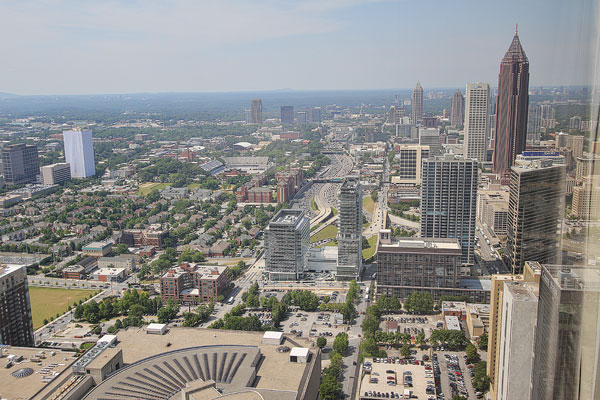 What a whirlwind of food and friends this past weekend has been! I just got back from an incredibly fun filled weekend in Atlanta, Georgia with some of the sweetest bloggers you'll ever meet. This weekend was the BlogHer Food conference, and since Atlanta's just a quick three hour drive over from Alabama, I knew I couldn't pass up the chance to go and hang out with some fellow blogging buddies.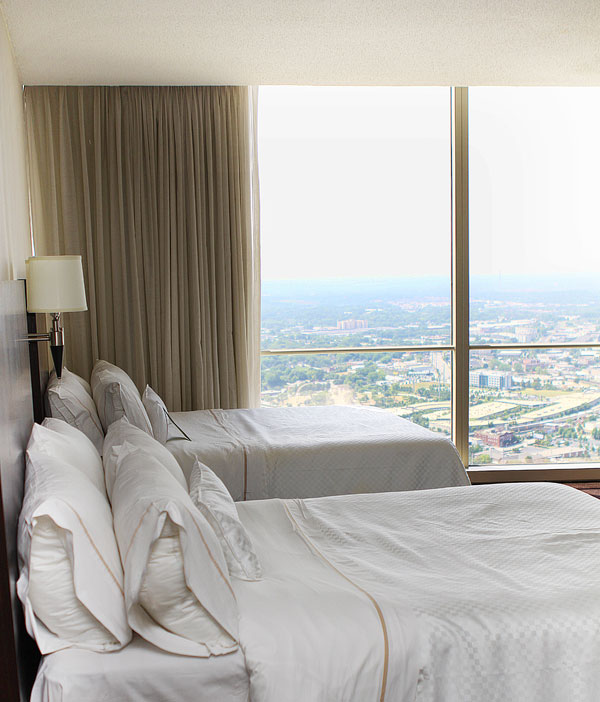 Photo via Jenny
The conference was held at the Peachtree Westin in downtown Atlanta, and I was so happy to room with my sweet friend Jenny from Picky Palate. We ended up on the 65th floor. The first photo in this post is the view out our window… It was like sleeping in an airplane!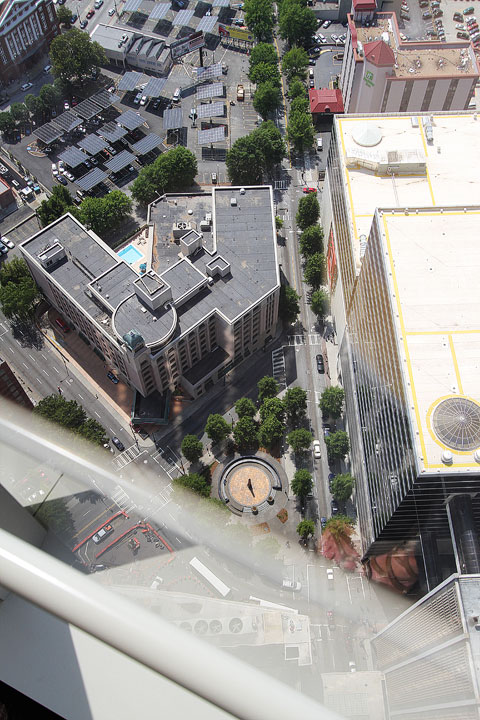 Here's our view looking straight down. It had a rail so you could hang on for dear life! Helicopters were flying lower than we were. Much lower. Talk about insanity.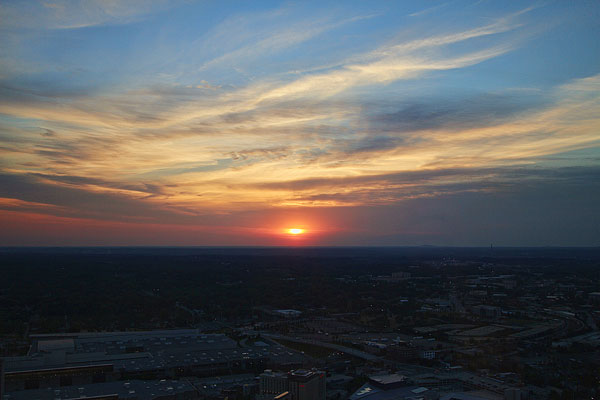 We were in room 6502 and it faced directly west. We had a gorgeous view of the sunset over the city.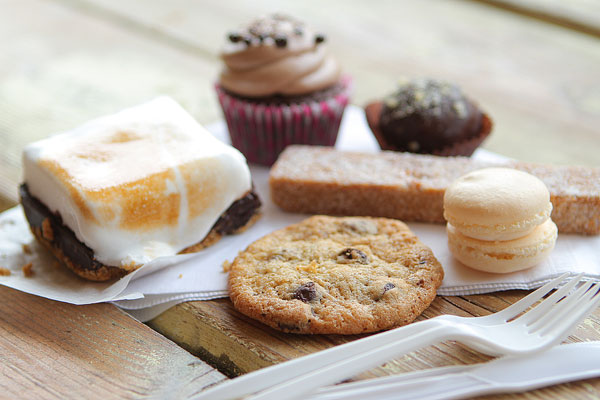 After the morning session on Friday Jenny and I ran out for lunch at Star Provisions. This is the cutest little market, it totally reminds me of an Anthropologie for foodies. Not only do they have farm-fresh vegetables, gourmet meats and cheeses, and a coffee bar, but they also sell all kinds of beautiful serving plates, tea towels, fun kitchen utensils and even designer handbags. There's even a room with gourmet dog treats! Attached is a cute little bakery and I wanted to melt as we walked in. The delicious scents wafting from this bakery were out of this world, it was just like fresh baked bread, and hot, bubbly, melty cheese. We wouldn't resist picking out a few treats! I loved the macaron, but the star of the show was the homemade S'mores bar with a sugary graham cracker crust topped with chocolate ganache and a homemade toasted marshmallow. The chocolate buttercream frosting on the cupcake was pretty amazing too.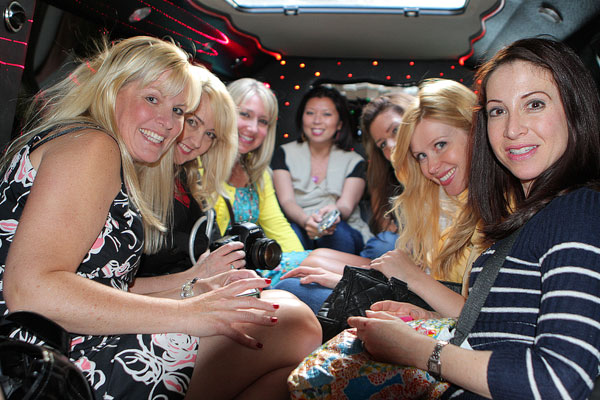 Lori @ Recipe Girl, Angie @ Bakerella, Jenny @ Picky Palate, Jaden @ Steamy Kitchen, Sandy @ Reluctant Entertainer, Georgia @ Georgia Pellegrini, Marla @ Family Fresh Cooking
I am kicking myself for not taking nearly enough photos this of trip! Friday night we went to a fabulous event sponsored by the National Pork Board. They took us on a food crawl all over Atlanta in a giant, giant, giant Land Rover limo. We had incredible meals prepared for us at three of Atlanta's hottest restaurants — Dogwood, Pura Vida, and Rathbun. The chefs were so excited to create menus for us highlighting new and inspiring ways to prepare pork, the food just kept coming! I tried so many new things that night — tender pork cheek, steamed coconut buns filled with smoked pork belly, and even bacon cupcakes with maple buttercream frosting. Still wondering how I managed to eat so much in one short night!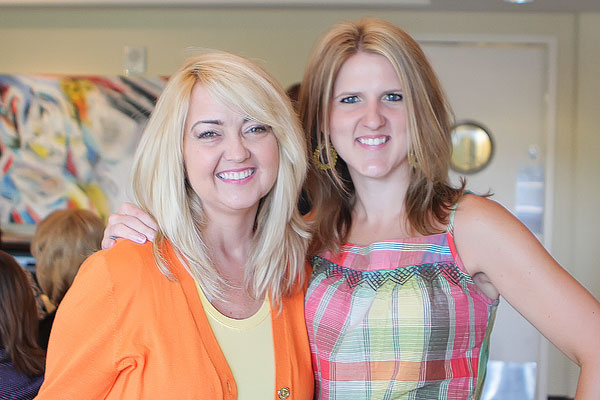 On Saturday we had lunch with this beautiful and sweet girl — Bakerella! It was so fun getting to know Angie, her smile just lights up the room.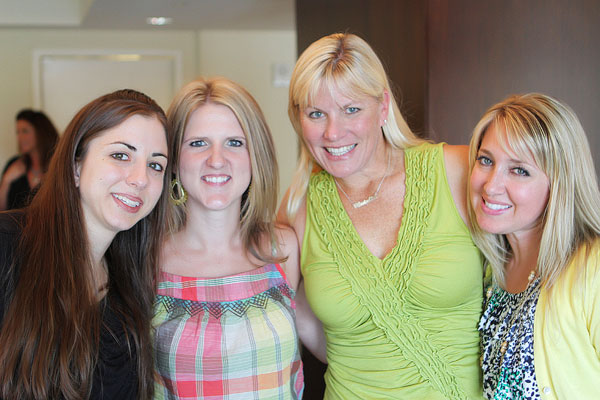 Shaina @ Food for My Family, Lori @ Recipe Girl, Jenny @ Picky Palate
Of course on the last day of the conference, I finally break out the camera! So lucky to have gotten to meet these sweet girls through blogging over the past year or so. My favorite part of going to conferences is definitely getting some downtime to chat with these smart and talented ladies.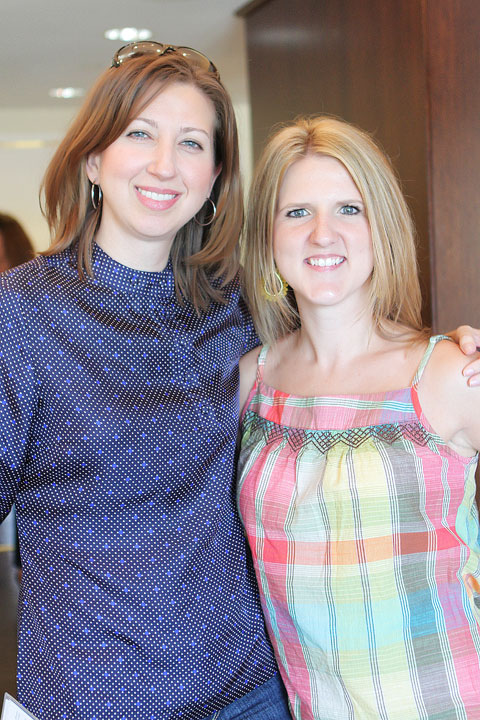 I met Tara from Deal Seeking Mom at BlogHer Food last year, and was glad to have run into her again this year.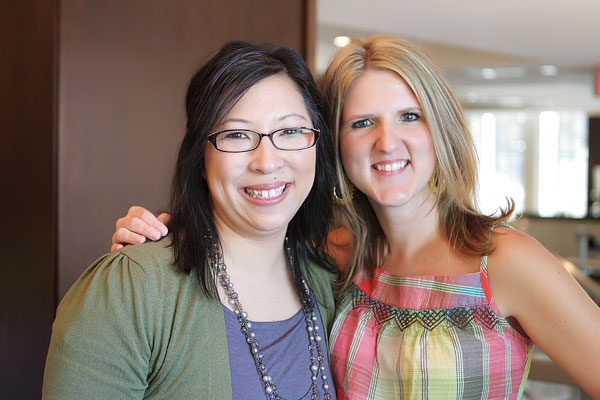 Alice at Savory Sweet Life is a true sweetheart, loved getting to know her and her sweet husband this weekend!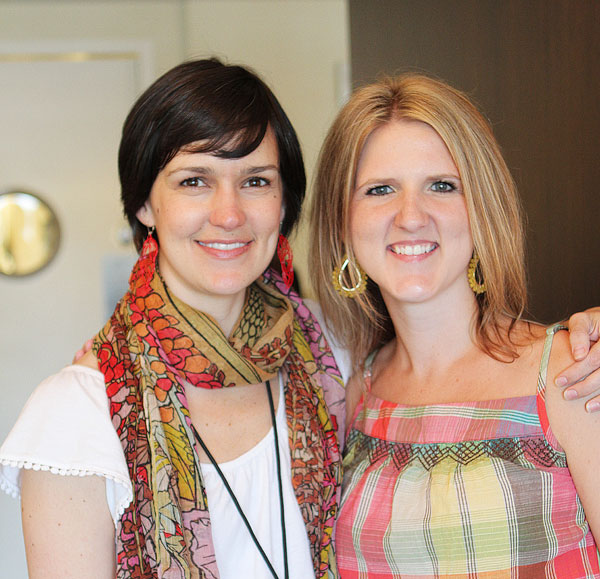 Look who else was at lunch — it's Betsy! Girl is styling in her scarf, love it!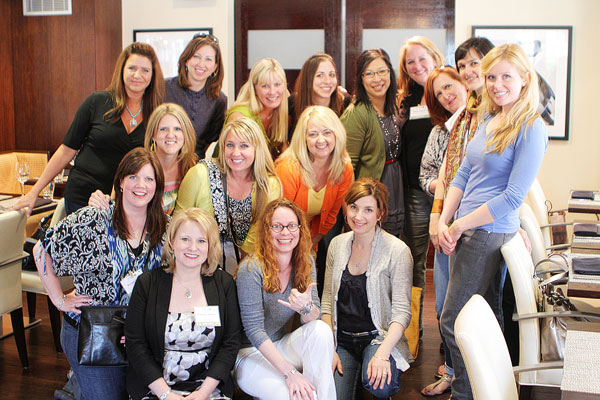 Here are all the lovely ladies from lunch.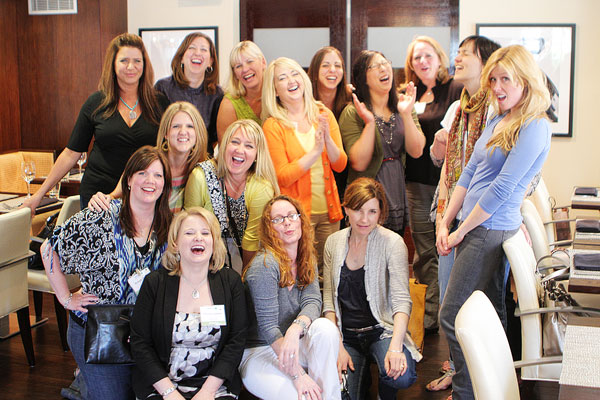 I'll leave you with one last parting thought…
"Give me FIERCE!"