Time's up!
The winners of the $100 Amazon Gift Cards are:
#208 Jamee
#604 Michelle
#1207 Robyn
Congrats girls! I've sent y'all an email.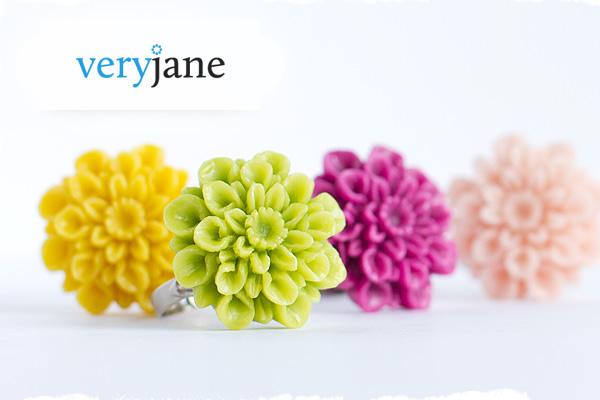 Here's a fun weekend giveaway courtesy of Very Jane.
VeryJane.com is a new "deal a day" site (like Woot.com) featuring Etsy-style handmade and boutique items at up to 80% off.
You can sign up to receive daily deals from Very Jane and also join Very Jane on Facebook.
The Giveaway
To help spread the word, the kind folks at Very Jane are offering three (3) Kevin and Amanda readers a $100 Amazon Gift Card.
How to Enter
To enter the giveaway, simply leave a comment in the comments section of this post. Have you ever bought anything from a "deal a day" site? What'd you get? Did it turn out to be a good deal?
Contest ends Saturday night at 8pm CST. One entry per person please. Three (3) winners will be randomly chosen and notified by email.
Have a great weekend!