Time's up!
The winners of the $125 Gift Card to Anderson Seafoods are:
#19 Anita
#354 Allison
#788 Jeanette
Congrats girls! I've sent y'all an email.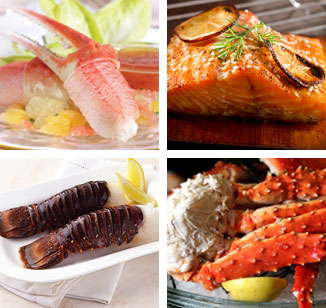 If you like shrimp, salmon, lobster, king crab, ahi tuna, or mahi mahi, I've got a fun giveaway for you from Anderson Seafoods.
For over 30 years, Anderson Seafoods has been a trusted source for providing restaurants with top quality seafood. This family-owned company provides fresh, sustainable seafood caught from waters all over the globe, including the Hawaiian tropics, the Pacific Northwest and the cool, clear waters of Scotland. Anderson Seafoods now offers an online source for fresh, frozen and live seafood products to home customers everywhere.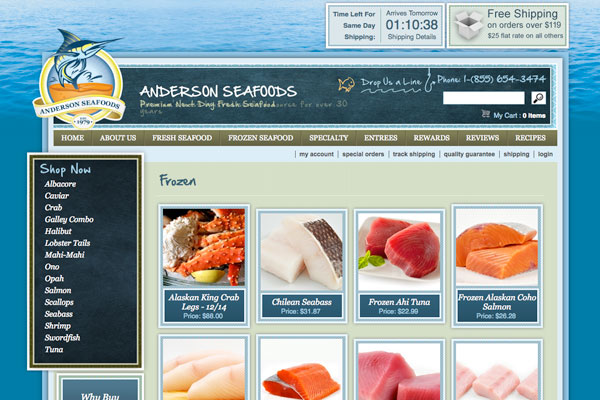 Their beautiful site allows you to easily browse a wide selection of seafood from shrimp, salmon, lobster, king crab, ahi tuna, mahi mahi and more.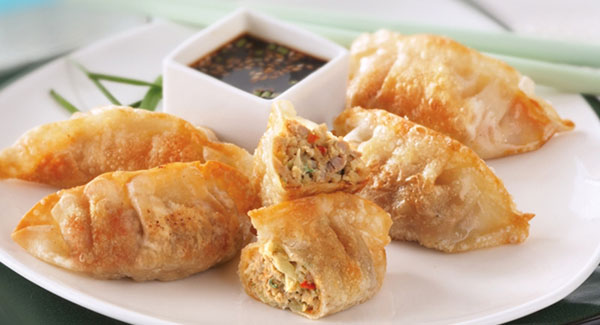 They even offer premium entrees already prepared for you, like these Ahi Potstickers.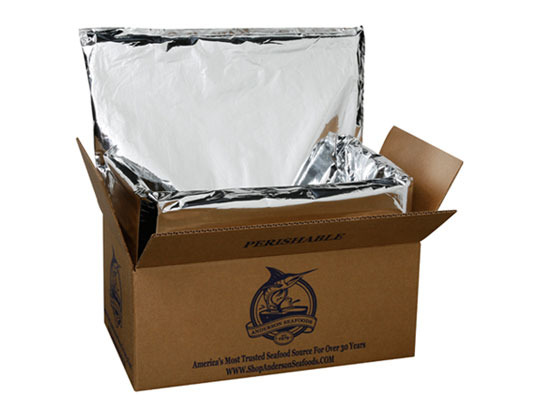 All orders are shipped via overnight delivery. Order one day and restaurant-quality seafood arrives at your door the next. Frozen seafood arrives still frozen (rock solid!) and can safely be placed in the freezer for cooking at your convenience.
You can sign up to receive seafood updates from Anderson Seafoods and also join Anderson Seafoods on Twitter and Facebook.
The Giveaway
Anderson Seafoods is offering three (3) Kevin & Amanda readers a $125 gift certificate to go shopping for fresh, high-quality seafood.
How to Enter
To enter the giveaway, simply leave a comment in the comments section of this post. What's your favorite seafood dish? Salmon, shrimp, and fried crab claws are some of our favorites around here.
Contest ends Saturday night at 8pm CST. One entry per person please. Three (3) winners will be randomly chosen and notified by email.
Have a great weekend!