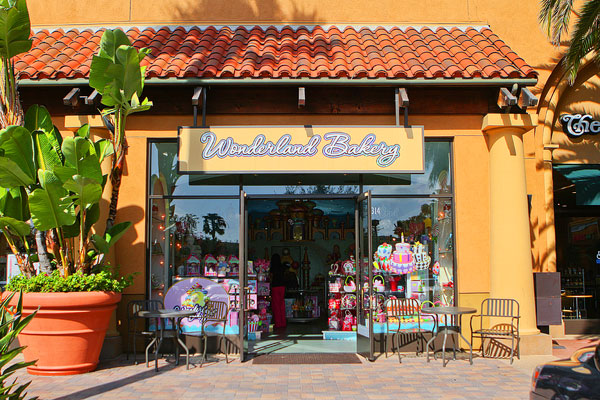 When I was in California with Jenny a few weekends ago, we had the wonderful opportunity to visit Wonderland Bakery. Oh how I am in love with this fun little store! It is seriously one of the cutest, most darling bakeries I've ever been in. Come take a peek inside this cute little place.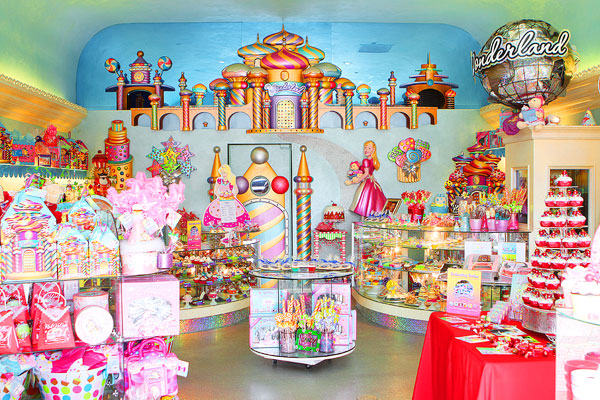 Everything is pink and sparkly!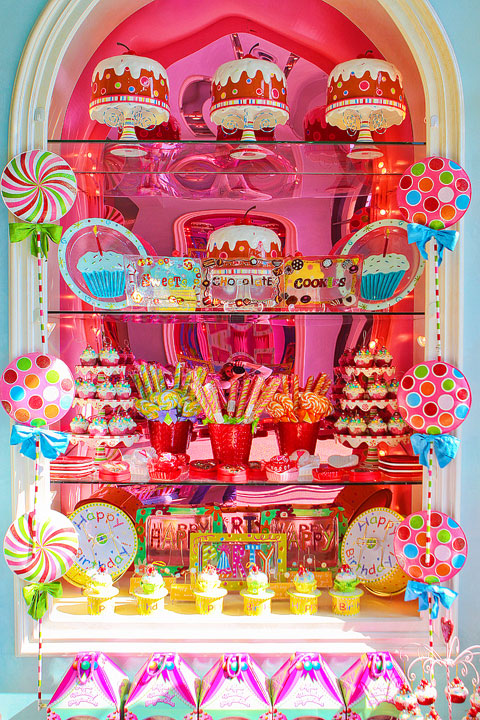 So many fun cupcake-themed plates and goodies. I would die for one of those adorable cake stands!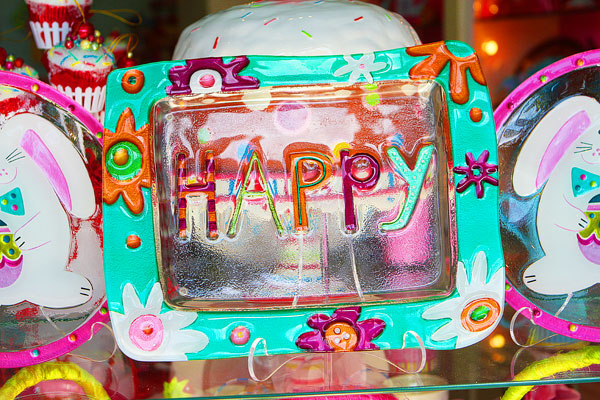 Happy definitely describes this adorable shop.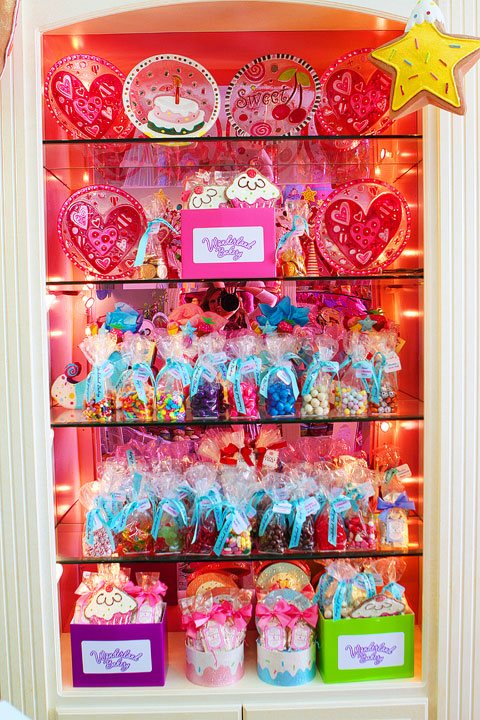 Candy galore.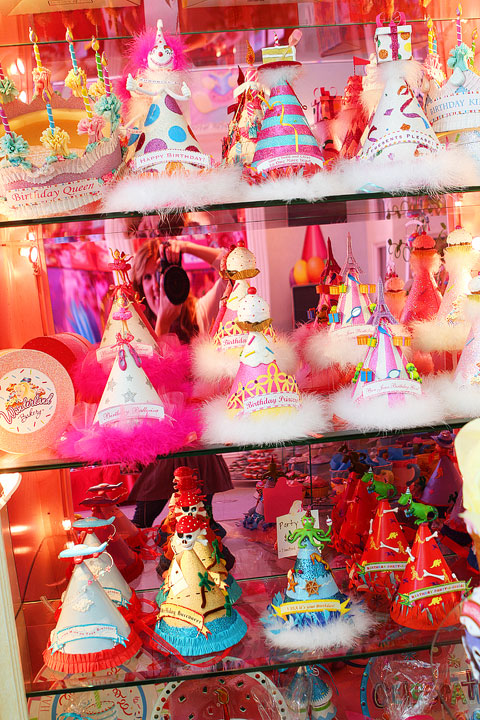 Okay, I am seriously in love with these party hats!!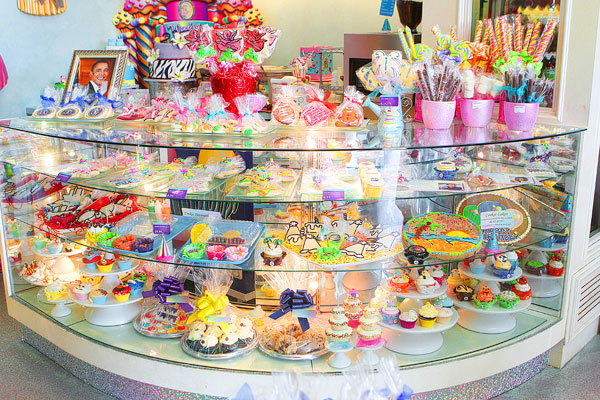 Ooh, yes, let's take a peek at the cookie case, shall we?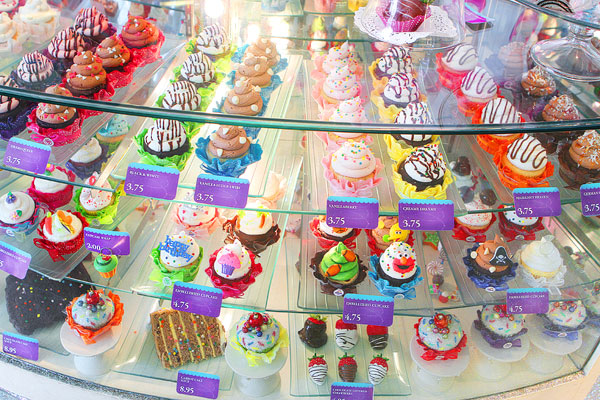 And here's the cupcake case!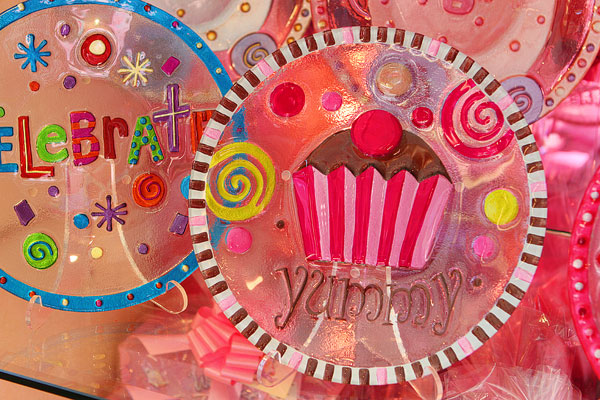 So cute.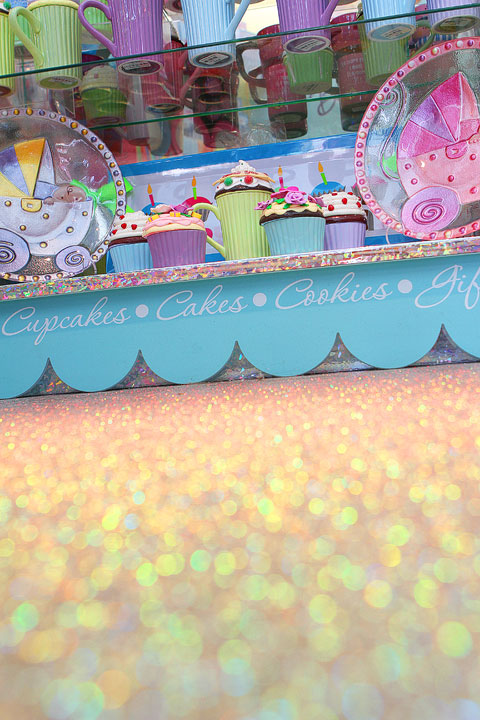 Even the floor in this place sparkles!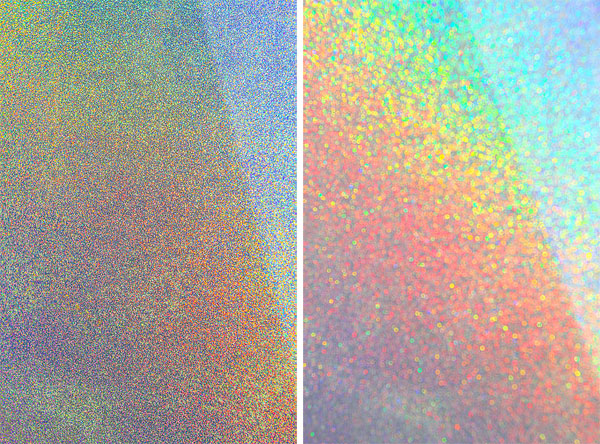 Yes! It actually looks like this when you're walking on it! So, so fun.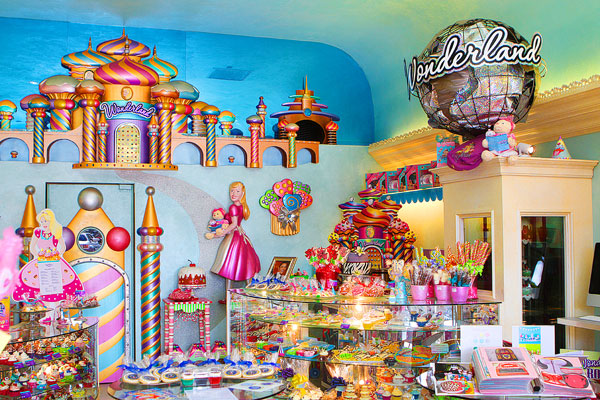 Here's another peek at this adorable bakery.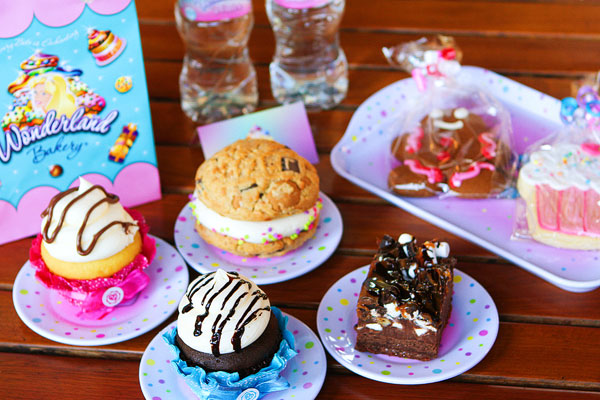 Now here's what we got. :)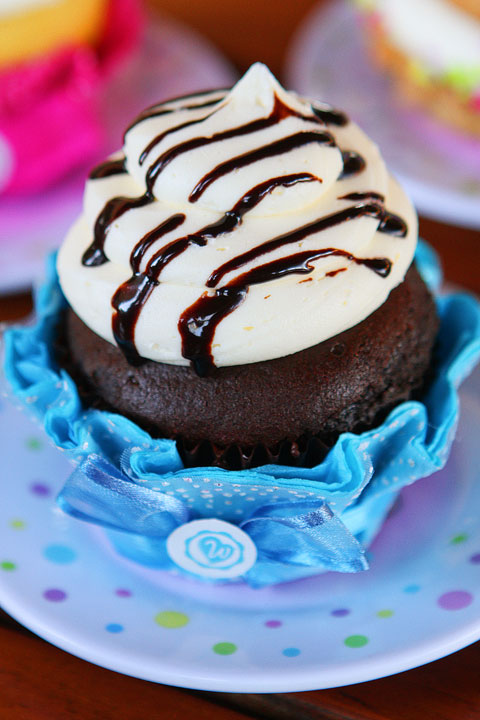 Oh my goodness. I had to start with this chocolate cupcake with vanilla buttercream frosting. By the way, did I mention that all cupcakes are made fresh right when you order them? So you can get any combo of cupcake, frosting, topping and sprinkles you want.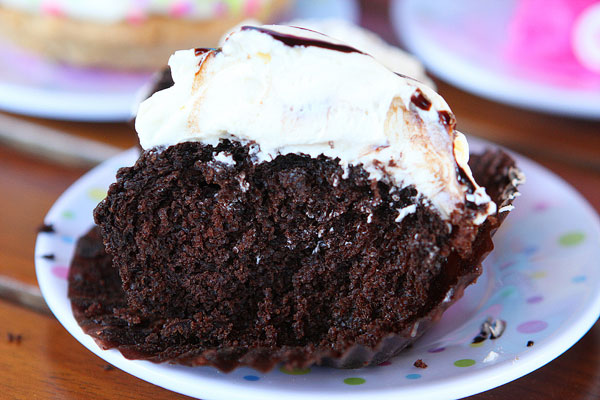 I cannot tell you how pillowy soft this cupcake was. Paired with perfect vanilla buttercream? I die.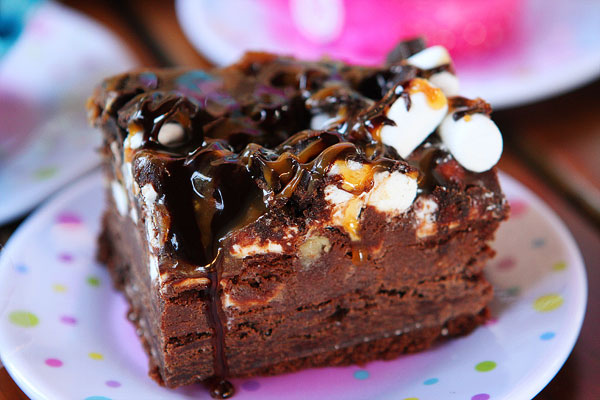 How sinful does this rocky road brownie look??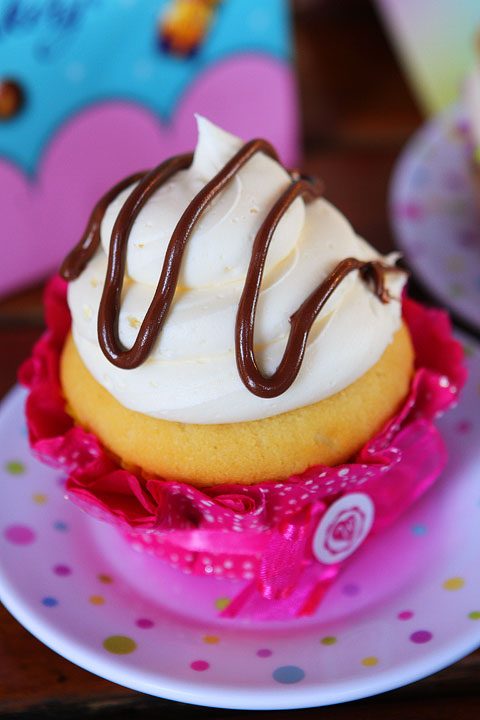 Next we have the amazing Nutella cupcake!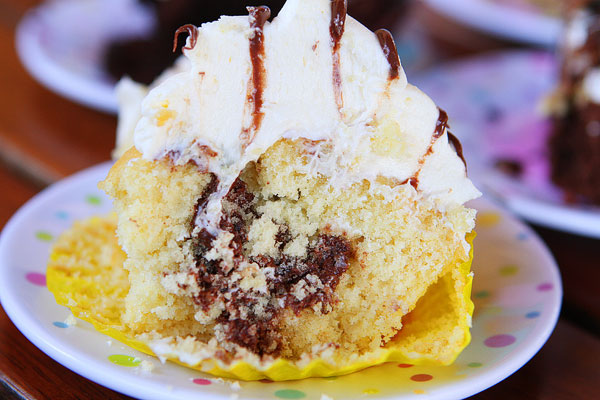 It was a vanilla cupcake and vanilla buttercream, stuffed with nutella and more nutella drizzled on top. Um, yes, I will be recreating this cupcake as soon as humanly possible. I need this in my life.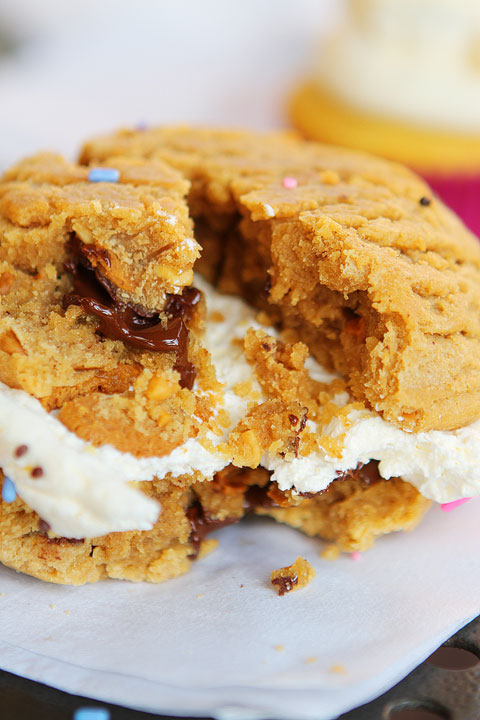 It was hard to pick a favorite, but this might have been it. :) Here we have two insanely massive, impossibly chewy peanut butter chocolate chunk cookies filled with decadent vanilla buttercream frosting and topped with sprinkles. Did I mention the cookies were warm and the giant chocolate chunks were gooey?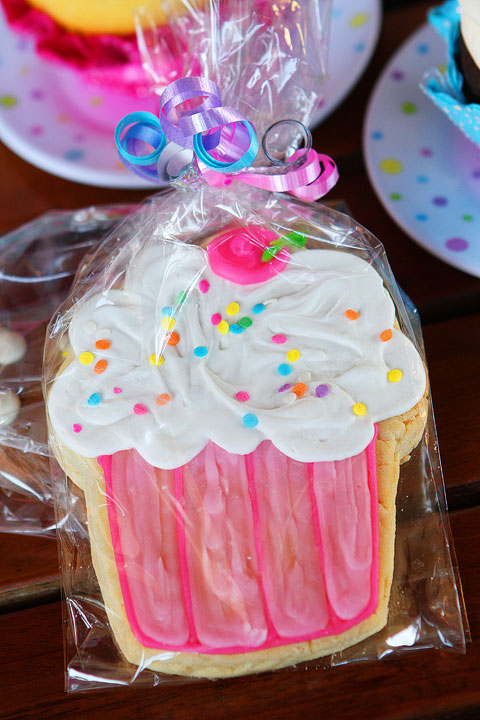 Wonderland has a whole case dedicated to decorated sugar cookies, so definitely be sure to check it out and all the fabulous cookies they have to offer!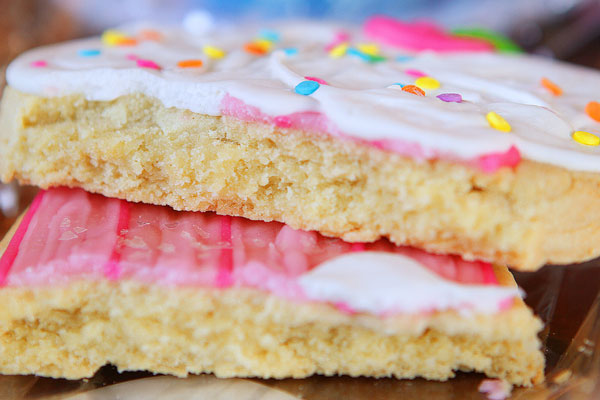 We definitely ate more than just a few bites of this yummy cupcake cookie. :) It was absolutely perfect, so soft and fresh.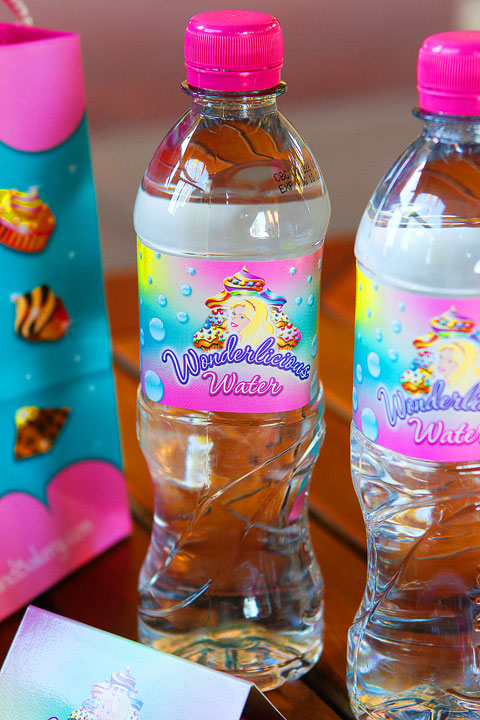 They even have their own Wonderlicious Water. How sweet is that.
Be sure to check out Jenny's photos and recap of our afternoon at Wonderland. Hope you get a chance to stop by this sweet bakery! Have a great weekend, friends! xoxo
Wonderland Bakery
1314 Bison Avenue
Newport Beach, CA 92660
(949) 640-9095
‎ wonderlandbakery.com