Some Of The Best Historic Places To Visit In Montmartre
On a quiet, sunny, Wednesday morning in April, our first full day in Paris, we lost ourselves in the steep and cobbled streets of Montmartre, one of the most historic and interesting neighborhoods in Paris.
We took the metro from our hotel to the Abbesses station and stepped out right into the heart of Montmartre. Before we left for our trip, I remember worrying about taking the metro in Paris. Would it be safe? Confusing to navigate? Would we get irreversibly lost since everything was in a foreign language??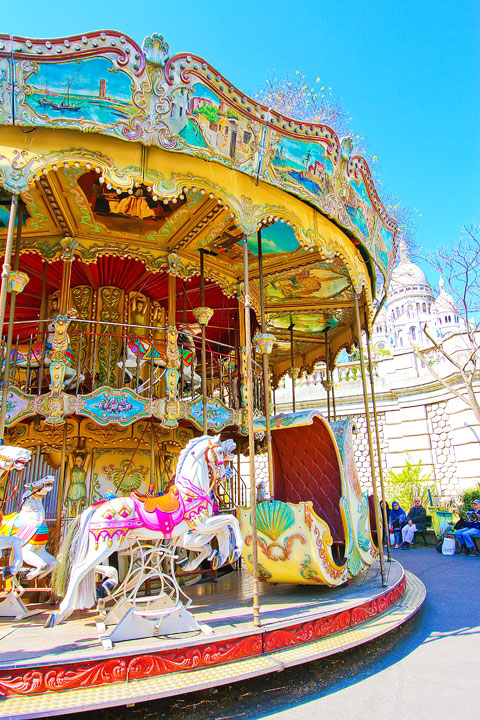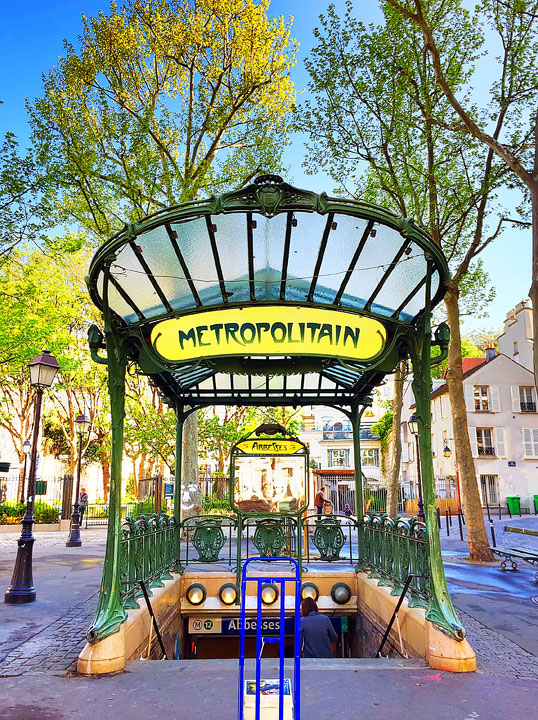 But fortunately the metro was a cinch to figure out. And we felt completely safe on the trains and in the stations. And as for getting lost, the Google Maps app works in Paris too. You just type in where you want to go, and it tells you exactly what train to get on, where the train station is, and what station to get off at. It was a lifesaver in London and Paris!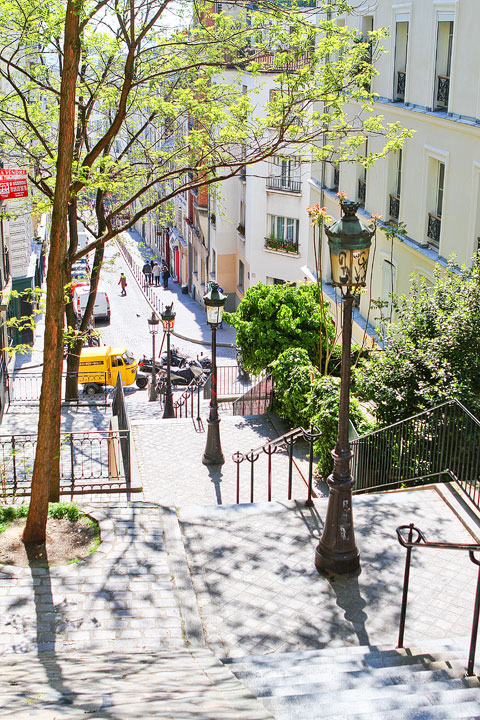 Montmartre is home to the highest point in the city, so we made our way up the many, many steps… :)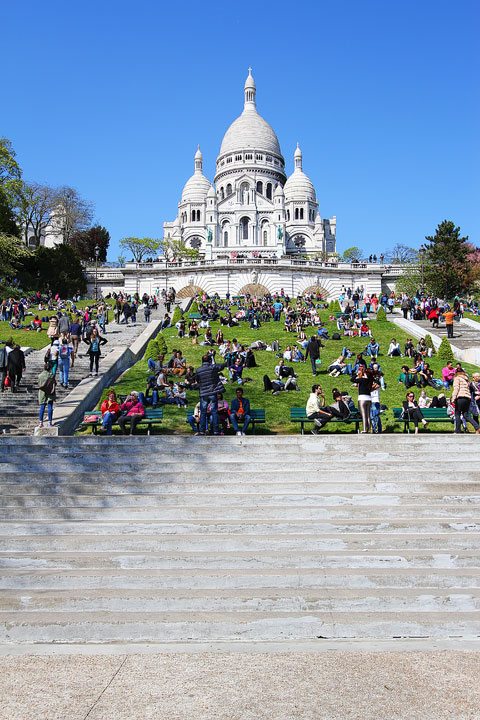 To the Sacre Coeur Basilica, which  sits on the crest of the hill.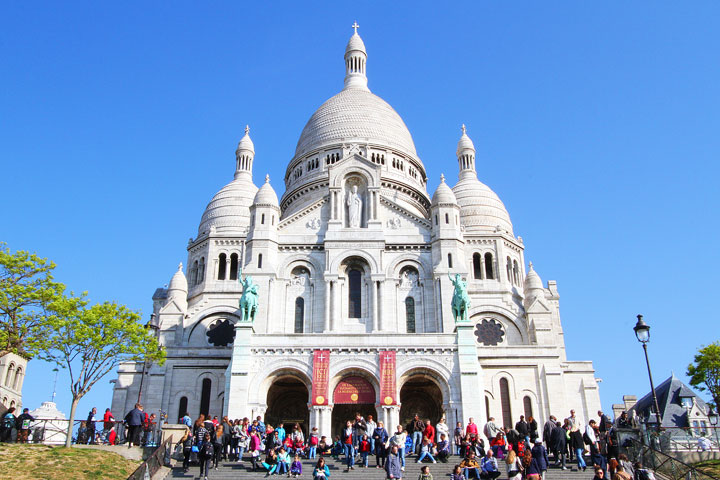 The Sacre Coeur is a Roman Catholic church dedicated to the Sacred Heart of Jesus. You can go inside and go up to the top of the dome for a view of Paris, but we didn't do that.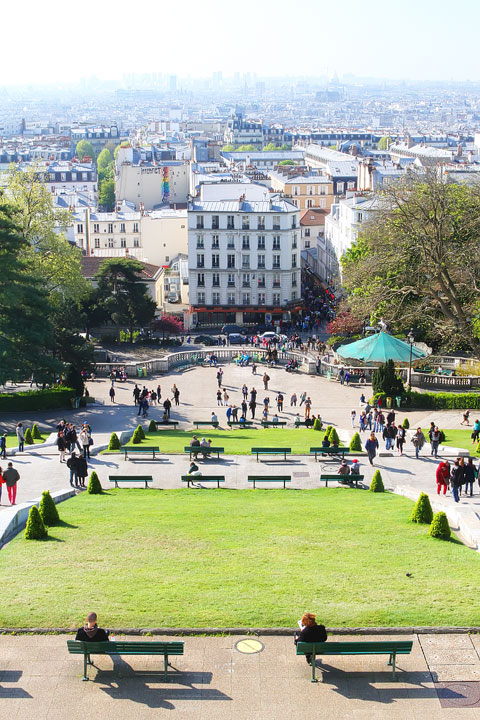 You can get a pretty good view just outside of the church! A beautiful place to sit for a picnic with a view of Paris.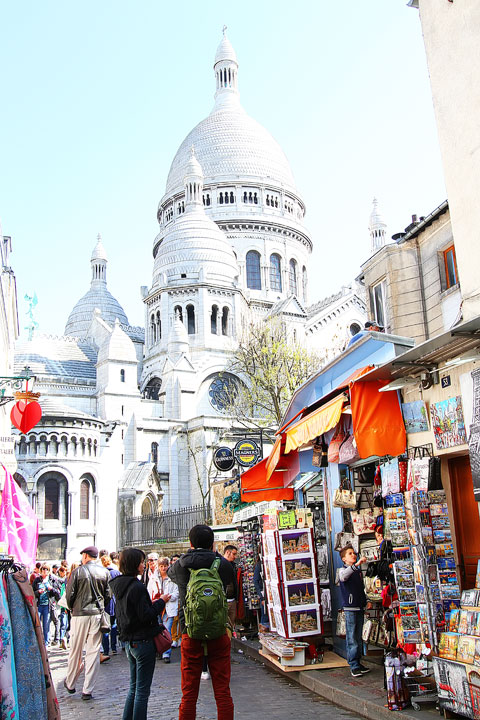 Montmartre is the home that nurtured most of the great artists and writers living in France for over 200 years. Picasso, van Gogh and countless others lived and worked in these narrow streets.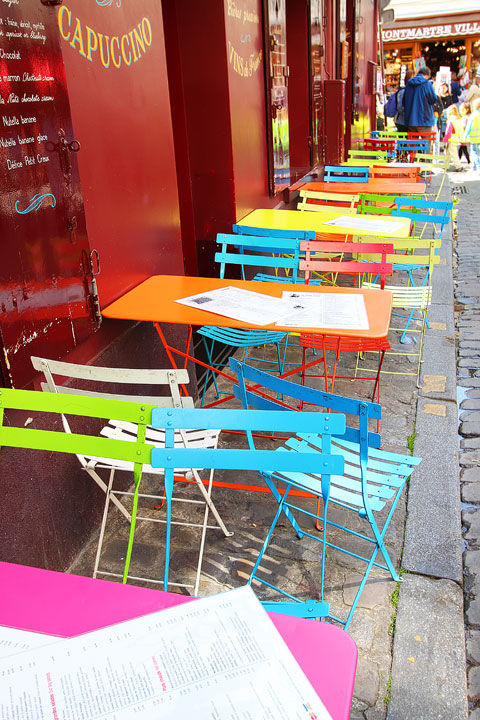 We Loved The Colorful Popular Tourist Areas
In the popular tourist areas, Montmartre is filled with colorful cafes, watercolor paintings, and caricature artists hoping to paint your portrait, but there are some hidden, charming side streets as well that should not be missed.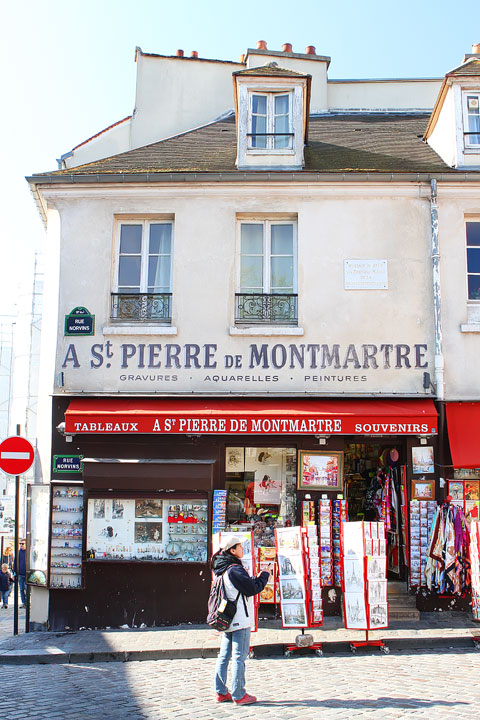 Below is a photo journal of what we saw on our day in Montmartre.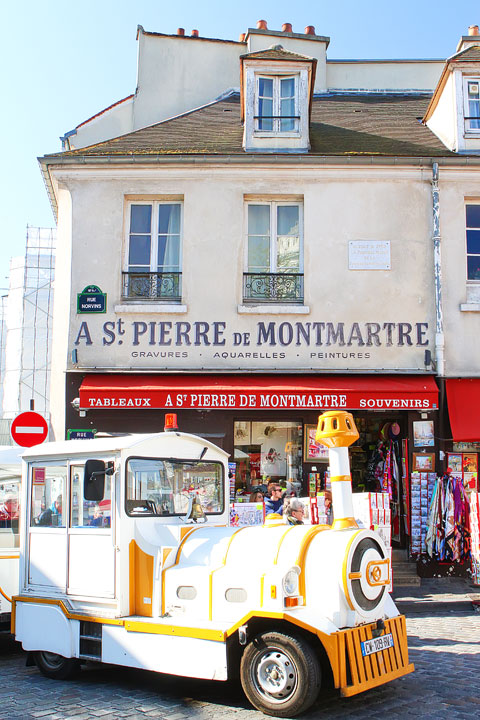 A mini train, that will take you to some of the more popular spots in Montmartre, in case the steep cobblestone roads are too much to walk.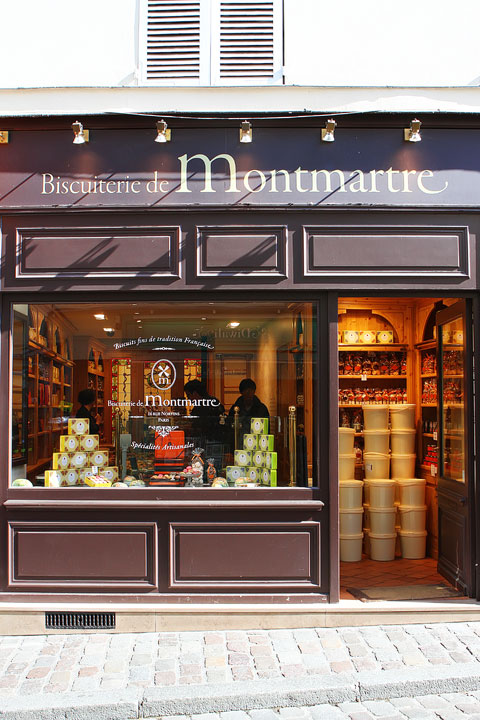 A cute little "Biscuiterie" cookie shop!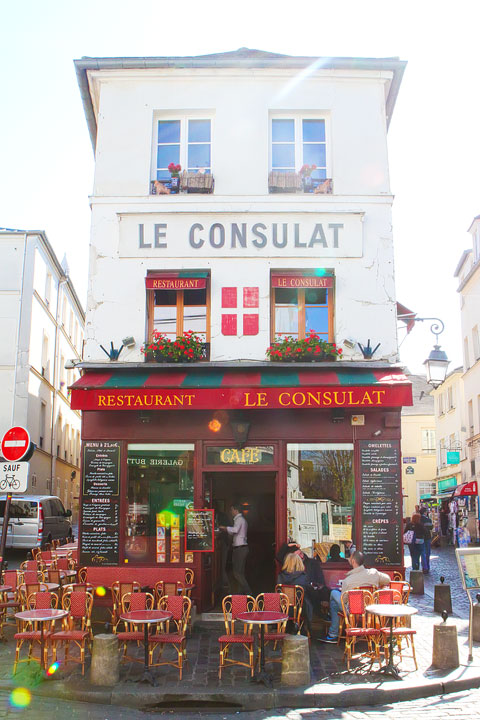 Gorgeous cafes.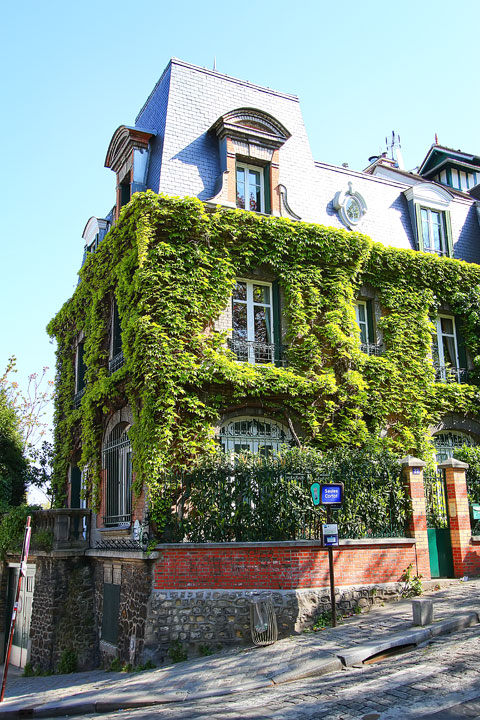 Ivy covered homes.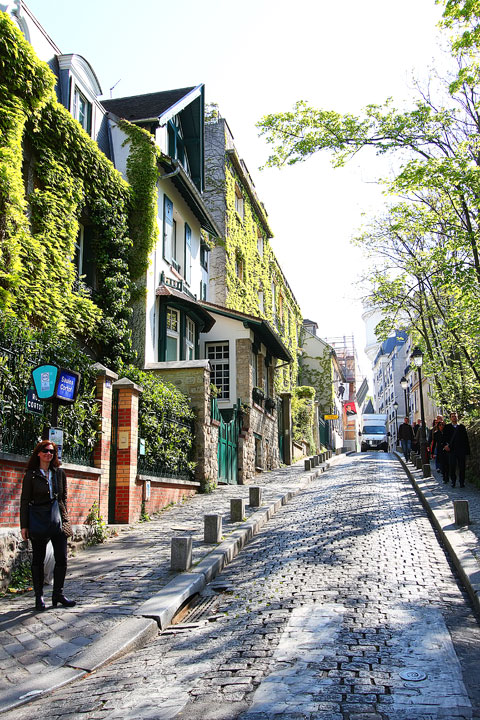 Steep cobblestone streets.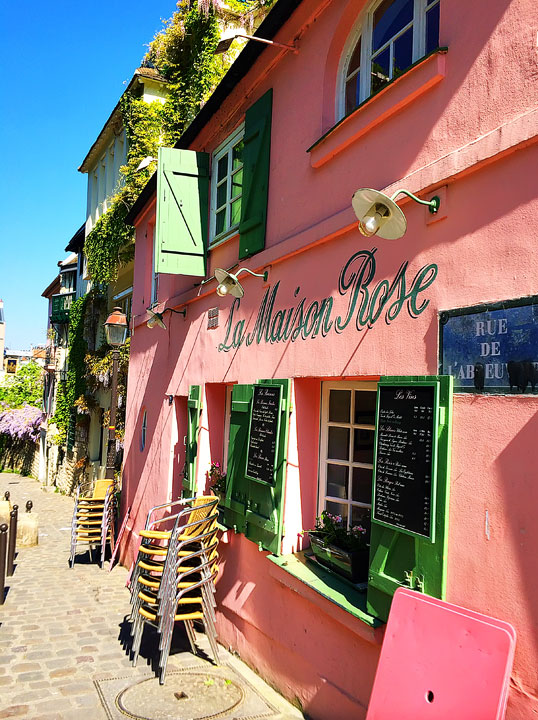 A pink cafe.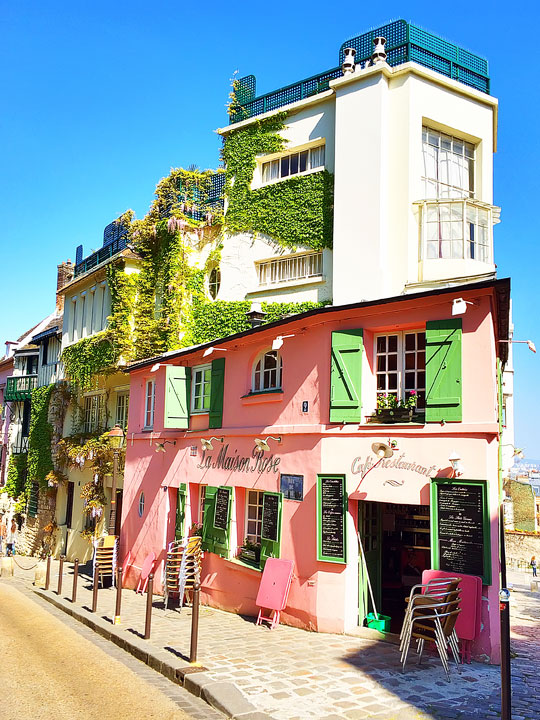 La Maison Rose literally translates to "The Pink House"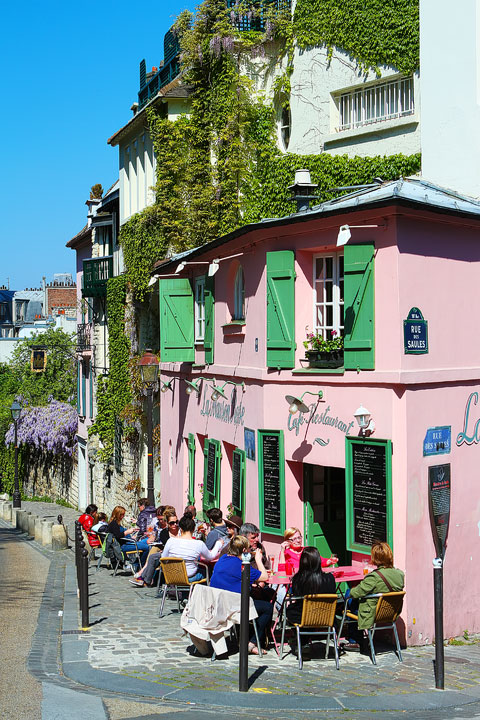 A perfect spot to spend a morning in Paris.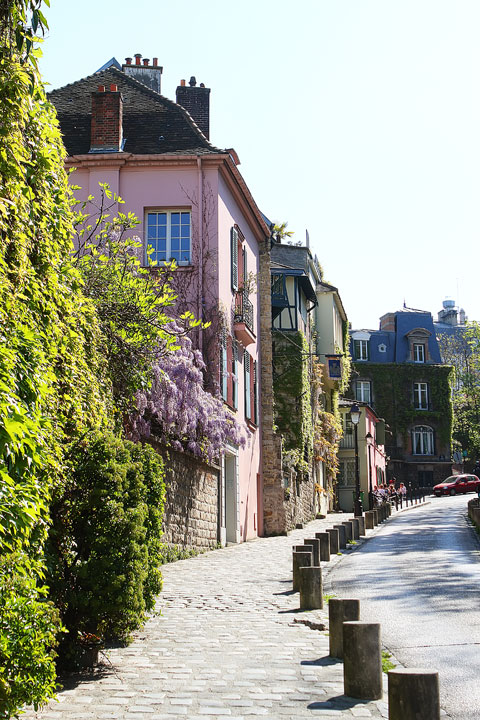 We walked through floral draped streets.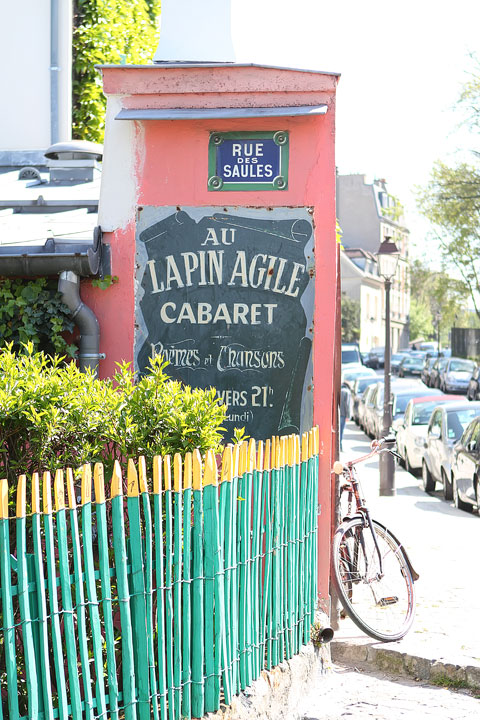 And saw famous cabarets, where the aforementioned artists gathered for evenings of entertainment.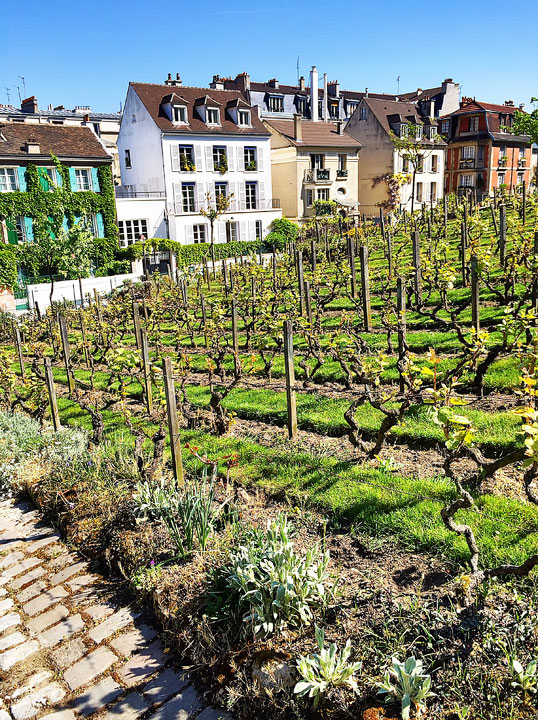 A vineyard with brightly colored houses sits right in the middle of Paris, in Montmartre.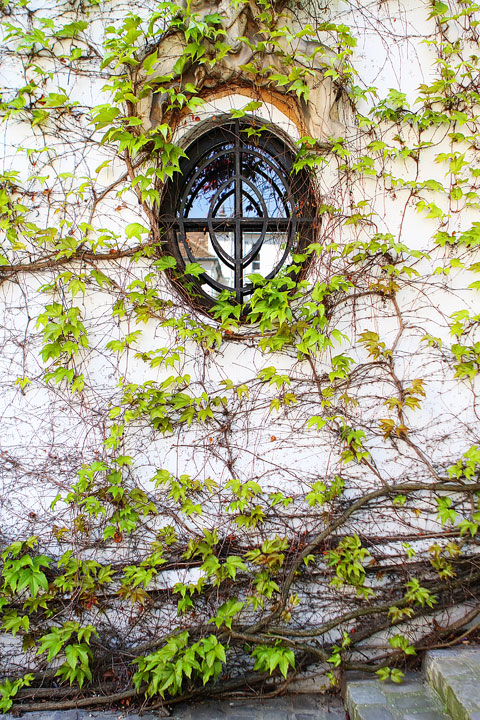 Secret porthole.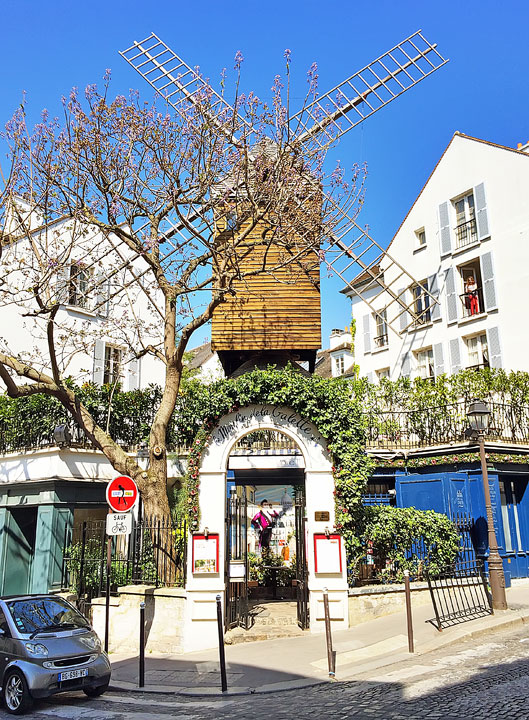 The Historic Moulin de la Galette Windmill Was Beautiful
This flour-grinding windmill (moulin) is the Moulin de la Galette. It is one of only 3 remaining windmills in Montmartre, one of the others being the famous Moulin Rouge. But the Moulin de la Galette has been known for so much more than its milling capabilities since all the way back to the 17th century. Artists like Renoir and van Gogh have immortalized Le Moulin de la Galette in their artwork, like van Gogh's painting here. In the 1800s, the Debray family made a a brown bread, a galette, with flour ground from the mill. It became wildly popular and they served it in their restaurant inside the mill with a glass of milk.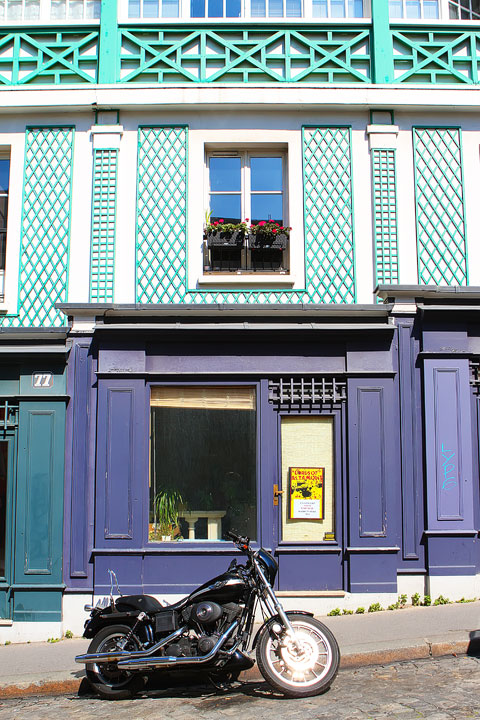 Purple and teal apartments.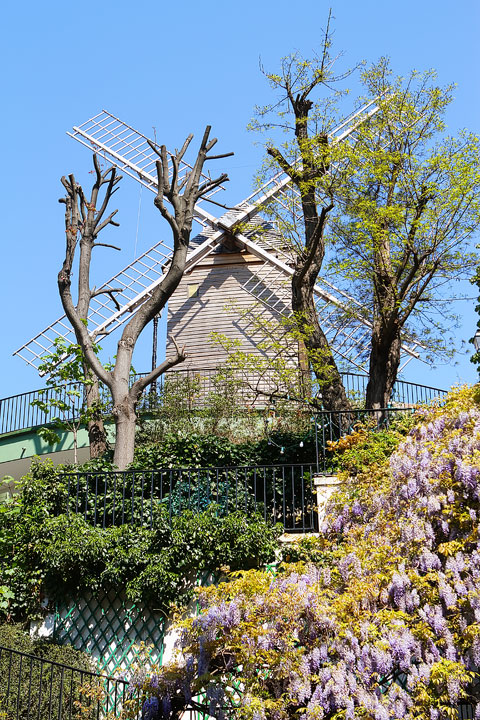 The third windmill of Montmartre that I mentioned earlier, on Rue Lepic.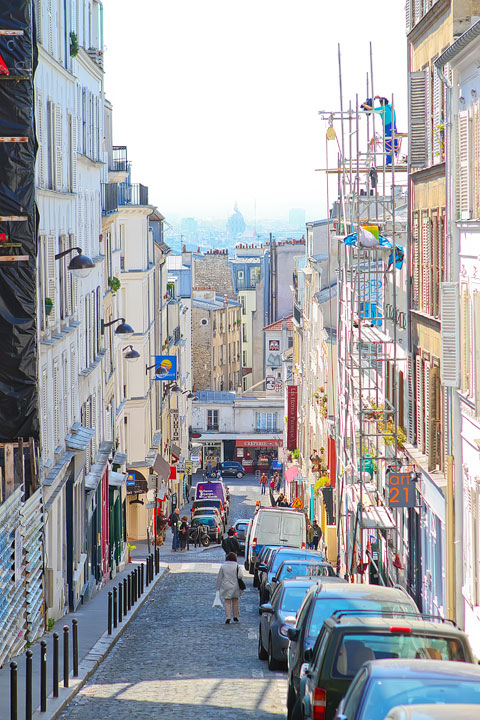 Loved just getting lost in Paris on a sunny April day.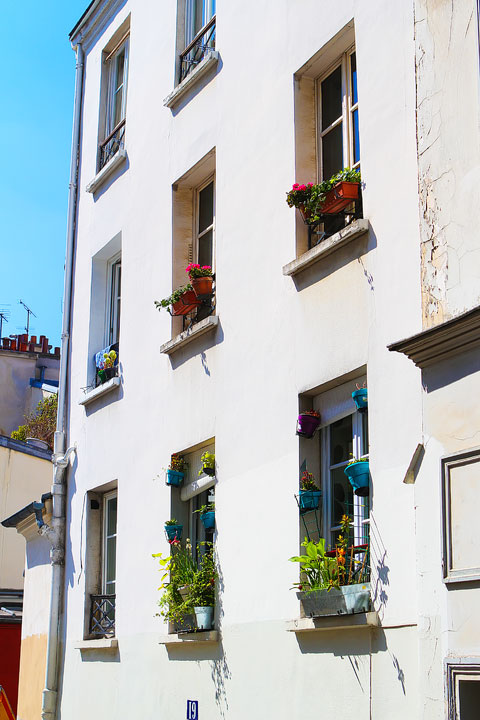 Colorful windowsills.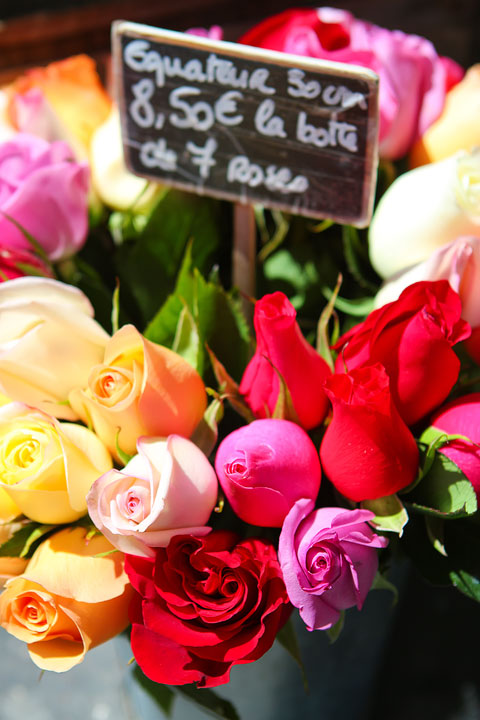 Roses!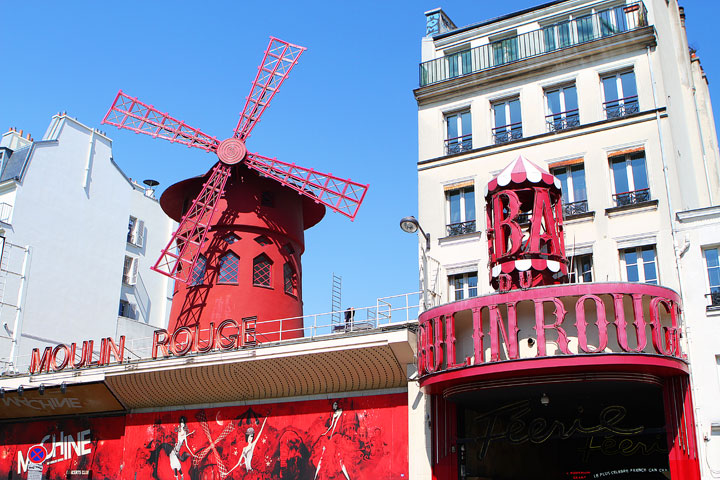 And at the bottom of the hill, the infamous Moulin Rouge.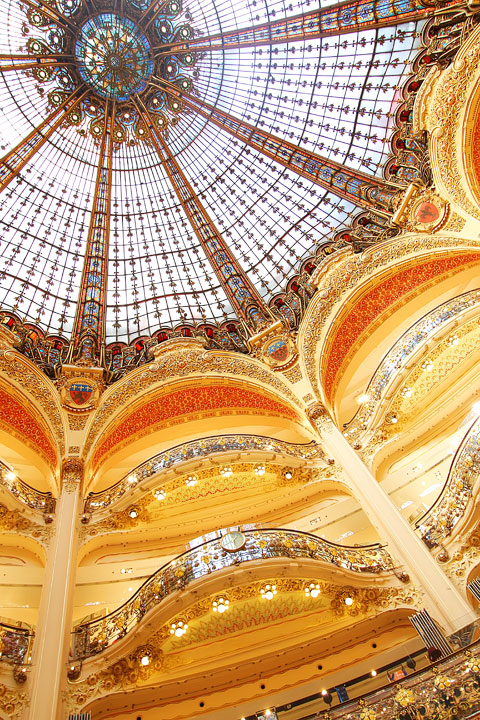 After a beautiful morning in Montmartre, we stopped by the Galeries Lafayette for some Pierre Herme macarons and Amorino gelato. A perfect day in Paris.

View Paris in a larger map
Use This Map Of GPS Locations To Visit These Historic Sites In Montmartre
Here's a map of everything we did in Paris. It's got the GPS location of all the spots you see in this post in case you want to find them on your own. :) Click here to see this map on a larger screen, with a list of all the places we went.
Follow along on our Scotland, London, and Paris Vacation!
Scotland
Scotland Day 1 & 2 — Inverness, Loch Ness, Skye, and Talisker Bay
Scotland Day 3 — Skye, Fairy Pools, The Highlands, and Oban
Scotland Day 4 — Islands of Scotland: Mull, Iona, and the Cave of Melodies
Scotland Day 5 — Fa'side Castle, Edinburgh
Scotland Day 6 – Edinburgh & Castle Driving the Coast of Scotland
Everything I Ate In Scotland — Restaurant Guide for Scotland
London
London Day 1 — Notting Hill, Seven Dials, and The London Eye
London Day 2 — Tower of London, Borough Market, and Big Ben
London Day 3 — Trafalgar Square, Piccadilly Circus, Fortnum and Mason
London Day 4 — Bakery Hopping, Harrods Food Hall, and the London Tower Bridge
London Day 4 — Sunset at The View from The Shard
Where We Stayed In London — Hotel Indigo Tower Hill
Everything I Ate In London — Restaurant Guide for London
Paris
Paris Day 1 — Sunset at the Eiffel Tower
Paris Day 2 — A Walk Through Montmartre
Paris Day 3 — Palace of Versailles
Paris Day 3 — Garden of Versailles
Paris Day 4 — Sightseeing & Landmarks
Paris Day 5 — Hidden Paris (Self Guided Photography / Walking Tour)
Everything I Ate In Paris — Restaurant Guide for Paris
Where We Stayed In Paris — Incredible View of the Eiffel Tower
Thanks so much for looking!!