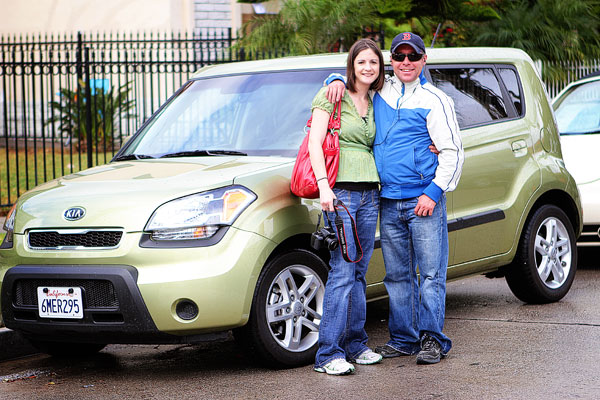 While we were out in California for the Dole Summit, Maria and Josh, the cooking couple from Two Peas and their Pod, and I decided to rent a car and spend a day running around LA. Being so close to the city, we just couldn't resist the opportunity to take a few days off and sight see! :) We ended up with this little green rental car which we immediately and appropriately dubbed.. The Pod Mobile! :) Here's what we did with our one day in LA.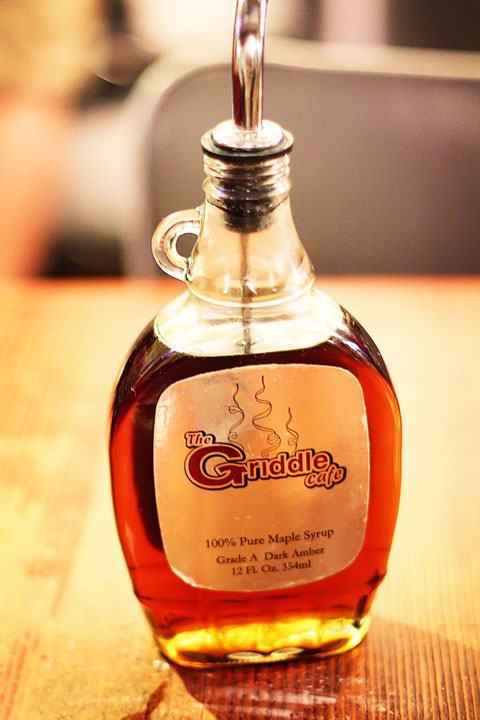 My favorite, favorite, favorite breakfast place on earth.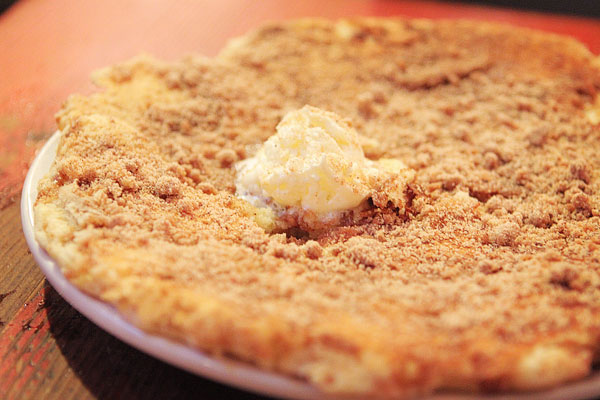 Their pancakes are as big as plates!! You can get these stacked up to three pancakes high. This is the cinnamon streusel topped pancake. It haunts me. If I lived anywhere near this pancake I would have one every day, I would be 500 lbs, and I would be totally okay with that. Amen.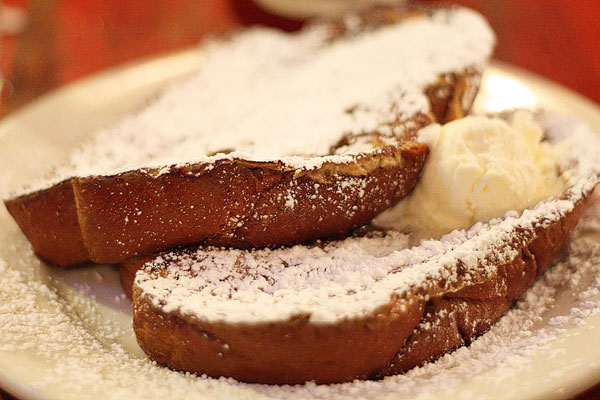 Photo via Maria
But then there's the french toast. I don't even like french toast. I would marry this french toast if I could. It is unbelievably incredible. Seriously the best french toast ever. Totally wishing I had a big plate of this right now! :)
If you are ever in LA, please stop by The Griddle Cafe for me. Thank you.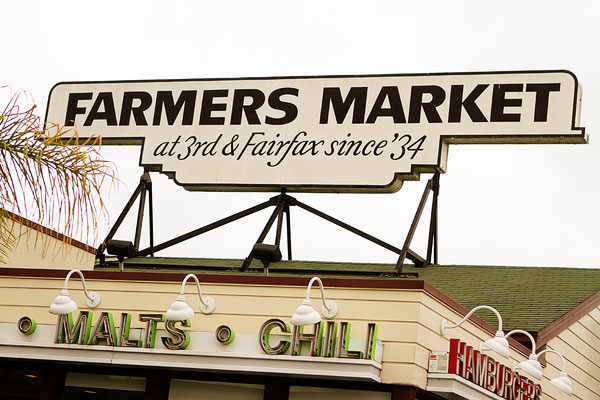 After breakfast we headed straight for the original LA farmers market to walk off all those treats! :)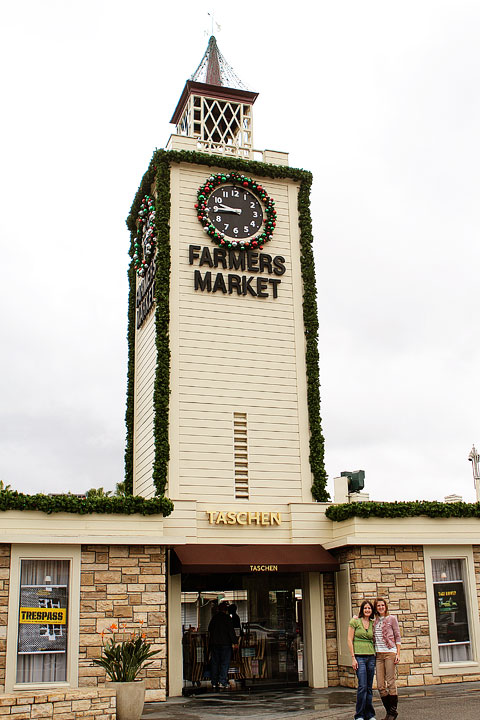 Josh snapped this picture of Maria and me in front of the farmers market clock, all decorated for Christmas.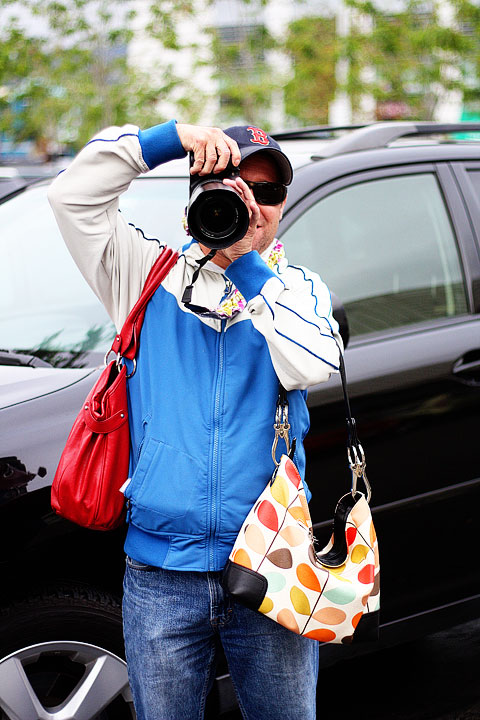 Photo via Maria
Holding our purses and everything! What a sport! :) Loved having Josh as our personal photographer, security, and chauffeur for the trip! :)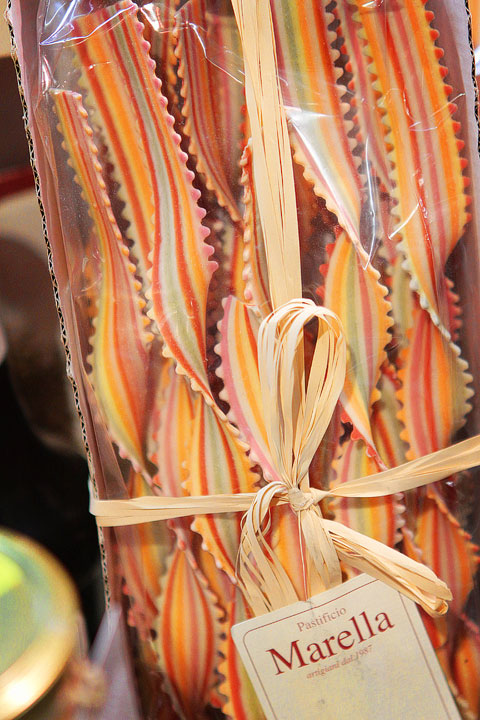 I'm seriously wishing I'd picked up this fun pasta from the farmers market! All the colored strips are different flavors, like basil, tomato, and a few others I can't remember. Doesn't it look yummy? :)
P.S. I blog hungry. Can you tell?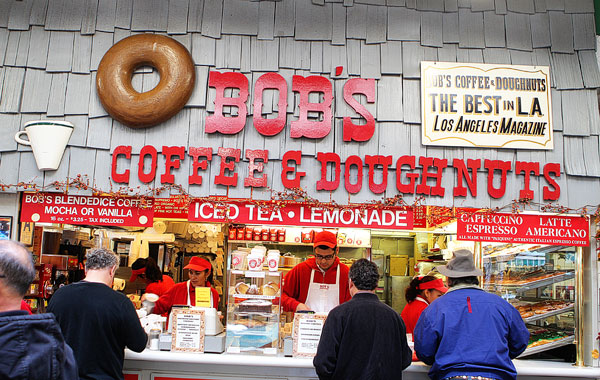 While at the farmers market, I finally got to try a doughnut from Bob's Coffee & Doughnuts, proudly proclaimed as the Best Doughnuts in LA. I'd been wanting to try one since the last time I was in LA, but I was just too completely stuffed last time!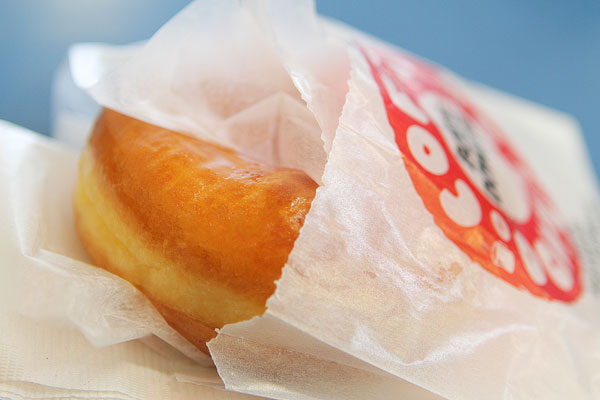 They were making these fresh, so it was nice and warm. Definitely my kinda doughnut! :)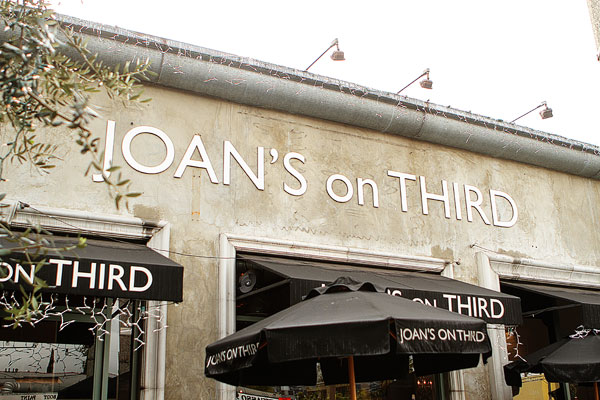 After the farmers market, we headed just up the street to Joan's on Third.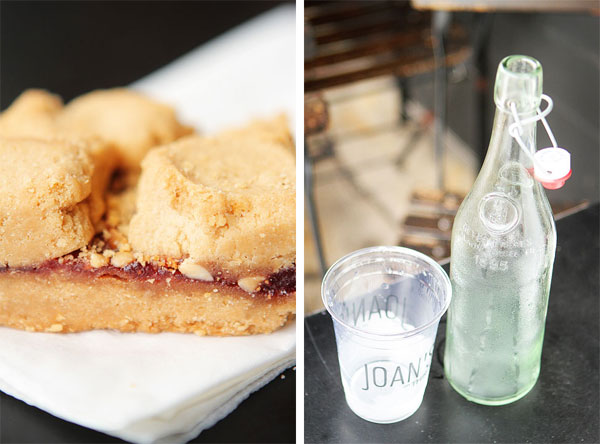 Couldn't resist trying a few goodies! :) I'm a big fan of peanut butter & jelly shortbread. This is how most places serve water in LA – love the rustic glass bottles! I kept wanting to take one home with me. :)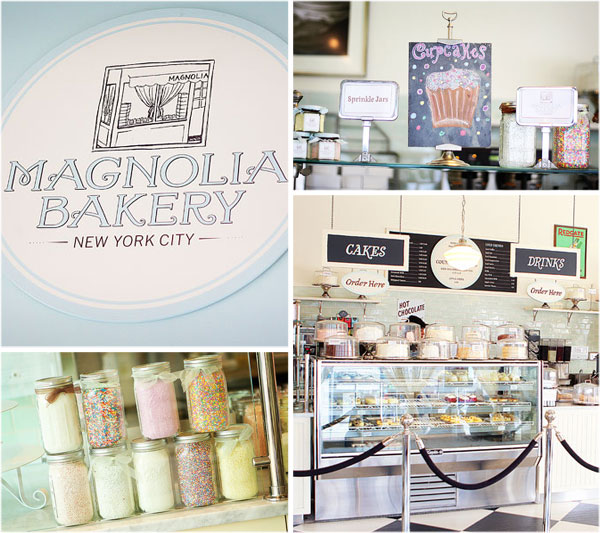 Top two photos via Maria
Right across the street from Joan's, we spotted Magnolia Bakery!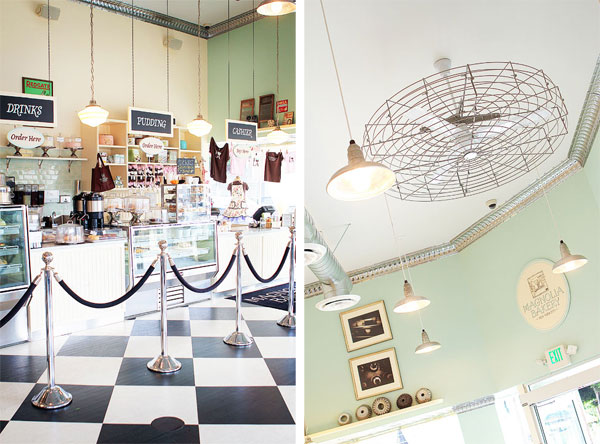 This place is so cute! :)
We had time for one more quick stop before lunch, and what did we want?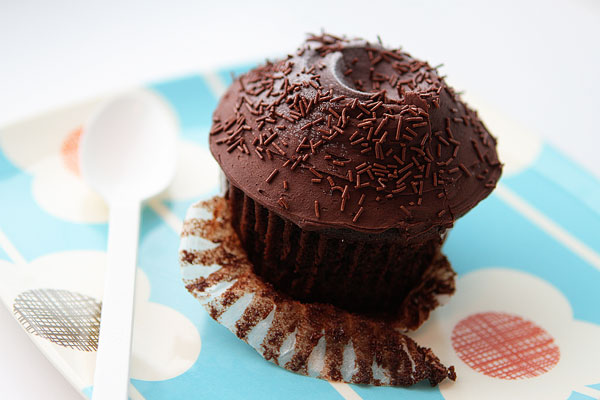 Cupcakes of course!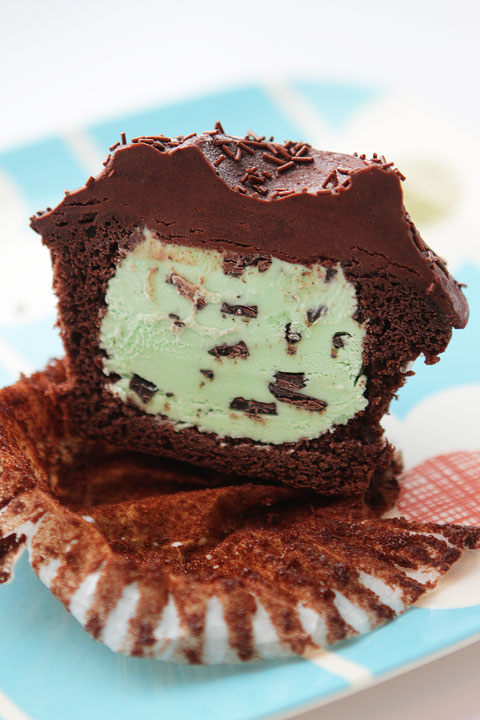 This is the mint chocolate chip ice cream cupcake from Frosted Cupcakery. Delish!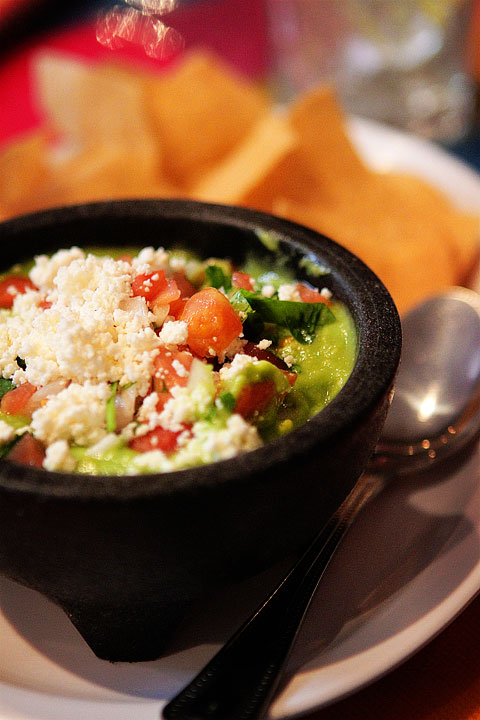 For lunch, we met up with a super sweet group of southern California food bloggers. I am so heartbroken that my group photo of us all did not turn out! I did manage to snap a photo of the guacamole though, of course!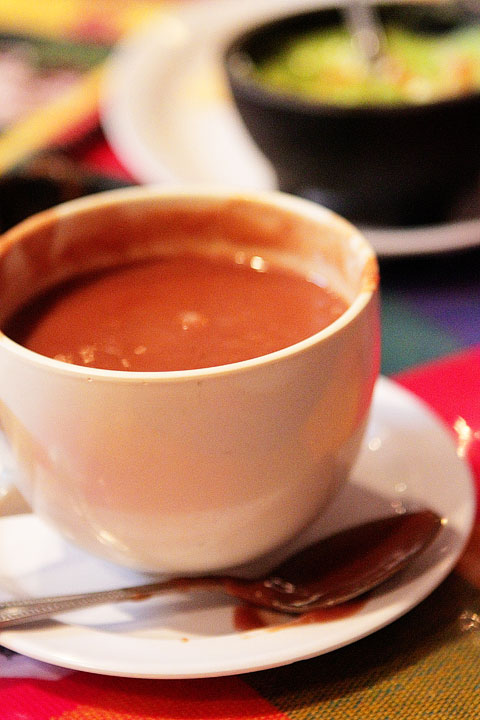 And this rich, Mexican hot chocolate that Brooke ordered. She generously let me have a taste! :)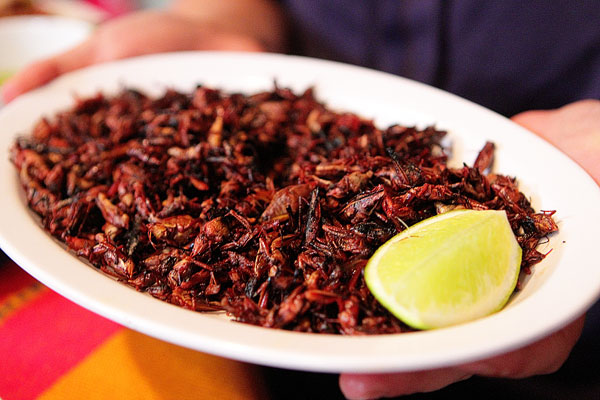 Next up, this lovely, crunchy appetizer. Let's take a closer look, shall we?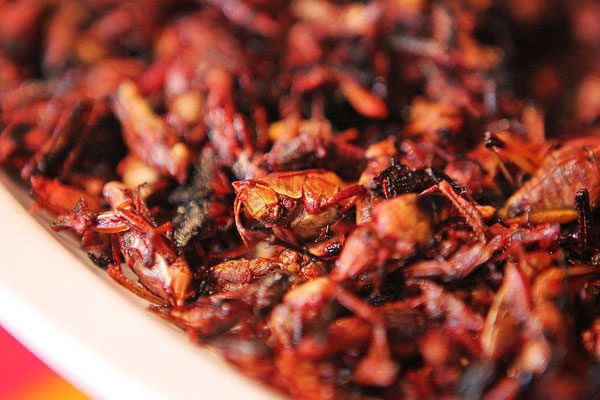 CRICKETS!!! Gah! I can assure you, yours truly did not try one of these.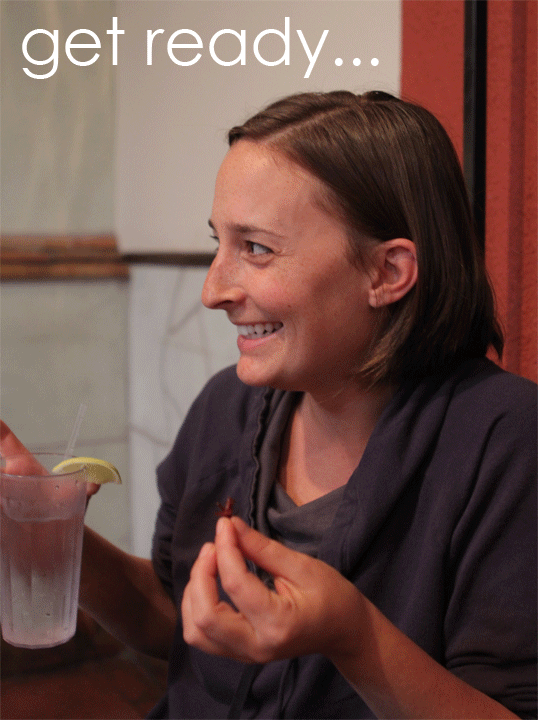 Press the ESC key to pause animation.
But I did get a front row seat to the show! I think it took a little convincing, but Gaby managed to get one down! Love this girl, she is so fun! :) I'm kinda wishing I'd tried one now! HAH!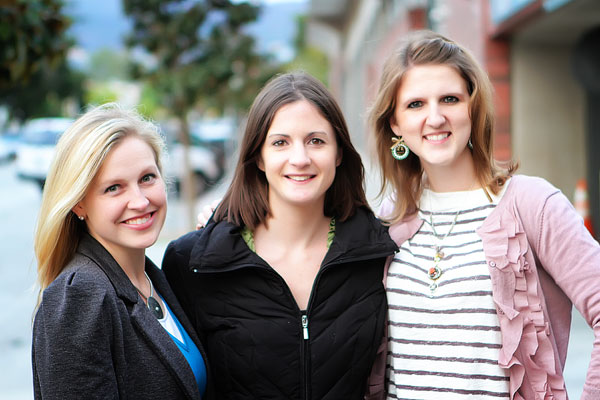 We were in serious need of some ice cream after that slightly traumatizing experience, so after lunch, Rachael, Maria and I headed to Scoops for some delicious gelato in the most outrageous and original flavor combinations.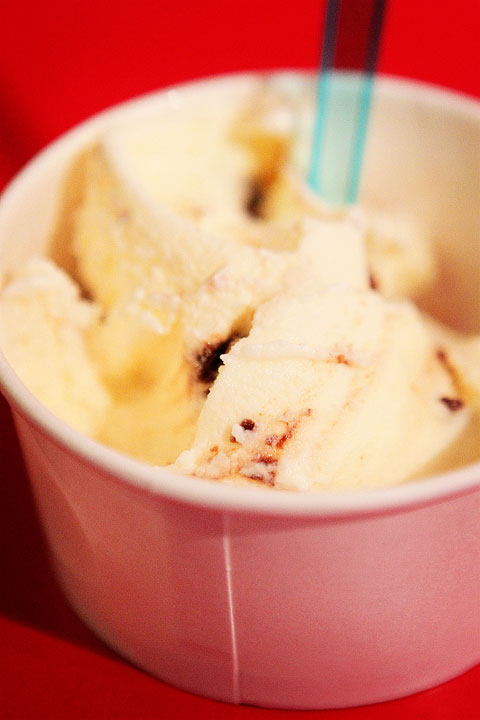 Here's mine: Mascarpone Brownies. Very yummy!! Love this gelato! :)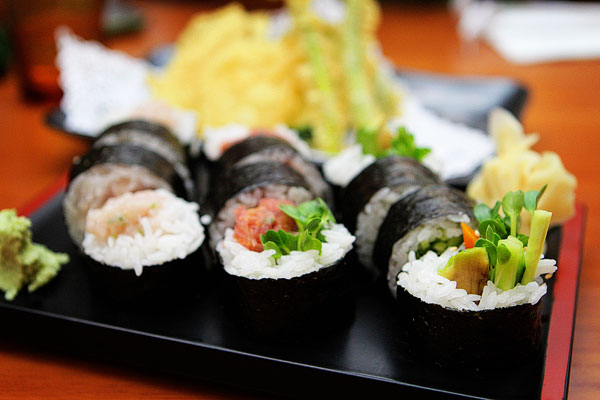 Of course we couldn't leave LA without hitting up a local sushi bar in Little Tokyo. The southern CA girls pointed us in the right direction!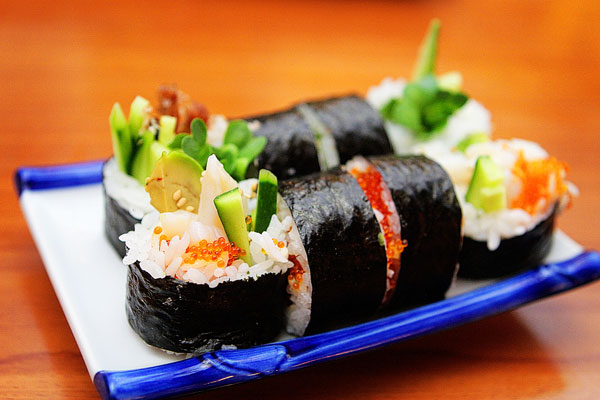 This place was very authentic, and the menu was unlike any other sushi menu I'd ever seen. I'm not exactly sure what we ended up with here! :) I think that one in the back is a salmon skin roll.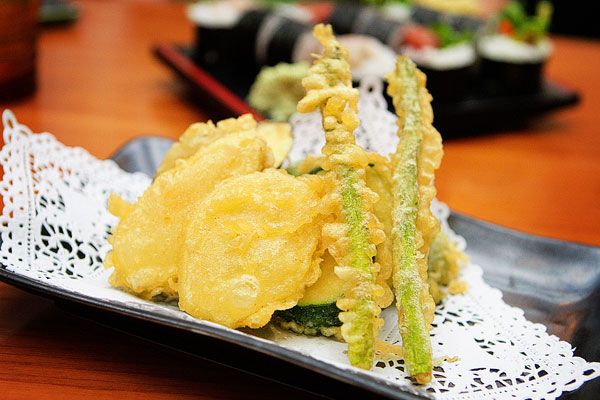 Ah! Tempura vegetables. This one I recognize!
Loved our whirlwind day, completely eating our way through the city. Can't wait to get back! :)