Time's up!
The winners of the Epiphanie Camera Bag Giveaway are:

#1384 Holly A
#2696 Glenda
#3906 Sandy B

Congratulations, ladies! I've sent y'all an email. Enjoy your beautiful new bags!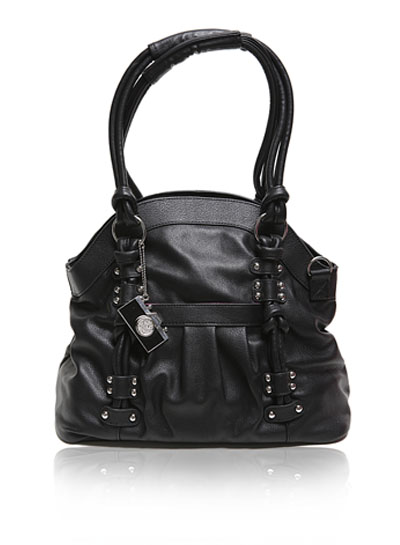 Happy Friday, friends! I am so excited to share this fun giveaway with you guys today! Have you seen these adorable, functional camera bags from Epiphanie? On the outside, they look like a stylish, leather handbag.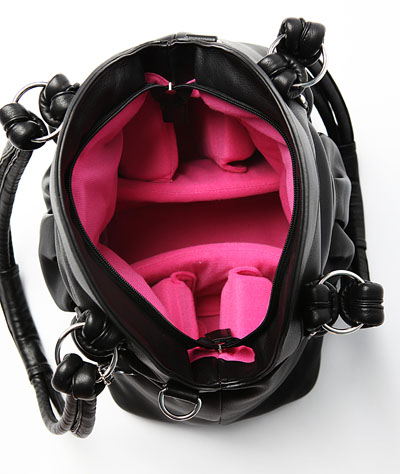 And on the inside you have this bright, fun fabric with tons of compartments! It's got plenty of moveable velcro dividers, so you've got room to customize your bag for a camera, lenses, keys, wallet, cell phone, and anything else you might be hauling around in your purse.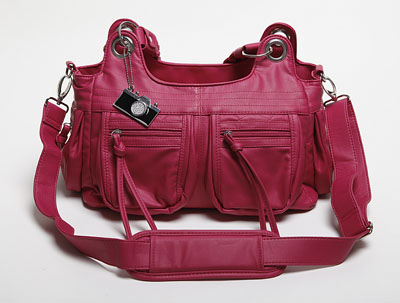 Take a look at a few of their fun styles. I love that this one has a wide, comfy, padded strap!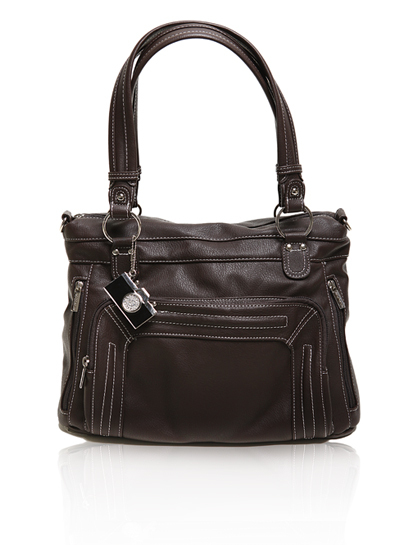 And look at this classic brown bag, with the cute rhinestone camera charm!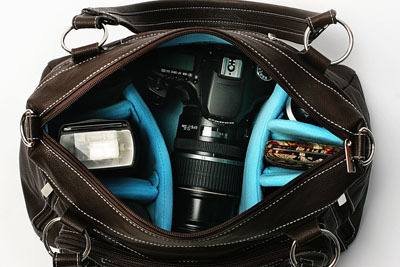 I can't believe how much you can fit into these bags — and everything's organized and right at your fingertips. No more digging for keys or cellphone. Hallelujah!
The Giveaway
Three (3) Kevin and Amanda readers will win an in-stock Epiphanie bag of their choice! Click here to go shopping. :)
How to Enter
To be entered to win the Epiphanie Camera Bag Giveaway, all you have to do is leave a comment on this post. Which Epiphanie Camera Bag is your favorite? :)
Contest ends Sunday, February 26, 2012 at 8 pm CST. One entry per person, please. Winners will be chosen by Random.org and notified by email. Giveaway provided by Epiphanie.
More from Epiphanie: Keep in touch with Epiphanie Camera Bags for all the latest styles and sales.
Epiphanie on Facebook
Epiphanie on Twitter
Good luck!!!