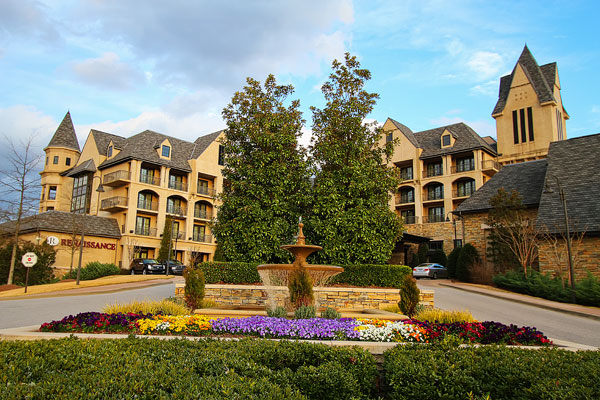 For Christmas Kevin surprised me with the soundtrack to Wicked and tickets to see Wicked on Tour when they came to Alabama in March. We saw Wicked on Broadway when we were in NYC at Christmas for my birthday, and I absolutely fell in love! If you ever get the chance to see it, you have to go! I'm usually more concerned with what I'm going to eat when I'm in NYC than anything in particular that I want to do, but I'm so glad Kevin talked me into seeing this show. It was his first time in NYC, and he asked if I wanted to go see a Broadway show. You do realize the actors will be spontaneously bursting into song and dance for most of the show, right? I replied. He, who has never seen The Sound of Music all the way through because he doesn't like it when actors randomly burst into song and dance, said it was okay. It was Broadway, after all. He researched all the current shows and picked Wicked, since he likes prequels. I loved it. He loved it. We loved it together. We were both humming the songs nonstop for the next two months!
Birmingham is only a couple hours away from where we are, so we could've totally driven there and back in one day, but since it was a special occasion, we decided to make a quick weekend of it. My sweet fellow Alabama blogger Myra at My Blessed Life had stayed at the Renaissance Ross Bridge Resort a few weekends earlier when she was in Birmingham for her anniversary. I thought it looked like a beautiful place to stay, so we booked a room for our Wicked Weekend.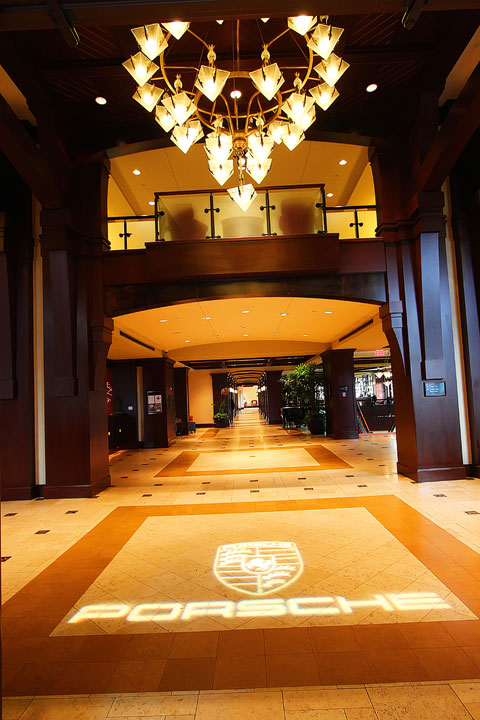 I was cracking up at this foyer! I have no idea what the Porsche lighting was about, lol!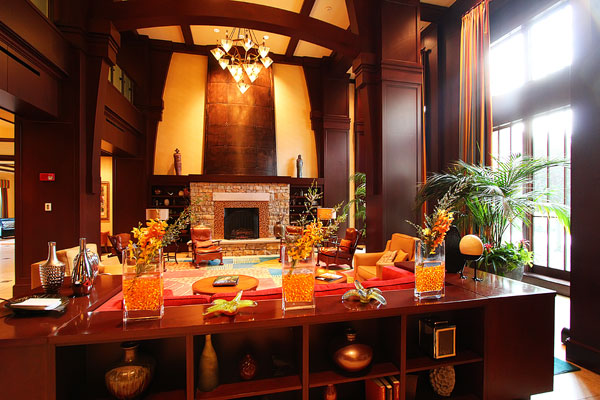 But I loved the gorgeous seating area just to the right as we walked into the hotel.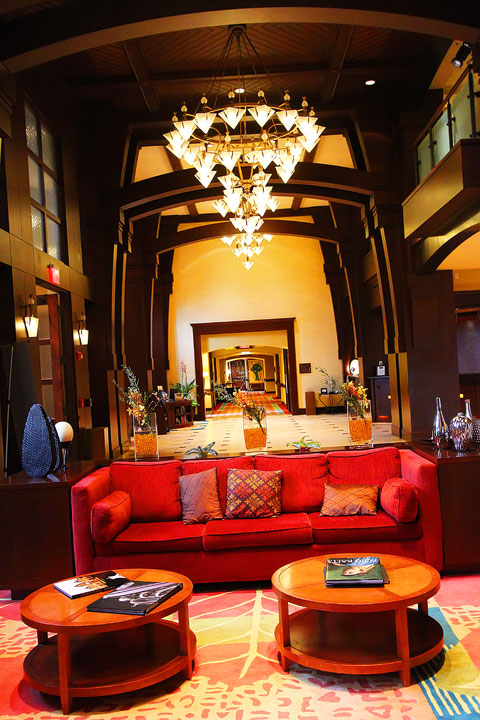 Ultra swanky!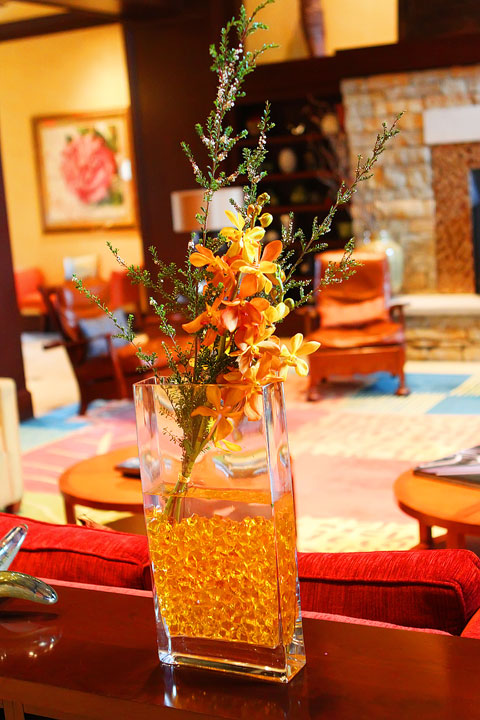 Cute little flower arrangements.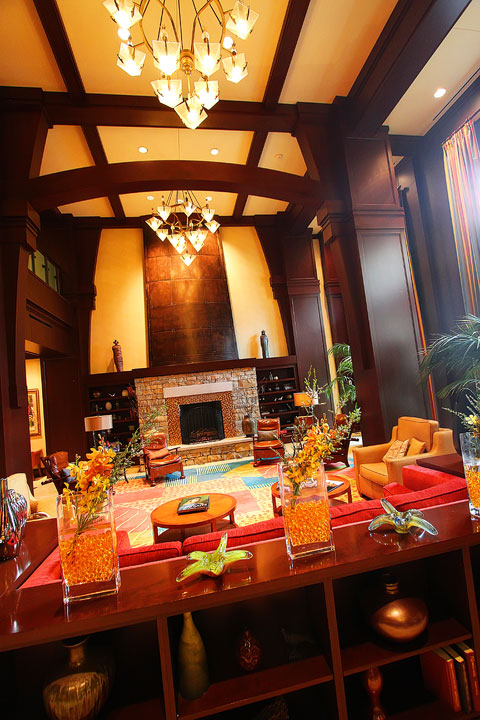 I just loved this gorgeous little area, I couldn't stop snapping photos! :)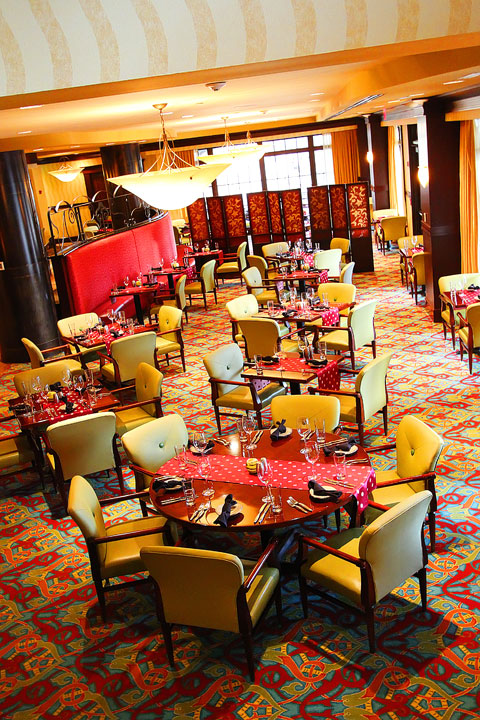 The hotel was pretty massive and had a couple restaurants located on the property.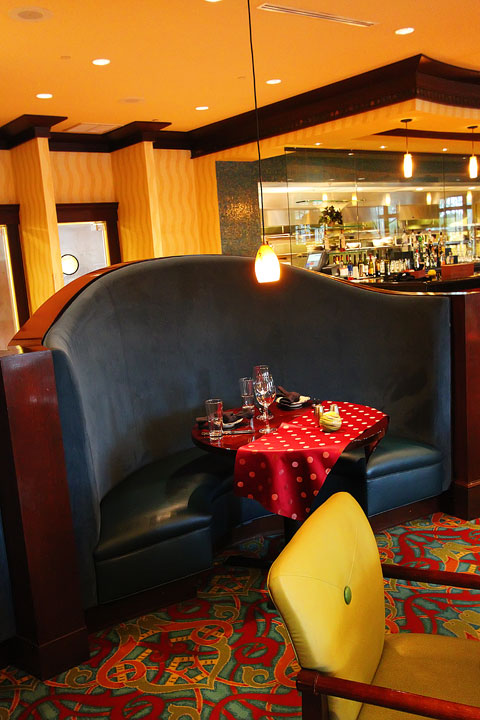 Loved this cute little booth!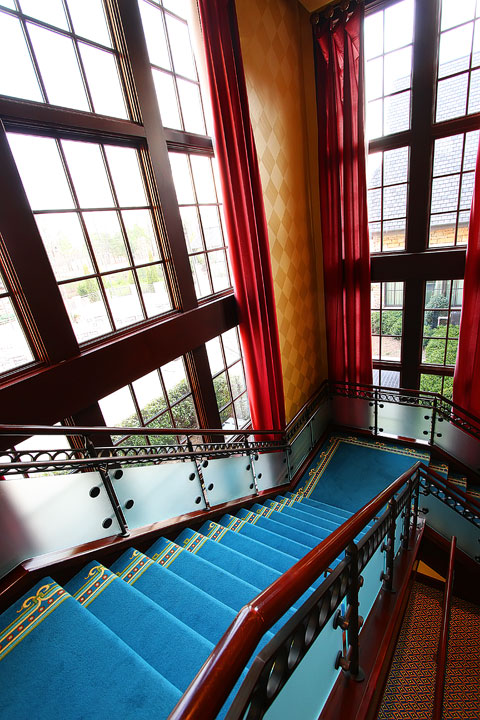 You could easily spend a whole morning or afternoon just walking around, checking the whole place out. They have multiple restaurants, gift shops, a spa and salon… I had no idea we had a place like this in Birmingham!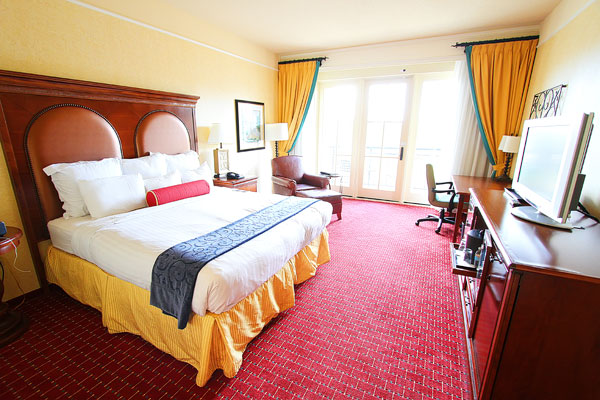 Ahh, here was our room!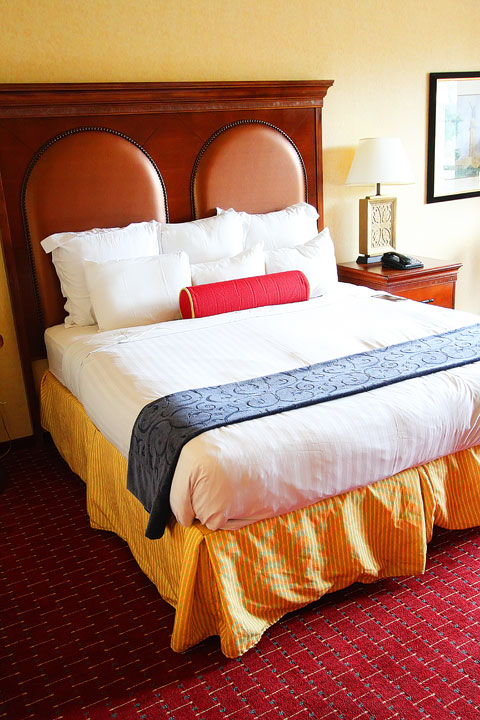 How fun is this sunny yellow room.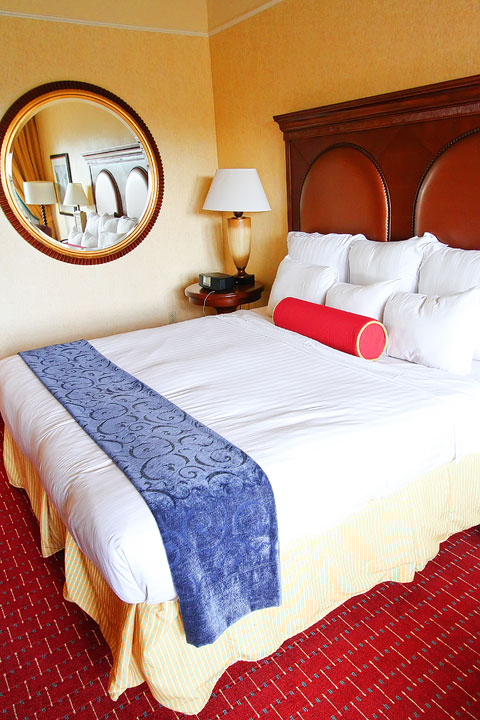 So cozy.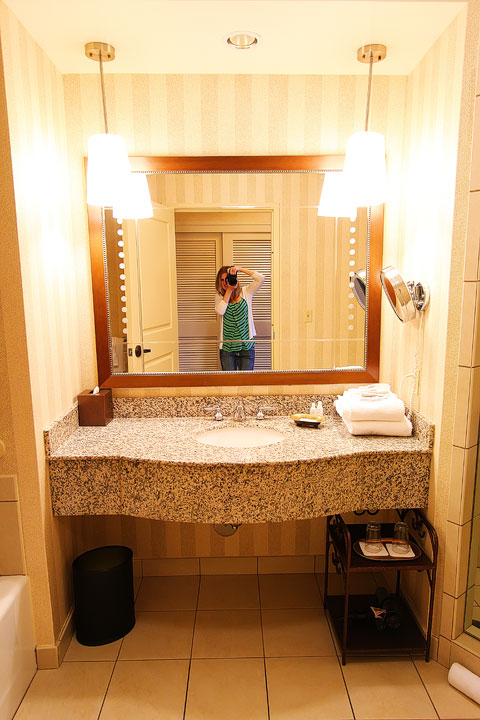 Here's a peek at the bathroom. I'm wearing green in solidarity to Elphaba.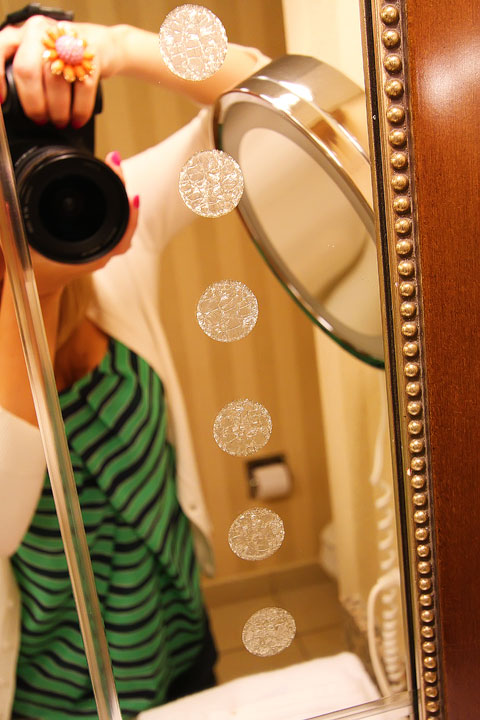 Okay, I have no idea why I took this picture, I just thought these little etched circles on the mirror were fun! :)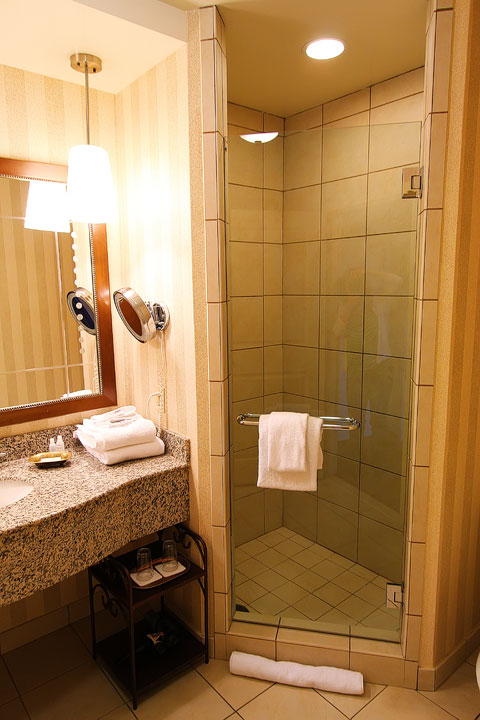 By the way, see those extra towels on the counter? Evidently, someone had requested extra towels for the room. Upon check in, the clerk gladly assured me that the extra we requested were waiting for us in the room. I know I had an odd look on my face when he said that, since we'd only be there one night, and in all likelihood, I probably would not even be taking a shower, so I asked Kevin about it once we got to the room. He looked confused. Of course he requested extra towels. He got them for me. You always request extra towels, he said. We have been married almost ten years and for the life of me, I can't remember ever requesting extra towels, lol!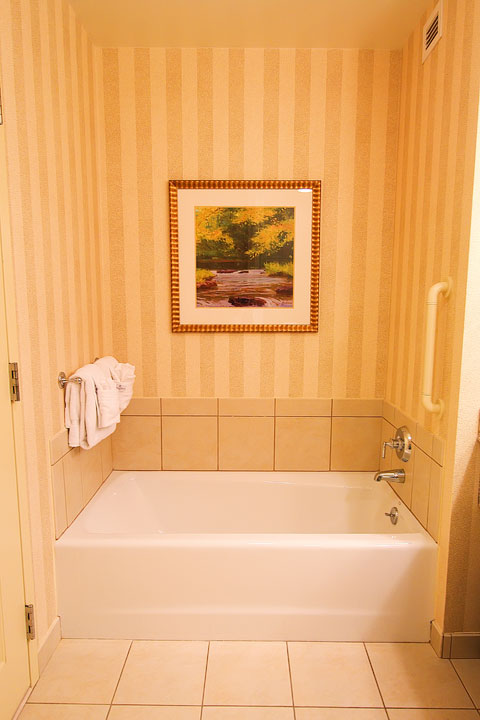 They also had a bath, too!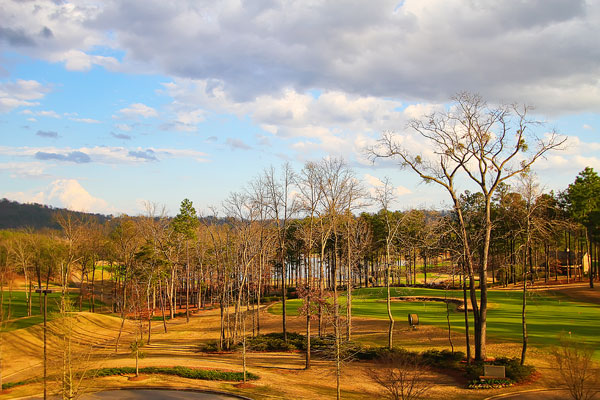 Our room opened up to a balcony with a cute little table and chairs for two. You can either request a resort view or a pool view. Here was our beautiful resort view.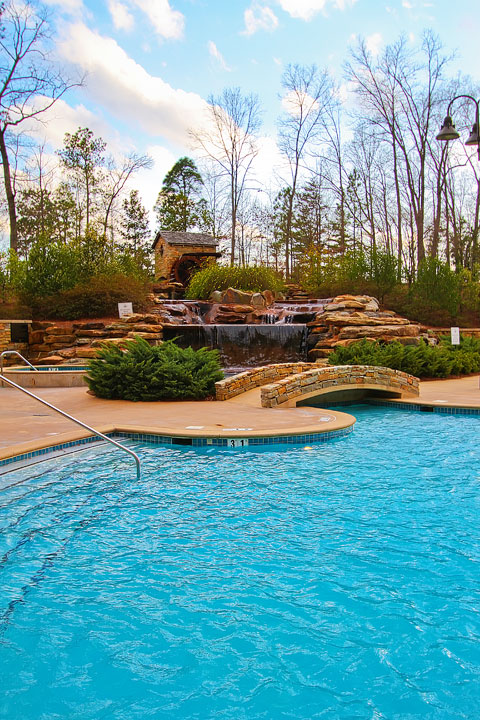 Although the pool view is pretty fabulous as well!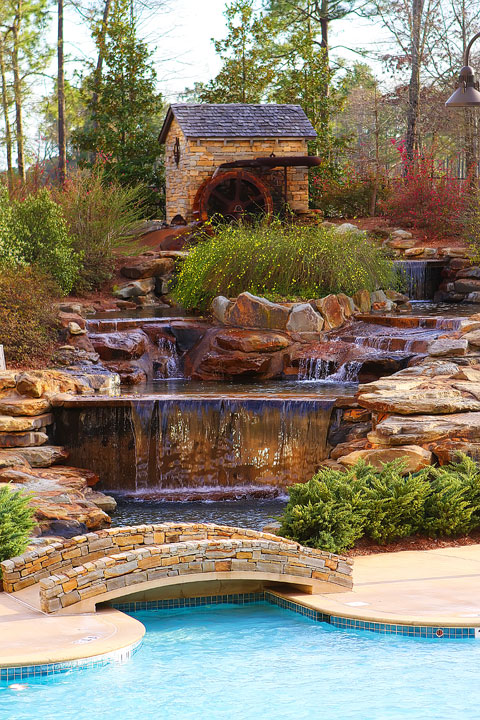 It looked like a pretty fun place to hang out.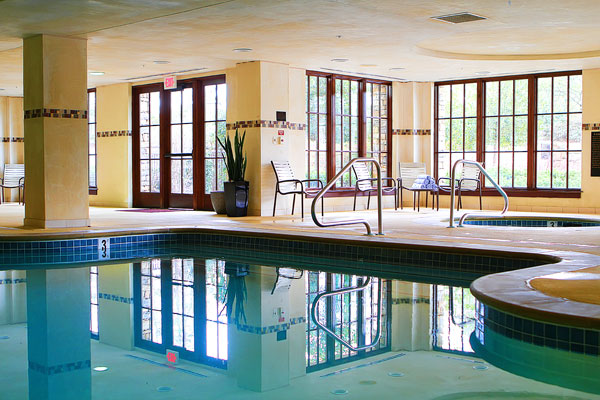 The outdoor pool was not open when we were there, but they do have an indoor pool and hot tubs that are open year round.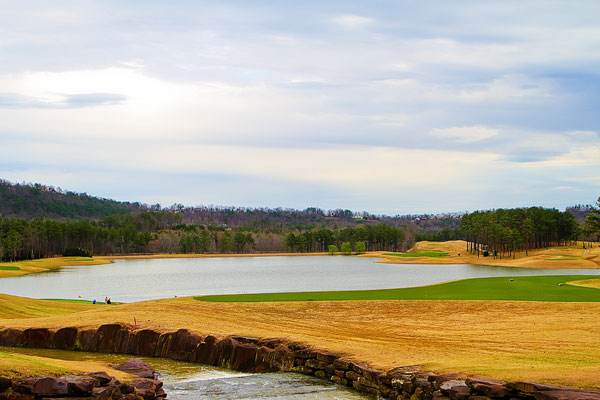 The Renaissance is also a golf resort, so the next morning we took a walk around the property.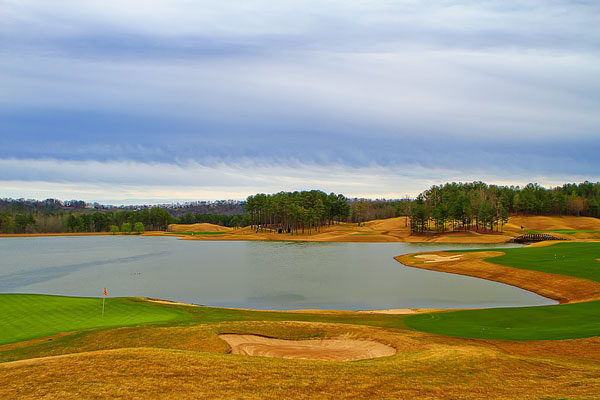 Although I'm sure it's a lot more stunning in the summer when everything's green, and it was a bit of an overcast morning, it still made for a pretty nice walk :)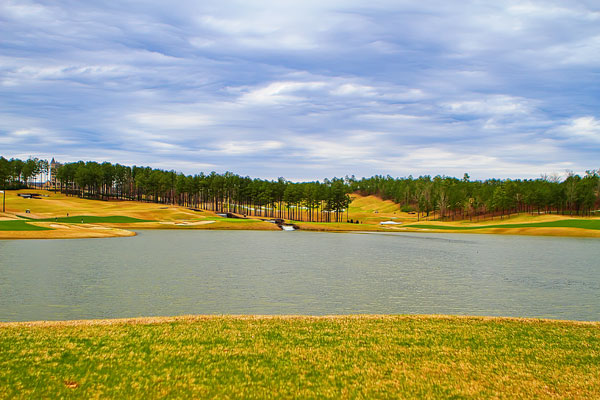 You could easily spend a weekend getaway here. I tried to talk Kevin into staying an extra day! :) We did have all those extra towels, after all.
If you are ever in Birmingham, definitely give this place a look-see!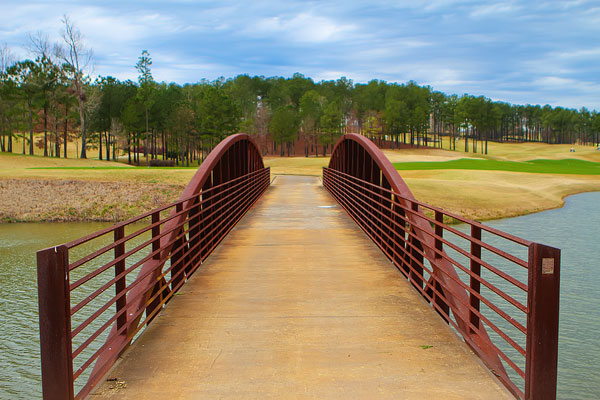 By the way, I'm in NYC this week just for fun with my sweet girl friend Stephanie. Are there Smash fans in the house? Am I the only one that wishes I could see Marilyn the Musical while I'm here?? I've been humming those catchy songs for weeks! :)
**Keep in touch with me on Instagram, Facebook, and Twitter while I'm in NYC!**
**Have you entered to win the Canon T3i plus TWO lenses giveaway? **
Have a great weekend! xoxo