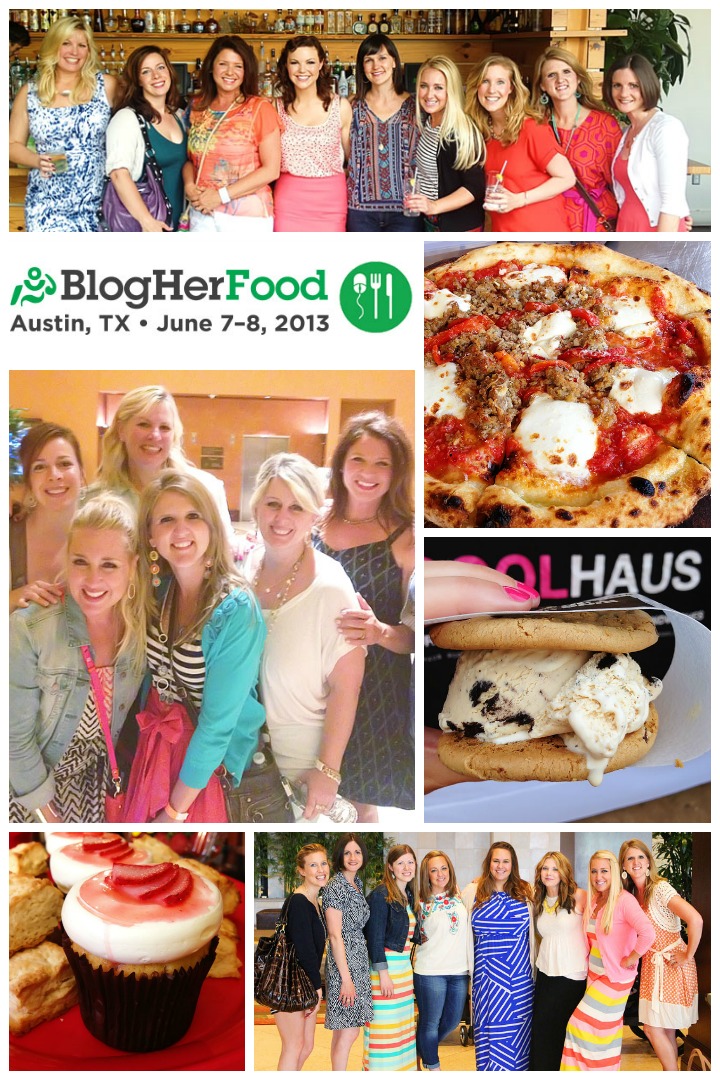 What a blast this past weekend in Austin was! The annual BlogHer Food blogging conference was in Austin, Texas, this year, and this weekend fabulous foodies from all over were in attendance. It's in a different city every year, and when they announced Austin as the destination for 2013 I was so excited for the chance to visit such a fun foodie city. It was my first time in Austin, and I loved every minute of it. And oh my goodness did we find some good eats, lol! I cannot believe this was my fourth year attending BlogHer Food. I had no idea what I was getting into the first year in San Francisco — it was my first blogging conference ever — but it was such a wonderful combination of inspiration, friendly faces, amazing talent, and way too much fun packed in one short weekend that I've attended every year since in Atlanta, Seattle, and now Austin. Can't wait to hear where it will be next year!
Here's a little recap of what you can expect at a blogging conference… :) Way too much fun, food, and silliness ahead! :)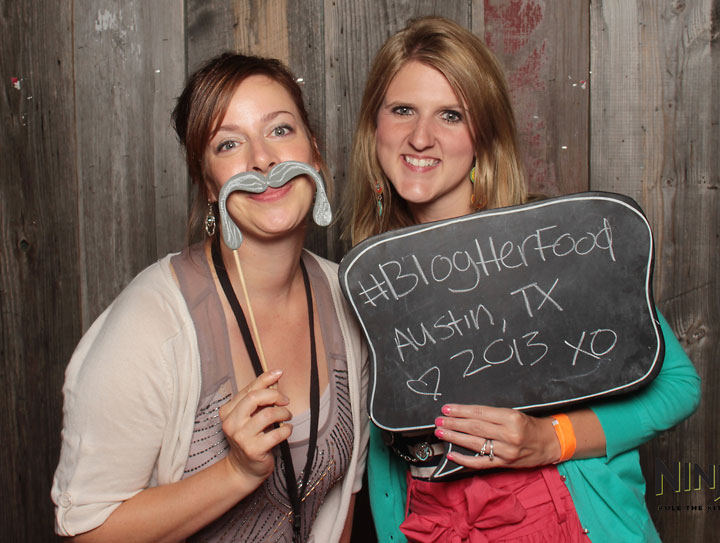 I arrived in Austin at about 10 am on Thursday. No worries, I only had to get up at about 3 am to catch my flight, lol! Of course I went to bed at a reasonable hour and was not still packing at 1 am. Ahem. At the airport I met up with Sommer (pictured above) who writes the delicious blog A Spicy Perspective, and we hopped in a cab to the conference hotel.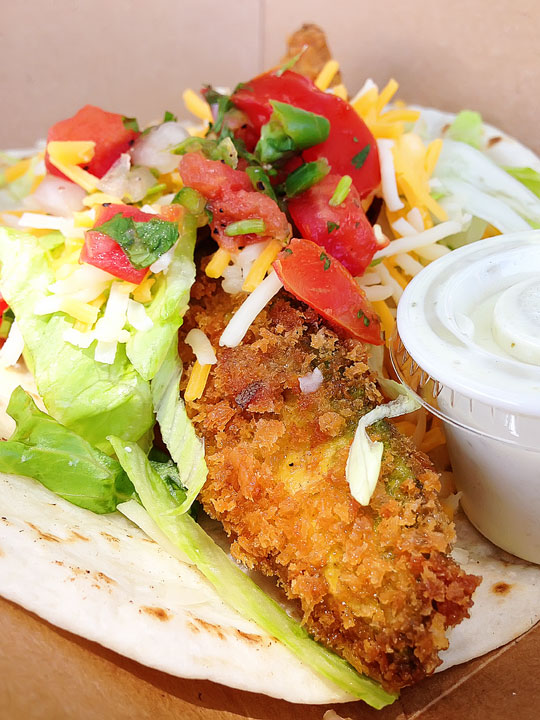 We had nearly the whole day to ourselves, so after hanging out in the room for a few hours gabbing and girl-talking, we were suddenly famished. We had heard all about the Austin Food Truck scene, and we definitely wanted to check out a food truck for lunch. We took a cab to South Congress, (or SoCo as the locals called it) where all the food trucks congregated, and found Torchy's Tacos. On the menu was a fried avocado taco and we were instantly sold. We also got the green chile pork taco which was, while not as photogenic, AMAZING and might have been our favorite of the two. Everything on the menu looked incredible! They also have a secret menu, so be sure to do a search for it if you go! ;)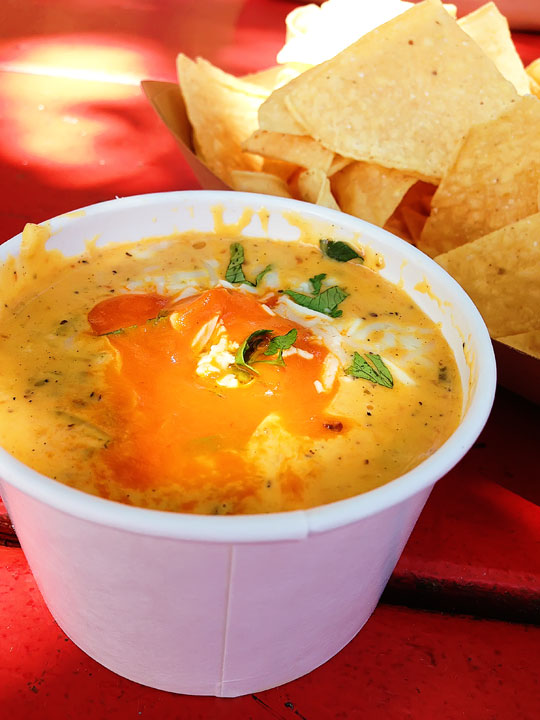 We'd heard the queso was not to be missed, and I'm glad we decided to get it at the last minute. It was delicious!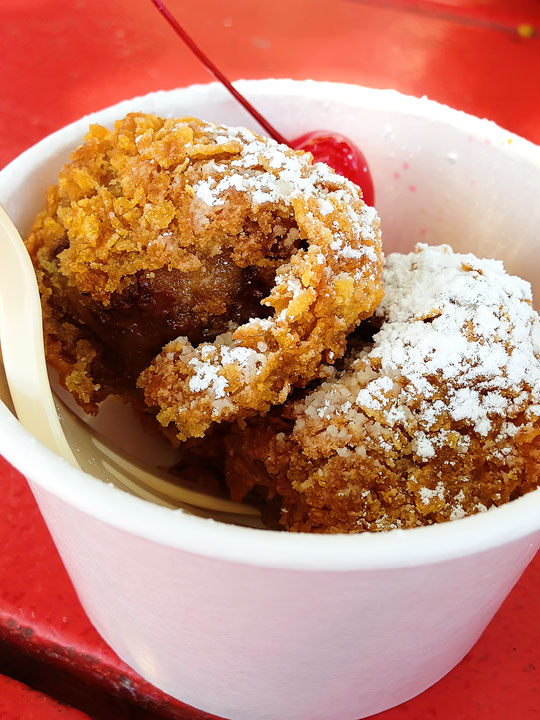 But oh my gosh, you guys. I could not believe my eyes when I saw this on the menu. Deep Fried Cookie Dough. I had never had anything even remotely like it, and I knew we had to try it. It had a crunchy, almost Frosted Flake-like outer coating…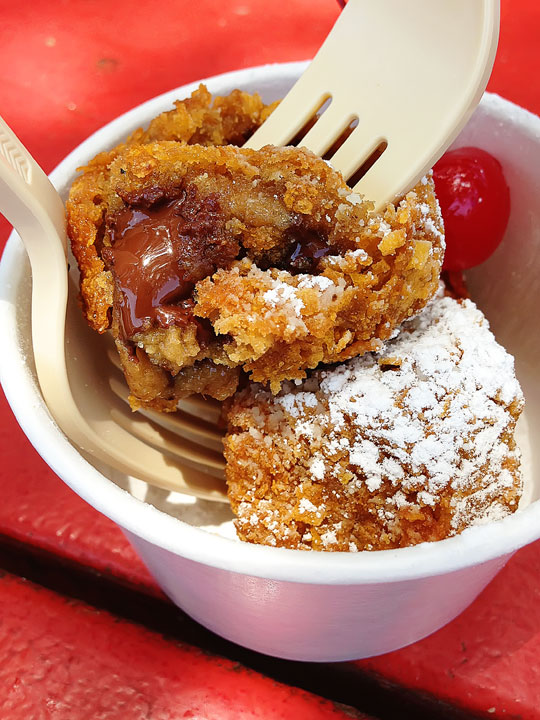 And inside was warm, gooey, melty, chocolaty cookie dough. SO YUM!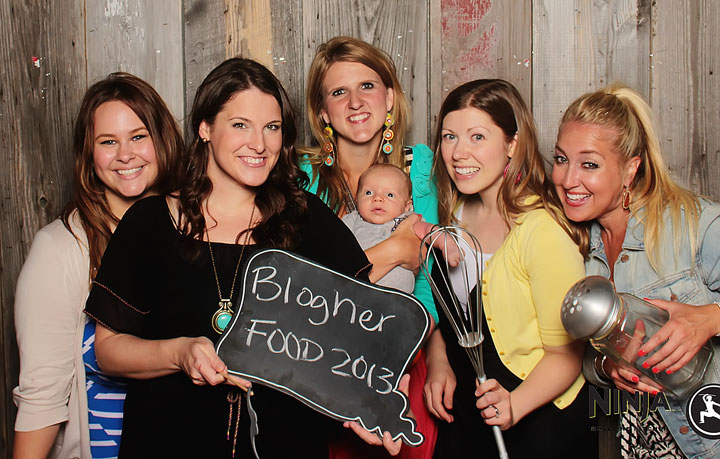 Next we walked just a block up the street and met up with Jessica, Tina, Lauren (and her sweet buddy Blake!), and Jenny at Gourdough's Gourmet Doughnut Truck.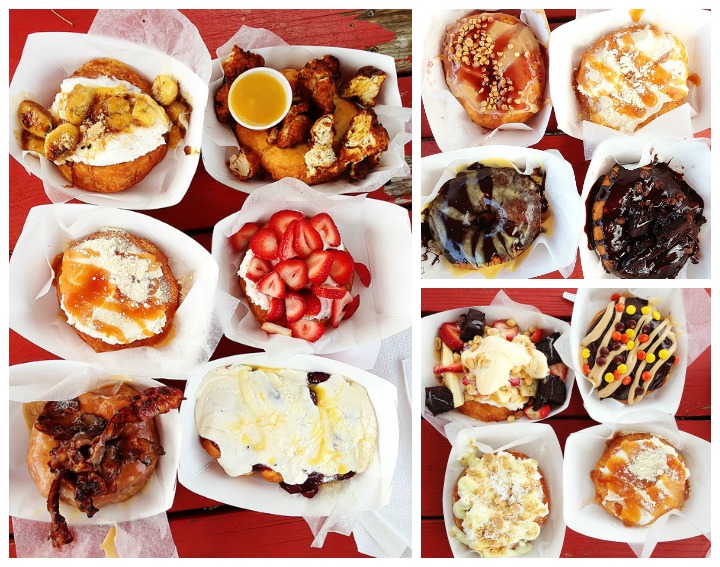 And this happened.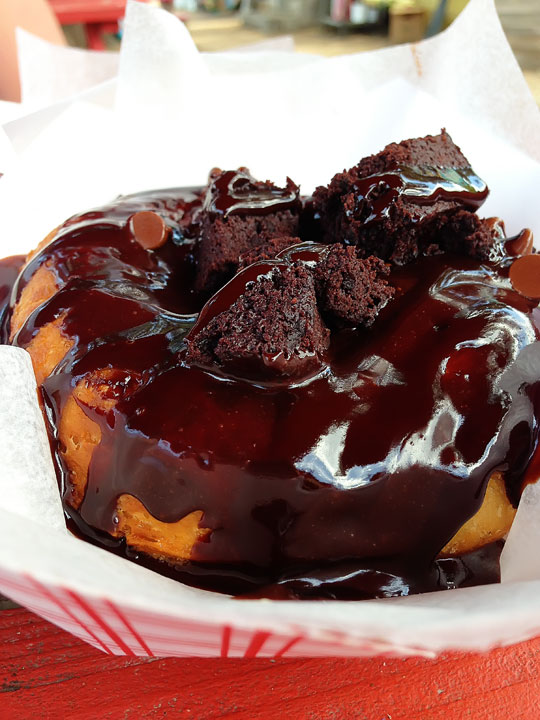 We had heard all about Gourdough's and knew it was a must see. They had decadent flavors like this Blackout Doughnut with topped with Brownie Batter, Chocolate Fudge Icing, Chocolate Covered Brownie Bites and Chocolate Syrup. A chocolate lover's dream.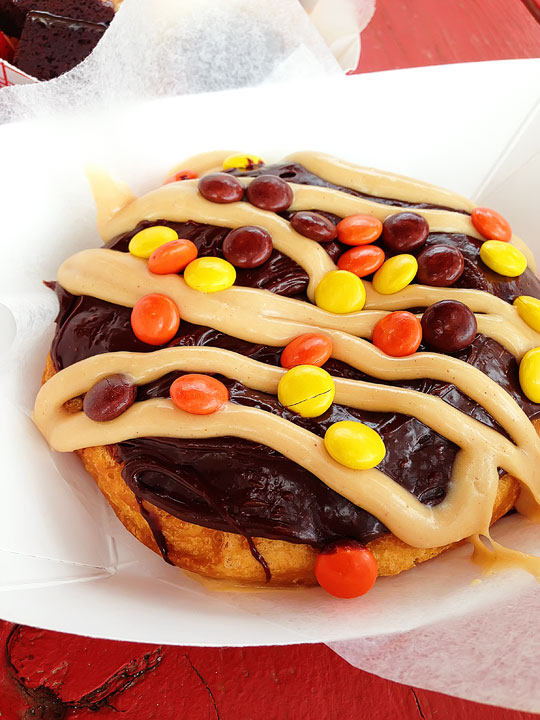 Reese's Pieces, for the chocolate and peanut butter lover.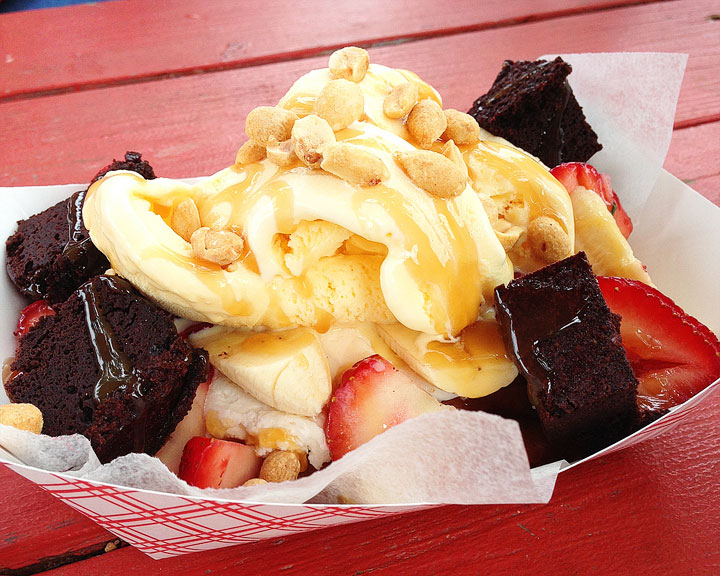 And an insanely decadent Banana Split doughnut with strawberries, bananas, brownie bites, a giant scoop of vanilla ice cream, caramel sauce and chocolate sauce all on top of a doughnut. Ridiculous.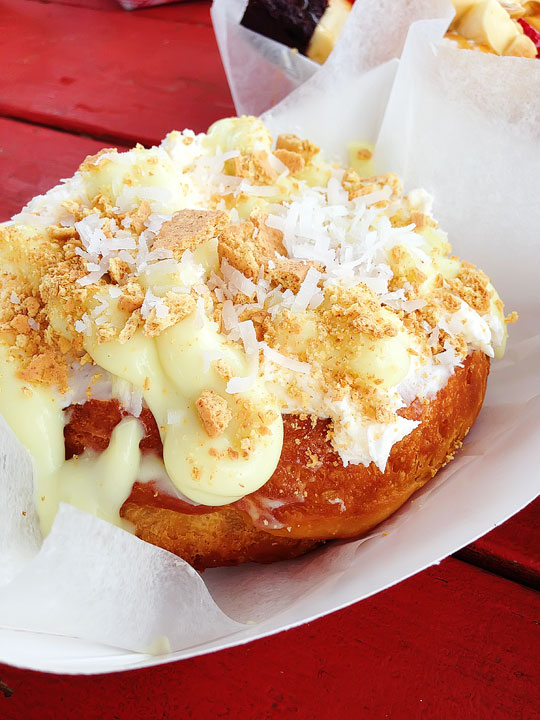 My favorites were the more simple, fresh and fruity doughnuts, like the Strawberry Shortcake doughnut (a doughnut topped with vanilla frosting and fresh strawberries) and this Key Lime Pie doughnut.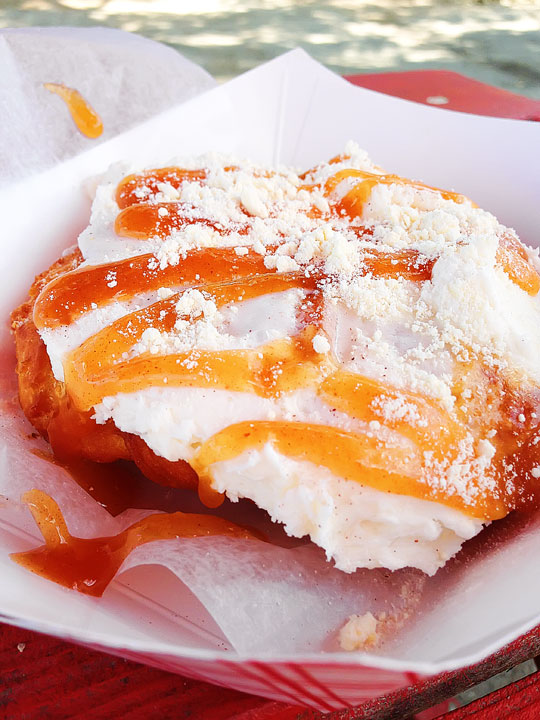 The Peach cobbler doughnut was also a favorite! We ended up walking the 2 miles back to the hotel to try and walk off all our doughnuts, lol!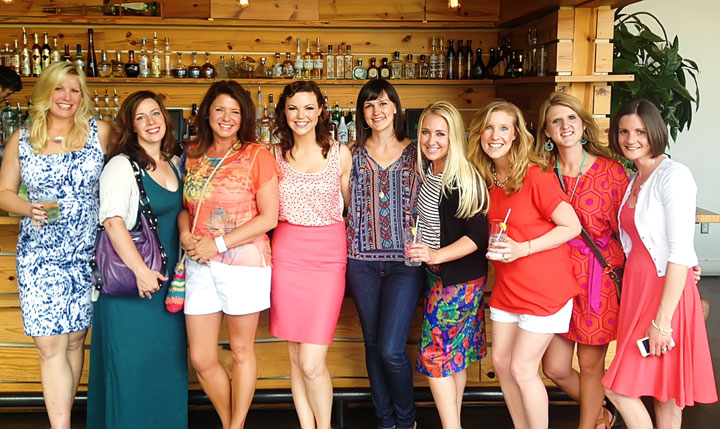 Left to Right: Lori, Sommer, Sandy, Heather, Betsy, Jenny, Lisa, Me, Maria
By the time we made it back it was time to start getting ready for the first official party of the weekend. Our first event was appetizers at the Tasty Kitchen party, which was hosted by the fabulous Ree and her beautiful sister Betsy at Malverde, the gorgeous upstairs space of La Condesa. It had such amazing light! An amazing space. We were all oohing and ahhing. Oh! GUESS who else was there! Marlboro Man! It was a family event. Ree's two adorable boys were there too. They were little angels! Ree's mom and Betsy's sweet little boy were there too. Such a fun family!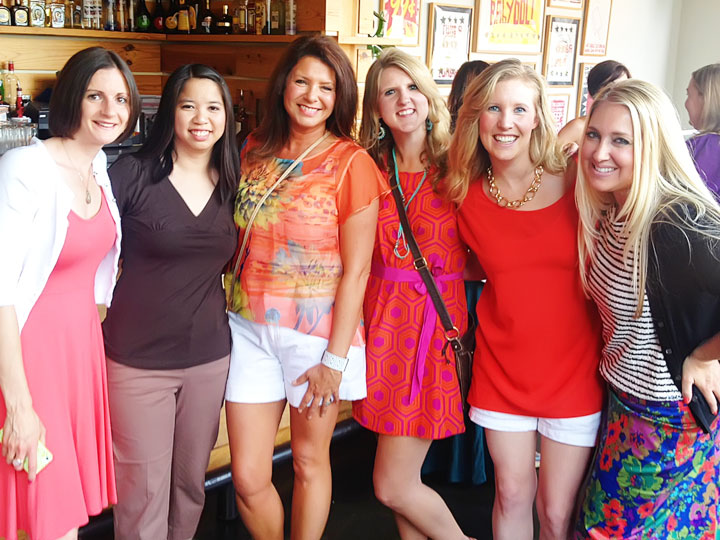 Left to Right: Maria, Julie, Sandy, Me, Lisa, Jenny
My favorite part of conferences is getting to spend actual face time with the amazingly talented bloggers I've gotten to know over the years through our blogs.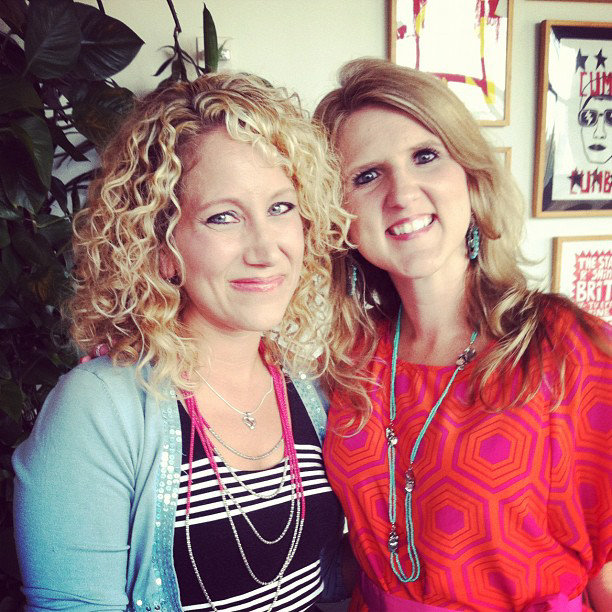 Finally got to meet the sweet Jocelyn of Inside BruCrew Life! Isn't her hair amazing??! :)
Our next stop was dinner at Uchiko with KitchenAid, which was incredible — highly recommend — and finally a dessert party with ZipList at Max's Wine Dive. We went back to the hotel and crashed!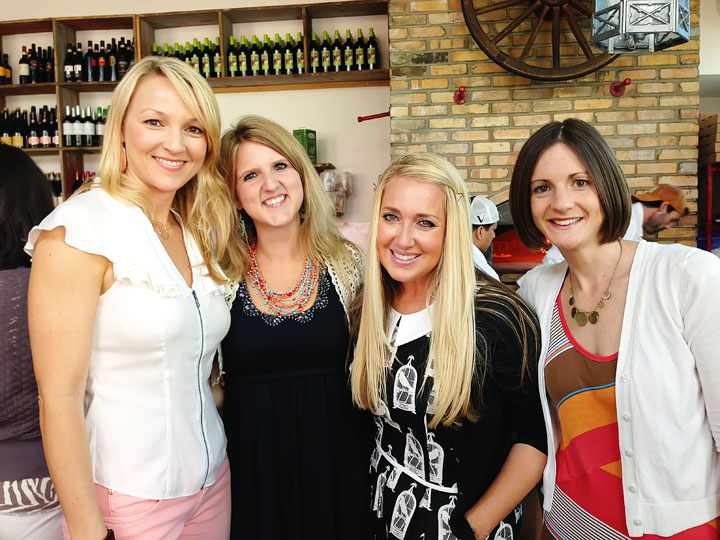 The next day we had lunch with the wonderful Michael Angelo's family. I had not seen them since our Italy trip and it was so great to see Mike, Sara, and Cheryl again!!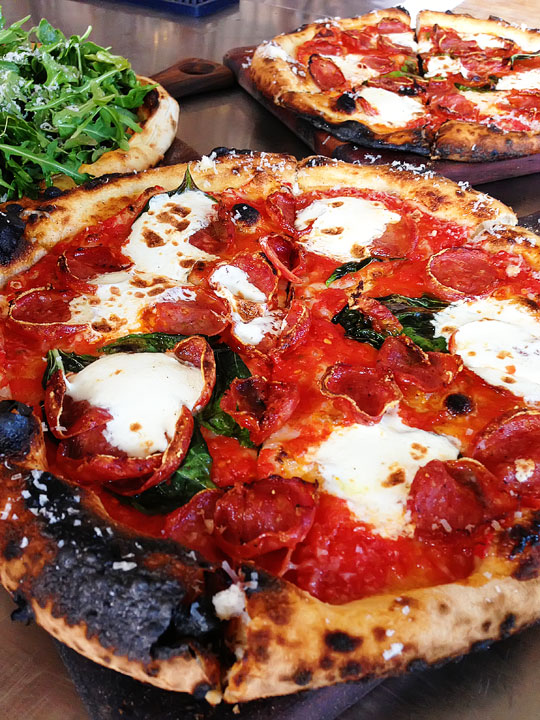 They treated us to an intimate lunch at The Back Space, a casual Italian pizzeria from the chef and owner of Parkside. Their pizzas are authentic Neapolitan-style thin crust pizzas made with the freshest, local ingredients and fired in an Italian brick oven.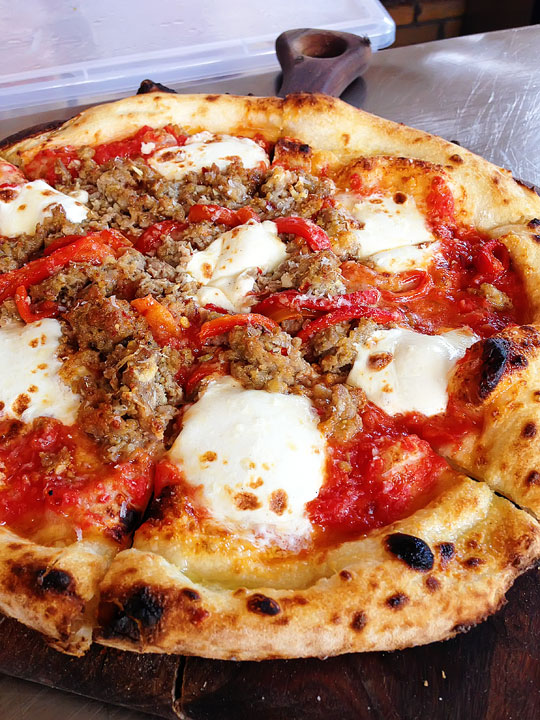 Pizza perfection! Such a delicious lunch.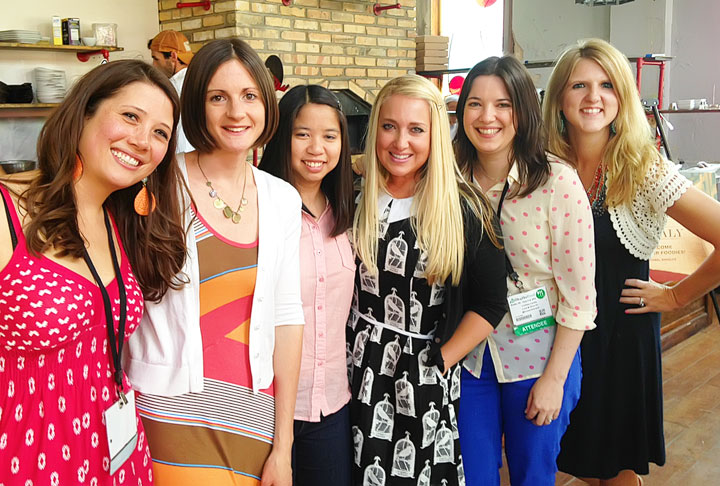 Left to Right: Deseree, Maria, Julie, Jenny, Lindsay, Me
A few of the lovely ladies at lunch!
***
Okay, whew! I had intended to write this recap all in one post, but I am about to crash out! I always need a day or two to recover from these blogging events, lol! I didn't want to just not post anything today though, so I'll just go ahead and post what I've got now and finish the rest of the weekend tomorrow. So much more fun to come, including a lunch I hosted for Nestle!
Thanks for looking! See you tomorrow!! :) xoxo