I know. I'm a day early! I usually post new fonts on Friday, but since I'll be in Austin this weekend at the BlogHer Food conference, I decided to go ahead and share these fun new fonts with you today! Yipee! Oh, and if you have any Austin recommendations for me, I'd love to try them!! Please share your favorite spots in the comments. :)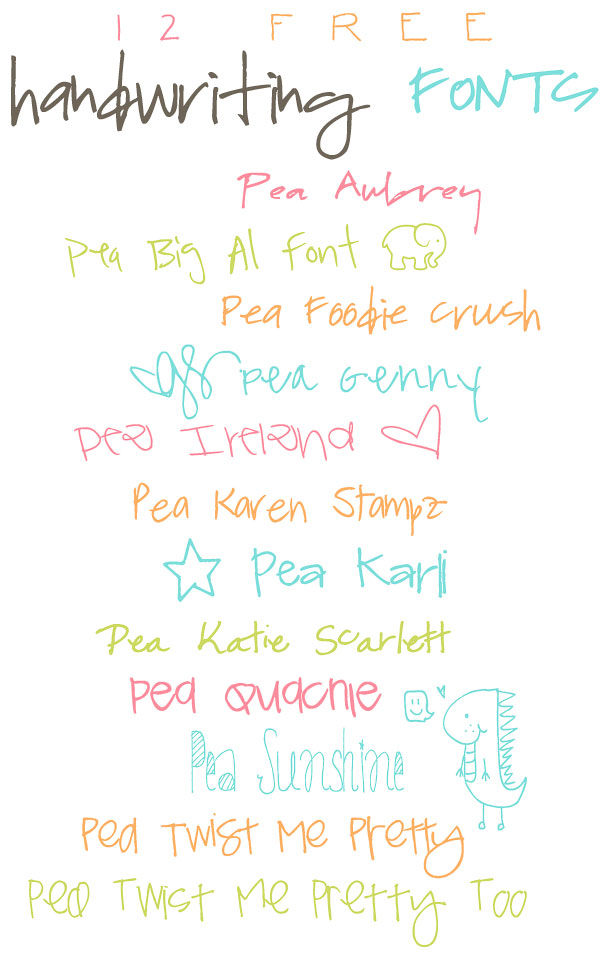 I have 12 brand new fonts to share with you today, plus an extra cute doodle font! Head on over to the Fonts for Peas section of Kevin and Amanda to download them all.
Just take a peek at a few of the brand new fonts available today! The text I'm using in the previews below is from the book What Alice Forgot, which I just got done reading and highly recommend if you're looking for a new book! Go check it out for sure!! :)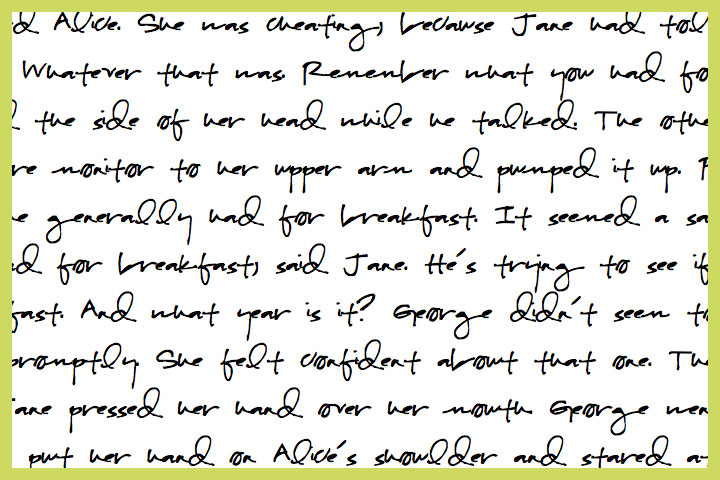 This is Pea Aubrey. I am head-over-heels in love with this beautiful script font!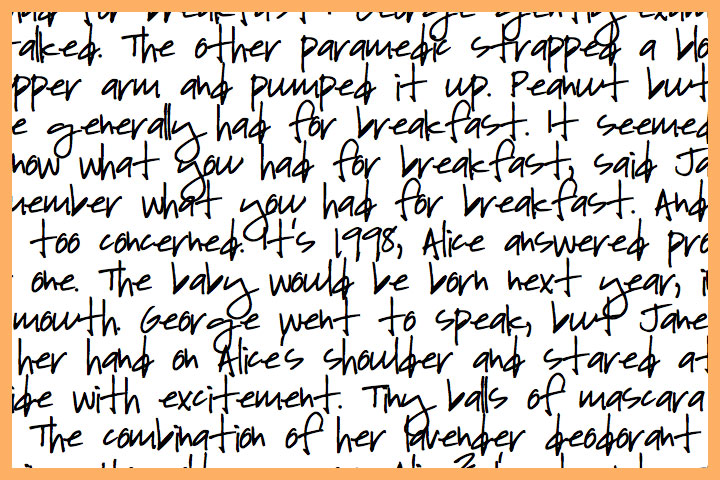 This fantastically carefree handwriting belongs to the fabulous Heidi of Foodie Crush. Heidi has a delicious food and recipe blog at Foodie Crush where she shares her gorgeous food photography and love for her fellow food bloggers. After spending 20 years designing print magazines, she now partners with fellow food bloggers like Maria of Two Peas and Their Pod and Lauren of Lauren's Latest to create and publish ebooks and ecookbooks.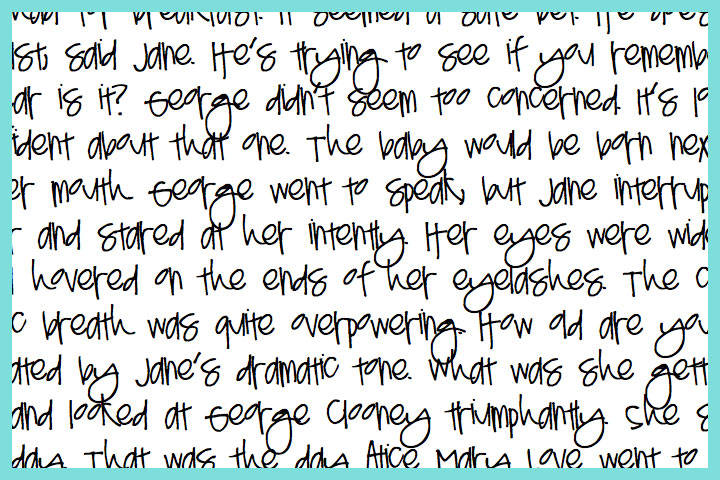 These next two fonts belong to the adorable Abby of Twist Me Pretty. I met Heidi and Abby at the Build Your Blog Conference in Utah earlier this year. I was so inspired by both of them, and I noticed they both had AMAZING handwriting!! I insisted they hand it over immediately. :)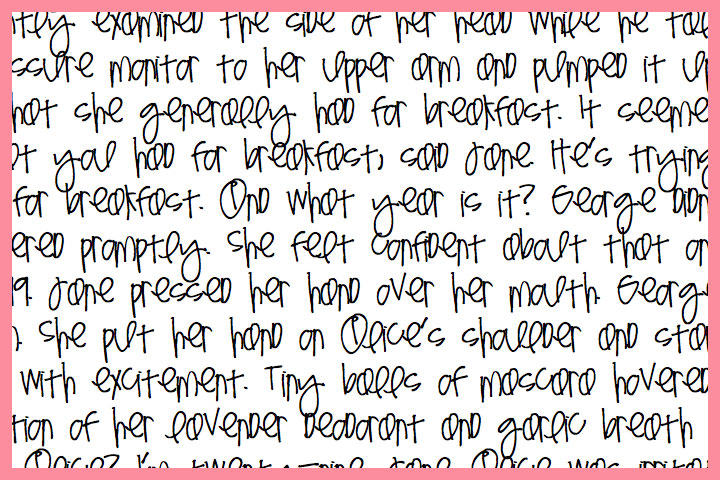 Turns out, Abby is a huge fan of the Fonts for Peas and uses them exclusively on her blog and in her Ultimate Hairstyle Handbook, an inspiring guide fully loaded with over forty fashionable hairstyles, each with their own set of step-by-step picture tutorials. It's available as a paperback on Amazon, or you can download the ebook version on her blog.
Abby's also sharing a fun blogging-themed doodle font, so if you're looking to spruce up your sidebars with handwritten labels, be sure to check out her doodle font! :)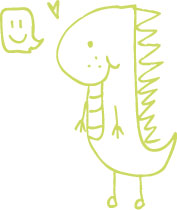 And this doodle from Pea Sunshine might just be the cutest little dinosaur I've ever seen.
Click HERE to visit Fonts for Peas and download all these new fonts and more!! Did you know there are over 500 FREE and unique handwriting fonts available at Fonts for Peas?
If you'd like your handwriting as a font, I'm always accepting new submissions! I'd love to make your font :)
Click Here to Submit Your Handwriting
Thanks so much, guys!! Hope you enjoy!! :)