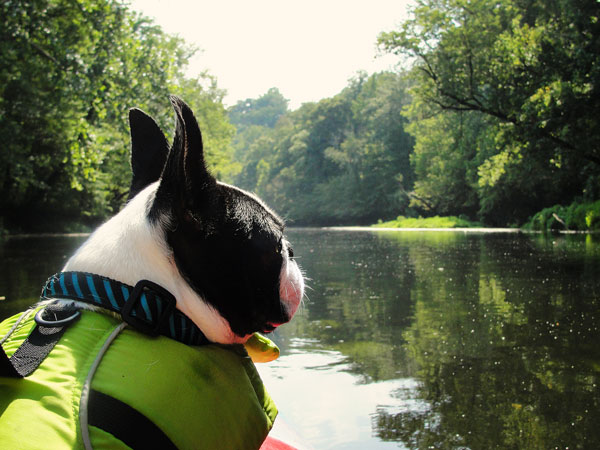 Kevin's got a new work schedule, and I now get him all to myself every other Friday. Glorious! I'm totally enjoying lounging around today and starting our weekend early. :)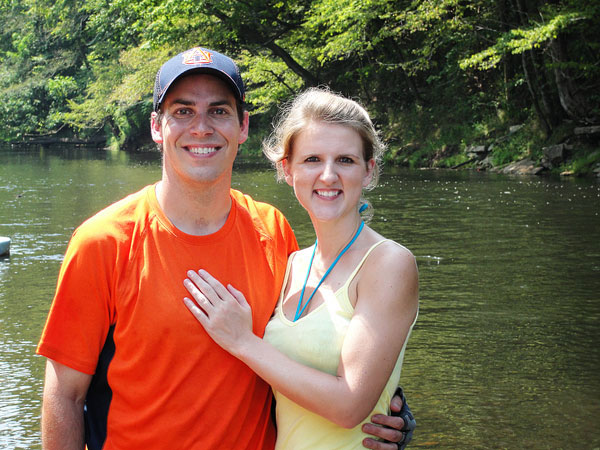 We've been on the move a lot this summer (last weekend we were in Chicago) but a few weeks ago we stayed close to home and took off deep into the woods of Alabama to the Elk River.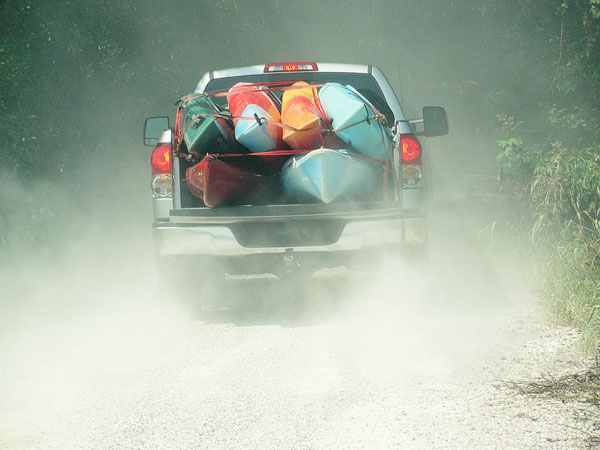 Dirt roads! A common site. All adventures in the south begin with a dirt road. Miley & Howie know when we get on a dirt road that something exciting is about to happen.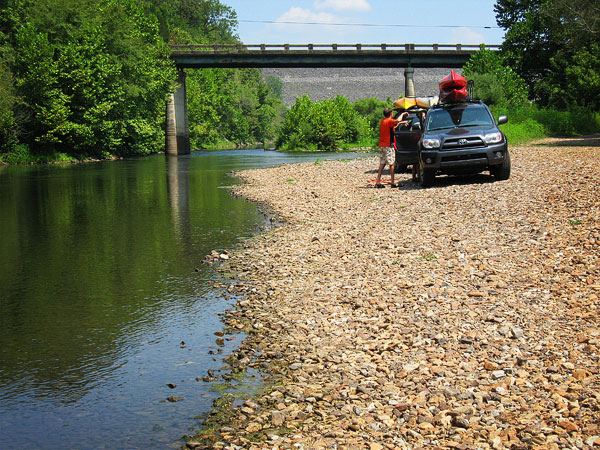 I was in serious need of some sun. And water. And sitting on my behind for 6 hours straight.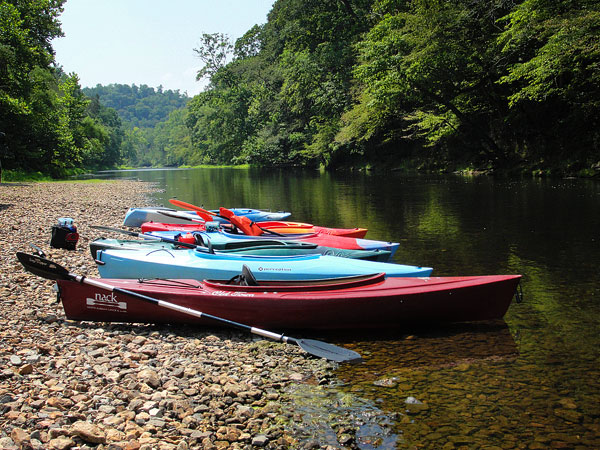 With plenty of space to stash ice-cold drinks, snacks, and maybe even a cell phone (if I can find a signal out here), a kayak is basically a recliner on water, right? I think so.
It could probably use a little more cushion in the seat department, though.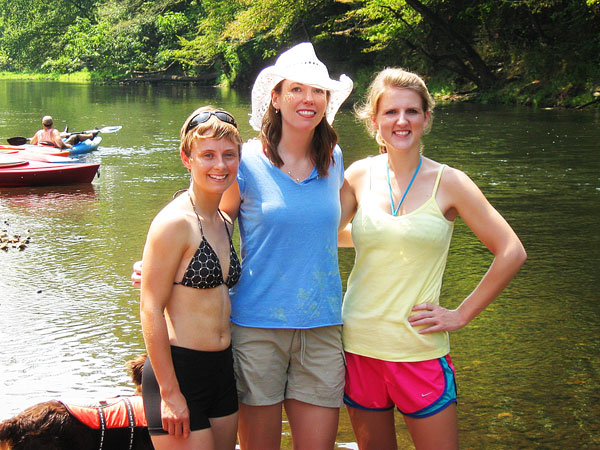 We met up with some sweet friends for the day. When you're floating down an 8-mile stretch of a river in the Middle of Nowhere, Alabama, it's important to have girlfriends you can talk beauty products with. They lent me a hairbrush after this pic. True friends.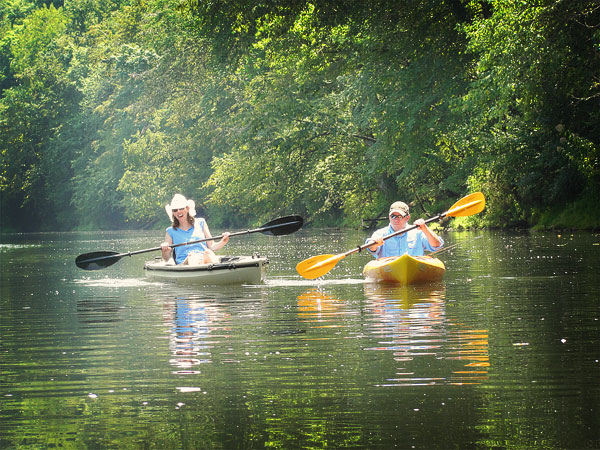 Goodness gracious, the Elk River was gorgeous.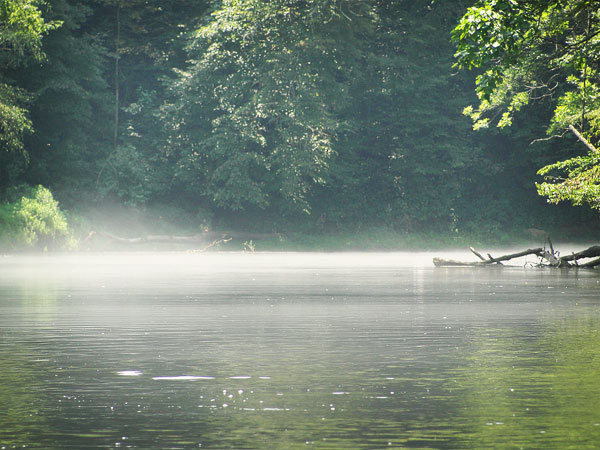 The water was so icy cold…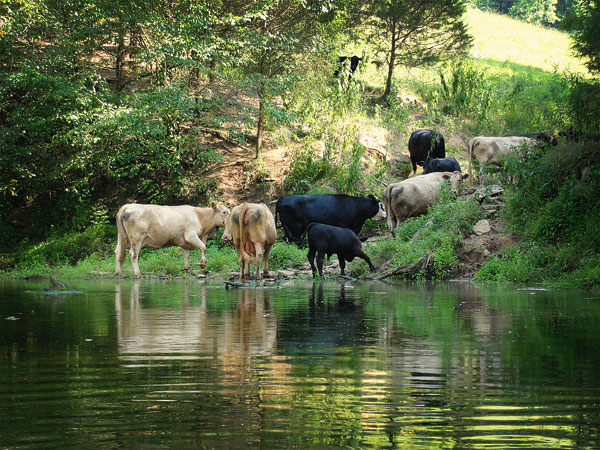 We saw cows.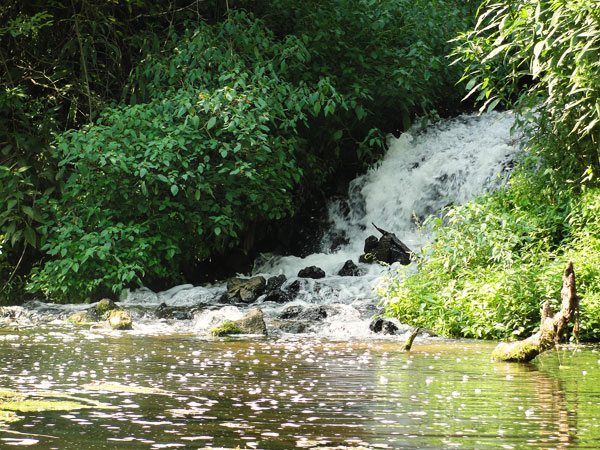 And waterfalls.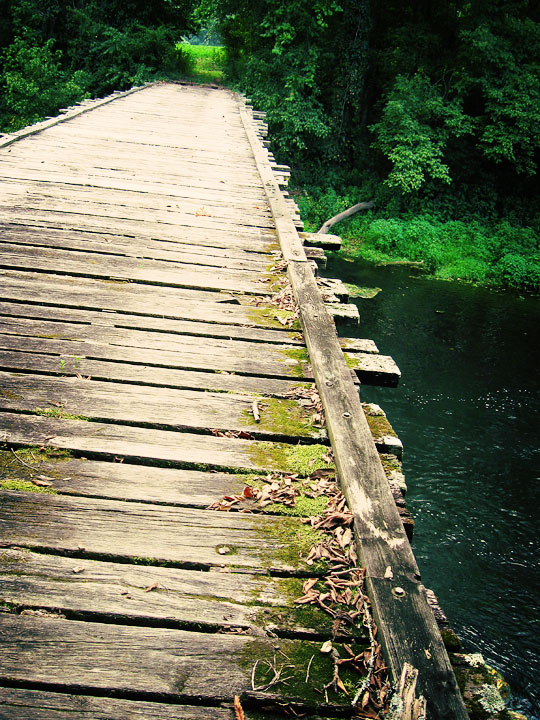 And this creaky old bridge, that we all dared each other to walk across. Until we saw a four-wheeler drive over it.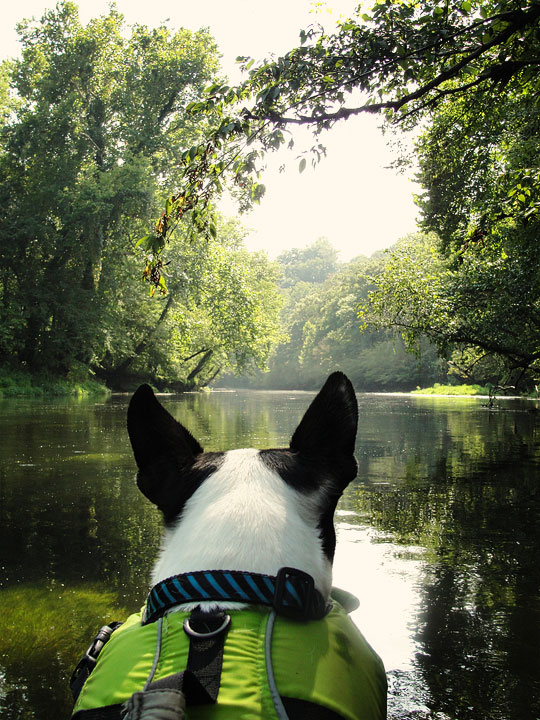 Howie, the navigator.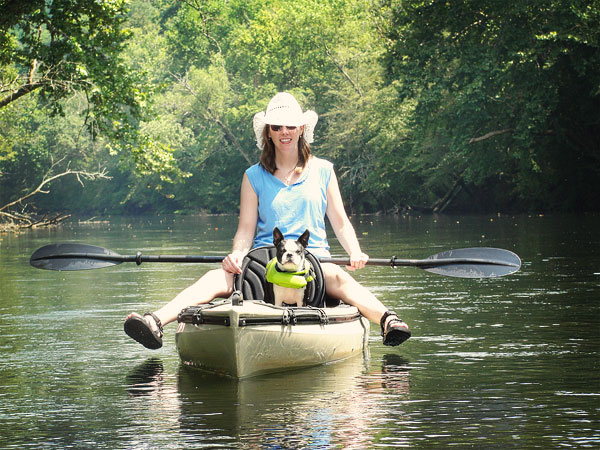 Eventually he got a little squirmy in my, shall we say, less than spacious kayak. He needed more room for his little chunky sausage legs.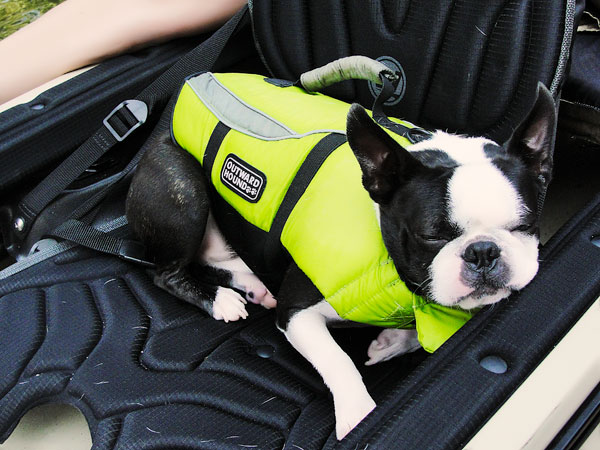 Howie! He completely and totally kicked Stephanie out of her kayak.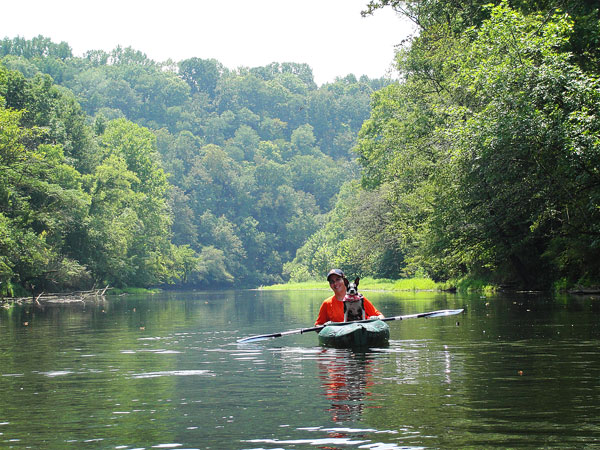 Here come my babes.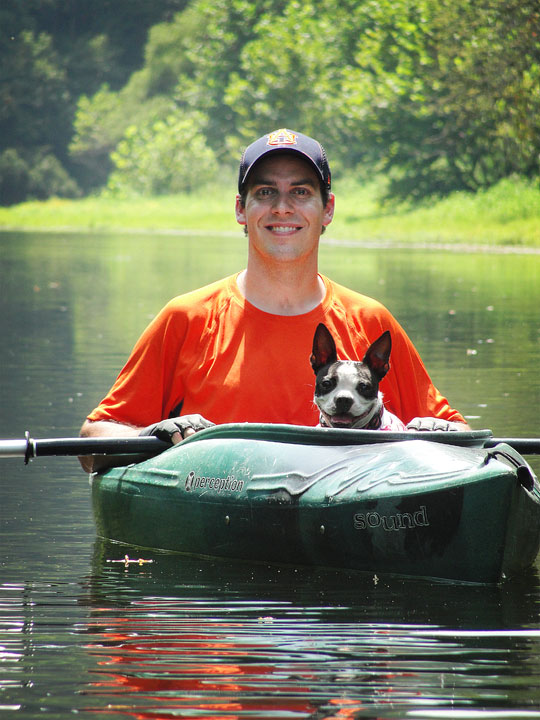 Kevin once introduced himself as "Kevin, from kevinandamanda.com."
Then he added "Amanda's husband."
You know. To clarify.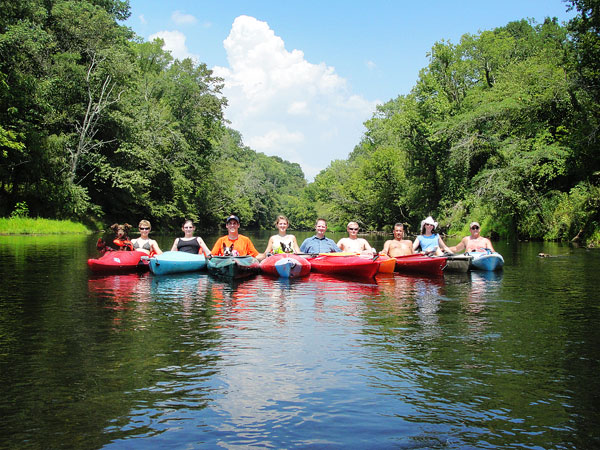 We used the self-timer for this pic.
Just kidding! ;)
See you next week!! :)