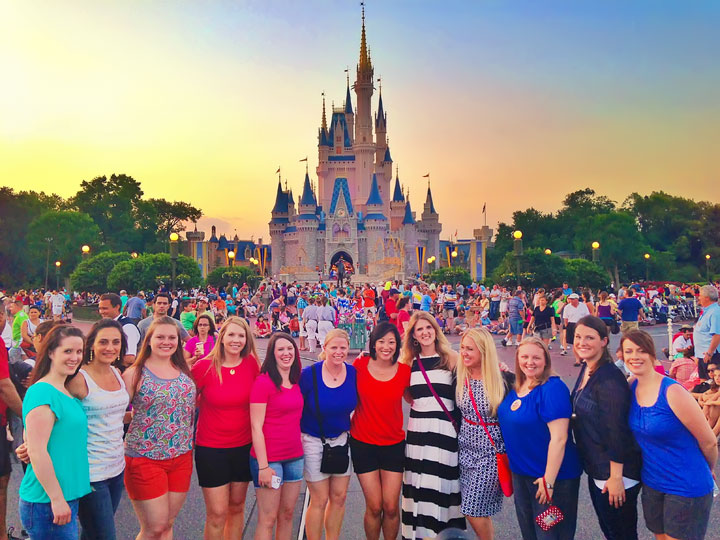 Left to right: Rachel, Gina, Megan, Meagan, Carla, Erin, Julie, Me, Jenny, Katrina, Tina and Sommer.
Last weekend was such a wonderful whirlwind of friends, blogging, food, and fun at the Walt Disney World resort in Orlando Florida. I had not been to Disney since 5th grade, so it was so fun experiencing the magic all over again! I'd love to go back with Kevin sometime soon when we have more time to ride rides. :) This weekend I was there attending the Food Blog Forum blogging conference with these sweet girls pictured above — plus oh, about 100 more, lol! :) I always say this, but if you have ever considered going to a blogging conference, jump right in and go! They are filled with fun everywhere you turn. :)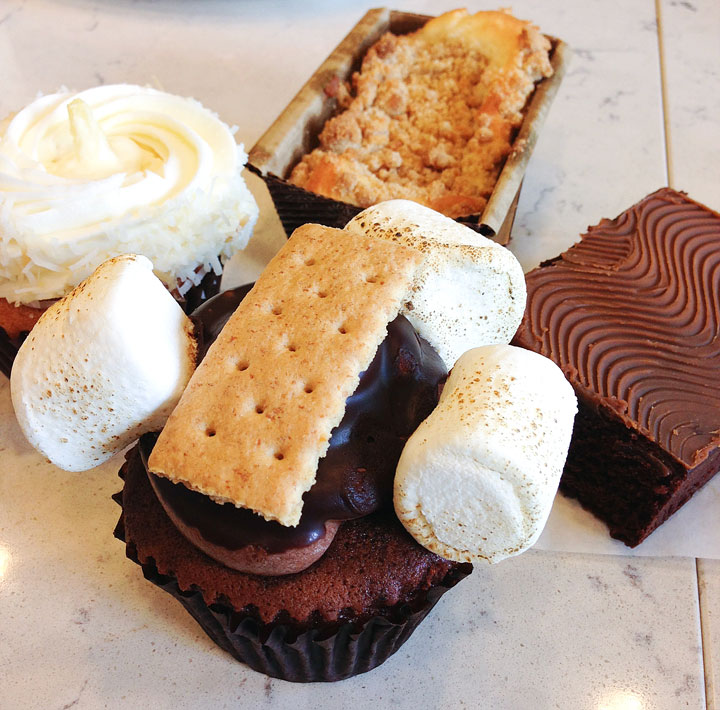 You know the first thing we had to do was check out the cupcake situation! :) I met up with Julie, Rachel, Katrina, and Erin for the first of many Disney Dessert parties. :) I loved this S'mores cupcake and the Pina Colada cupcake in the back. Although I think the other girls were totally digging the apple crumb bread in the back! :)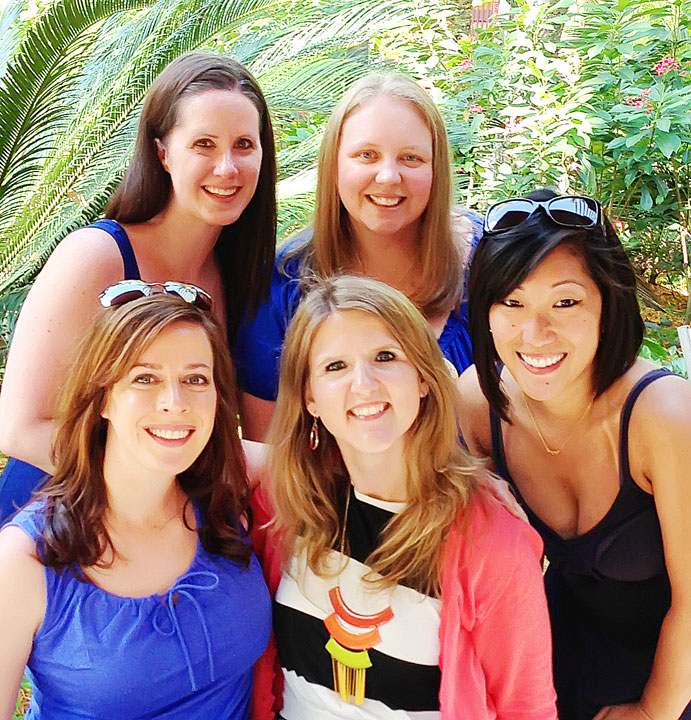 Clockwise from top left: Rachel, Katrina, Julie, me, Sommer.
Next we walked over to Disney's Polynesian Resort for pineapple Dole Whips! They have a self-serve machine right in the lobby, you know we couldn't pass that up! :)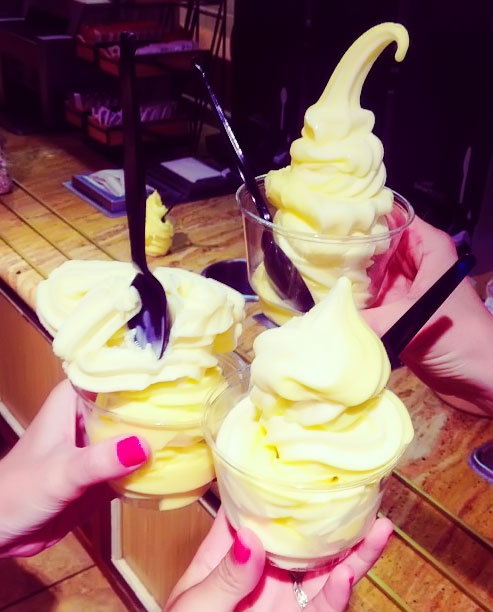 Snort! Yes, the two perfectly styled ice creams on the right belong to Sommer and Julie. Let's not talk about that one of the left, lol. Not sure who made that masterpiece. ;) Thank you Julie for documenting my ice cream serving skills, lol!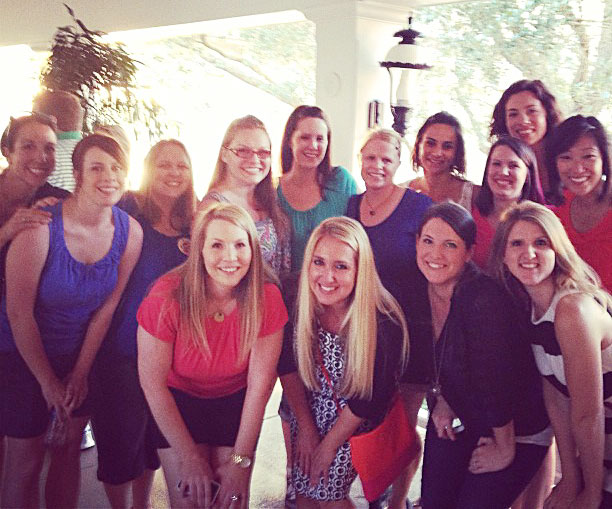 Back Row left to right: Aggie, Sommer, Katrina, Megan, Rachel, Erin, Gina, Carla, Audra, Julie
Front Row left to right: Meagan, Jenny, Tina, me
After everyone arrived we had a quick meet and greet with all the bloggers, then it was time to hit the park! :) Thank you to Audra for this fun photo! :)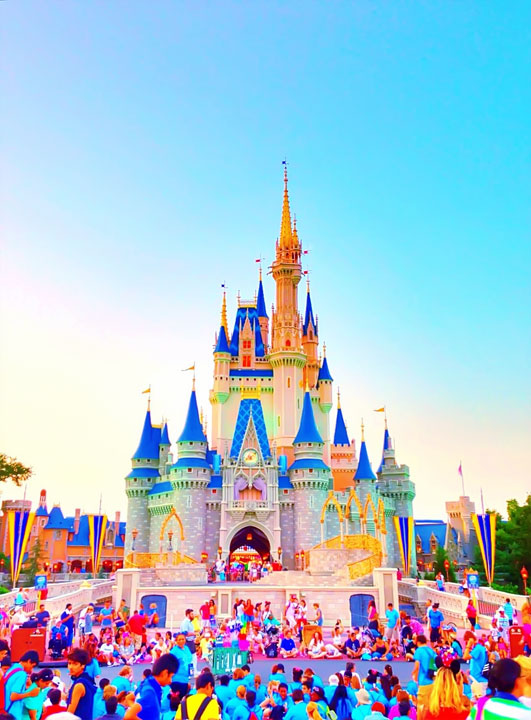 We got to the Magic Kingdom right at sunset. We rode Space Mountain! Somehow it got much scarier since I rode it in 5th grade, lol! My legs were wobbly the rest of the night. :)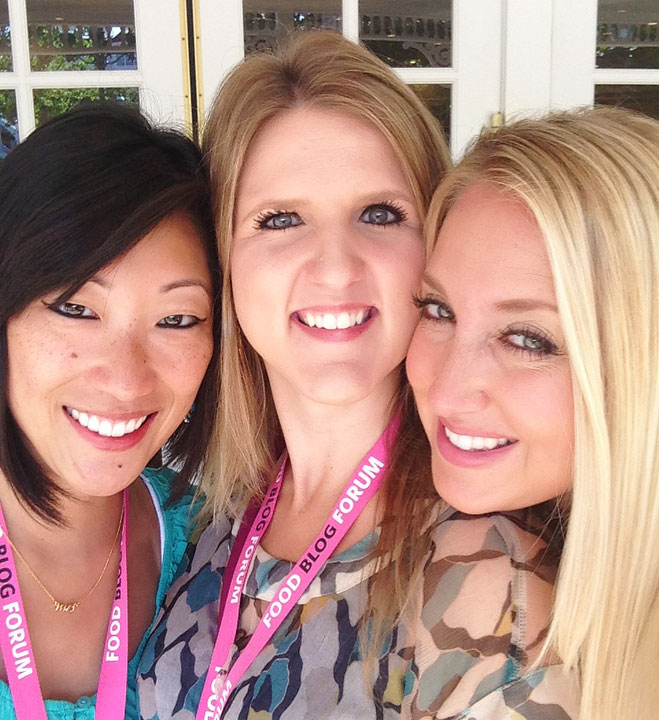 The next morning: Ready for a full day of conference fun with Julie and Jenny! :)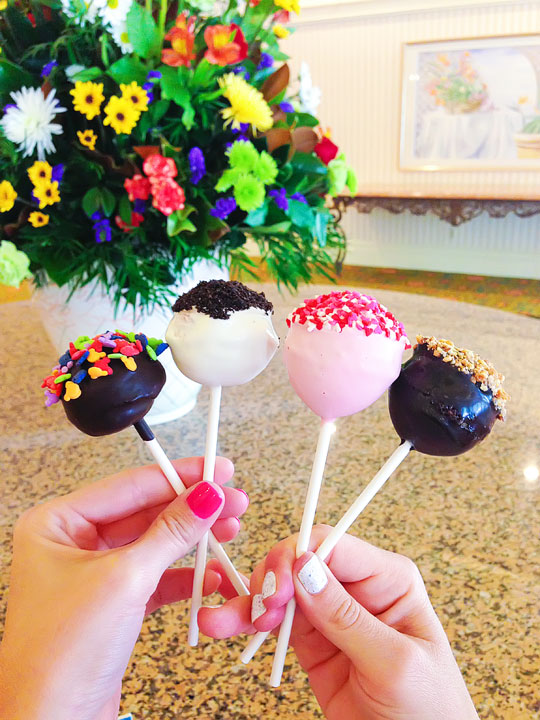 How cute are these little Disney cake pops? :)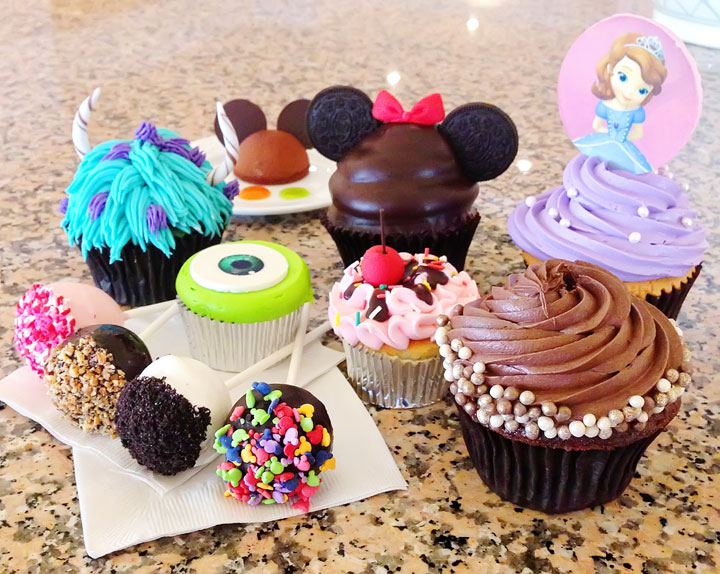 For lunch Disney showered us with delicious desserts designed just for us. Loved the Mike and Sully cupcakes!! Loved the Minnie cupcake as well. That is such a fun, easy idea!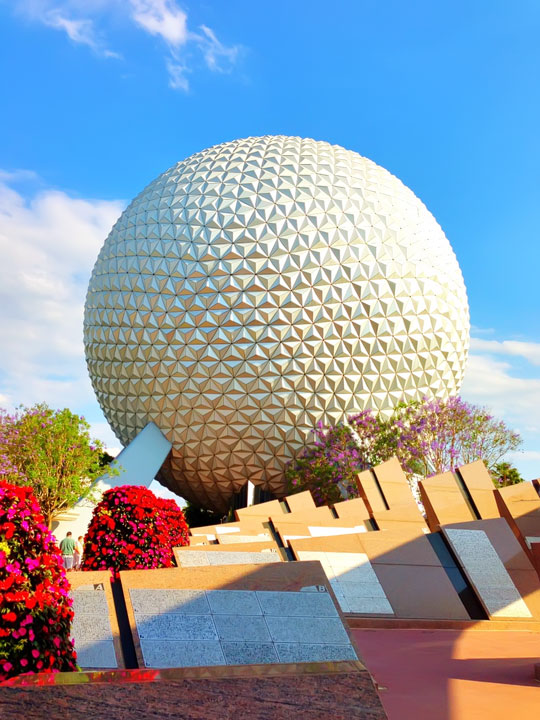 That night for dinner Jenny and I headed to Epcot. I have always wanted to taste-test my way through the World Showcase! :)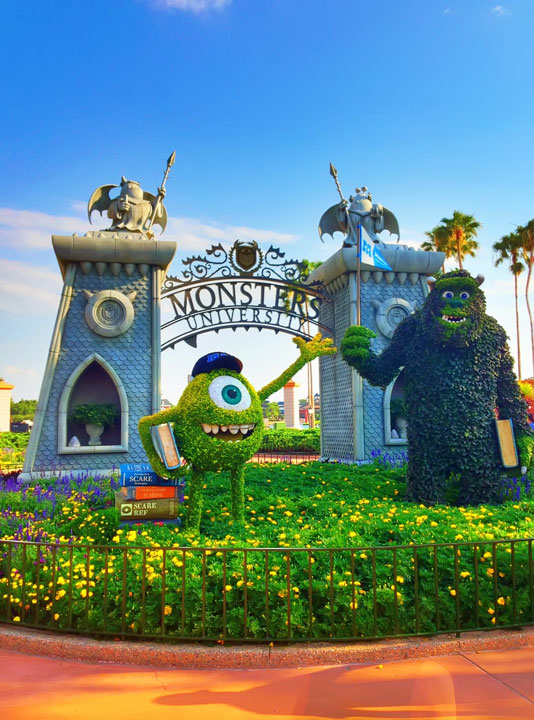 Passed by the Monsters U topiary! Can't wait for this movie to come out. :)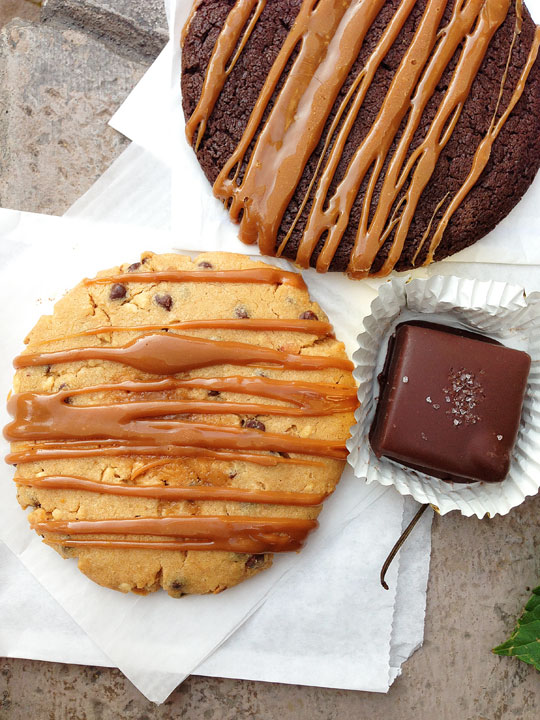 Our first stop was Germany! The line was out the door for the Werther's Caramel Kitchen, so we knew we had to get in it. :) We got a Peanut Butter Chocolate Chip caramel cookie, a double fudge caramel cookie, and a dark chocolate sea salt caramel. You may not know this about me, but dark chocolate sea salt caramels are one of my favorite treats ever. I would love a box of these for Valentine's Day. ;) I always have to try one whenever I see one at a new place! :) These treats totally reminded me of Erin and our Berlin Bakery Tour. :)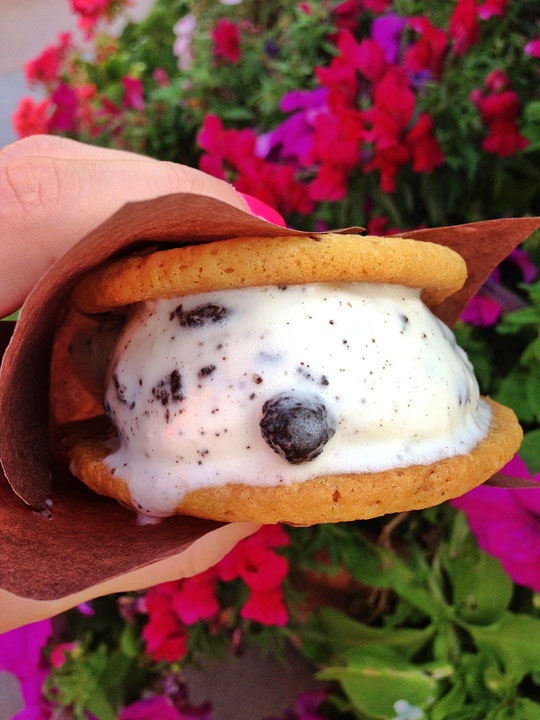 Next stop, Italy!! :) There was a cute gelato cart selling these Chocolate Chip Cookie gelato sandwiches with Cookies 'n Cream gelato. So yummy!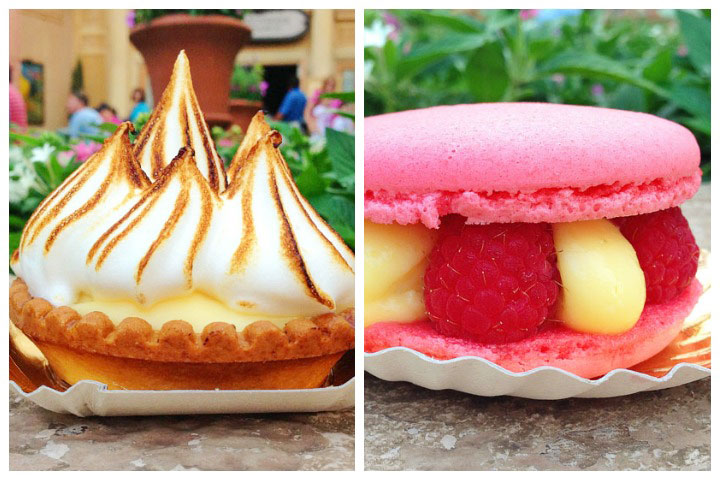 The French Bakery was another favorite! I don't know what it is, but I am totally digging lemon and lime treats right now. Loved this lemon meringue tart. The raspberry lime macaron was my favorite! Totally wish I had another one of these right now!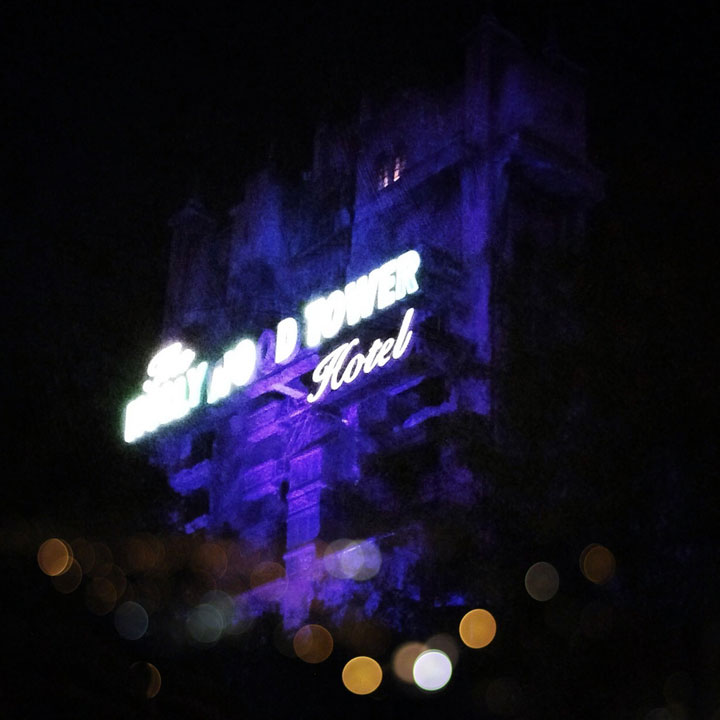 Okay, you guys. We did it. :) I have always wanted to ride the Tower of Terror!! I wanted to go back when I was in 5th grade, but we didn't get the chance. I've been dying to go ever since!!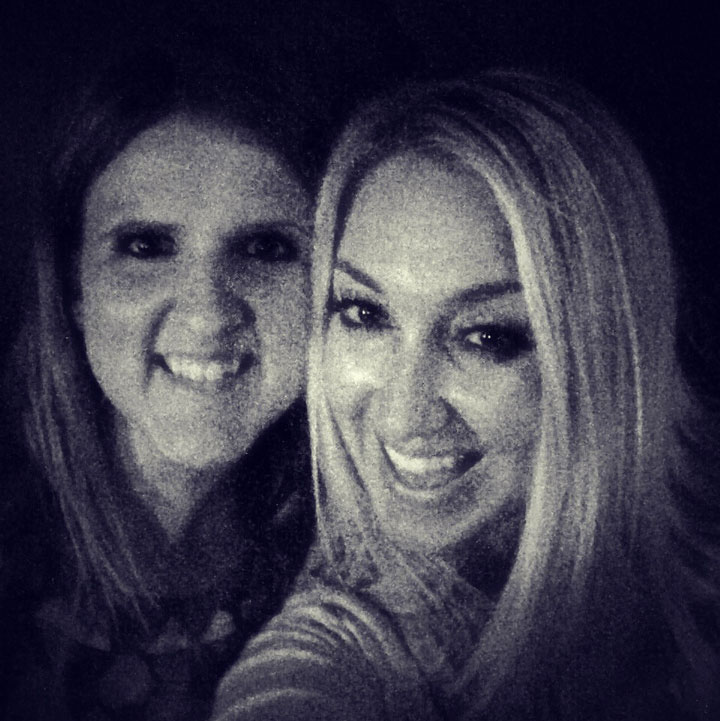 On our last night at Disney we made our way to Hollywood Studios and I talked Jenny into going with me. We took this shot right before taking off on the ride. Can you see the terror in my eyes right now, lol??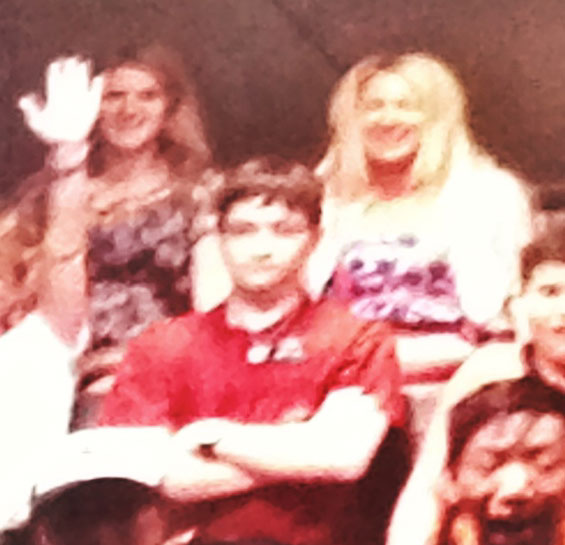 I was absolutely cracking up at the photo they took during the ride!! Wish I had bought this one now, lol!! I love, love, loved it, I wanted to turn right back around and ride it again, lol!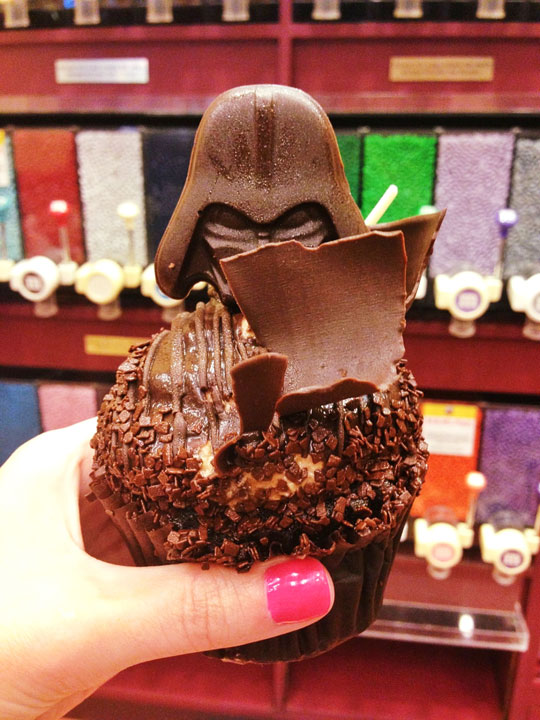 It was Star Wars weekend at Disney, so while we were in Hollywood Studios we had to find the famous Darth Vader cupcake. It's a DARK chocolate (get it? dark?) cupcake with peanut butter frosting. This was hands down my favorite of all the Disney cupcakes!! So soft, rich, and chocolaty. And peanut buttery. :) I brought this guy home to Kevin since he loves Star Wars, peanut butter, and chocolate. :)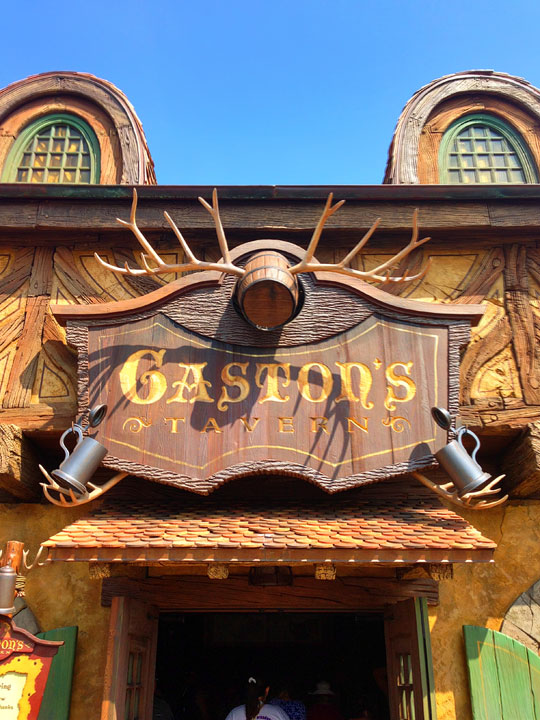 On our last morning at Disney, we headed back to the Magic Kingdom to find the infamous big-as-your-head cinnamon bun from Gaston's Tavern. When I saw Belle's castle high and off in the distance, and Gaston's Tavern with the fountain out front where Belle sits and reads her book, I felt just like I was in the little French village from Beauty and the Beast. The magic of Disney!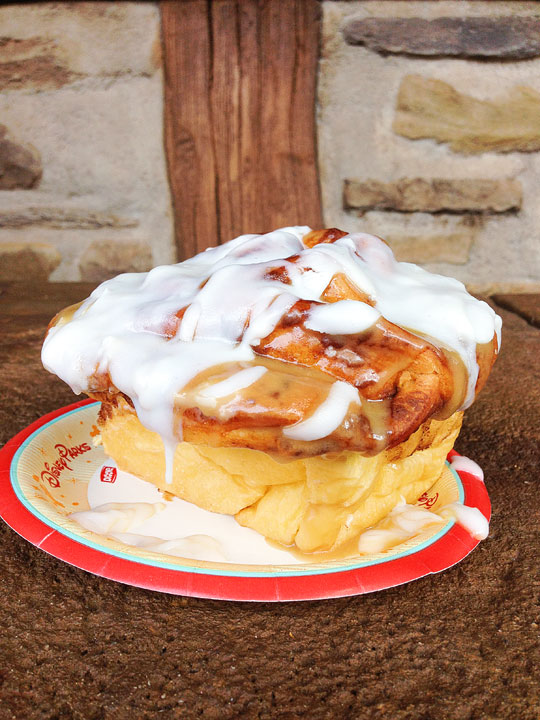 This fun cinnamon bun is seriously the size of HALF a loaf of bread, lol! We really needed 5 more people to help us eat it, but I had no problem finishing my half, lol! It was surprisingly warm and gooey all the way through. Yum! Be sure to ask for extra frosting… Trust us on this. ;)
Be sure to check out these other fun recaps from our weekend at Disney and the Food Blog Forum 2013 conference :)
Jenny @ Picky Palate
Julie @ Table for Two
Karyn @ Pint Sized Baker
Rachel @ Baked by Rachel
Caroline @ Chocolate and Carrots
Audra @ The Baker Chick
Aggie @ Aggie's Kitchen
Angie @ Big Bear's Wife
Liz @ The Lemon Bowl
Meagan @ A Zesty Bite
Carla @ Carla's Confections
Katrina @ In Katrina's Kitchen
Thanks so much for looking! Have a great weekend!! xoxo