Athens, Greece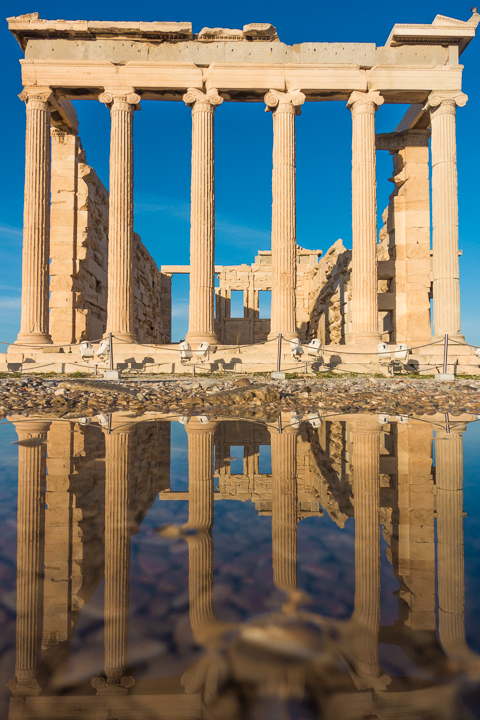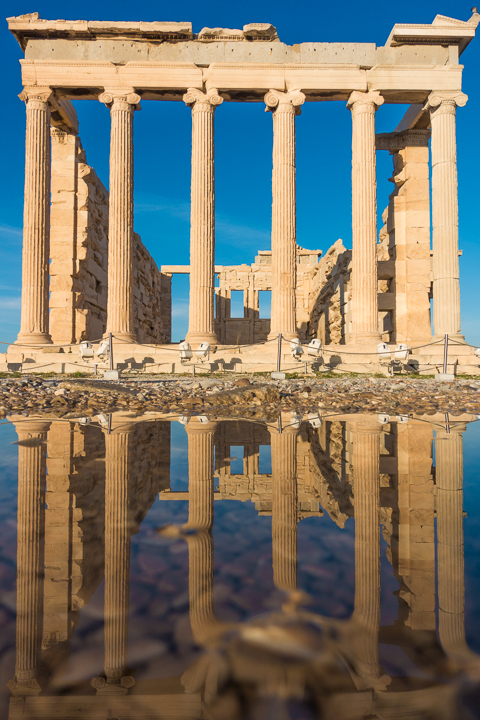 After a devastatingly gorgeous week in Santorini, we flew back to Athens for 2 days before heading off on an unforgettable week-long road trip across Greece. This week I'll be sharing our ultimate 1-Week in Greece Itinerary, and it starts in Athens! We spent 2 full days in Athens, but you could see all the highlights in one day.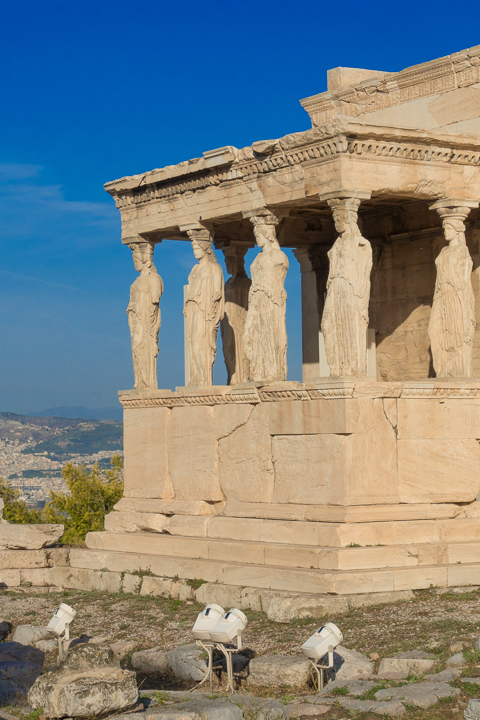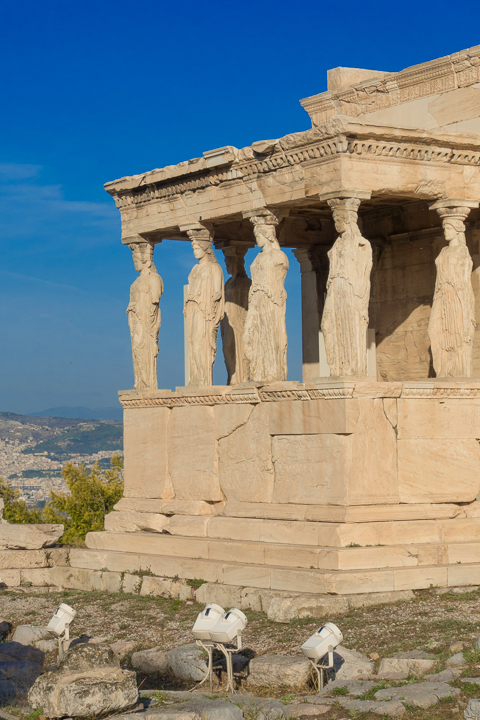 You can get to all the main sites on your own, but since we had a limited amount of time and wanted to see everything in one day, we booked a tour. I did a LOT of research (and sent dozens of emails back and forth) before finally deciding on a tour company in Athens (more on that in the next post) and I'll let you reap the benefits of my research — we chose the Athens Full Day Tour with Hellenic Private Tours.
We had an absolutely amazing experience and I'd 100% do it again in a heartbeat. I cannot recommend them enough!
Here's what all we saw on our tour…
---
Acropolis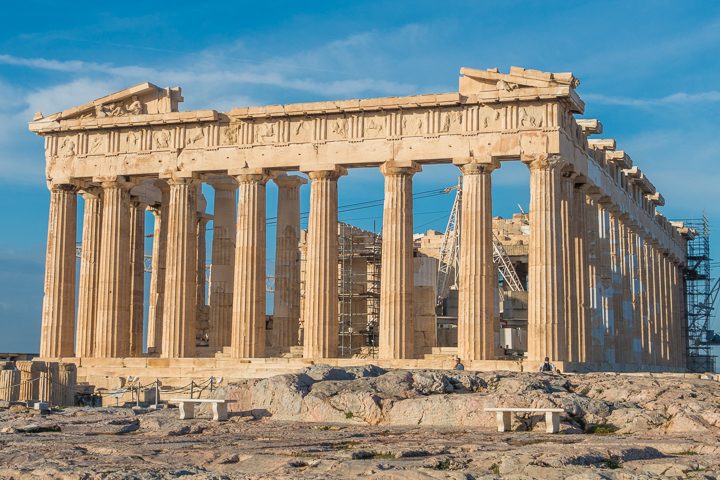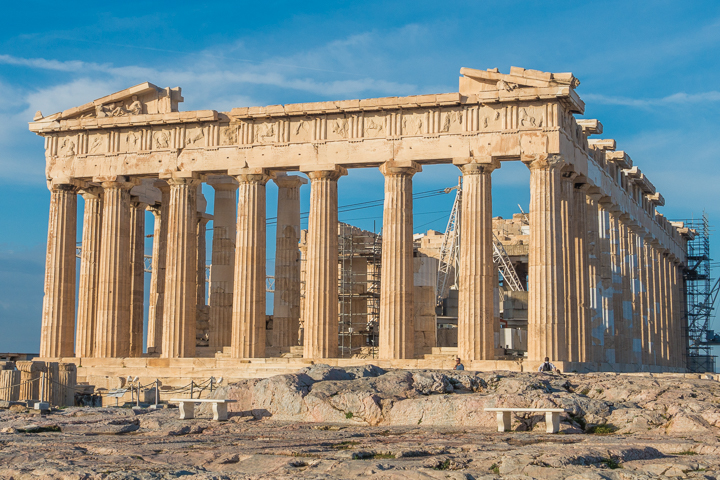 Above is the famed Parthenon, which is on the acropolis of Athens.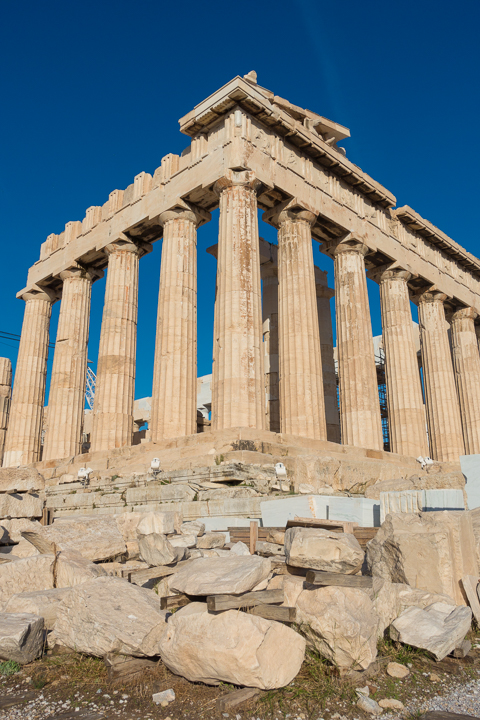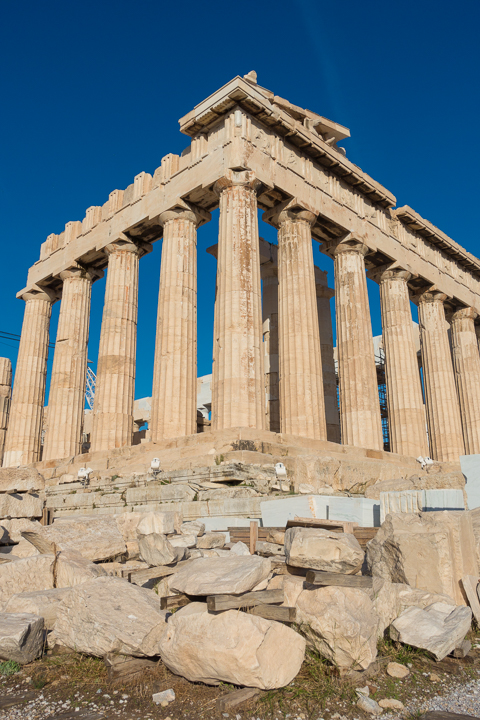 Our driver explained to us that the Parthenon is the building, and the acropolis is the hill that it's on. You can see a better picture of the acropolis later in the post.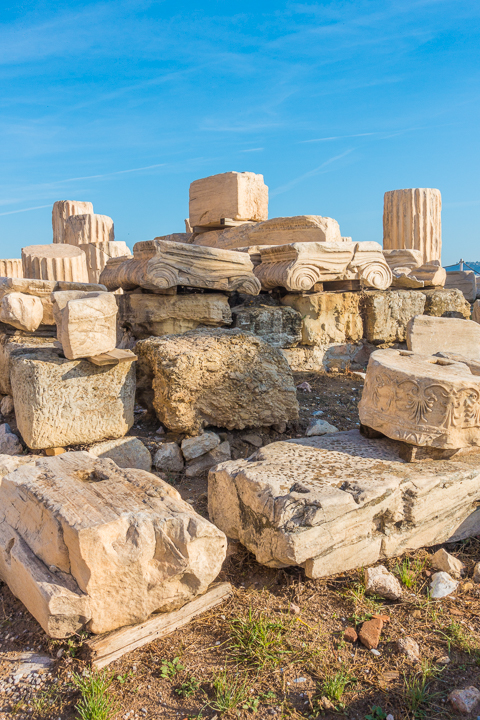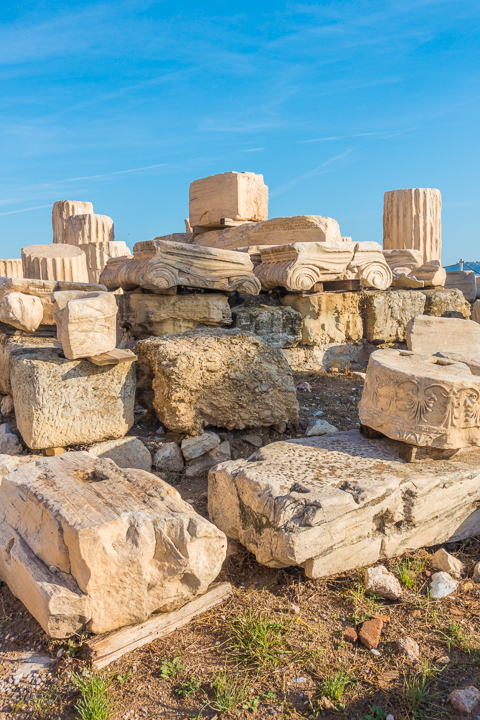 We spent about 2 hours here just taking in the incredible ancient architecture.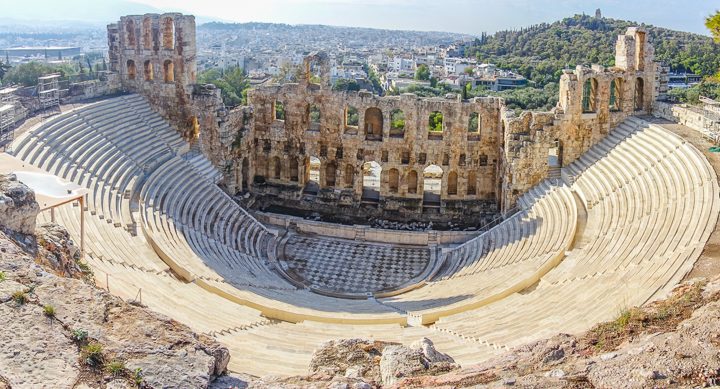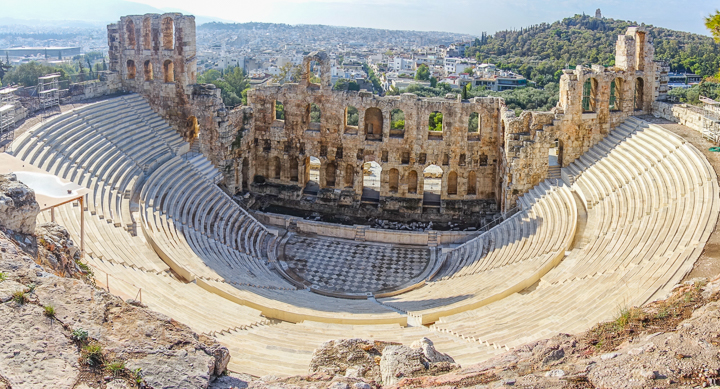 Amazed by the Theatre of Dionysus.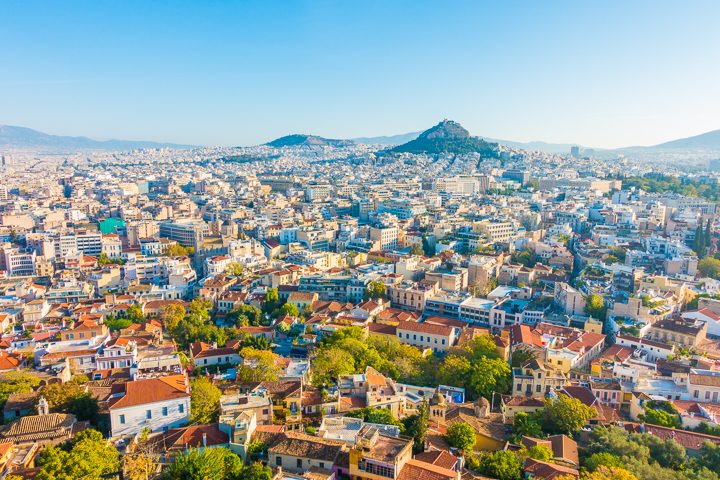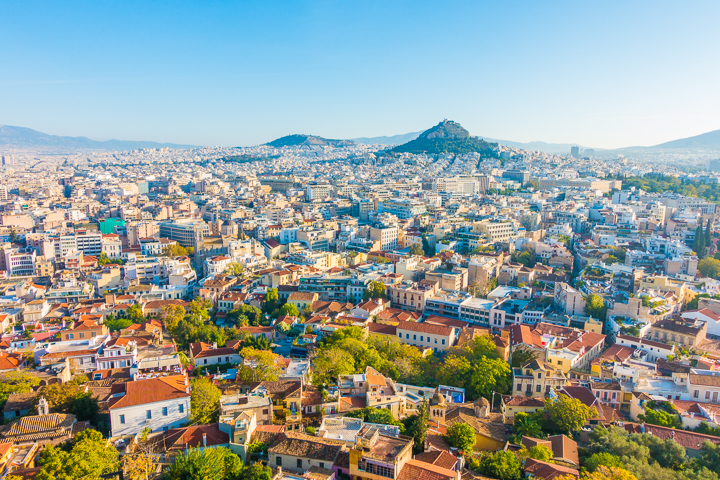 The acropolis has the most incredible views of Athens!!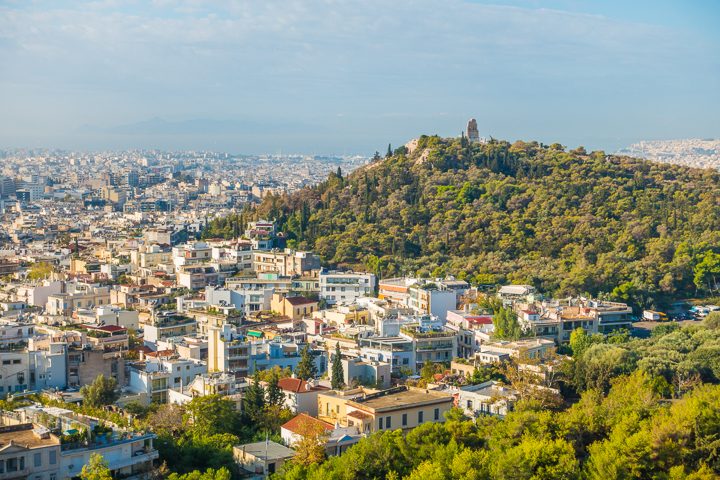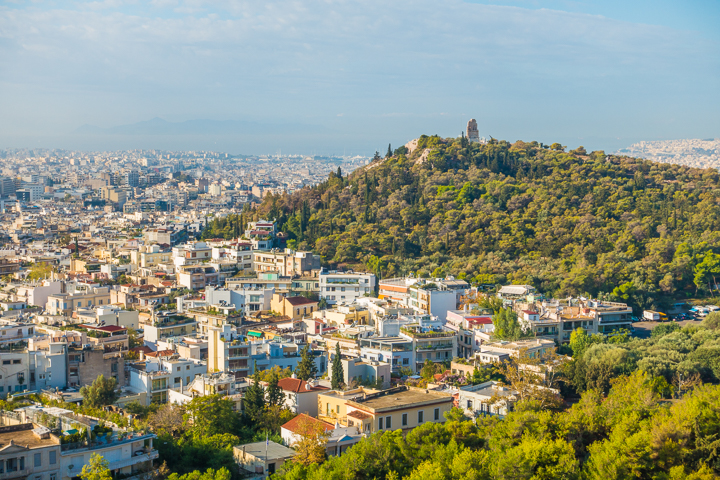 Could not stop taking pictures up here.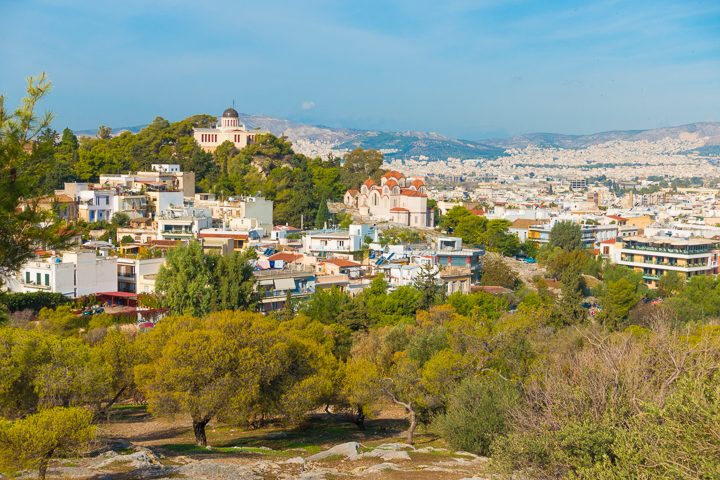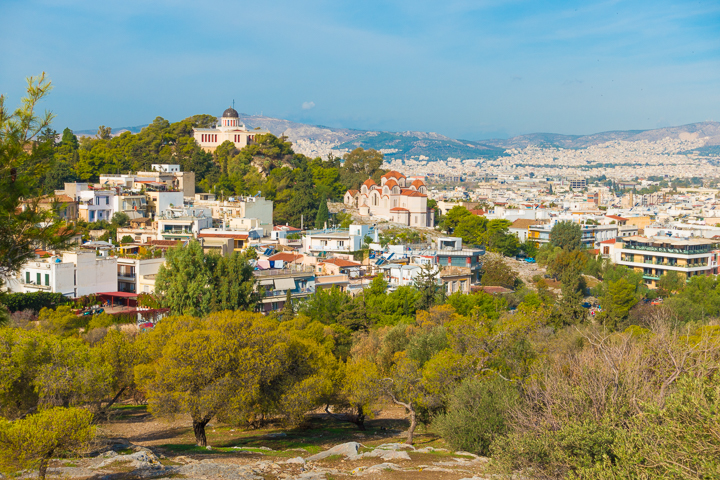 Areopagus Hill (Mars Hill) — Right as you exit the gate to the acropolis, but before you walk down the hill to where the cars are, you'll see a rock/hill to the right with a staircase you can go up for another great view.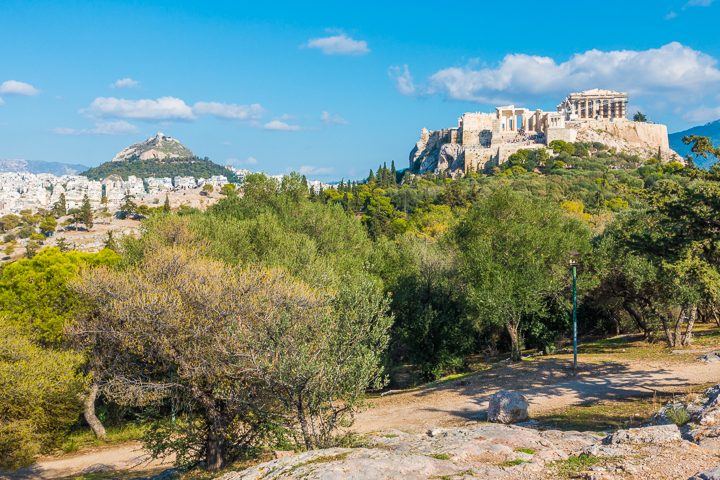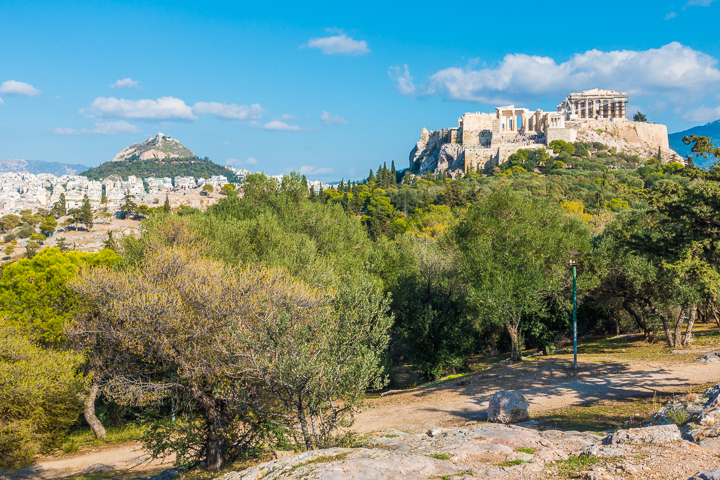 I also loved the view from the Pnyx Hill in Athens.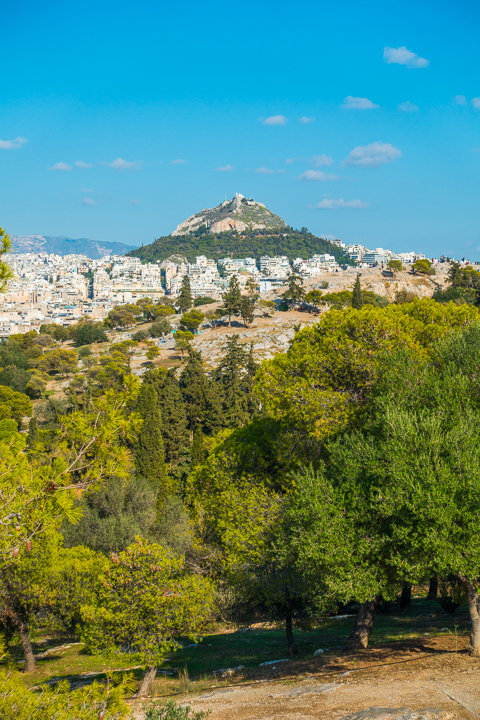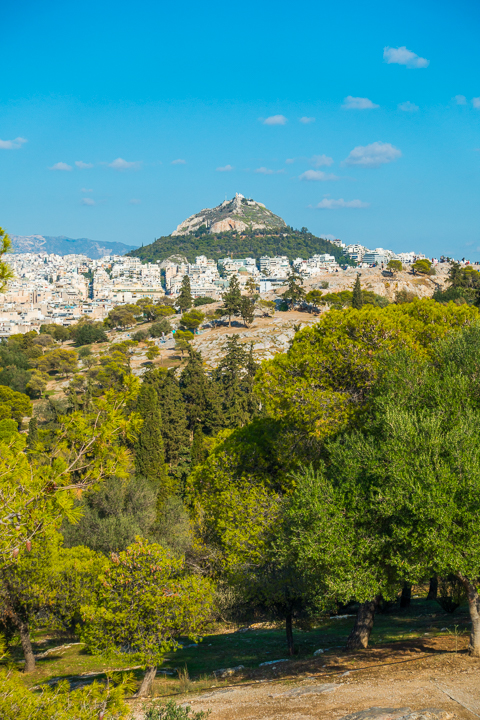 From Pnyx Hill you have a great view of Mount Lycabettus…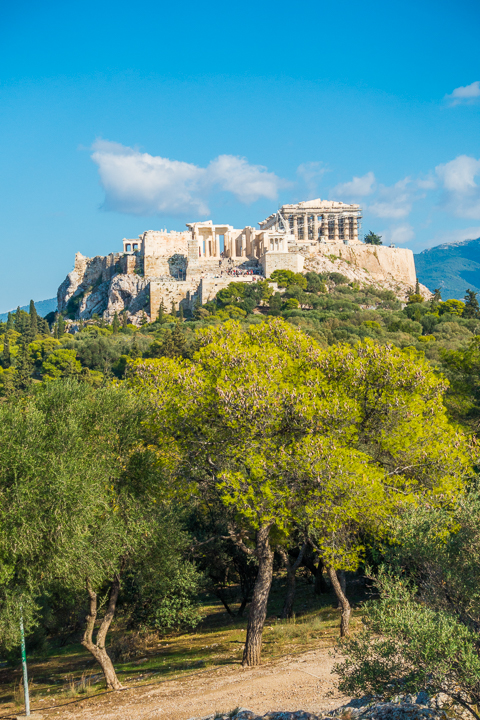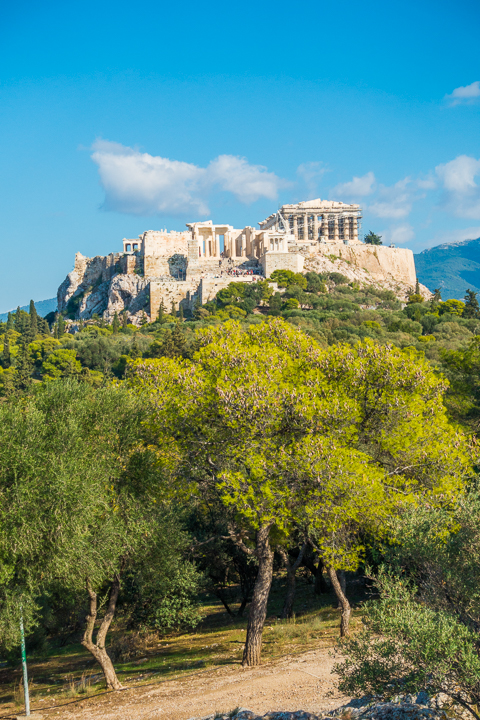 And the Parthenon as well.
---
Temple of Hephaestus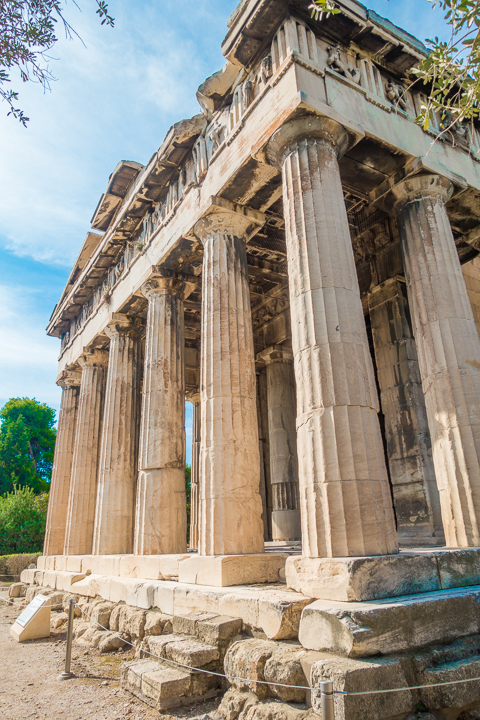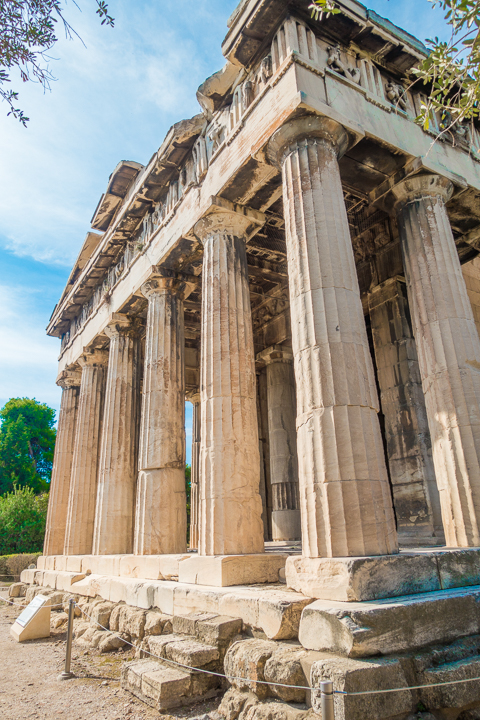 After the acropolis we explored the Ancient Agora of Athens, Hadrian's Library, and the Temple of Hephaestus.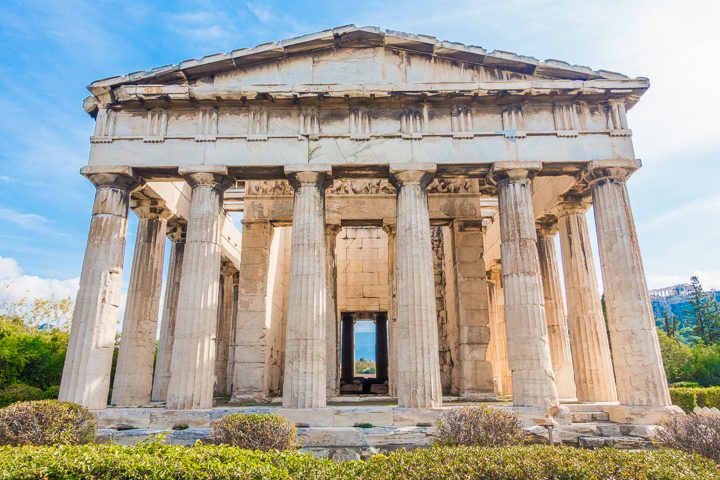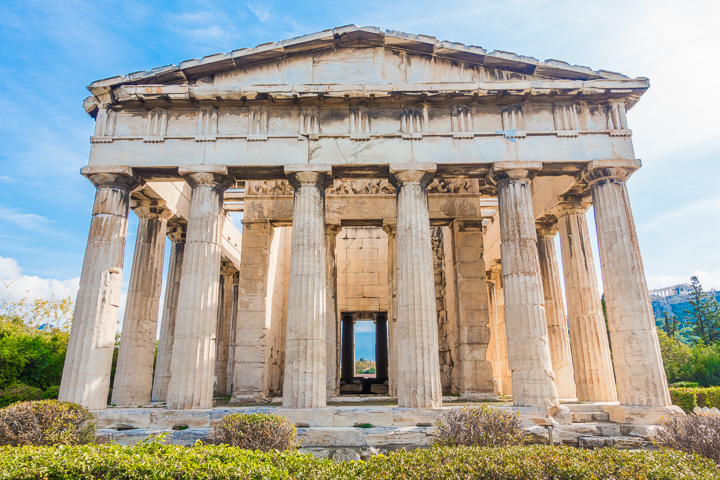 Absolutely incredible how well-preserved this 2,431 year-old temple is!!
---
Temple of Zeus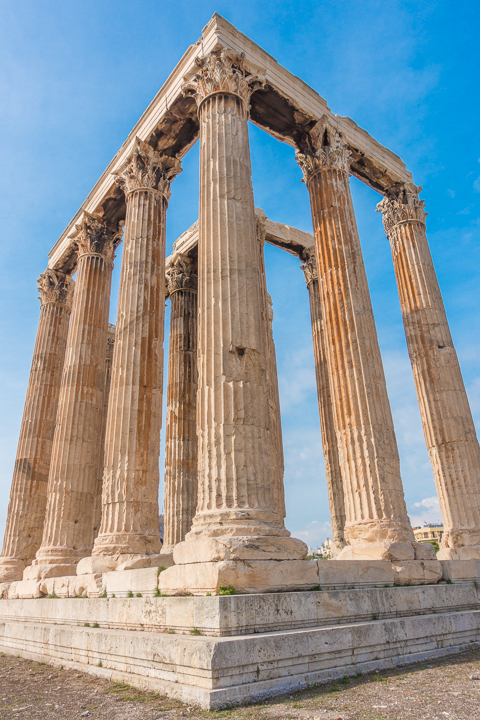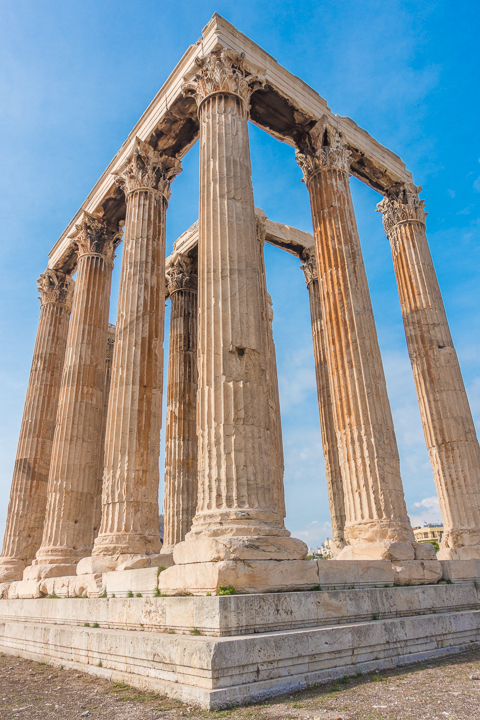 The Temple of Olympian Zeus is dedicated to Zeus, king of the Olympian gods.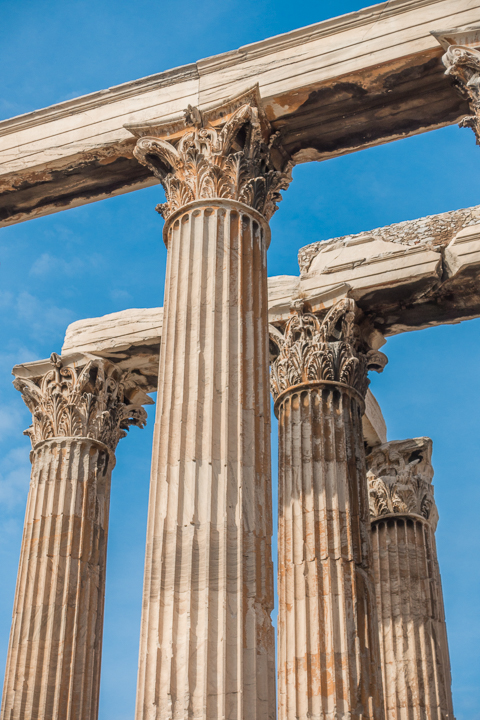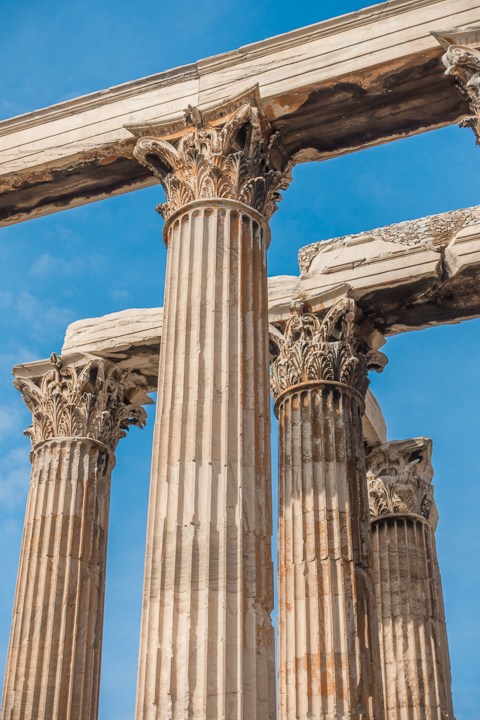 Awed by the intricate detailing on these columns.
---
Changing of the Guards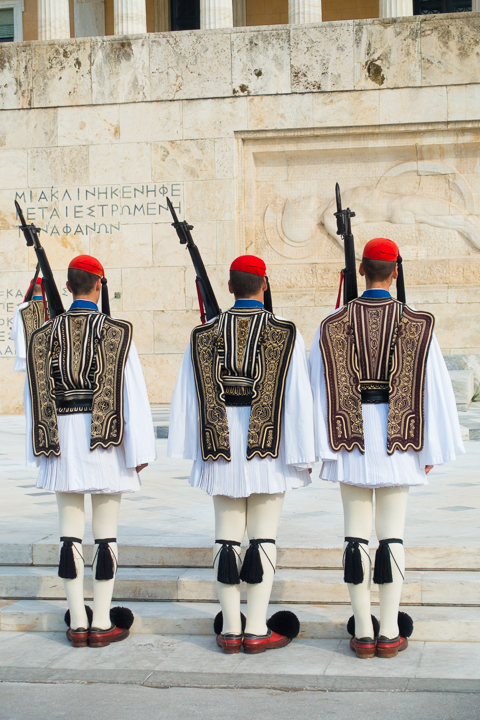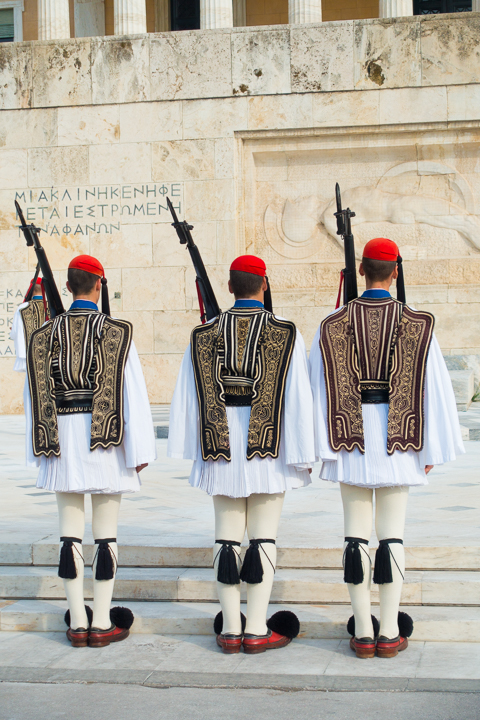 If you go on a Sunday, there is a ceremonial changing of the guards outside the Greek Parliament building. Fun!
---
Monastiraki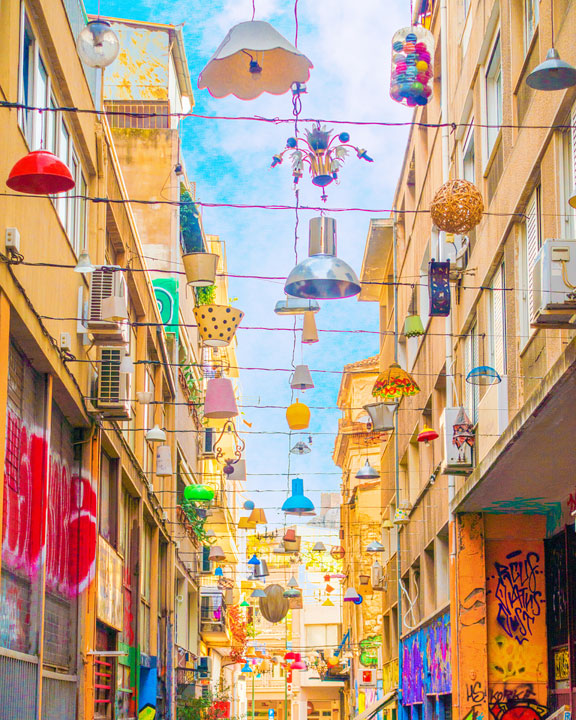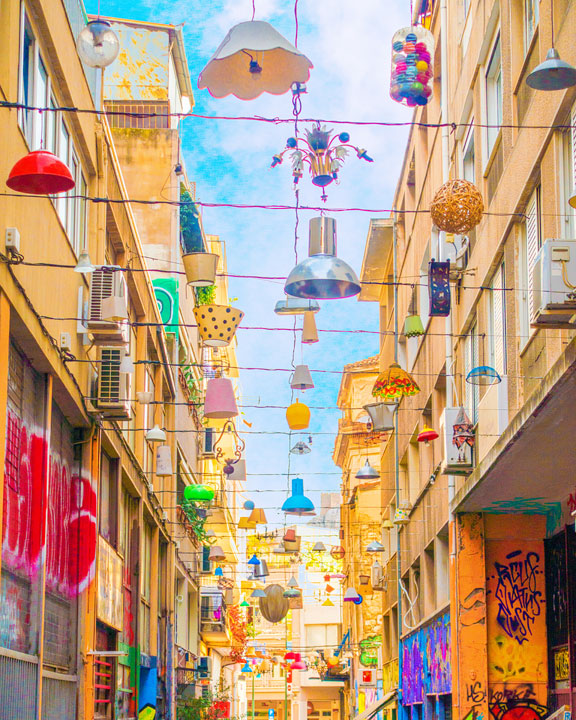 Our English-speaking driver/guide from Hellenic Private Tours took us to all the major sites and told us all about the historic monuments we were about to visit, entertaining us with ancient history and interesting facts. His English was excellent and he was very easy to understand.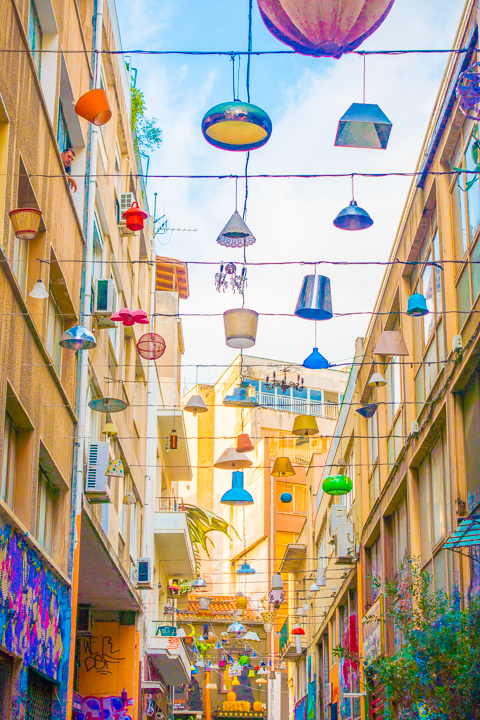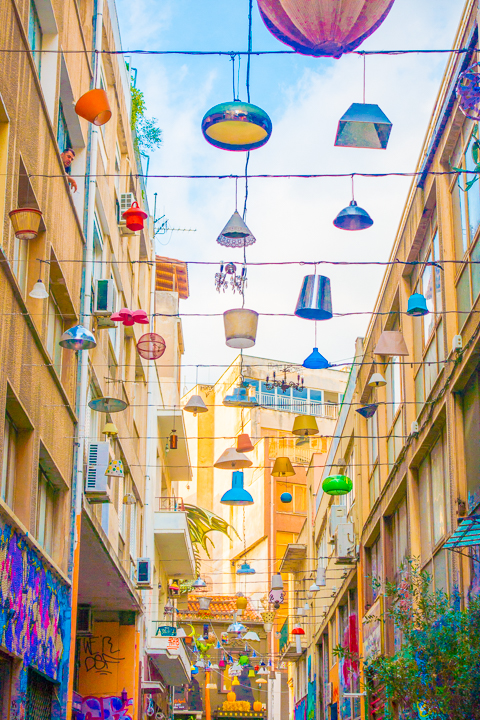 Our guide was extremely knowledgable and went out of his way to make sure we were comfortable, supplied with water bottles, and saw everything we wanted to see. I had saved a few pictures from Pinterest of places in Athens that I definitely wanted to see, but had no idea where they were. I showed them to our guide and he immediately knew exactly where every single picture was taken and took us there. So impressed!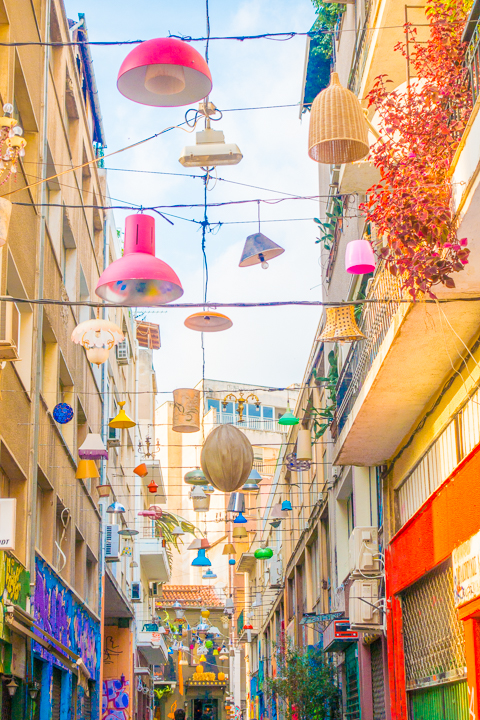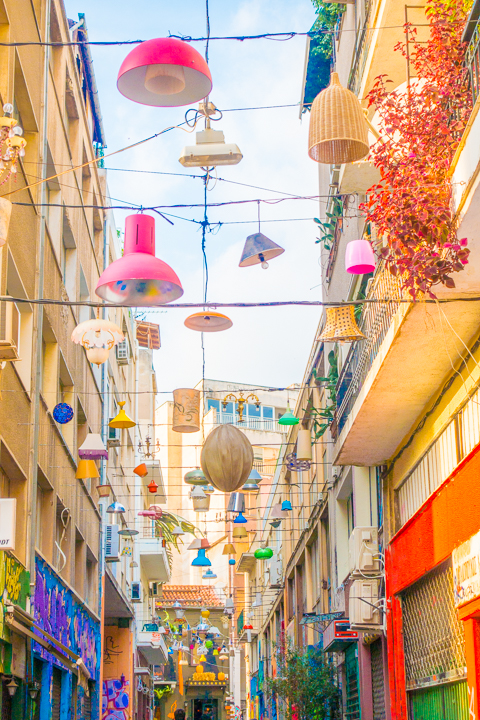 This street was one of the places I definitely wanted to see. He knew exactly where it was! This is Pittaki street near Little Kook tea house.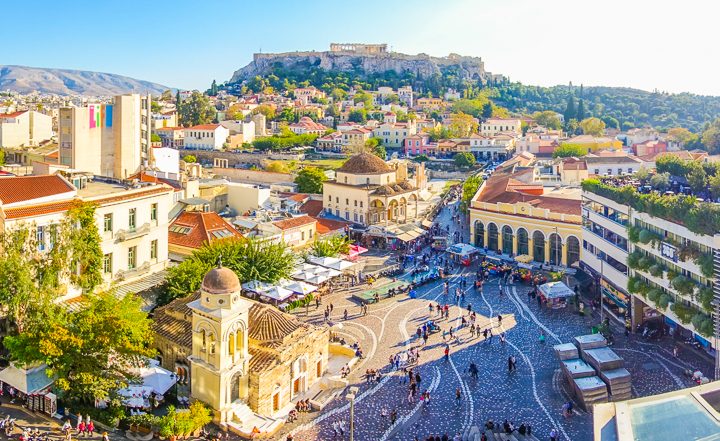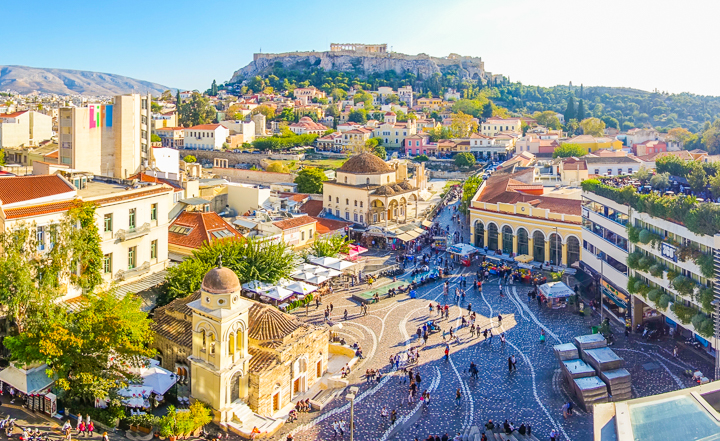 Next I showed him a picture with this view, and again, he immediately knew where it was.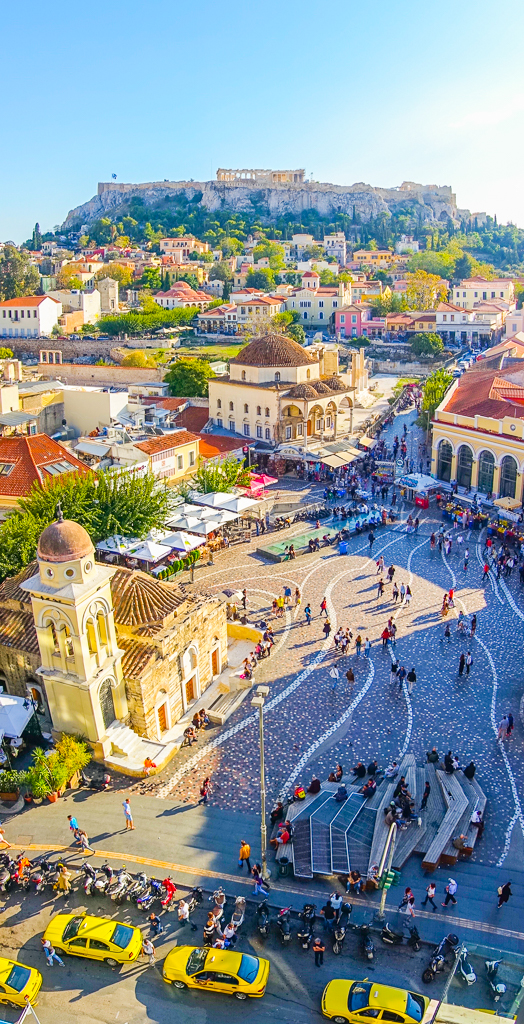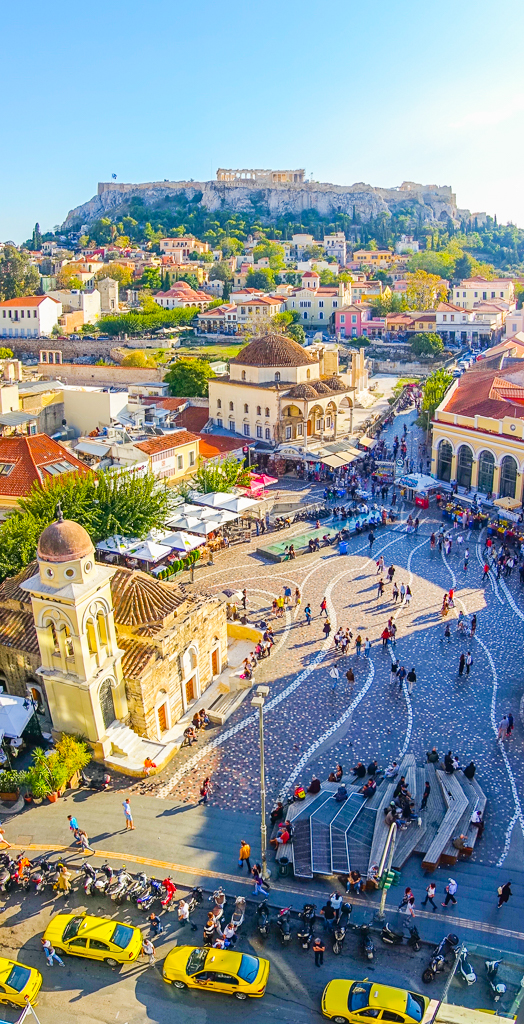 This is the view from the A for Athens cocktail bar, and that is the acropolis in the background!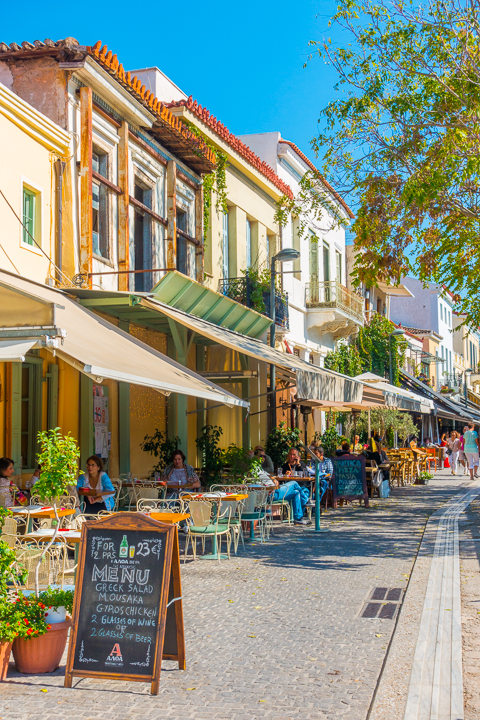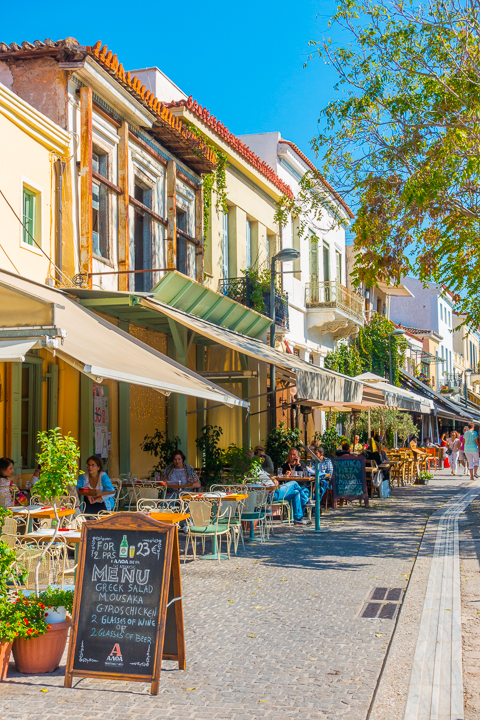 If you have some free time, definitely explore the Monastiraki neighborhood.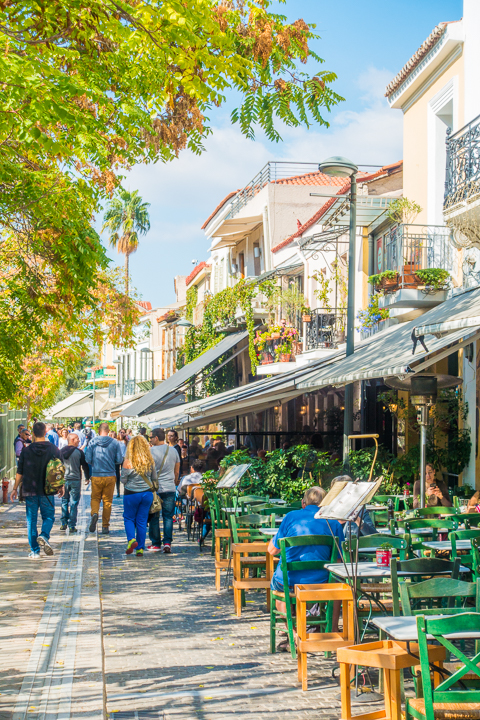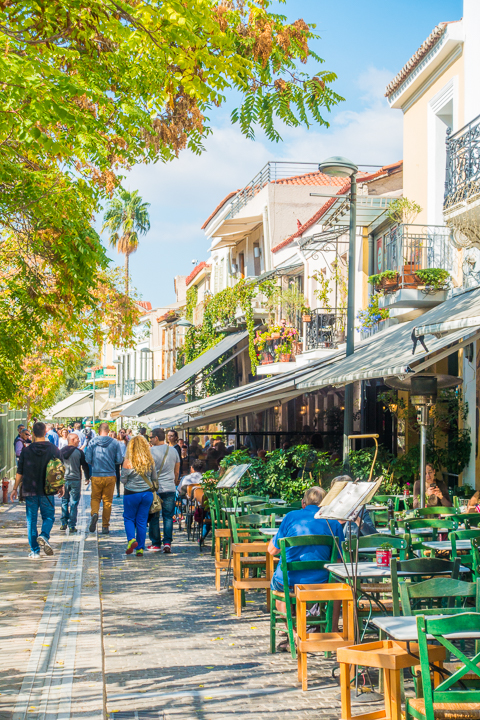 Such a cute area.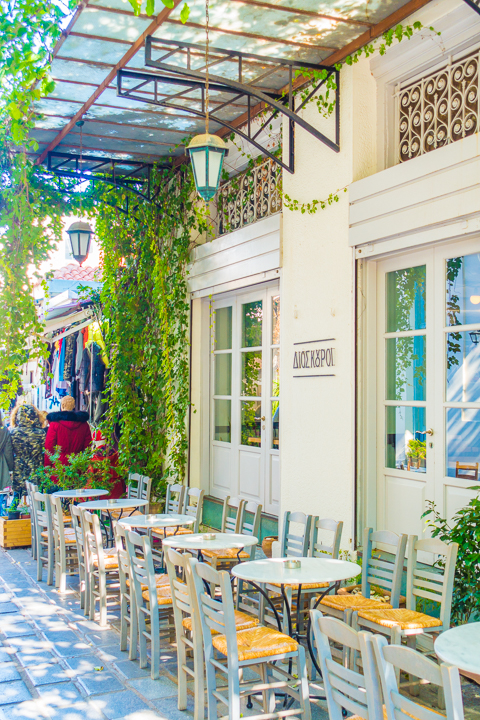 Adrianou street has lots of fun shops and cafes.
---
Plaka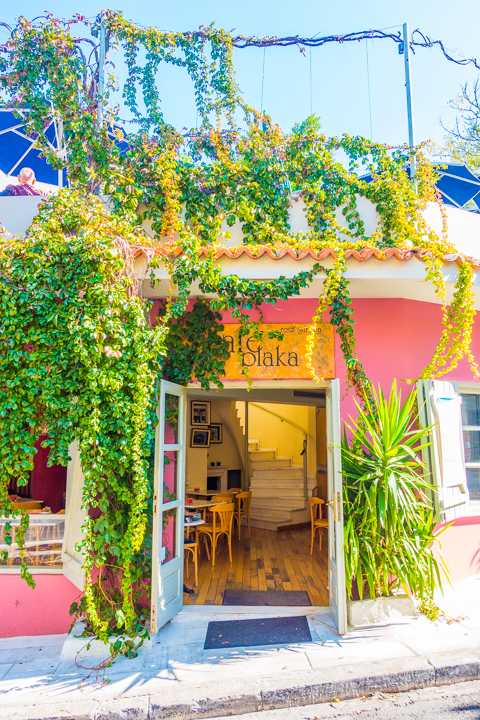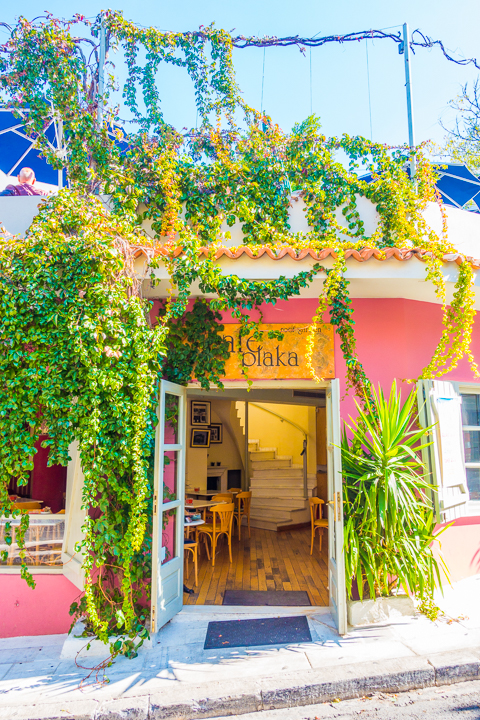 Another fun area to explore is Plaka.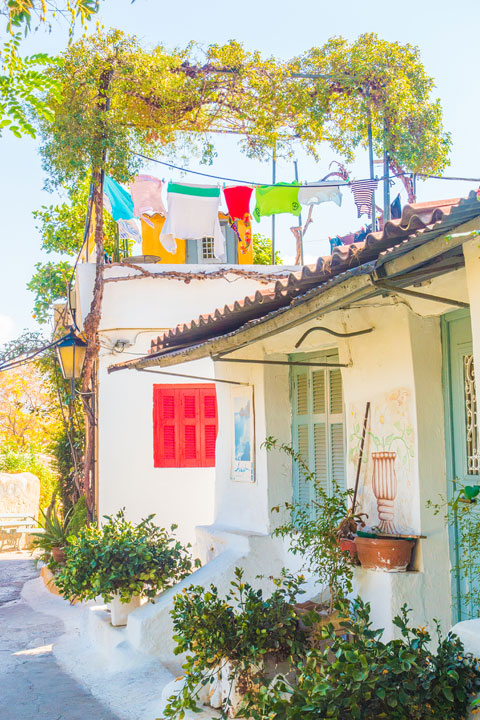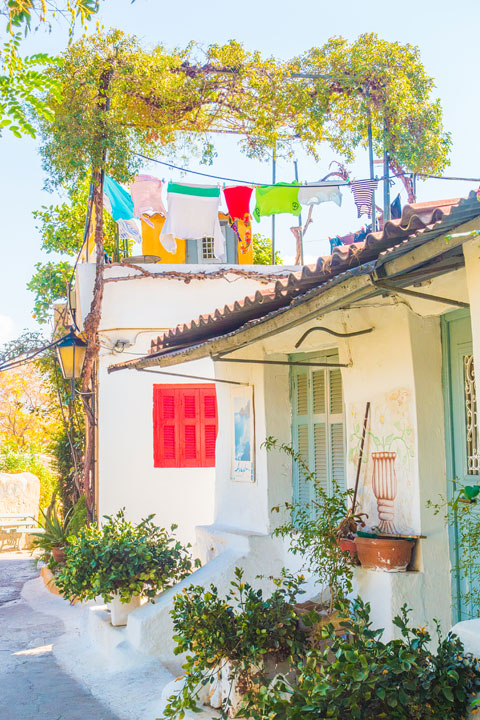 Plaka is the historic neighborhood in Athens.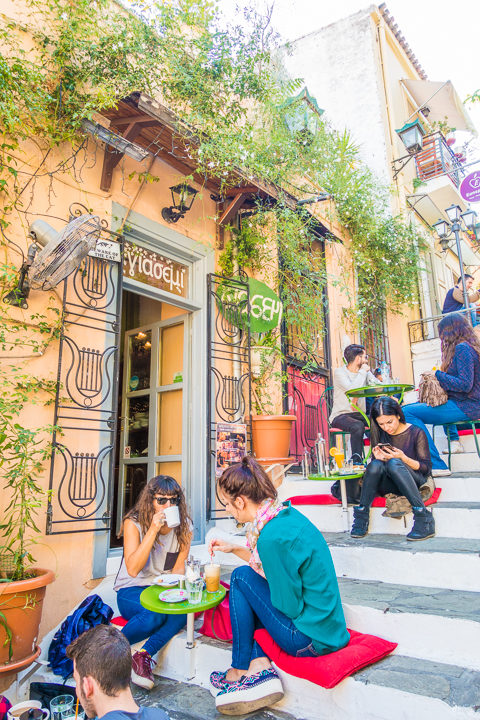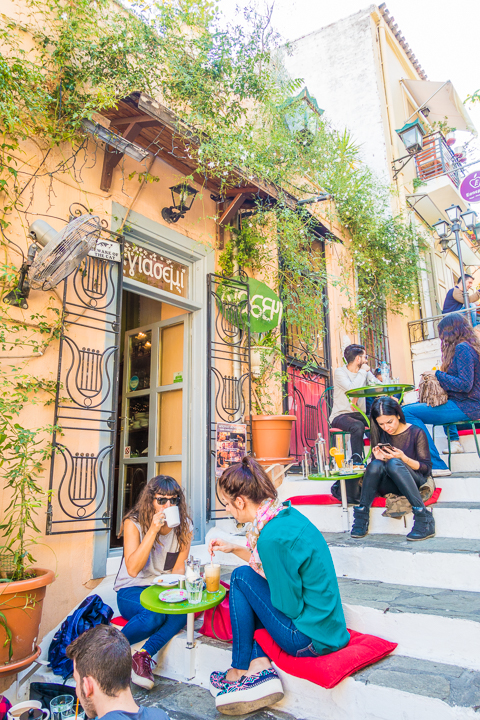 Definitely find the Plaka steps! Dozens of cafes literally line these famous steps with small tables outside for sitting on the steps and sipping coffee or grabbing a pastry. A must see!!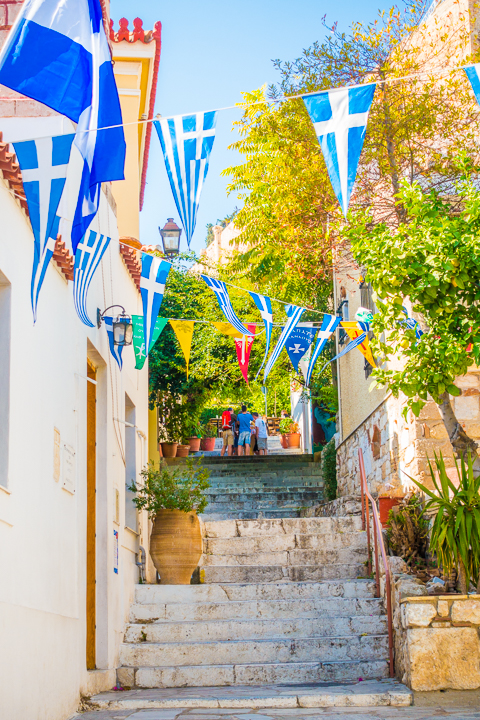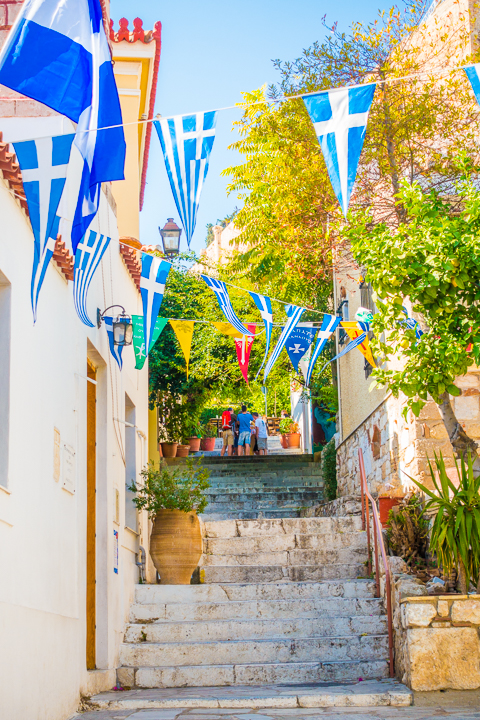 Such a cute neighborhood.
---
Where to Eat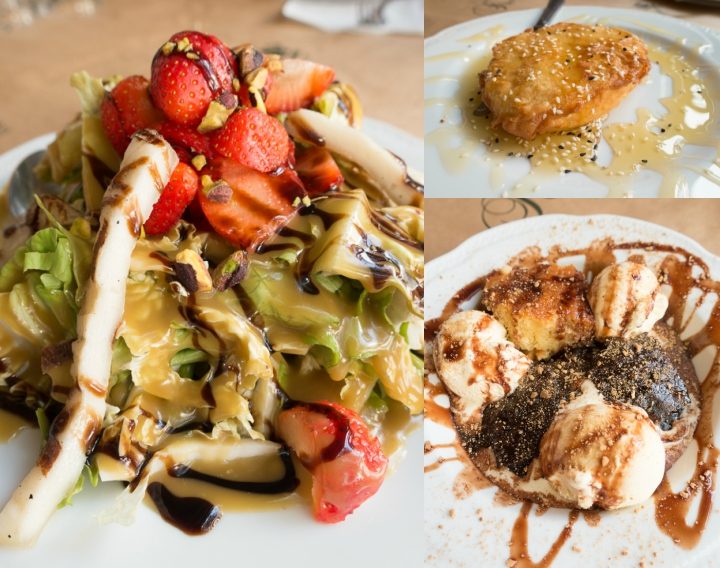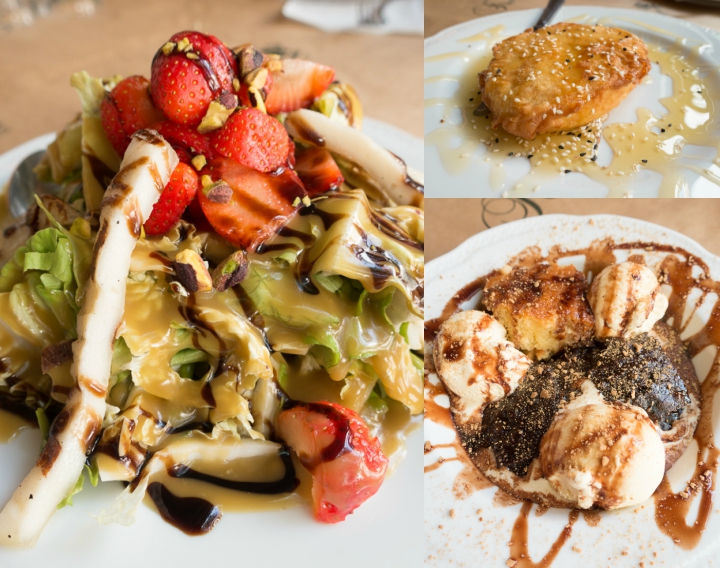 We had one of the most amazing, memorable meals of our entire two weeks in Greece in Athens at Kappari. Our guide recommended it — we would have never, EVER found it on our own. Authentic Greek cuisine, friendly hospitality, and off the beaten path. Trust me, if you only have one meal in Athens, make it at Kappari!!
Address: Dorieon 36, ????????? 118 52, Greece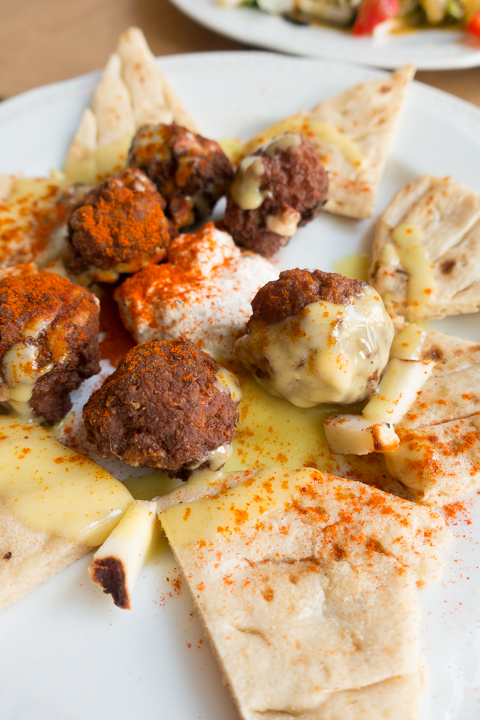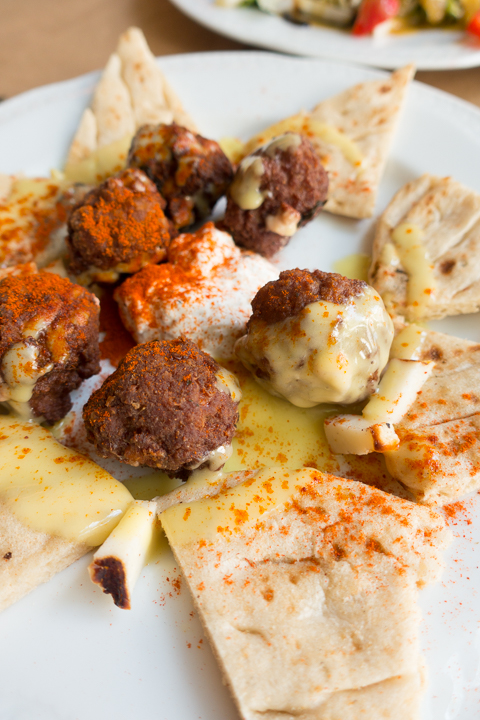 Everything on the menu looked SO good — we just got a bunch of appetizers to share so we could try everything! Loved everything we had here. The best part?? The complimentary dessert!! :)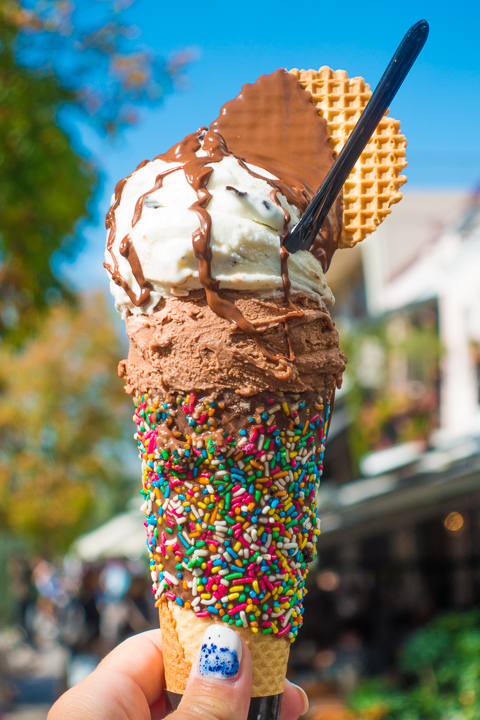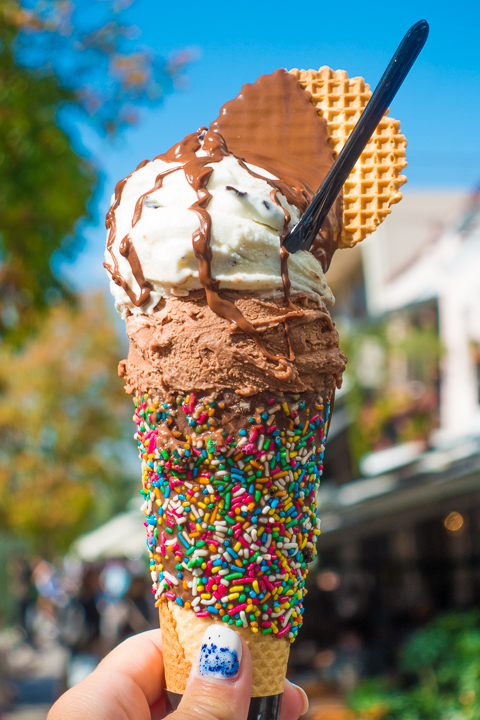 How fun is this ice cream?? Found this at DaVinci Artisan Gelato.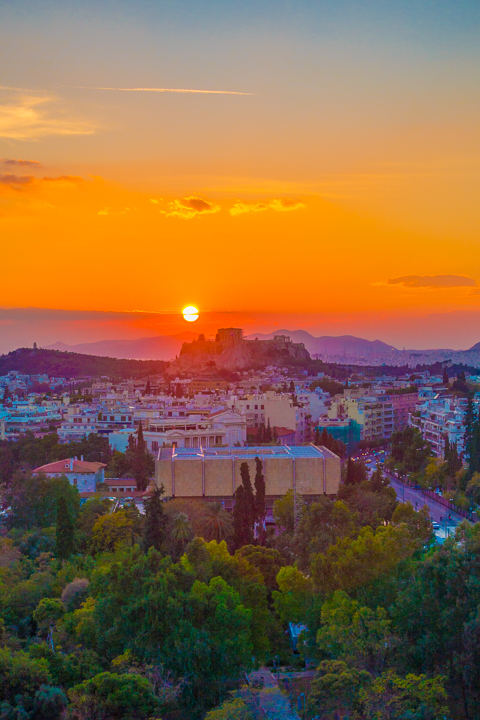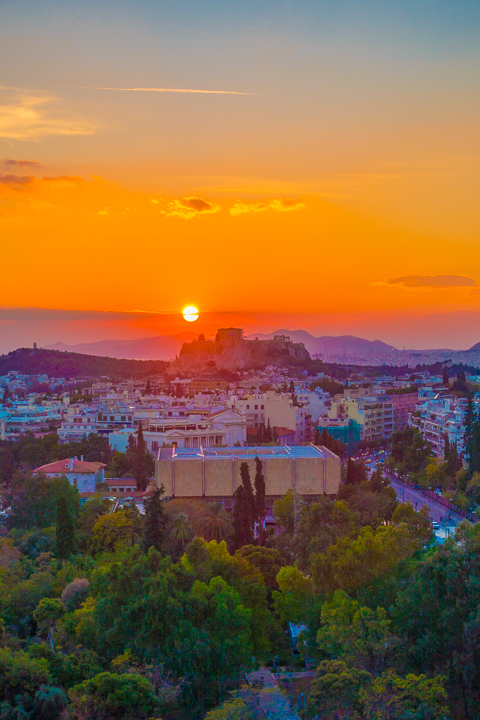 For the BEST view of the sunset in Athens, head to Galaxy Restaurant & Bar on the rooftop of the Hilton Hotel in Athens. How gorgeous is this view with the acropolis??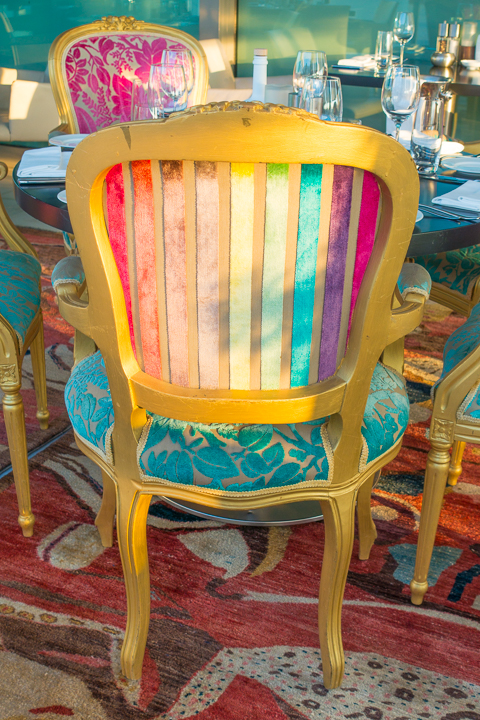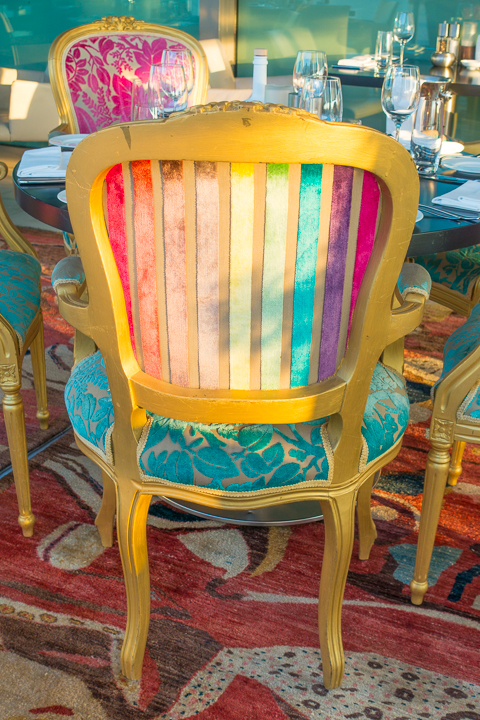 Seriously dying over these chairs!!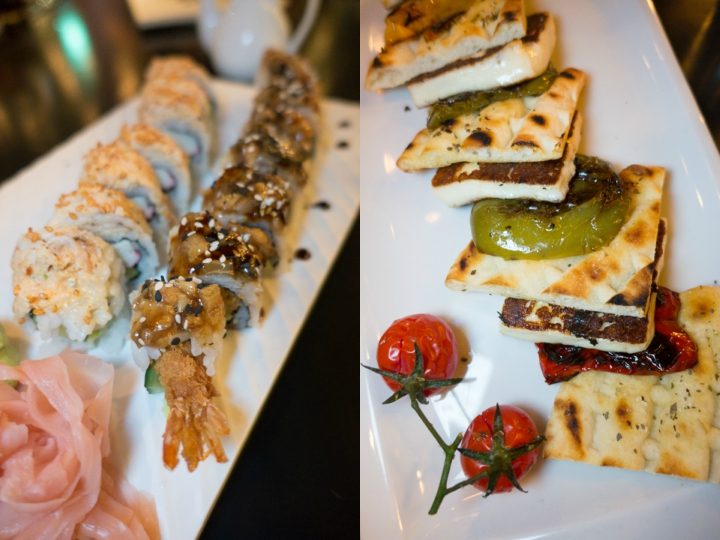 So good! A sunset drink here is a must!
---
Where to Stay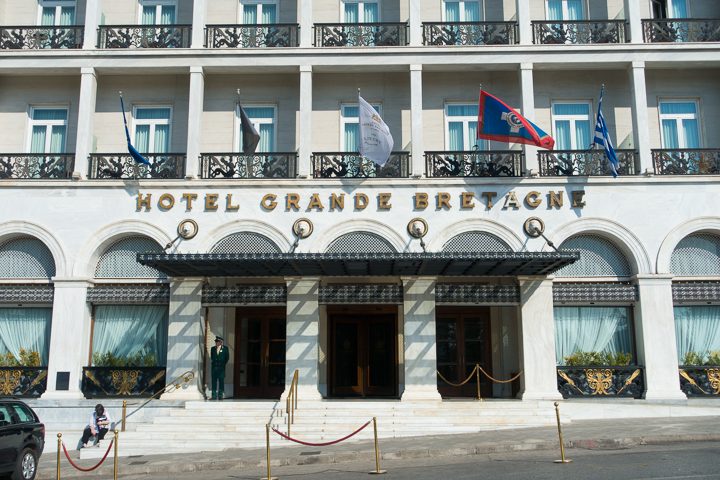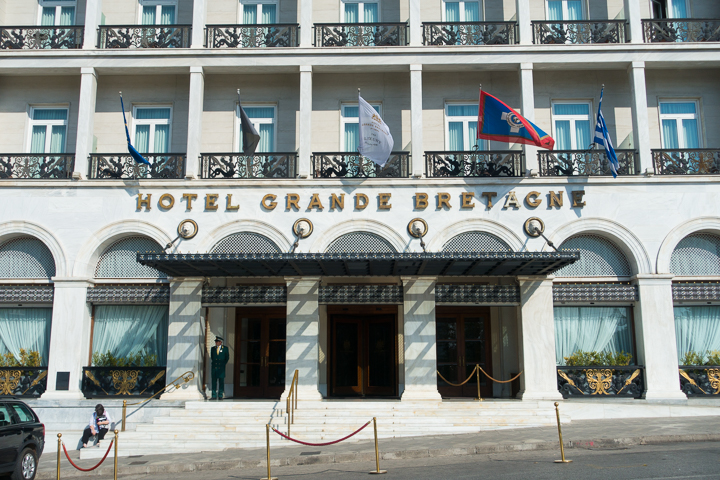 Oh my gosh, you guys….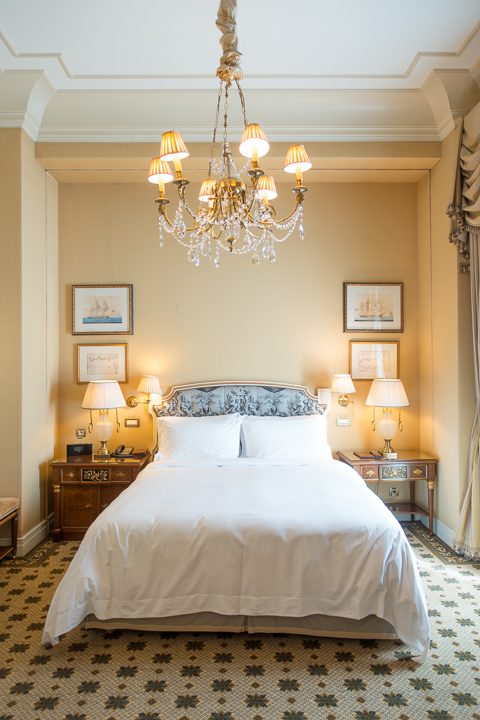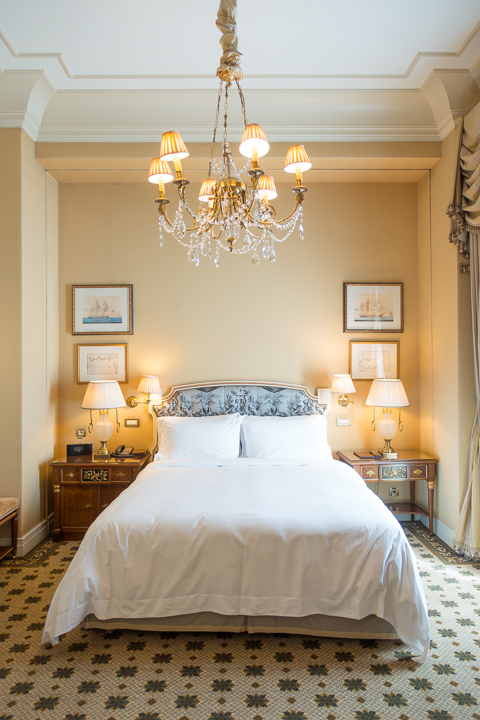 I absolutely fell in LOVE with our hotel in Athens… the Hotel Grande Bretagne.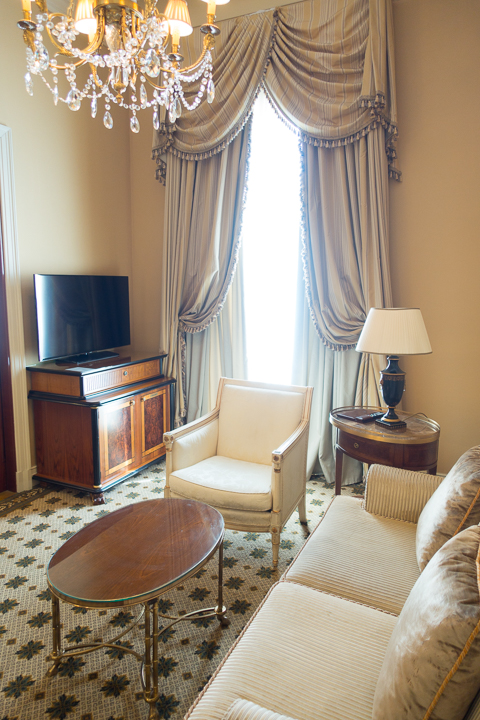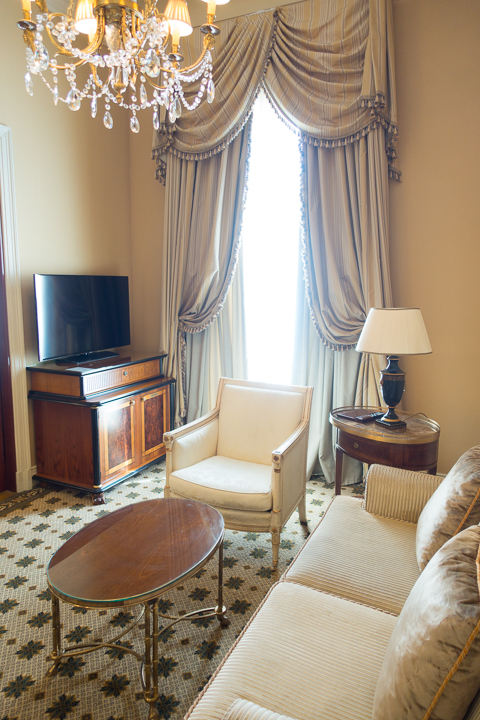 At checkout they had to drag me out kicking and screaming.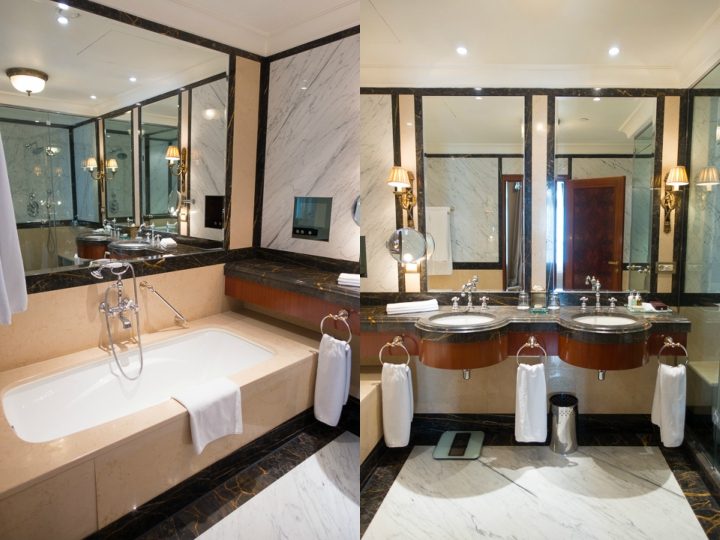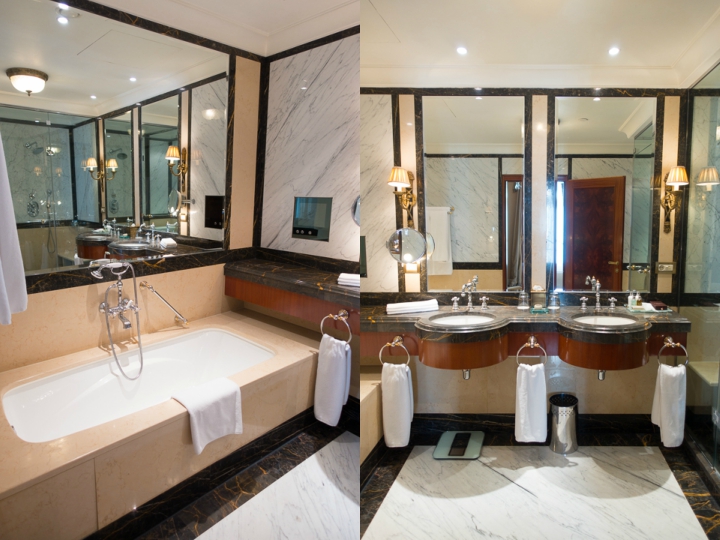 This was honestly the most comfortable bed I have ever slept on. I got the BEST sleep on my life here. And how fabulous is this bathroom??!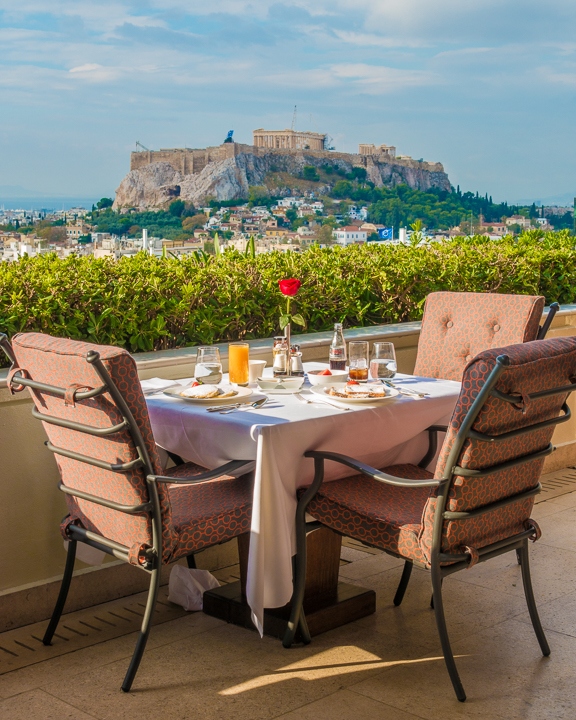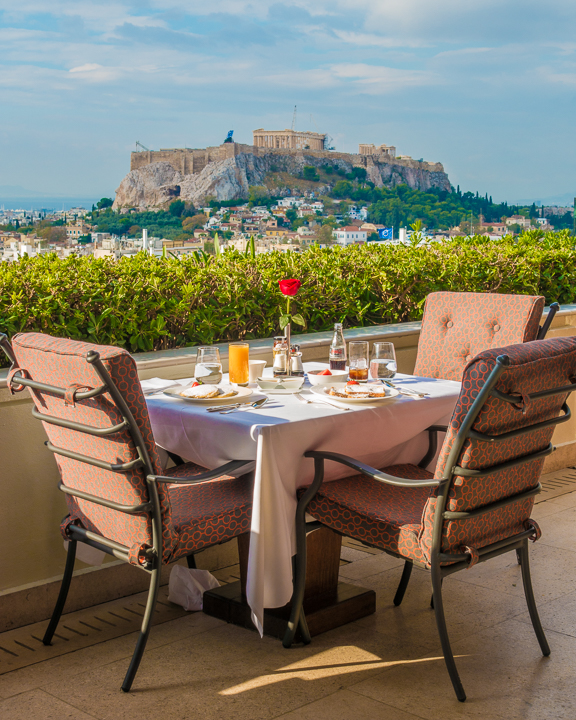 And you guys.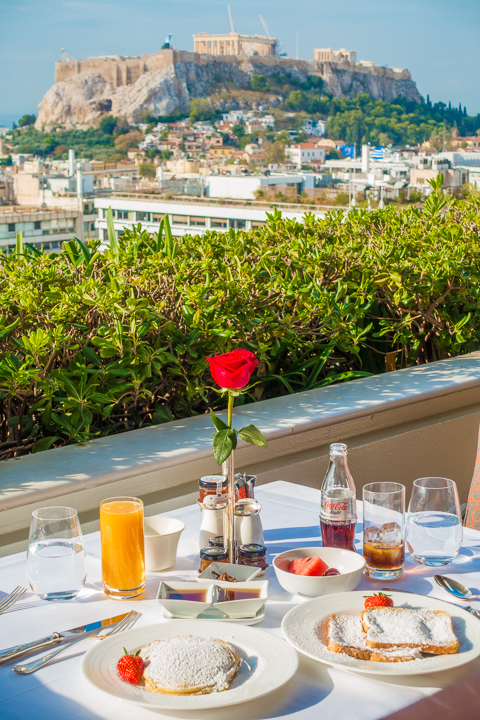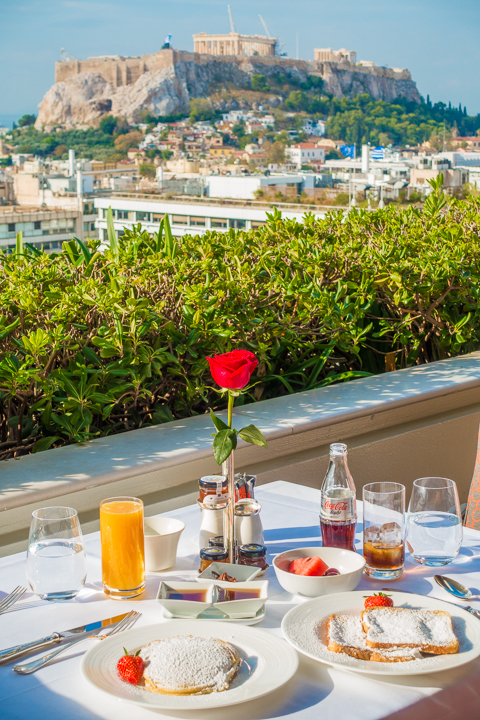 We had breakfast with this view every morning. The buffet had a HUGE variety. I could stayed here for a month and never gotten bored.
Athens, I'm in love.
More to come!! :)