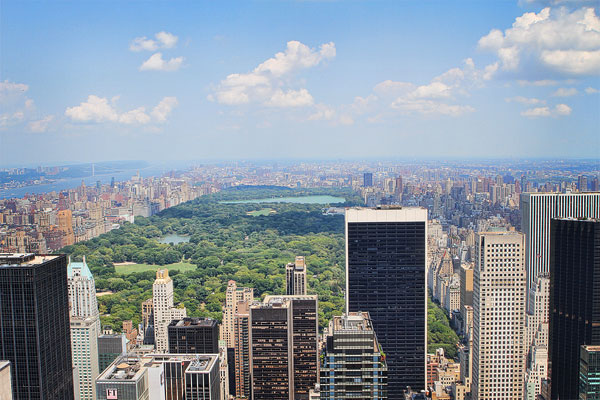 On our last day in NYC, my awesome travel buddy and snacking partner-in-crime Jenny and I headed to Top of the Rock, the observation deck at Rockefeller Center.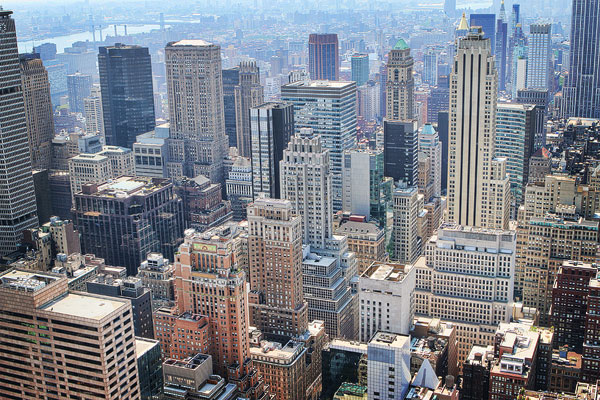 What an incredible view of the city we had!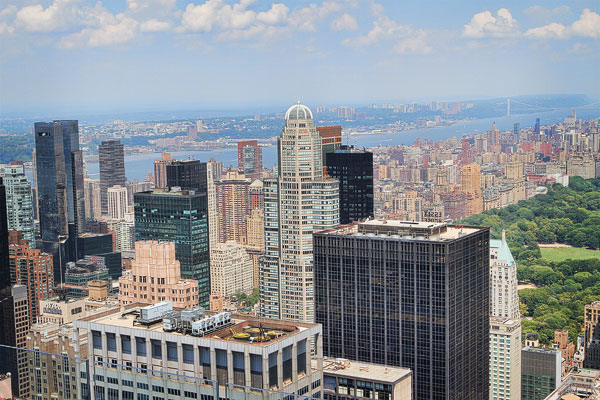 From up here, the island looked so small..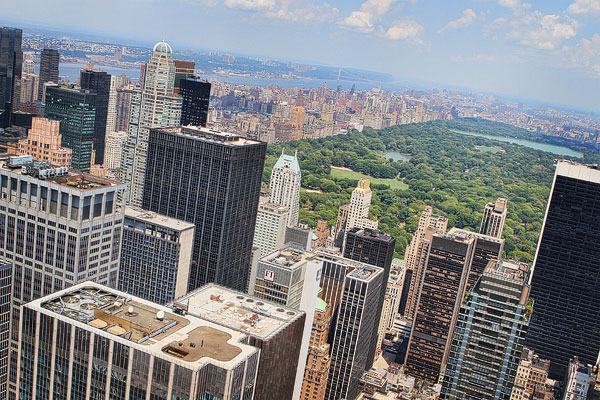 I just love the big green rectangle of Central Park. Looks so funny surrounded by all the buildings!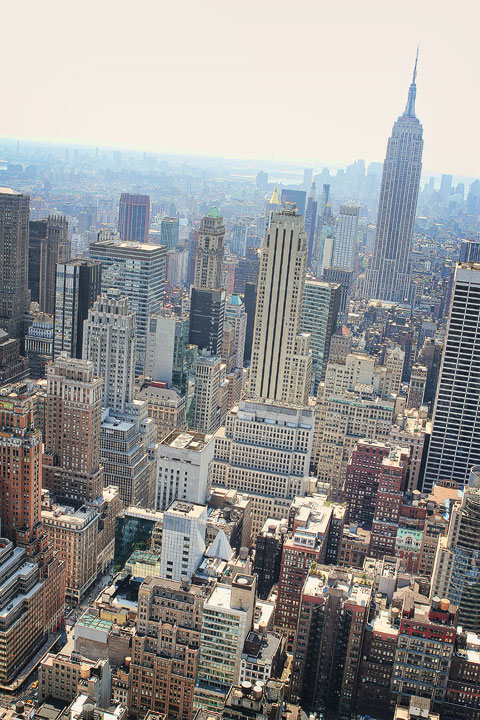 We got a huge kick out of seeing all the tiny cabs down below. :)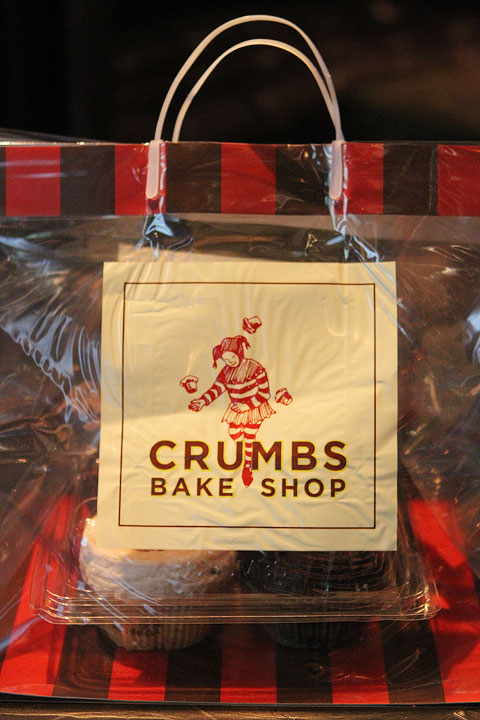 All weekend we had been meaning to go to Crumbs Bake Shop (which had a location right by our hotel) to continue our NYC Cupcake Challenge! :) Finally on Sunday afternoon we were able to make our way over there. We brought these goodies back to the Royalton lobby for testing. Don't you just love their bags!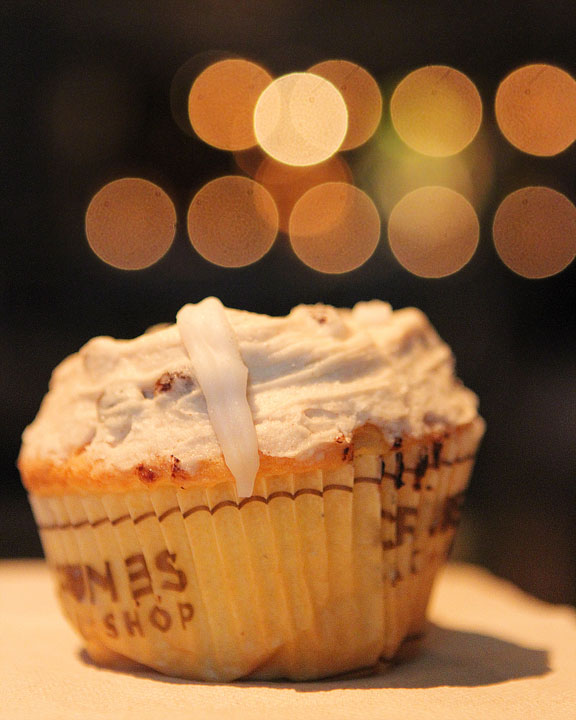 First… The Cinnamon Roll Cupcake with cream cheese icing. This was totally Jenny's favorite!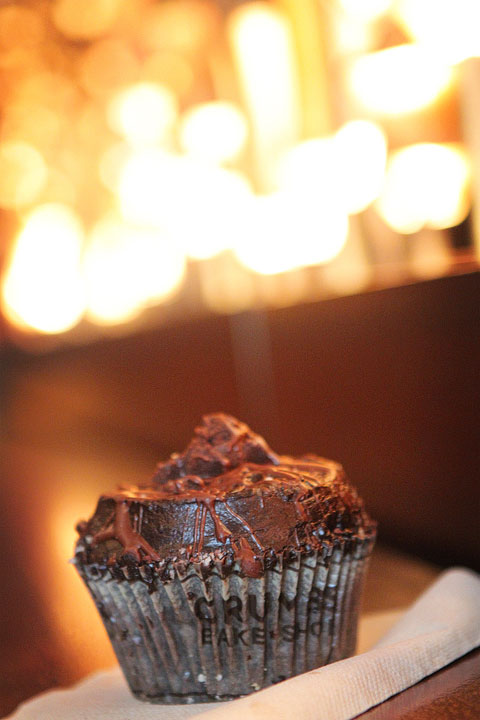 Next… the decadent Brownie Cupcake.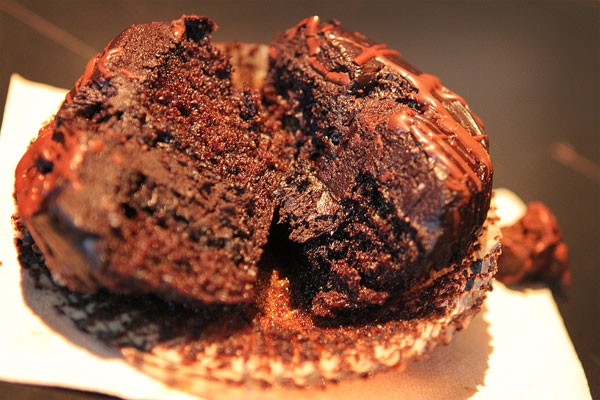 Incredibly rich chocolate cupcake filled with chocolate fudge, drizzled with chocolate, and topped with little bites of brownies. I think this was my favorite!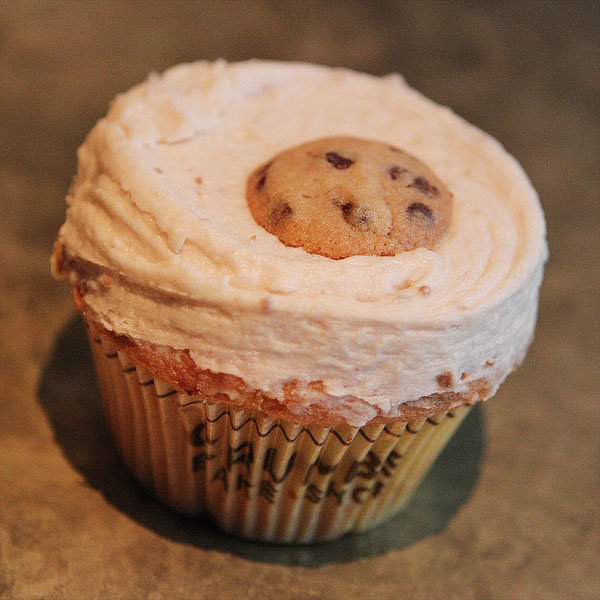 Then… the Cookie Dough Cupcake.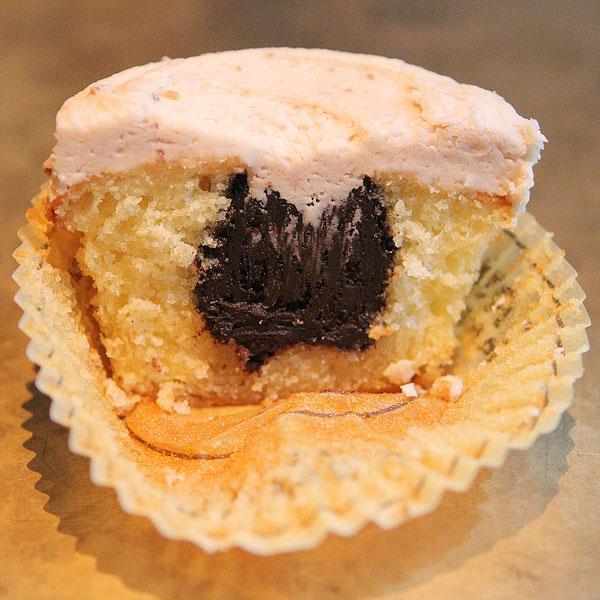 Ooh, chocolate fudge filling! What a fun surprise. The icing was a cream cheese frosting mixed with chocolate chip cookie pieces.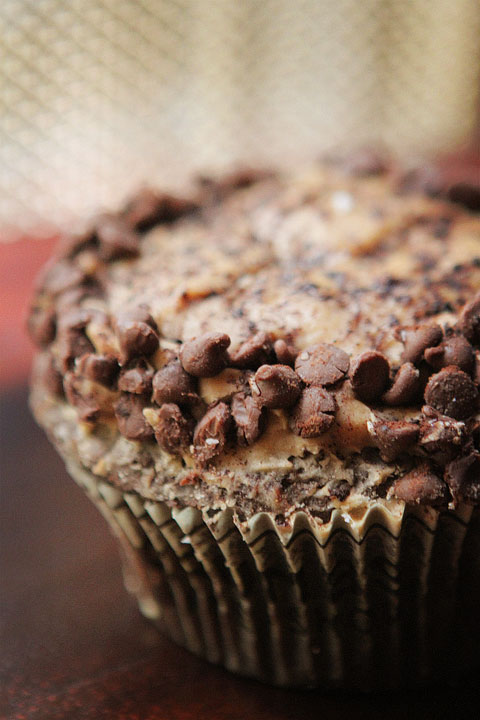 And finally… the Cappuccino Cupcake!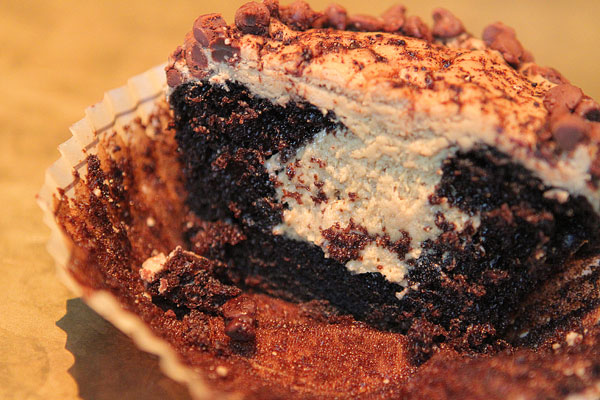 A delicious chocolate cupcake filled a coffee cream cheese frosting and covered in mini chocolate chips.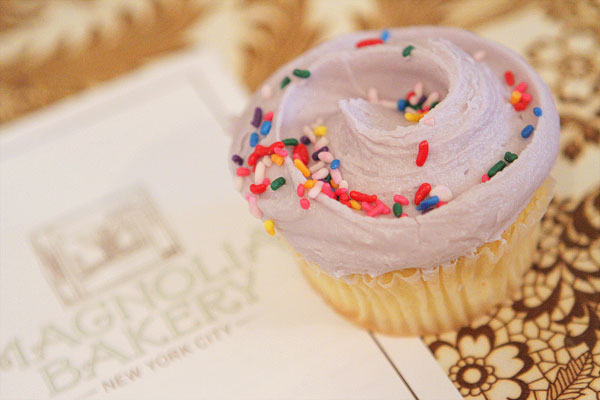 Also very close to our hotel was Magnolia Bakery! We were in heaven surrounded by all these cupcakes! :) I got just a plain vanilla cupcake with buttercream icing.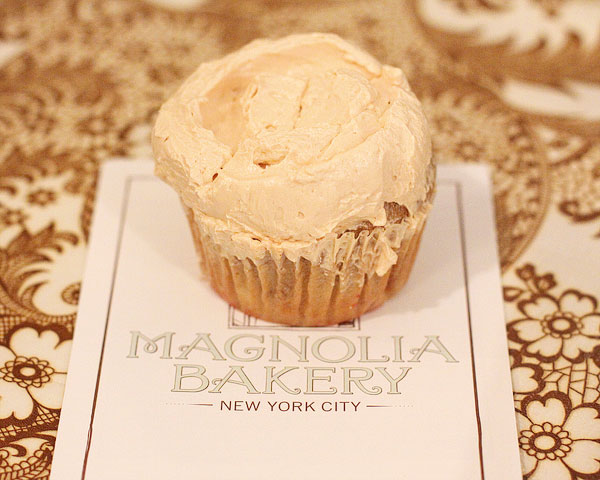 Jenny got a Banana Cupcake with caramel meringue buttercream frosting. Tasted just like banana bread!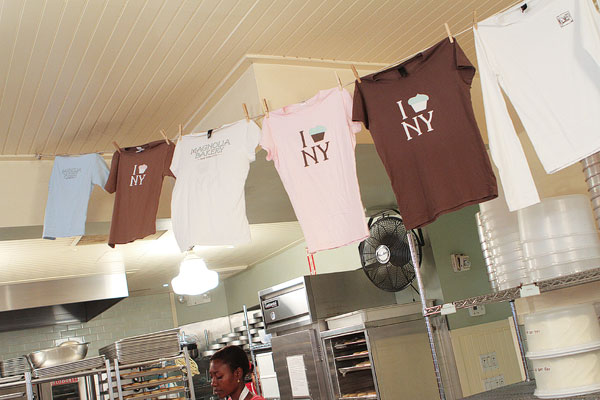 The Verdict? So, who was the winner of our NYC Battle of the Cupcakes?? Here's the final rundown!
Crumbs Bake Shop. These were good cupcakes, but I'm just not a huge cream cheese frosting fan. Seems like all the cupcakes we tested that day had cream cheese frosting. I'm definitely a buttercream frosting kinda gal!
Magnolia Bakery. If you're a traditionalist looking for a plain vanilla cupcake, I don't think you'll be disappointed! My vanilla cupcake and the buttercream frosting were both delicious. I'm definitely going to be trying the Magnolia Bakery recipe. However we were not overly wowed with the "specialty" flavors they had that day.
Eleni's Cupcakes. Hands down, these are the winner! :) We couldn't stop talking about our Oreo and Peanut Butter Cup cupcakes. That buttercream frosting was just outta this world incredible. If you are ever in the area, definitely head over to Chelsea Market and check them out!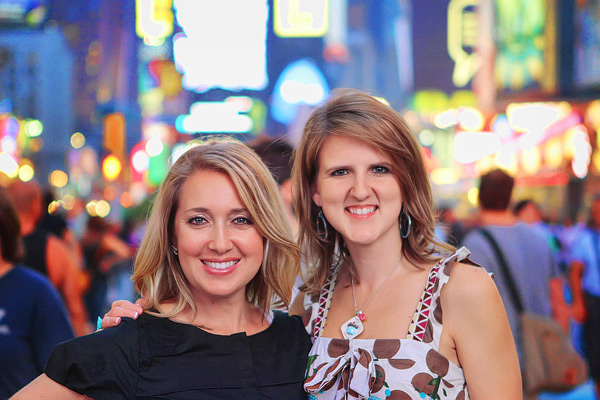 Thanks for sharing NYC with us!!