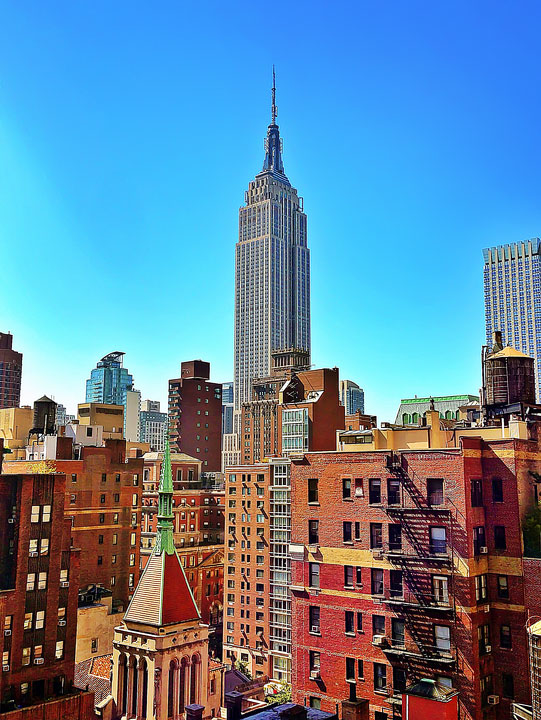 When Kevin and I were in New York, we stayed at The Tuscany NYC. I really wanted to surprise Kevin and stay here, because I knew the number one thing on his to do list was go to the top of the Empire State Building. The Tuscany offers rooms with a stunning view of the Empire State Building — and the Chrysler Building too!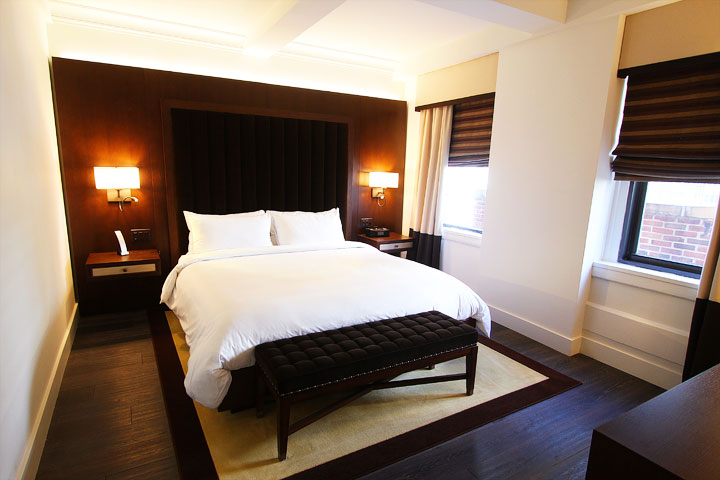 The Tuscany is newly remodeled — it just reopened in December. They have outlets right above the nightstand. LOVE this!! :) The rooms were former apartment suites, so they are larger than your typical NYC hotel room.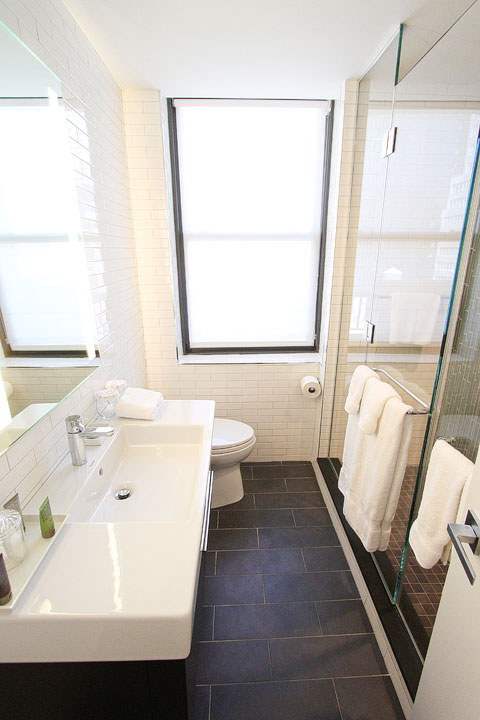 It's in a great location, right by Grand Central Station. Loved the subway tile in the bathroom.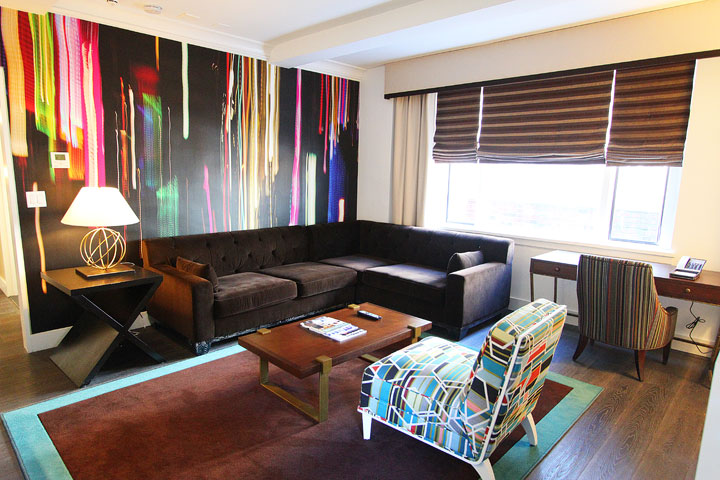 They upgraded us to a corner suite, and it was so nice to have somewhere to come in and dump our stuff and just sit for a minute. Even the non-suite rooms have two big comfy chairs to relax in. It is The Tuscany's goal to make their rooms feel like you are coming home.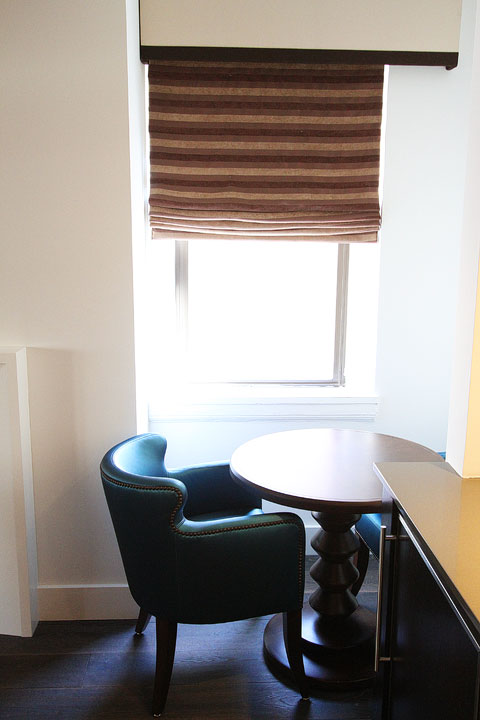 Loved this bright breakfast nook!
If you're a blogger and would like to start a travel section, here's my little secret for hotels. Before booking a room, I reach out to a hotel's PR team — I can usually find that info by doing a Google search for "hotel name press" or "hotel name media contact" and a press release with a media contact email will come up. I email them and introduce myself, let them know what dates I'll be in the area, tell them a little about my blog, and ask them if they have any opportunities for media visits on those dates. In the case of The Tuscany, they were more than happy to help! They emailed me back immediately, gave me their rates, and offered to book it and take care of everything for me. Done and done! They even gave us vouchers for free breakfast every morning. They have a full breakfast, but since we usually prefer to eat out, it was so nice to be able to grab some fruit and bottled water in the morning! They made sure we were taken care of. Everything about our stay at The Tuscany was a pleasure.
The next time you are planning a trip and want to feature it on your blog, definitely try reaching out to the hotel.
Here's more info on The Tuscany:
The Tuscany – A St Giles Luxury Hotel
120 E 39th St, New York, NY 10016
(212) 686-1600
http://tuscany.stgilesnewyork.com/
Thanks so much for looking!! Happy weekend!! :)