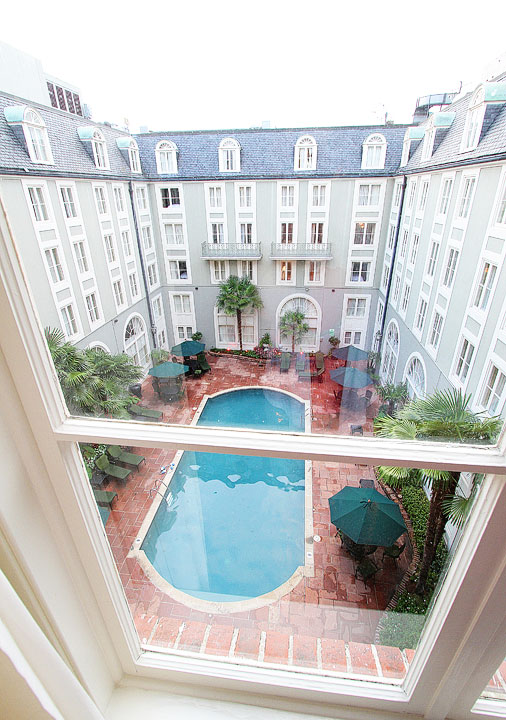 Here's where I've been this past week: The Bourbon Orleans Hotel in New Orleans, Louisiana.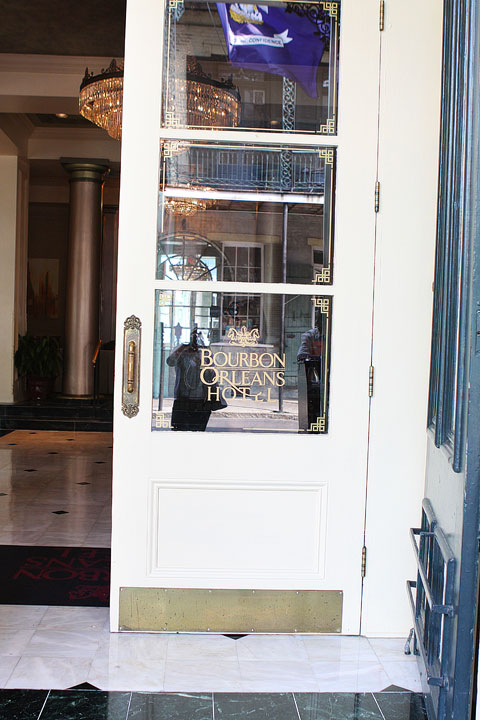 Photo via Jenny
It's right in the middle of the historic French Quarter, which is quite beautiful in the morning — and party central in the evenings!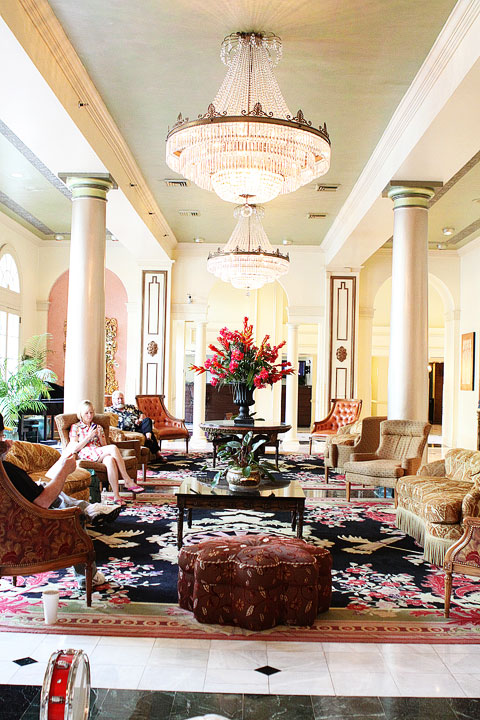 Photo via Jenny
I'm still getting photos off my memory card and browsing through over 3,000 photos from myself, Jenny, Marla and Maggy of our week in Louisiana with 15 fellow food bloggers.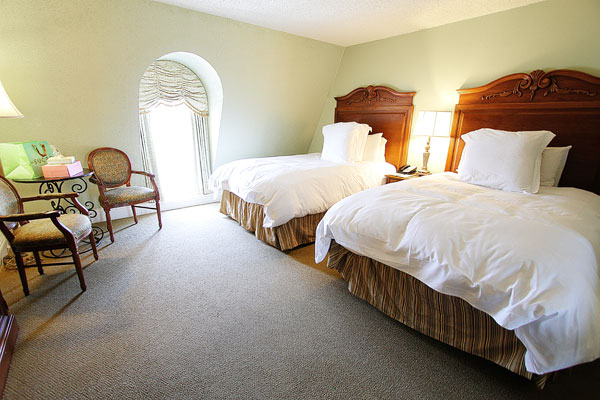 The rooms were nothing fancy, but this Bed. This bed definitely ranks up there in the Top 2 Best Hotel Beds of my life. It was dreamy. The bed at the Hotel Indigo in San Diego is the other one, by the way, although I could not possibly say which one takes first place. They're tied. For now.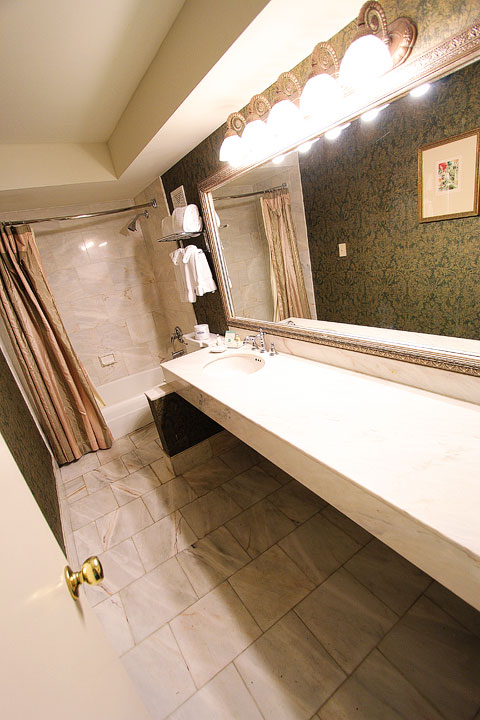 The shower was perfection. Always hot, perfect pressure, and completely enveloping. I think a good shower head in a hotel is a definite must, don't you?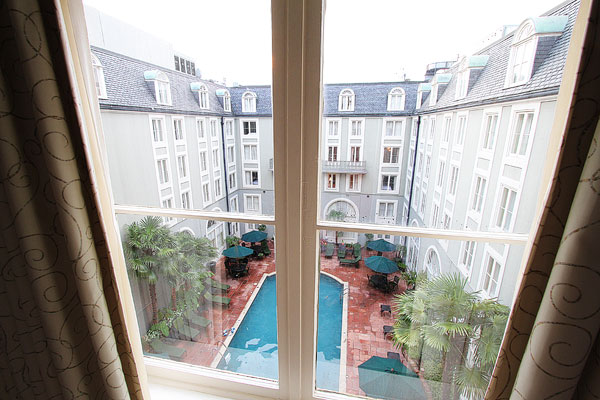 Here's my tip, if you're planning on staying at the Bourbon Orleans. Call ahead and ask for a room with double beds and a pool view, even if you'll only be using one of the beds. The rooms with single beds are much smaller, and the beds aren't that much bigger (a queen, compared to the two full-sized beds in the double rooms). Plus, the double rooms have the massive counter top pictured above to spread out and enjoy, while the single rooms have smaller bathrooms with no counter space. The pool view is not only lovely, but also quiet, if you're into that sort of thing. The street-facing rooms can be rather lively in the evenings!
In conclusion: Delicious beds. Dreamy showers. Daily bed-making fairy. Bourbon Orleans, I miss you already.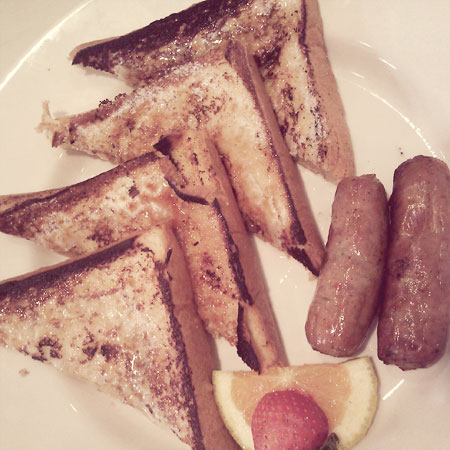 Update: I completely forgot to mention the Creme Brulee French Toast at the Roux on Orleans dining room inside the Bourbon Orleans hotel! I didn't have my big camera with me so I grabbed this quick photo with my phone. If you're staying at the Bourbon Orleans, this is a must try if you're a fan of french toast (or even if you're not). It would also be a cinch to make at home. It's just a basic french toast recipe, topped with a layer of sugar then broiled until the sugar caramelizes. So easy, but the combination of the soft, chewy french toast topped with the crunchy sugar shell is glorious.
In fact, I just might try that right now.