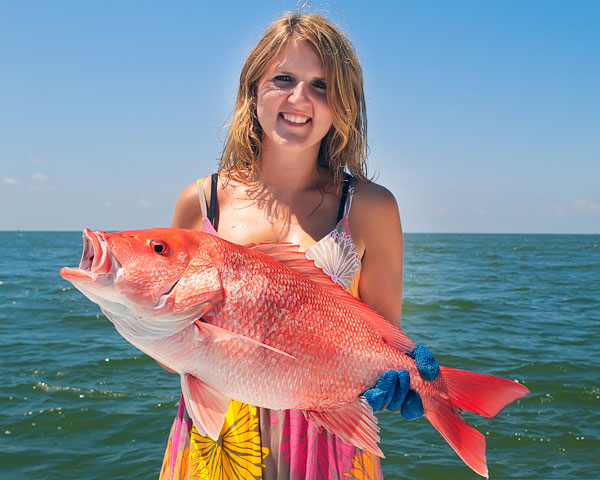 Hey guys! I just got home from New Orleans. My flight out yesterday was delayed a few hours, and I missed my connecting flight back home. Fortunately they were able to book me on a later flight so I could get home the same day. Unfortunately, I didn't get back until almost midnight last night, and after a week of sun, seafood, and staying up way too late, I was ready to crash out!
I fully intended to share a few more New Orleans photos with you, but until I can keep my eyes open long enough to get them off my memory card, here's one I just couldn't wait to post. On Wednesday we went deep sea fishing off the Louisiana coast, and look at the size of this red snapper I caught! I actually caught two red snapper and one mangrove snapper for the day. But more on that very soon!
By the way, I'll also be doing a tutorial on how to get my unruly sea swept hair in this photo. Keep an eye out for that. Snort.
See you next week!