For as long as I've known him, Kevin has always wanted to swim with dolphins, so I was so, so excited to make this happen for him for our 12th anniversary. Learn about our experience and how to include swimming with the dolphins on your next trip!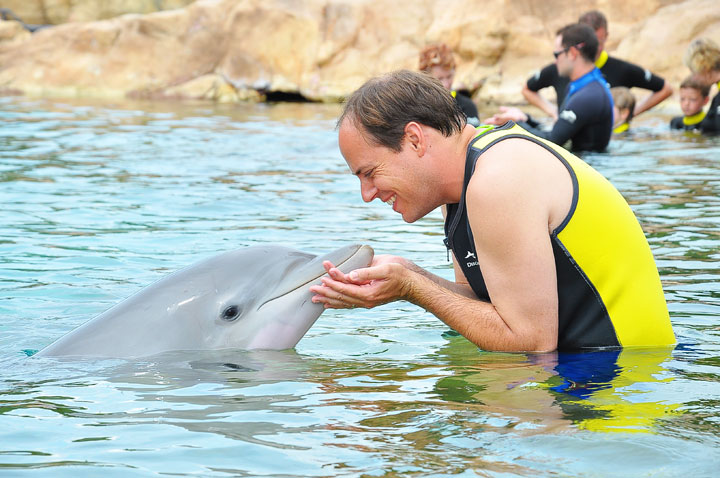 We Had So Much Fun Swimming With Dolphins At Discovery Cove
Finally it was time for the big event… swimming with the dolphins at Discovery Cove!! :) If you missed part one of our experience at Discovery Cove, be sure to check it out!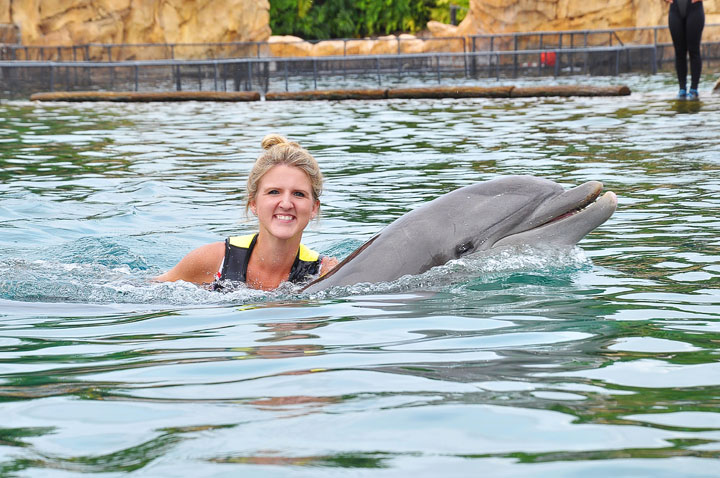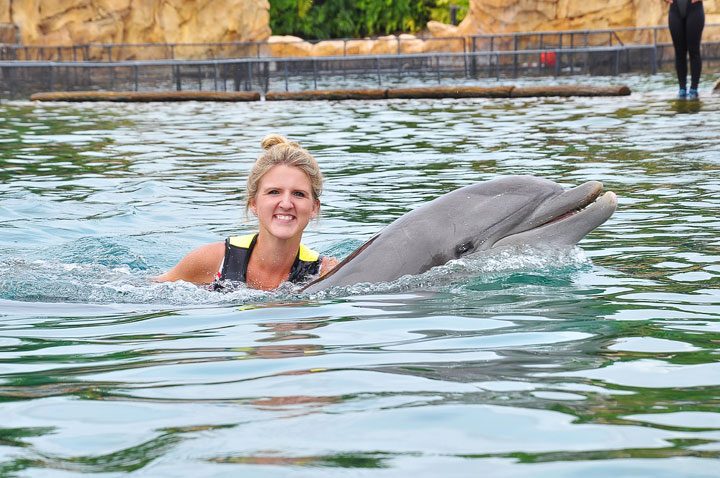 We interacted with three dolphins that day. Our first dolphin was a girl named Cindy. We got to hold onto her fin and go for a ride!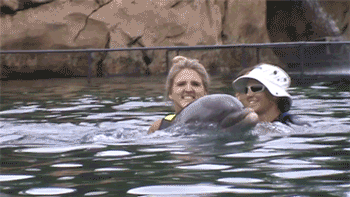 I could not believe how strong she is!!!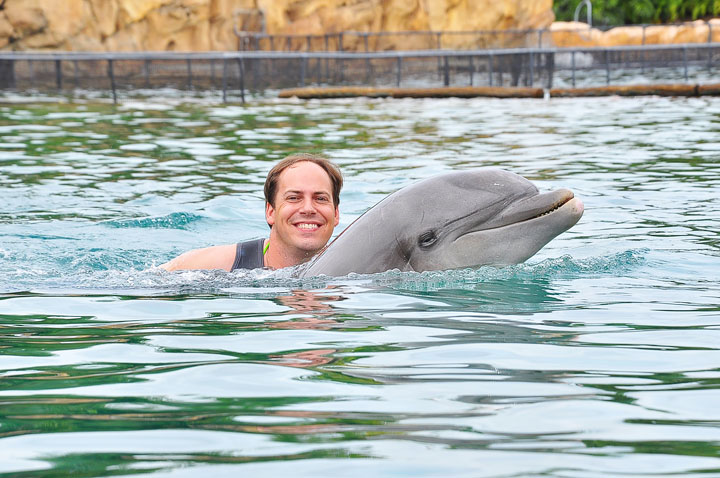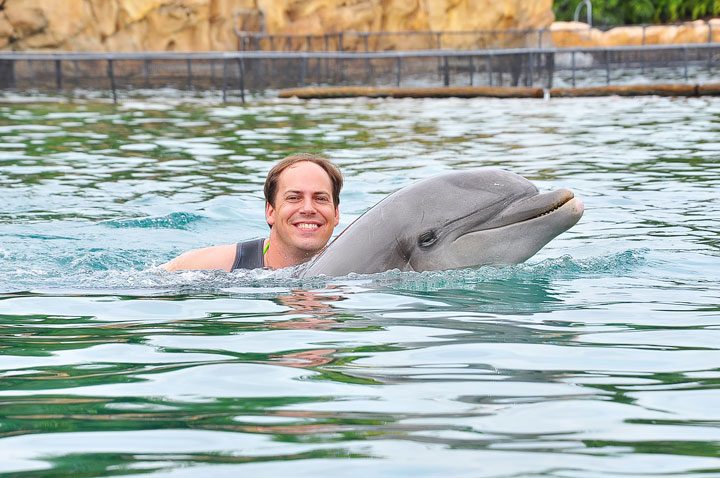 It was incredible!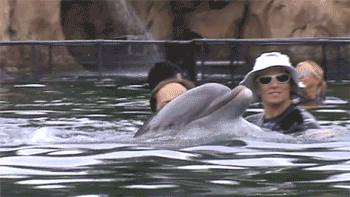 There's a better quality video below of our dolphin swim experience, but in case you want to save a click, I've included these quick gifs for you. :)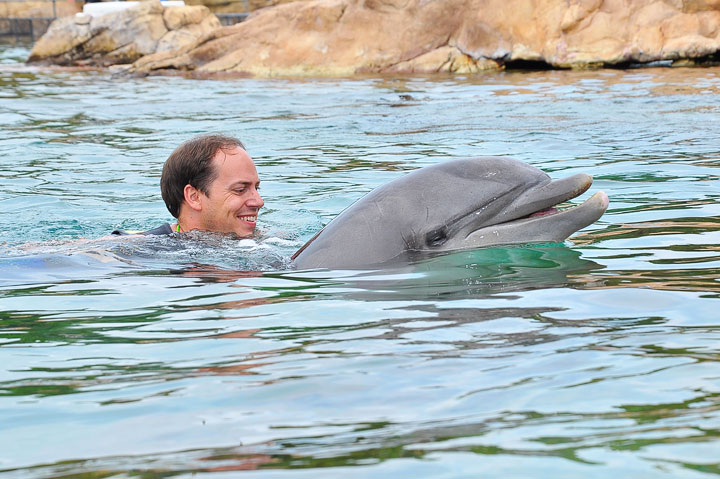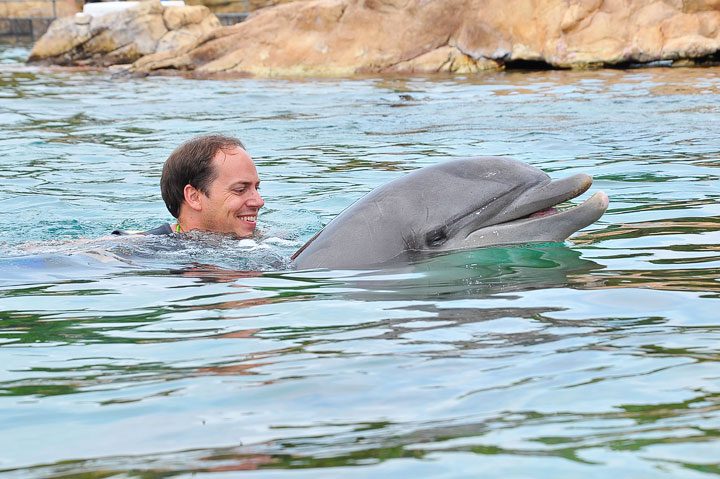 Kevin loved it. :)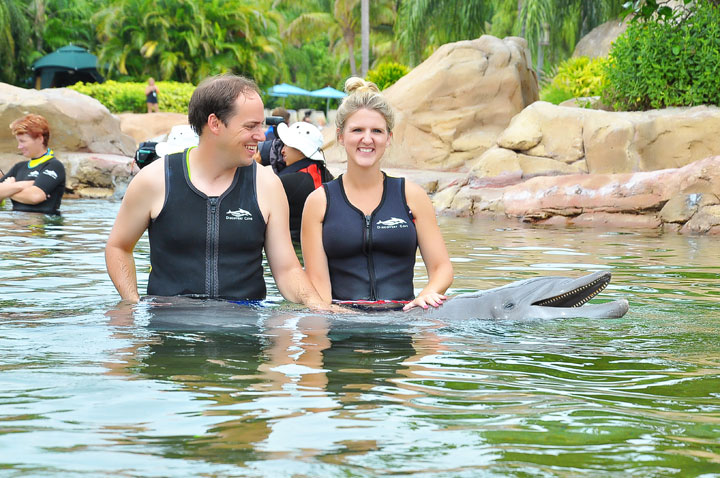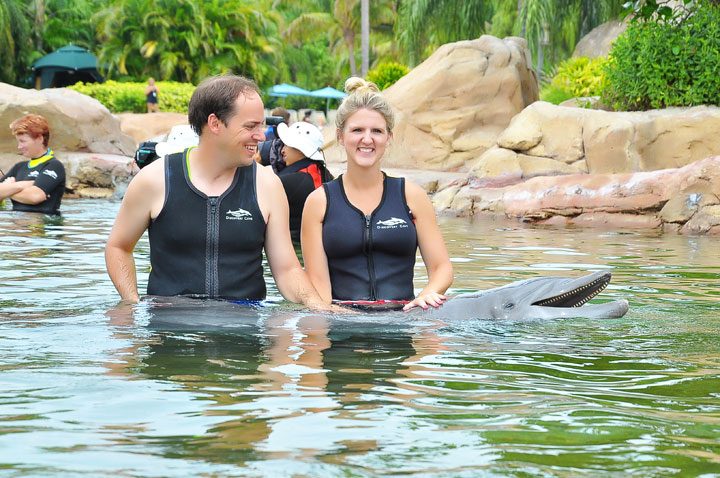 We met a young little guy who was just barely a year old.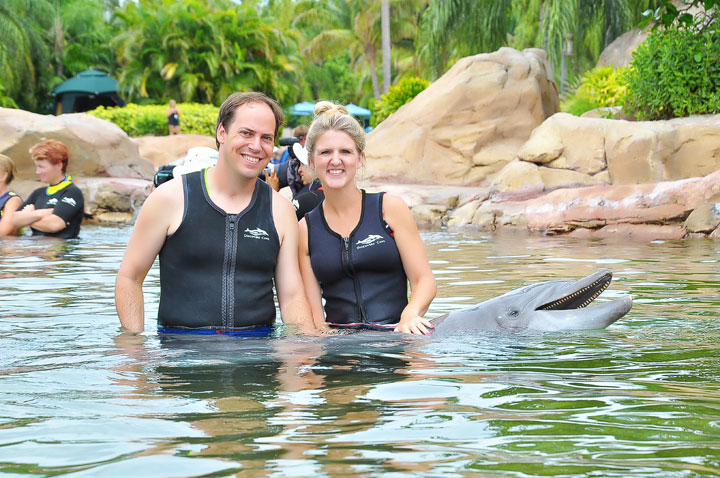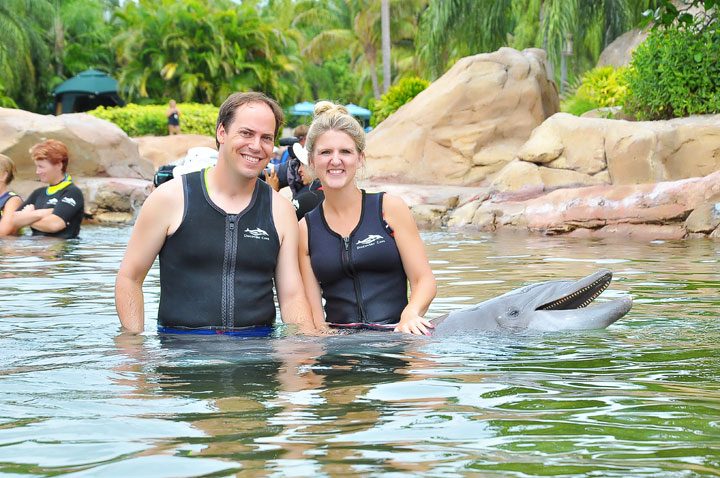 He was so fun loving!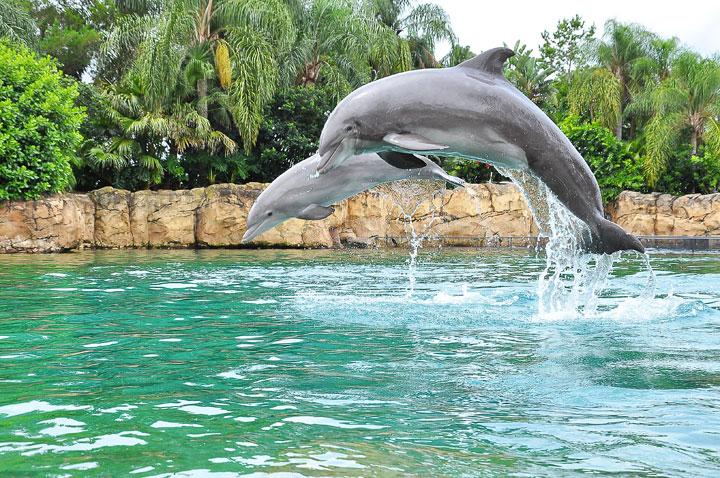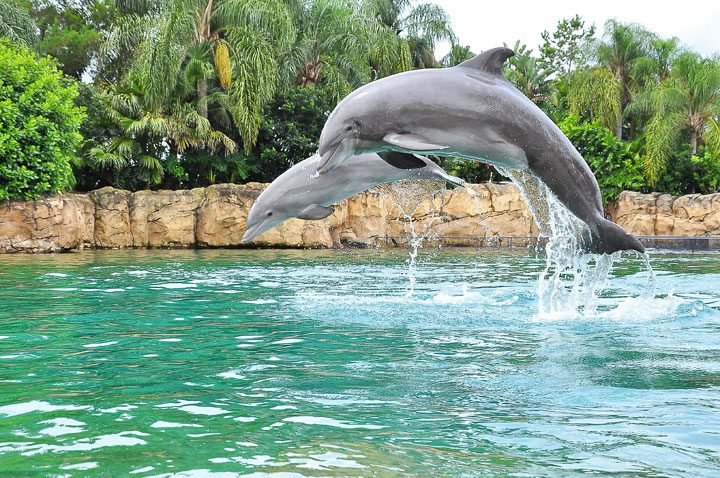 We watched them swim and jump and play up close.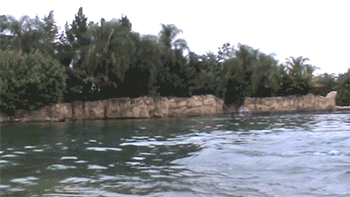 Here are all three of the dolphins we met jumping in unison.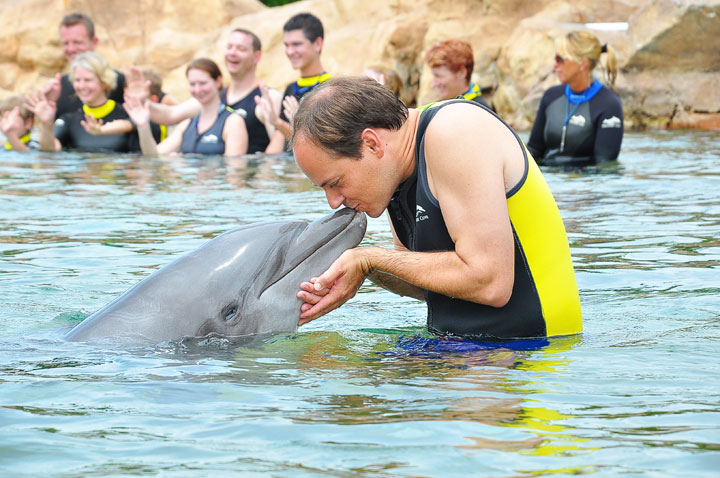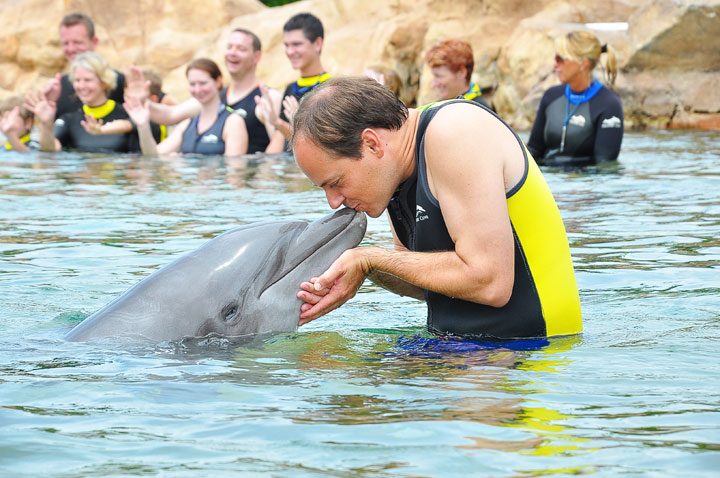 They even gave us kisses. :)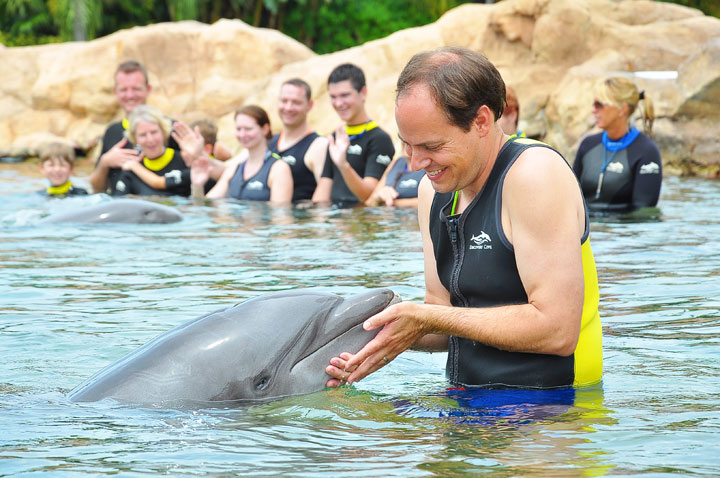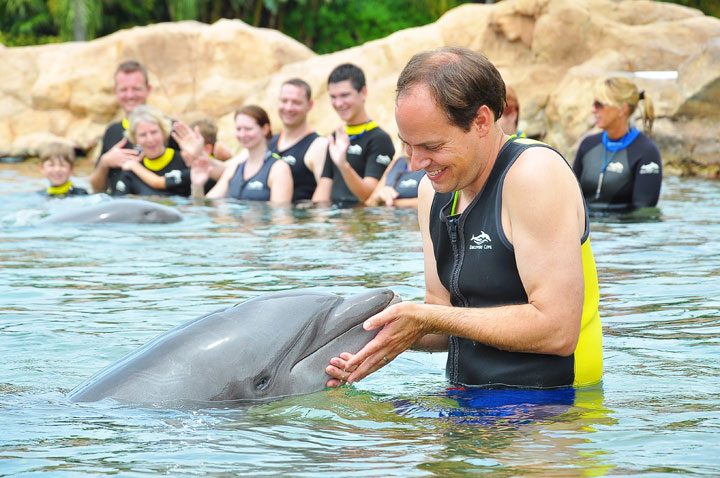 Kevin was smitten!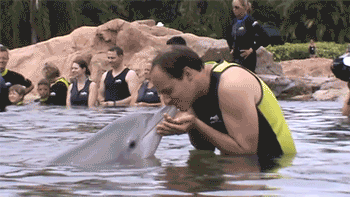 Watch him blush like a school girl when she gives him a kiss, and then he does a little happy dance after he gets to feed her. My heart melted a thousand times over.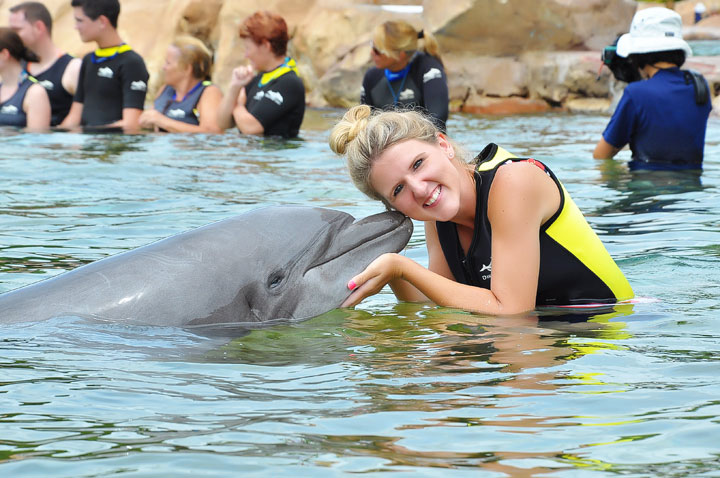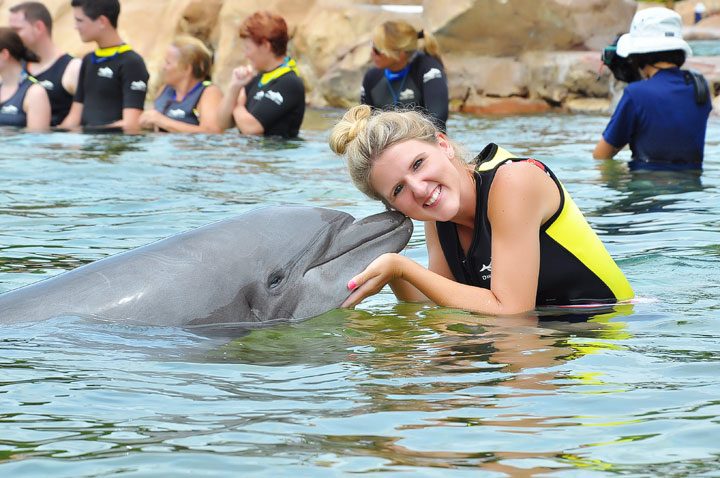 Little cutie!! Do you want to come live in my pool? I would love you forever. xoxox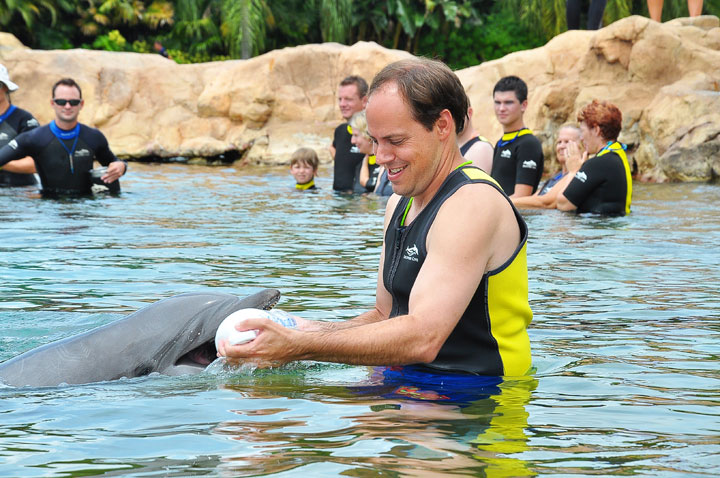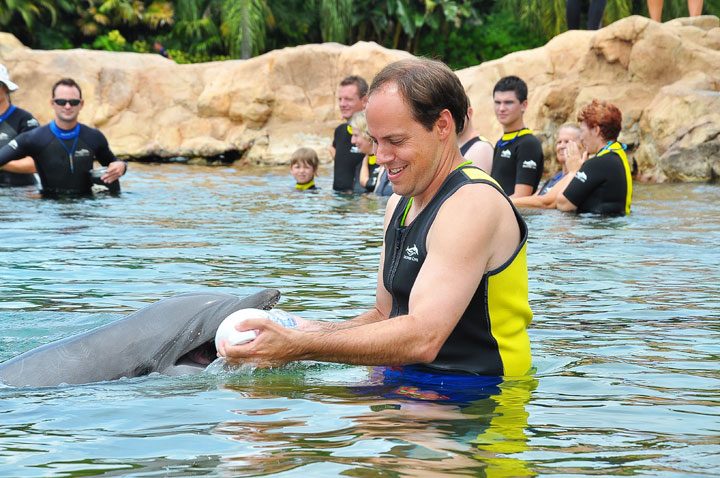 Near the end of our dolphin swim experience, the trainer asked if she could have a "volunteer" and then "randomly" selected Kevin. She told him that for the next trick, the dolphin was going to bring him a toy, and that Kevin could take it right out of the dolphin's mouth.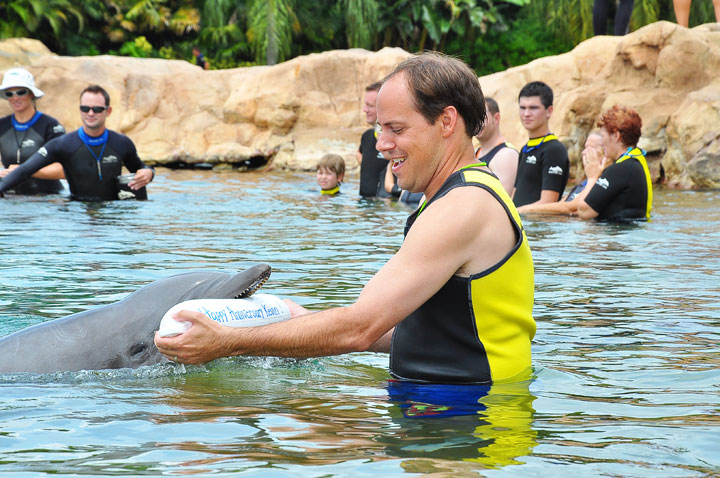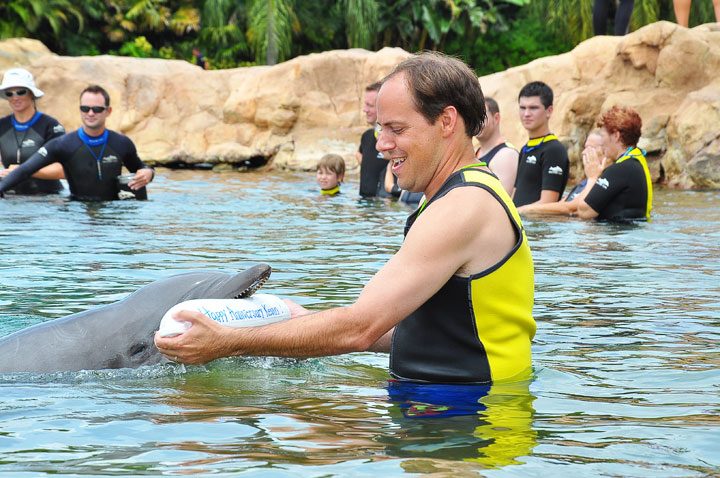 The dolphin swam right up to Kevin carrying a souvenir buoy that read "Happy Anniversary Kevin!!!"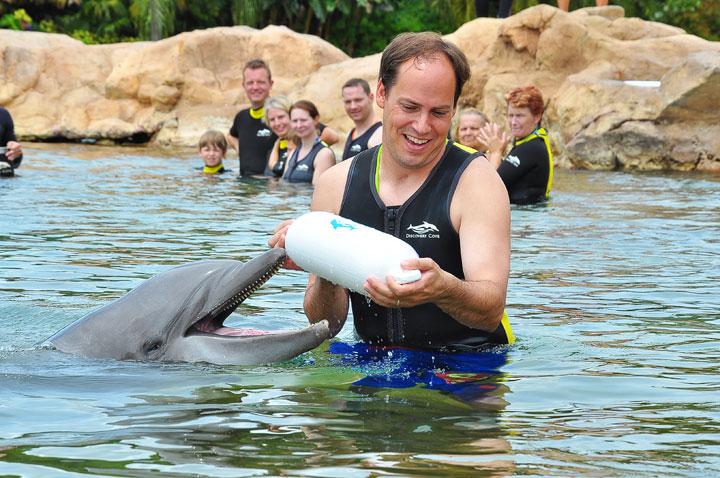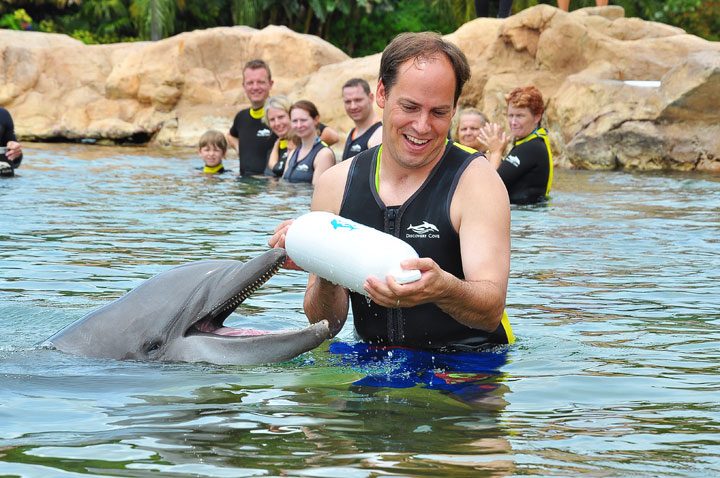 He was totally shocked and surprise!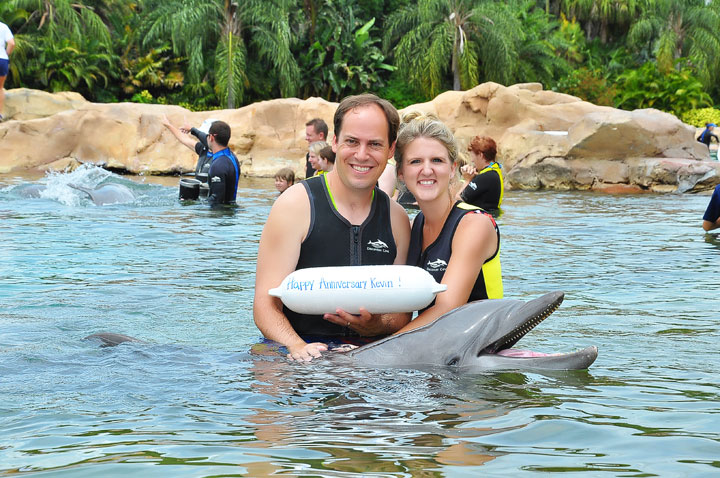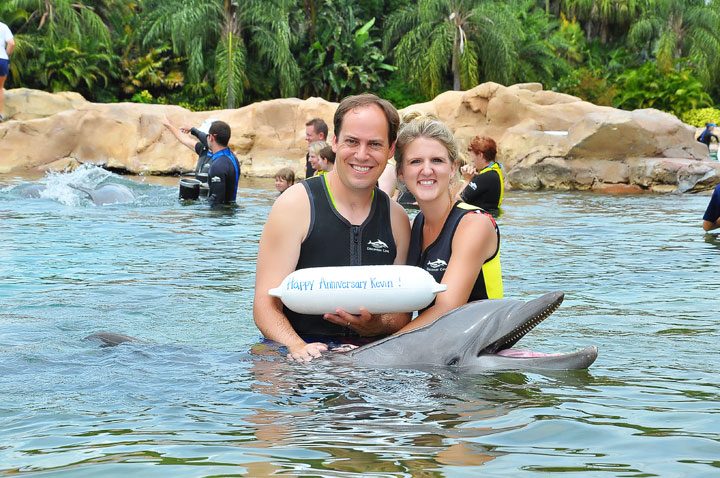 Jenny, our dolphin, looked pretty happy to be in on the surprise too!! :)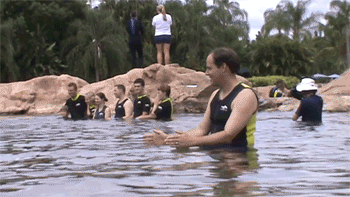 How cute is his reaction?? :)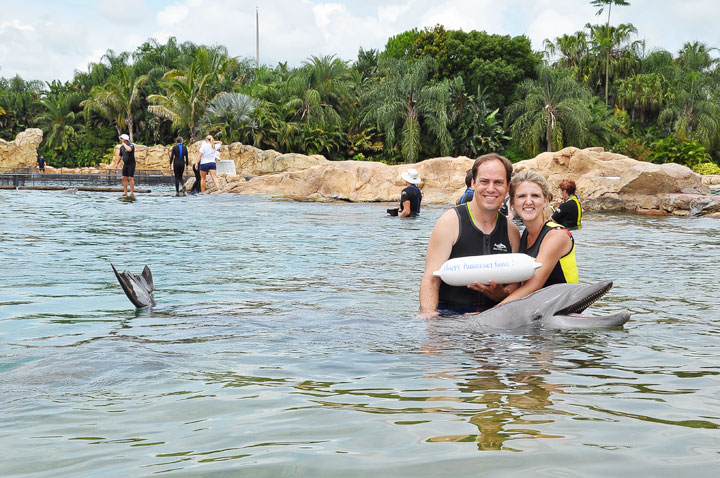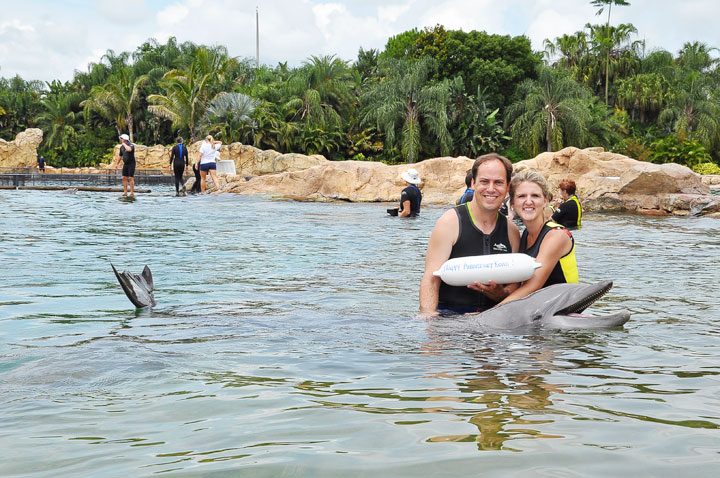 Such a perfect way to spend our anniversary at Discovery Cove.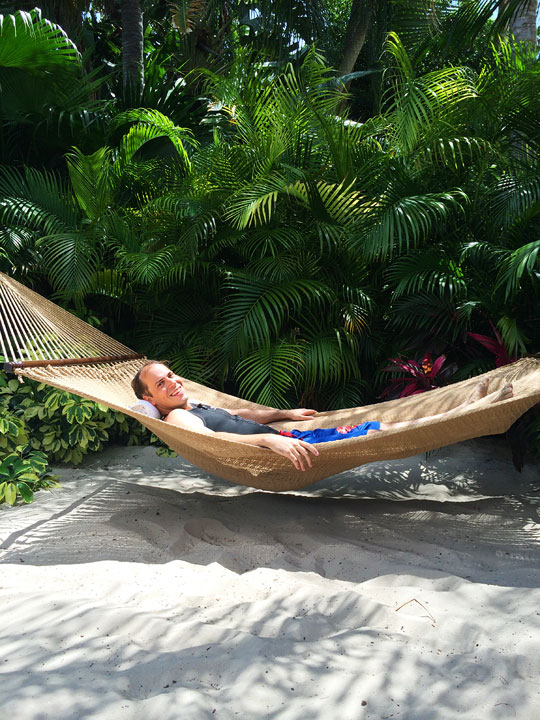 We spent the rest of the afternoon lounging around in our cabana napping and watching the dolphins swim by.
Press play to see the video of our Discovery Cove dolphin swim experience. You have to hear Kevin's giggle after he feeds the dolphins, and Jenny cheering after she delivers the buoy to Kevin! :)
Thank you so much to Discovery Cove for making our special day an incredible, unforgettable experience!!
For more information on setting up your own experience at Discovery Cove, check out their website below:
Discovery Cove
6000 Discovery Cove Way
Orlando, FL 32821
http://www.discoverycove.com
Thanks so much for looking!! More to come soon!! :) xoxo