For Kevin and my anniversary, I surprised him with something he's always dreamed of doing! Check out our experience swimming with dolphins and more in Florida!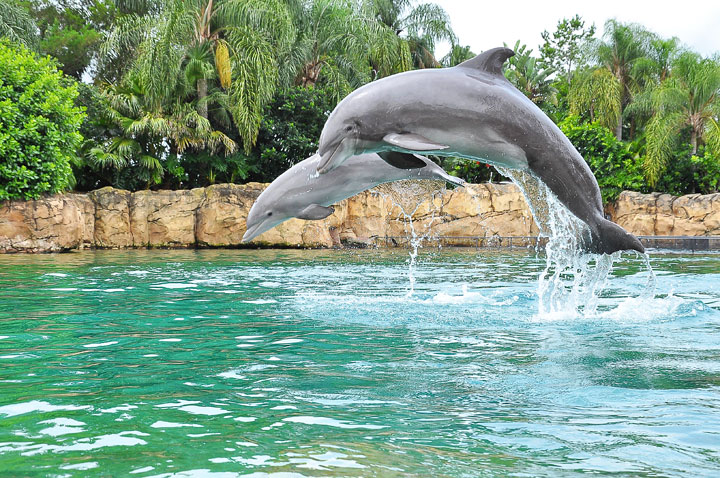 Florida Fun in The Sun
For the past couple of years at Christmas, Kevin has surprised me with some sweet, amazing, thoughtful trips. The first time to Savannah, Georgia, and the second time he surprised me with an incredible 15 day vacation to Scotland, London, and Paris. So this year, for our 12 year wedding anniversary, I decided it was time to surprise him.
For as long as I've known him, Kevin has always wanted to go swimming with dolphins. In fact, he wanted to go on our honeymoon, but it just wasn't in our 20 and 23-year-old budgets.
The night before we got on the plane, I gave him this, just like the two he's given me, detailing our itinerary for an unforgettable surprise anniversary weekend.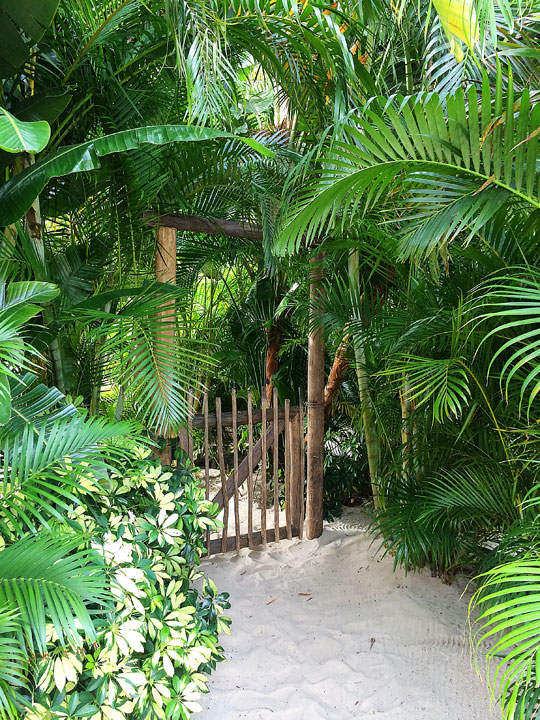 I planned a weekend for us at Discovery Cove in Orlando, Florida. Here we could swim with dolphins, snorkel with tropical fish, pet velvety rays, feed colorful exotic birds, and float in a lazy river surrounded by wildlife.
Discovery Cove was recently named best amusement park in the world by TripAdvisor for the second year in a row. The TripAdvisor Travelers' Choice awards are determined based on millions of valuable reviews and opinions from TripAdvisor travelers.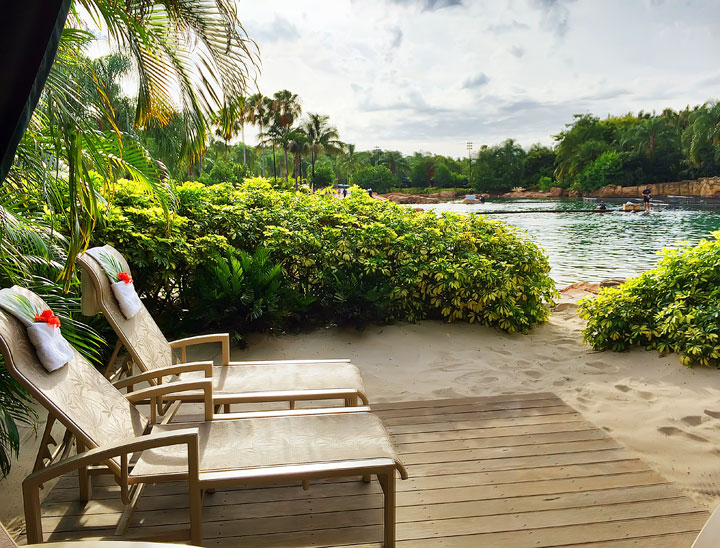 As soon as we checked in, we were whisked to our private cabana overlooking the dolphin cove.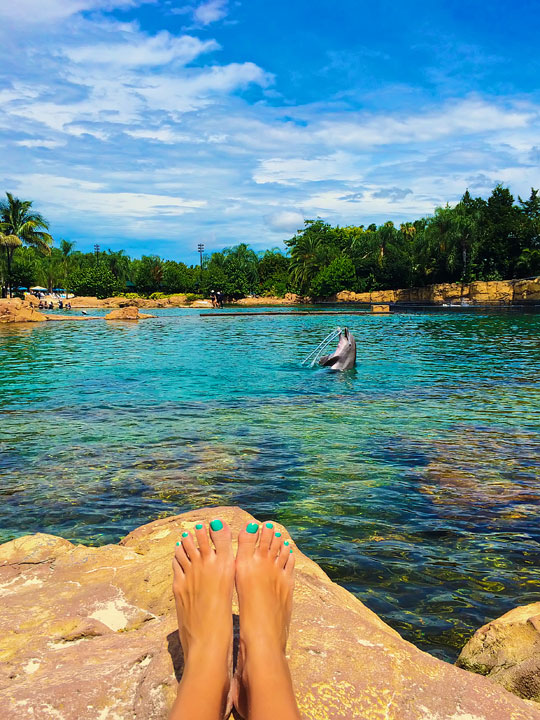 We would relax here later in the afternoon watching the dolphins swim, jump, and play with hula hoops.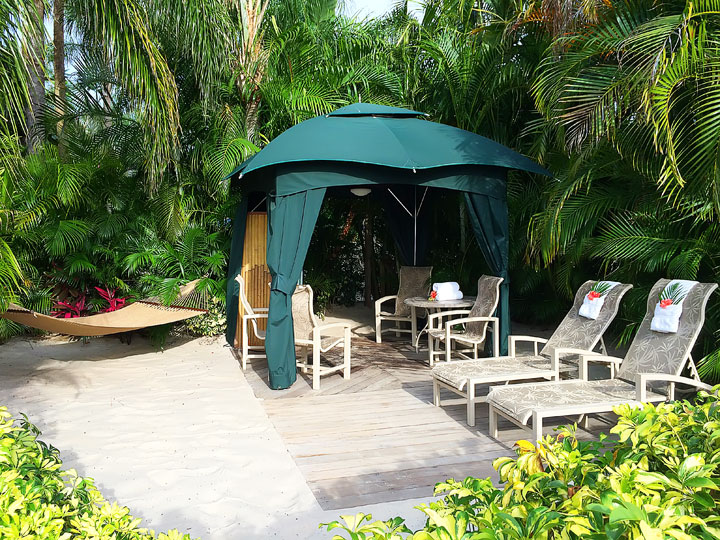 Our cabana was quiet, secluded, and came with everything we needed for a day of relaxation.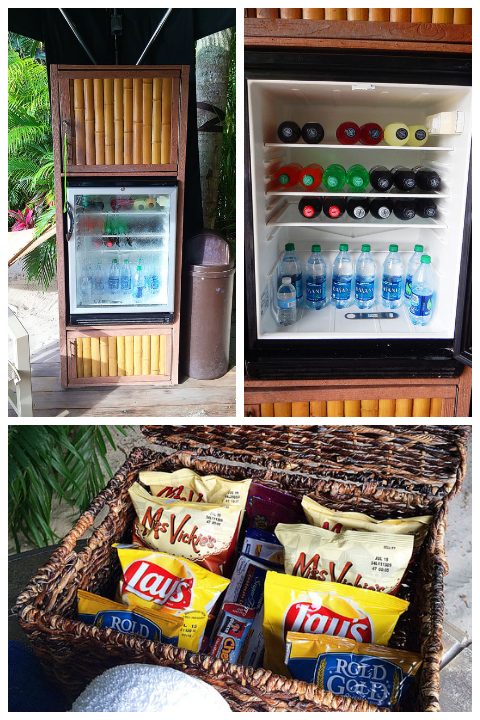 The fridge was stocked with cold drinks, our cabana had plenty of towels and free equipment rentals for snorkeling, complimentary sunscreen, delicious snacks, and we even had our own private locker in the cabana. Did I mention all food inside the park is FREE?? The restaurant serves a freshly prepared breakfast and lunch, as well as unlimited snacks and drinks throughout the day.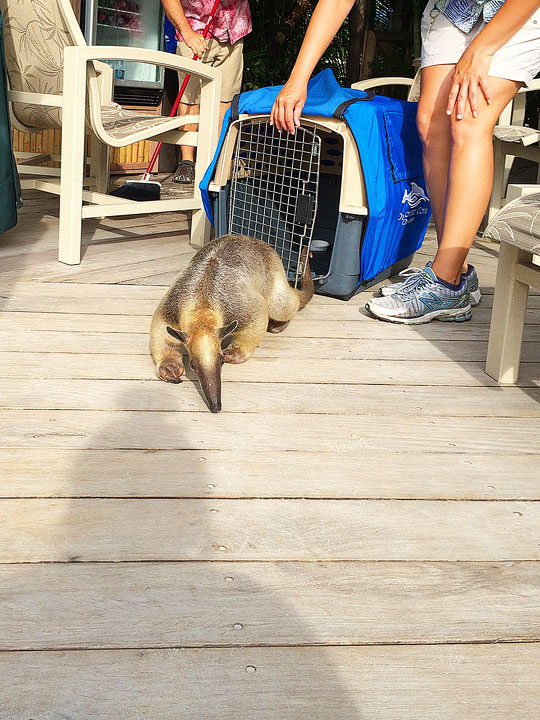 Discovery Cove doesn't officially open until 8am, but you can get to the park as early as 7:15am to check in, eat breakfast, and get settled before the water officially opens. After checking in you'll also take a complimentary family photo that can be picked up for free when you leave the park!  We recommend getting there early to avoid the lines that can start to back up around 8 o'clock. After breakfast we went back to our cabana and had a surprise guest waiting for us!!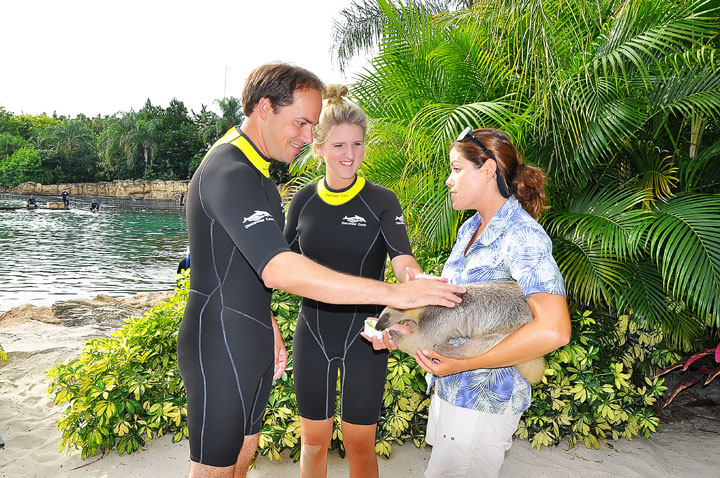 This is Manny the anteater!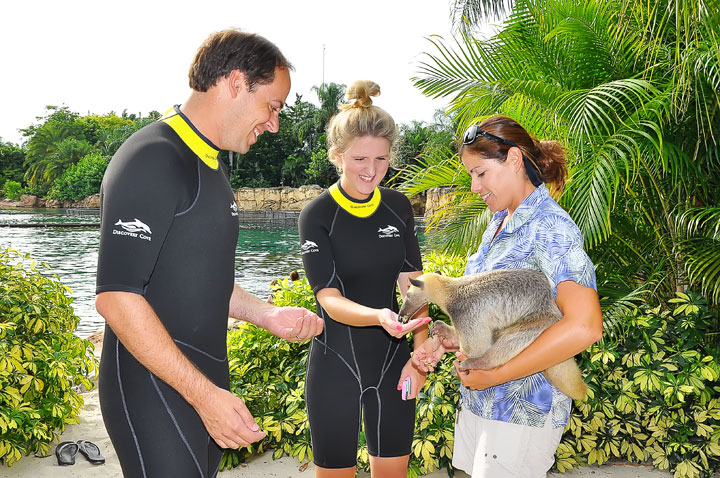 We fed him avocados. It tickled when he ate out of our hands!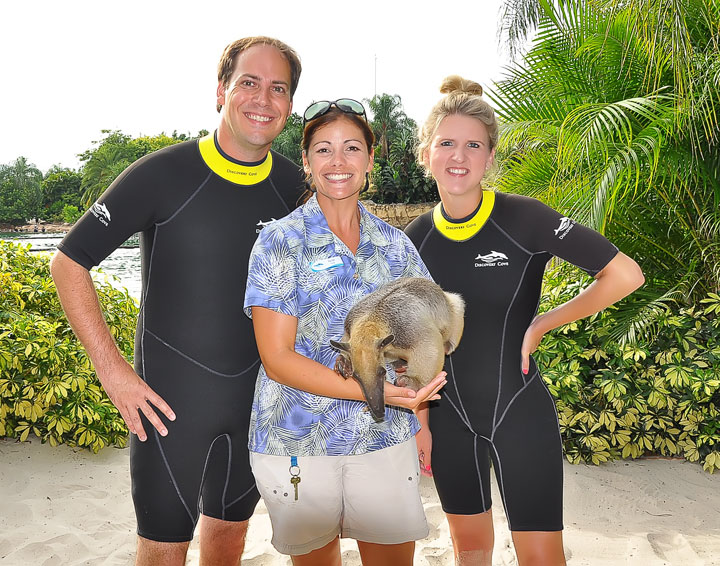 Isn't he a cutie??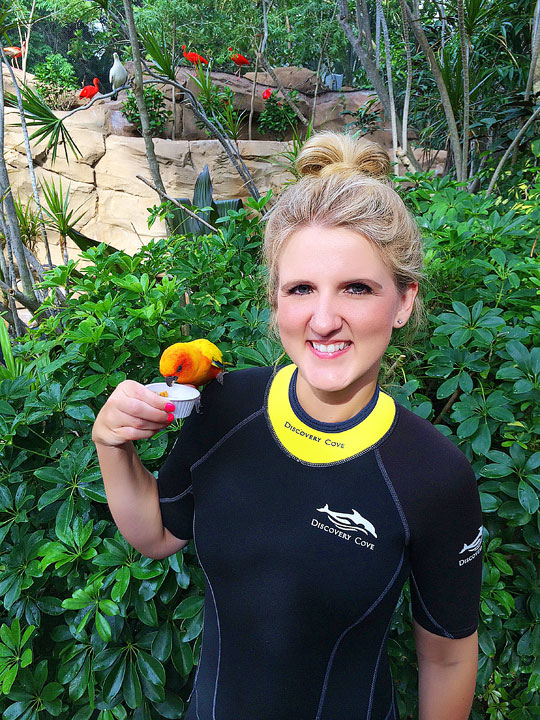 The Aviary
Our first stop as soon as it was open was the aviary. Here you can feed and interact with hundreds of colorful and tropical birds from all over the world. Here's our tip: make the aviary your very first stop of the day, as the birds are always hungriest in the morning! They'll fly right up to you and land on your arm, shoulder, or even right on your hand. However as the day goes on, the birds will get full and are less interested in people.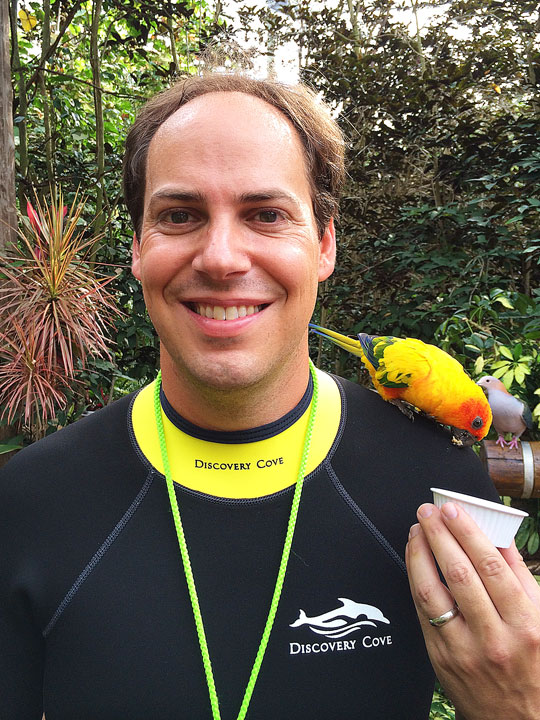 How amazing are these colorful creatures??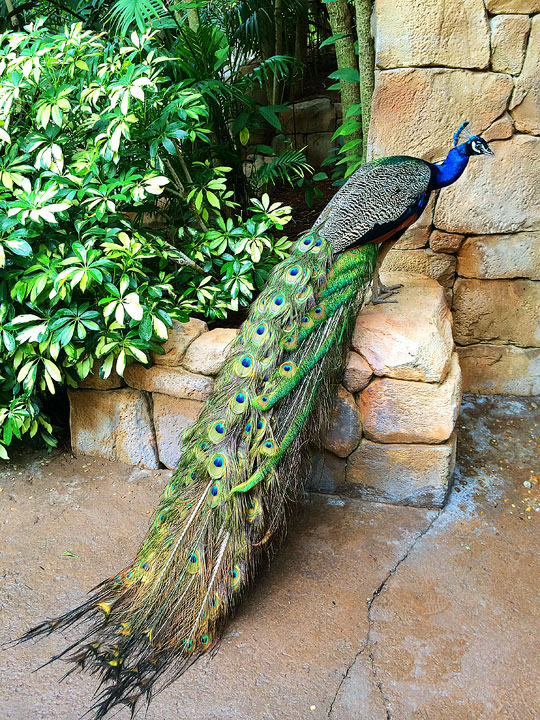 There was a gorgeous peacock.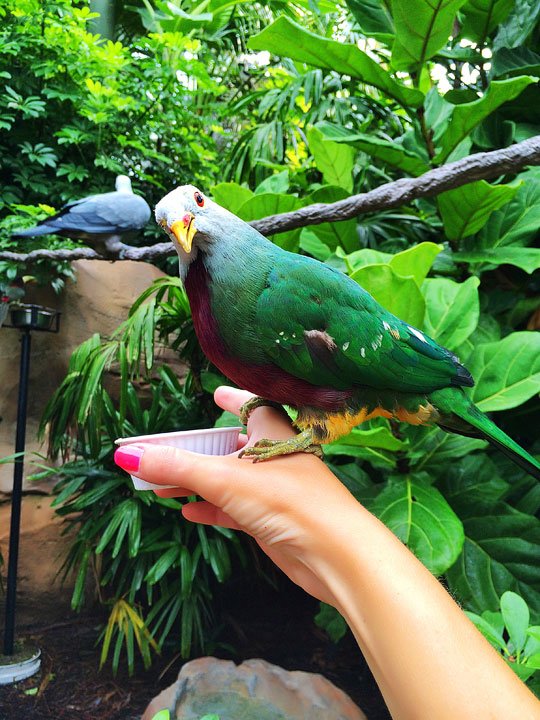 This curious little guy landed right on my finger!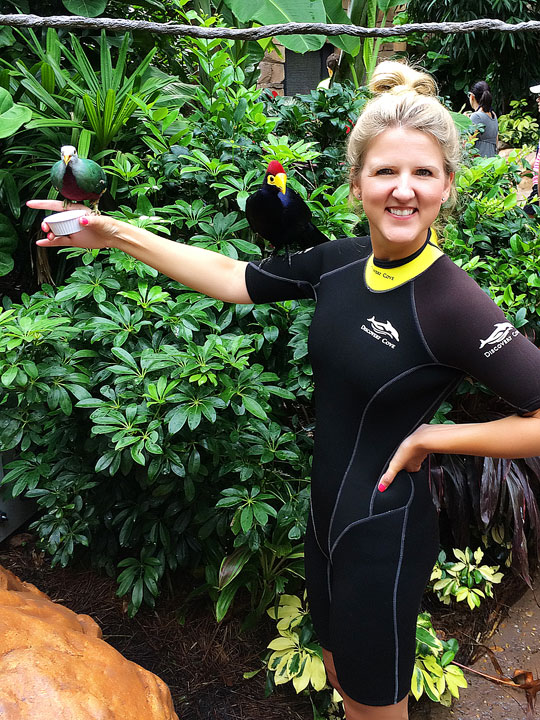 Just hanging out with a couple of new friends! ;)
Underwater Adventure
Our next stop in the park was SeaVenture, a one-of-a-kind, under-the-sea experience!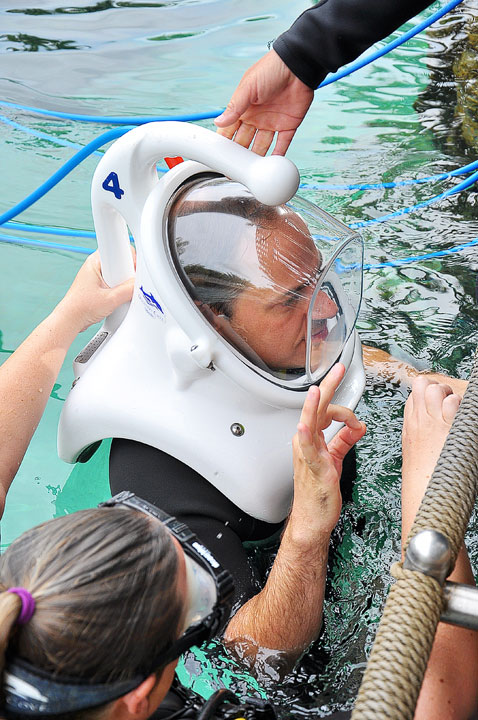 SeaVenture is an underwater walking tour made possible by the use of a dive helmet. You don't even need to have SCUBA certification.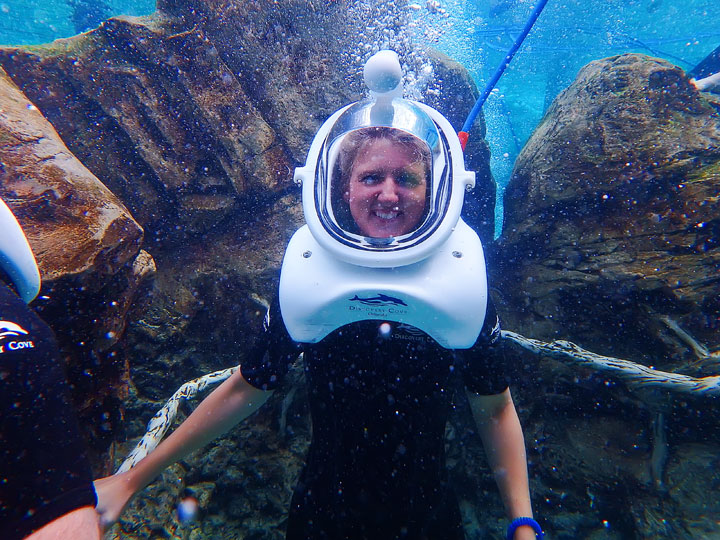 Your hair doesn't even get wet! ;)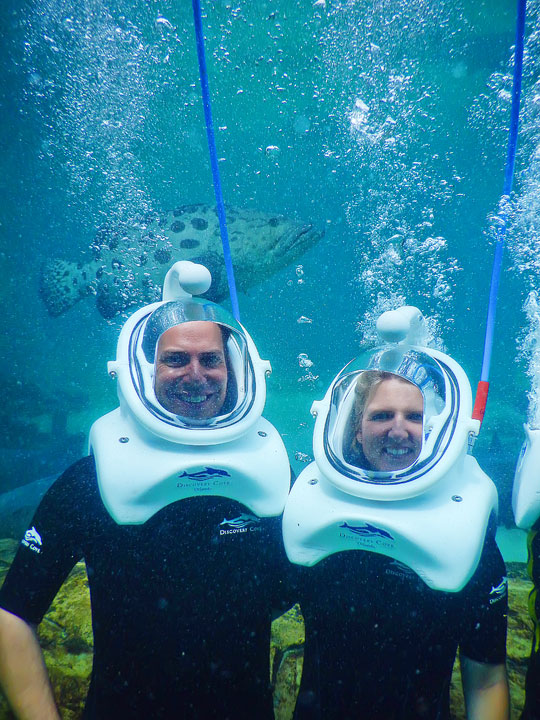 I have never done anything like this before, it was honestly like walking on the moon or being on another planet.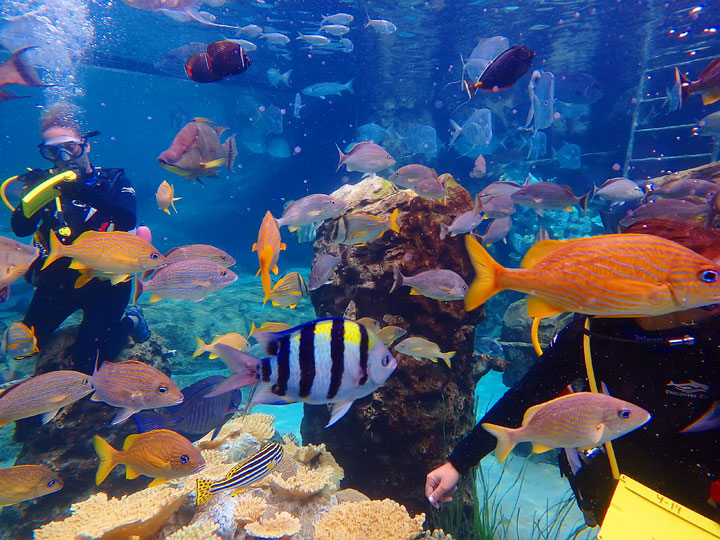 It was the neatest experience being face-to-face with hundreds and hundreds of colorful, tropical fish!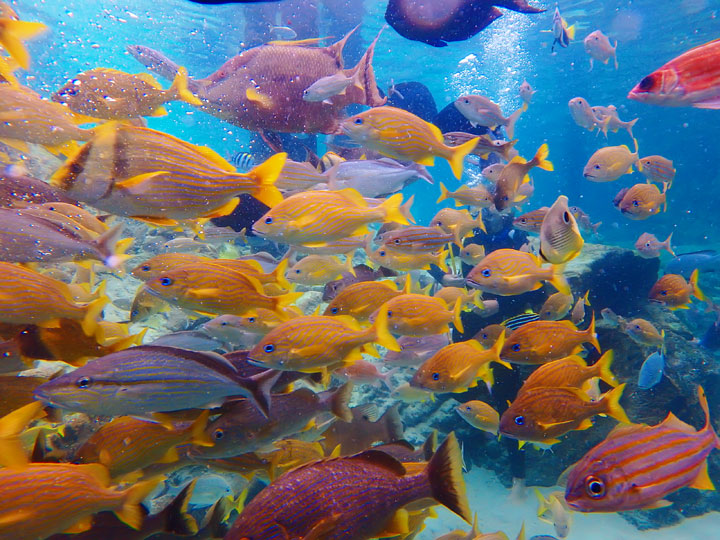 Another awesome thing about SeaVenture? You can totally bring your own underwater camera (we did!), but if you don't want to buy one just for the trip, they will give you a nice underwater camera for free (not just a disposable one) and then you only pay for prints. It's free to use the camera, so might as well take it when they offer, and then you are not obligated to buy any prints. But just in case you happen to take an awesome one, the option is there if you want it. :)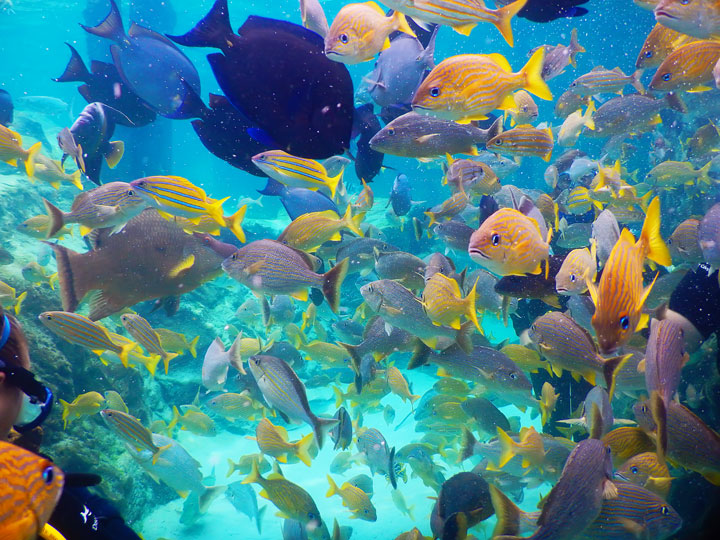 So incredible!!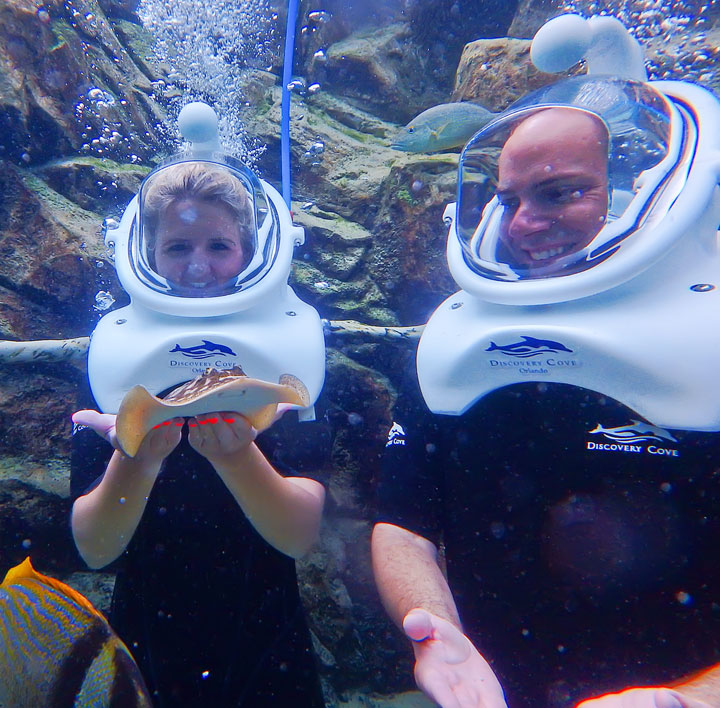 We got to hold a velvety-soft yellow ray…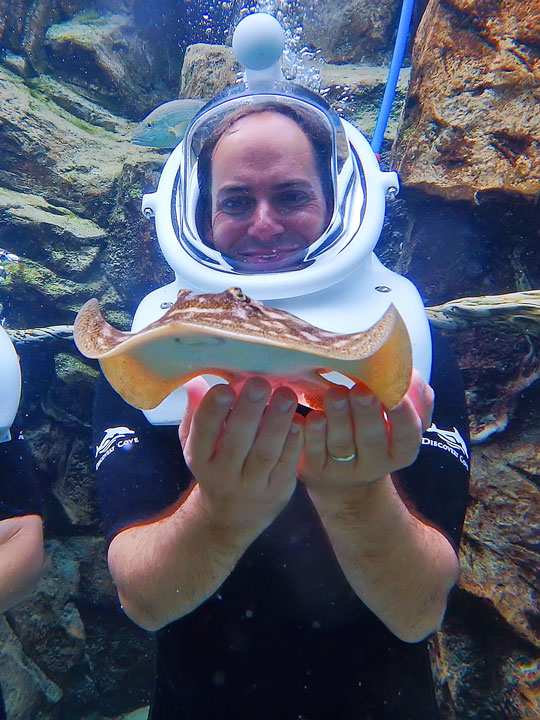 His name was Bolt. :)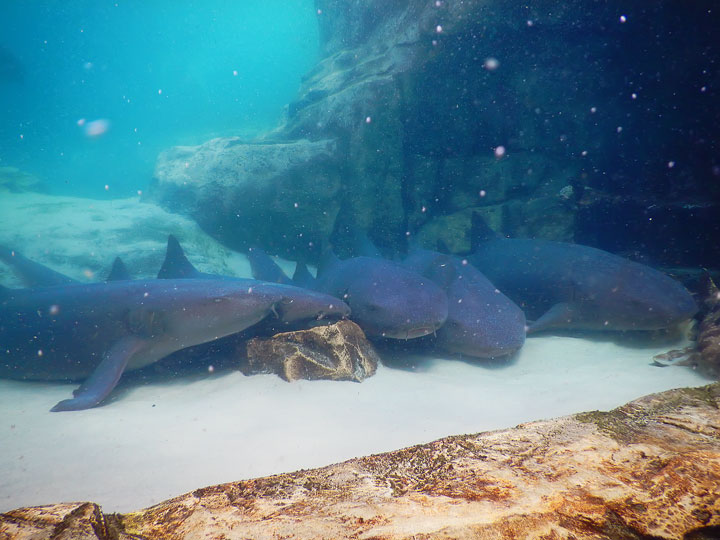 And we came face-to-face with SHARKS!!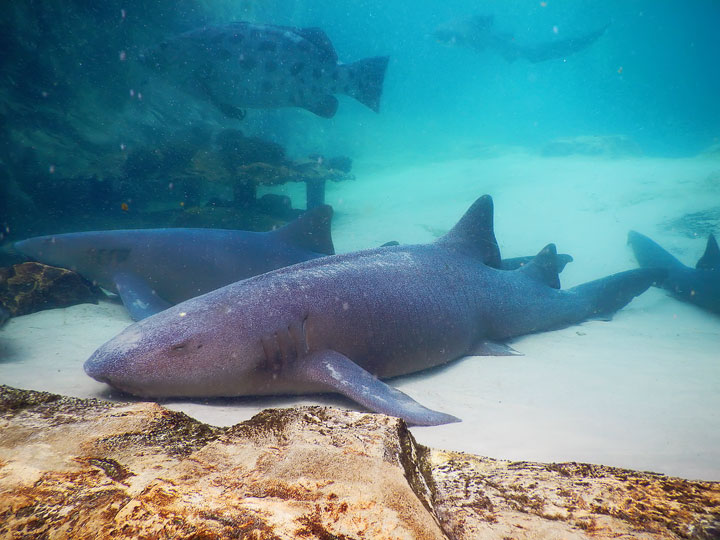 They were behind glass. :)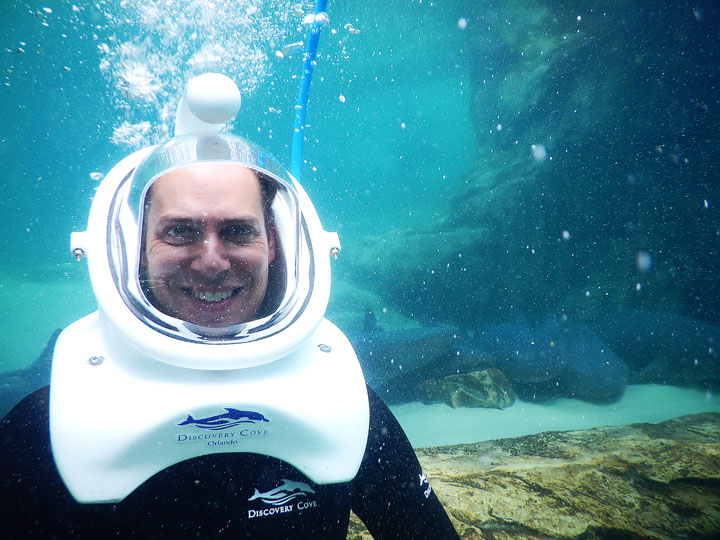 They were just a snoozin'!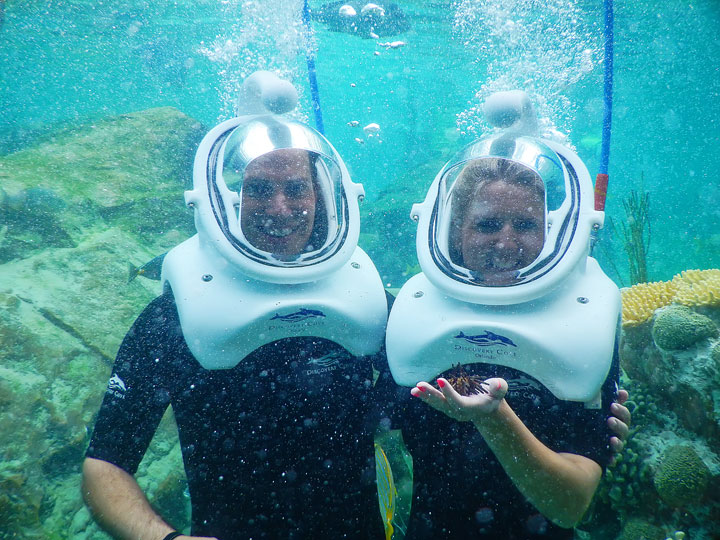 We even got to hold this cute little sea urchin.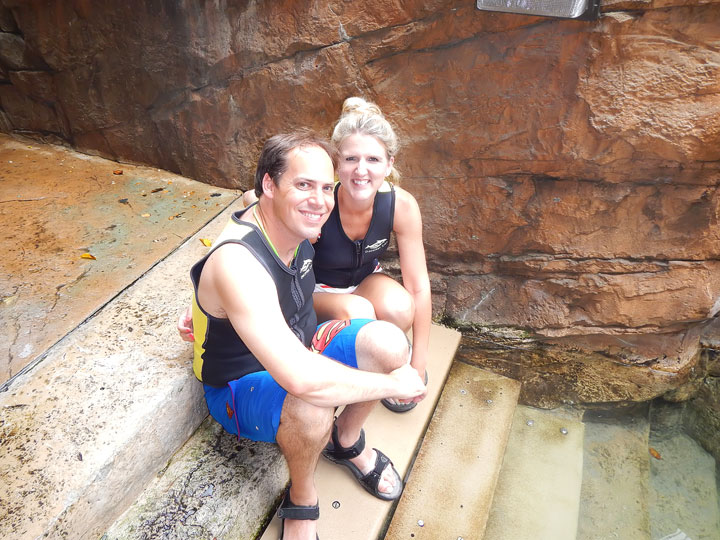 Petting a Shark
After our SeaVenture adventure, we were whisked off to another once-in-a-lifetime experience.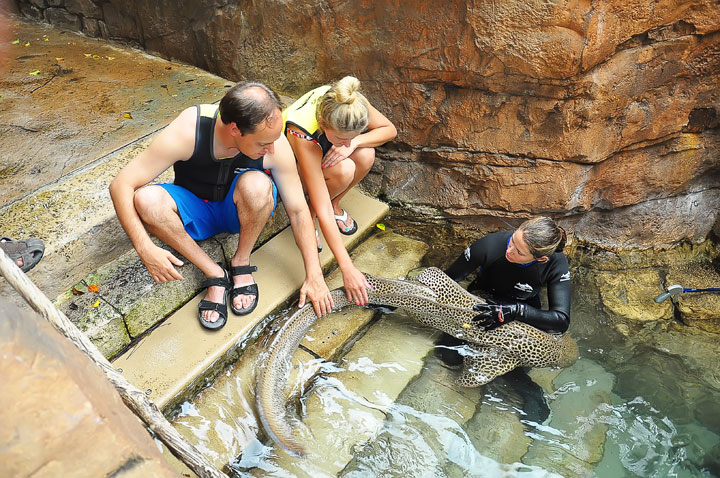 We got to pet a shark!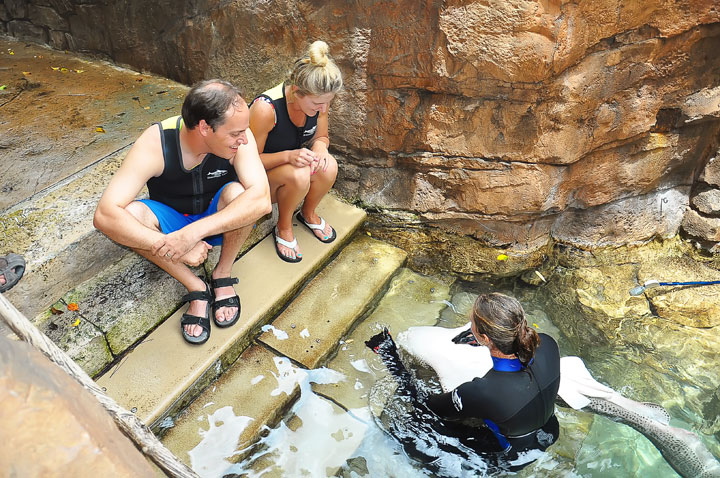 A real, live shark!!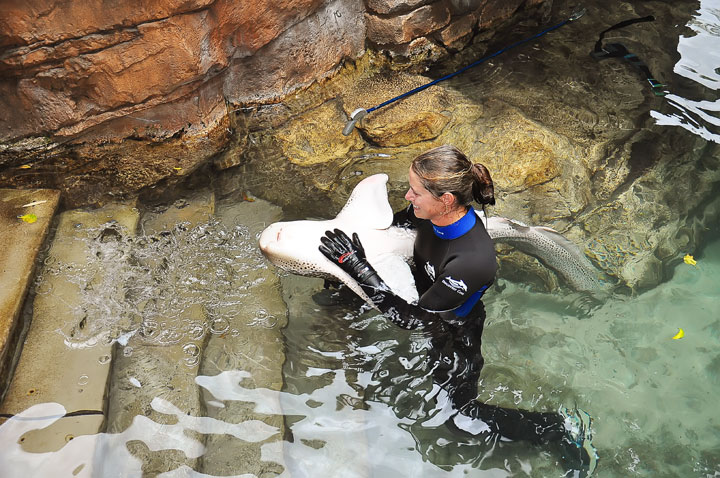 The trainer did this thing where she tickled his belly…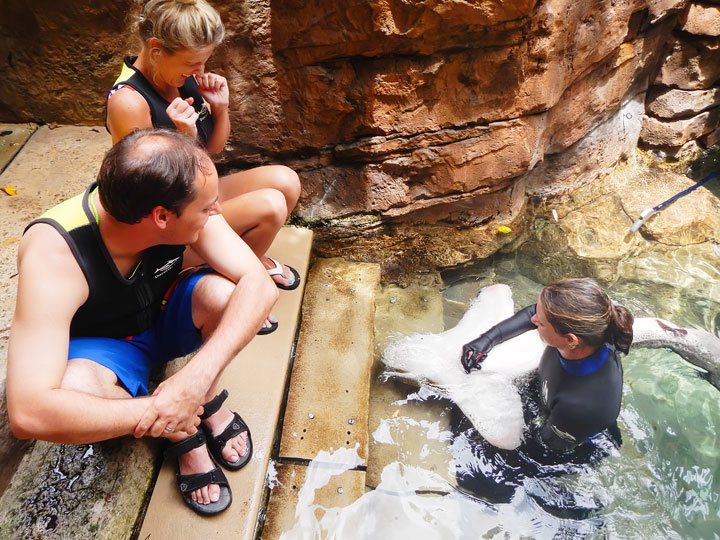 And he squirted us with water!!!!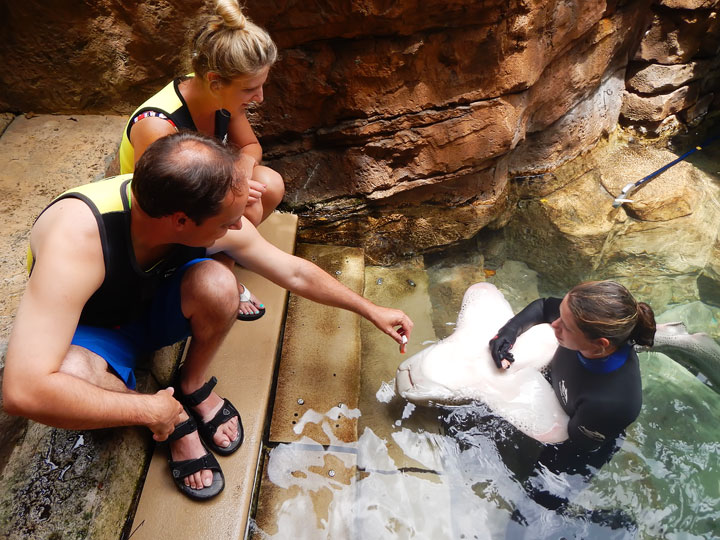 Kevin got to feed him. He sucked it right up like a lightening-fast vacuum cleaner!!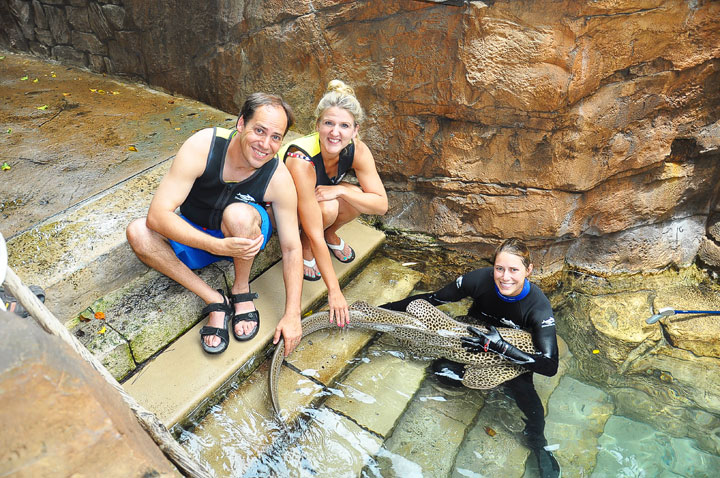 He felt completely the opposite of the rays. He was SO rough and felt just like sandpaper!!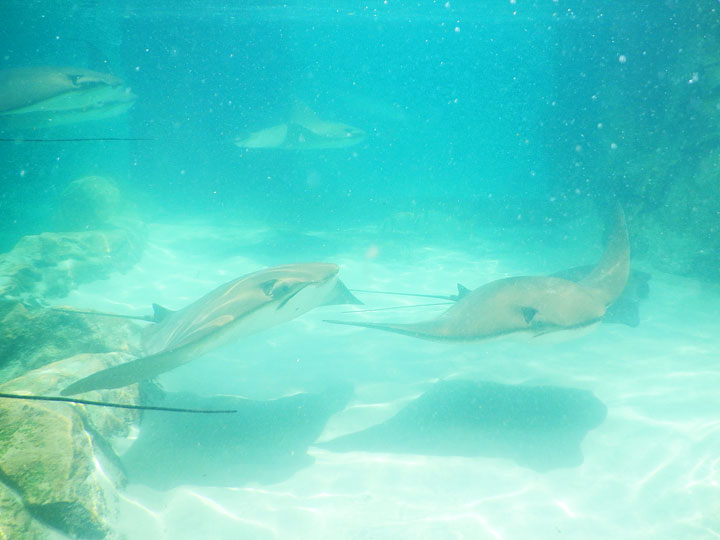 After our shark encounter, it was time to head to the Grand Reef and snorkel with the cute little cownose rays.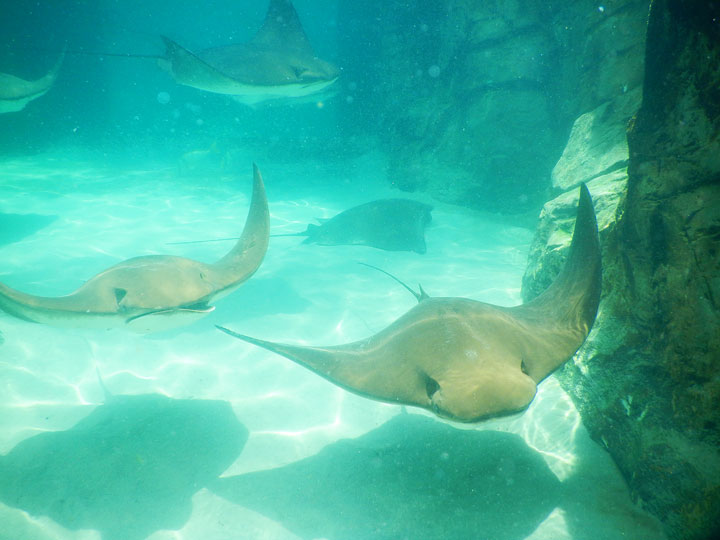 They were just happy as little clams swimming all over the place.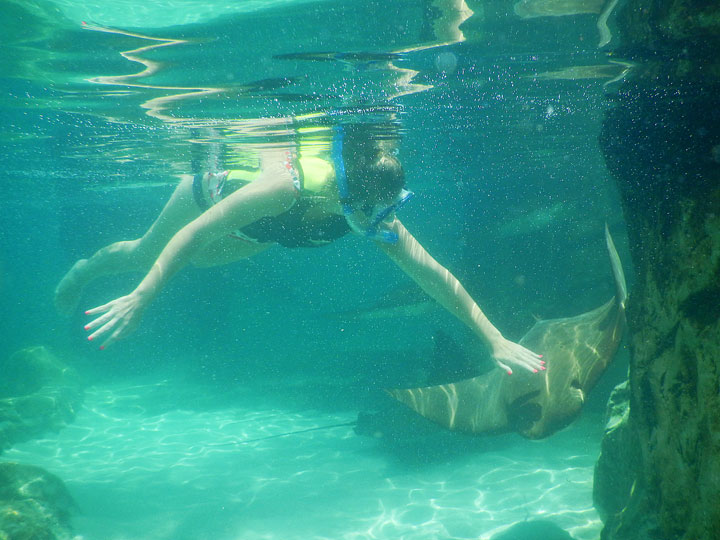 And they were so soft!! Loved swimming with these little guys.
But the biggest surprise of the day was still to come. :)
Stay tuned for the next post!! :) xoxo