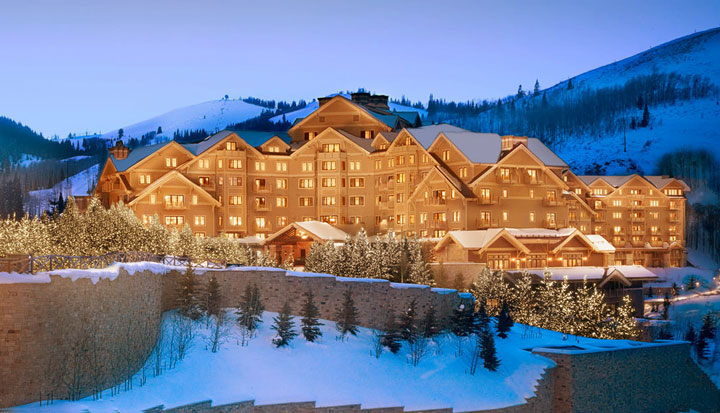 One of the most recognizable new landmarks of Deer Valley is the Montage Hotel and Spa. It is massive, right on the slopes, and visible from several chairlifts and summits. It is so huge, you can see it from almost everywhere! I always ski past it and wonder what it's like. It is seriously like a grand hotel, tucked away in the snowy mountains. I've always wanted to take a peek inside! :)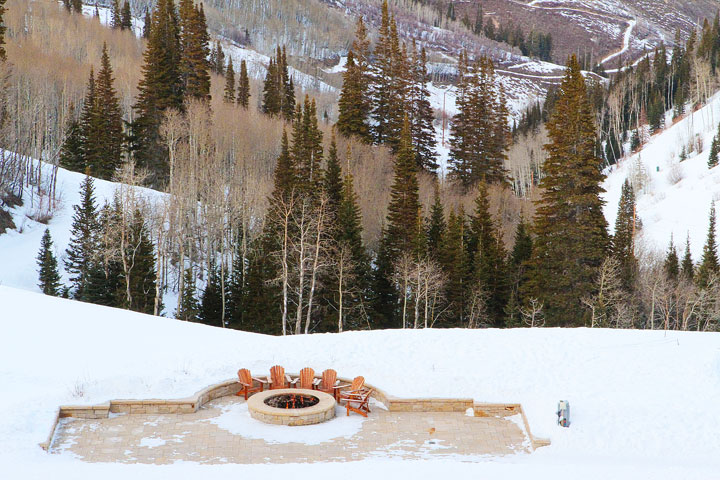 The Montage has an amazing Aprés-Ski experience, and this year we were so excited to go spend a relaxing afternoon at the Montage after a fun day of skiing.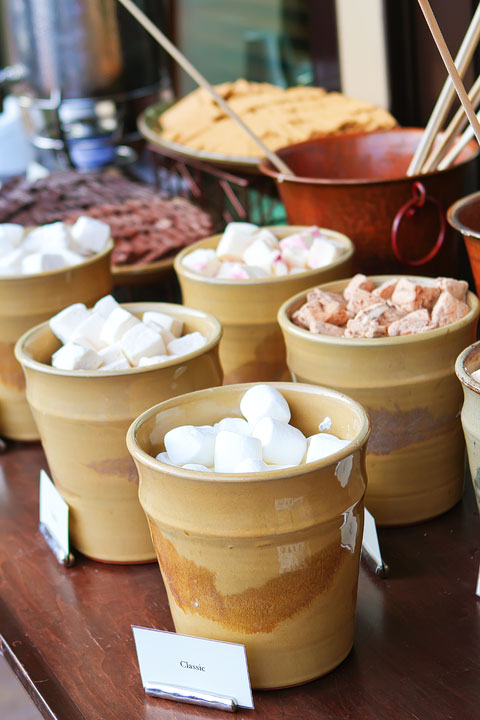 The Montage is famous for their s'mores station!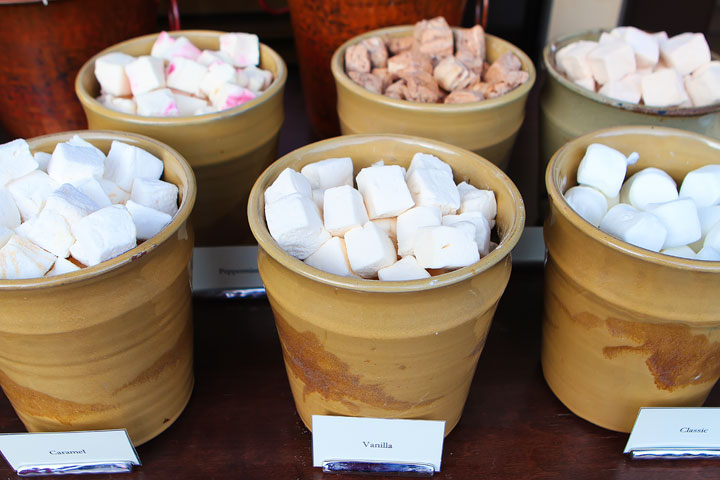 They offer a wide selection of decadent, gourmet, homemade marshmallows for s'mores.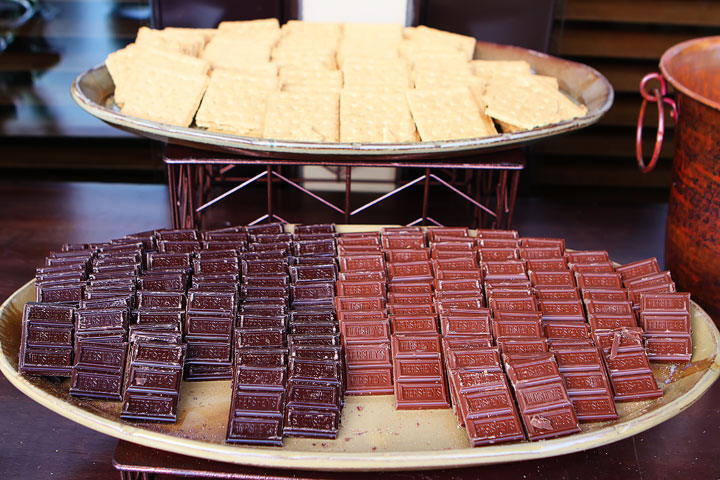 Plus they also have both milk and dark chocolate for your s'mores! So many fun options!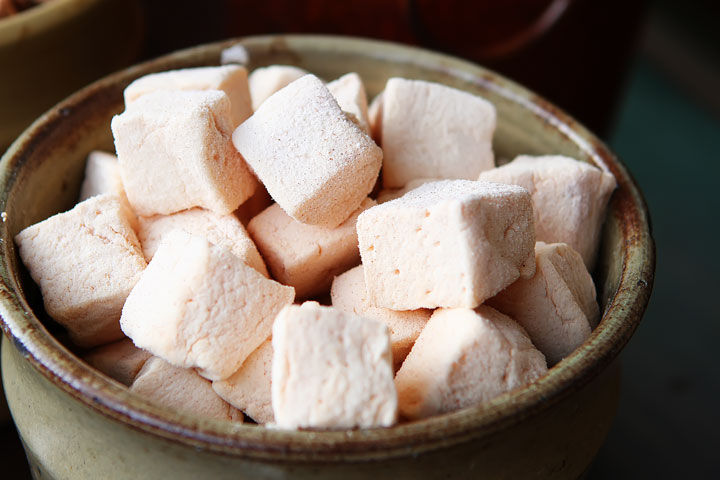 Cinnamon marshmallows… Just look at that beautiful cinnamon sugar!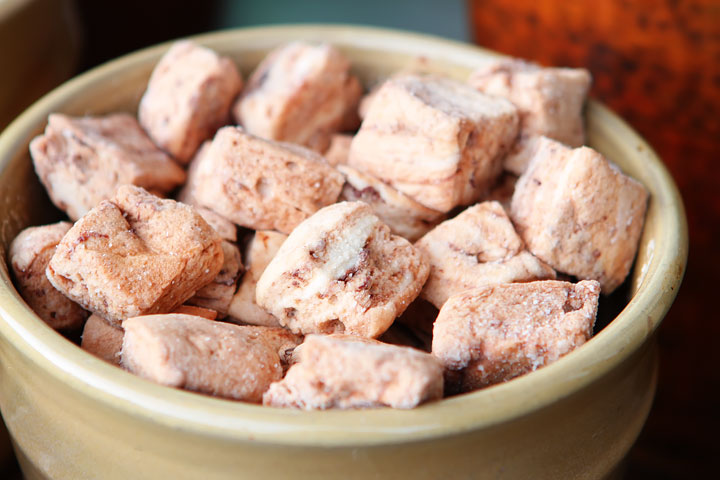 Mocha marshmallows…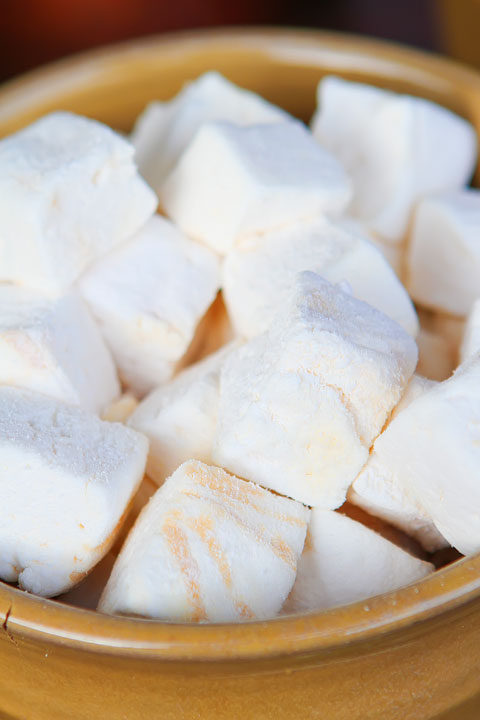 Swirly salted caramel marshmallows…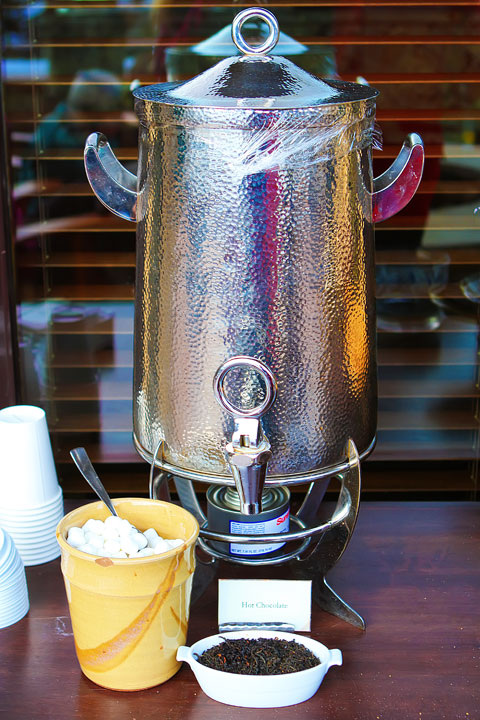 And of course hot chocolate to keep you warm by the fire. :)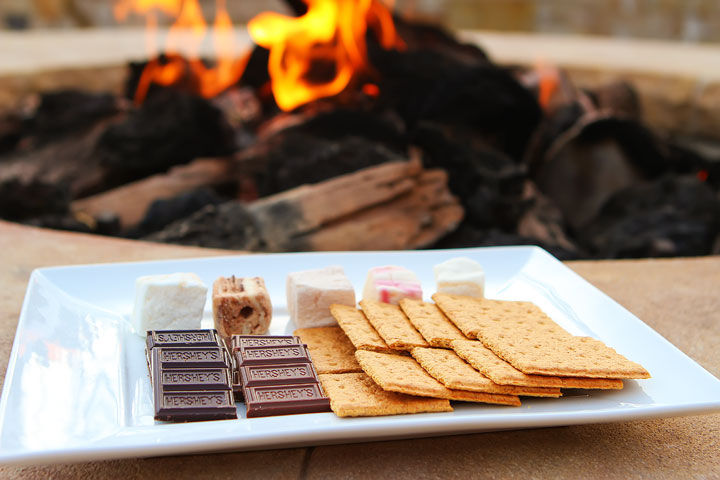 They also had peppermint marshmallows!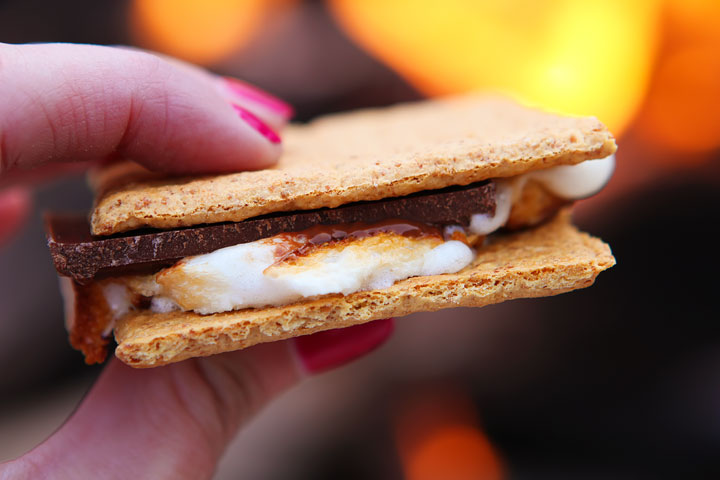 The homemade marshmallows were amazing! They got perfectly golden brown and toasty, were insanely puffy, and I didn't burn a single one. They came out perfect every single time! And it didn't take forever, either. They were like magic marshmallows. :)
My favorite combination was Mocha + Dark Chocolate, with Salted Caramel + Dark Chocolate being a close second!! :) Cinnamon was pretty darn good, too, lol!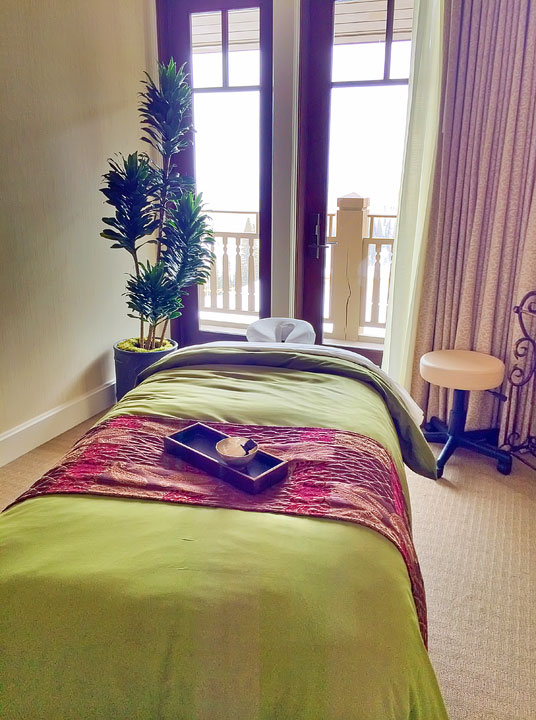 The next day I decided to take the morning off from skiing and check out the Montage's famous spa — the largest spa in Utah. I was seriously in awe of this gorgeous spa! The treatment rooms even have windows that open up to a stunning mountain view. You can choose whether you want your curtains open or closed for your treatment — I wanted mine open for the view! :) I got the Montage's signature 90 minute Mountain Massage, and oh. my. gosh. I have never been in such heaven in my entire life. I never wanted to leave! If you go, ask for Brenna!! She is amazing!!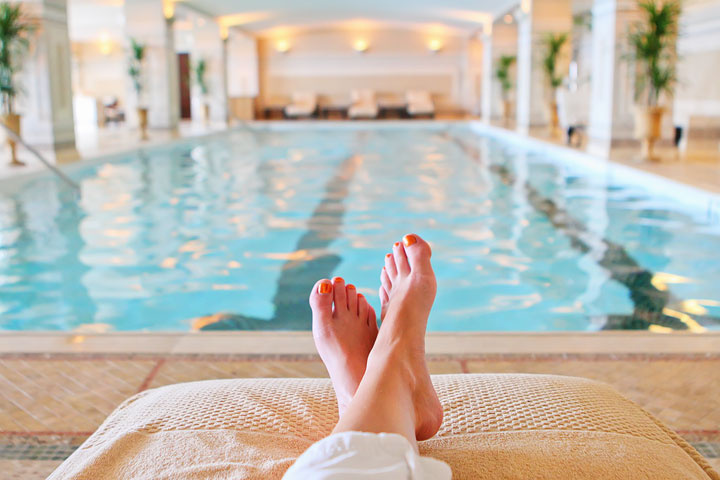 I was in a state of bliss after my massage, so I just hung out by the quiet pool for a little while, and off to my left I could see the snow softly falling on the mountains.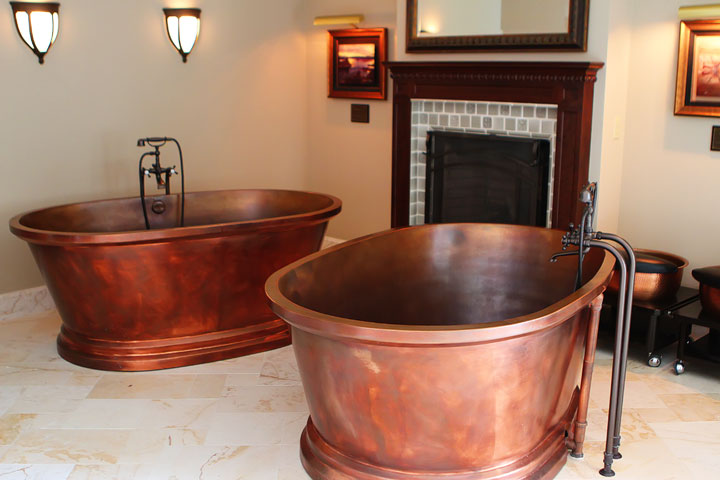 Before I left I took a peek at some of the other treatment rooms. This was the couples massage suite. It had three rooms. You first start off with a side-by-side relaxing tub soak…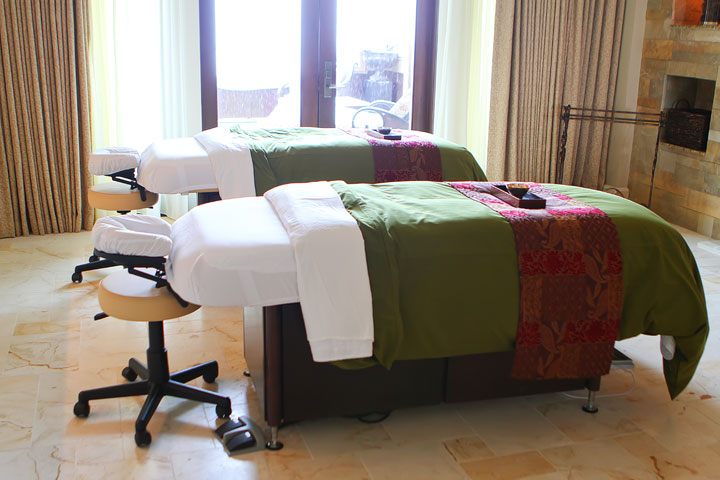 Then couple's massages…. Then you could move on to your private bathroom with a large shower and double showerheads. Swoon!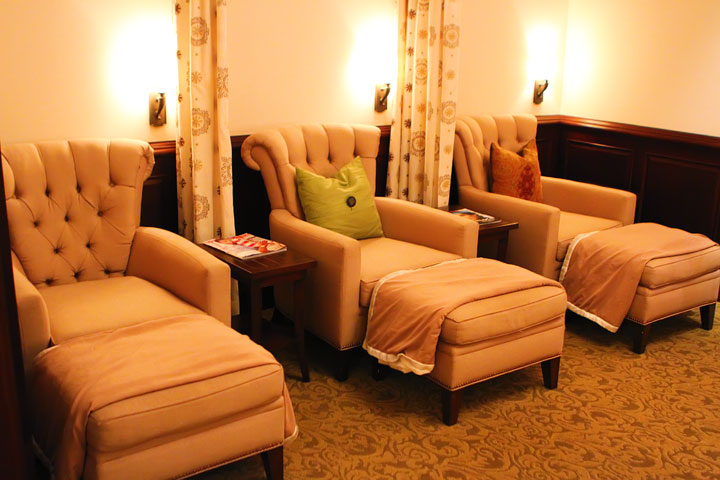 This was the women's lounge where you could hang out and relax before or after your treatment.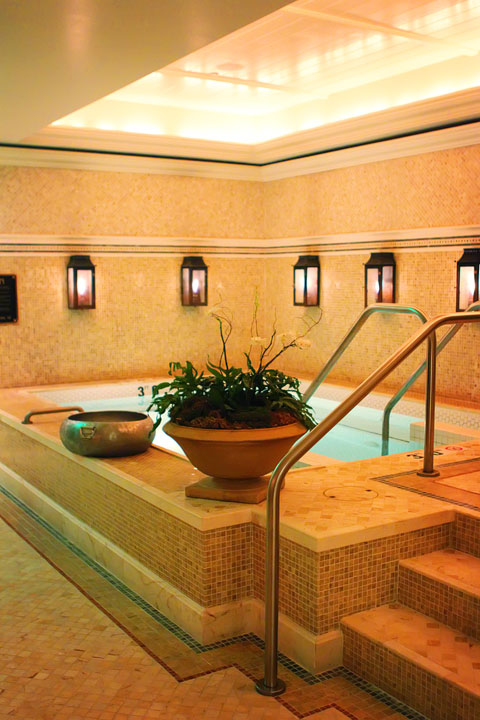 Or take a dip in the tranquil Roman bath. Seriously so peaceful in here! Loved everything about the Spa Montage. I never wanted to leave! Thanks so much to the Montage for hosting us for a s'mores and spa day!
I've still got one or two more posts to share about Deer Valley — all about the FOOD!! :) Stay tuned!! :)
Thanks so much for looking!! Have a great week! :)