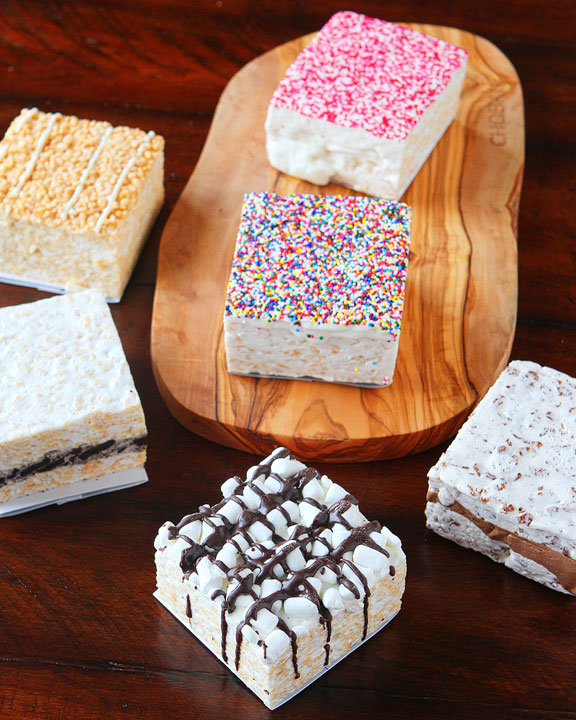 You guys, I have GOT to tell you about The Crispery! Have you heard of The Crispery? They deliver the most delicious, decadent, homemade gourmet rice crispy treats right to your door. Honestly, they are the softest, squishiest, gooiest, butteriest, marshmallowiest rice crispy treats I have ever had!! They are so good! :) My sweet friend Stephanie from Plain Chicken sent me some in the mail last week and introduced me to The Crispery. I am hooked!! They come in so many crazy delicious flavors!!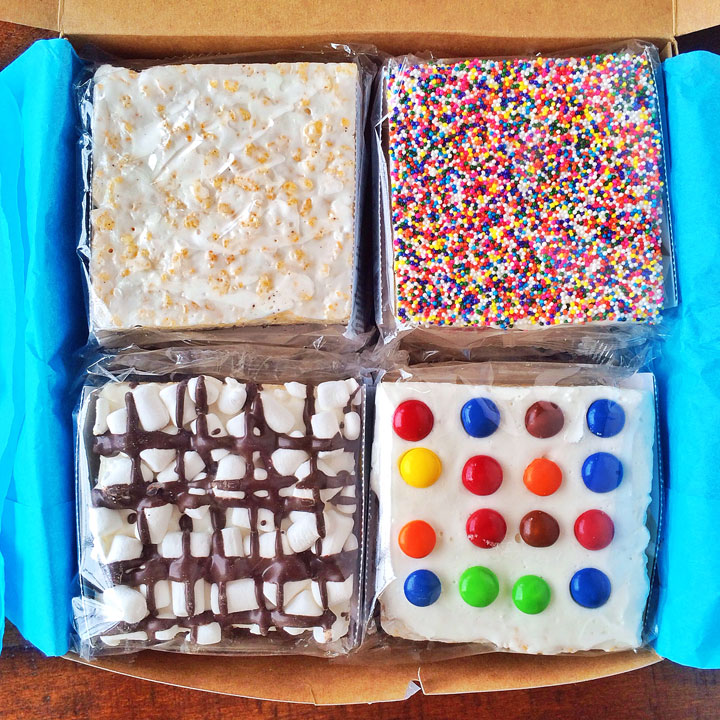 You can order from tons of different gourmet flavors online, and they deliver them right to your door. They are perfect for gifts. How fun would it be to get this in the mail?? :)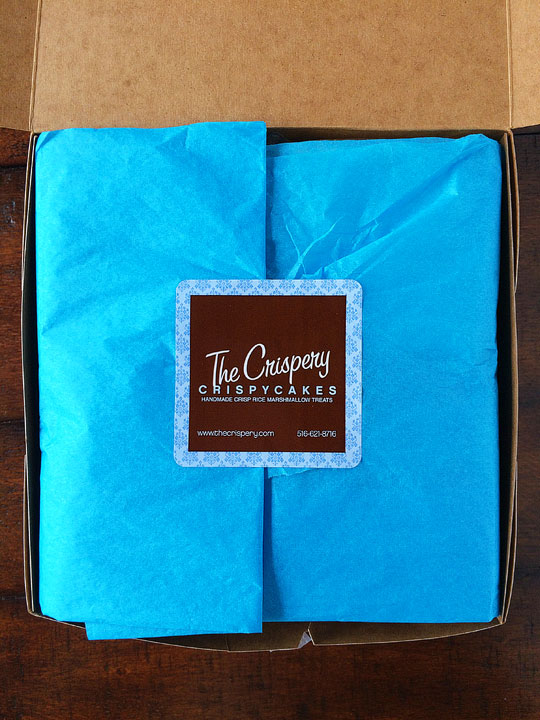 Let's take a peek inside. :) Sorry, I had already ripped into mine, so I tried to fold it back to take this picture for you. ;)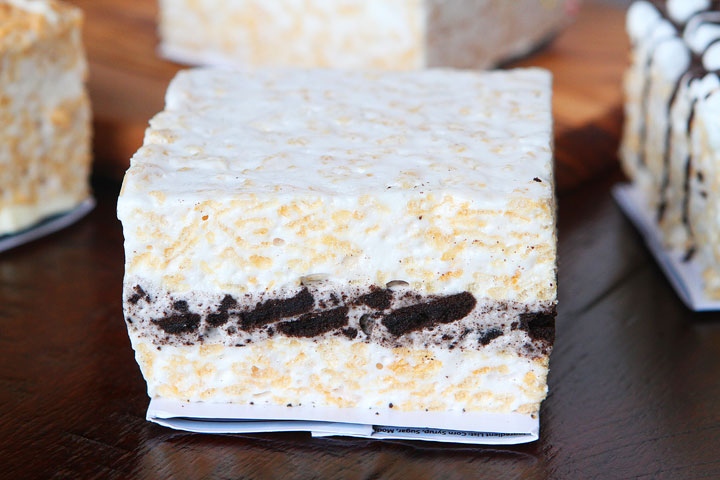 First up is Cookies and Cream! This one smelled JUST like Oreos when I opened the wrapper. So fun! You can tell they use the good ingredients in their treats.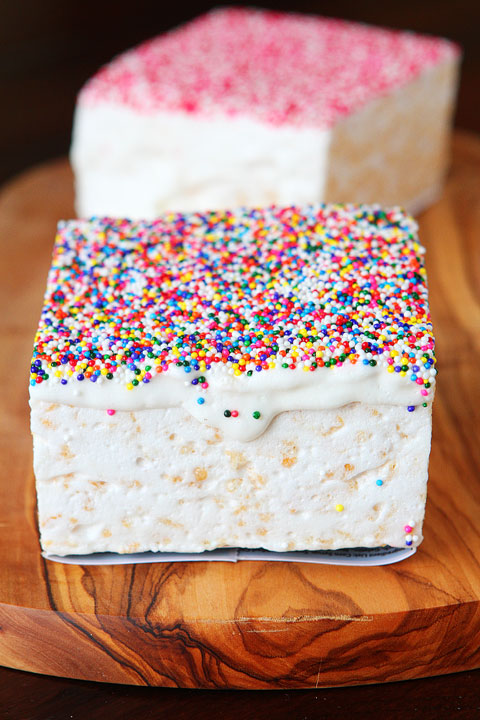 How fun is this rainbow sprinkles rice crispy treat?? This was probably my favorite one. It was just SO soft and squishy and buttery and gooey. Just like a rice crispy treat is when you first make it. Personally that's when I think they're the best! Even after they've set up just an hour, they're no longer as good. I wonder how on earth The Crispery gets theirs to stay good so long??!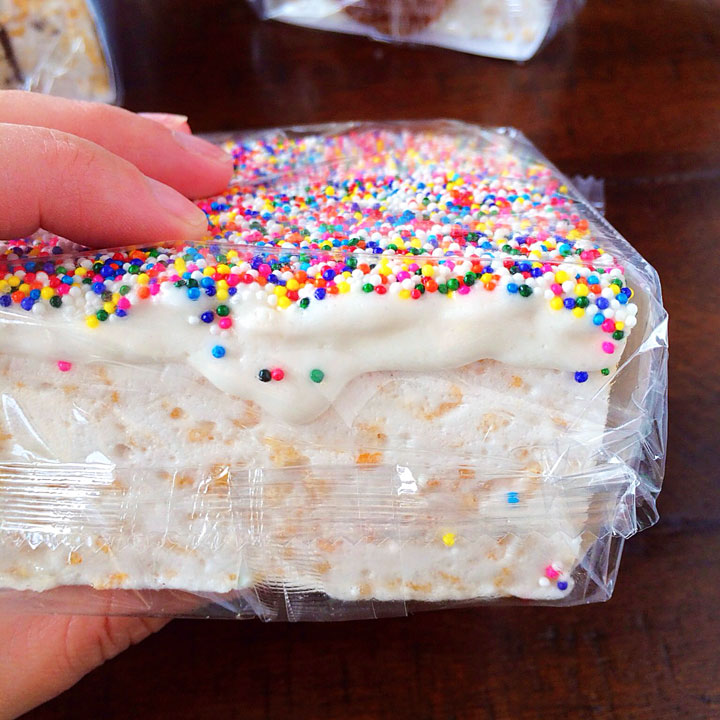 How amazing does that gooey topping look??! :)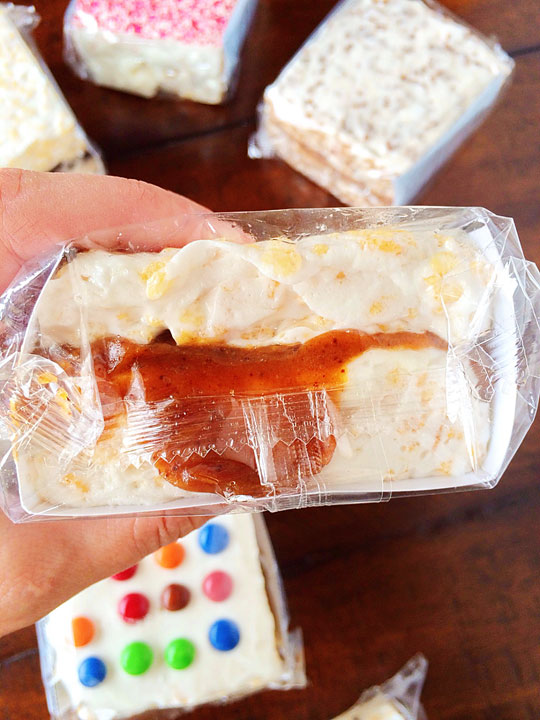 Then there was a salted caramel one! Sorry, we ate this one too fast to get a good picture, lol! :)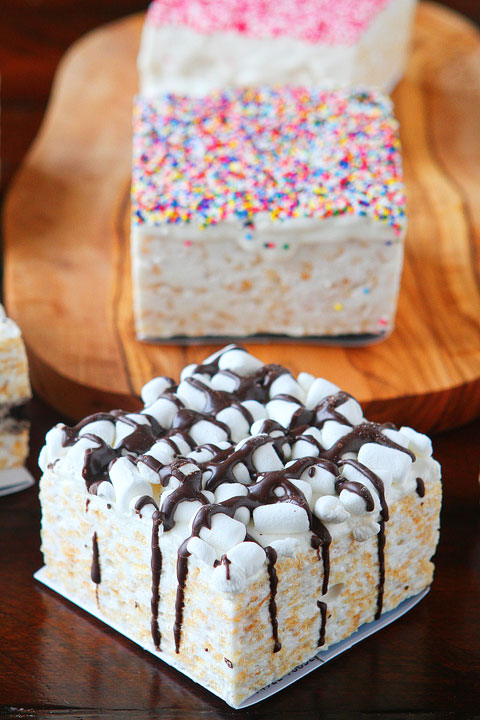 Loved this fun chocolate drizzle one! Love how soft these are!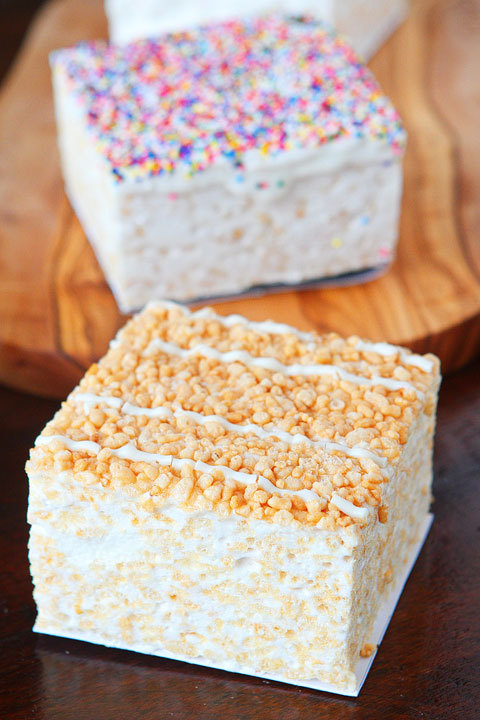 This Crispy White Chocolate was one of Kevin's favorite! I loved the crunchies on top.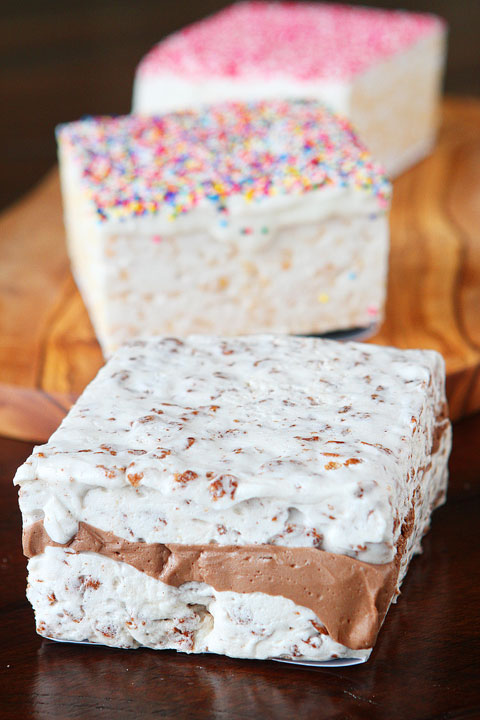 Oh my gosh, this chocolate one was a DREAM! It's made with cocoa crispies and has chocolate chunks and a gooey chocolate marshmallow filling in the middle. I would totally try to recreate this one. The chocolate chunks in the middle were perfect!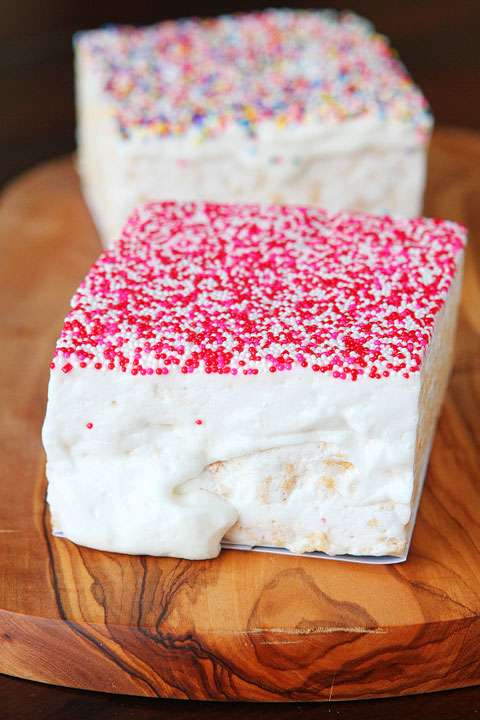 They even had fun Valentine's Day treats. These would be perfect for Valentine's Day gifts! Here's their Shipping Policy. If you order today, there's a chance they might get there by Friday! :) You can also buy them in person in some locations. The Crispery Store Locations.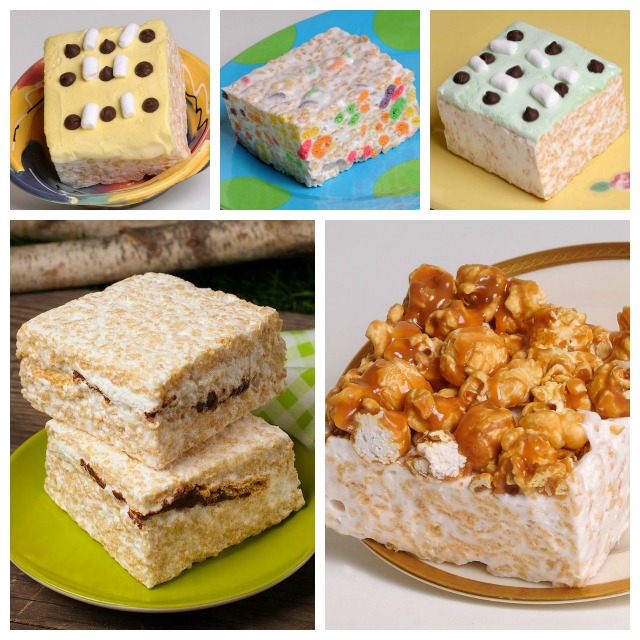 There are so many more fun flavors I want to try next time! :) Banana Chip (Kevin would love this one!), Fruity Cereal, Mint Chocolate, S'MORES!!!!, and Salted Caramel Popcorn!! So fun!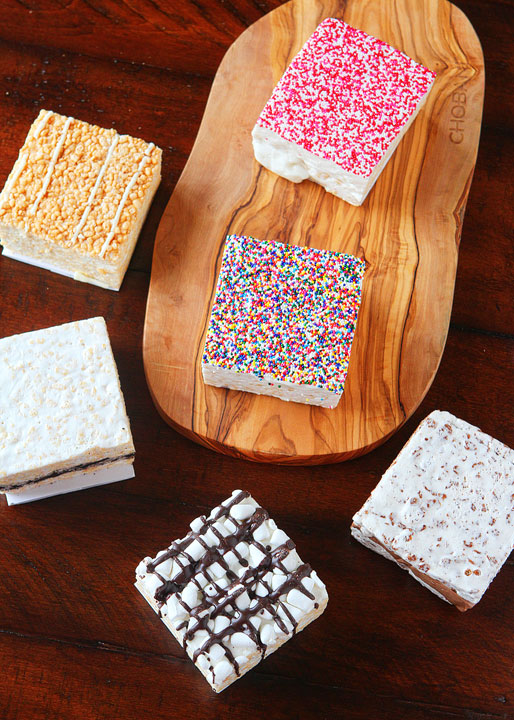 Here's their info if you want to order some. If you love rice crispy treats, you will not be disappointed!! :)
The Crispery Crispy Cakes
Homemade Crisp Rice Marshmallow Treats
https://www.thecrispery.com
UPDATE: Just got a sweet note from The Crispery, and after she saw this post she wanted to offer Kevin & Amanda readers an exclusive discount of 15% off any order. Just use the code amanda15.
Thanks so much for looking! Hope you enjoy!! :)