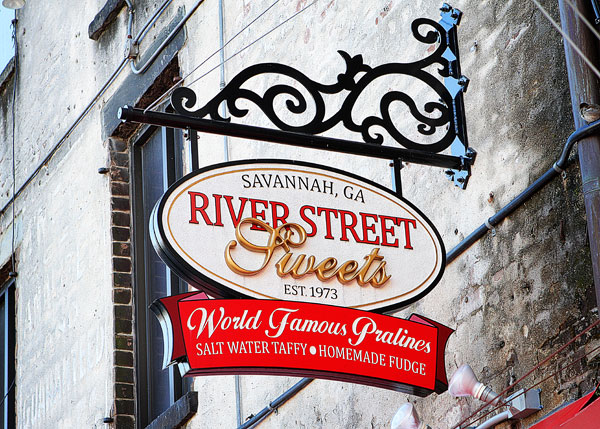 You know we couldn't go to Savannah without a day of Sweet Shoppin'! :) Good thing we walked approximately 5,294 miles everywhere to keep up with all these goodies. That's what it felt like, anyway. I'm sure that's what it actually was.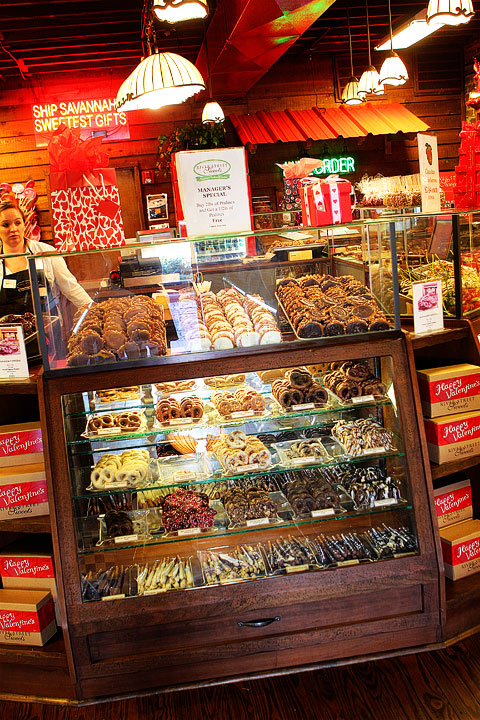 We started out on River Street and popped into Savannah's two candy shops, River Street Sweets and Savannah's Candy Kitchen to pick up some pralines. Thanks to all who recommended these!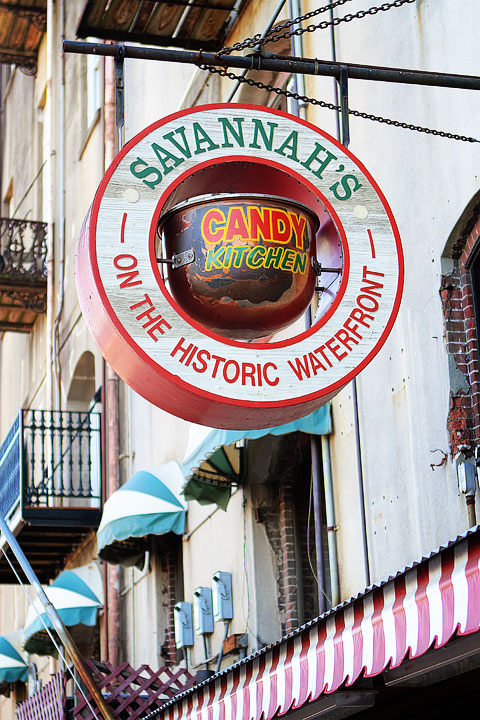 Talk about heaven! They reminded me of blondie batter wrapped around candied pecans. Pretty much my two favorite things on earth.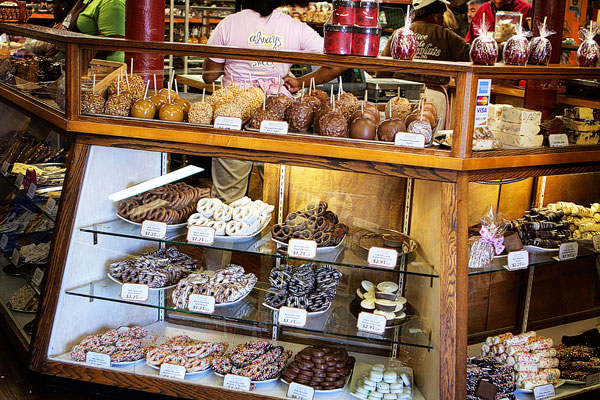 They were making them fresh and they were warm and soft with plenty of free samples to go around.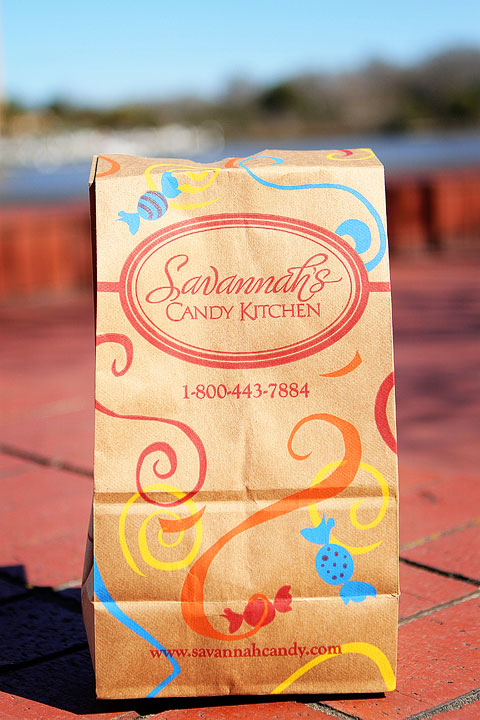 If you stop by Savannah, these pralines are definitely a must!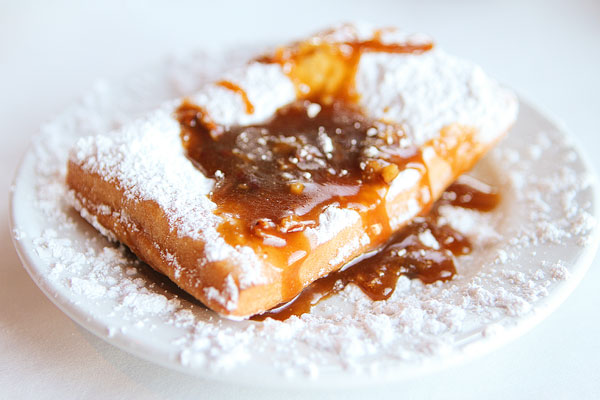 You know what else is a must? Beignets. From Huey's on the River. These were, hands down, the BEST thing I ate in Savannah. And you gotta get it with the praline sauce. Also a must. Talk about melt in your mouth delicious. We devoured an order of these and seriously considered canceling our lunch order and just getting more beignets.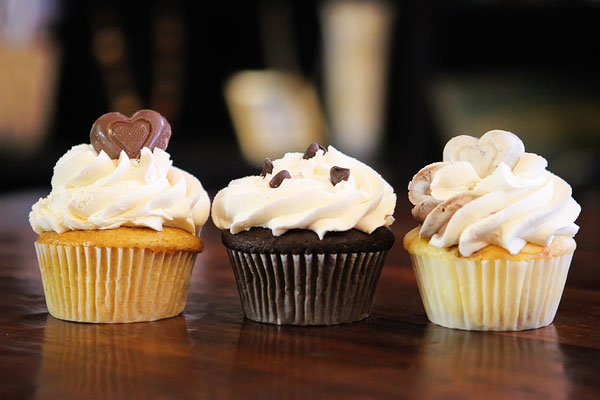 You know I couldn't leave Savannah without finding cupcakes. :)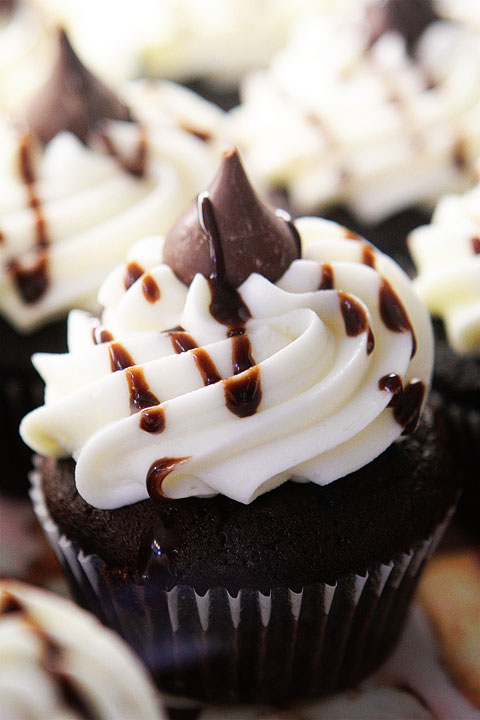 We ran into the cutest little shop, the Cupcake Emporium.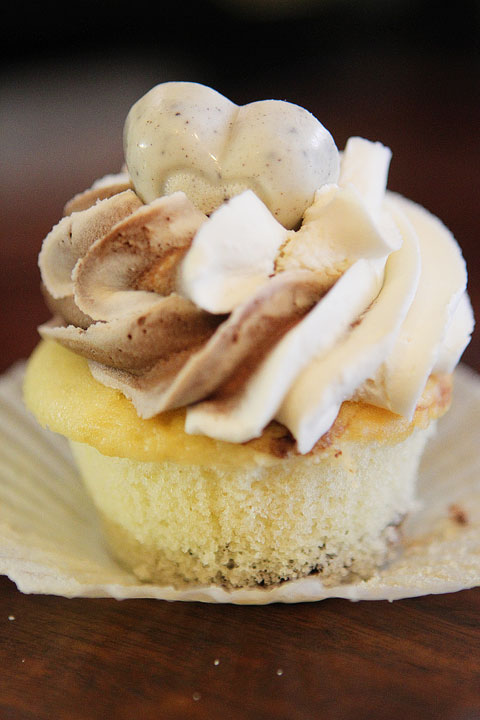 They had a large variety of flavors every day. Here was a marble frosted cupcake with a gooey brownie stuffed inside.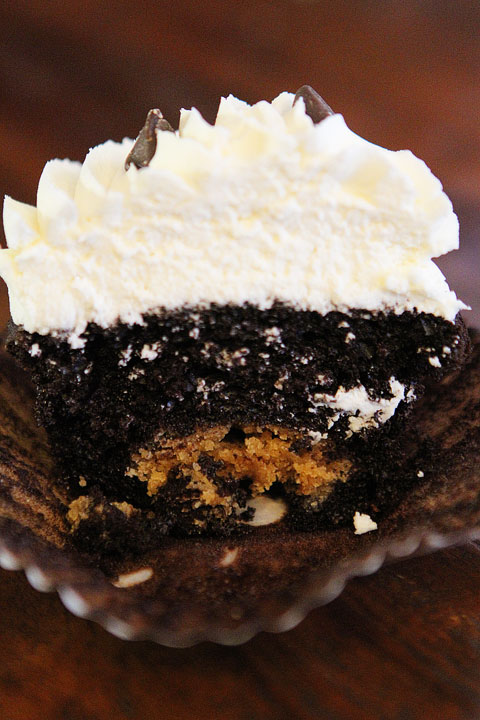 And here's a Chocolate Chocolate Chip Cookie Dough cupcake! Try making this cookie dough cupcake recipe using the best chocolate cake recipe for the cupcakes… Seriously outrageous!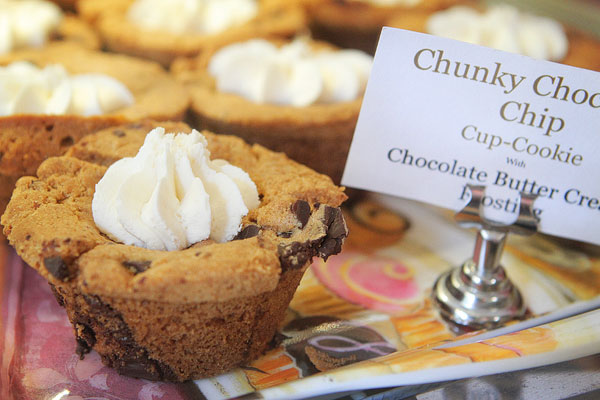 They also had these fun cookie cupcakes.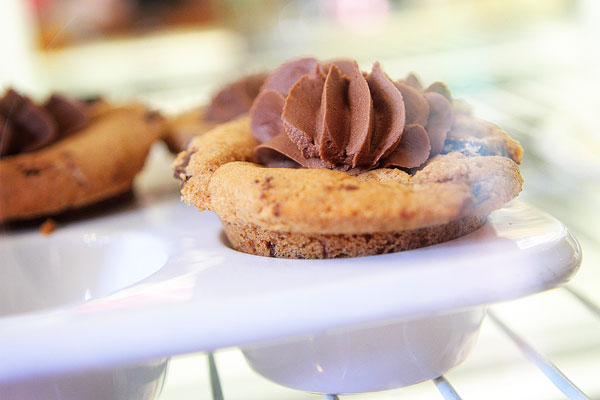 It was a gooey chocolate chip cookie made in a muffin pan and topped with buttercream frosting.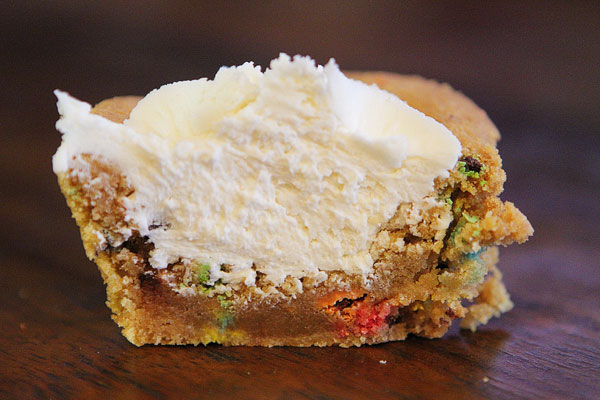 Here's the M&M one. Yum!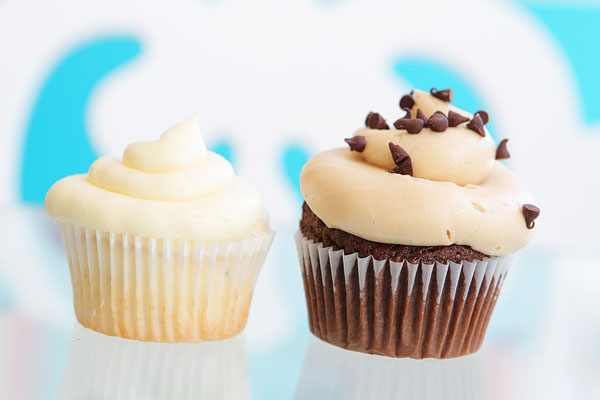 We also found this incredible little cake shop, Kerry O'Conner Cake Design. You have to stop by this gorgeous shop and check out her cakes. She's got a few books of her cakes on the table and they are simply stunning. Kev and I both agreed we wanted to get married again just to have her do our wedding cakes! She's also got a few irresistible cupcakes to keep you company while you browse through her books. :) Here we have a lavender cupcake with honey buttercream and a mocha cupcake.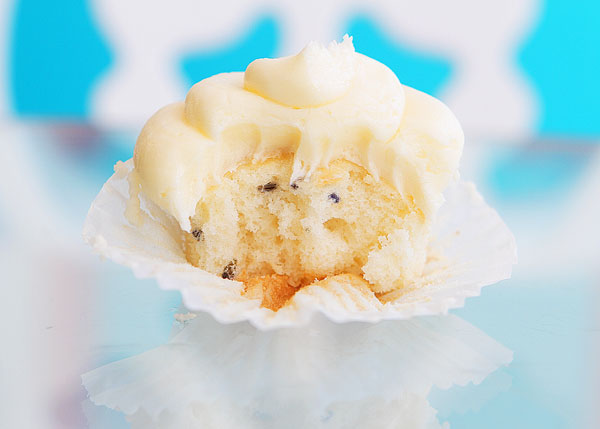 Check out this lavender cupcake! Wonder if I can make something like this with the lavender in my garden… My next project in the kitchen will definitely be honey buttercream. It's quickly becoming a favorite.
We also popped in the Savannah Bee Company on River Street, so I picked up some sweet white honey to do just that…