These Salsa Verde Chicken Bites are one of my absolute favorite chicken recipes! You can't beat tender chicken and flaky cornbread slathered in salsa verde sauce!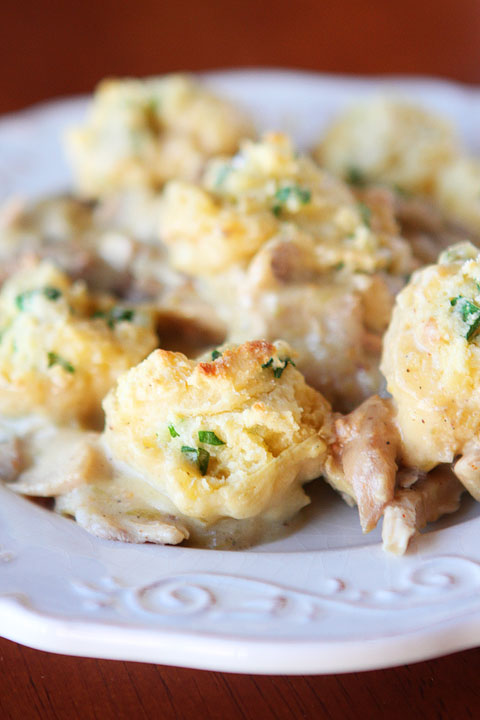 Salsa Verde Chicken Bites
I am in love with this creamy, saucy, sassy southwestern chicken and perfect fluffy cornbread bites. This is another one of our favorite easy weeknight meals, and it comes to you from one of my favorite cookbooks, Perfect One-Dish Dinners by Pam Anderson. I LOVE one-dish dinners. They are my favorite! I love just making one thing and having everything ready all at the same time. This recipe can easily be halved to be the perfect serving size for just two, or doubled for entertaining friends and family. I always half this recipe for just Kevin and me, and it comes out perfect every single time. We love this one! If you love quick and easy weeknight dinners, I know this will be a favorite in your house too. :)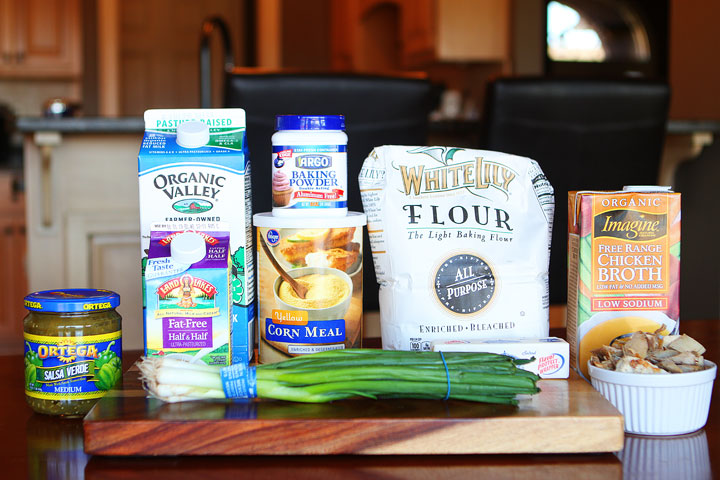 Just a few simple ingredients here. We almost always have everything on hand to make this, so I can whip this up on busy nights where I haven't had a chance to plan for dinner. Salsa Verde is a delicious mild green salsa found next to all the other salsas.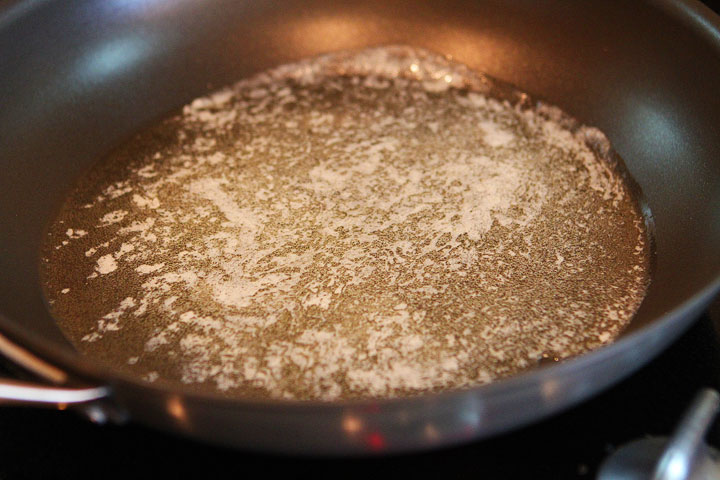 How to Make Salsa Verde Chicken Bites
First we'll start with the creamy southwestern sauce for the chicken that gets all bubbly and delicious. Start by melting the butter in a large, oven-safe skillet.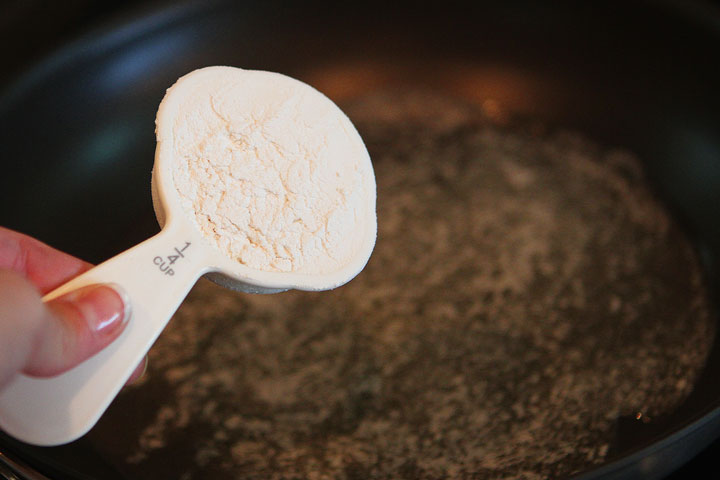 Then sprinkle in the flour. I halved this recipe for just the two of us, so that's why some of my measurements might be slightly different in the photos. I'll post the full recipe below, which serves six.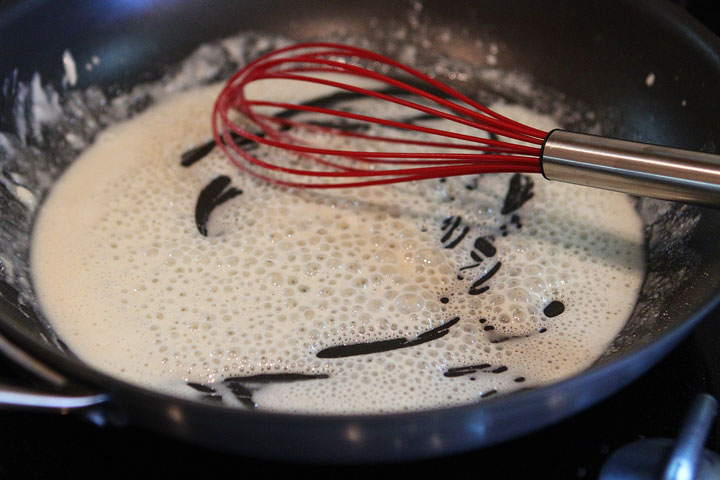 Whisk the flour and butter until fully combined.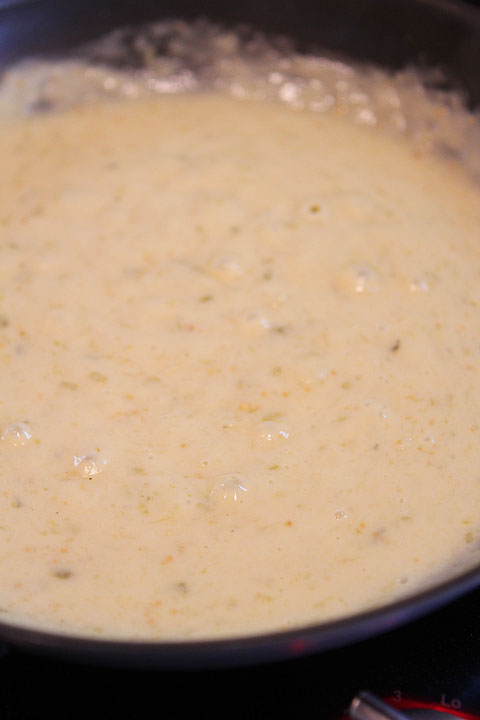 Then add the salsa, chicken broth, and half-and-half and whisk vigorously until thick, bubbly and beautiful. There's your delicious sauce! Pam calls for evaporated milk in her recipe, but the full recipe uses the entire 5-ounce can of evaporated milk. Since I always half the recipe and would end up with a half a can of leftover milk, I started using half-and-half instead so I could use just what I needed. I can't tell the difference between the two, and it's delicious both ways! If I were going to be making the full version I would probably just use the evaporated milk, and since it's shelf-stable it'd be super easy to keep on hand. Or if you only need half, feel free to substitute with half-and-half like me.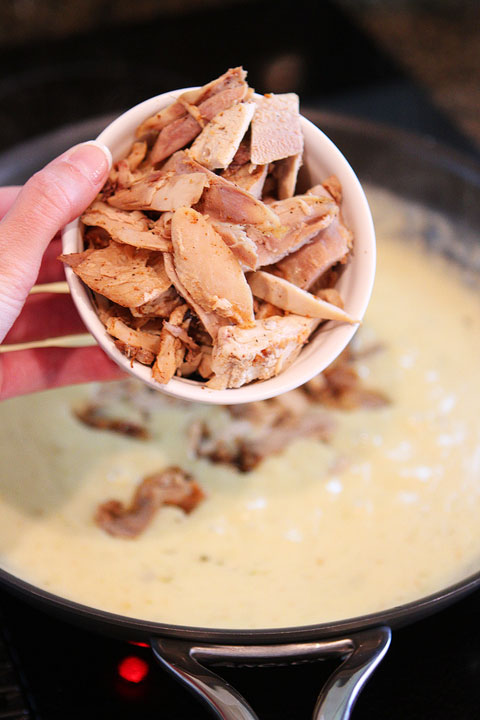 Next add your cooked, chopped chicken to the sauce. This recipe is perfect for leftover chicken, boneless skinless chicken breasts, or rotisserie chickens. I'm actually using leftover Thanksgiving turkey here!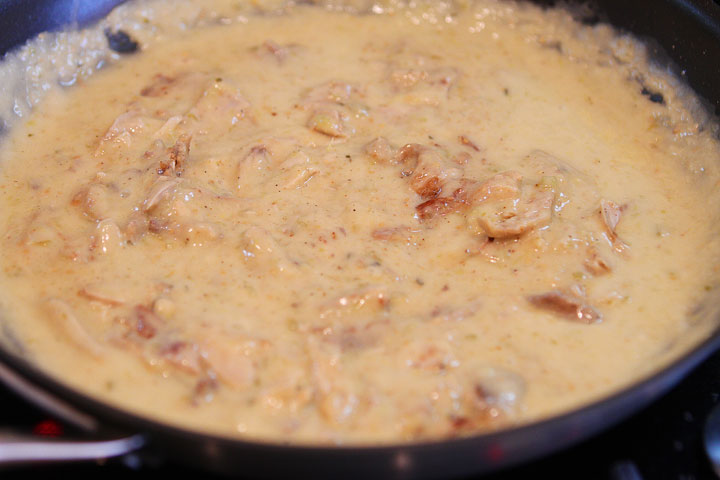 So creamy and delicious! Turn heat to low and meanwhile, make the cornbread bites.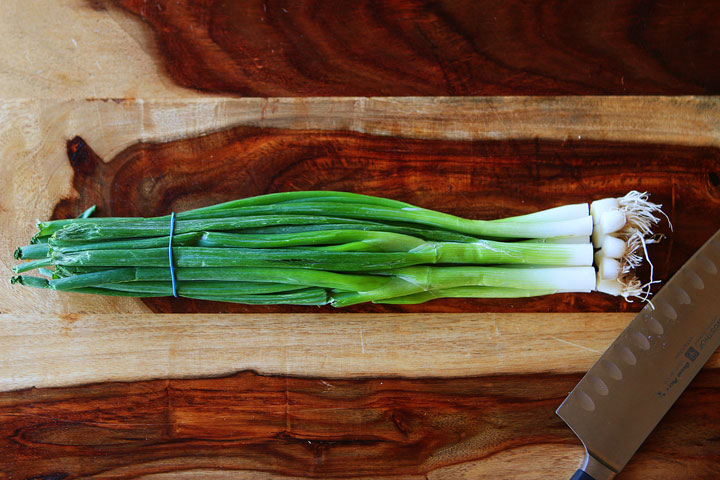 Take a bunch of scallions, and lop off the roots.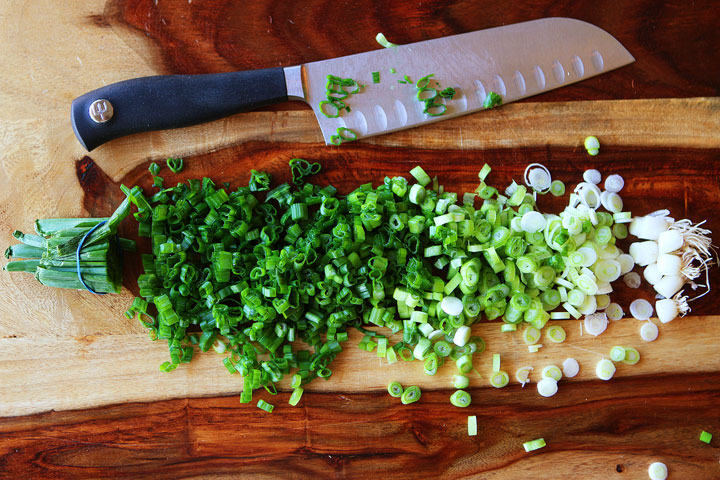 Starting from the white end, thinly slice the scallions most of the way to the end. Stop when the ends get too wilty-looking.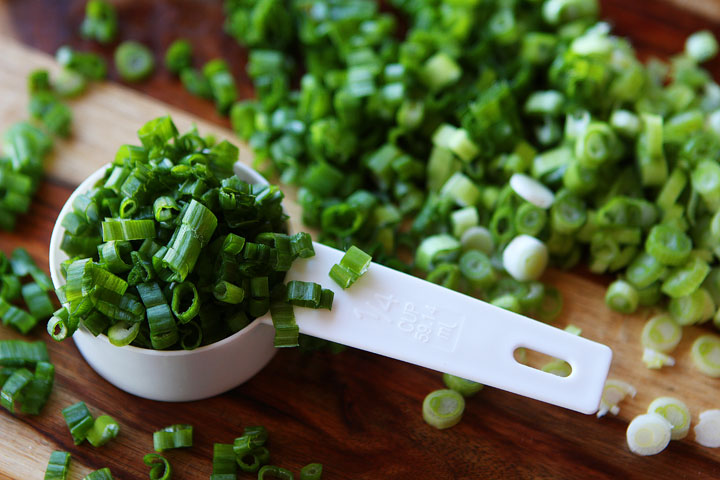 You can use the whites or the greens or a mixture of both, but this recipe calls for just the greens so that's what I used here. You'll only need 1/4th cup for this recipe, but I *love* having scallions on hand, so just throw the rest into Ziploc bag and freeze to save for your next scallion application. Throw them on anything you want to jazz up, like pizza or pasta or this Spicy Sausage Pasta, which I highly recommend you make ASAP. You don't even have to thaw them out first if you're going to be baking it. So easy! And I love the mild flavor of scallions.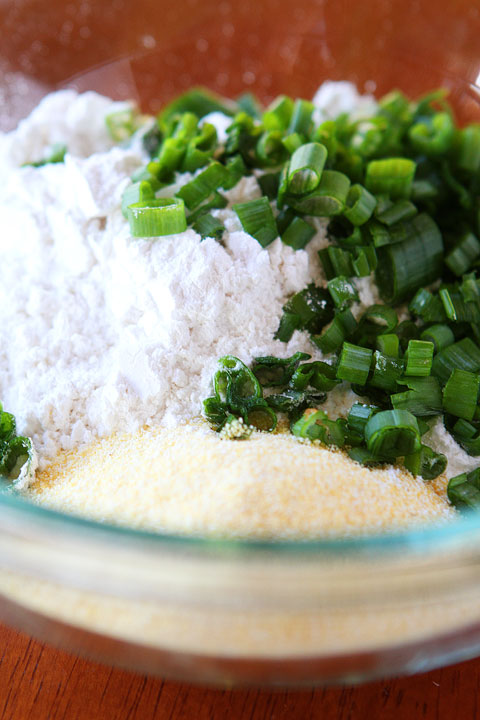 Anyway! Combine the scallions with flour, cornmeal, salt, and one whole tablespoon of baking powder. This may seem like a lot, but once you take a bite of these impossibly fluffy cornbread bites, you'll be glad you did!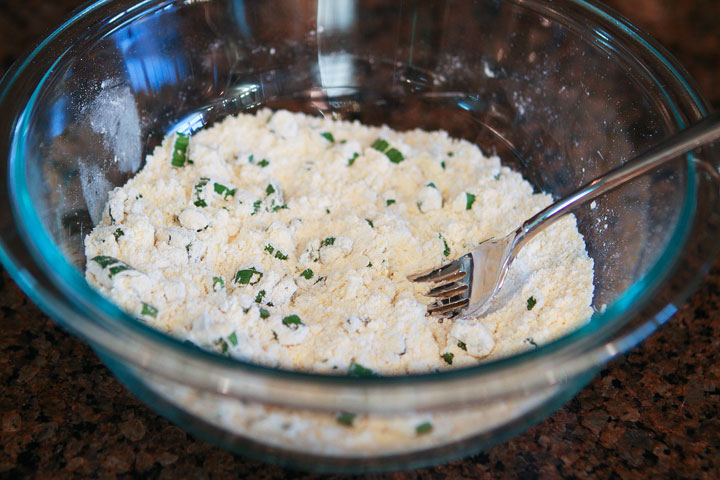 Stir together with a fork to combine.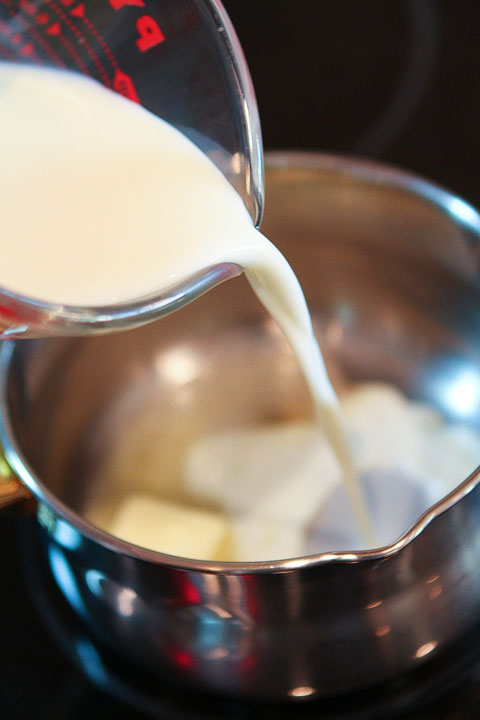 Next heat the some milk and butter in a small saucepan. (Pam calls for whole milk, I always use 2%)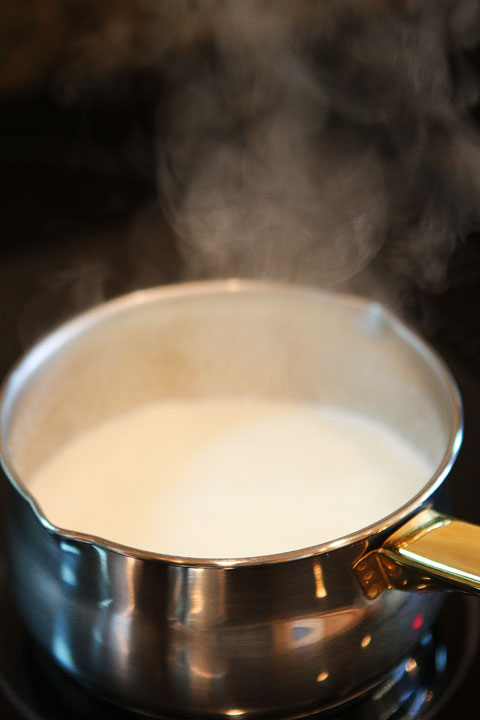 Until melted and steamy.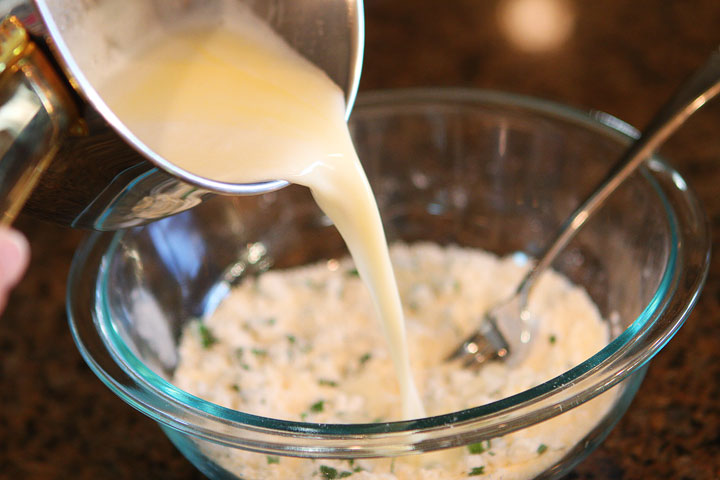 Pour into the dry ingredients.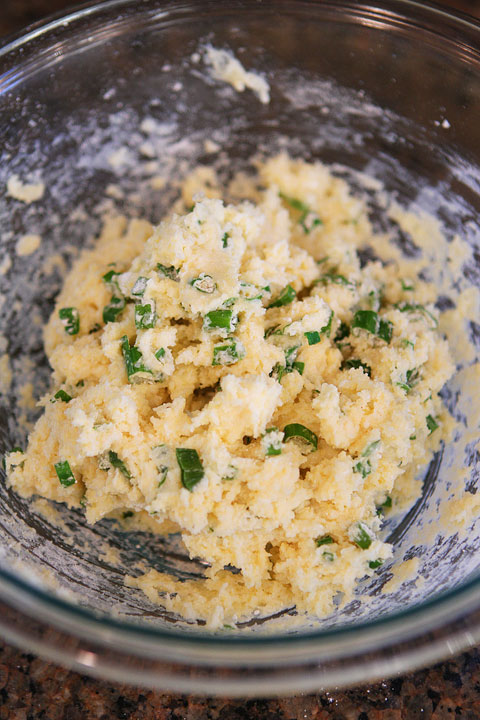 And stir to form a dough.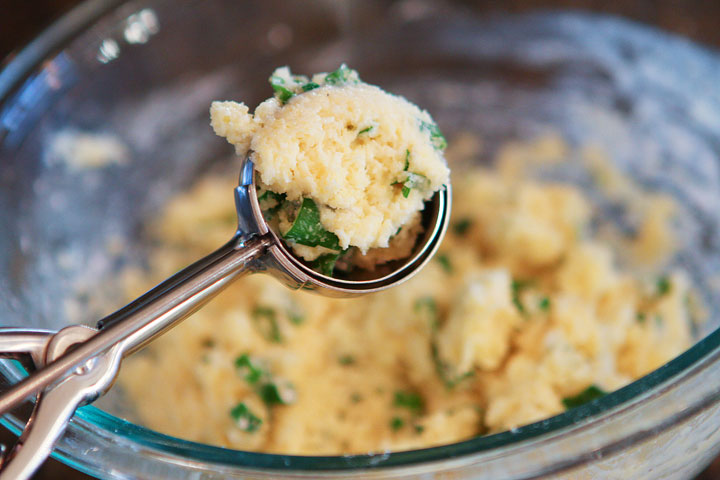 Take a small scoop or spoonful of the dough…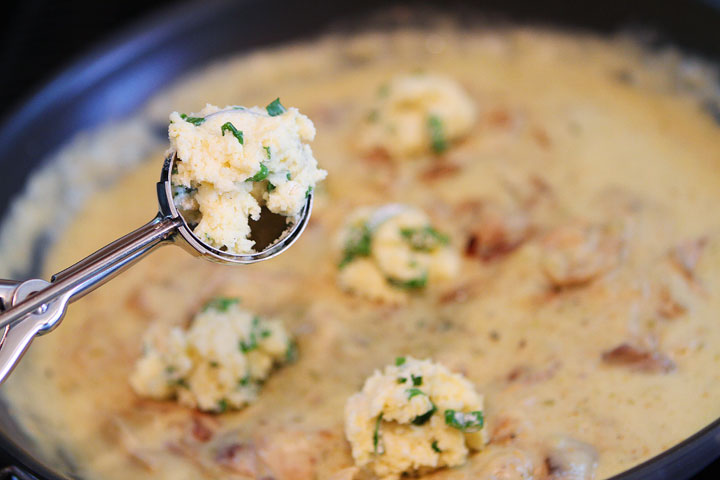 And drop into the skillet with the chicken and sauce.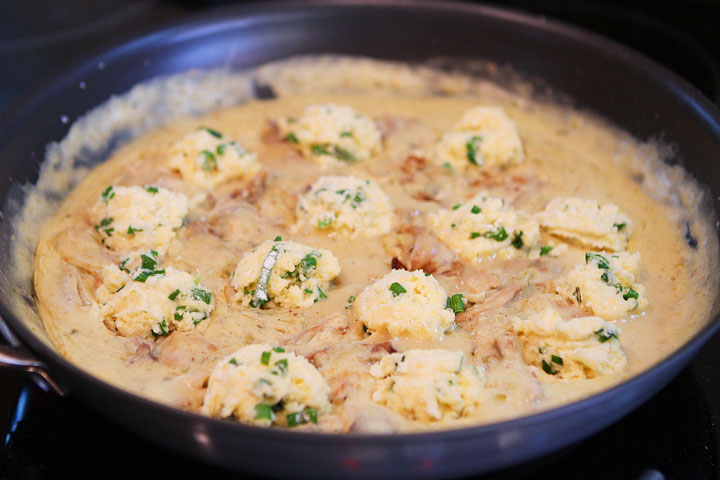 Put this whole skillet into a 400 degree oven for 15-20 minutes and you are DONE! So easy!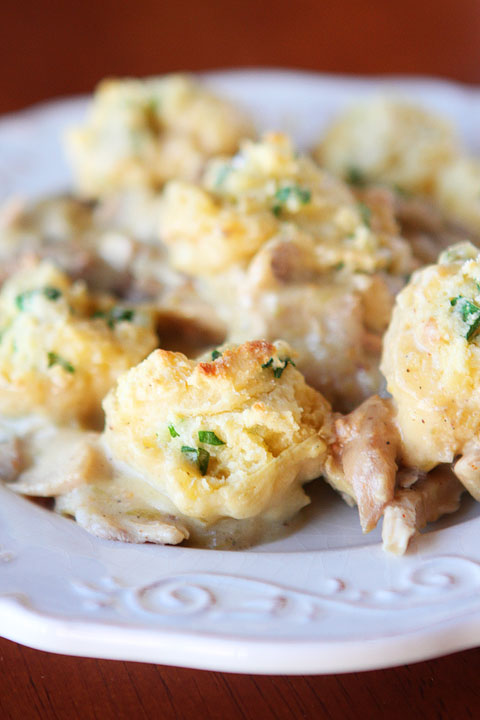 This is pure heaven.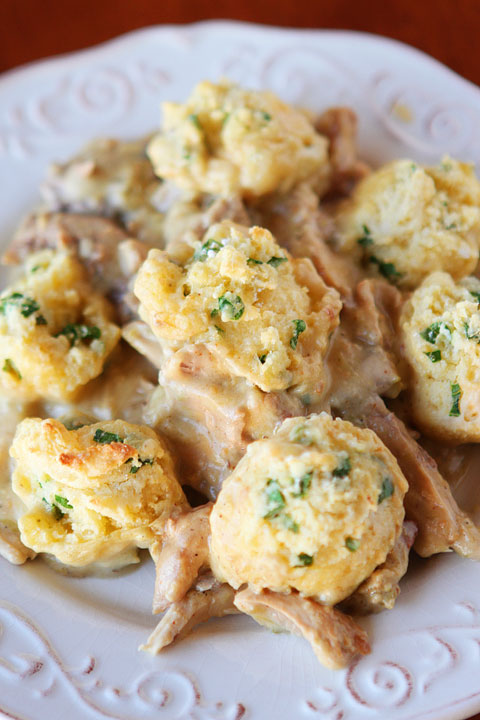 Creamy, saucy chicken…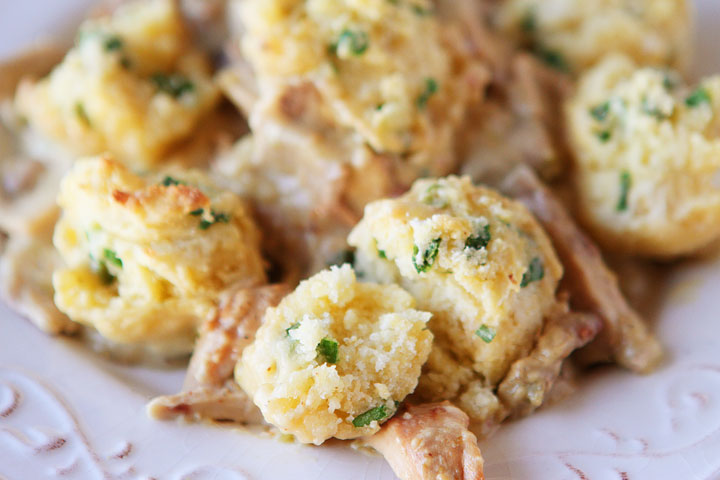 And deliciously fluffy little cornbread bites. This one's so, so good guys!! Enjoy!
Print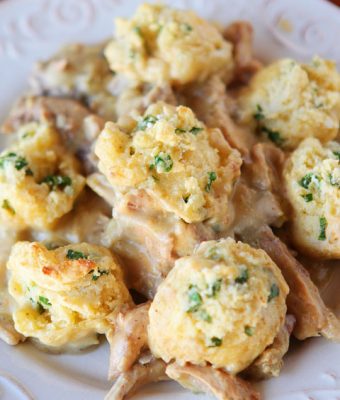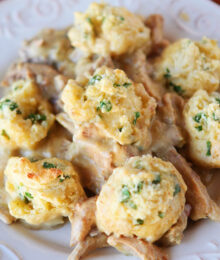 Salsa Verde Chicken Bites
Prep Time:

20 minutes

Cook Time:

15 minutes

Total Time:

35 minutes

Yield:

6

servings

1

x
Category:

Dinner

Method:

Oven

Cuisine:

American
Description
These Salsa Verde Chicken Bites are one of my absolute favorite chicken recipes! You can't beat tender chicken and flaky cornbread slathered in salsa verde sauce!
Scale
Ingredients
For the Sauce
4 tablespoons

butter

1/2 cup

all-purpose flour

2 cups

chicken broth

1

jar (16 ounces) salsa verde (

2 cups

)

1

can (5 ounces) evaporated milk (or

2/3 cup

half and half)

18 oz

(about

4.5 cups

) cooked, chopped chicken
For the cornbread
1 cup

milk

3 tablespoons

butter

1 1/2 cups

all-purpose flour

1/2 cup

yellow cornmeal

1 tablespoon

baking powder

1 teaspoon

salt

1/4

–

1/2

cup thinly sliced scallion greens
Instructions
For the Sauce
Preheat oven to 400 degrees F. Melt butter over medium-high heat in a large oven-proof skillet. Whisk in the flour to make a paste. Add broth, salsa verde, and evaporated milk (or half and half) and whisk vigorously until thick and bubbly. Stir in chicken and turn heat to low to keep warm.
For the cornbread
Meanwhile, heat milk and butter in a small saucepan until melted and steamy. In a separate bowl, combine flour, cornmeal, baking powder, salt, and scallions with a fork. Pour milk mixture into flour mixture and stir to form a dough. Drop spoonfuls of dough into the skillet with chicken mixture.
Transfer skillet to oven and bake at 400 degrees F for 15-20 minutes, until cornbread is cooked through, and the edges are crisp and golden brown.
Keywords: salsa verde chicken, salsa chicken, salsa chicken recipe, easy chicken dinner recipe, chicken dinner idea, easy chicken dinner idea, best chicken recipe