Going to Madrid? If this is your first time to Madrid, here's what you'll definitely want to see. Use our guide to make sure you don't miss any of the BEST things to do in Madrid Spain!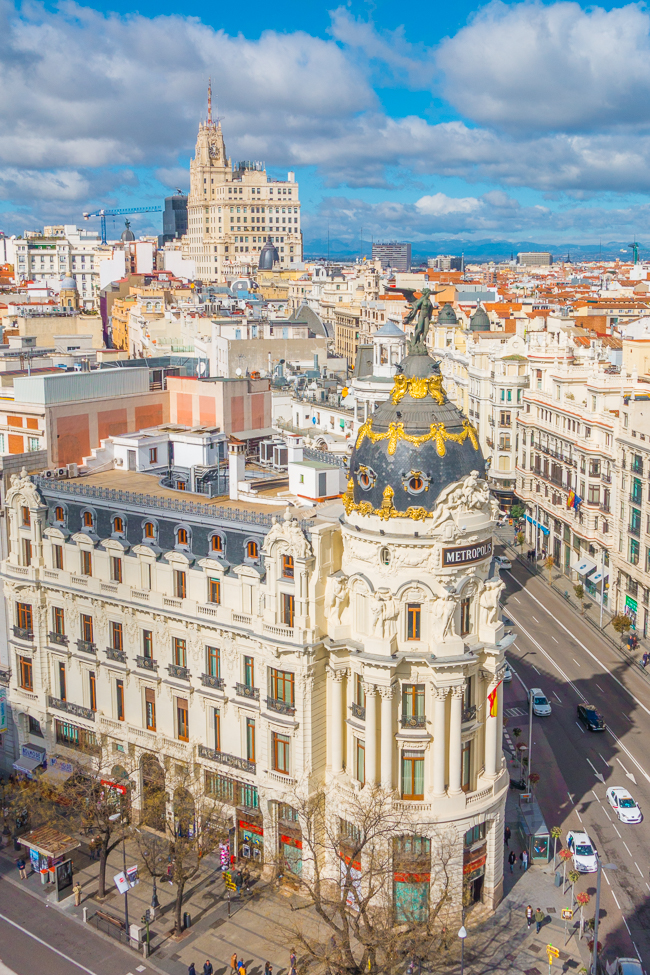 Best View in Madrid
If there's a tower or rooftop terrace with a view of the city, I always like to find it! The best view of Madrid is from the Rooftop Terrace at Círculo de Bellas Artes. When I was there in March 2017 it cost 4 euro to go up to the terrace, but you weren't obligated to buy a drink once there. You can just go for the view and pictures!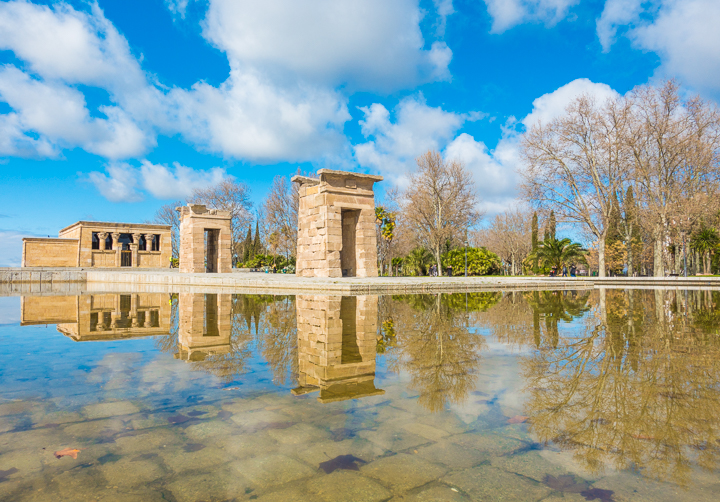 Temple of Debod
Did you know there is an Egyptian temple right in the heart of Madrid? It was a gift from the Egyptian government and was brought to Madrid stone by stone. It's the most romantic spot in Madrid for watching the sunset! The sun sets right behind the temple and you can see the reflection in the water.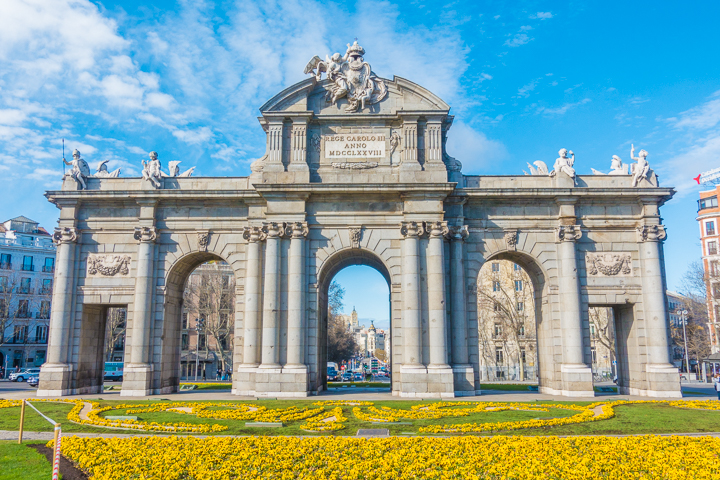 Puerta de Alcalá
The Puerta de Alcalá is the entrance to the city. The original Puerta de Alcalá was built in 1599 to welcome the wife of King Felipe III.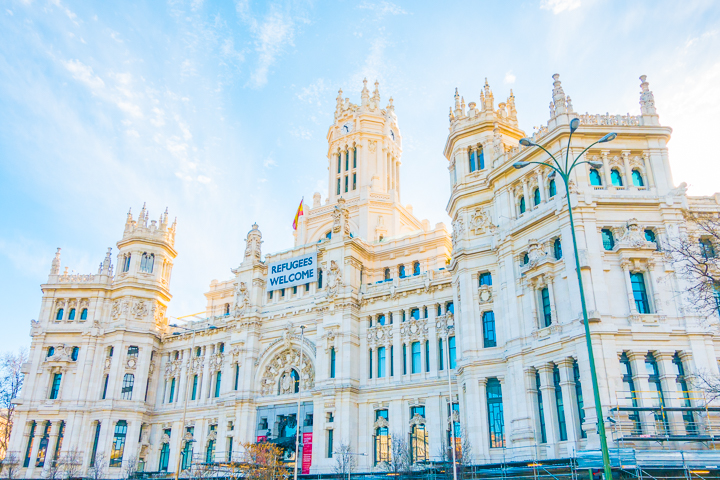 Plaza de Cibeles
Located in the Plaza de Cibeles, Cybele Palace is one of Madrid's most beautiful buildings. It is currently the headquarters of the Madrid City Hall.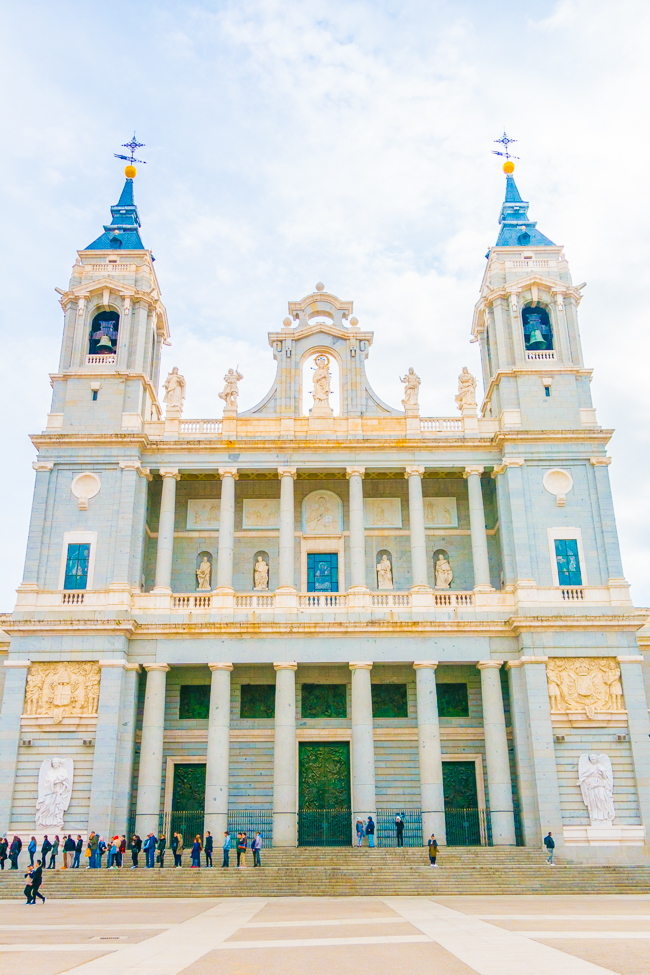 Almudena Cathedral
Almudena Cathedral is a beautiful church in Madrid dedicated to the Virgin of Almudena.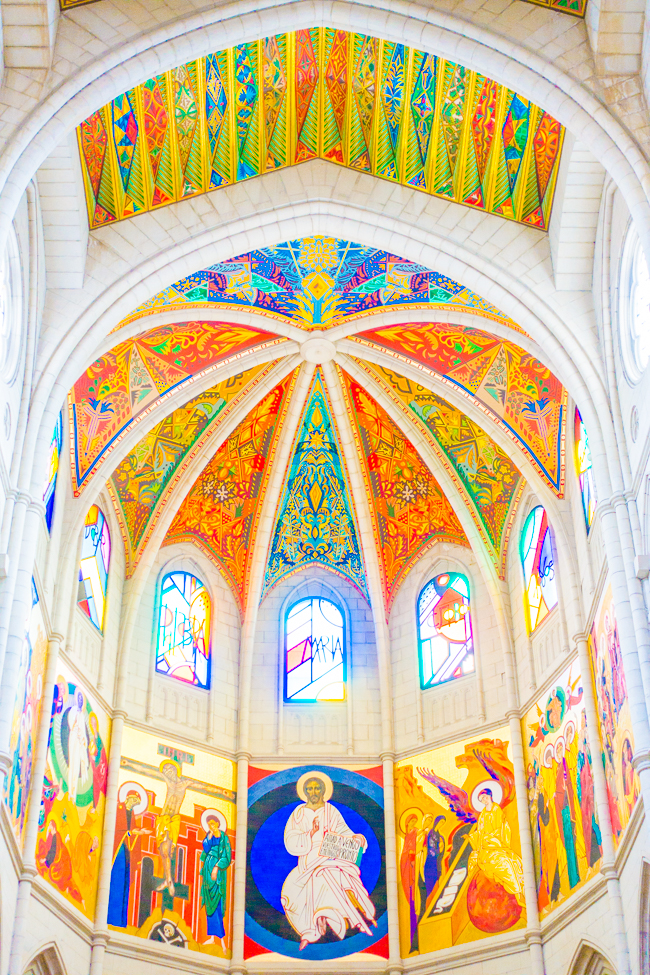 The bright interior is stunning!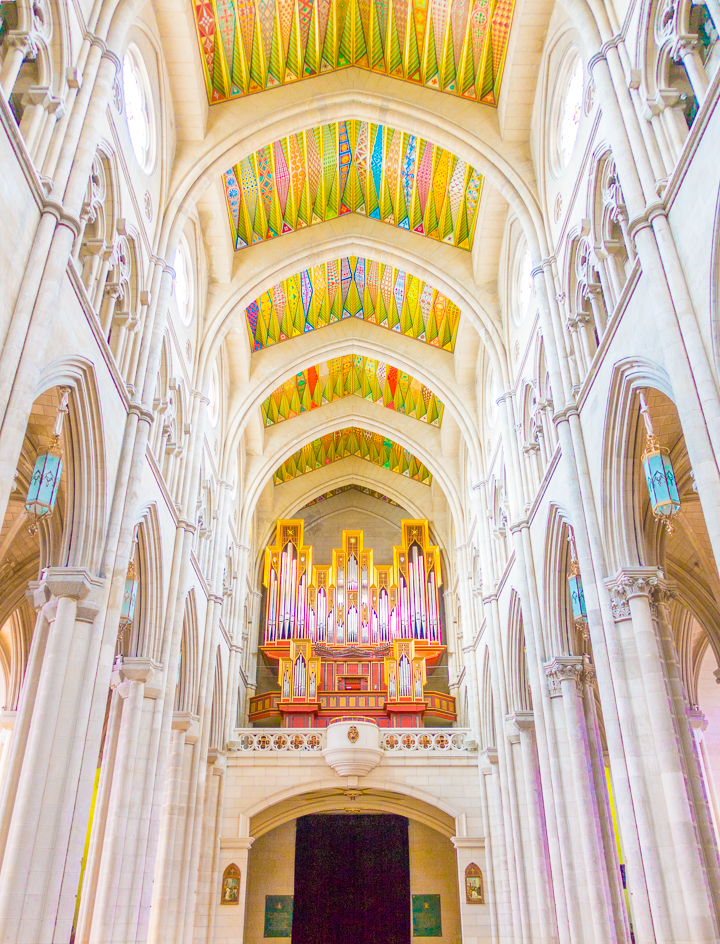 Dying over this ceiling.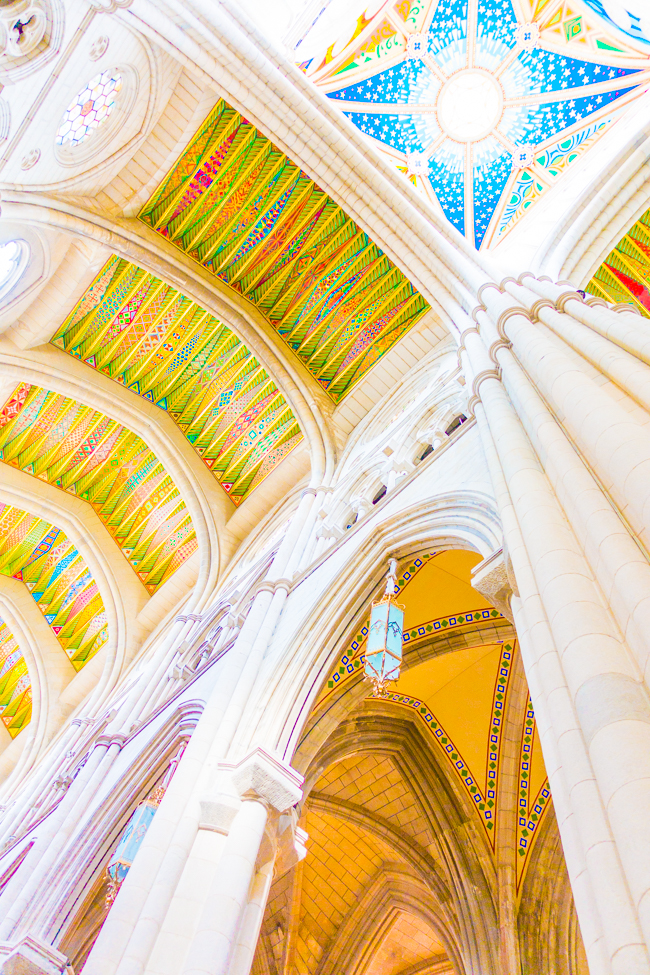 Incredible!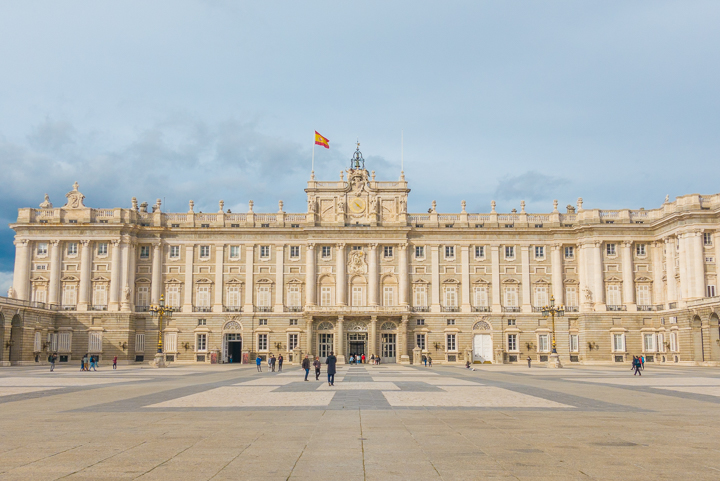 Royal Palace of Madrid
Right across from Almudena Cathedral is the Royal Palace of Madrid, and the official residence of the Spanish Royal Family. Several rooms in the palace are regularly open to the public for tours.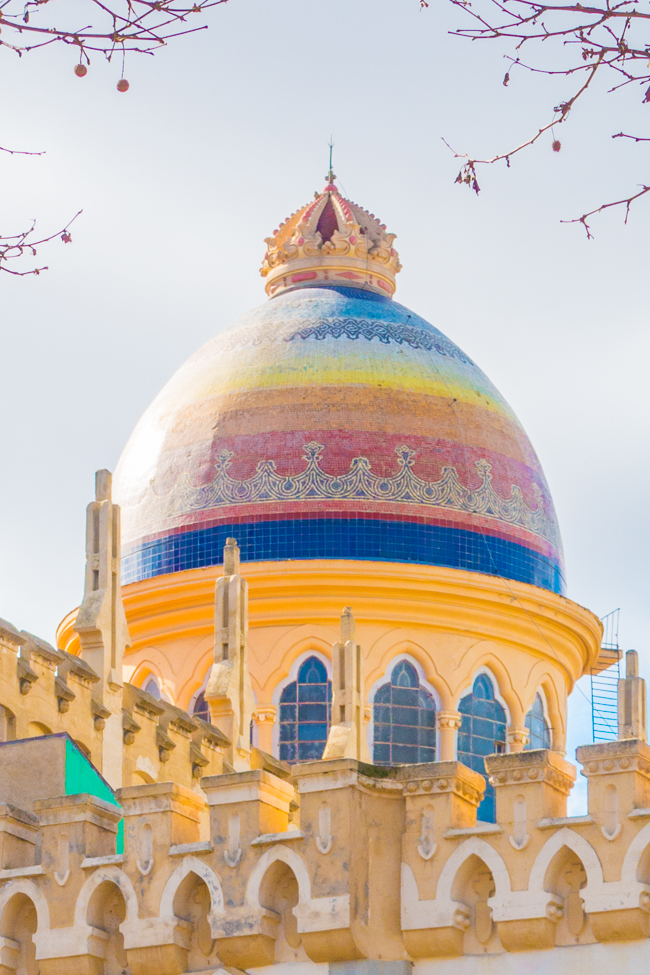 Church of Santa Teresa and San José
The beautiful dome of the Church of Santa Teresa and San José in Madrid is covered with colorful glazed tiles. It can be seen from various locations in the Madrid skyline.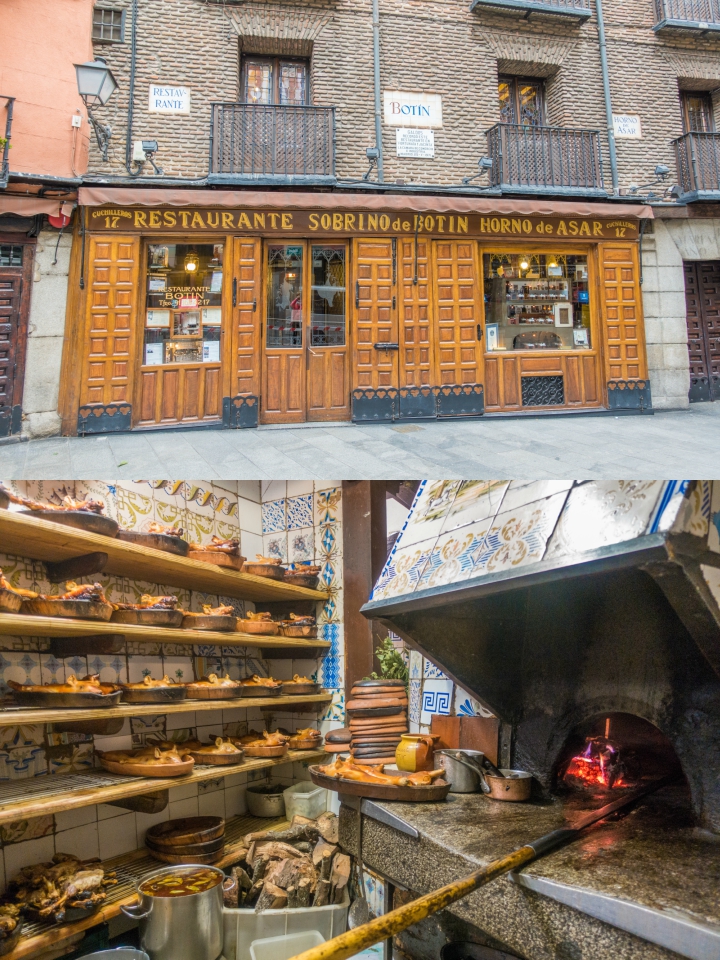 Botín Restaurant
Founded in 1725, Botín is the oldest continuously operating restaurant in the world according to the Guinness Book of Records. Their specialty is suckling pig slow roasted in a traditional Spanish wood-burning oven.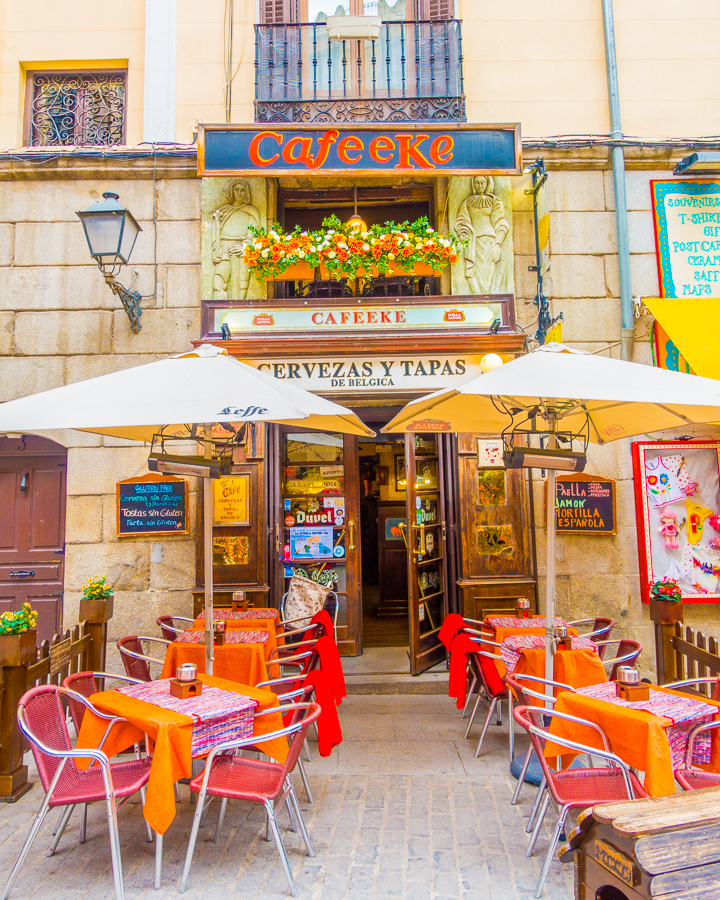 Where to Eat in Madrid
If you've only got a few days in Madrid, you definitely want to make sure every meal is a winner! Here are our favorite Madrid restaurant recommendations: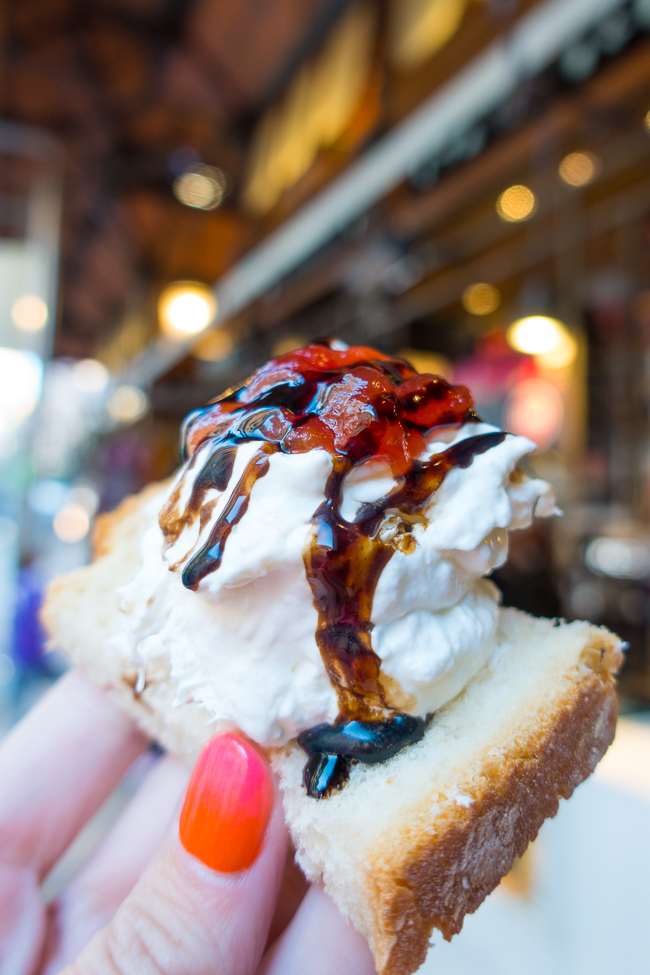 San Miguel Market
I FELL IN LOVE with tapas in Spain!!! You get to try a lot of different things — just a bite of everything!I could seriously eat like this every day for the rest of my life.
San Miguel Market is a bustling tapas bar / market right in the heart of Madrid. We ate there multiple times! I loved going around to all the stands and ordering just a bite of everything.
The one stand you CANNOT miss is the burrata / mozzarella stand!! This is burrata topped with balsamic glaze and sweet tomato jam. SO GOOD. They had tons of other combinations as well. Seriously you have to try it!! :)
Loved the mini pizza stand!!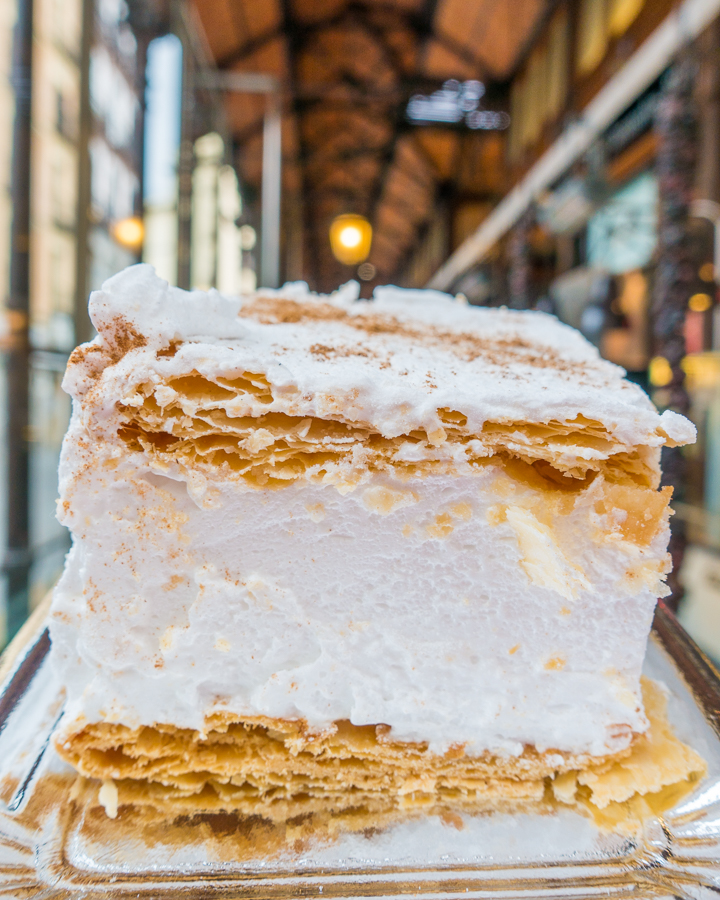 We saw this fluffy pastry everywhere in Madrid. Had to try it!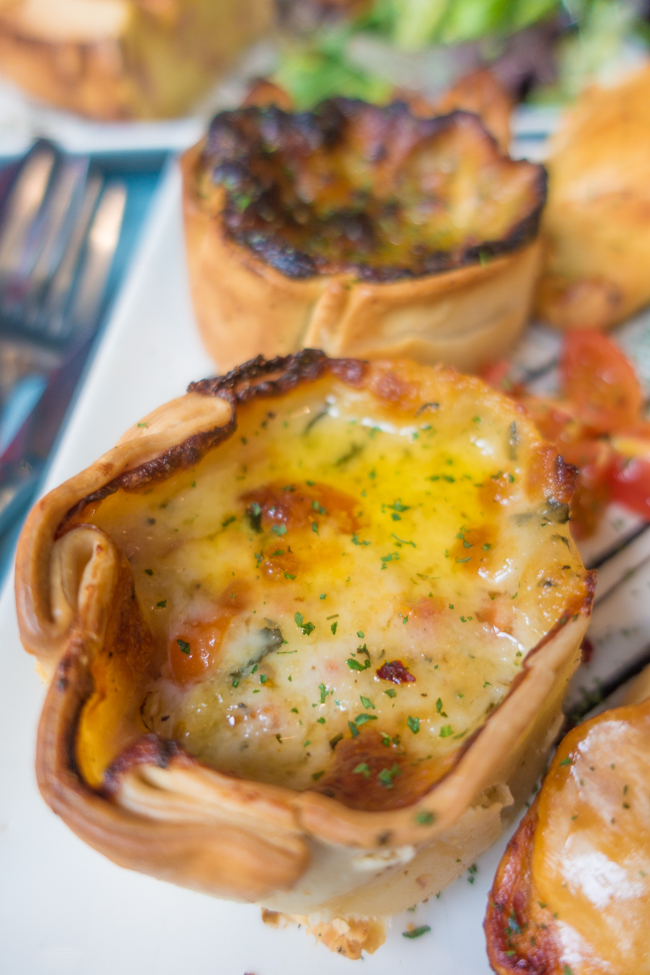 Tinto y Tapas
Ohhhh my gosh, you guys. This was another favorite! Tinto y Tapas had so many different kinds of empanadas. And they all looked amazing! Of course we had to try one of each!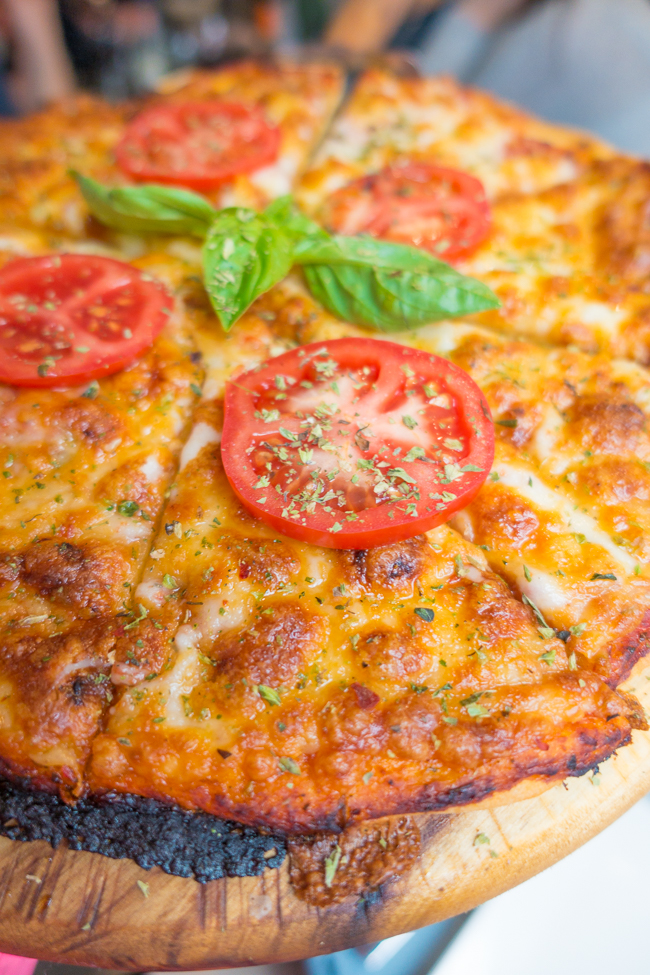 In addition to the empanadas, they also had several pizzas!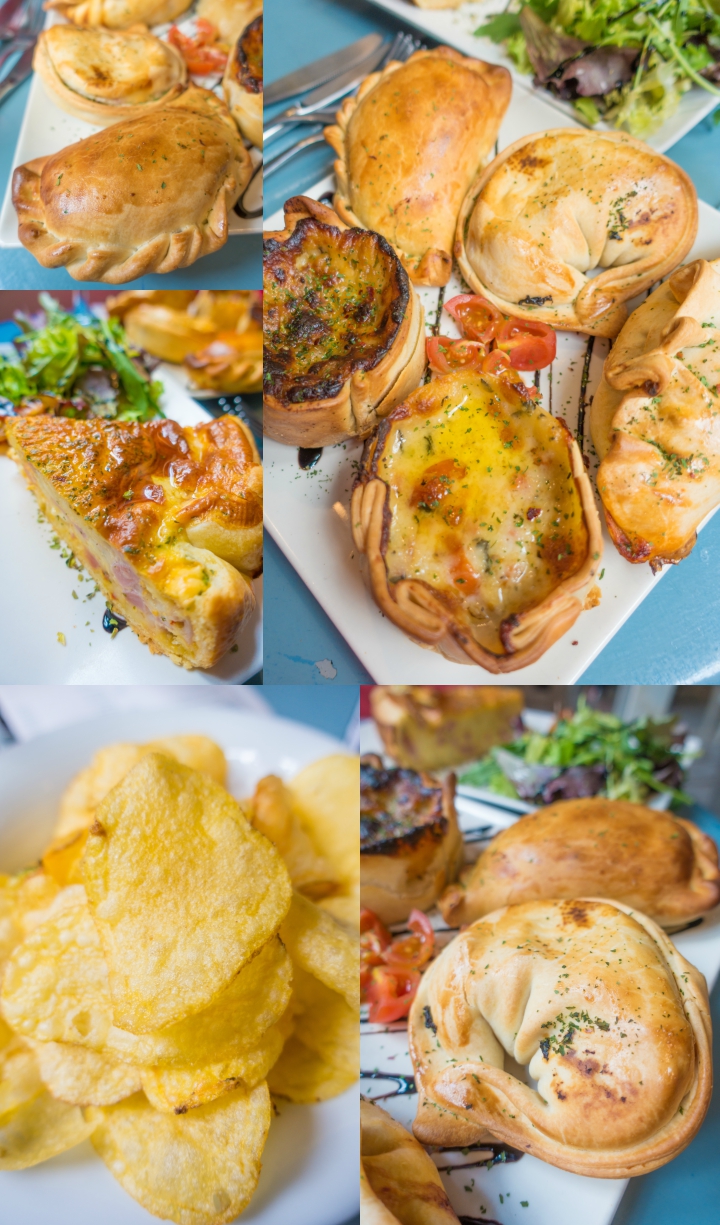 So amazing. Highly recommend Tinto y Tapas! They bring olives to the table when you sit down, but if olives aren't your thing, ask for the chips instead. So good!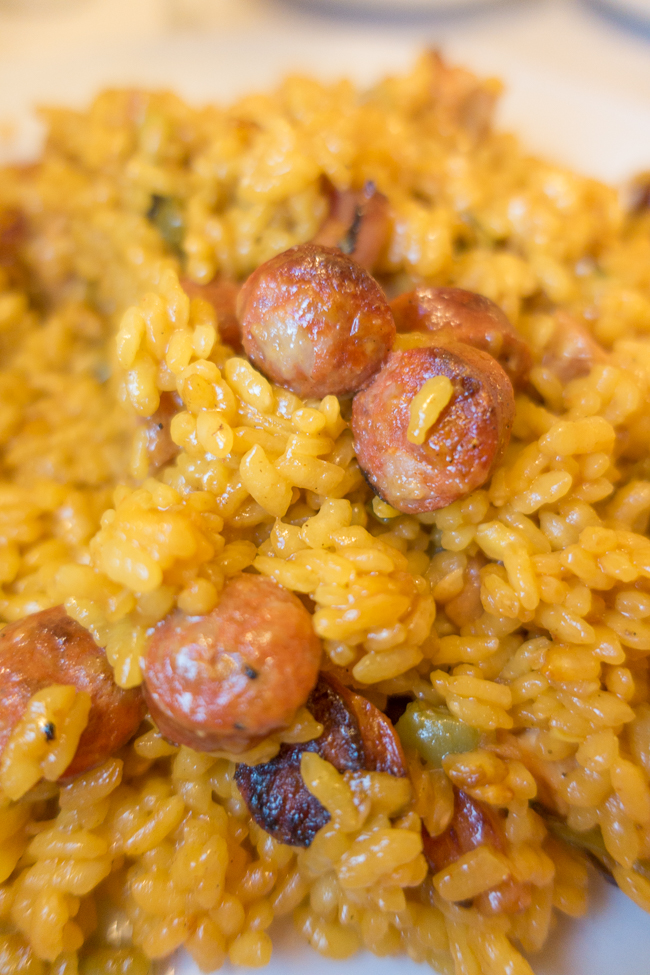 La Barraca
Great place to go for paella in Madrid! We got the "Rice from the Countryside" with pork, chicken, bacon, and sausage. It is big enough to share between 4 people, easily!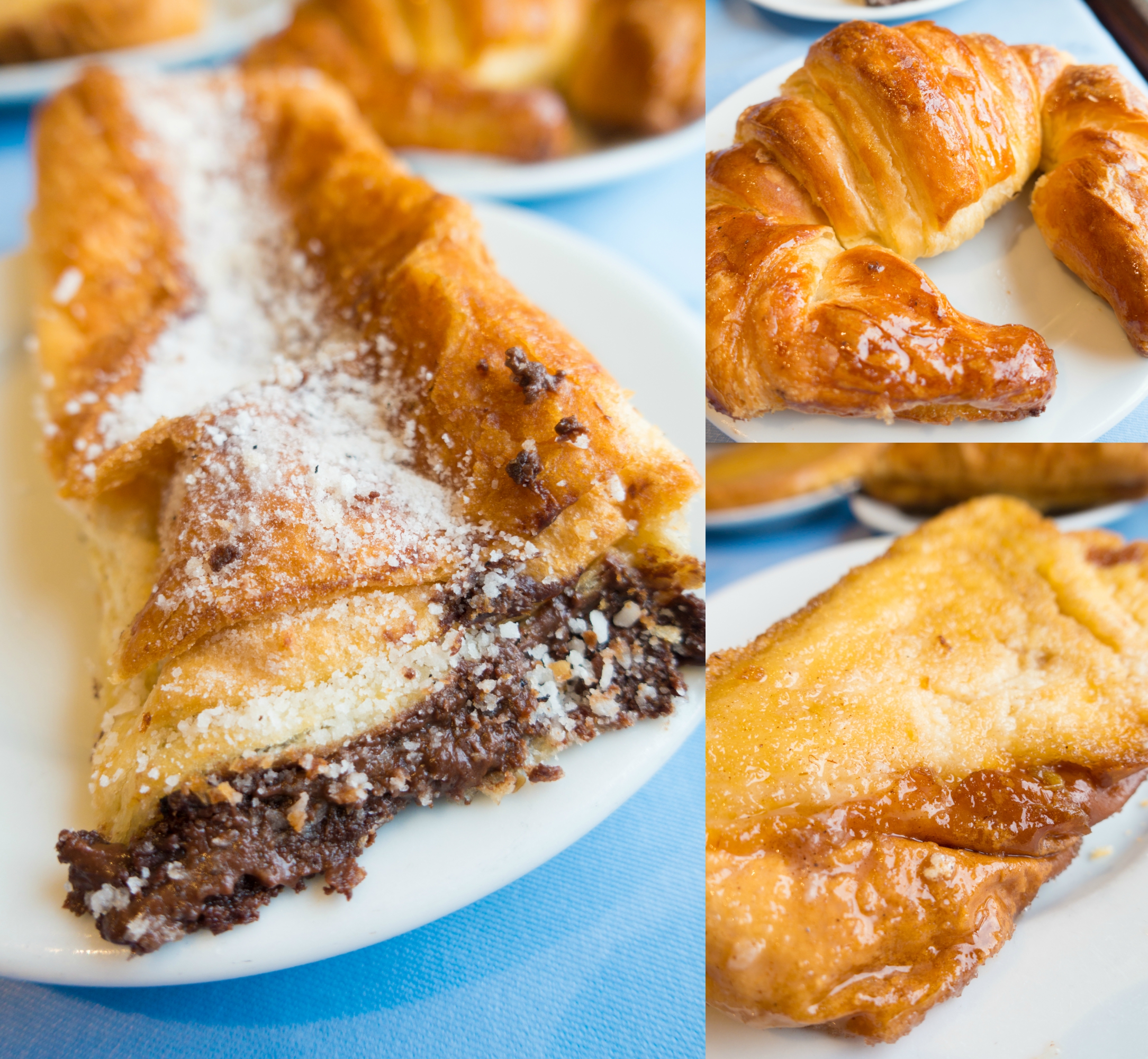 La Mallorquina
Such a fun bakery for traditional Spanish treats! Go upstairs and sit at a table to avoid the long lines downstairs.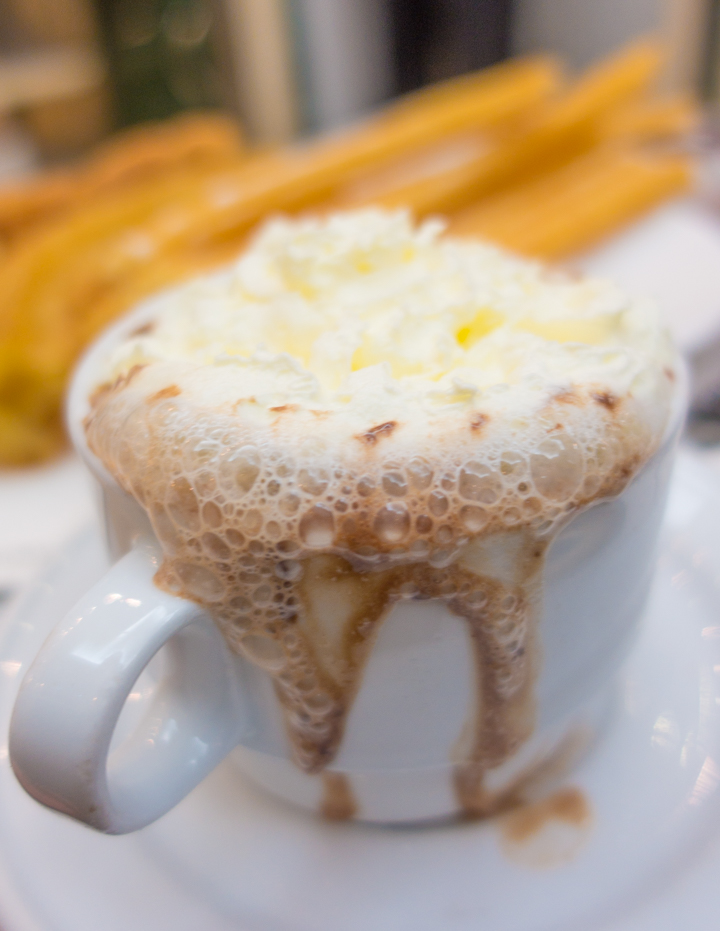 Chocolatería San Ginés
Everyone, everyone, everyone says Chocolatería San Ginés is THE place to go for churros in Madrid. So of course we had to go! Usually there is a looooooooong line… So try to go at an "off" time! They are open 24 hours, so you can always get your midnight churro fix. ;) We got lucky one afternoon when it was a little rainy and there wasn't a long line. Definitely get the whipped cream with the hot chocolate! It is a must!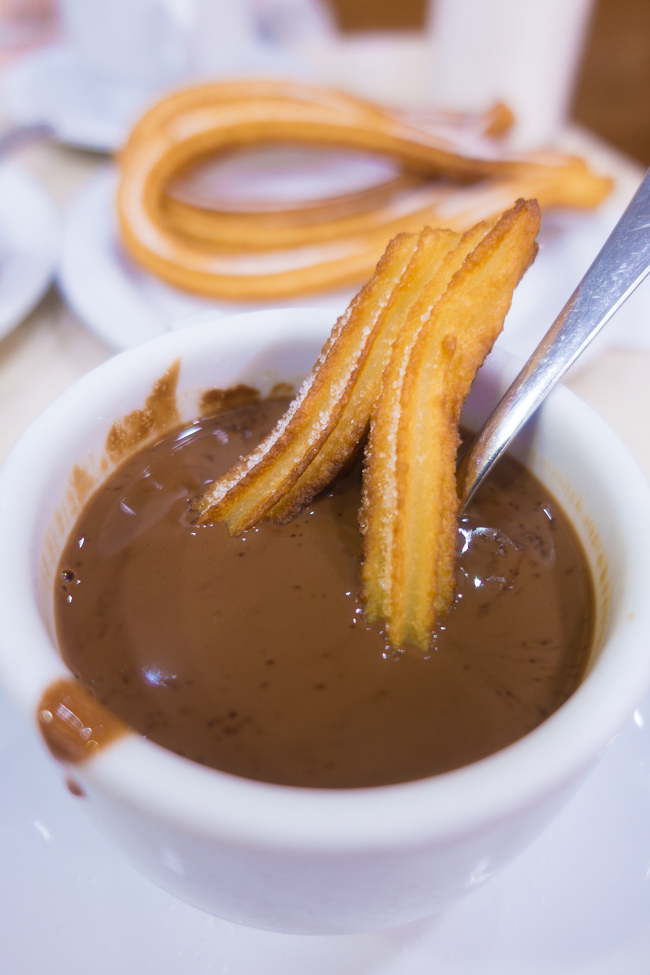 Chocolatería Los Artesanos 1902
If you don't feel like waiting in line at Chocolatería San Ginés, literally less than a block away is Chocolatería Los Artesanos 1902. We thought the chocolate and churros here were just as good! But maybe you should try both… You know, for scientific purposes. ;)
---
Planning A Trip To Spain?
Click here to see more posts from Spain!
---
Like this Post? Save it on Pinterest!