Nerja Spain is one of the prettiest, most charming beach towns on the sunny Costa del Sol in southern Spain. It's halfway between Malaga and Granada, so if you're anywhere near these two cities, you definitely don't want to miss Nerja. Keep reading below to see all the best things to do in Nerja Spain!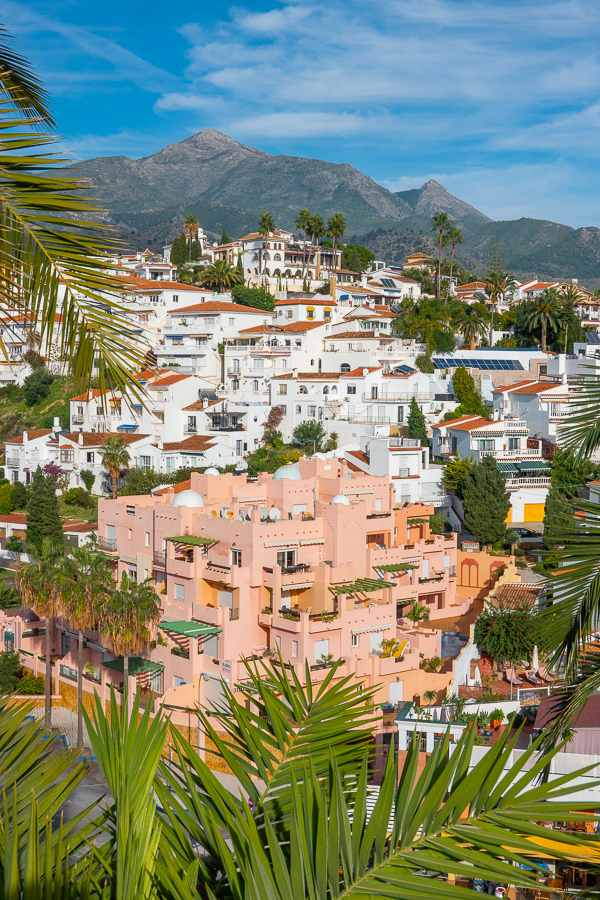 Perfect for a Day Trip from Malaga or Granada
Nerja Spain is halfway between Malaga and Granada, so it's the perfect place to stop for a visit if you're traveling between these two cities. You can also visit as a day trip from Malaga or Granada — it's about one hour driving from either city.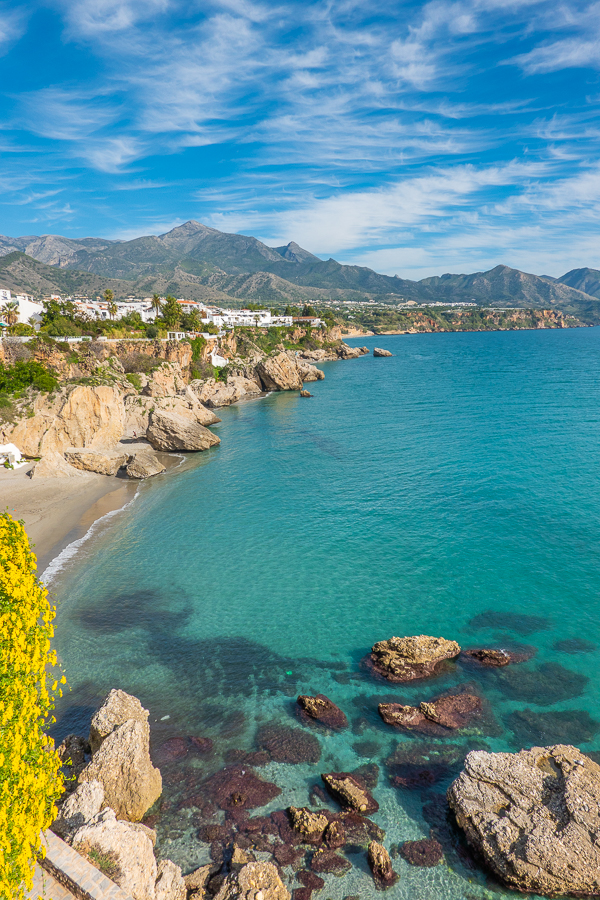 Balcón de Europa
The Balcón de Europa (Balcony of Europe) is the most popular hotspot in Nerja Spain. It's the place to see and be seen. The best views of Nerja are from the Balcón de Europa!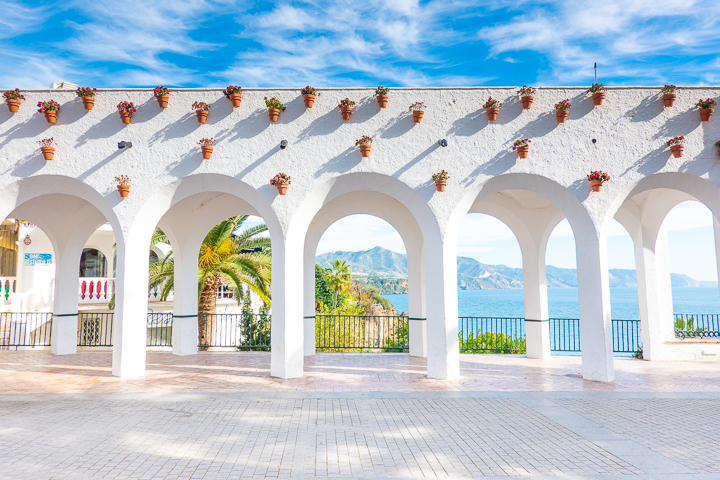 From the Balcón de Europa, you have a gorgeous view of the beach, the crystal clear turquoise waters of the Mediterranean Sea, and rugged mountains in the background.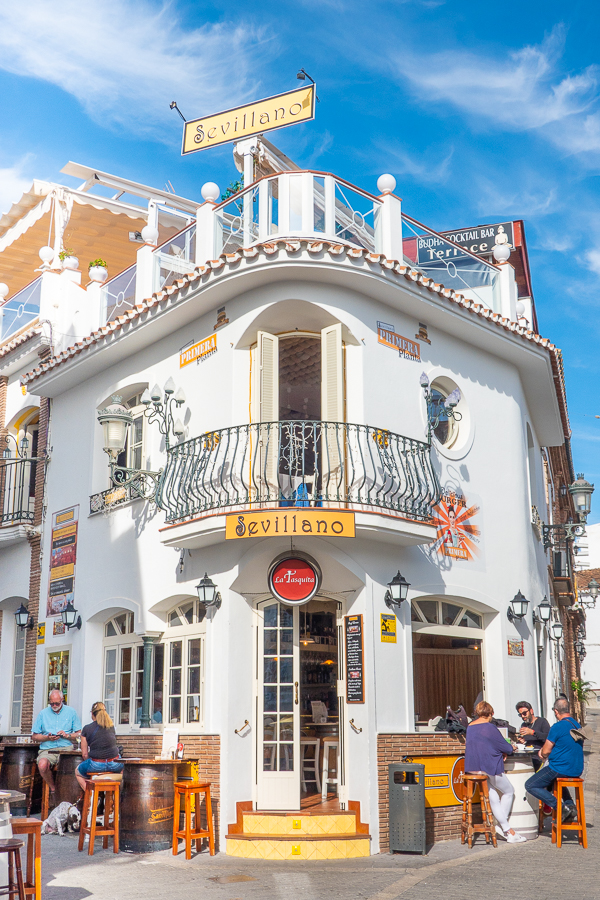 Eat Tapas on a Terrace
Spain's Costa del Sol ("Coast of the Sun" in English) averages more than 320 sunny days every year. Even in the winter it's warm enough to sit outside and enjoy the sun! Nerja is the perfect spot for a leisurely lunch sampling the local cuisine.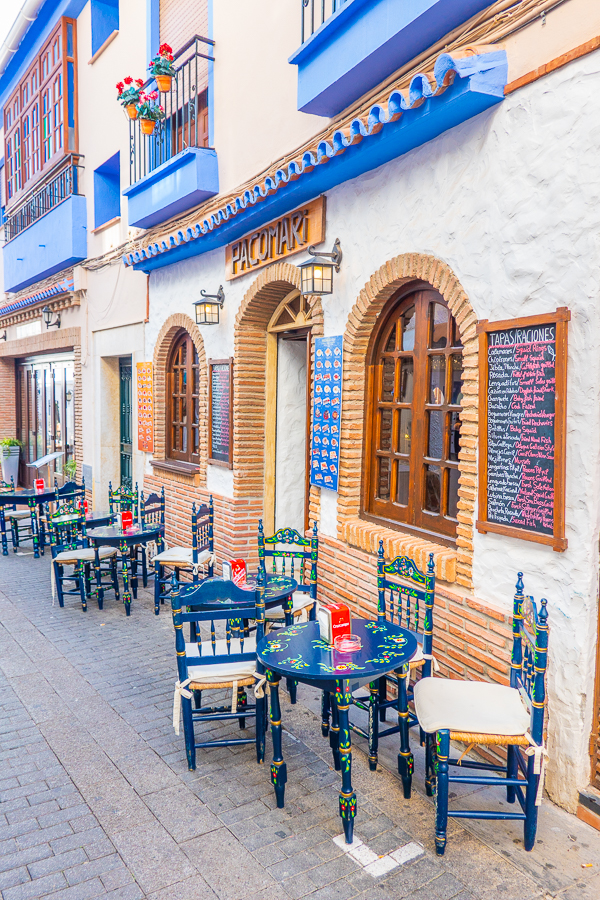 Wander the Narrow Streets
There are many narrow, cobblestone streets lined with shops and restaurants around the Balcón de Europa. Definitely take some time to wander and explore these charming streets!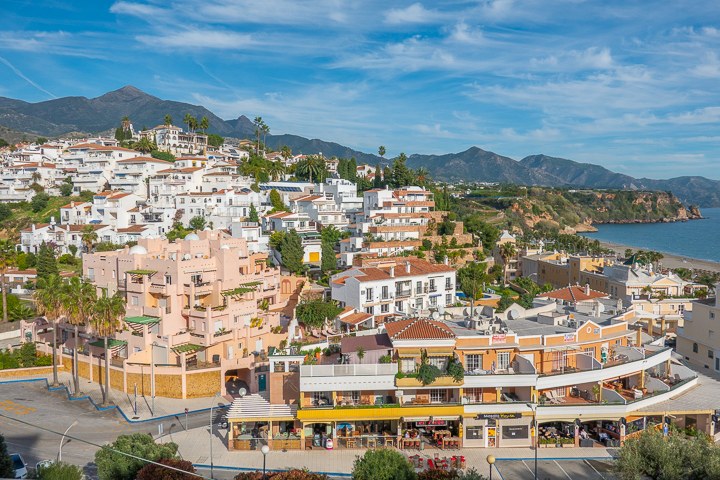 Playa Burriana
Playa Burriana is the most popular beach in Nerja and offers boat rentals, lifeguards, and a boardwalk with shops and restaurants. You can easily walk to Burriana Beach from the Balcón de Europa. Along the way is this gorgeous view of the colorful buildings in Nerja. You can see Burriana Beach off to the right. This view point is on a pedestrian street right behind the Parador de Nerja hotel.
View this post on Instagram
Rainbow Stairs in Nerja
I am soooo sad I missed these gorgeous rainbow stairs when we were in Nerja!! Evidently they are the steps to Torrecilla Beach, near the Rui Monica Hotel. If you find them please let me know or tag me on Instagram!!! @kevinandamanda
---
Like this post? Save it on Pinterest!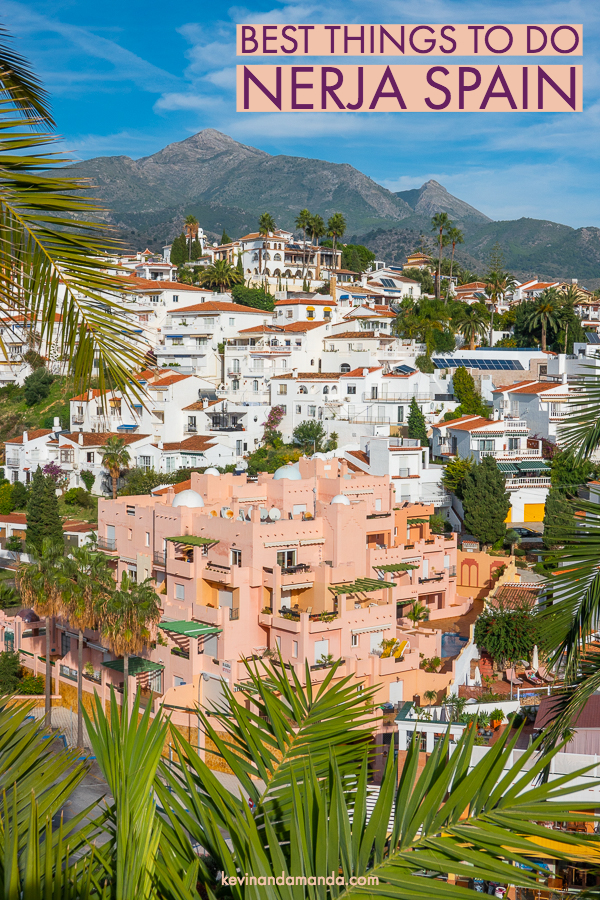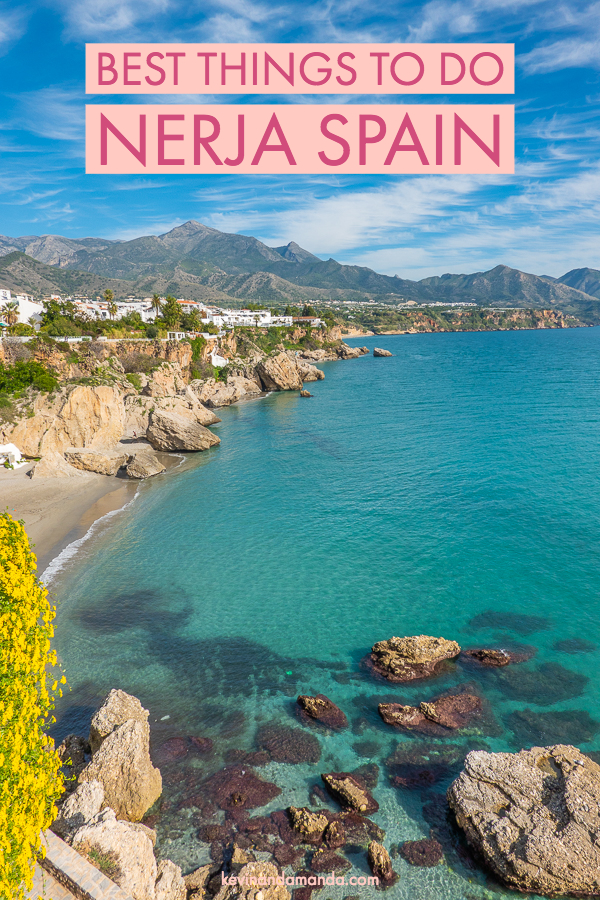 Spain Travel Guide — See More Posts From Spain!
Planning a trip to Spain? Click here to see more of our posts from Spain!