Going to Barcelona? If this is your first time to Barcelona Spain, here's what you'll definitely want to see. Use our guide to make sure you don't miss any of the BEST things to do in Barcelona!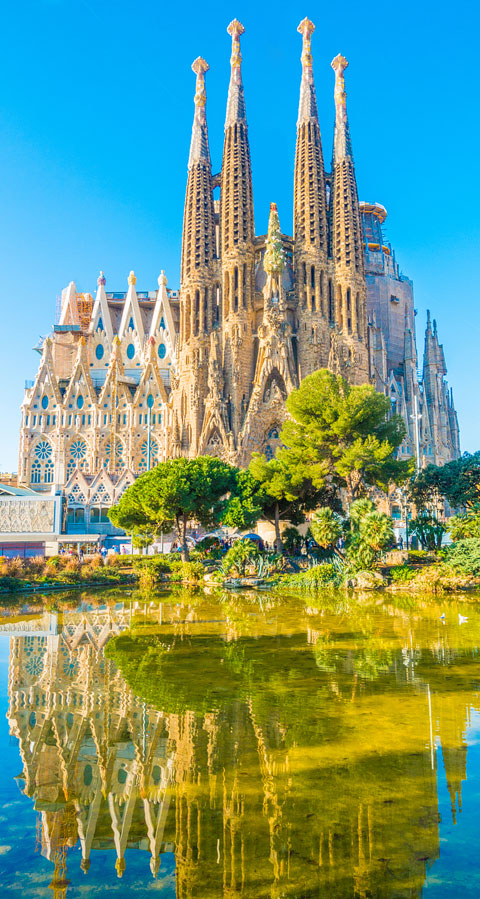 Sagrada Familia
The Sagrada Familia is the main attraction in Barcelona Spain and the number one place you'll definitely want to visit!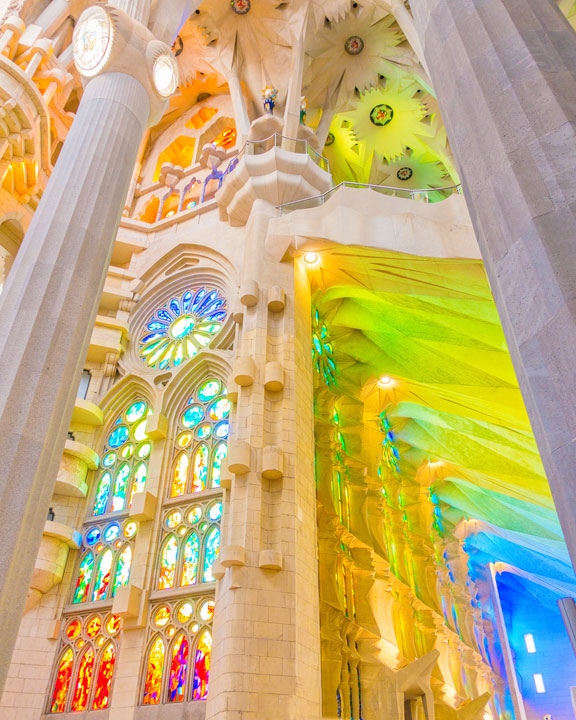 Barcelona is known for its art and architecture, especially the modern, unique style by Antoni Gaudí. He designed the fairytale-like Sagrada Familia church pictured above.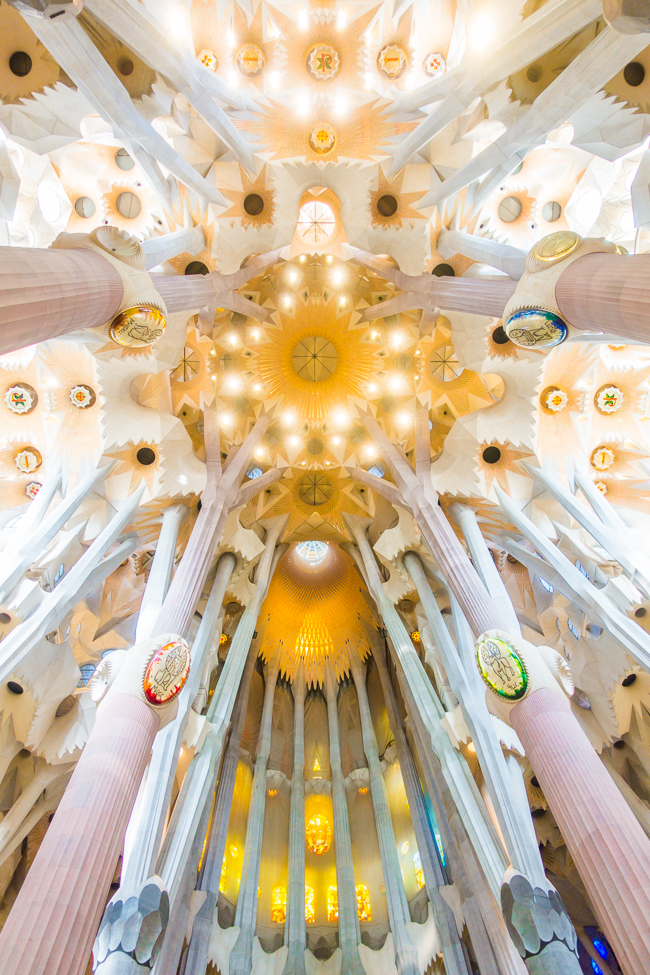 As beautiful and intricate as it is on the outside, it's even more amazing on the inside!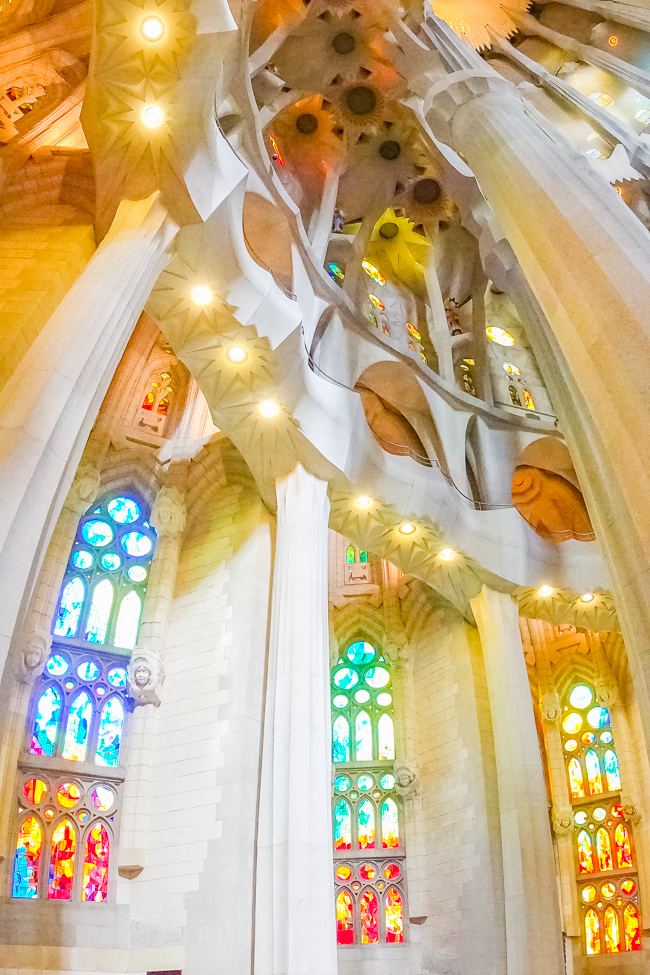 Be sure to buy your tickets online in advance to avoid long lines and to make sure you get to see the inside!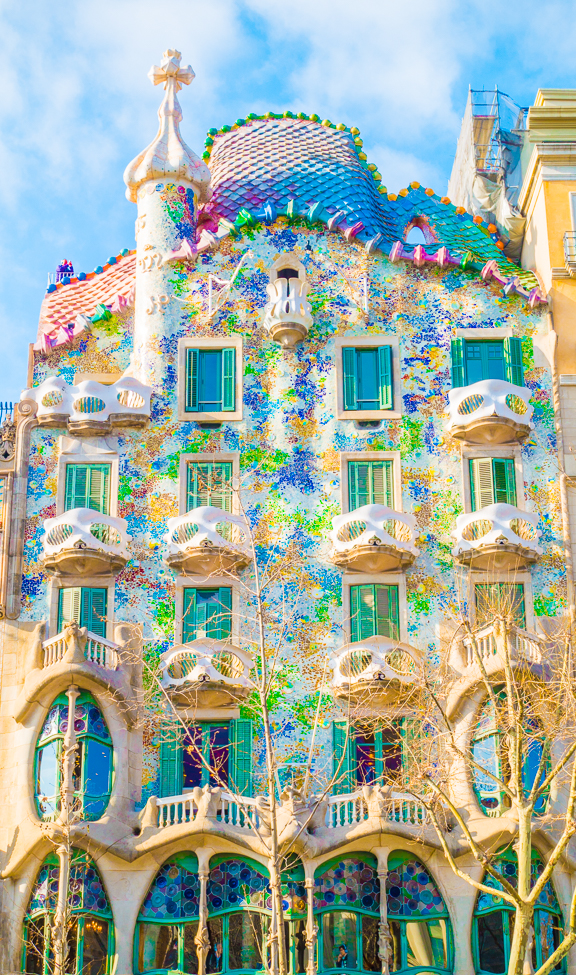 Casa Batllo
We took a tour of Gaudí's most famous works with Unique Tours Factory. Pictured above is Casa Batllo, designed in 1904 to be a private family home.
Unique Tours Factory offers over 280 private tours in 20 European cities with professional guides. Here is a link to the exact tour we took.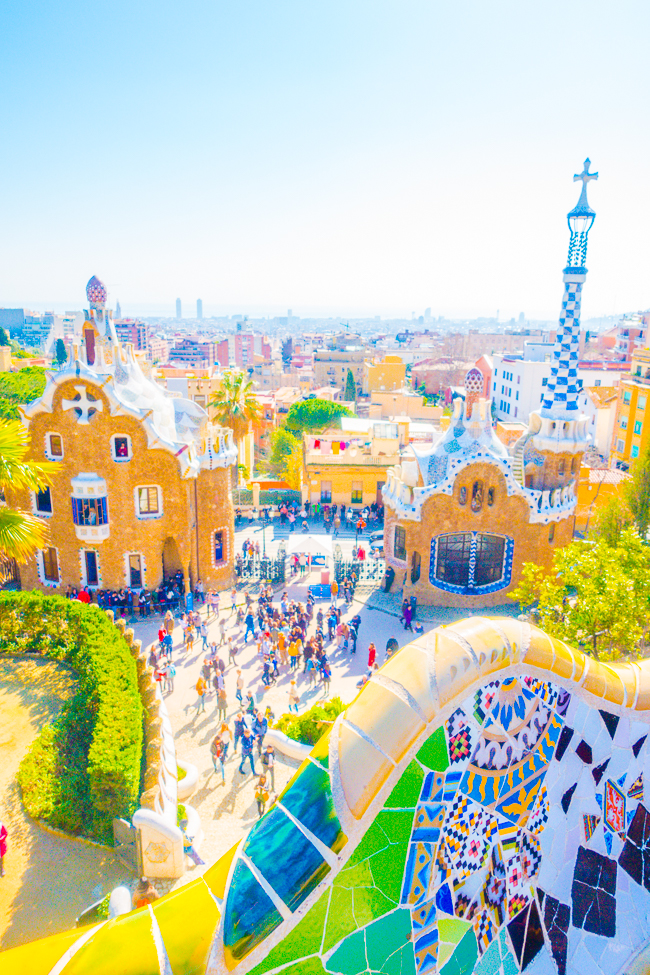 Park Güell
Our guide, Gregorio was amazing!! We had skip-the-line access to see all of Gaudí's masterpieces, including Park Güell, pictured above.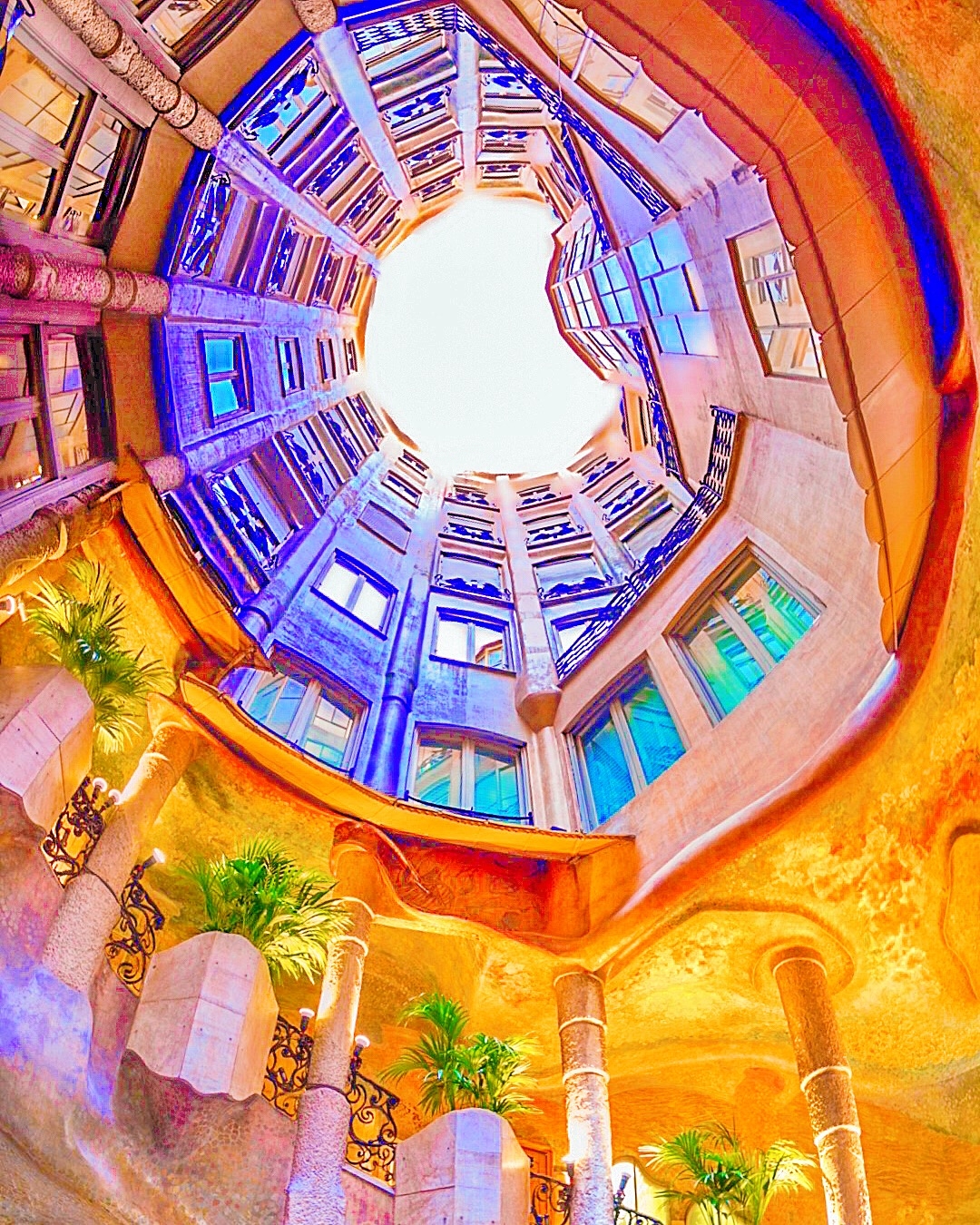 Casa Mila
Gregorio was so friendly and knowledgable about Barcelona and Spain. He enthusiastically answered every question we had. We couldn't have asked for a better guide in Barcelona Spain! Pictured above is the inner courtyard of Casa Mila, another building designed by Gaudí to be a private home.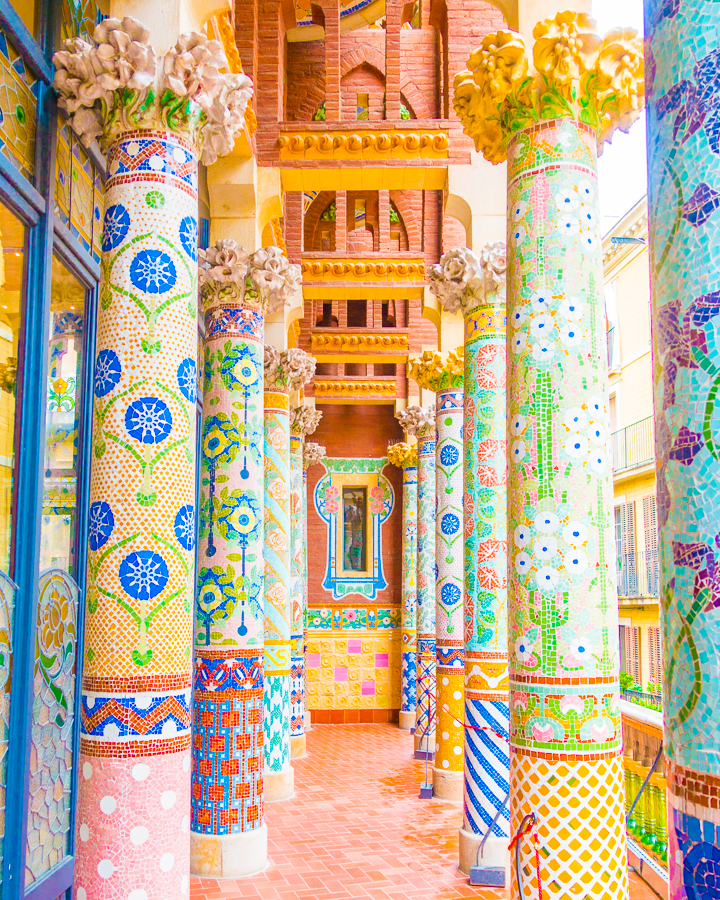 Palau de la Música Catalana
Another architecturally stunning building in Barcelona Spain is the Palau de la Música Catalana, a concert hall designed by Lluís Domènech i Montaner.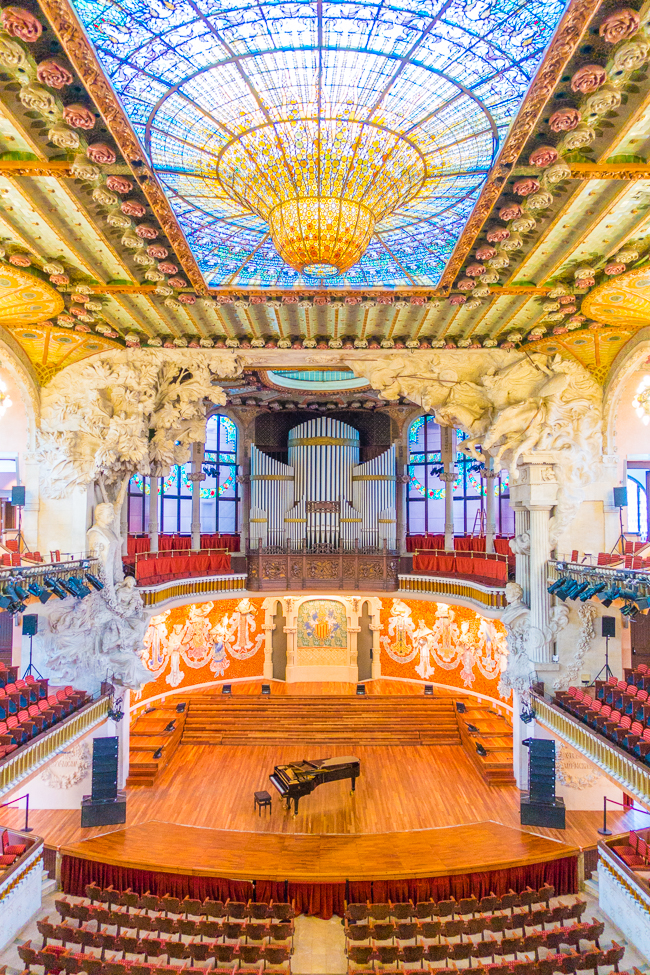 The concert hall is the only auditorium in Europe that is illuminated entirely by natural light during daylight hours.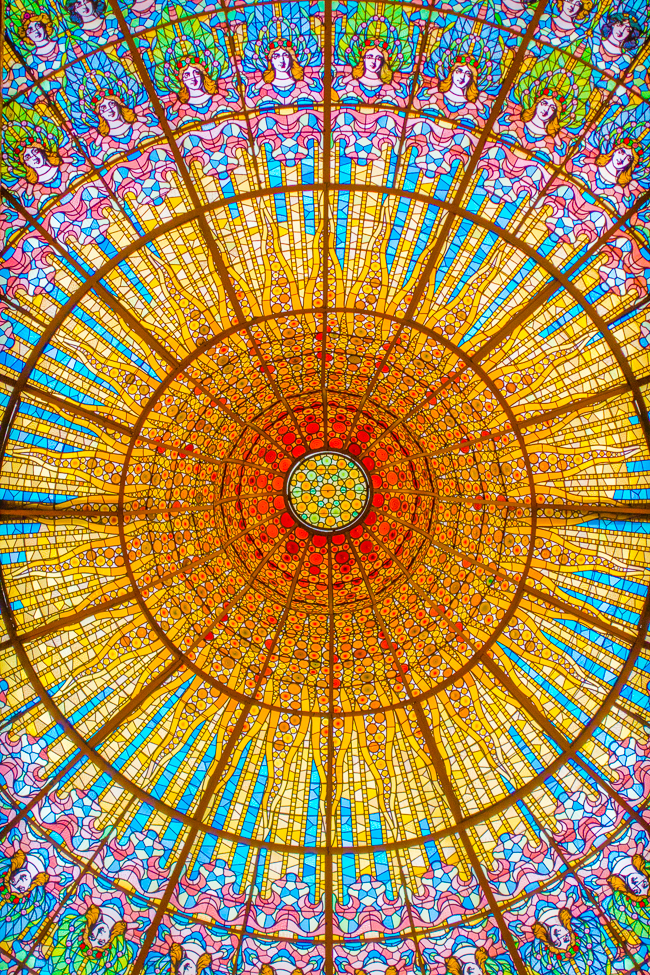 The light comes from the magnificent arches of stained-glass panes on the sides of the hall, and an enormous stained glass skylight filtering in light from above.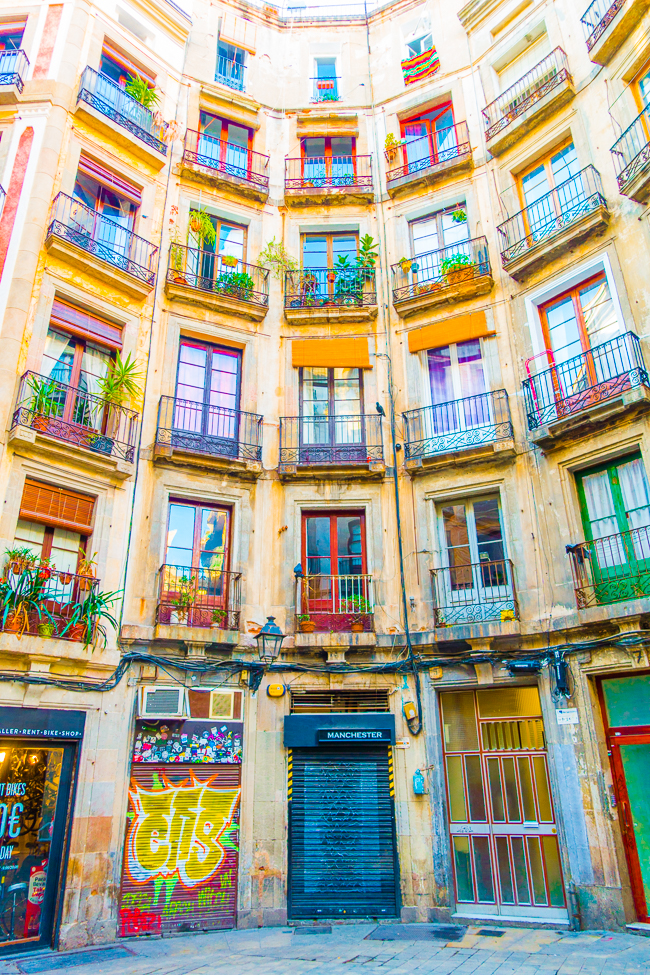 Gothic Quarter
The Palau de la Música Catalana is nestled right in the heart of Barcelona's Gothic Quarter.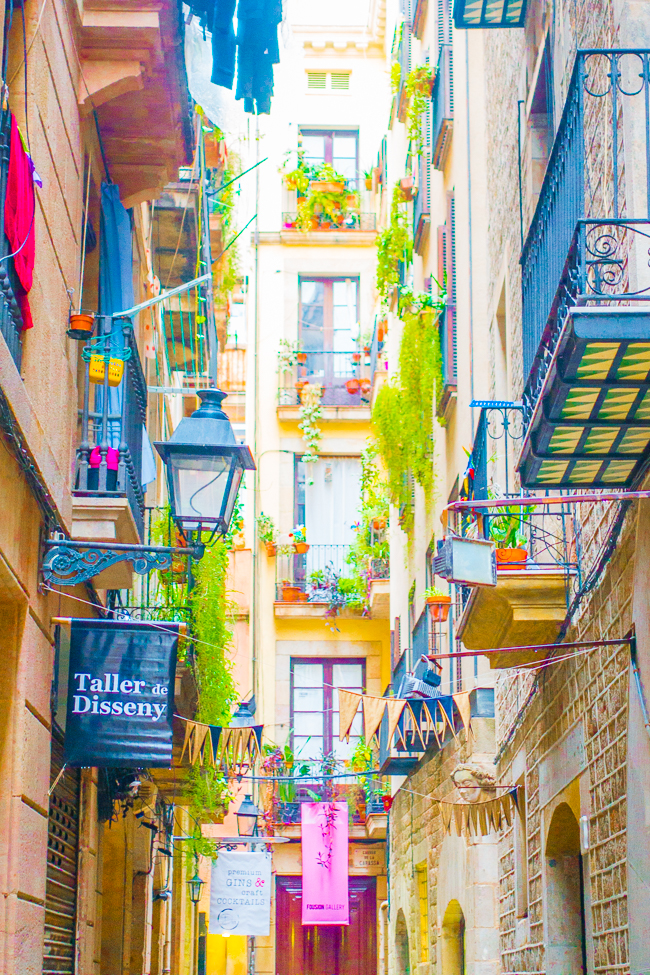 Definitely take some time to wander and get lost in these narrow, cobblestone streets.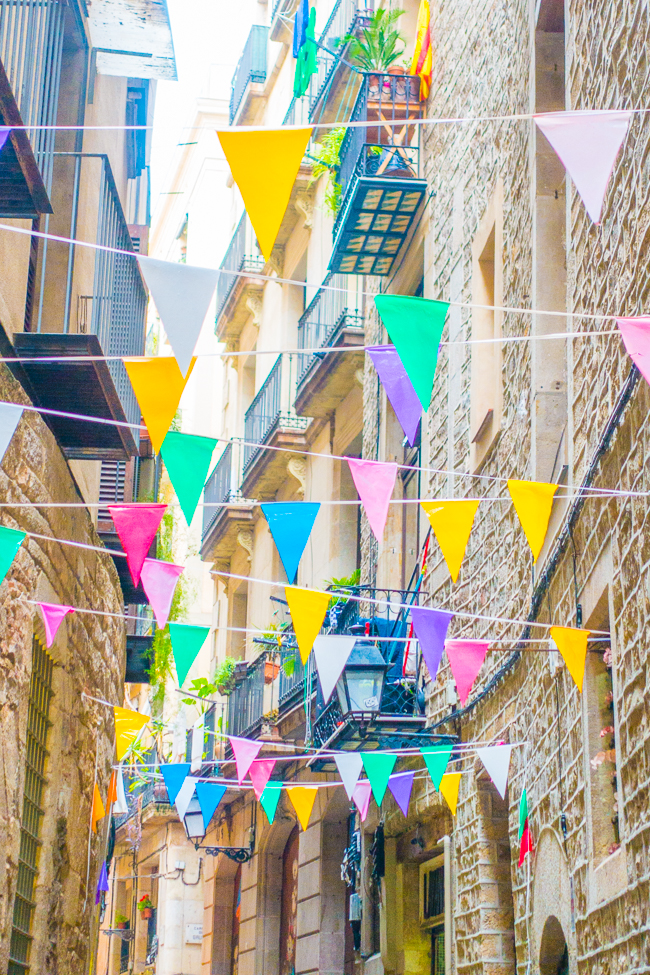 It's such an enchanting area.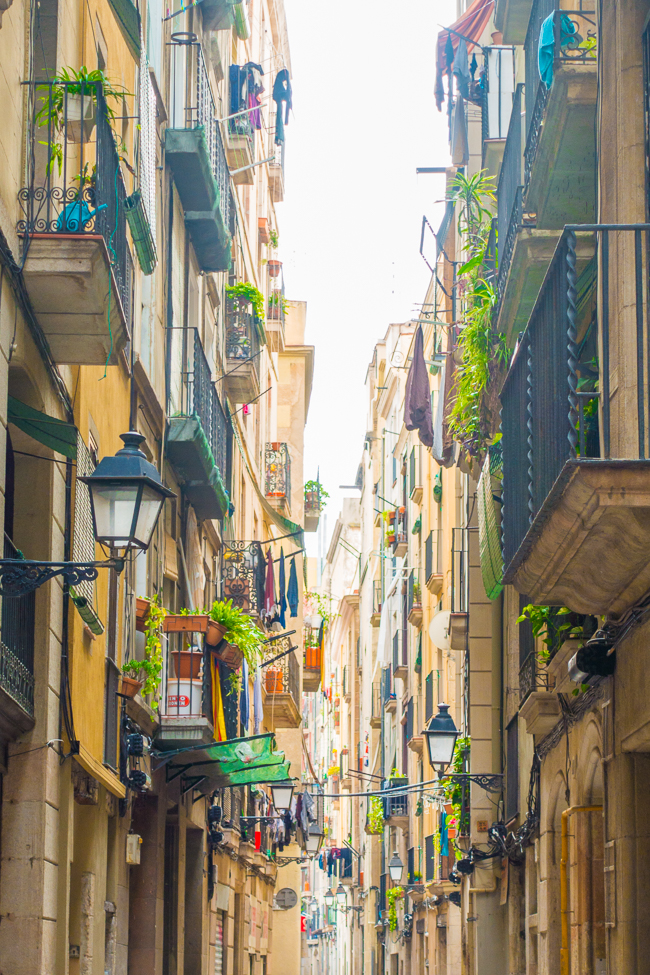 The streets are filled with fun boutiques, restaurants, tapas bars, quiet cafes, and delicious churro shops!
Everywhere you look, you'll find something amazing and beautiful in Barcelona Spain.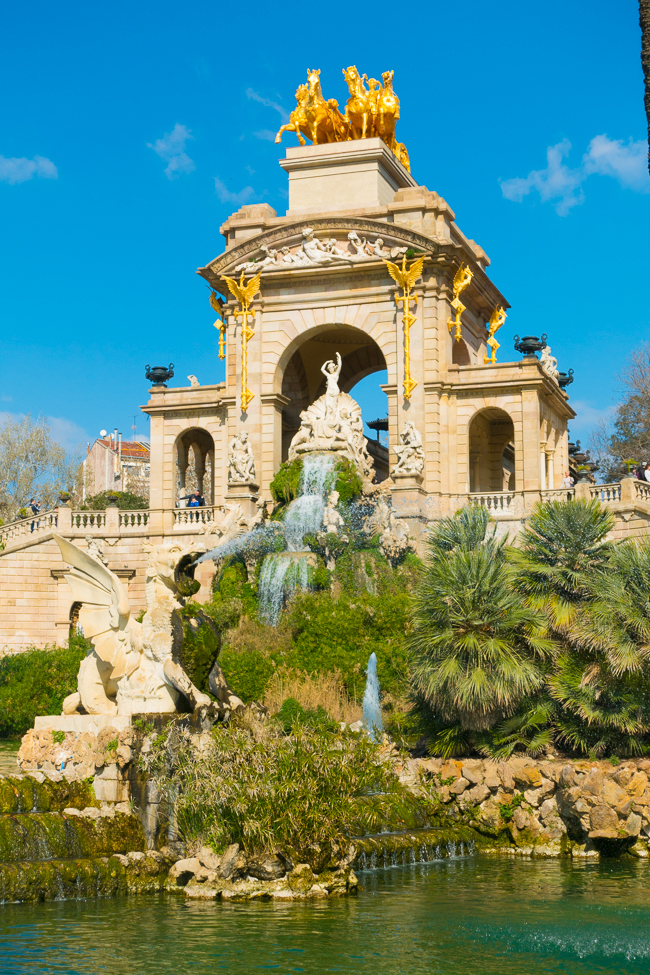 Ciutadella Park
Ciutadella Park is a gorgeous area to walk around!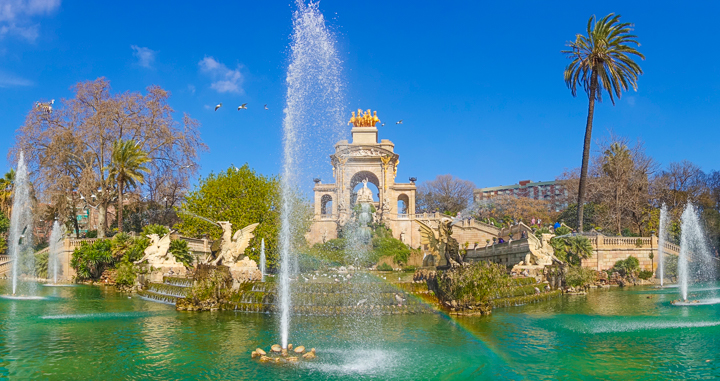 Definitely find the Cascada Monument in the park!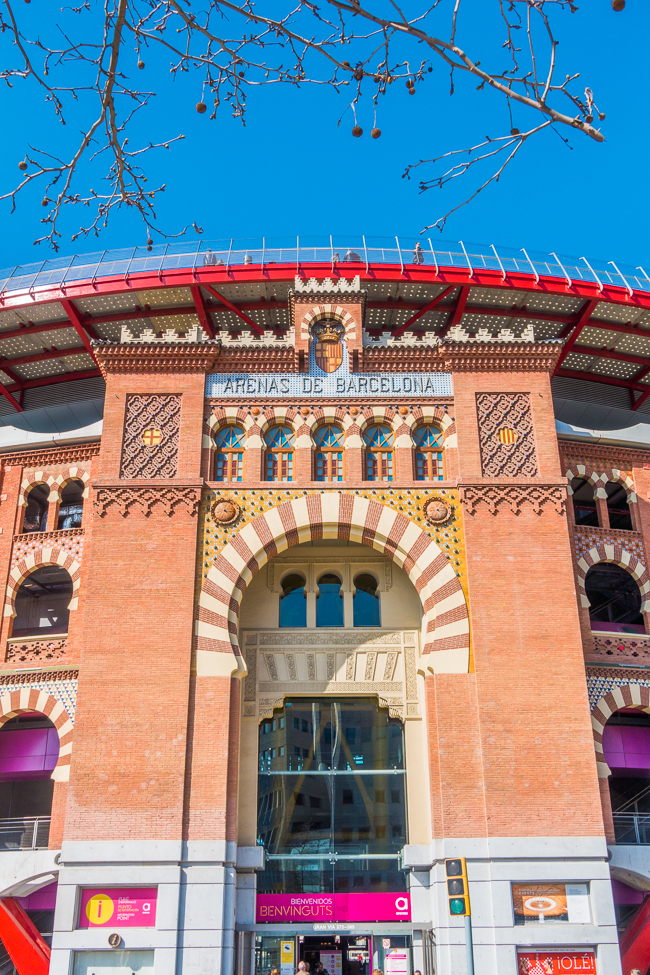 Arenas de Barcelona
This used to be a bullfighting arena, and is now a shopping mall.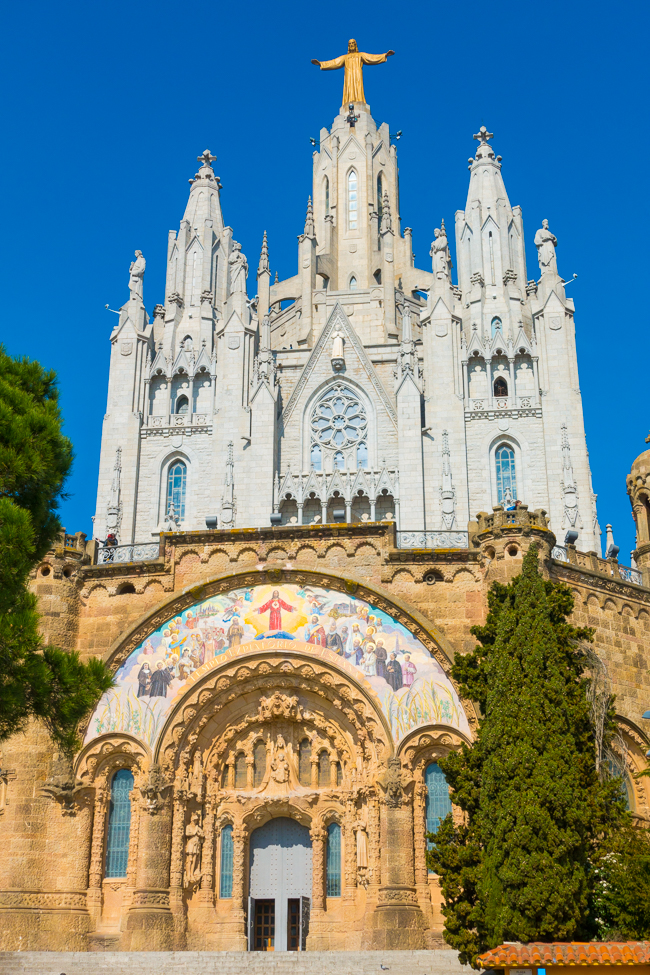 Temple of the Sacred Heart of Jesus
If you have some extra time in Barcelona Spain, you might want to visit the Temple of the Sacred Heart of Jesus.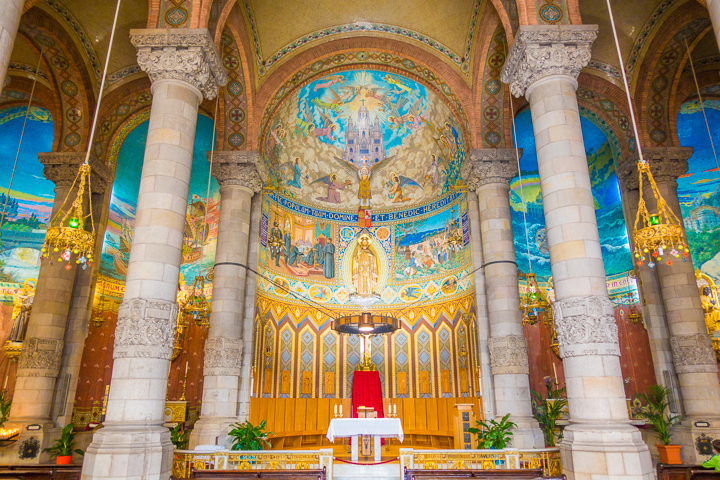 It's set high on a hill above Barcelona, and you can see it from certain areas in the city.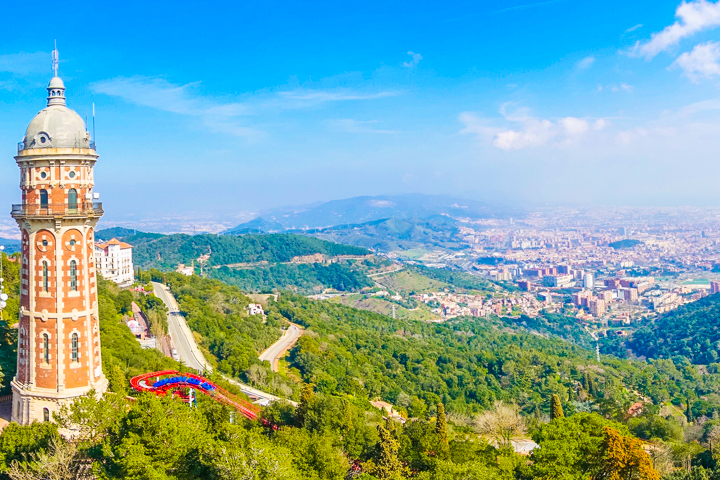 You can take an elevator to the of the tower at the church.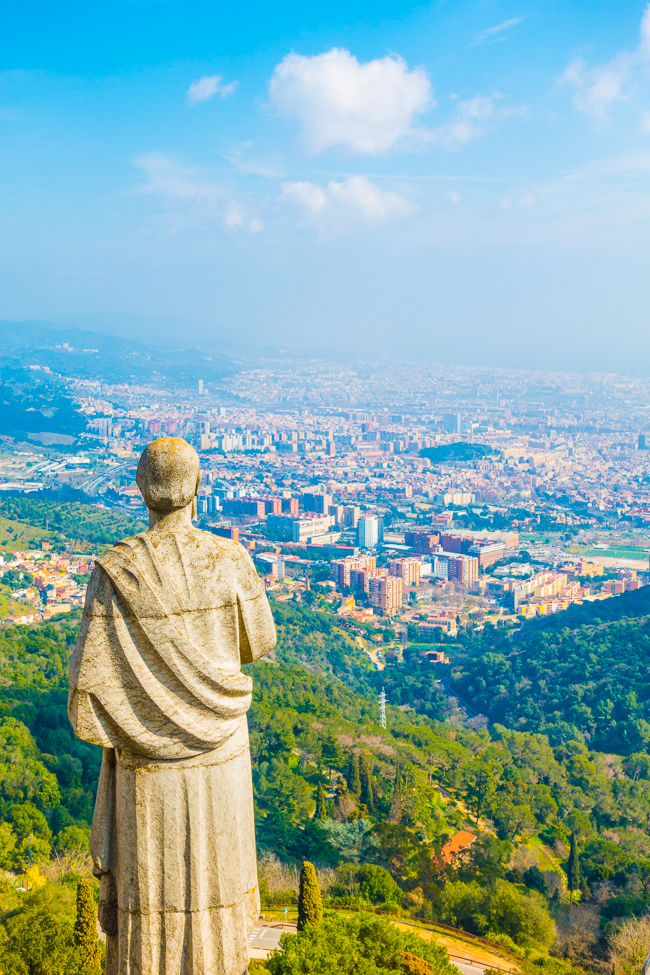 The view over Barcelona Spain is amazing!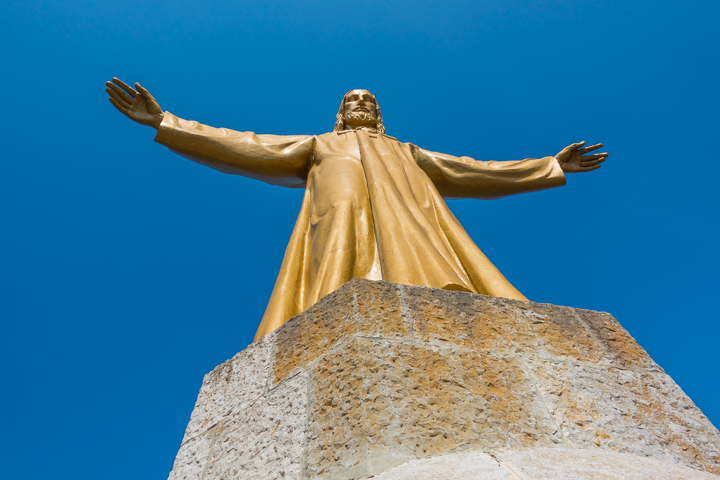 After the elevator, there are some stairs if you want to go even higher!
---
Where to Eat — Our favorite Barcelona Restaurant Recommendations
Barcelona has amazing food! If you're only visiting Barcelona for a few days, you want to make sure every meal is a home-run. Here are our favorite Barcelona restaurant recommendations that have us dreaming about returning to Spain!
---
Desserts & Churros in Barcelona: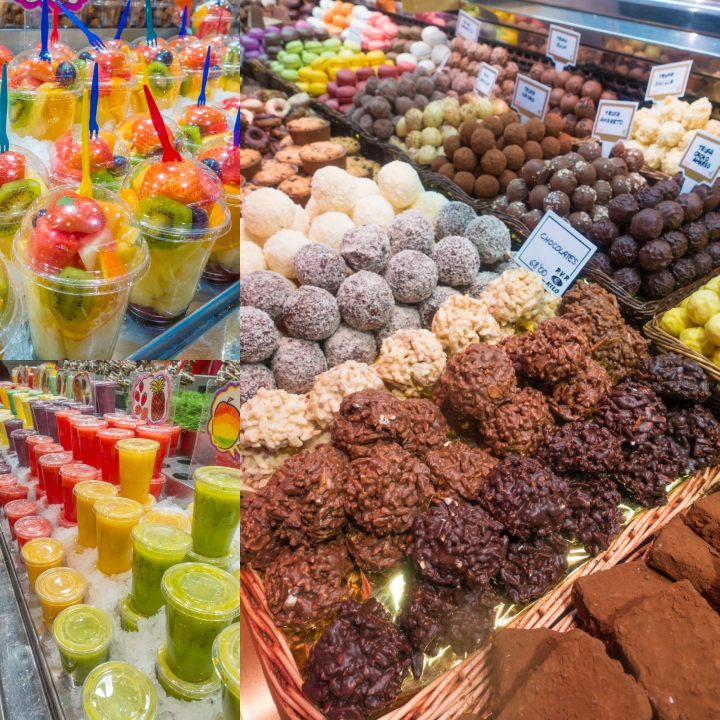 La Boqueria
La Boqueria Food Market in Barcelona is one of Europe's largest and most famous food markets. There is something fun to eat everywhere you turn!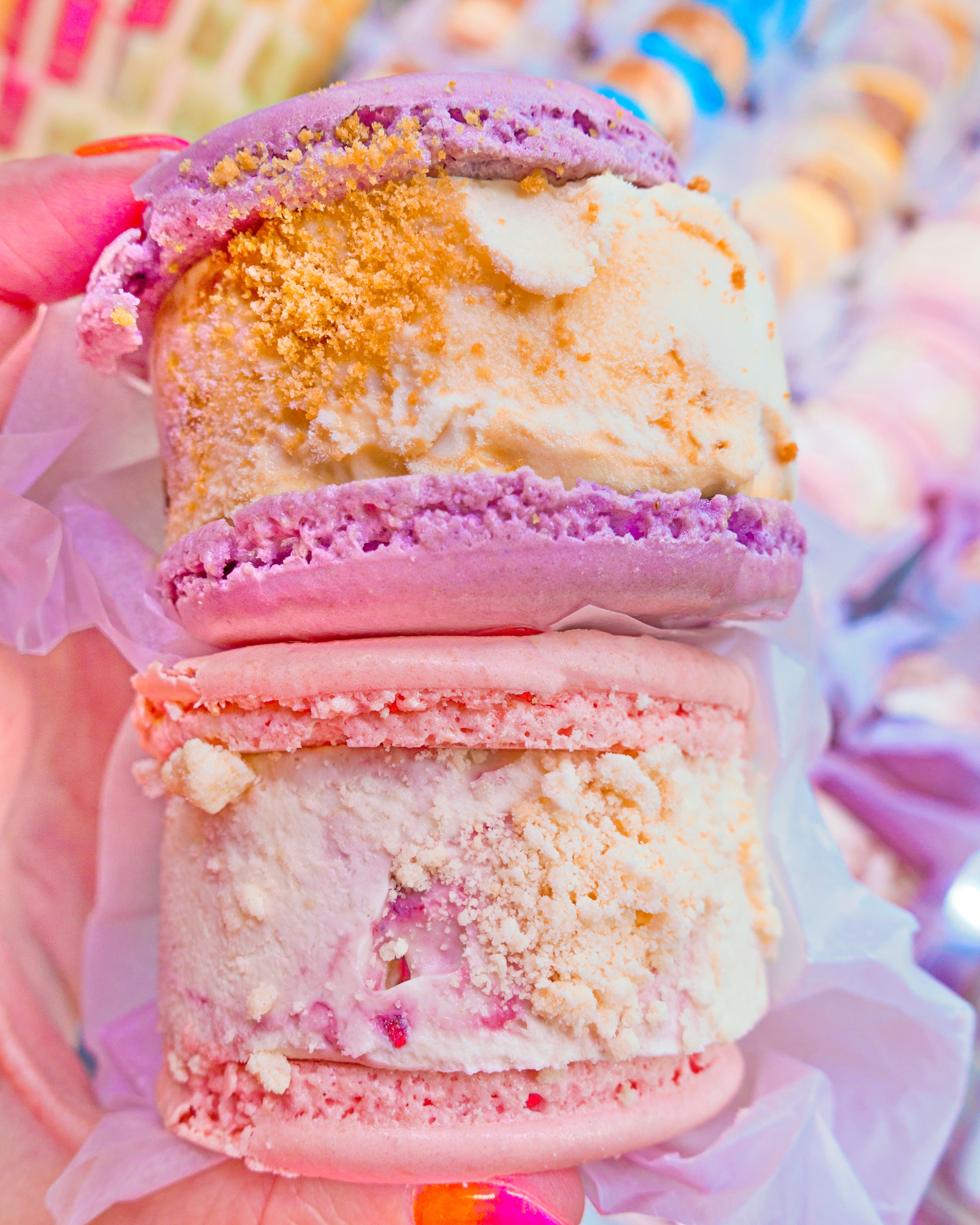 We found these gorgeous macaron ice cream sandwiches at the Mima Ice Cream stall at La Boqueria.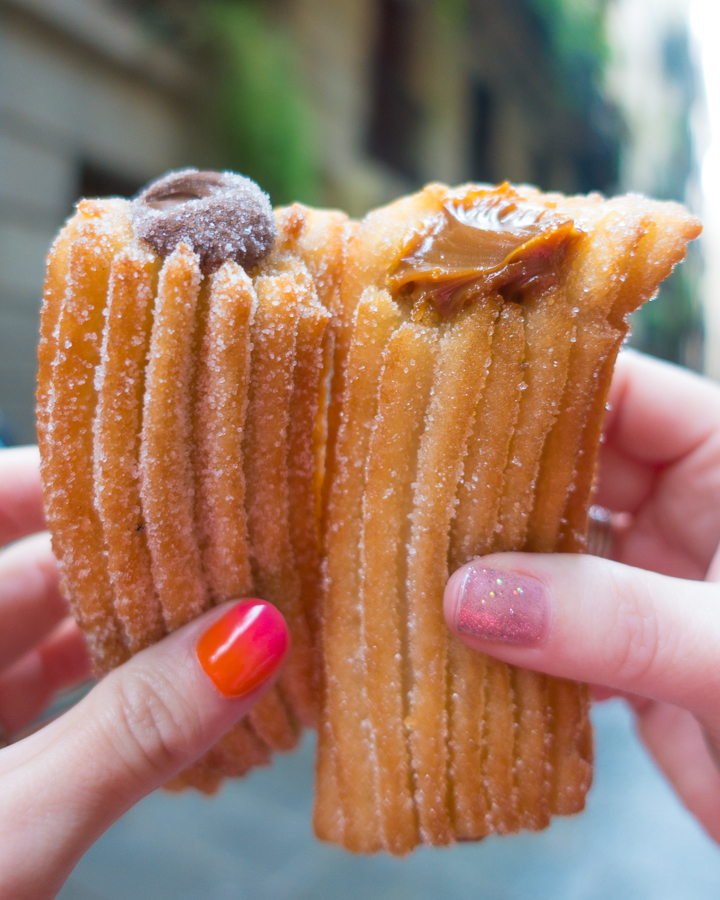 Xurreria
How amazing are these churros?? You can get them stuffed with Nutella or dulce de leche at Xurreria!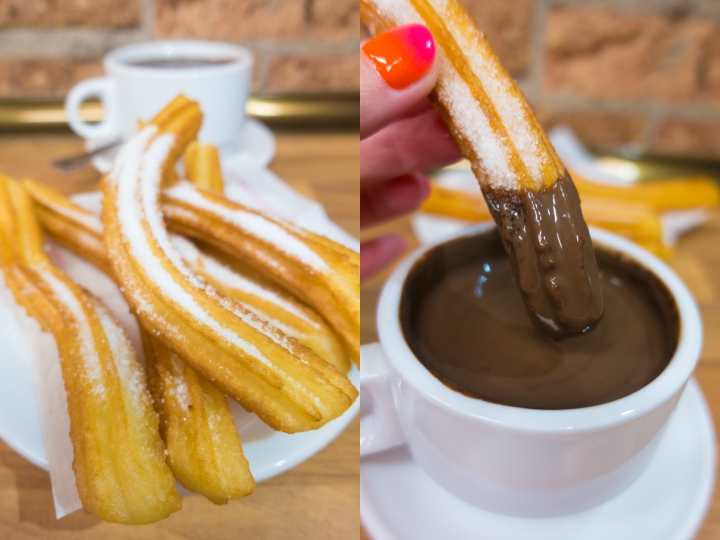 Bar Churreria
This is another fun place for churros! This shop is a little bigger and has a bar if you want to sit. Churros are even better when dipped in hot chocolate!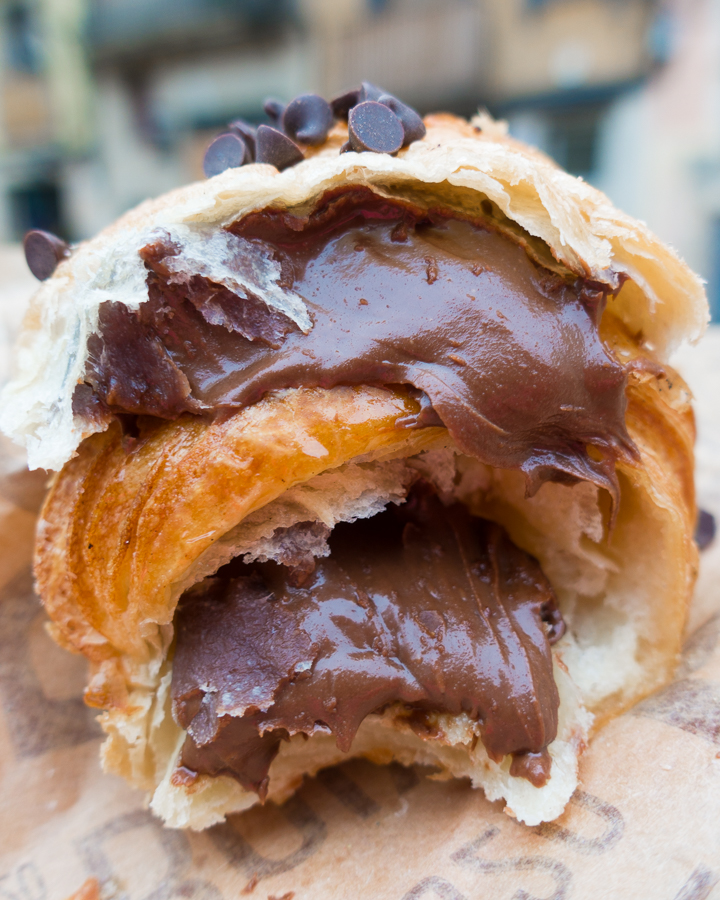 Forn Boix
You guys. STOP everything you're doing right now. This Nutella croissant was LIFE. CHANGING. I'm not even kidding you. We tried chocolate croissants all over Spain, and nothing even came close to being this amazing. It is an absolute must if you are in Barcelona. Be sure to get the croissant with chocolate chips on top, and not with chocolate dipped ends. I am still dreaming about this croissant!!!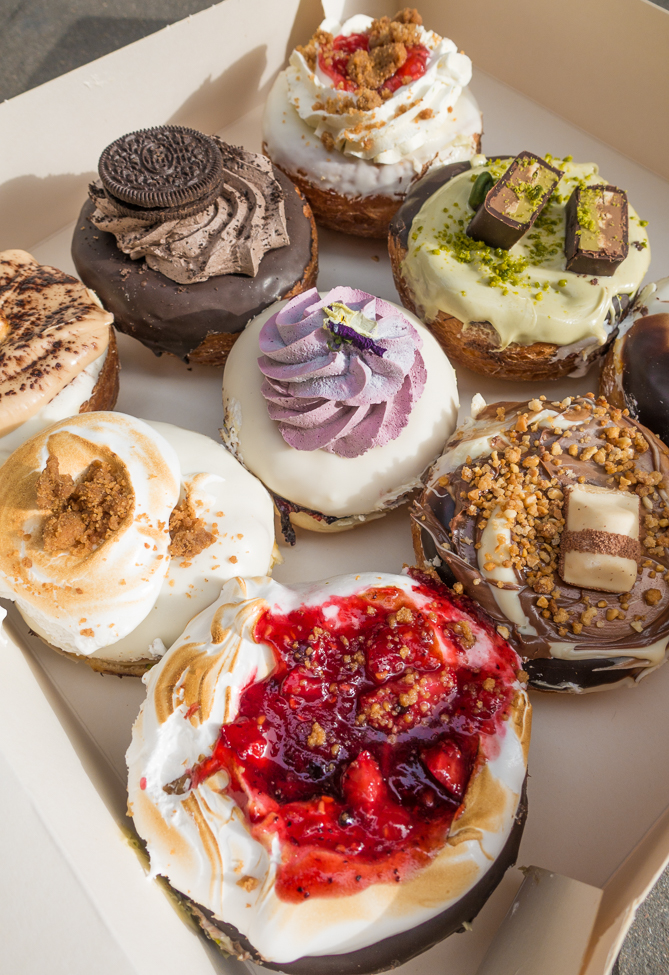 chök – the chocolate kitchen
This is a gorgeous bakery in Barcelona with the prettiest doughnuts, cronuts, croissants, chocolate truffles, cookies and all kinds of treats. I seriously wanted one of everything!!! :)
---
Tapas in Barcelona: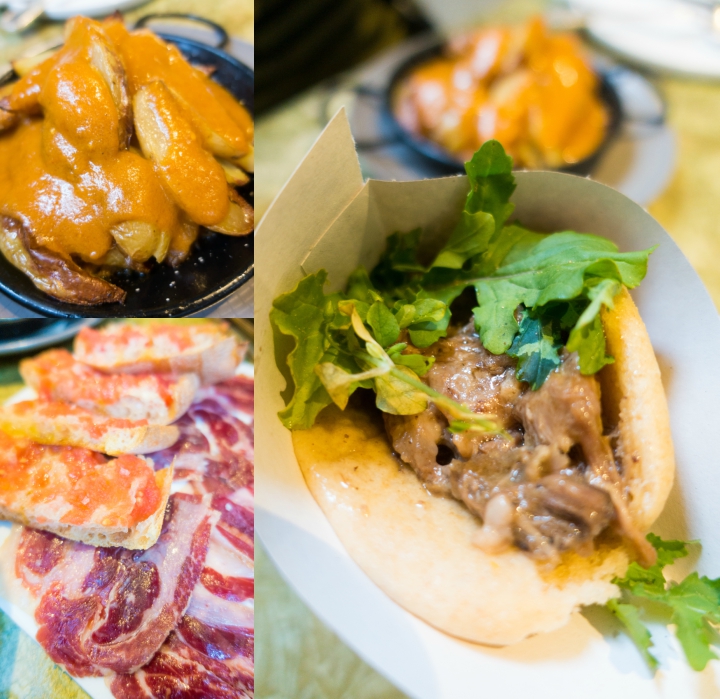 Somorrostro
A hidden gem in Barcelona. Quiet, low key, perfect for tapas! We got the potatoes with spicy sauce, Iberian ham, fresh bread with crushed tomatoes, and a pork bun that was to die for!! Highly recommend.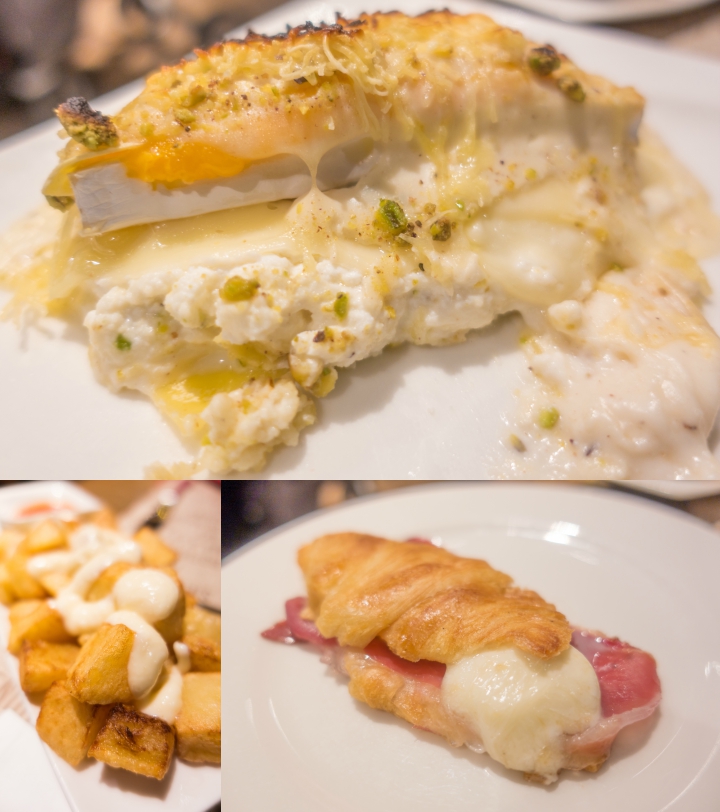 Ciutat Comtal
This might have been one of my favorite restaurants in Barcelona! That ham and cheese croissant was fabulous. And look at that lasagna!! I swear there were like 10 different kinds of cheese. Amazing.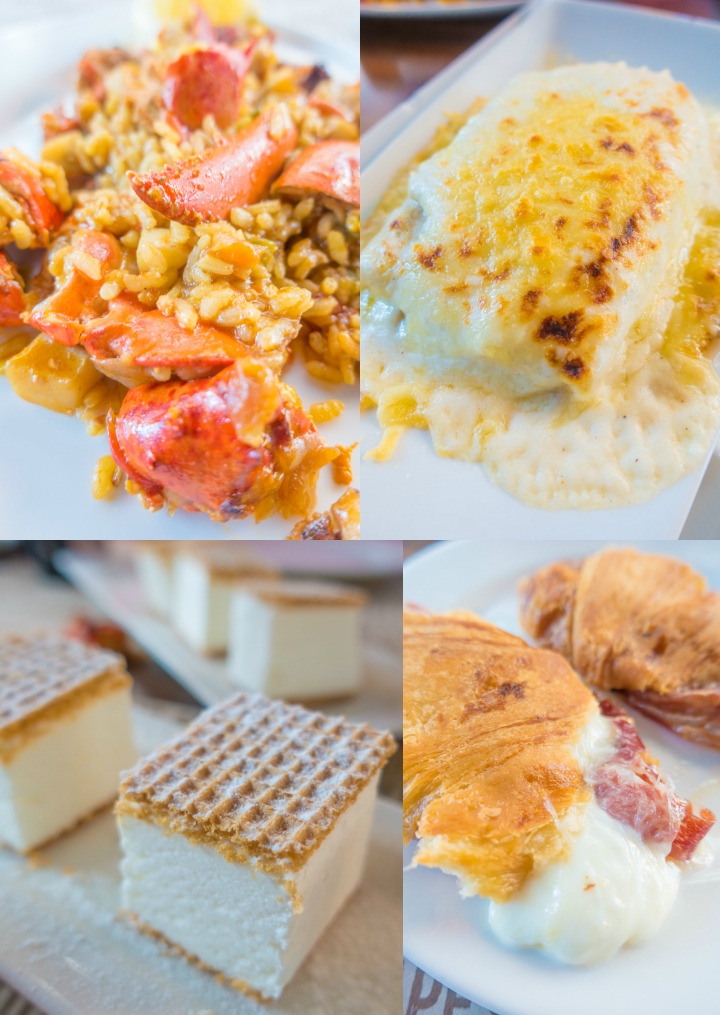 Cerveseria Catalana
Another favorite in Barcelona!! We got the Lobster Paella, cheesy cannolis, and of course the ham and cheese croissant! We made a point to order the ham and cheese croissant every time we saw it on a menu. So good! This place had the most amazing mini ice cream sandwiches for dessert!! Love!!
---
Breakfast & Brunch in Barcelona: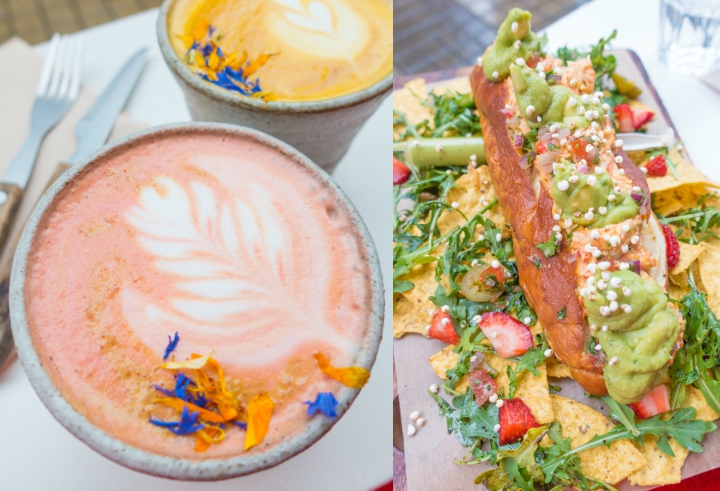 Brunch & Cake
This restaurant is one of the top places to eat in Barcelona according to Yelp. But if I'm being 100% honest, we weren't huge fans. The food is pretty for Instagram, but it was nothing we raved over. Everyone at the restaurant was a tourist. You can totally skip this one unless you're just there for the 'gram. There is a long line, so get there early or be prepared to wait!
---
Planning A Trip To Spain?
Click here to see more posts from Spain!
---
Like This Post? Save it on Pinterest!