Planning a trip to Copenhagen Denmark? Here are the best things to do in Copenhagen, the capital of Denmark, so you don't miss any of the highlights!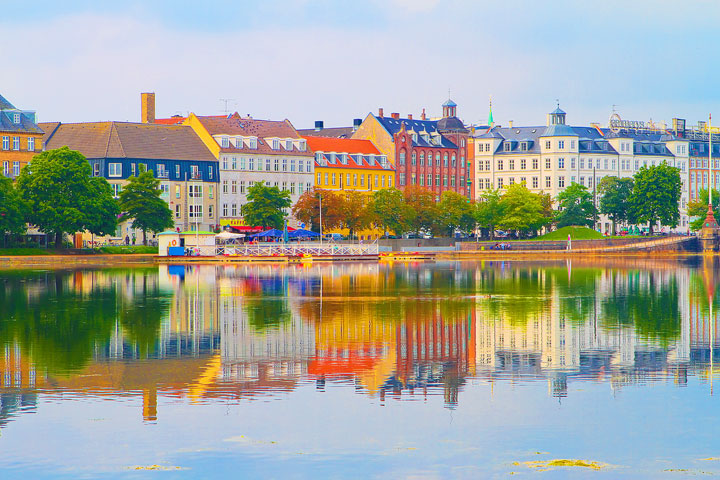 After our trip to Sweden, we took the advice of a friend and spent one day in Copenhagen Denmark.
"If you're going to be that close to Copenhagen," he said, "you should really check it out."
I am so glad we took his advice. I absolutely fell in love with Copenhagen.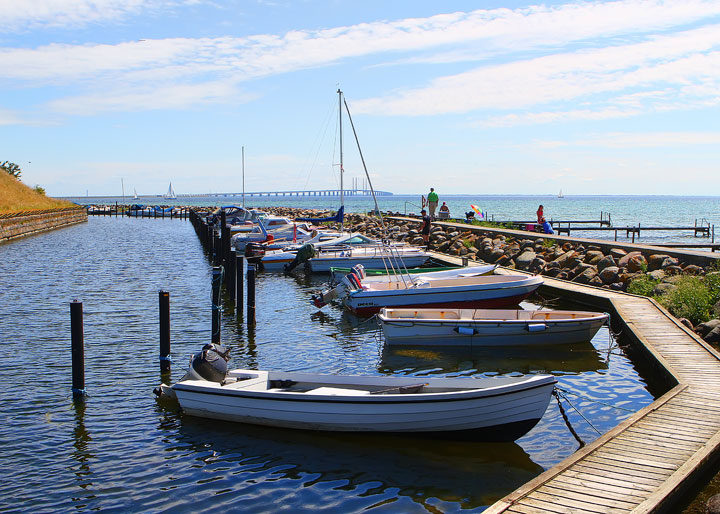 Best Things To Do in Copenhagen Denmark
If you're planning a trip and considering visiting Copenhagen, the capital of Denmark, here are the best things to do in Copenhagen. You can see all the main highlights in one day.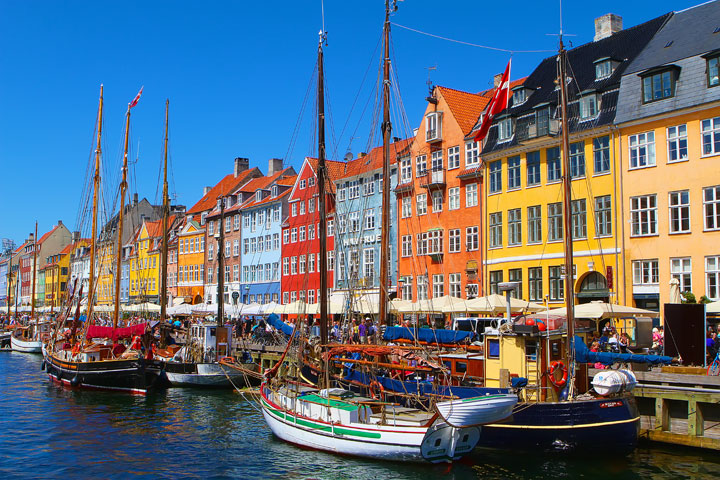 Nyhavn Canal
Our first stop was the Nyhavn Canal. I'd seen plenty of pictures of this place and knew I had to see it for myself. What a fun spot. I could've spent all day right here!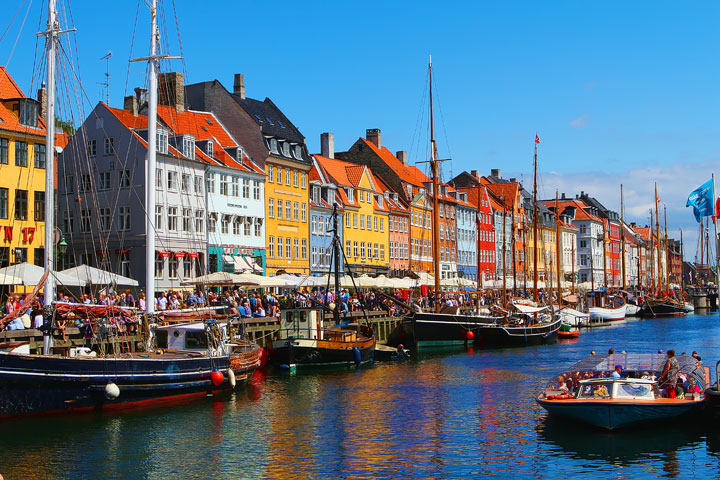 I loved the colorful buildings reflecting in the water.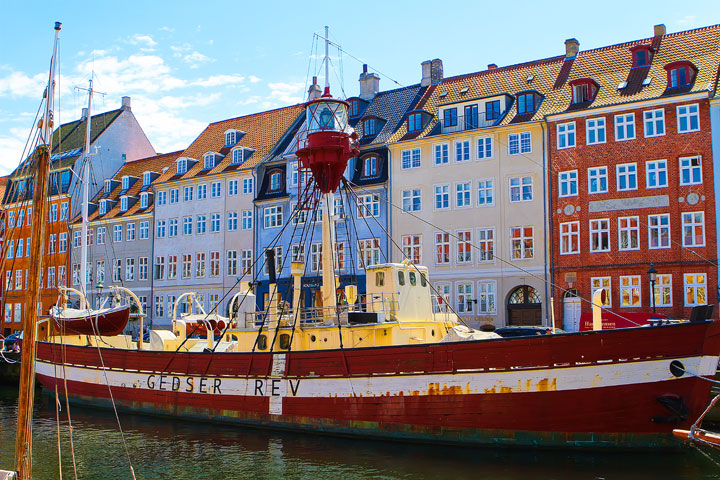 This beautiful boat was an active, working lighthouse, or lightship rather, until the 1970s. As I was photographing the ship, a local young man asked if I knew the history of the lightship. When I admitted I didn't, he told me the following story. I'll see if I can relay it correctly here. The Lightship Gedser Rev was located halfway between Denmark and East Germany. It played a central role in the Cold War, sending alerts and messages regarding Russian nuclear missiles.
The ship, painted with the red and white striped flag of Denmark, even acted haven for refugees from East Germany. Located just 11 miles from the coast of Germany, the lightship was the closest western refuge for many looking to flee East Germany and escape to the west.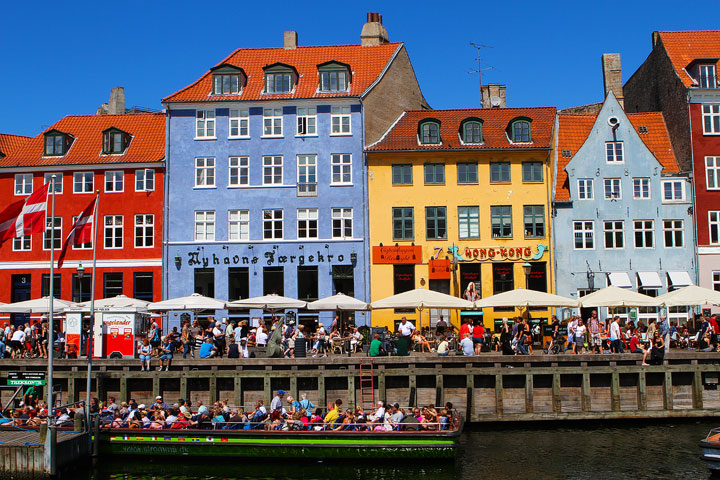 Ride a Bike in the Capital of Denmark
Next, we hopped back on our bikes — yes! We rented bikes again, can you believe it?? :) After our nearly 15 mile bike ride the day before, I wasn't sure my legs would ever pedal again! But bikes are the best way to get around in Copenhagen Denmark.
I think there were more bikes than cars on the road! I'll admit, riding in the middle of this big city had me pretty freaked at first! There were swarms of cars, other bikes, and pedestrians zipping all around us. And I did not have a helmet. I was seriously ready to return my bike after spending 30 seconds on it! But I got the hang of it, and I'm so glad I stuck with it. We were able to cover so much more ground on our short day!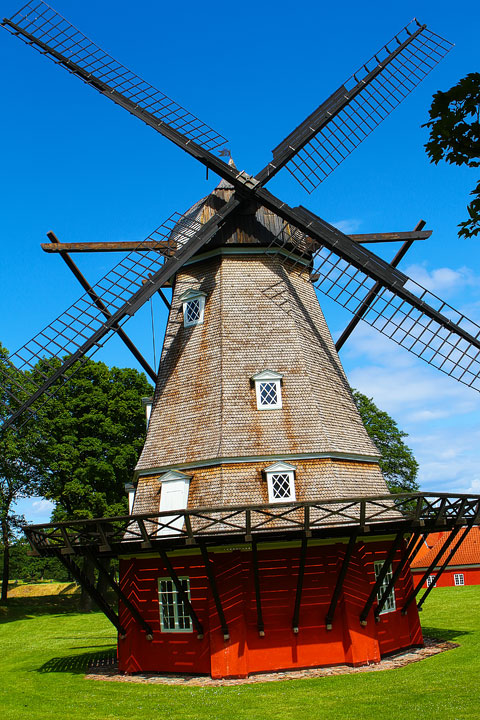 Kastellet
We pedaled our way to this striking red windmill right in the middle of Copenhagen's Kastellet, a star-shaped fortress located on the shore of Copenhagen.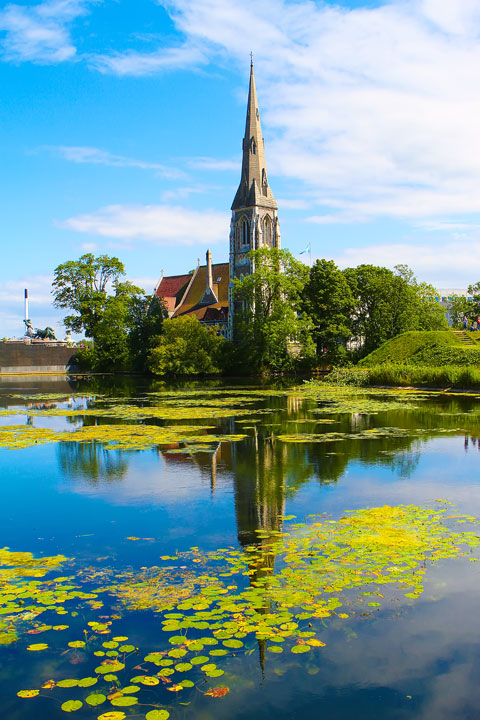 Gorgeous church at the Kastellet.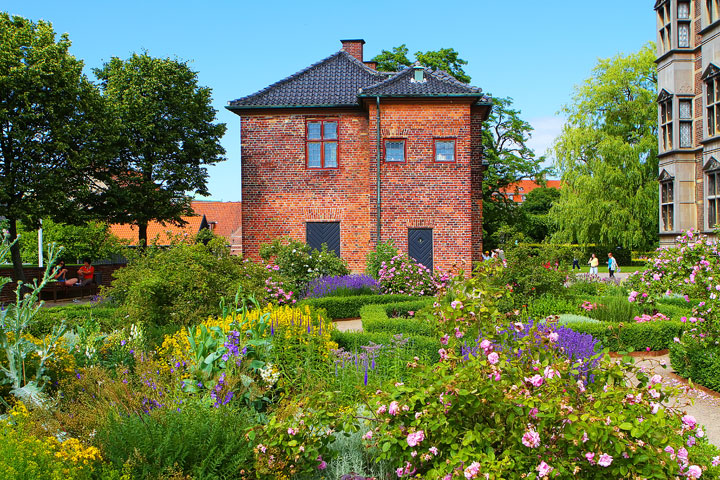 Rosenborg Castle
Next we headed for the King's Rose Garden at Rosenborg Castle. This peaceful park was absolutely covered in lush greens and colorful blooms!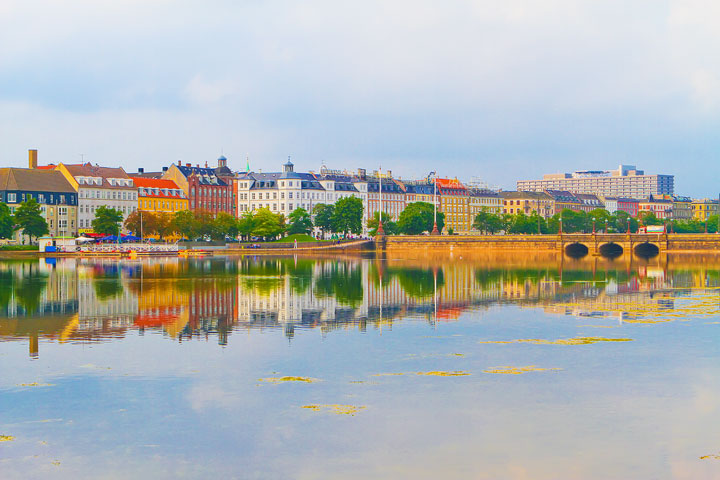 It got cloudy as the day went on, but there was still much beauty to be seen in Copenhagen Denmark.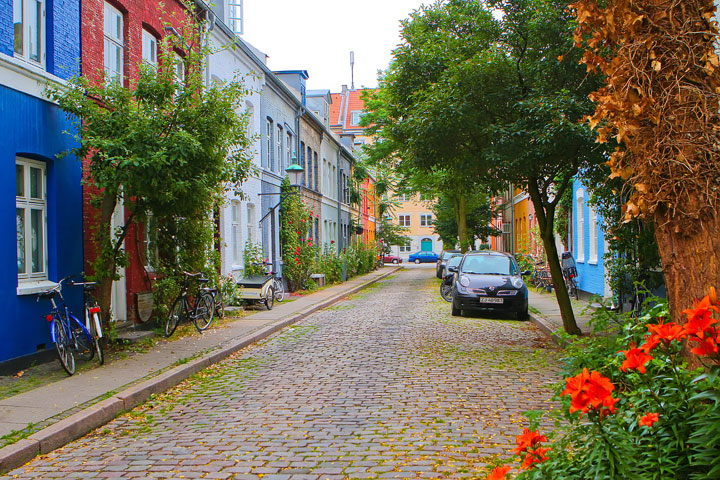 I absolutely fell in love with this cobblestone street lined with bikes, colorful homes, and bright florals. I so wish I could've photographed it in better light!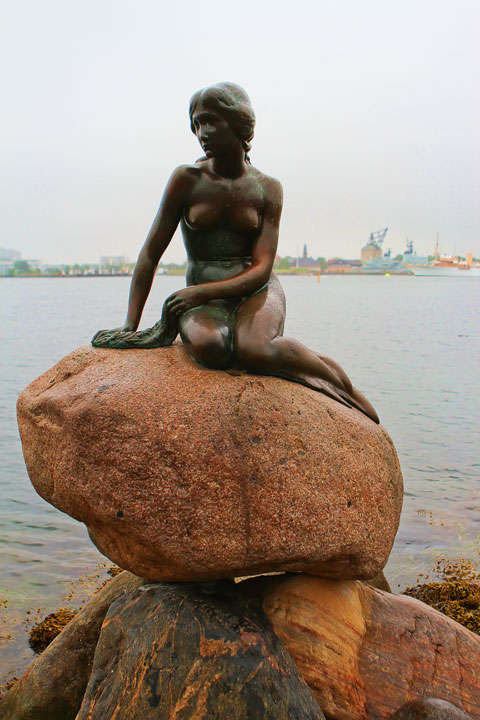 The Little Mermaid
We saw the Little Mermaid! She's located up by the Kastellet.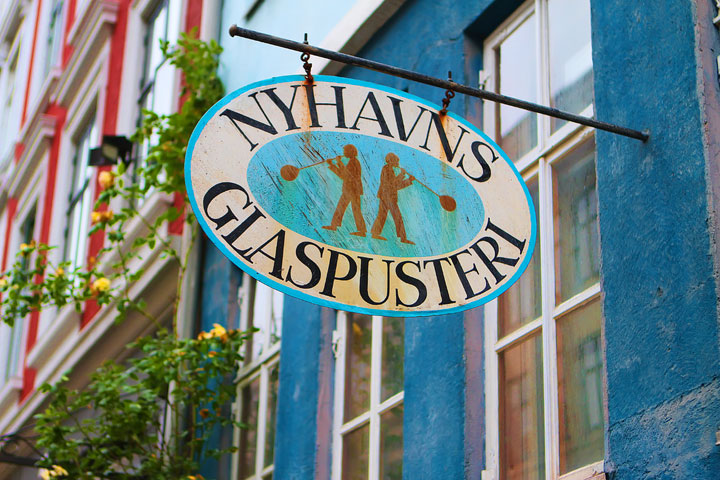 I just loved this sign.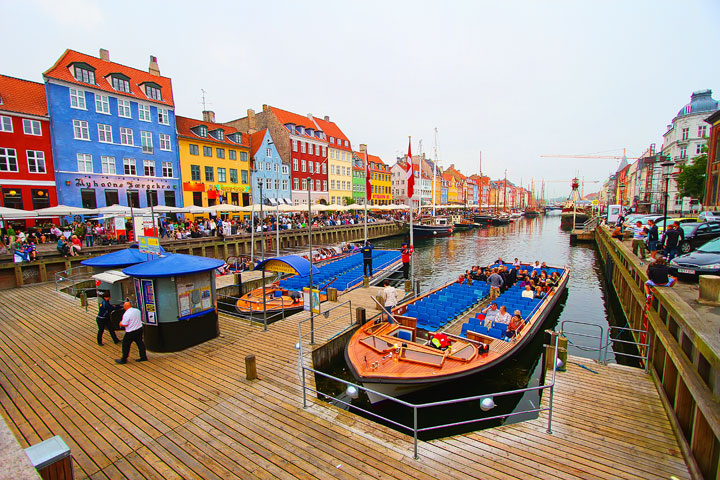 As the day was coming to an end, we made our way back to Nyhavn Canal. I was hoping to get some sunset photos here, but the cloud coverage was a little too thick this night.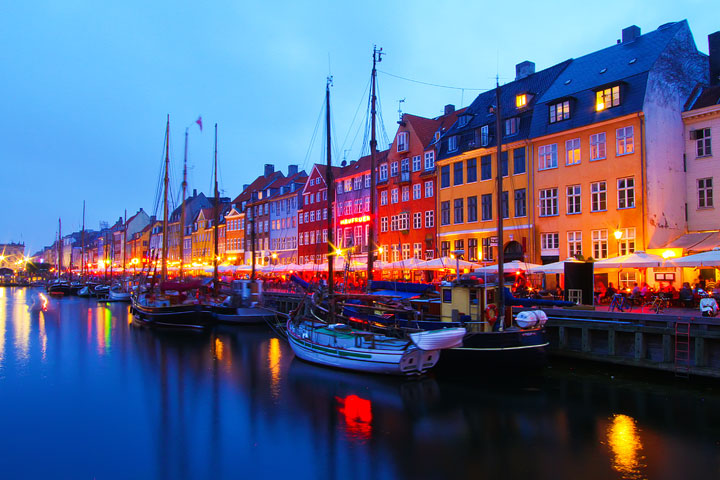 We stayed here, sipping coffee and eating cookies, until it got dark and all the lights of the canal came on.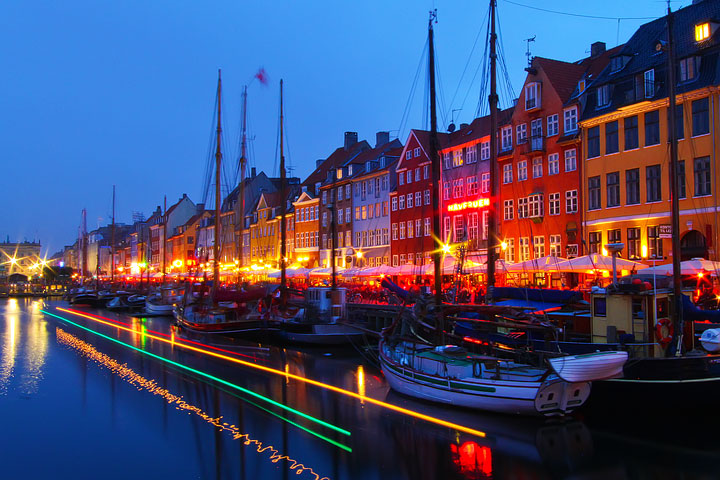 As we reflected on the day, I decided Copenhagen is definitely a place I would come again to visit. I would love to spend more time exploring this beautiful city! It struck me as such a family-friendly city.
---
Did I miss your favorite thing to do in Copenhagen? Tell me about it in the comments!