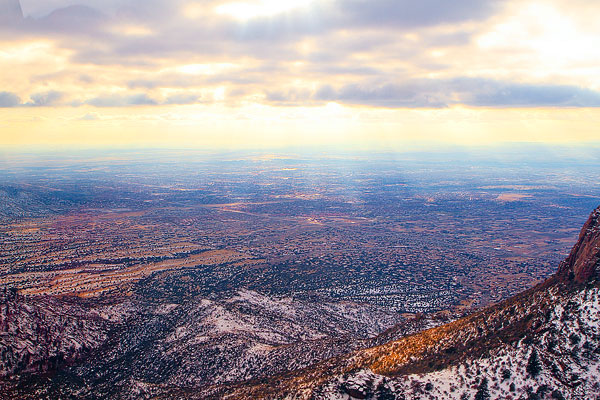 Kev and I had such a wonderful, relaxing weekend in Albuquerque, and I wanted to share this last post highlighting just a few more of our favorite things we did in case you've been inspired to check out this fabulous little town, too. These are some definite must-sees if you're ever anywhere near the area.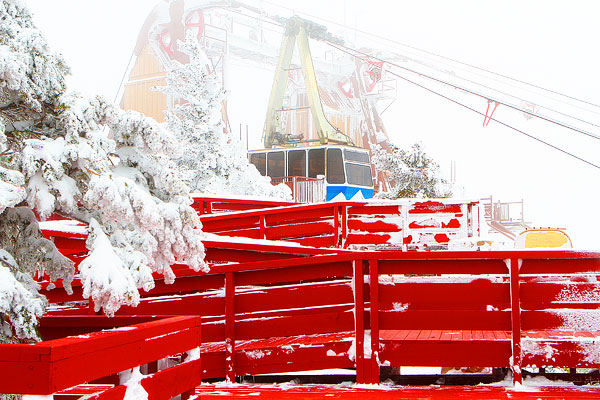 Of course the very first thing we did was ride the Sandia Peak Tram! Remember the Sandia mountains that turn bright pink at sunset? You can take the world's longest tramway up to the top of the peak for a fantastic view of the mountains and city below.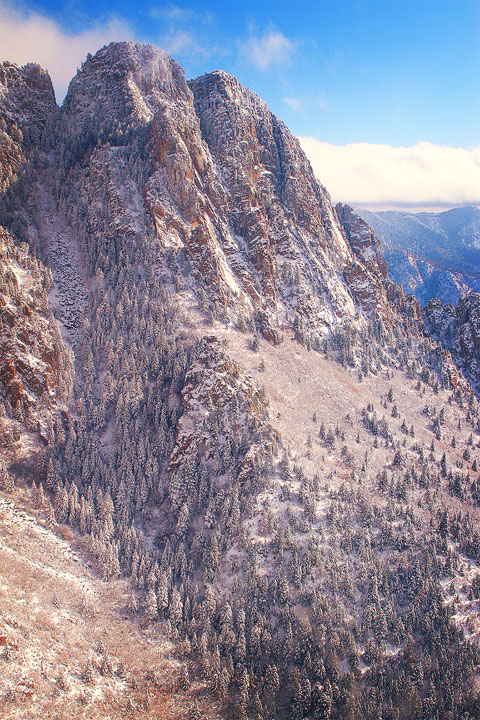 Here's a glimpse of our view on the tram, the mountains were gorgeous all covered in the December snow.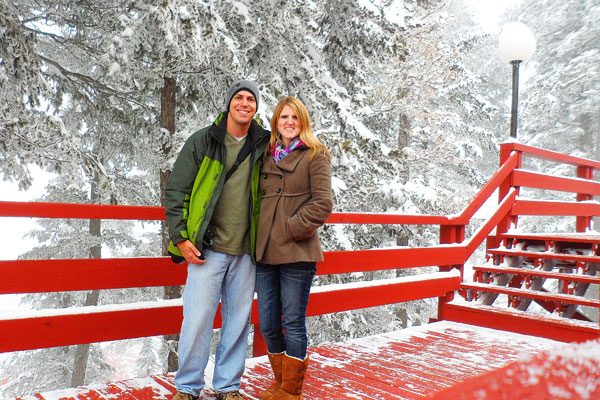 Photo via Kevin
We made it to the top! It was completely COVERED in snow!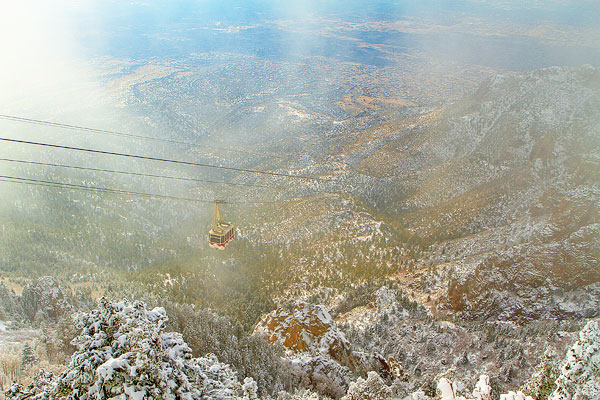 Oh my gosh, can you believe this view??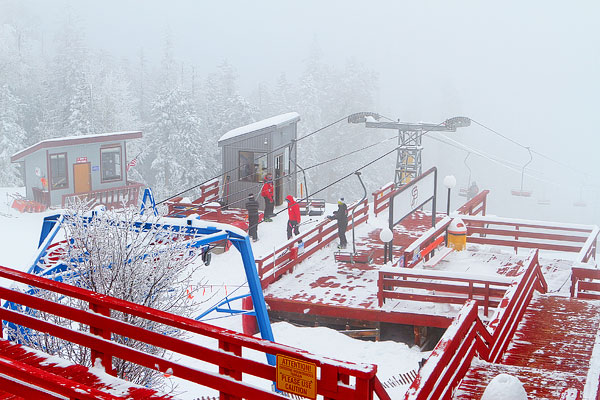 There was a little ski area at the top that opens when the mountain gets enough snow, I would have LOVED to take a couple of runs here! I don't think Kev could've stopped me if I'd been dressed for it. :)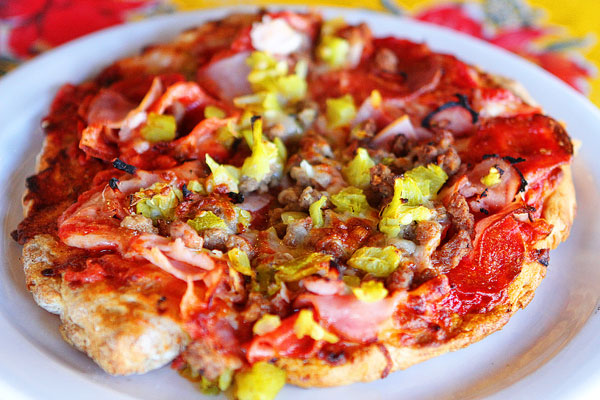 Okay, let's talk food. If you are looking for some seriously delicious New Mexican style pizza, you've got to check out Golden Crown Panaderia. This is how New Mexico does pizza. Not only does this little bakery have fabulous, thick, chewy pizza loaded with toppings, but they give every customer who walks in the door a biscochito, the official state cookie of New Mexico. How can you not love that?? :) Choose from delicious crusts like blue corn, green chile, or whole wheat peasant. Whatever you decide, be sure to get green chiles on your pizza! Yum!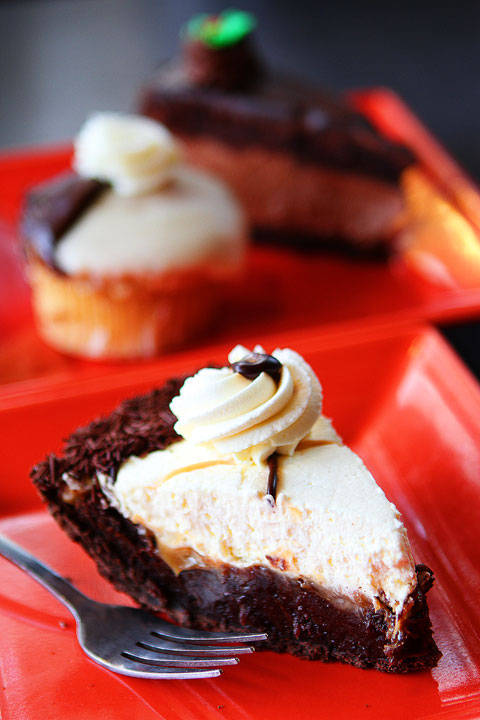 On Saturday morning I was thrilled to get the chance to met up with my friend and fellow blogger Katie from Good Life Eats and her sweet family! We had brunch at the Flying Star Cafe, and my gosh you guys — this brunch was amazing! I had the Fabulous French Toast, and I am so sorry to say I snarfed it down before snapping a picture. But I loved every single bite, it definitely ranks up there with some of my favorite french toast. They had a fabulous looking bakery case as well, so you know we had to check that out after breakfast. Pictured here is the Rio Grande Mud Pie with a supremely fudgy browie layer topped with buttery caramel and whipped cream. I have to say, that fudgy brownie layer was pretty life changing, I've never had anything so gooey and chocolaty. Make it your mission to try this fantastic pie as soon as possible.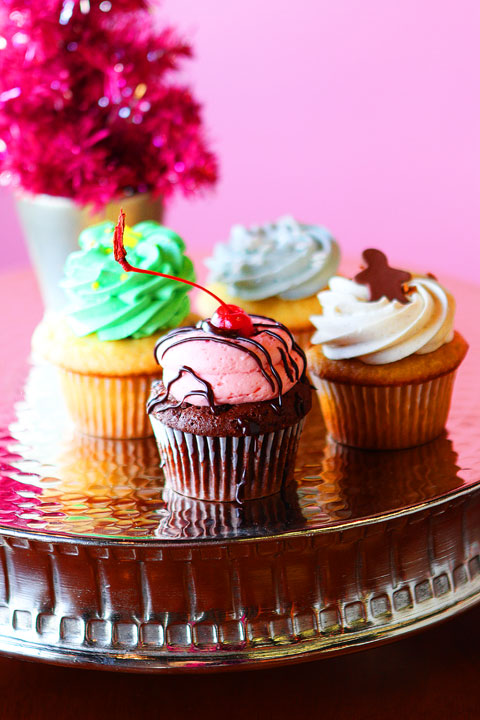 After brunch Katie and I had to check out the Albuquerque cupcake scene! Everywhere had such cute cupcakes all decked out for Christmas. These cuties are from Cake Fetish.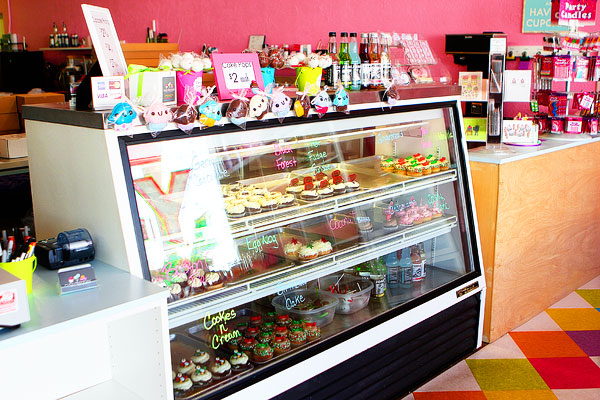 How cute was this little cupcake shoppe? This is Cupcakeology.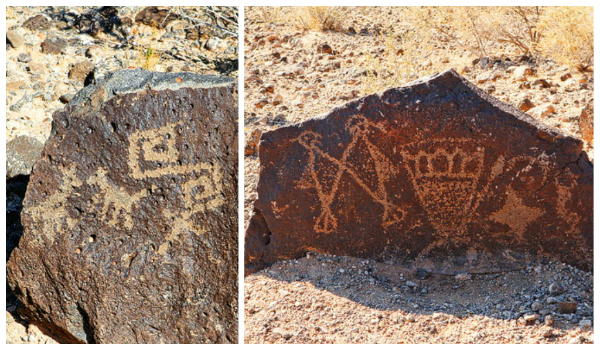 On our last day in Albuquerque we made our way to the Petroglyph National Monument and hiked the short Mesa Point Trail at Boca Negra Canyon. The trail was quite interesting and filled with complex images carved by early Pueblo and Spanish settlers in the area. We enjoyed this short little hike and pointing out all the petroglyphs.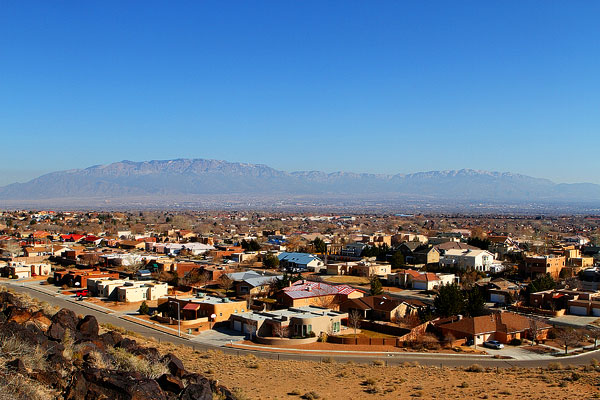 At the top of the trail was another beautiful view of the city and the Sandia Mountains. This would have made for a gorgeous spot to watch the sun set as well, I am definitely coming back here next time!

Click Image to View Larger Version of Panorama
Here is a panoramic view of the beautiful Albuquerque skyline from Boca Negra Canyon.
Hope you enjoyed this little peek at Albuquerque! If you're looking for a refreshing weekend getaway filled with fabulous views, delicious food, and quiet luxury, definitely check out Albuquerque. We fell in love in four short days.
Plan Your Perfect Weekend Getaway in Albuquerque
Where to Stay
Los Poblanos Ranch Bed and Breakfast
What to Do
Sandia Peak Tram
Beautiful views of the city and mountains.
Ghost Tour of Old Town
This one is just fun, a cute little shopping area as well.
Volcanoes Area of Petroglyph National Monument
Easy hike, beautiful views, and a gorgeous spot to watch the sunset. Here's a map to where we parked.
Boca Negra Canyon area of Petroglyph National Monument
A short, easy hike filled with beautiful views and ancient drawings from early settlers. Here's a map to where we parked.
Check out ItsATrip.org for a schedule of all the current activities to see and do in Albuquerque, that's how we found out about the River of Lights.
Where to Eat
St James Tea Room
This one is a must! It is worth planning a whole trip around. Make reservations early, they fill up fast.
Golden Crown Panaderia
How New Mexico does Pizza. Delicious!
Flying Star Cafe
Multiple locations throughout Albuquerque, we ate at the one closest to the Los Poblanos Ranch. Good for breakfast, brunch, lunch or dinner. Open late for hot chocolate. Save room for dessert!