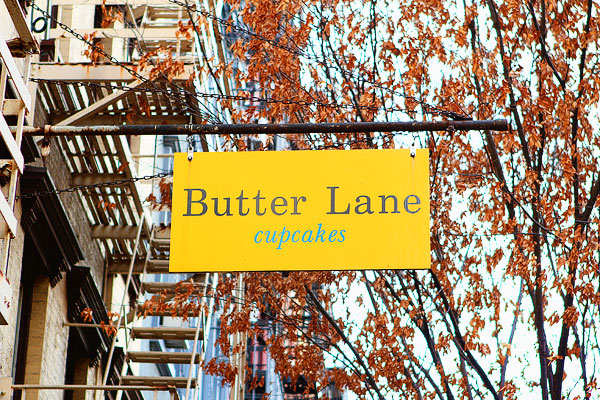 Happy New Year!! I hope you guys had a wonderful holiday. Kev and I've got one more quiet day at home together before he has to go back to work tomorrow. It has been a truly wonderful Christmas, I absolutely love this time of year.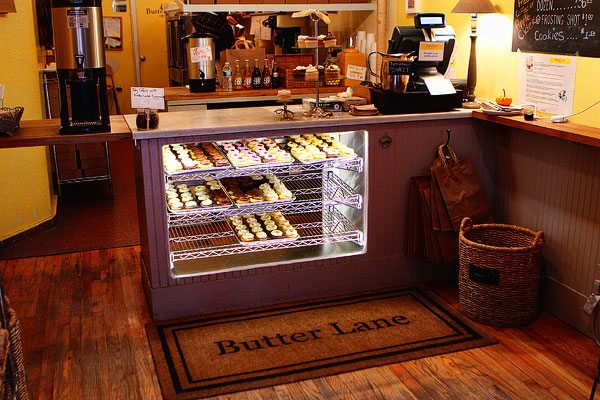 I took these photos last month when Kev and I were in New York for my birthday. We stopped by Butter Lane Cupcakes in the East Village. I don't know about you guys, but the diet starts today!! But for now, we can just look, right? :)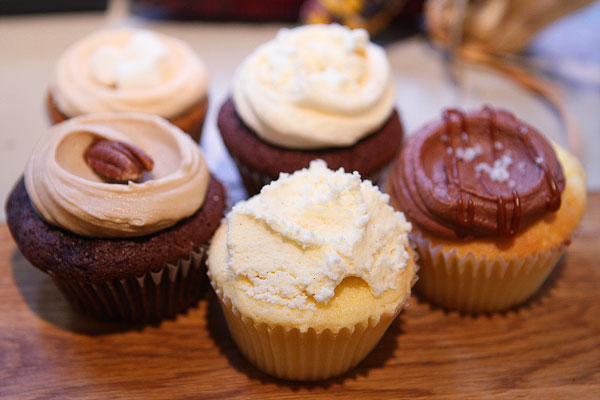 Oh my, here are a few of the beauties we sampled. Heaven help me.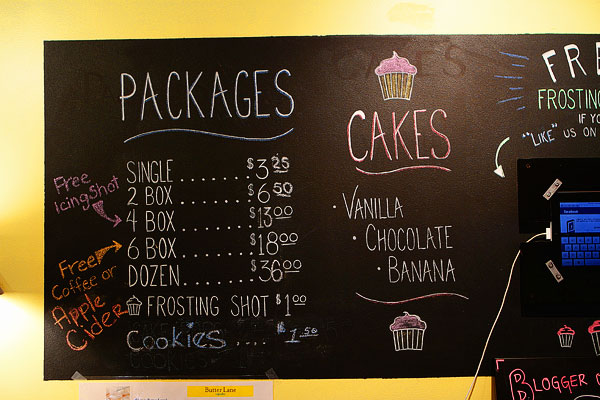 I absolutely LOVED this about Butter Lane: You can create your own cupcake! Choose from three different cupcake bases and a plethora of frostings and pair them up any way you like. They'll build you a custom cupcake right on the spot.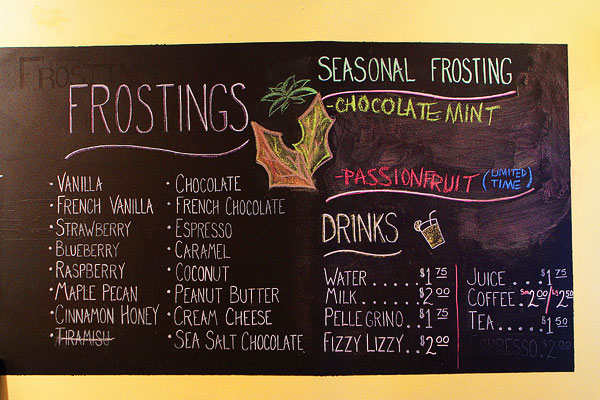 They have tons of delicious frostings from which to choose. So hard to pick! I am really wishing we had gotten a cinnamon honey one right now!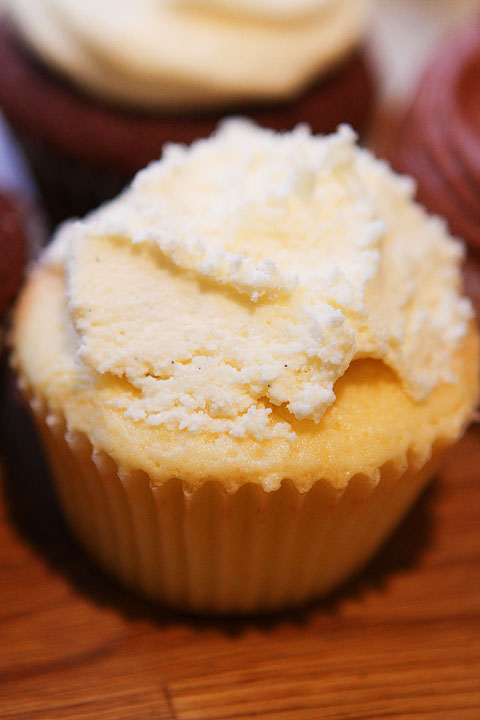 For my custom cupcake, I had to go with the vanilla cupcake with french vanilla buttercream. Loved, of course.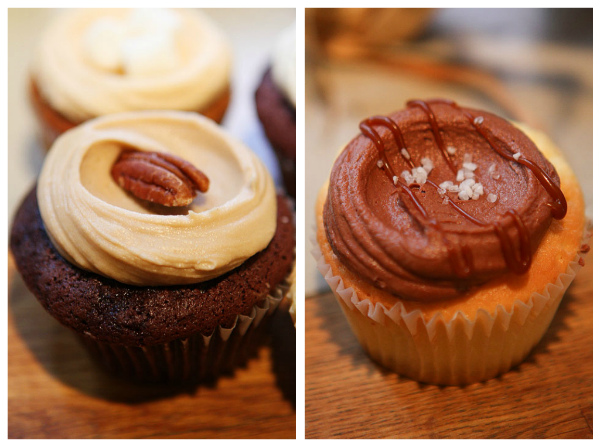 I couldn't resist these two. Here we have a chocolate cupcake with maple pecan frosting and a vanilla cupcake with chocolate and caramel sea salt frosting. So good. I loved all of their decadent combos.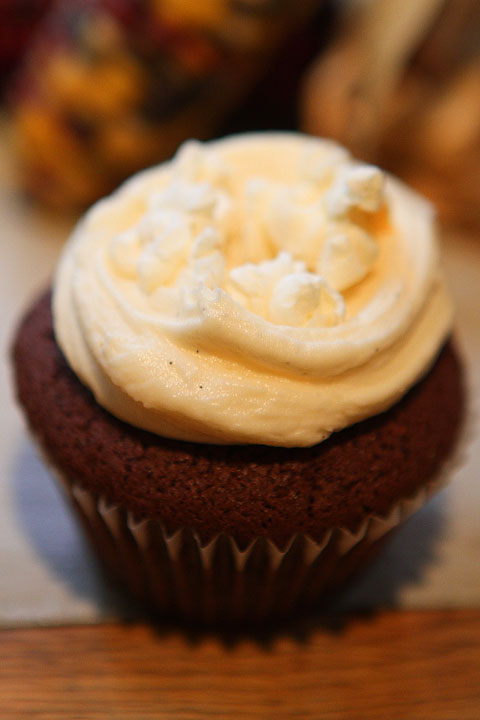 How fun is this cupcake?? This is a chocolate cupcake with a vanilla bean caramel corn frosting. Such a perfect union.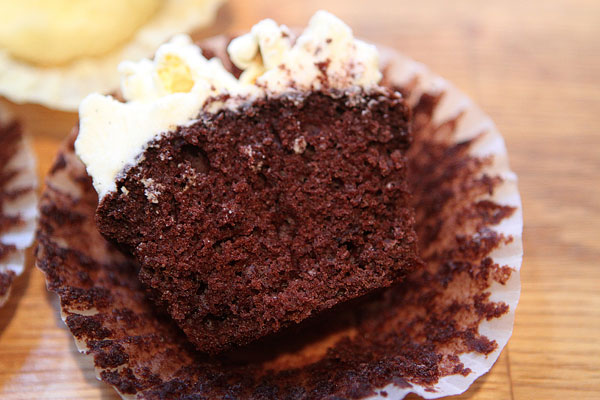 So soft and chocolaty.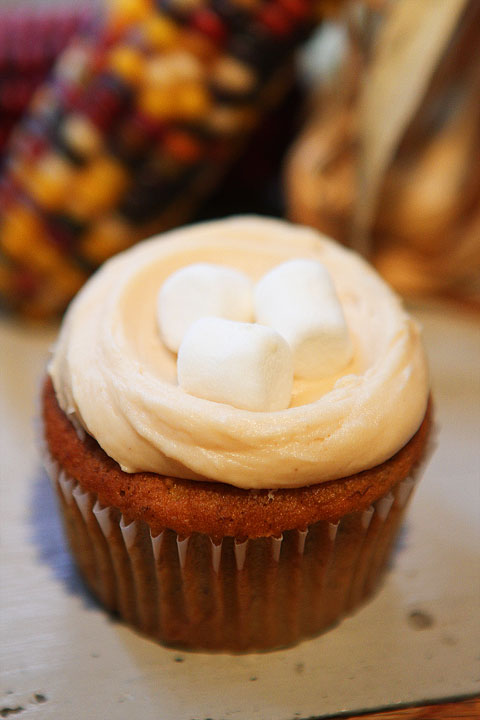 And finally, here's our banana cupcake with peanut butter frosting and a mini marshmallow garnish.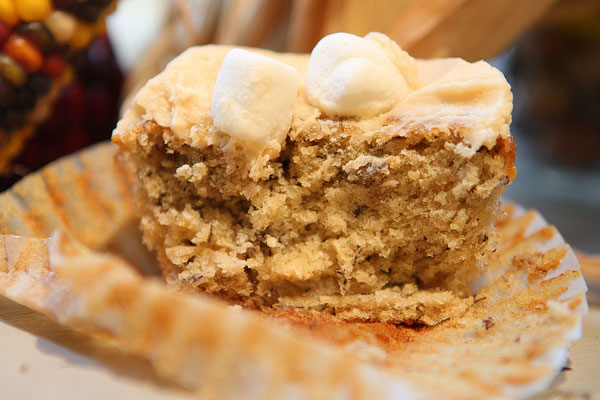 I die. I am seriously in the mood for one of these bad boys right now.
By the way, what did you get for Christmas?? I always love hearing about presents! :) Talk soon, sweet friends!