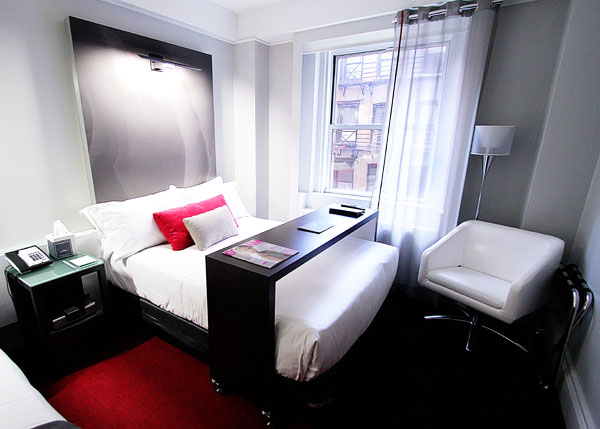 Here's where I stayed last week while I was in New York — The Paramount Hotel in Times Square.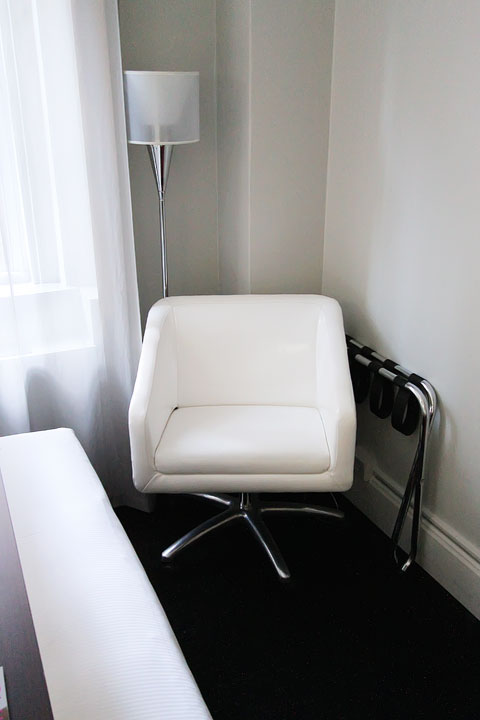 It was your typical cozy NYC hotel room (and by that I mean, on the smaller side), but the accommodations were quite nice.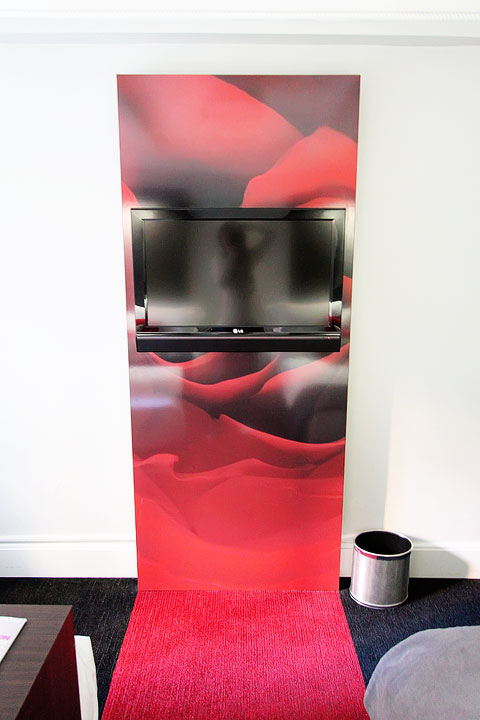 Loved my red carpet. It was like having my own personal formal soiree when I hopped into bed each night. My cupcake PJs did me proud.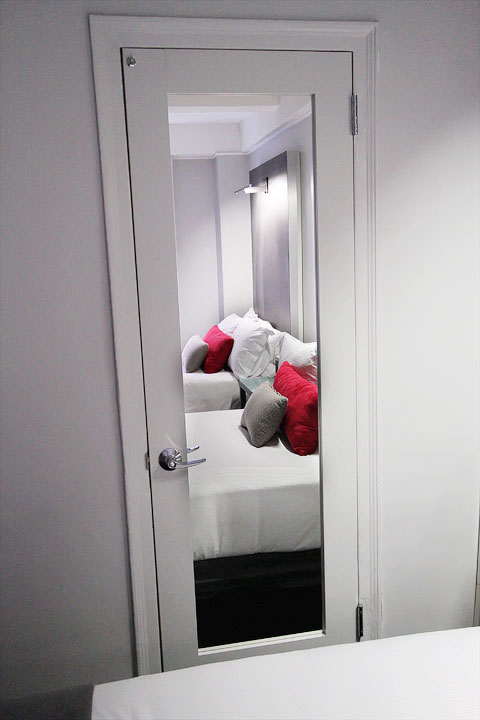 Full length mirror. A must!
Here's a tip. When staying in a New York hotel, request a room that doesn't face the street.
You'll be glad you did.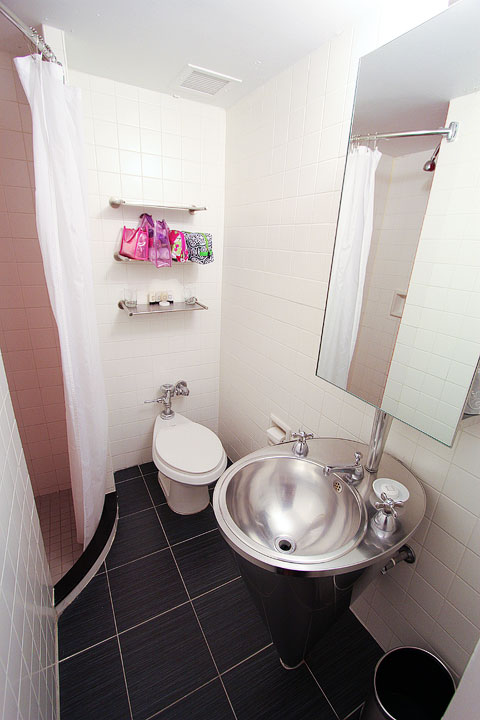 Why yes, I do require four makeup bags to house all the products needed to make myself presentable in the morning. Who's askin'?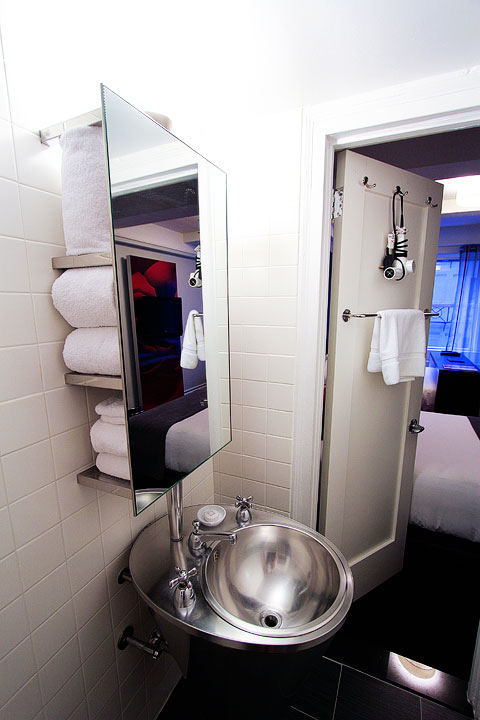 I got a kick out of this mirror / towel rack combo.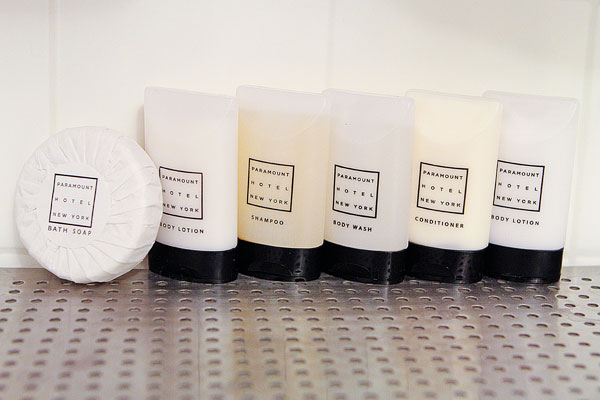 Cute little hotel soaps.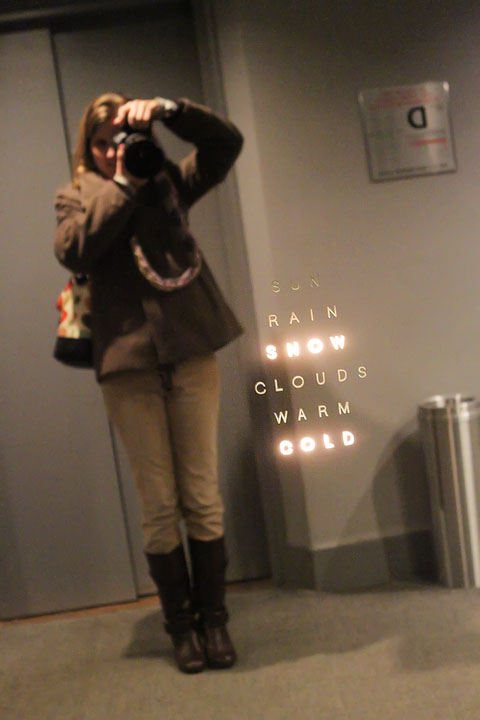 This was my absolute favorite part of the hotel. On every floor, by the elevators, they had these massively giant weather forecasting mirrors. I took a picture every time the forecast changed, but mostly it just said SNOW and COLD. Very accurate! Can I get one of these for my house? How handy would it be to wake up, look in the mirror and know exactly how to dress for the day? All it needs is a temperature gage!