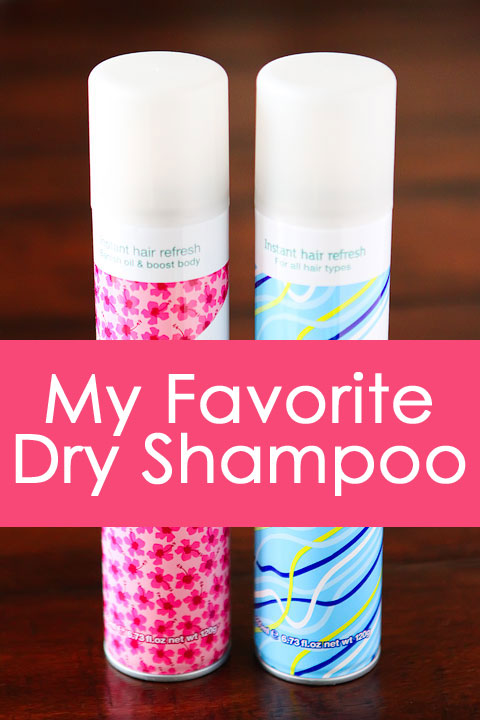 For as long as I can remember I've always had oily, fine, limp hair. While the styles have changed over the years — I've had long hair, medium hair, and very, very short hair — the texture of my hair has never changed. It's always been thin, greasy, and definitely slick against my head, especially at the roots. I always thought I needed to wash my hair every day, but the more I washed it, the oilier it got, and the daily blow drying wasn't doing anything for my frizzy ends. Basically, my hair was a lifeless hot mess.
When I was in high school the thing to do was use baby powder in your hair. I tried that for awhile, but honestly? It smelled like baby powder. And it looked like baby powder too. After awhile I wised up and used cornstarch, and I loved that it didn't have a scent, but it was also pretty impossible to evenly distribute through my hair and roots, so I gave up on it too after awhile and again resigned myself to washing my hair every day. Or looking like a giant grease bomb. ;)
A few years ago dry shampoo burst onto the scene, and I was eager to give this new product a shot. I tried several brands and they were all pretty fine. They made my hair slightly less oily. Not perfect, but I could get by one extra day without washing, and that was good enough for me.
A few months ago I was about to hop on a plane and was only bringing a carry-on with me, so I needed to find a travel-sized bottle of dry shampoo. I stopped by a Walgreens on the way to the airport and grabbed the only travel-sized dry shampoo they had: a pink bottle of Batiste in the Floral & Flirty Blush scent. I was a little nervous at first since I'd never used it, but it was really either that or do without so I bit the bullet and plunked down my credit card.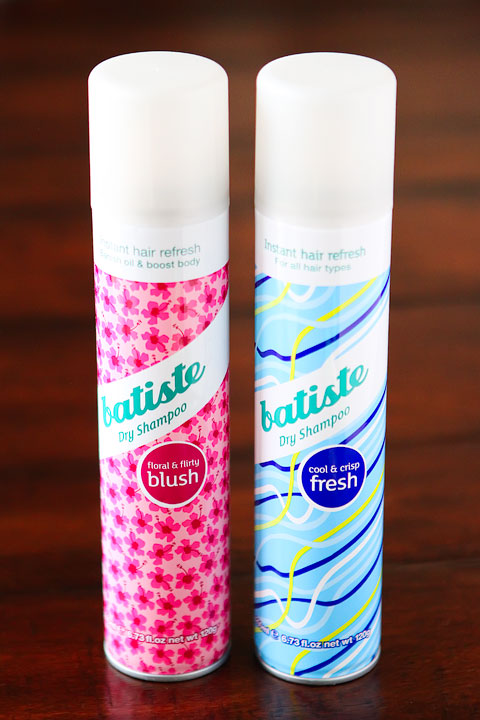 The result? I immediately fell in love and haven't used anything since. It smells great, doesn't leave a residue, and genuinely makes my hair look clean and freshly washed. It doesn't just do "okay" — my hair honestly looks like it has just been washed. And it feels that way too. The difference is like night and day. I can go from oily and lifeless to clean, bright, and volumized in just a few sprays. It really makes my hair look clean and soft and thick. It gives my roots added volume. And it makes my hair smell fresh and clean! I no longer have to wash my hair every single day like I would normally need to. And my hair is so much healthier now without the daily blow drying! I can go the longest between washings with this dry shampoo — I now usually only need to wash it every third day.
Here's how I use it: I run my fingers through my hair, lift up at the roots, and spray the dry shampoo generously throughout my roots. I do this at both temples and at my part. Then I brush it just a little to evenly distribute. You can also use it at night before you go to bed to wake up with oil-free hair in the morning.
I haven't tried them all, but the Blush and Fresh are my two favorite scents so far.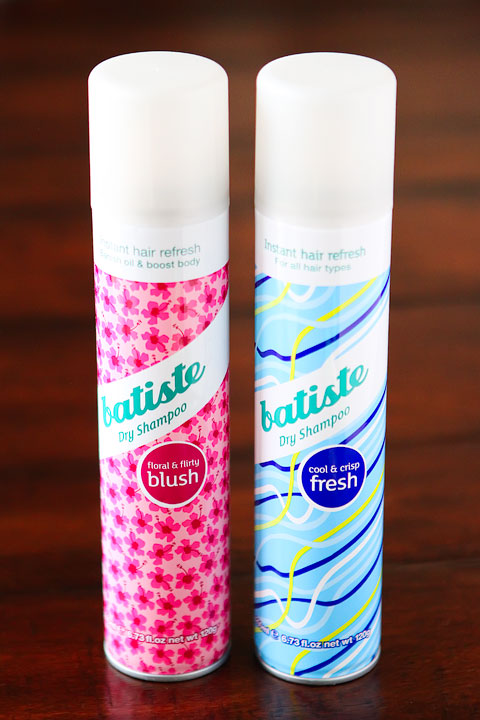 Here's a store locator where you can buy it, or buy it online here. I've seen it Walgreens, Kroger, and Ulta. I never thought I'd find an inexpensive, drugstore dry shampoo that works so well! If you have greasy hair, try Batiste dry shampoo and discover the joys of a non-wash day! :) I never knew what that was like before. :)
Have a great day! :) xoxo