A gorgeous bread basket with a hidden warming stone to keep bread warm after it comes out of the oven. A must-have for your Thanksgiving table and makes a great hostess or holiday gift!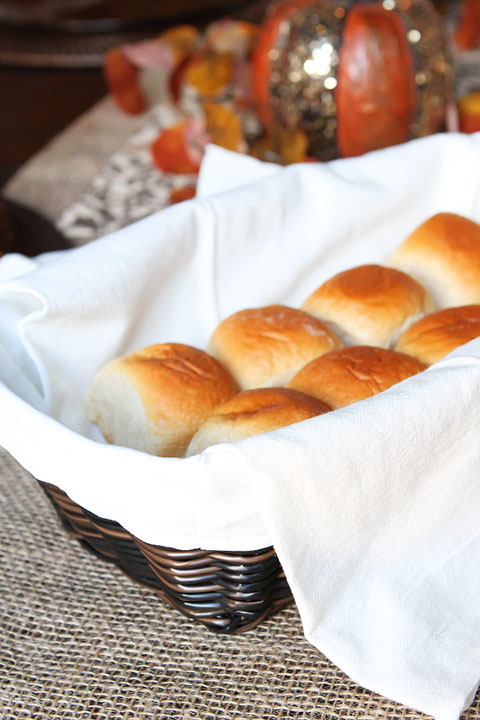 I came across this unassuming bread basket at Pier 1 a few months ago, and as soon as I saw it — and what it did — I bought every single one they had right there on the spot. One for myself, one for my mom, my mother-in-law, my best friend, and a few more to have on hand as a last-minute hostess gift or Christmas gifts. I had to share it with you too! :) The best part is it's less than $25.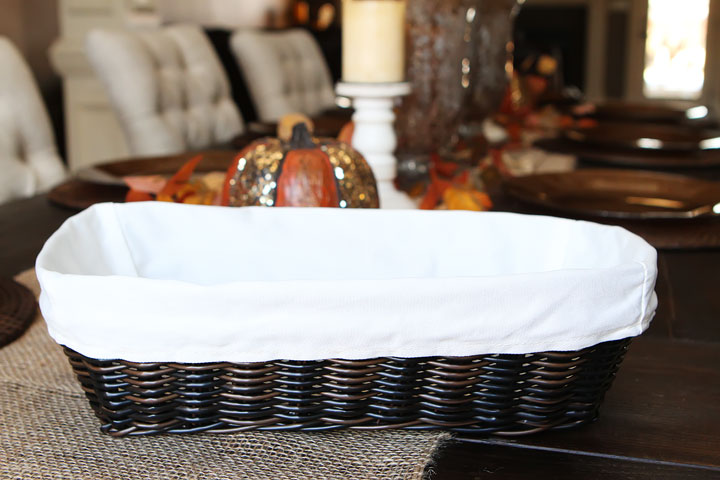 Here's a closer look  — a beautiful dark-grain woven design and snug cotton fabric liner.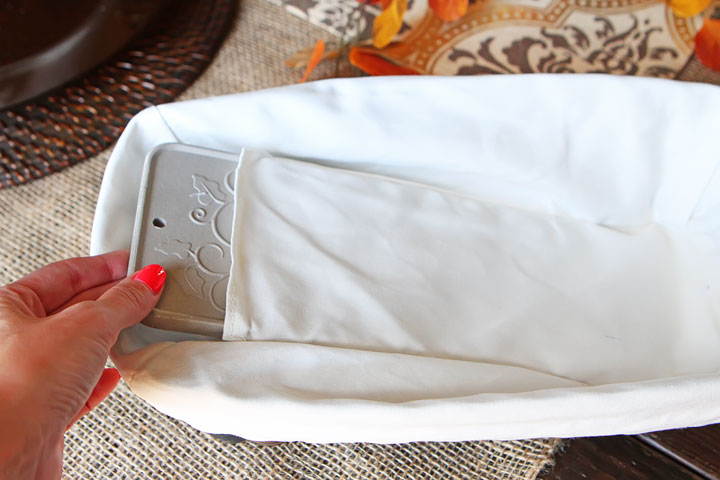 Inside the liner hides a secret warming stone. You put this in the oven while you're baking and when it's done, you slide the stone back in the liner, place the bread on top and voila — the hot stone keeps the bread warm until you're ready to serve. Brilliant. Genius. I love it.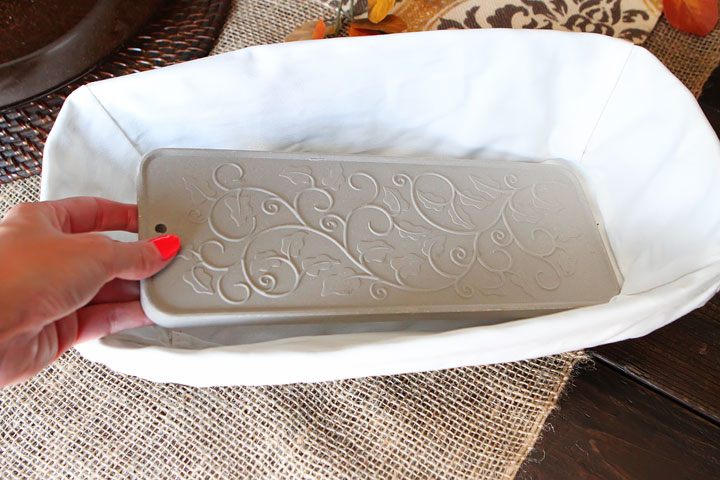 Now, I found the stone a bit fiddly to get in and out of the liner — even when it was cold. I couldn't imagine doing it while it was piping hot and wearing an oven mitt or using a towel. So here's what I do.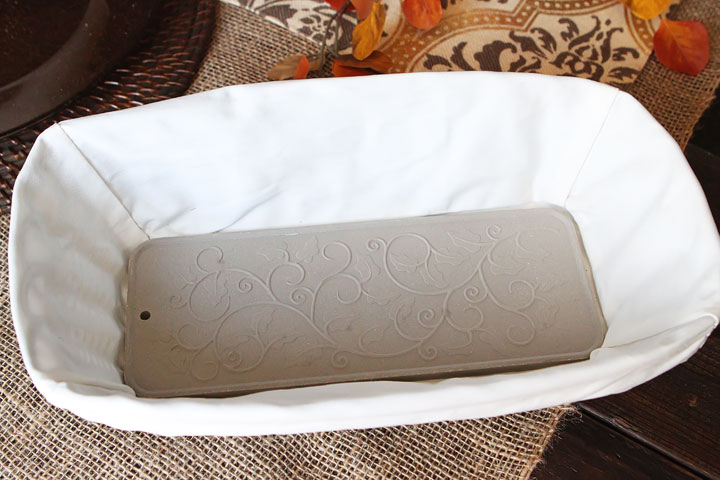 I simply lay the stone in the bottom of the basket.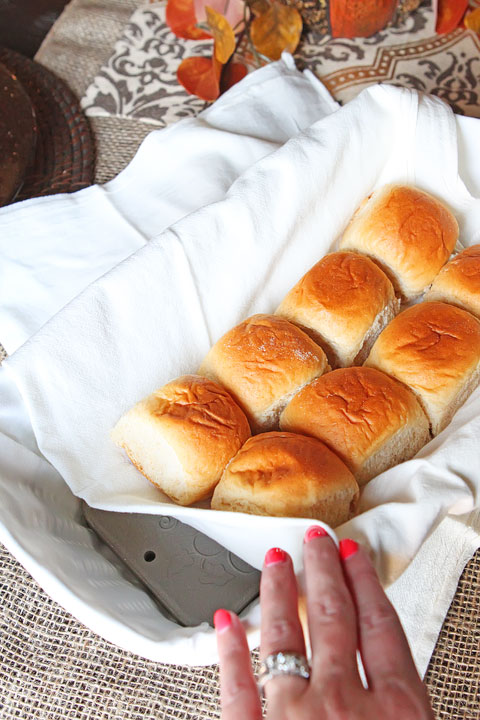 And throw a tea towel over it.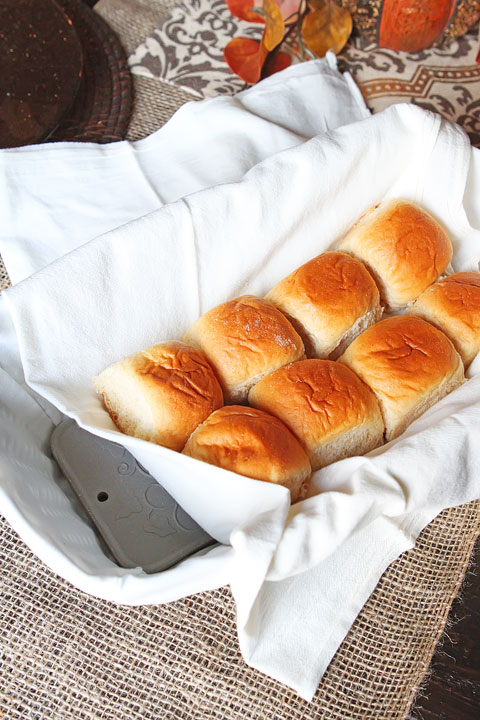 The bread goes on top, and then I can cover the bread with the tea towel to hold in the heat.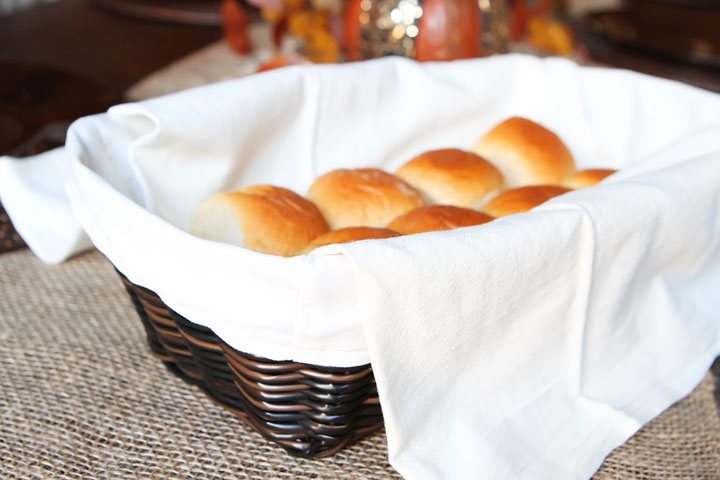 Much easier! I have used this thing so much since buying it this summer. No one knows there's a secret warming stone hiding under the towel, but when they find out, all my girlfriends think it's the coolest thing ever! :)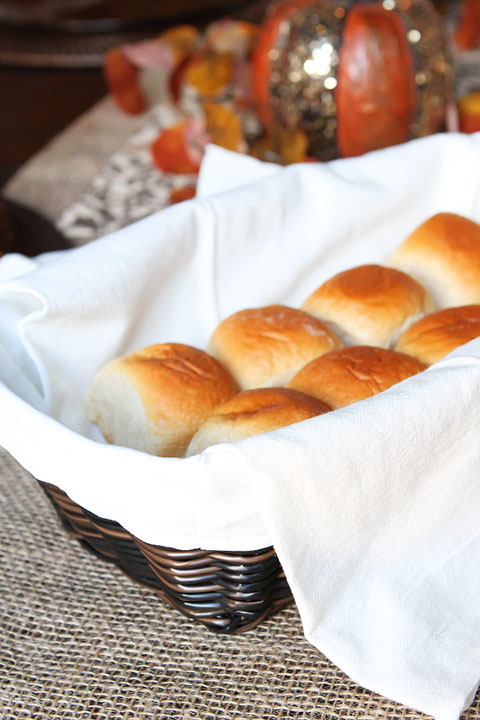 This would be so great for Thanksgiving! Use it to serve these adorable Pumpkin Shaped Rolls. Seriously, how cute would that be? :)
Pair this basket with a couple of nice tea towels and you've got a perfect, thoughtful gift for anyone who loves entertain, bake, or feed their family.
For more ideas, you could throw in a Pampered Chef Spatula, or any one of my favorite kitchen essentials under $25 for a little something extra.
Here's where you can find the basket: Collin Bread Basket
Thanks so much for looking! Happy holidays!! :) xoxo