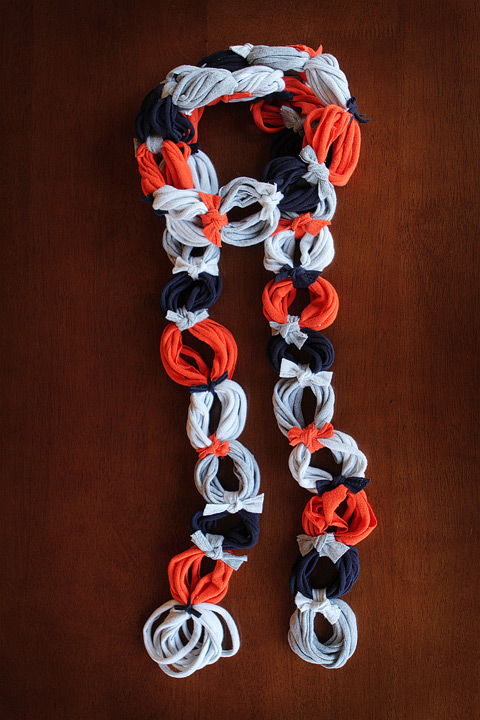 This little ringlet scarf made out of old t-shirts is so fun for fall! There's no sewing involved (hallelujah!), and you can make it while sitting in front of the TV in less time than it takes to watch a really good, trashy show on E.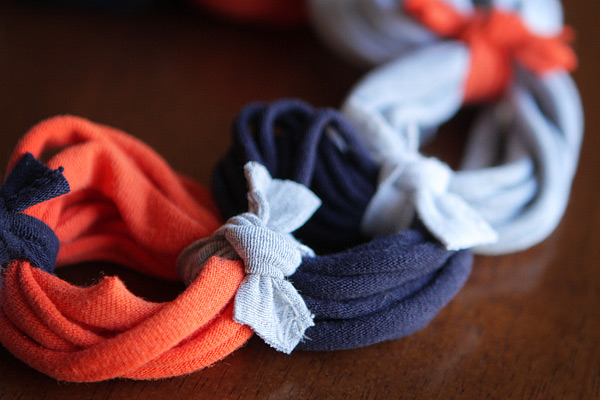 Since I have an abundance of orange and blue Auburn shirts (and we go to a lot of the crisp, fall football games) I decided to go with Auburn colors. This scarf goes together so fast and is basically free to make – it's perfect to wear in support of your favorite team! :)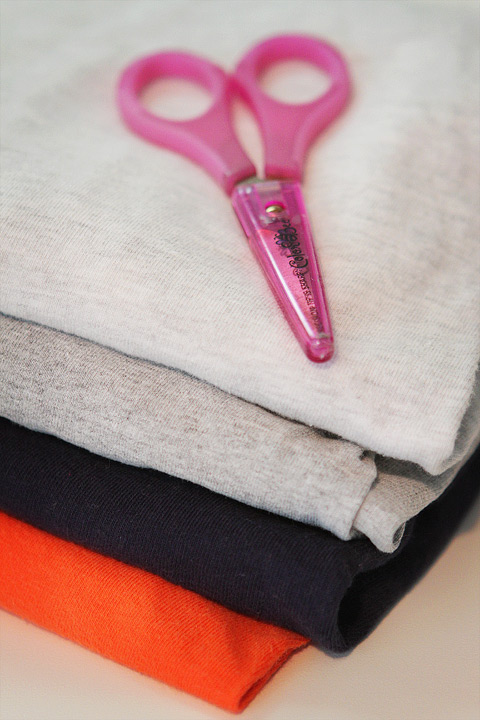 The best part about this cute scarf is that the only supplies you need to make it are a few old tshirts and a pair of scissors. That's it!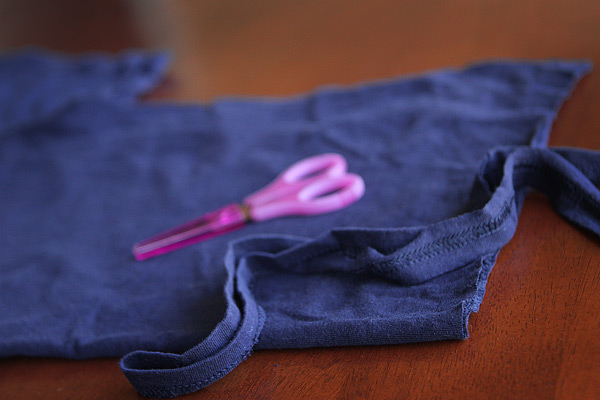 So grab a few tees in your favorite colors and start by cutting off the hem. We'll be using it later!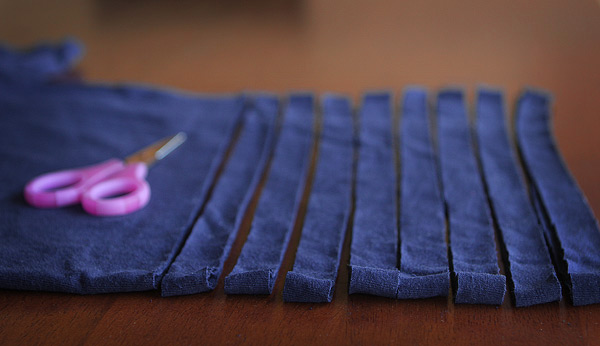 Then cut the shirts into strips about 3/4″ wide. I cut 8 strips from each shirt for a total of 32.

Give the loops a nice big stretch.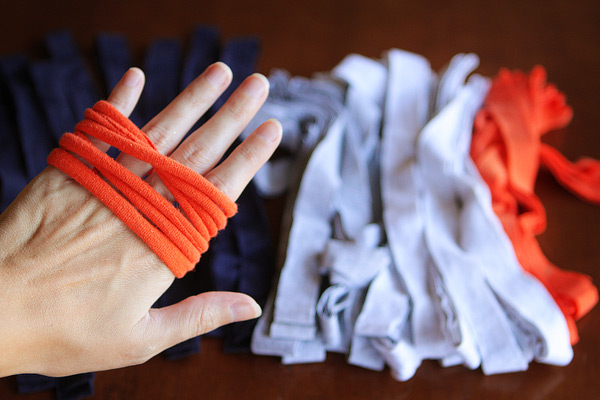 And wrap them around you hand.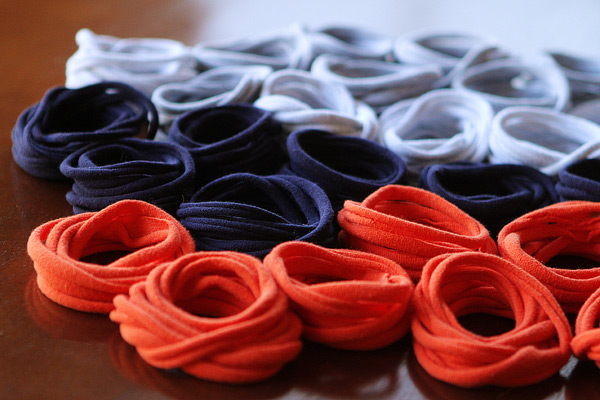 …31 more times.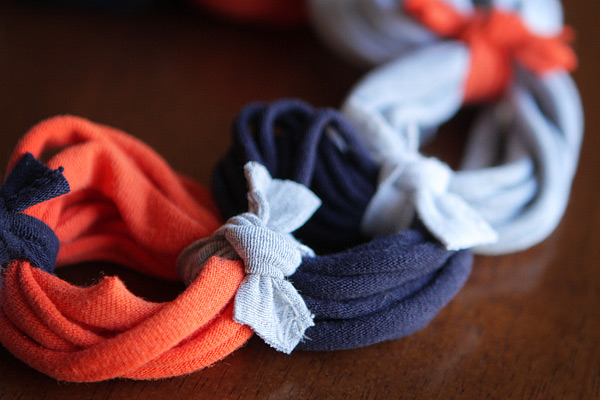 Now take those hems and cut them into strips about 5″ long. Use those to tie all your loops together…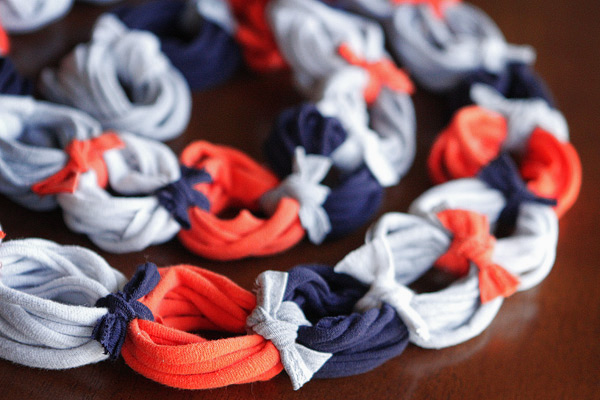 Into one long chain.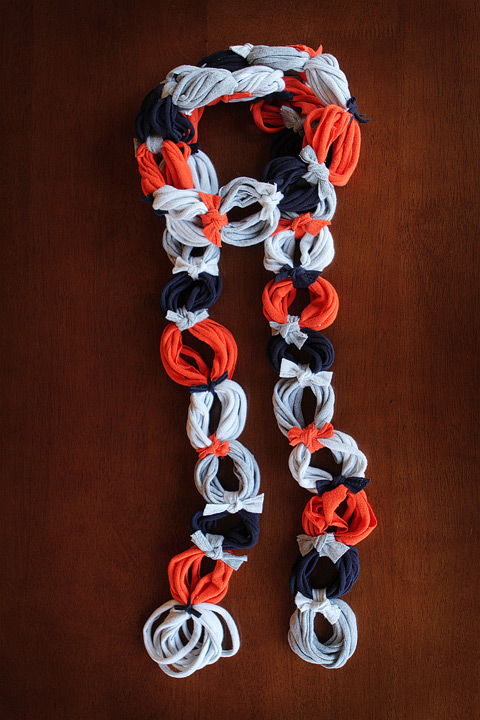 That's it! You now have a cute, comfy, and ultra cozy t-shirt scarf! :) I first saw this scarf on Cut out and Keep. Such a cute site – so many fun projects there!
Happy Fall… And have a great weekend! :)