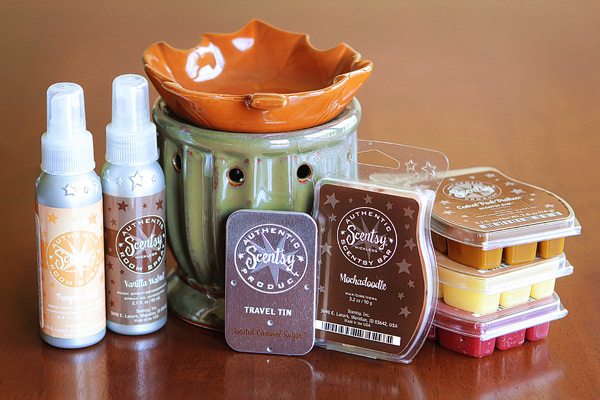 Last week I shared a few favorites from my ever-growing candle collection, and I loved reading all the responses and suggestions you had. I am so excited to share a few of my favorite Scentsy scents today, because I know you'll appreciate these heavenly fragrances as much as I do.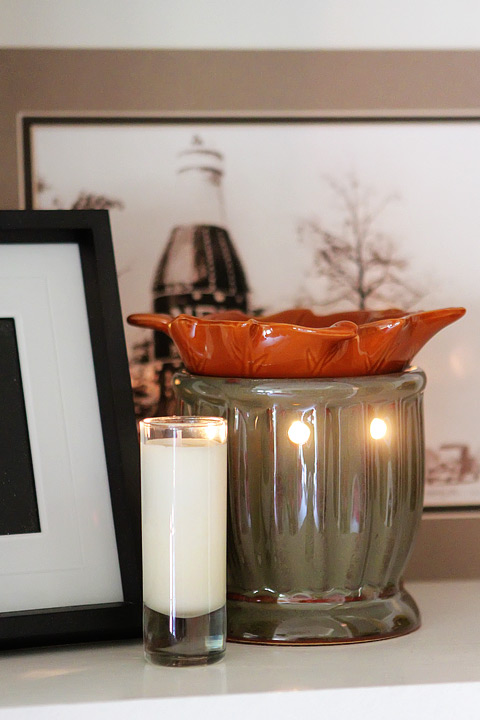 Scentsy's wickless candle bars are slowly warmed with a low-watt light bulb to release their incredible fragrances. They have a variety of beautiful ceramic warmers to choose from, even warmers you can design yourself!
Now. Let's get on to the scents!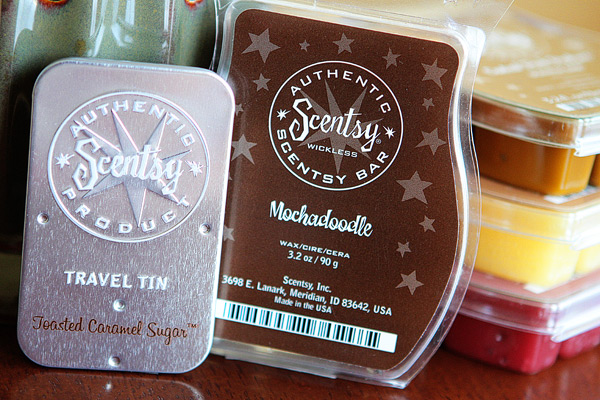 Mochadoodle. Delicious roasted coffee beans and cocoa balanced with sugar, caramel and heavy cream. Oh, you know I had to try this one first! Definitely one of my favs. Such a sweet, hazelnutty scent. I could smell this all day long!
Toasted Caramel Sugar. Warm milk with caramelized sugar and toffee, swirled with the scent of sweet vanilla musk. I got this one in a travel tin and I love it. Totally wishing I'd gotten it in the bar too! :) I'll probably keep this travel tin on the cubby in my foyer so that guests are greeted with a warm, delicious scent as soon as they come in. If I had another one I'd stash it under the seat of my car. Why does my car always smell like dogs? Oh yeah. Because I have dogs.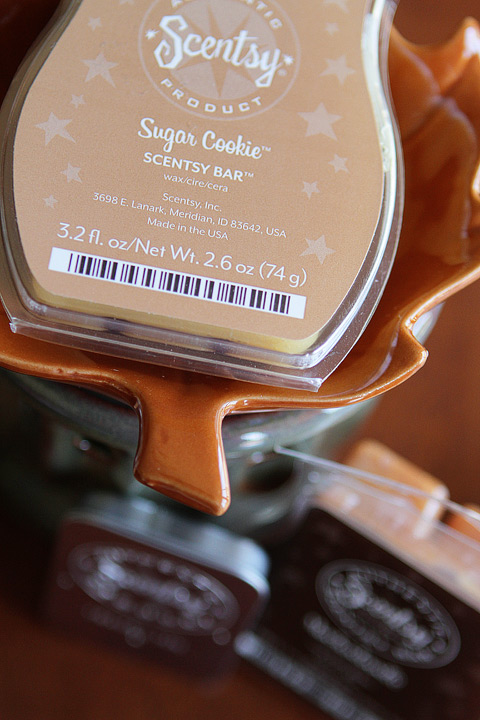 Sugar Cookie. Warm, sweet blend of butter, sugar and creamy vanilla. This one smells just like birthday cake! :) You know what's fun about these Scentsy bars? They come in cubes you can break apart and you can combine scents to create your own perfect blend. Would love to try this one with a blueberry or pumpkin scent. Or strawberry. Or coconut. Blueberry Pound Cake. Strawberry Shortcake. Sweet Heavenly Coconut Delight. Scentsy? I'm available.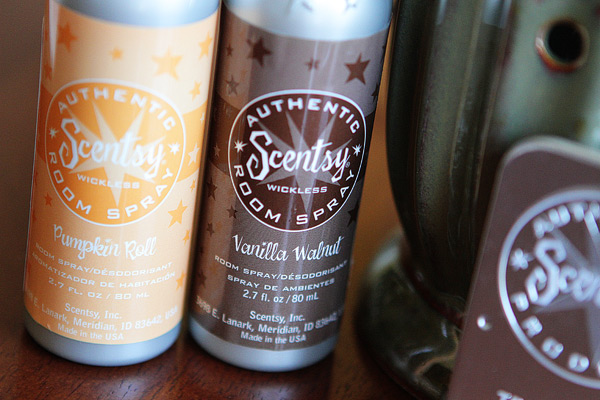 Pumpkin Roll & Vanilla Walnut Room Sprays. I have a lot of room sprays, from a lot of different places, but these are definitely the most fragrant room sprays in my current collection. A quick, powerful burst of fragrance, and they last forever. AKA, pretty much my salvation when Howie graces us with a drive-by Hiroshima.
Did I just say that outloud?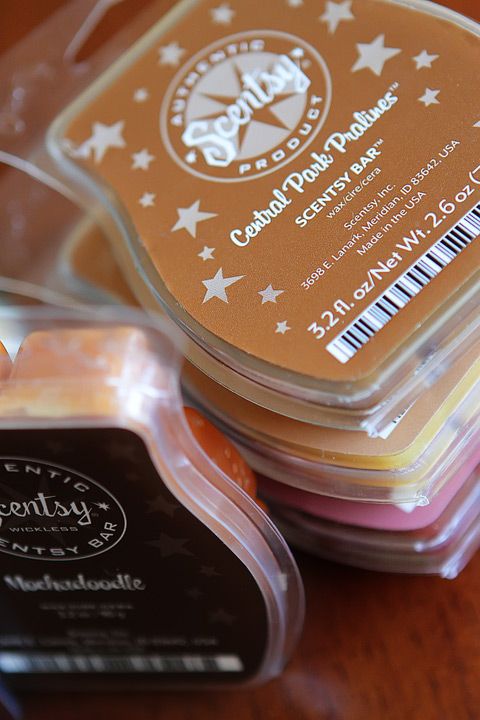 Central Park Pralines. A decadent confection of rich roasted pecans, buttery caramel, and cinnamon sugar. This is a warm, sweet scent that definitely reminds me of holiday baking. I'm totally hooked on this one!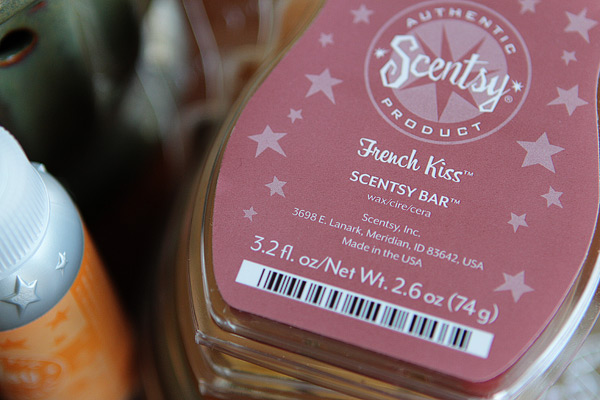 French Kiss. Sweet fig tenderly caressed by coconut pulp, exotic cedar and caramel. You know me, I am always drawn to the bakery and cafe scents! But with this intriguing description I had to branch out to the Romance collection to try this one. This is a warm, rich scent, and you know what I'd like to do?
Combine it with Sugar Cookie.
I can't be helped.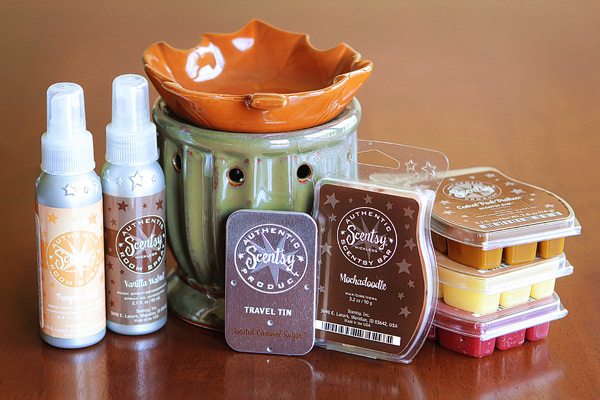 What's your favorite Scentsy scent?