I can't even be trusted at the grocery store anymore. A few weeks ago I was minding my own business, strictly adhering to the list, when what do I notice between the Cheerios & peanut butter?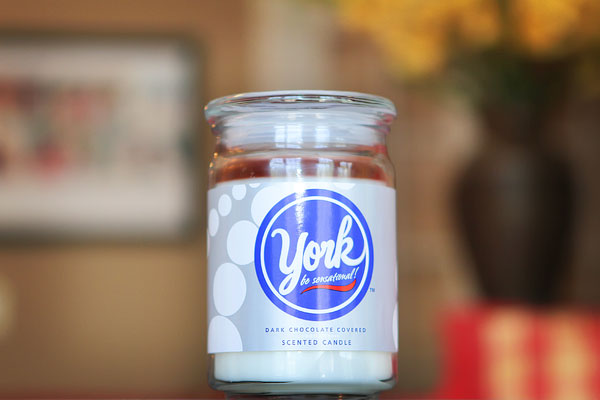 A York Peppermint Patty candle. Dark chocolate covered York Peppermint Patty scented candle.
How appropriate.
*facepalm*
My ever-growing collection of favorites is multiplying by leaps and bounds. I may need help. Of the professional variety.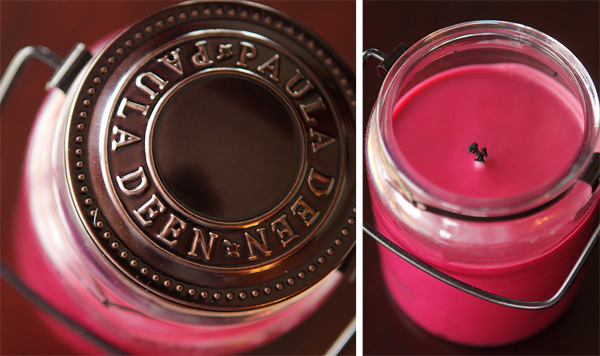 Blueberry Tart. This Paula Deen candle can be found at Walmart and is without a doubt the most fragrant candle in the house! I don't even have to light it to fill a room with its deep blueberry scent. I love to combine this with a Vanilla Cupcake candle. Dreamy!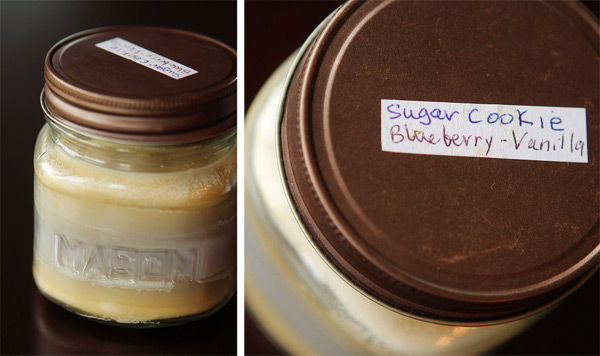 Sugar Cookie Blueberry Vanilla. This one was already combined for me. I picked this homemade beauty up at an antique shop in Blue Ridge, GA. With a name like that, how could I resist?! Powerless.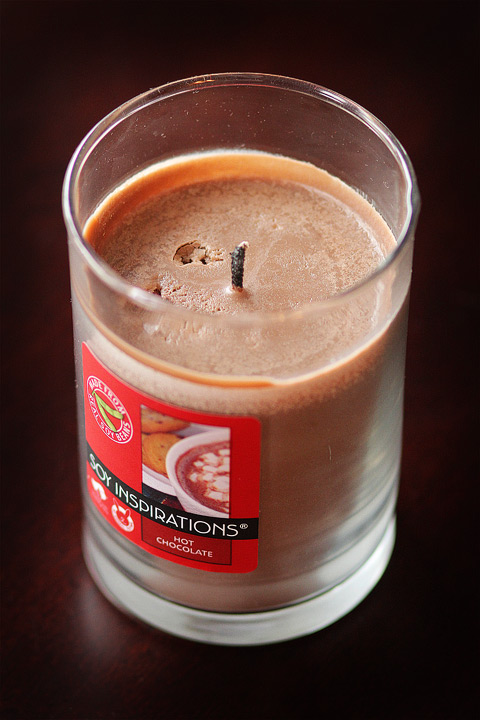 Hot Chocolate. This smells just like hot chocolate. With marshmallows. So rich!
But is it just me, or are soy candles not as fragrant when burned as "regular" candles? This one smells so delicious when unlit, but when uh, lit, it just doesn't fill up the room as much as I'd like. I've noticed a trend with my other soy candles.
Someone please educate me on this.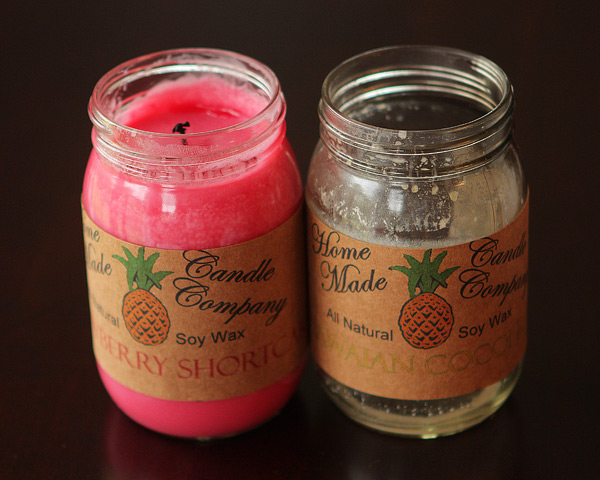 Strawberry Shortcake & Hawaiian Coconut. These are fabulous. Strawberry Shortcake really smells like a big slice of angel food cake topped with strawberries and whipped cream. And Hawaiian coconut is a sweet, exotic coconut.
I bought these with the intent to burn them together to create a combined scent – the sweet heavenly perfection that is strawberry & coconut.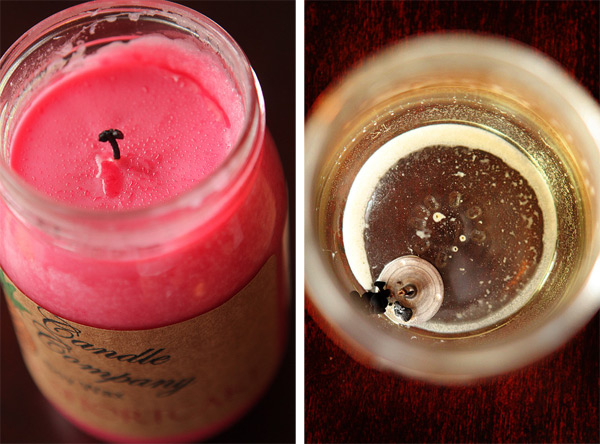 But then one day I forgot to blow out the coconut one. And when I came back to check on it later, this is what had happened.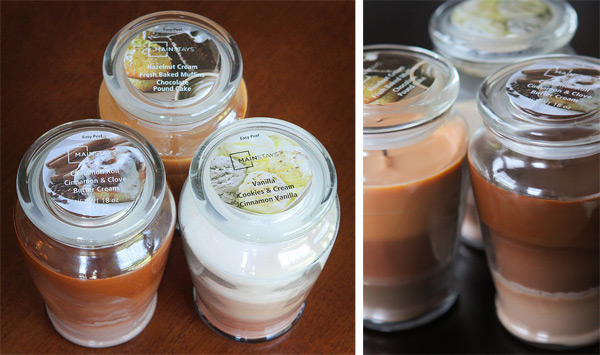 Triple Layer Candles from Walmart.
Hazelnut Cream / Fresh Baked Muffins / Chocolate Pound Cake.
Cinnamon Roll / Cinnamon & Clove / Buttercream.
Vanilla / Cookies & Cream / Cinnamon Vanilla.
Glorious. The Hazelnut candle from Walmart is probably one of my favorite candles of all time – they sell the hazelnut cream scent just by itself. Combined with fresh baked muffins & chocolate pound cake?? Somebody save me. Please.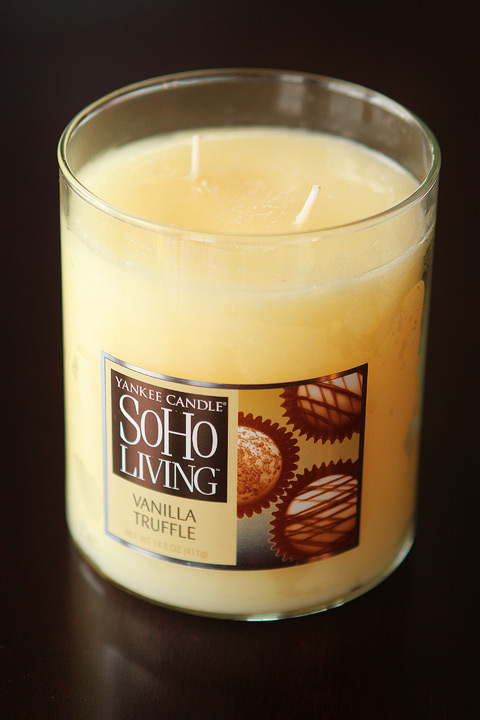 Vanilla Truffle. Snapped this one up at TJ Maxx for $6. It's incredible! Very buttery. Kinda like a big fluffy buttermilk belgian waffle with lots of sweet maple syrup. Oof. I'm burning it right now. I may never leave the room.
But I don't like multiple wick candles. I can't explain it. I have a completely irrational prejudice against multiple wick candles.
Diagnose me, please.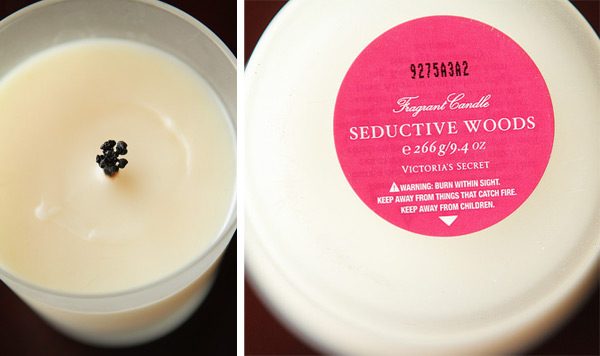 Seductive Woods. No, wait. THIS is my favorite candle of all time. Of all time. Oh, sweet merciful petunia, I can't even begin to describe it. It's ineffable. I'm so sorry they haven't invented scratch and sniff internet yet. Google? Febreze? Can you guys get on that please? I know you can do it.
Of course now the candle is discontinued and you can only buy them on eBay for more than I have in my entire life savings.
Hmph.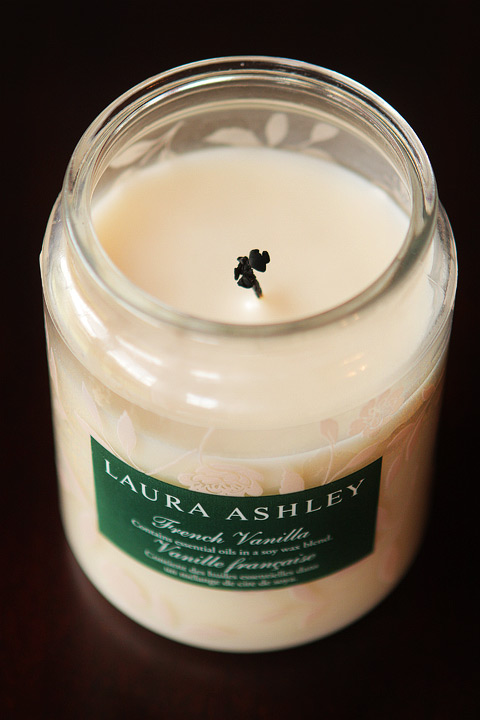 French Vanilla. Lovely! Found this one at Marshalls. I like to burn it with the Vanilla / Cookies & Cream / Cinnamon Vanilla combo above. Makes the whole house smell like a cupcake! (AKA, the mothership.)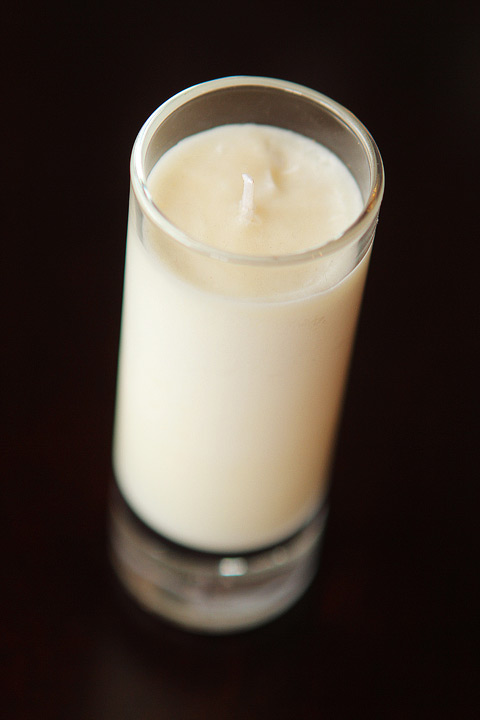 Beach Fire. Hold the PHONE! This is not a bakery scent! But this little shot glass sized candle is wonderful. Like a beach bonfire on a crisp fall night.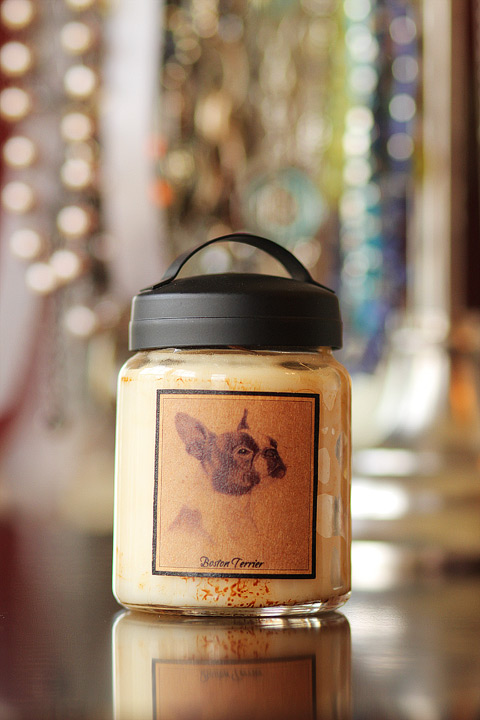 I even have a candle with a BT on it. I've never burned this one.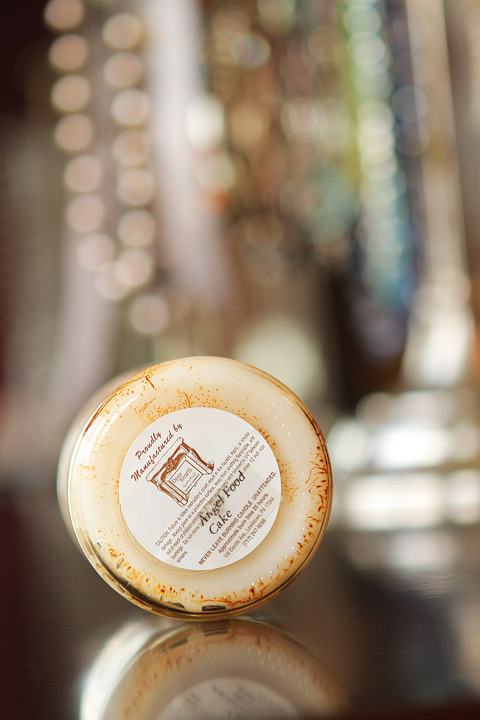 But with a name like this? I'm thinkin' I outta get on that.