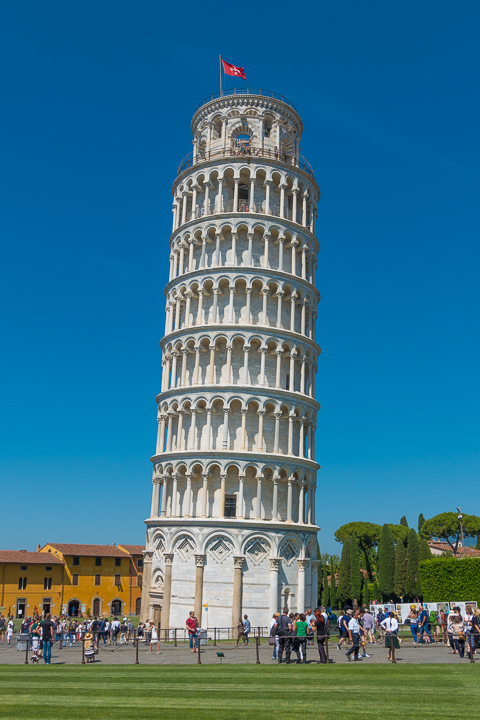 The first time I went to Italy, I kind of wanted to see the infamous Leaning Tower of Pisa. I mean, it's iconic, right? It's like going to Paris and wanting to see the Eiffel Tower. But unlike the Eiffel Tower, the leaning tower of Pisa is not in Rome. You have to make a special trip to see it. And a lot of people say it's just not worth it. You just go see the tower, take your picture (with about 3,000 other people) and leave right?
Touristy places sometimes get a bad rap, but they're touristy for a reason. At one point they were awesome enough to make everyone else on the planet want to go.
Since we only had a short amount of time on our first trip and wanted to fit so many other places in our itinerary, we decided to skip Pisa. We ended up seeing Cinque Terre, Florence, and taking a 2-day road trip through Tuscany instead. No regrets.
However, last summer I was able to go back to Italy for a second time. This time around I had a bit more of a relaxed schedule. I was staying in a little village in Tuscany fairly close to Pisa. I decided to take a day trip over to Pisa just so I could see what all the fuss was about — and cross it off my bucket list.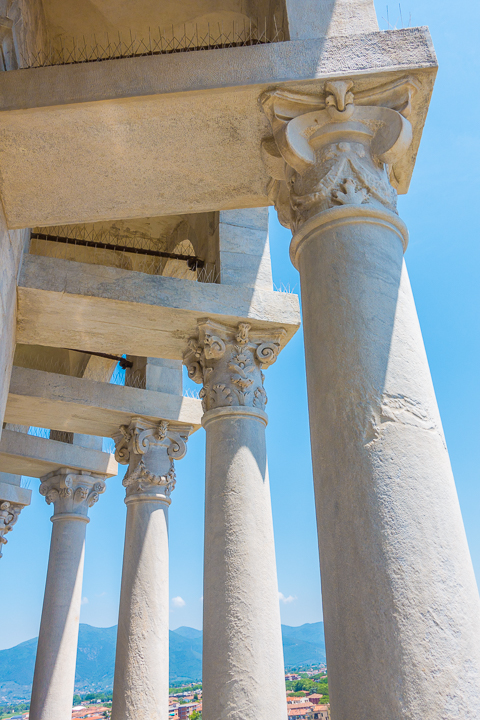 You guys. I had SO much fun in Pisa!! Did you know you can climb the tower?? You can actually go inside — it's hollow inside! Scroll back up to the first picture in this post. See all the levels? Look closely at the top level. That's people walking around outside the tower! Don't forget to look up at the columns. These 500+ year old columns are still so intricate and detailed.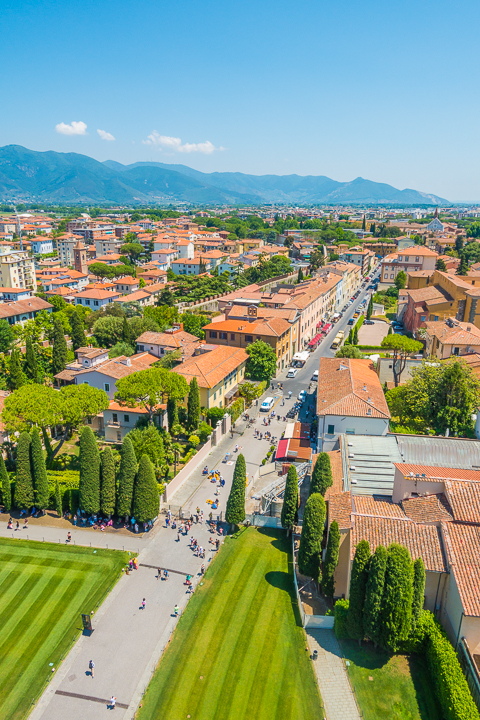 Yes, you can TOTALLY tell that the tower is LEANING when you're climbing it!!! It's super freaky!!! And awesome!!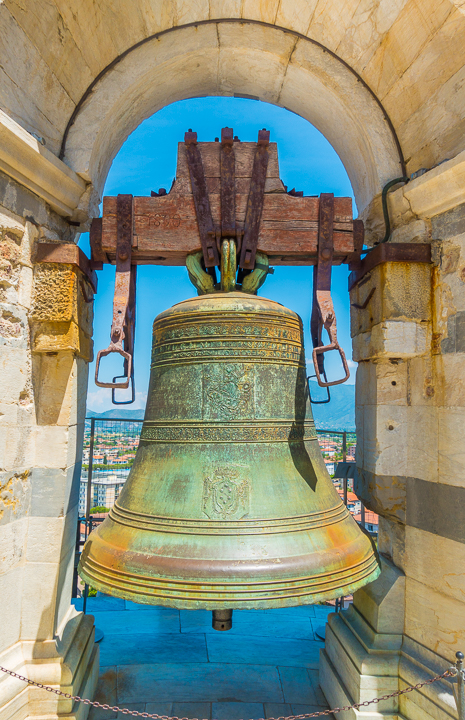 You can go all the way up to the top — there are bells all around. The tower is hollow, so you can look back down into the tower to see how high you just climbed!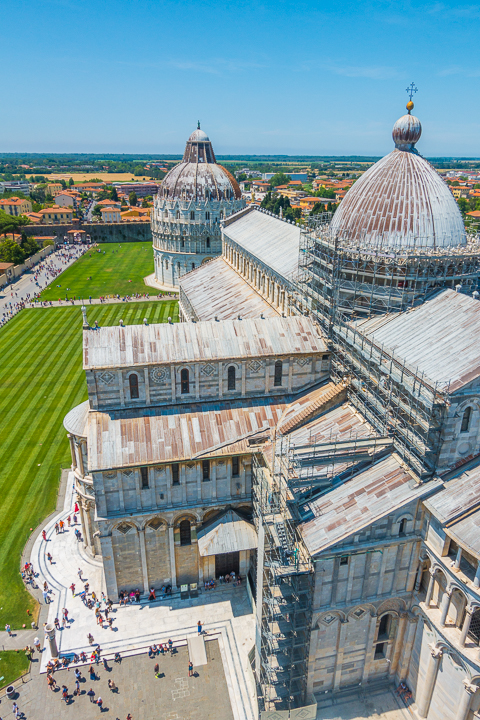 The view from the top is beautiful!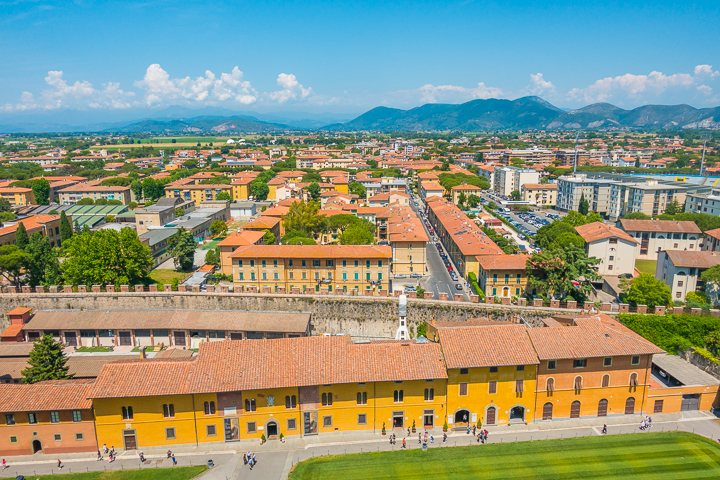 ---
Getting Tickets
If you can, it's best to purchase your tickets online in advance. Only a limited amount of people can climb the tower at a time, so tickets are sold with a specific timeslot. If you try to buy a ticket when you get there, you might have to wait a few hours for your timeslot. So if you don't want to wait, it's best to buy your ticket in advance.
Be sure to purchase your tickets from the official website: OpaPisa.it
A ticket to the tower will also get you into the cathedral. I also recommend getting tickets for the baptistry and Camposanto (beautiful cemetary) as well. When I was there it was only like 7 euros extra for bapistry and Camposanto. You can also add on a ticket to the museum for 1 more euro, if you want.
---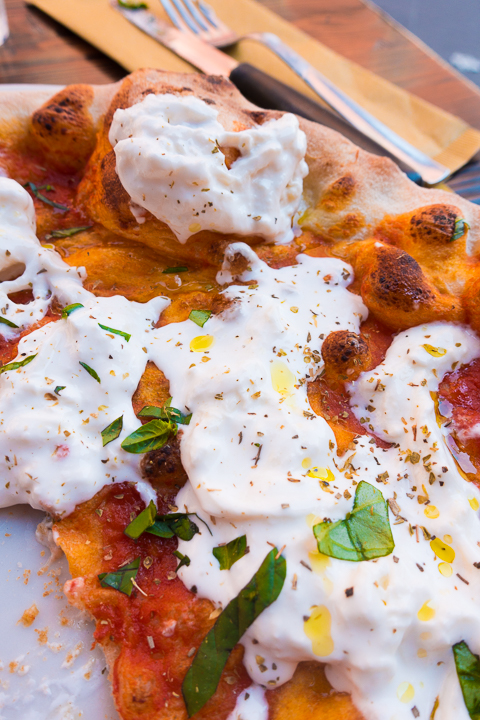 After a morning exploring the monuments, have lunch with a view of the tower at one of the many restaurants with outdoor terraces lining Via Santa Maria. I had the best pizza I have ever had in my entire life at Quarto D'ora Italiano. Seriously you guys. Get the stracciatella pizza — it is a MUST!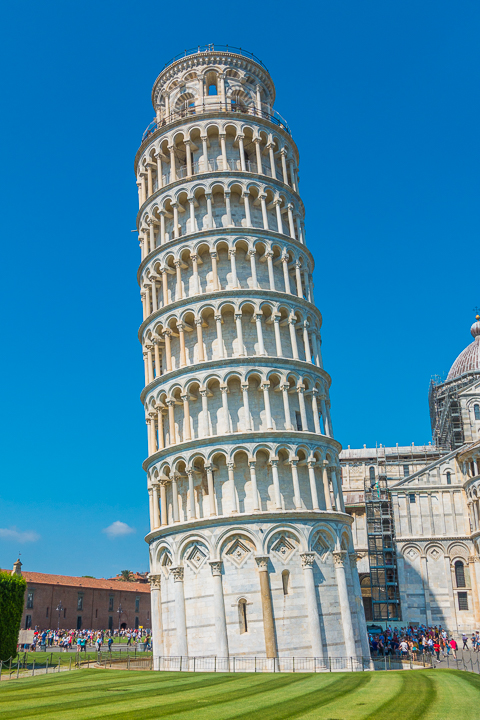 TIP: You can go around to the back of the tower to get a picture with fewer people in it. There's a fence around the grass so no one will be in front you or the tower.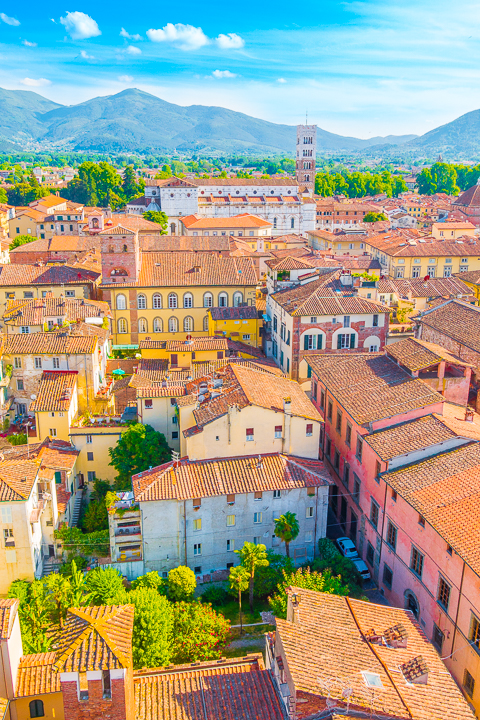 I stayed at an Airbnb in Lucca, which is about 30 minutes by train from Pisa. Lucca is a charming little town, but if this is your first visit to Italy, you're probably considering Florence as well. Florence is amazing, and if I had to choose between the two, I'd definitely pick Florence. It's a bit further from Pisa (1 hour by train) but you can still easily visit Pisa as a day trip from Florence. You'll be back by the afternoon with plenty of time to have dinner in Florence.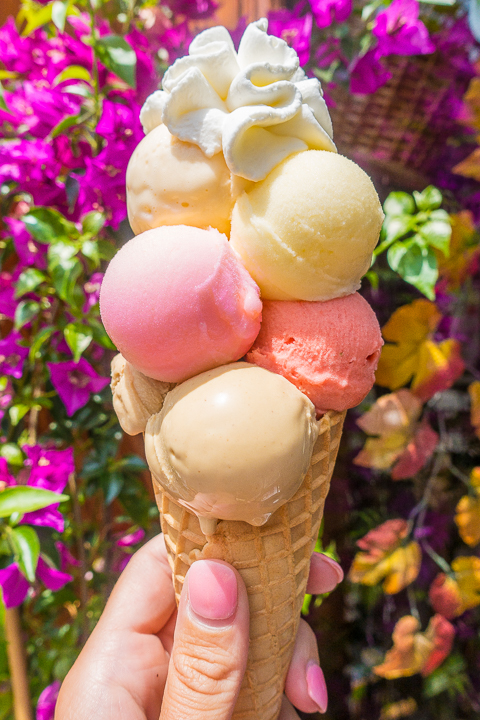 However if you do go to Lucca, be sure to visit my favorite gelato shop, Gelateria Veneta!! You can get a gelato stacked seven scoops high!!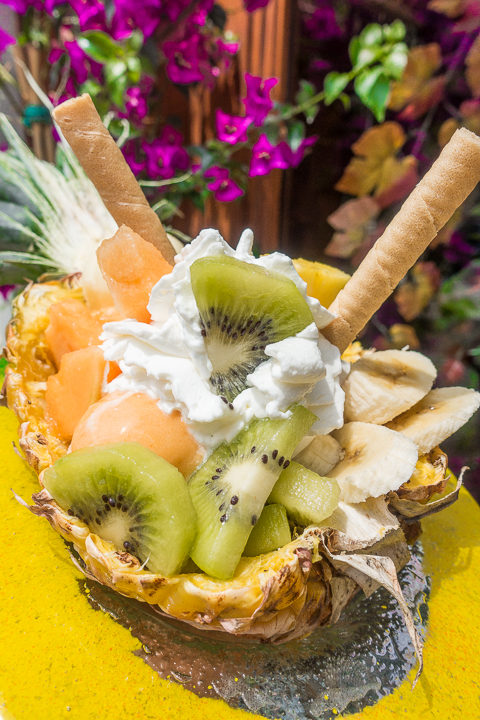 And how fun is this gelato and sorbet served with fruit in a pineapple bowl??!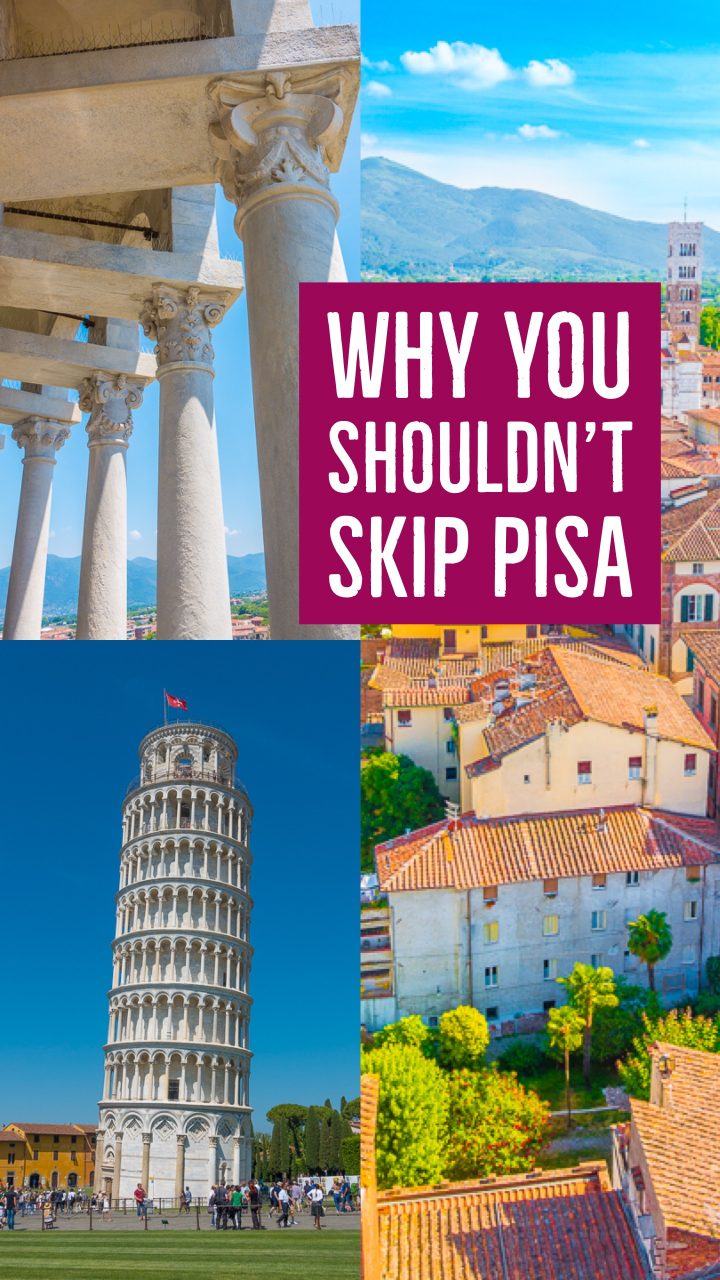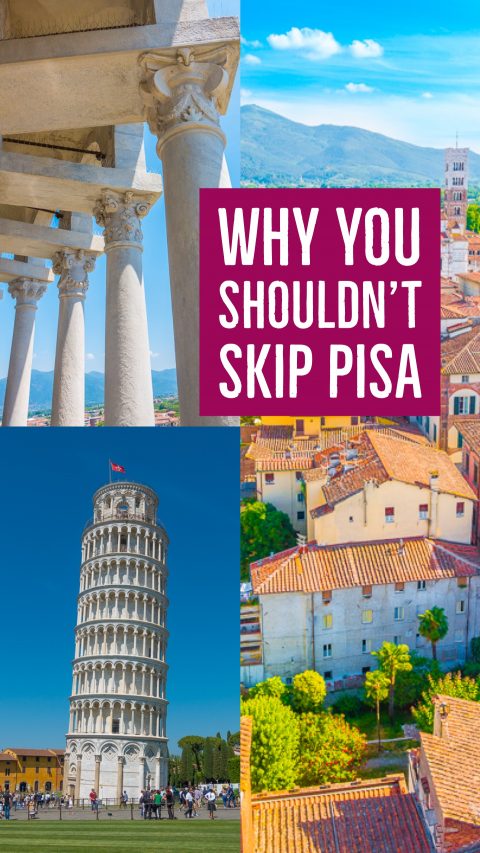 Anyway, if you want to see the Leaning Tower of Pisa but you're wondering if it's worth it — do it!! :) There's so much more to Pisa than just taking your picture holding up the tower. ;)
---
Until next time!!