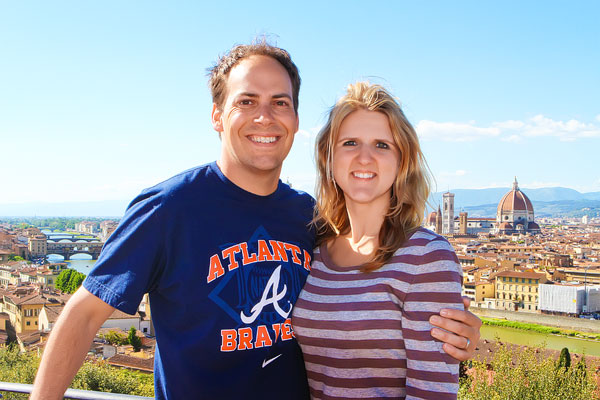 Hi guys! I'm skipping ahead a few days to Florence because I just love these photos. Next week will be all Cinque Terre week. Yay! Are we starting to look tired here yet, lol?? I swear this photo looks like it's 6 am and we just rolled out of bed. But actually this is what we look like when we just roll out of bed, ride on a train for 4 hours, and then climb about eleventy billion flights of stairs. Oh, and the wind probably had something to do with our hair. Sorry about that! :)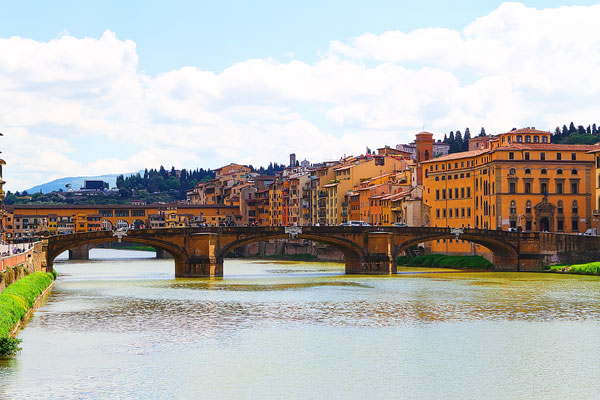 See GPS Location on Map
This is basically the first thing we saw when we stepped off the train in Florence. Love. Little did we know, we'd end up right back here, on that bridge you see in the foreground, for a gorgeous sunset.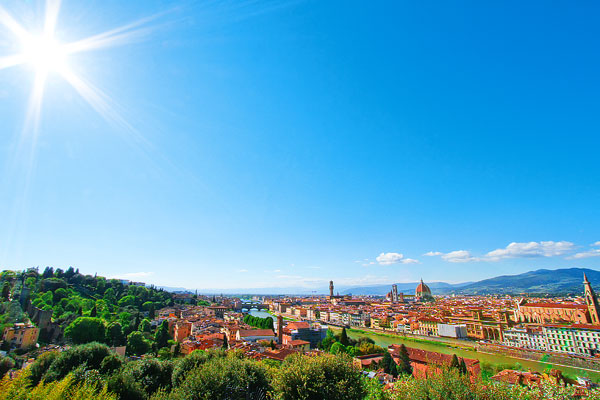 See GPS Location on Map
We made our way up to the Piazzale Michelangelo for this breathtaking view of Florence. I don't know if you guys can see it, but if you look all the way to the left, you can see the wall that surrounds Florence. I can barely see it and I know it's there, though! I loved seeing the walls around all the cities we visited.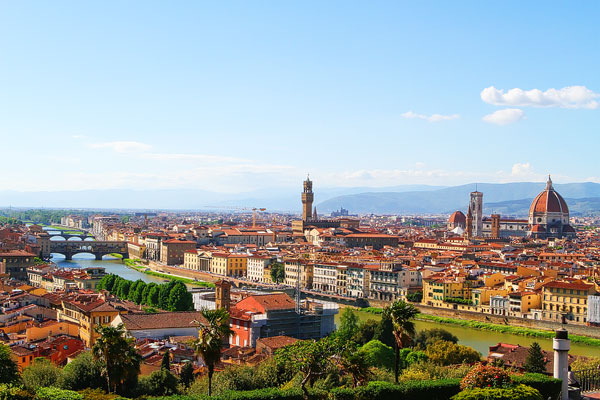 Postcard perfect view.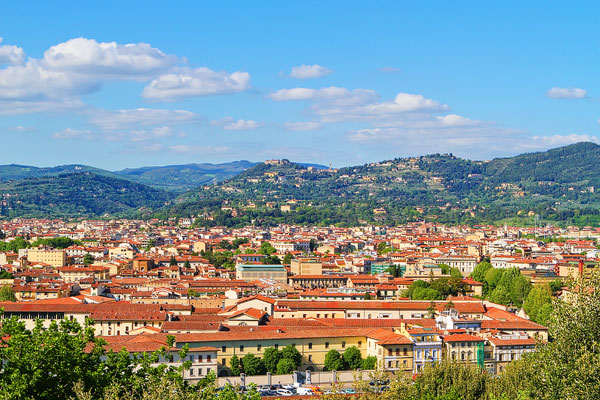 Loved these little houses on the hills.

I seriously could not get over this amazing view. Click on the image above for my attempt at a panoramic photo of the view. Seriously, this small thumbnail does not even show half of what you can see in the full photo, you have to see it! :) How amazing is that?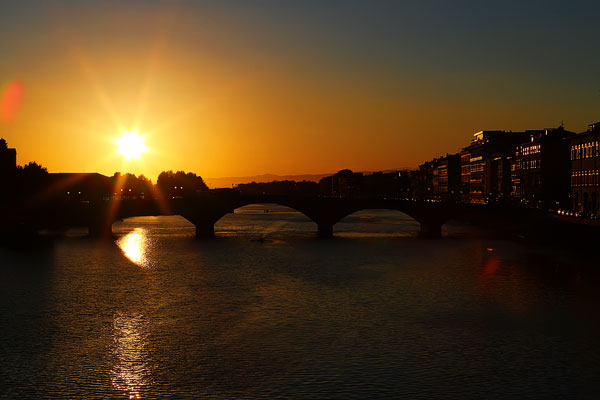 See GPS Location on Map
We were crossing the Santa Trìnita bridge, heading back towards the train station, and caught this view just as the sun was setting over Florence. The bridge you see in the picture is the one we stood on when we first arrived.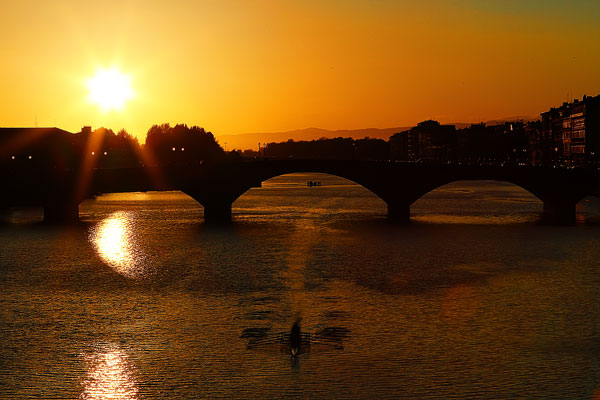 Rower.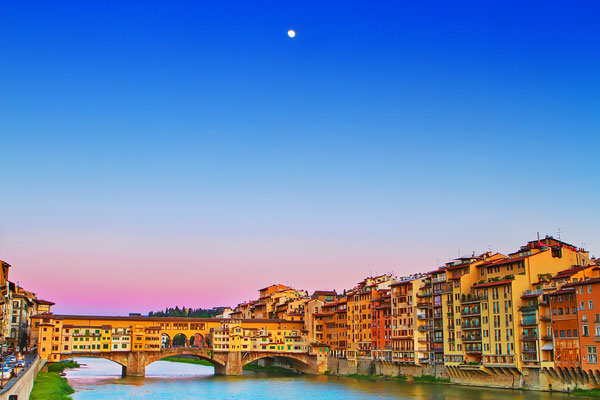 This was in the exact same spot, but looking the other direction towards Ponte Vecchio.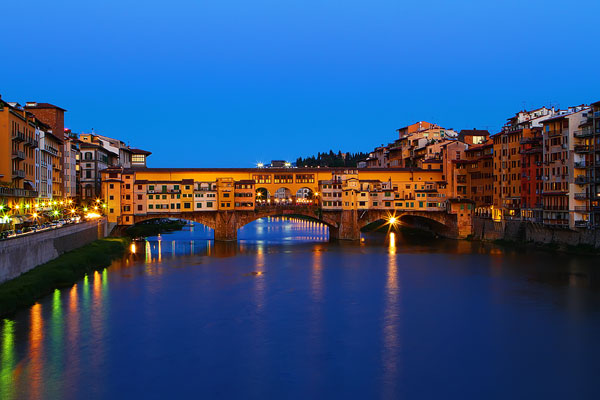 Ponte Vecchio = Old Bridge.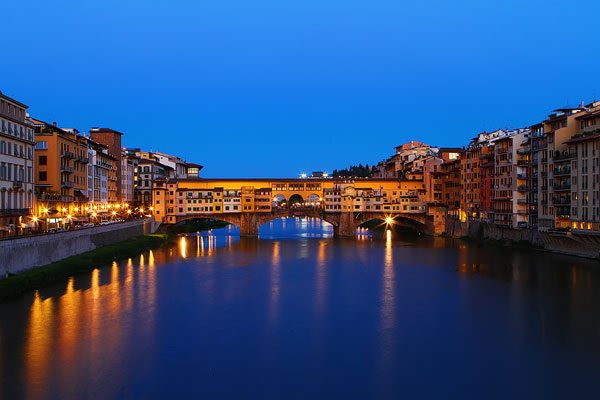 We had the best seat in the house, such beautiful views from both directions.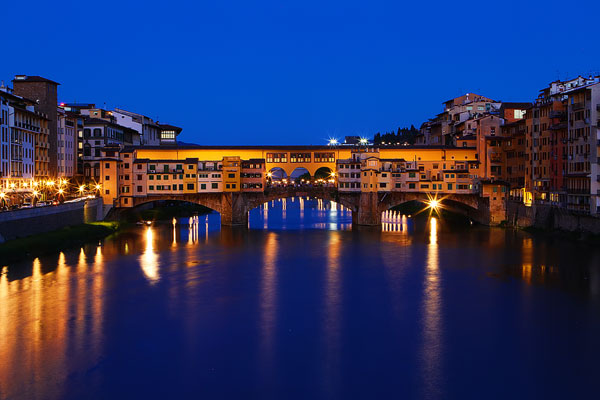 Looking East.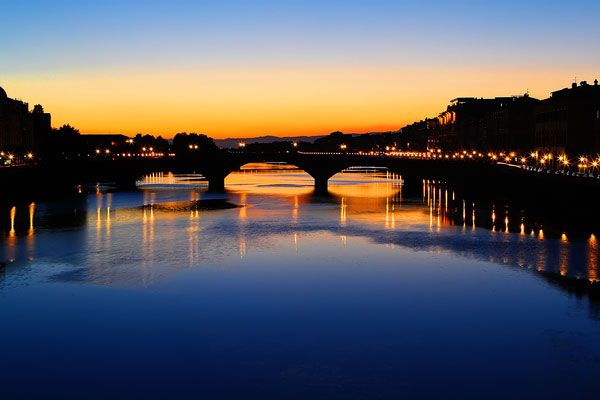 Looking West.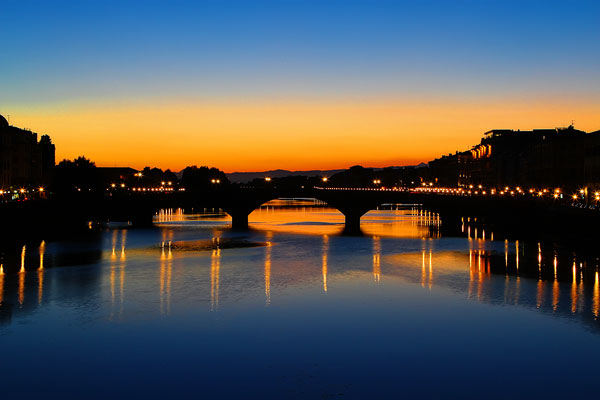 Wow.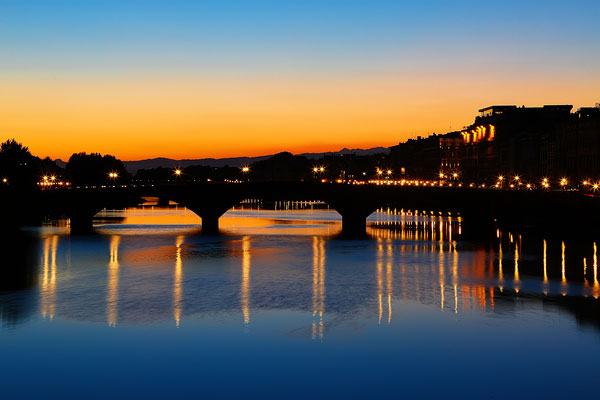 Is this why they call it Firenze?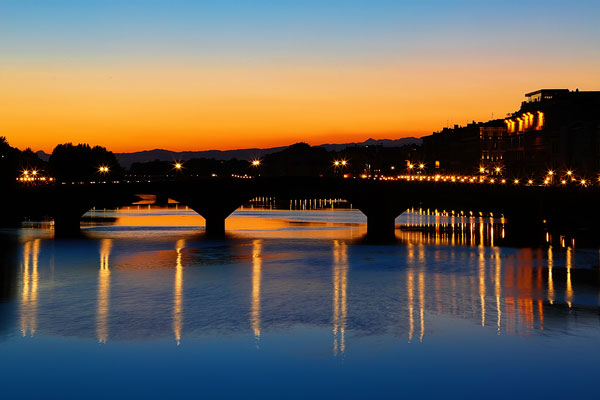 Have a beautiful, beautiful weekend friends. xoxo