Hotel Internazionale, Bologna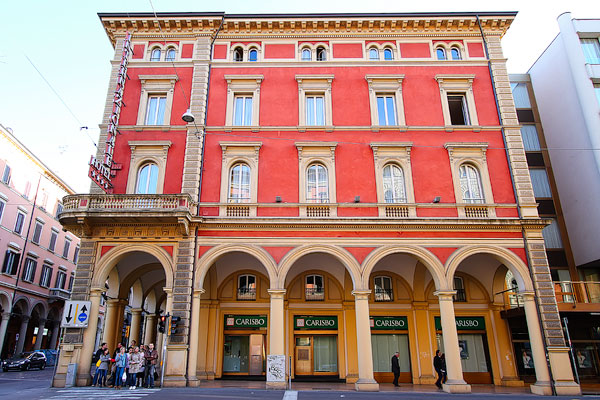 Hey guys! Hope you're having a fabulous Thursday! I'm up in Seattle this weekend for the BlogHer Food Conference, but really I'm just using that as an excuse to get my cupcake-tasting on with my partners-in-crime Jenny and Maria! So if you have any suggestions for us, lay 'em on me! :) I'll definitely be sure to share what we found when I get back next week. While I'm away, I thought I'd share some of these photos that I had here with me on my laptop. These are a few of the hotels we stayed in while we were in Italy. I thought it'd be fun to share a peek inside these Italian hotels, in case you've ever wondered how different (or the same!) they are. :)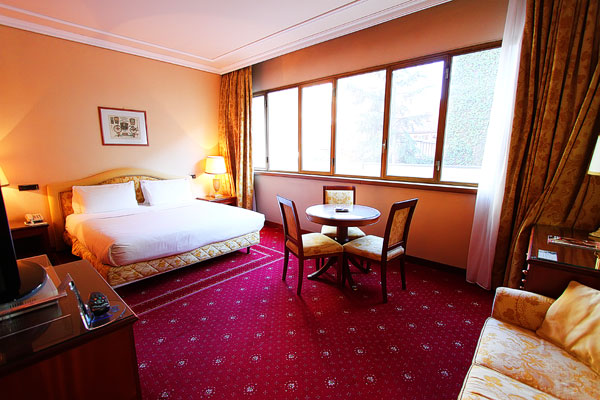 This was the Hotel Internazionale in Bologna. It was fun to say  Internazionale. And it was probably my favorite room! We only stayed here one night. Tragedy!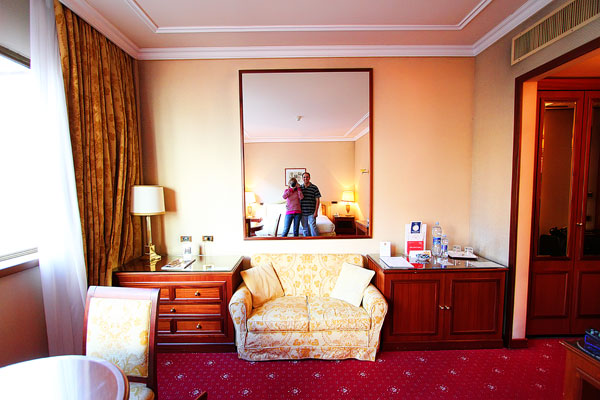 Hi! Comfy couch.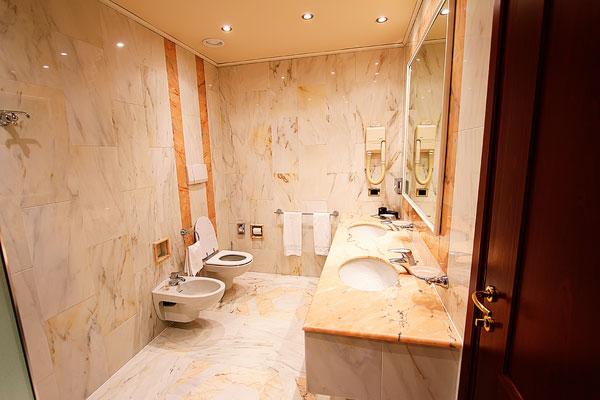 This was the massive bathroom, and the first time I encountered the double toilets. In the entire two weeks, I never did figure out what that second seat was for. Please don't tell me. I don't think my soul could handle it.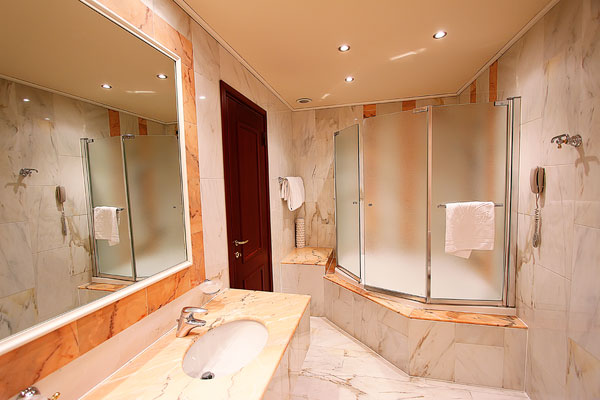 I was kind of afraid of what the shower situation would be like. Would there be showers at all? Or only tubs? Would I have to take a bath? How would the water pressure be? Dismal? Drizzly? Would there be hot water?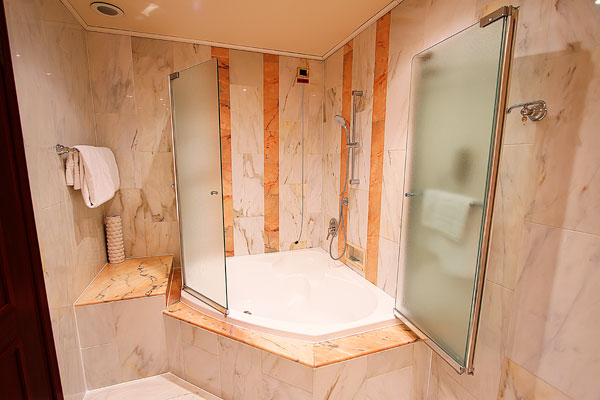 But I'm very happy to report that we had excellent showers in every single hotel we stayed in. There was plenty of hot water and tons of pressure. I had better luck with the showers here than I usually do back in the States! :)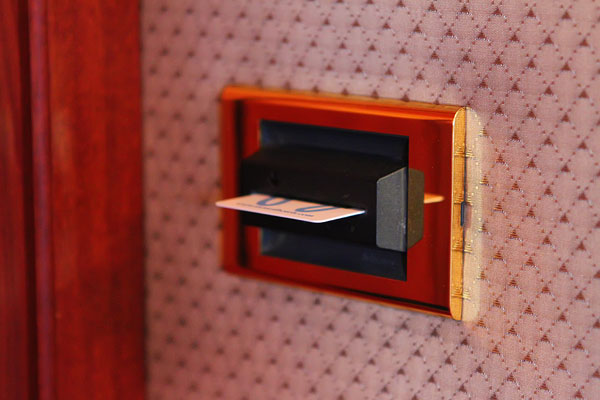 This was new. In most of the rooms we stayed in, there was this key card slot by the door. After unlocking the door, you have to insert your card here to turn on the power to the room to get the lights to turn on and such. When you leave, you take the key with you and the power turns back off. So uh, no leaving batteries or anything to charge while you're gone all day! :)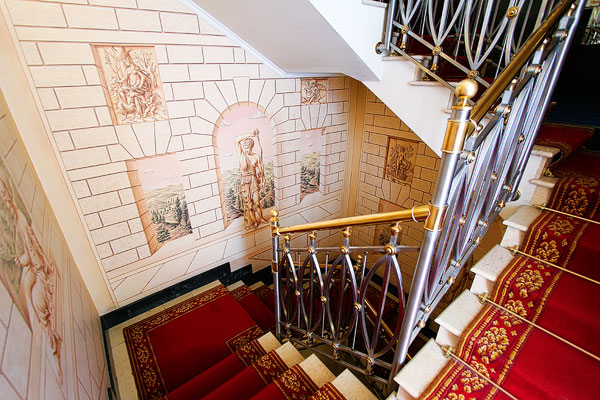 Beautiful staircase.
Hotel Marco Polo, Verona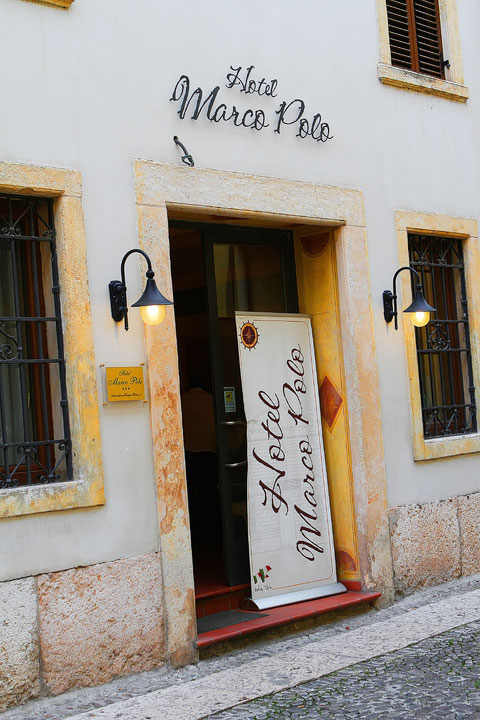 Our next stop was the Hotel Marco Polo in Verona.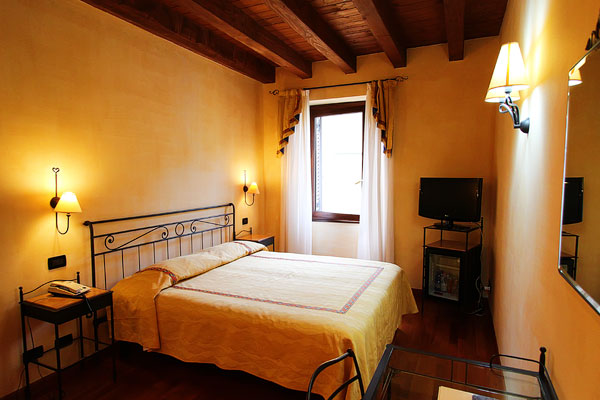 This was such a cute little room!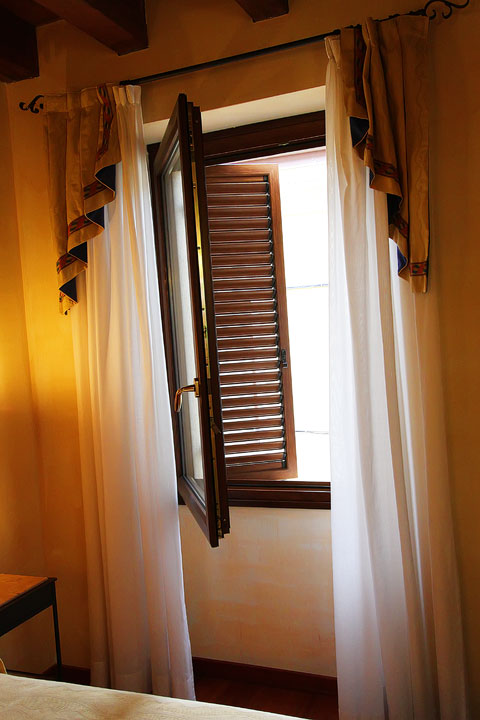 I loved this window that opened right up to the streets of Verona.
Hotel Alexandra, Rome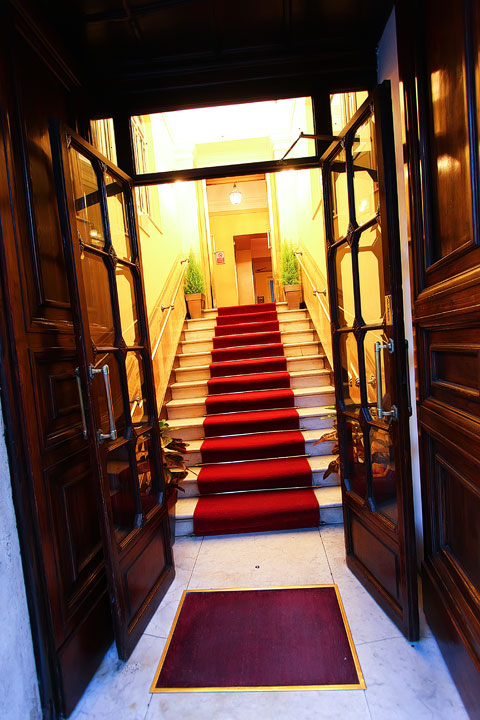 In Rome, we stayed in the Hotel Alexandra.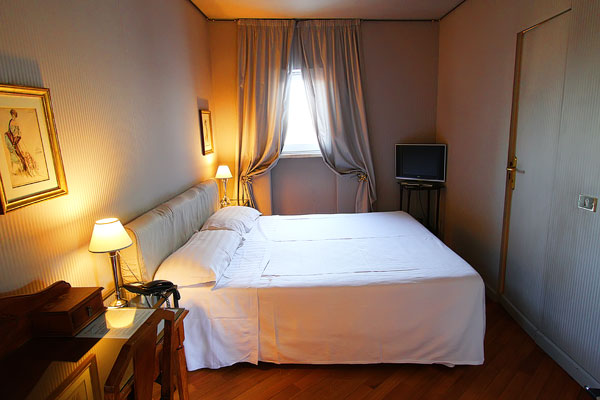 This was our room there.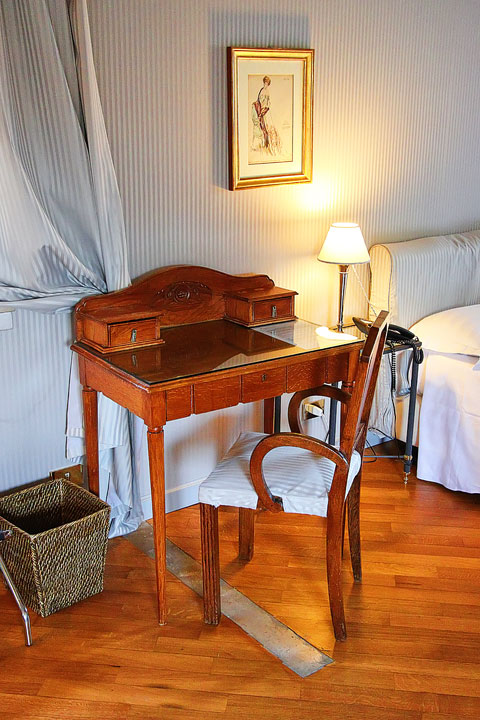 Cute little desk.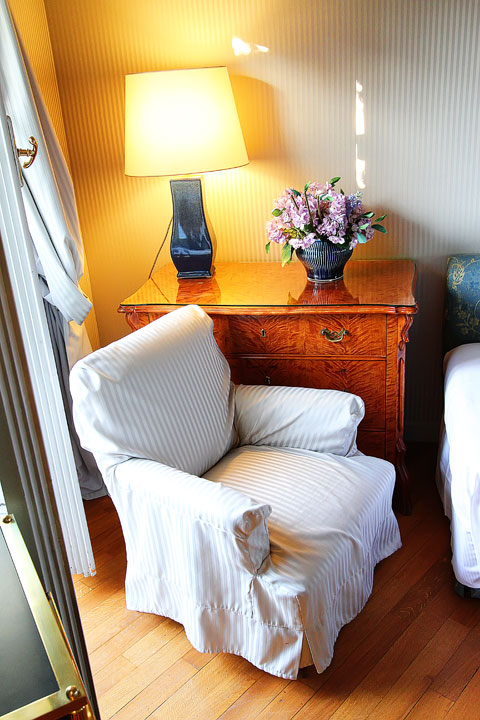 Comfy chair. By the way, these are the adapters I used for my electronics while I was in Italy. I was totally unsure which ones to get, but those ended up working perfectly in all seven of the hotels we stayed in across Italy.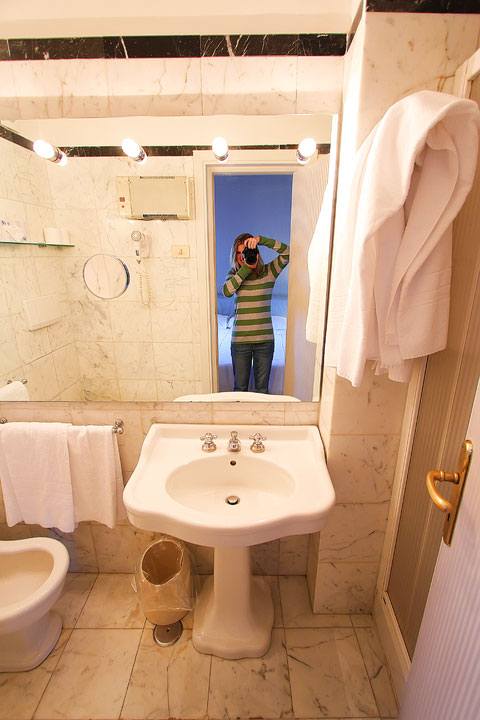 Hi again!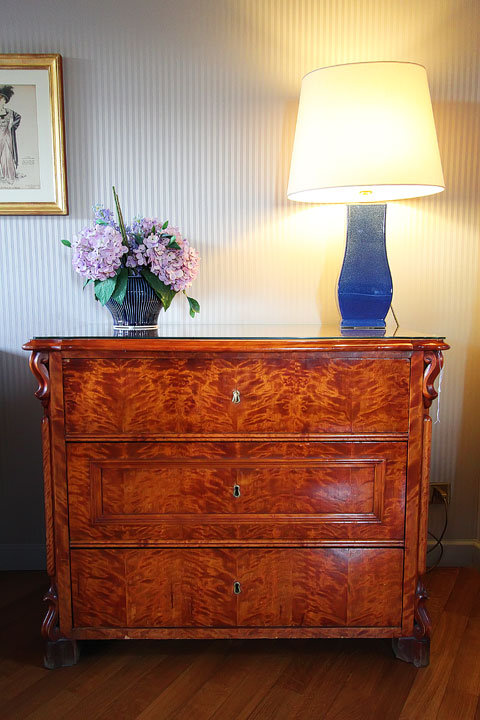 Okay, I loved this cute little chest of drawers.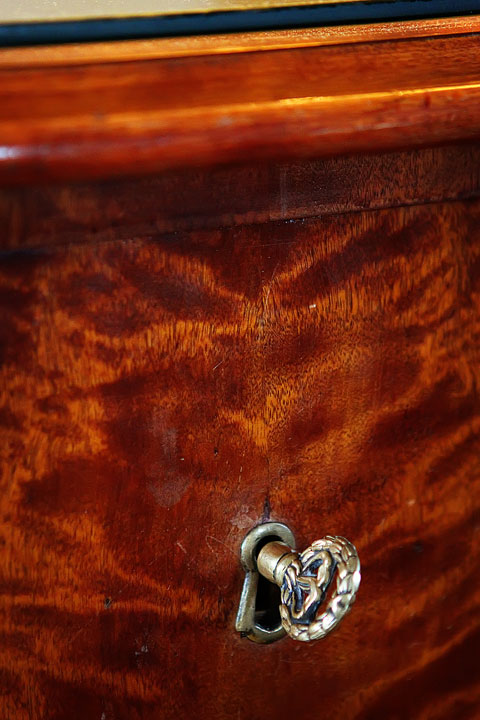 It had a real key for locking and unlocking the drawers. Since there was no other safe in the room, I guess this was it! :)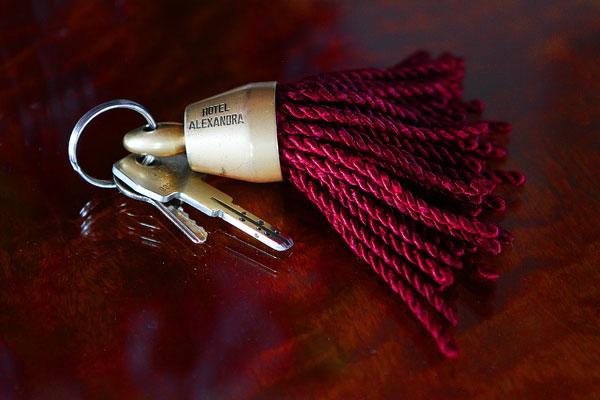 We were also issued actual keys to get in and out of our room, which we dropped off and picked up for the bellman every time we left or entered the hotel.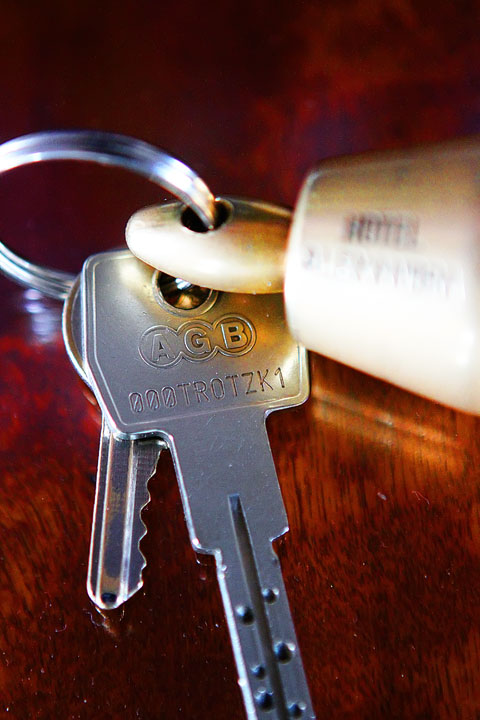 Cracked up to see my initials on our key, lol! :)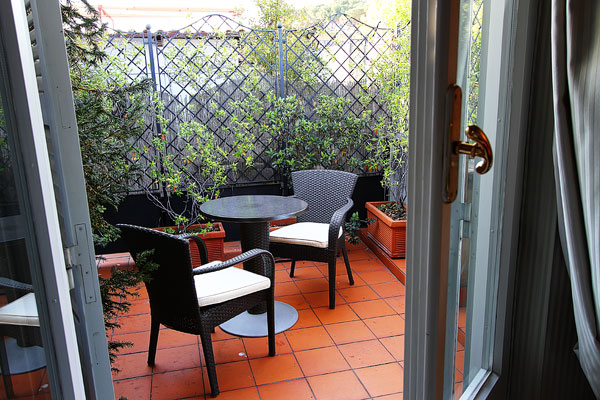 Here was the little outdoor balcony from our room.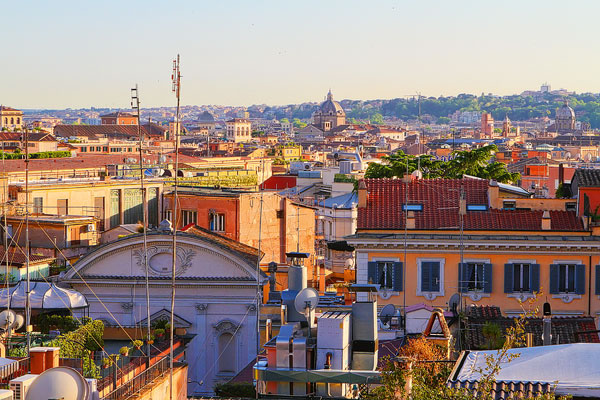 And our view of Rome.
Thanks so much for looking! Have a great weekend! :)