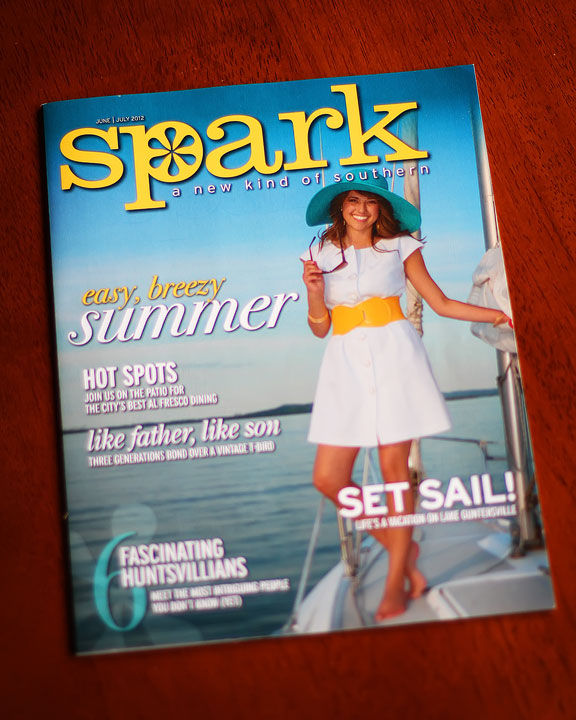 So, I have some fun news. :) A few months ago I was interviewed for Spark Magazine, a local magazine here in my city. The article just came out, and after nervously managing to read it with one eye peeking out from from behind my hands, I was so honored by it. The author, LeAnne Letize McGee, did such an amazing job of telling the story of how this little blog got started.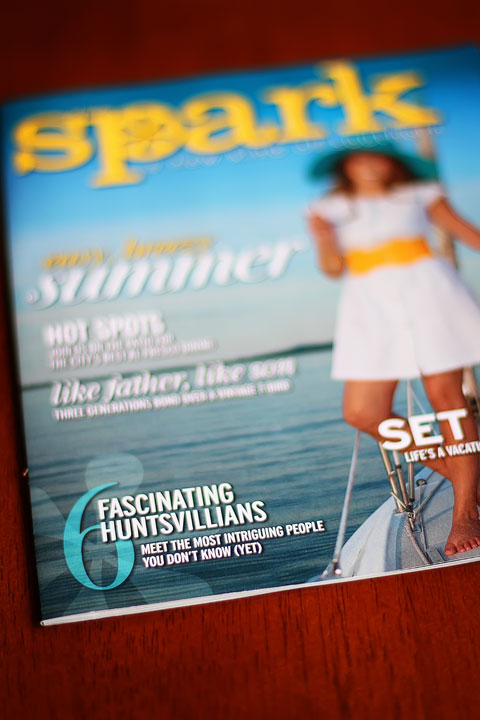 This was the article. I'm humbled.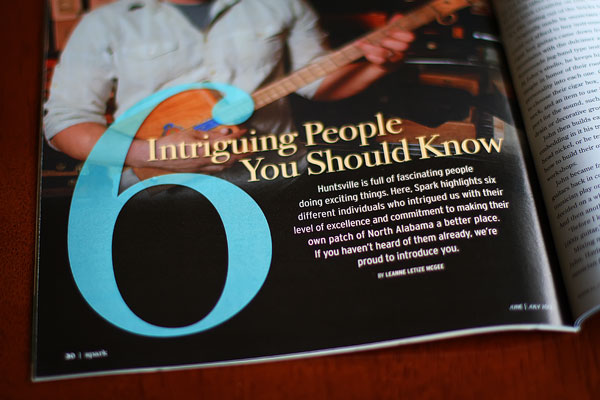 Here's where the story begins.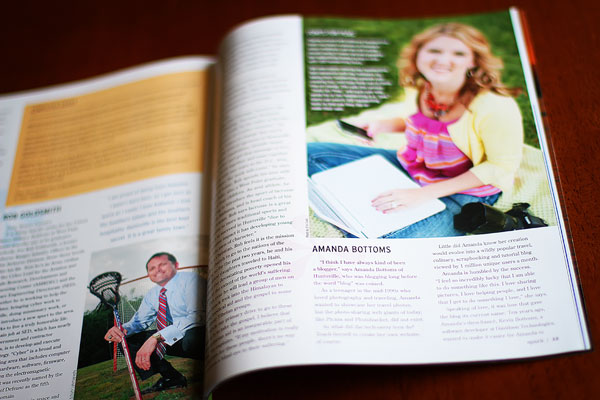 So crazy seeing my name up there! I'll post up-close photos of the article below.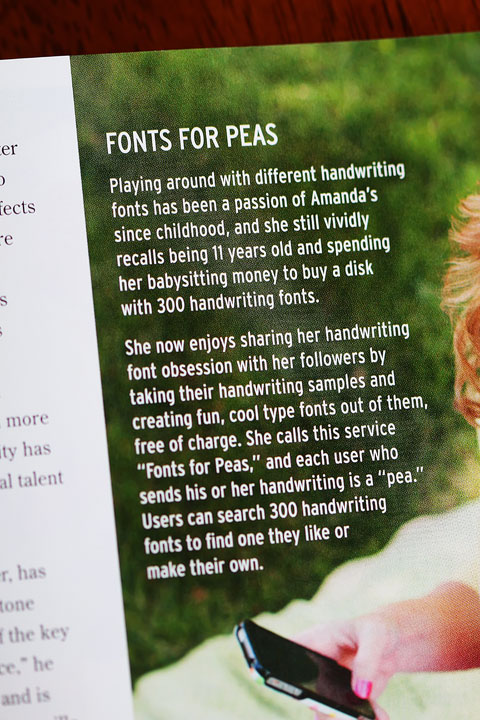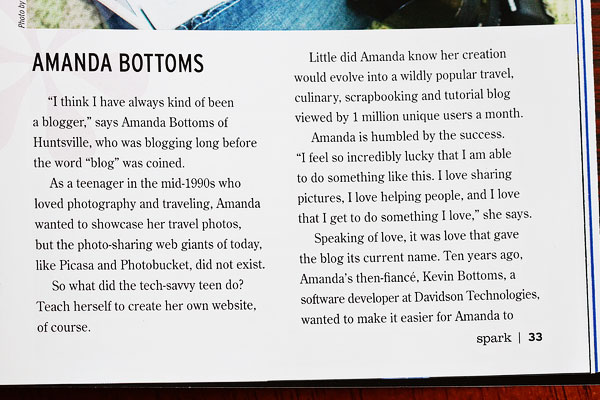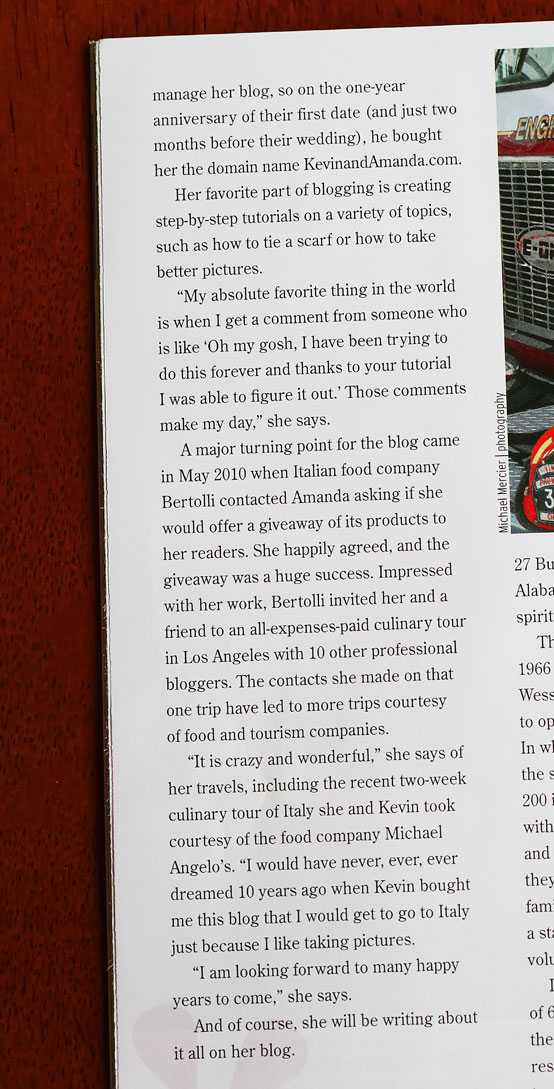 You can also read the online version of Spark here.
If you made it this far, thank you for sticking with me! :) And thanks so much to my sweet friend Erin, who is my constant cheerleader and encourager, for the recommendation and for taking the fabulous photo of me you see in the article.
Thanks for looking!