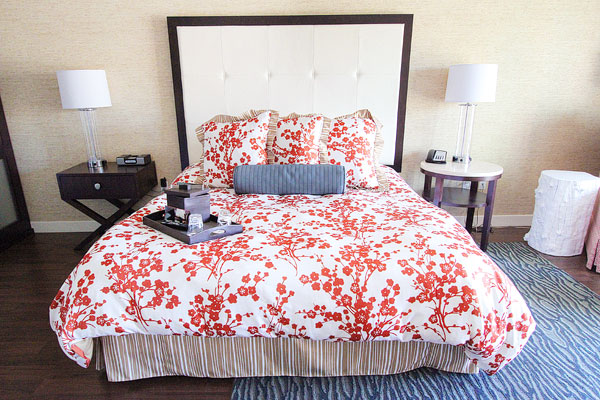 While Kev was was at Sony, they put us up in La Jolla, right across the street from the offices where he was testing video games, so he could walk to work each morning. After he was done, we decided to spend an extra couple of days exploring the city together and moved down to the Hotel Indigo in the Gaslamp District of San Diego.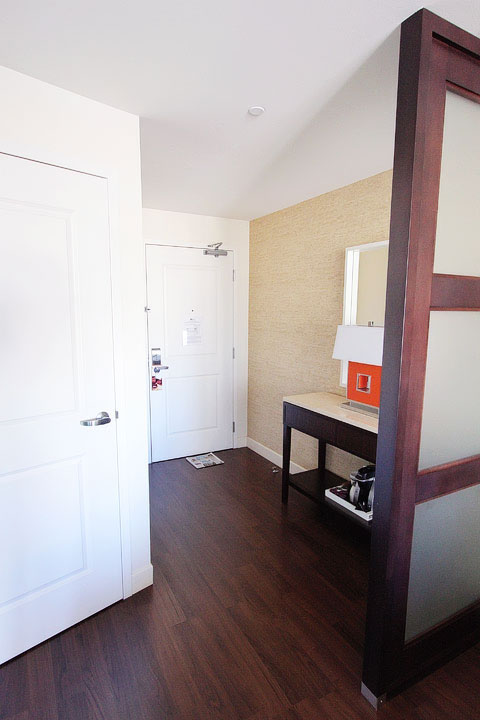 I was completely smitten with this boutique hotel! Loved the wood floors.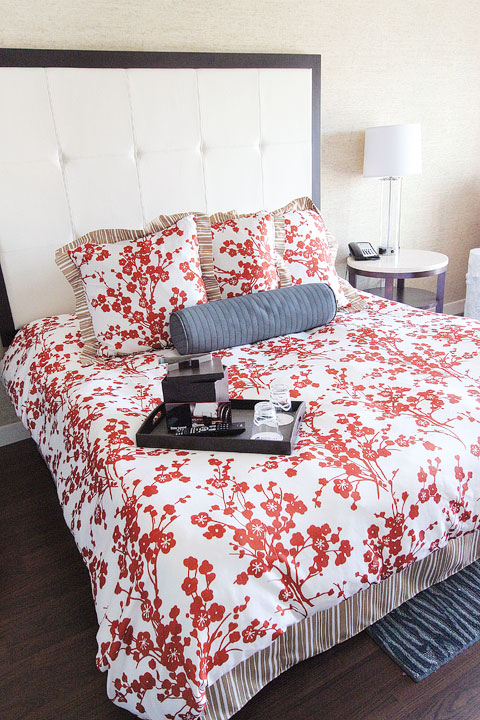 Oh my gosh, this bed. I don't know how I ever got out. The bed, the pillows, the comforter.. It completely swallowed me whole.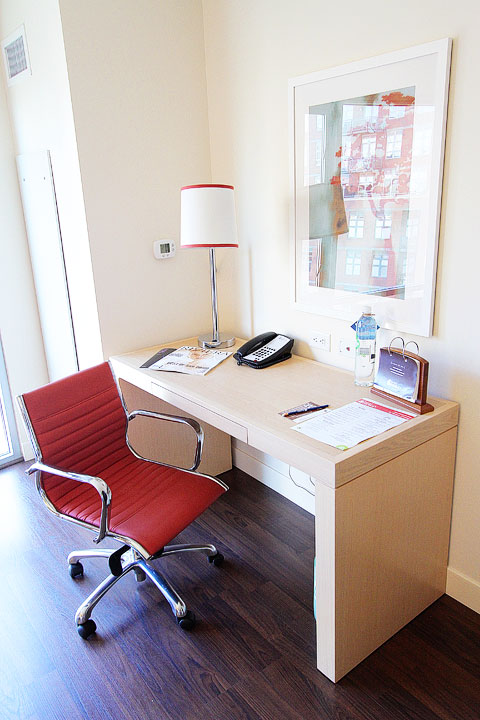 Cute little desk for email checking.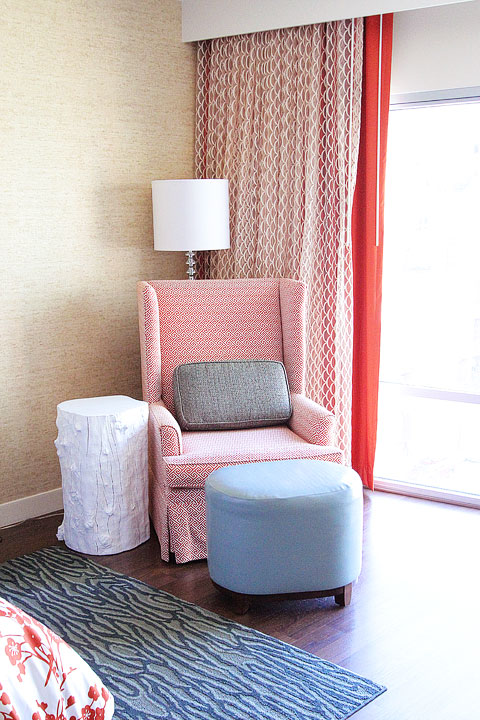 Kev took over this comfy chair by the big window.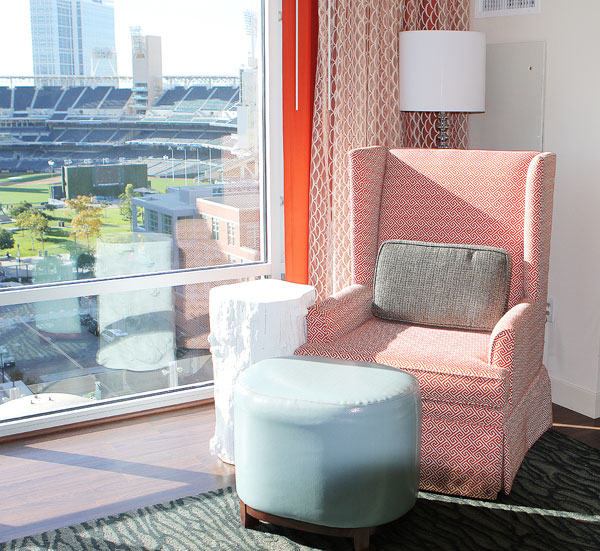 The view of San Diego was great!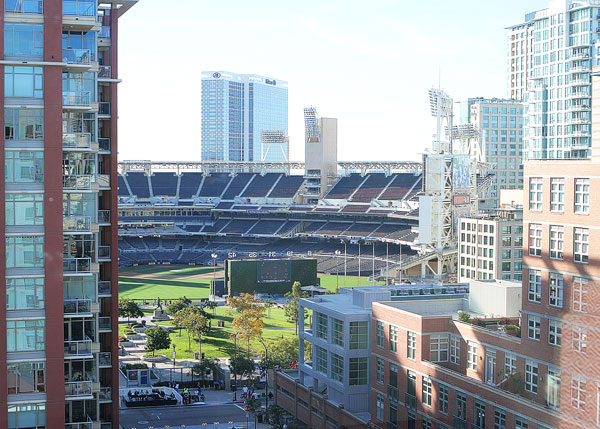 We could see right into Petco Park.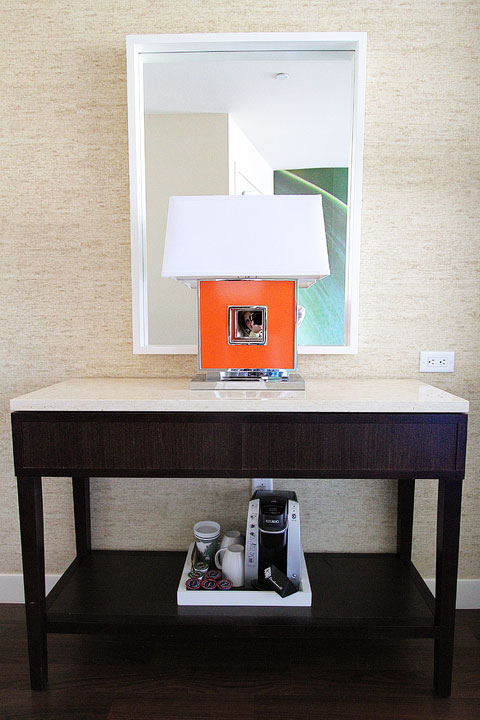 Hi!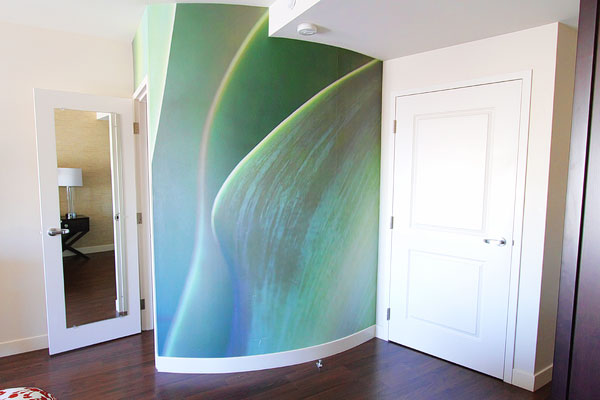 Loved this round closet and the funky art wall.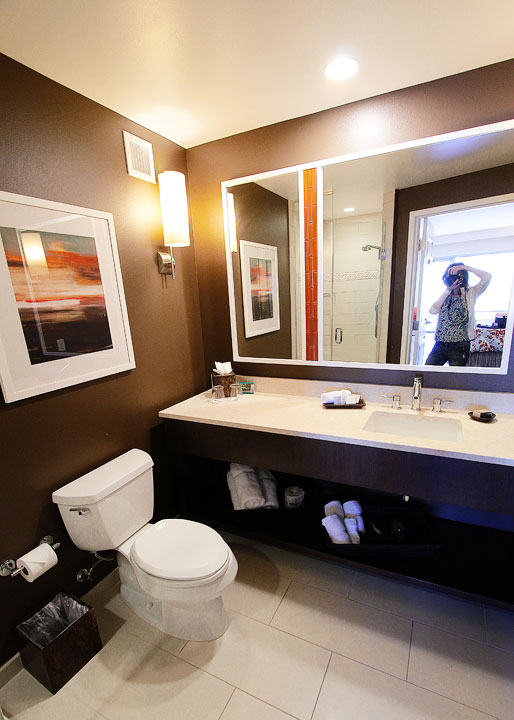 Here's the bathroom. The large amounts of counter space were much appreciated.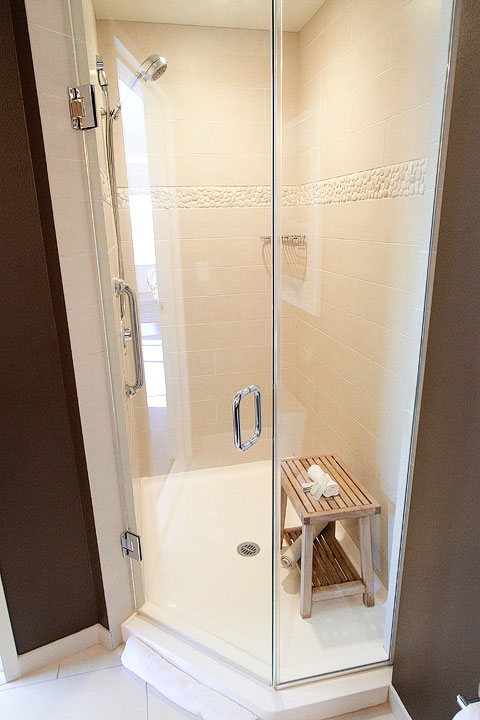 The steam shower was pretty.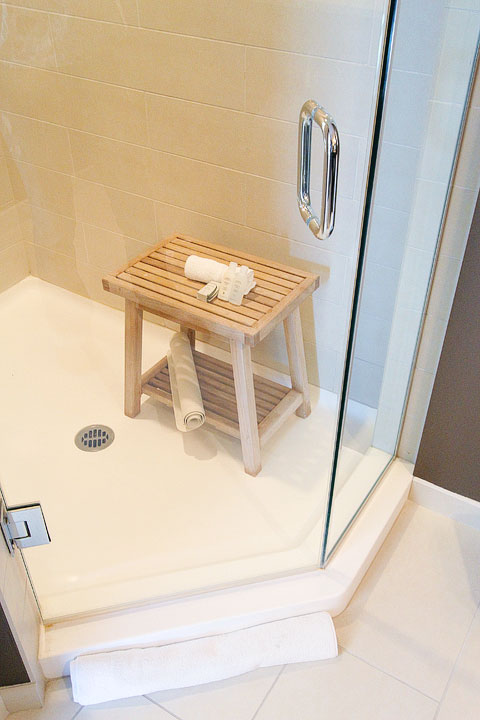 And my favorite, the little wood tiki bench.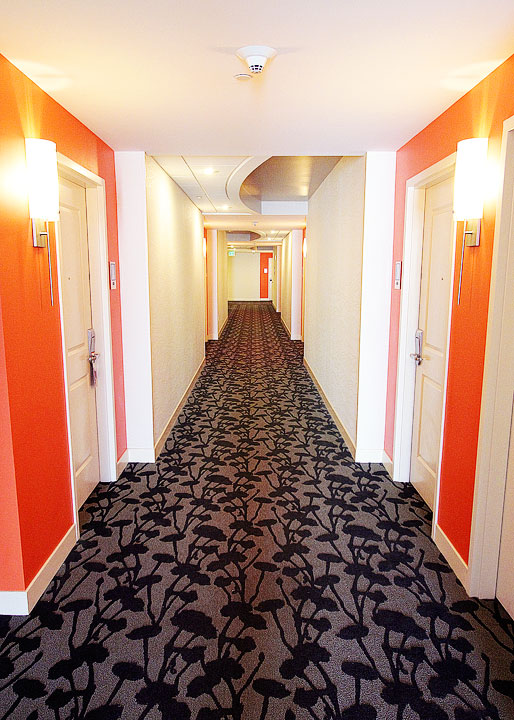 And finally, the funky hallway with the flower-patterned carpet. Mesmerizing!
Totally loved our stay here. I don't think I'll ever forget how scrumptiously comfy that bed was!