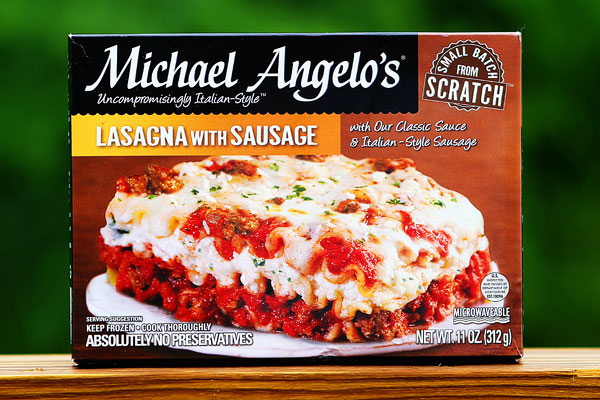 I am so, so thrilled to share some exciting news with you guys today. :) Over Christmas Kevin and I found out that we would have the amazing opportunity to travel to Italy for 16 days this spring. We are traveling with the fabulous Michael Angelo's brand on a culinary tour across Italy. I am so thrilled and honored to be working with this amazing family and brand.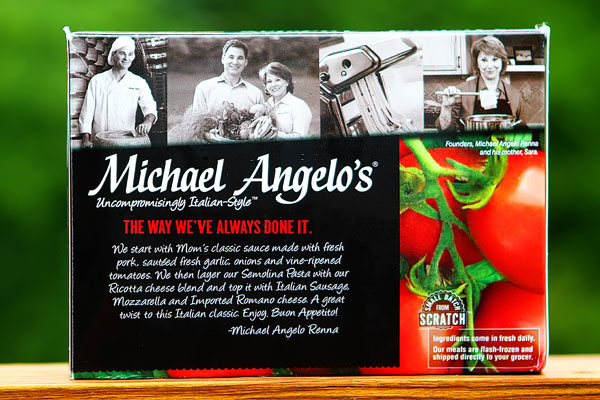 This is them! They are right on the back of the box. This is Mike (he's the Michael Angelo) and his mom Sara. And they are going to take us all over Italy and show us some of their favorite places to get fresh ingredients for their meals.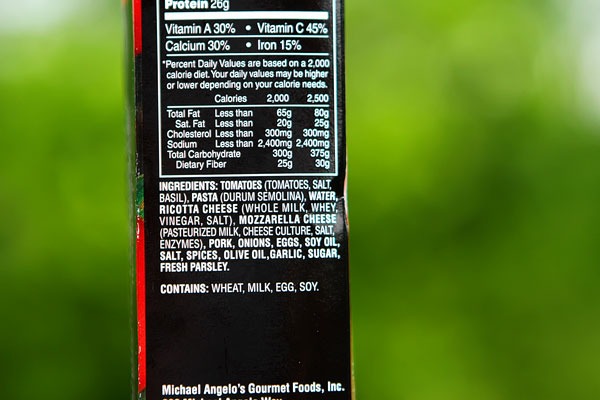 Have you heard of Michael Angelo's? They do frozen meals — family and single sized — and you can find them in the freezer section of the grocery store right next to all the other frozen lasagnas. But when you turn the back of a Michael Angelo's box over, you can pronounce every single thing in the ingredients list — and you know exactly what it is. No chemicals, no preservatives, and no guessing. Just simple, fresh, delicious ingredients. I definitely always have a frozen meal or two in the back of my freezer for those nights when I just don't feel like cooking or can't seem to get dinner on the table in time, and Michael Angelo's is a brand I can feel good about eating. Plus they're actually really good! :) We love their Baked Ziti and Meatballs.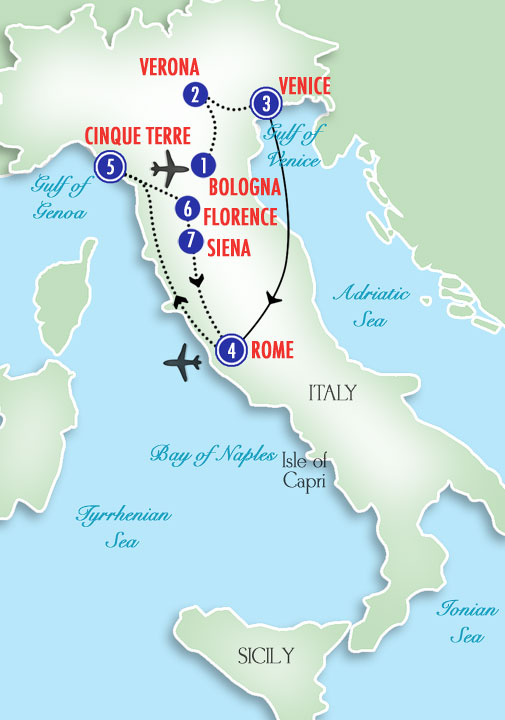 We leave on Saturday!! Here's where all we're going. We fly into Bologna, go on an olive oil taste testing tour in Verona, spend three days in Venice, and three days seeing all the sights in Rome — then Kevin and I are spending a few extra days on our own. We'll head to gorgeous Cinque Terre, Florence, Siena, and back to Rome for our flight home. We're renting a car in Siena to take some scenic sunrise drives through Tuscany. If you have any advice for me, I would love to hear it! I have never traveled outside of North America. I go back and forth from being so nervous I can hardly stand it to so excited I can hardly stand it. :)
I've got a few posts scheduled for when I'll be gone, but follow me on Facebook, Twitter, and Instagram these next two weeks for live updates and photos from Italy! :) I'll be keeping in touch and sharing from Italy throughout the trip, anywhere I can find wifi :) Instagram is now available on Android, so go download it ASAP!! :)
Thanks so much for reading, guys. Ya'll are the best. See you around soon!! :)