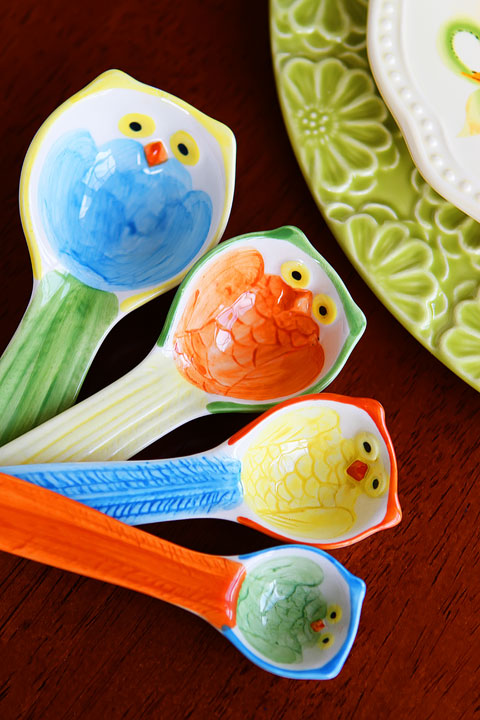 Oh my goodness, how cute are these owl measuring spoons? I'm in love! I am a bit obsessed with decorative measuring spoons — my collection is getting slightly embarrassing! But these were just too cute to pass up. I found these little guys at Pier One this weekend. Kevin and I went for a drive on Good Friday and managed to sneak in a little shopping as well. :) I was so excited about the fun new kitchen accessories Pier One has right now!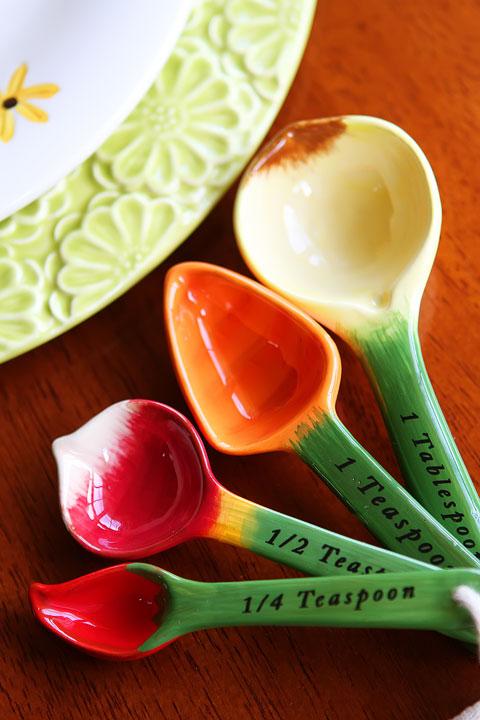 Like these little veggie measuring spoons! Get out of town. That carrot just makes me smile. I will admit though, the measurements are nothing close to exact. The little 1/4 teaspoon chile pepper here is more like a entire teaspoon, lol! Oh well, I will just use these for vanilla, sugar, and all things where a little more is always better. :)
Impulse register buy at Pier One. I'm always needing tissues!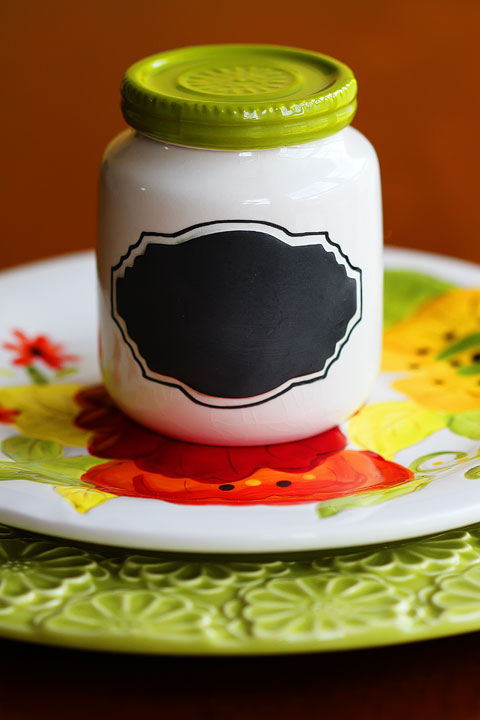 How fun is this chalkboard jar is from Anthropologie? I've got to think of something cute to write on it. And something fun to store inside! I got this in NYC from the Anthropologie at Rockefeller Center — which I could see from my hotel room, taunting me — when I was with the fabulous Shelly from Cookies and Cups.
(Fun spring plates are from Pier One.)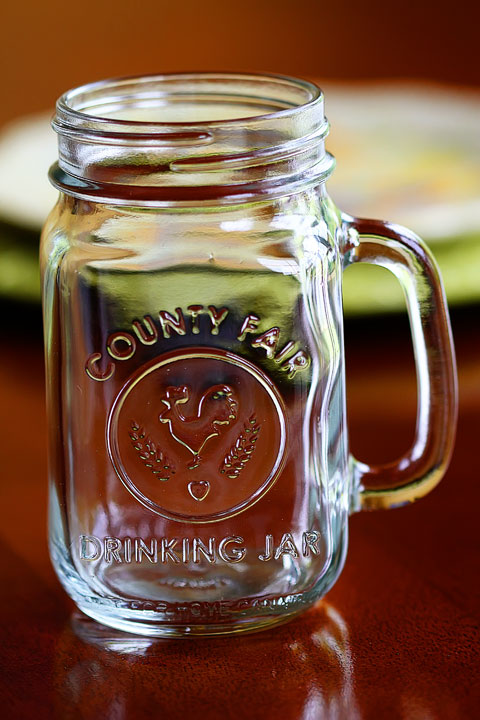 Shelly also took me to Fishes Eddy in Union Square. Oh my goodness, I could've spent my entire life savings there. This was all I was brave enough to risk flying back with me. Cutest little store ever. It's like the kitchen section of Anthropologie, times a billion. Fortunately (unfortunately for my entire life savings) you can shop online. You guys should totally go bug Shelly and get her to post what all she got there. :)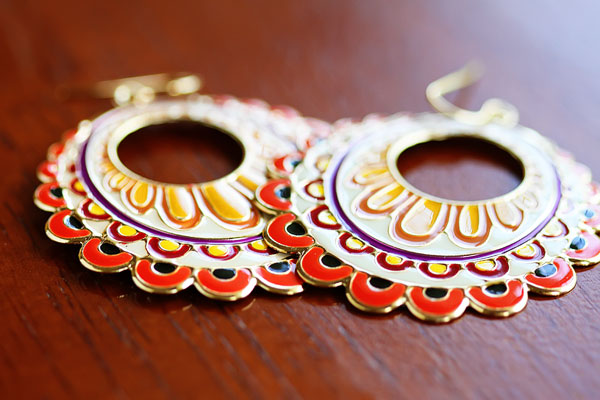 Picked up these fun paisley earrings at Target! I'm also slightly obsessed with dangly earrings, so I'm always happy to find cute ones for $6 :)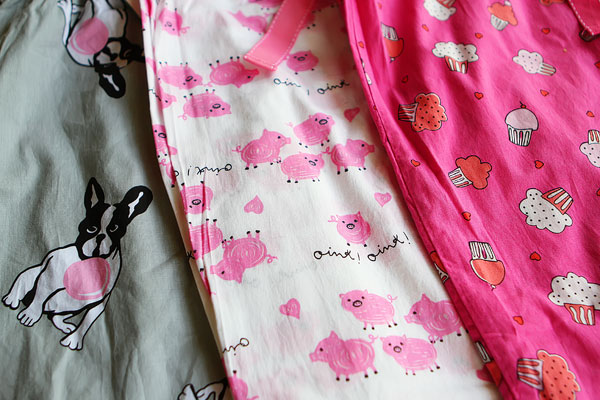 Oh. My. Gosh. Lastly, you must get to Old Navy and get some of these cute PJ pants!! I am dying over these little piggies. And you know I can't resist cupcakes! And the little frenchies with bubblegum?? I die. I totally got these, even though they are actually men's PJs. Biggest difference? The uh, longer inseam. Snort.
What have you bought for yourself lately? Had any good shopping finds? :)