Remember the magnificent peanut butter frosting from this cake? Yeah, I thought you did :D From the first time I taste-tested that delicious, whipped peanut butter frosting, I knew I'd be making it again. And again. And again. It was seriously one of the best things I've ever tasted, and honestly… I thought the peanut butter cups overpowered the sinful, ridiculousness of the peanut butter frosting. So I wanted to make it again where the simple, light hint of peanut buttery goodness could really shine.
So.
What goes good with peanut butter?? (Besides chocolate….) What would really complement and bring out the rich, peanut butter flavor???
BANANAS!!! :)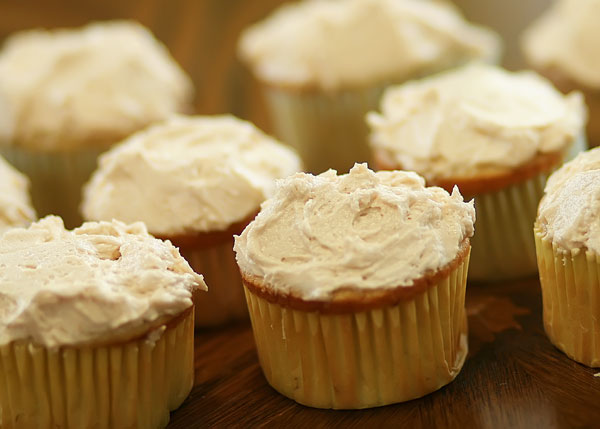 Banana cupcakes with peanut butter buttercream frosting.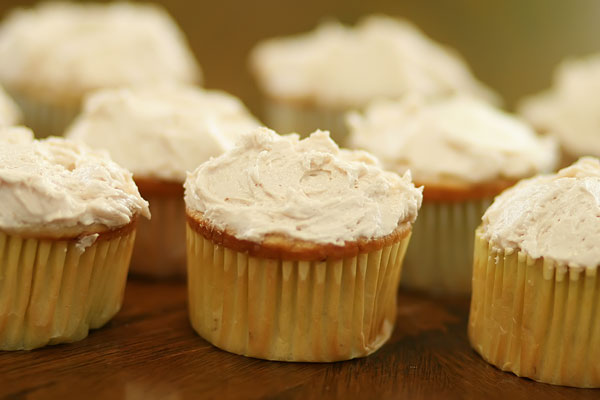 To make these, I used my Best Chocolate Cake (ever!) recipe- again! I love this recipe because you can mix and match so many different flavors! Instead of the devil's food cake mix I used a a Betty Crocker Supermoist Vanilla cake mix- and instead of the chocolate jello pudding mix I used a banana cream pudding mix!! :) Vanilla cake and banana pudding! Yum! I also threw in 1 large, very ripe banana. The banana flavor was amazing! I could've eaten the cupcakes just plain. But I didn't want to. I wanted that brilliant, gorgeous, luxurious peanut butter frosting. And I wanted lots and lots of it. :D To make the peanut butter frosting, I made my regular vanilla buttercream frosting and added 1/2 cup of smooth peanut butter at the end- whip for a couple of minutes until the peanut butter is fully combined and the frosting is light and fluffy! :) INSANE! :) Please find something to make this frosting on. ASAP. Send any extras my way ok? ;)
Thank you.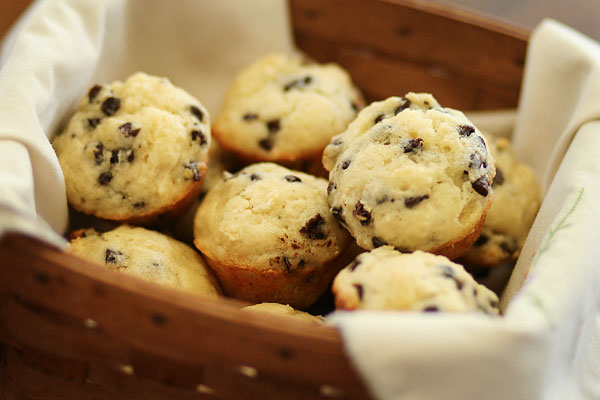 We went down to Auburn again for the football game, so on Saturday morning my mom and I decided to make these Mini Maple Chocolate Chip Pancake Muffins from Bakerella. Yum! Just one little mini muffin was surprisingly filling- and very tasty! I expected the batter on these little guys to taste more like a pancake batter (not too tasty) but it really tasted just like a chocolate chip cookie batter! (very, very tasty!!) I must've eaten several mini muffins worth of batter cause even though the recipe is supposed to make 24, I only ended up with 20.
*blush*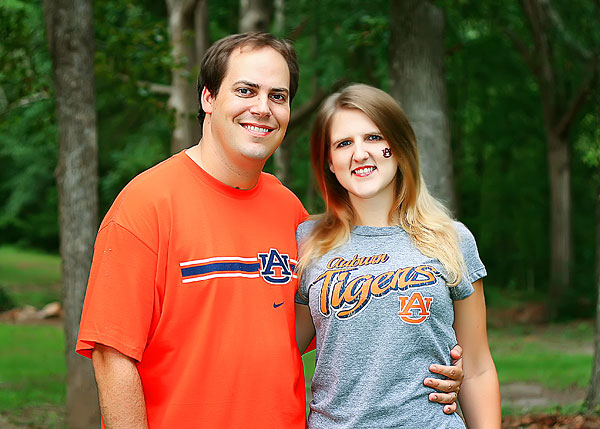 After we had thoroughly stuffed ourselves with lots and lots of peanut butter & banana cupcakes and lots and lots of chocolate chip mini pancake muffins, we headed off to the game.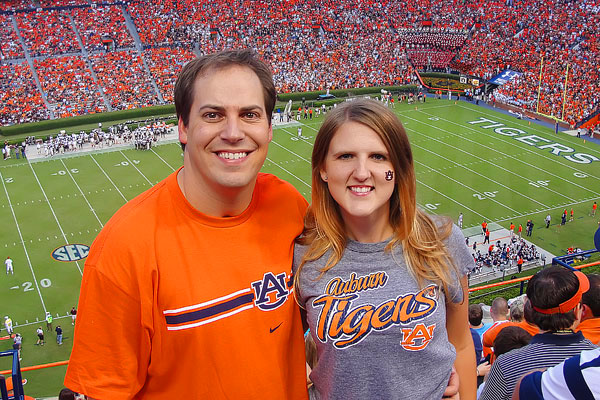 We had a blast! It was really exciting watching Auburn do so well. We ran into a couple of our friends and ended up sitting right next to each other at the game- sharing it with friends made the victory even sweeter! :)
We hope to go back for next week's game, so this week I'll be thinking of new cupcake combinations to make. I'm thinking… Vanilla cake mix. Pumpkin pie jello pudding. And vanilla buttercream frosting with a light hint of cinnamon. Maybe sprinkled with cinnamon sugar on top. :D
What would *you* make?? :)