If you're hosting a Fourth of July party or just taking a dish to a friend's, here are 11 tried-and-true recipes that will not let you down this holiday weekend. Throw the ultimate Fourth of July party with this foolproof menu! :)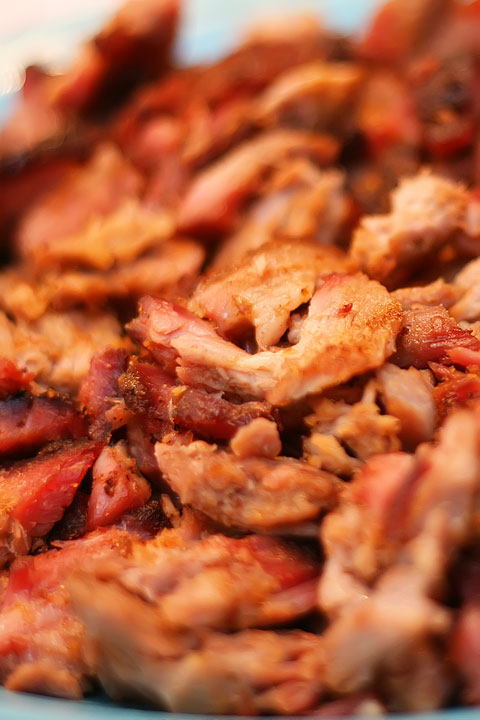 What Fourth of July celebration is complete with out the perfect pulled pork? This recipe is a tried-and-true favorite. It's one of the oldest and most popular recipes on our entire site. It always gets requested by friends and neighbors whenever we have a get-together coming up! It's just so simple and easy and impossible to mess up. You can't go wrong with this perfect pulled pork — it's always the star of the show! :)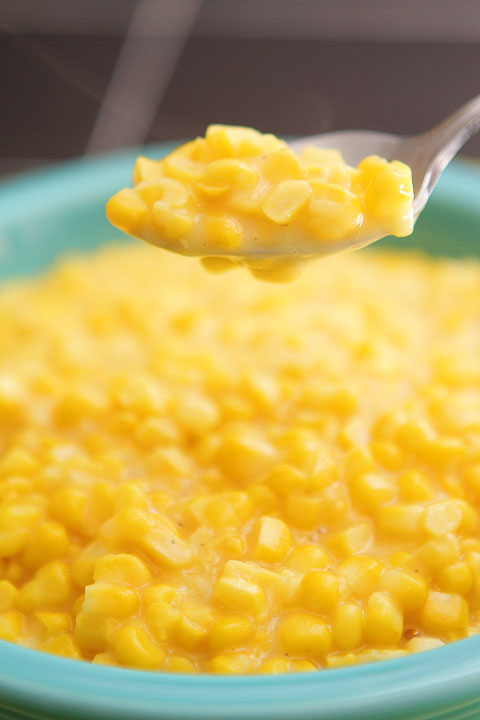 This Southern Skillet Corn is the perfect side dish for pulled pork. It's creamy and dreamy, but still has a fresh crisp bite to it. The best of both worlds. It's so easy to whip up. For party-planning ease, you can make it ahead of time and just reheat it in the skillet right before serving.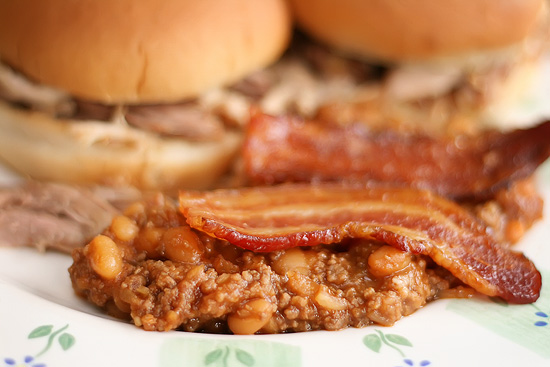 These baked beans are a Fourth of July MUST have. They're absolutely bursting with flavor AND they're topped with bacon. They go fabulously with corn and pulled pork.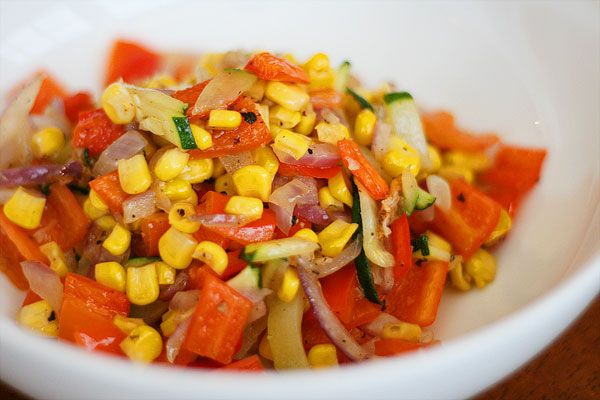 Another great side dish option would be these Summer Roasted Vegetables. They're sweet, crisp, and a real crowd-pleaser. They would also make a great slaw for the pulled pork!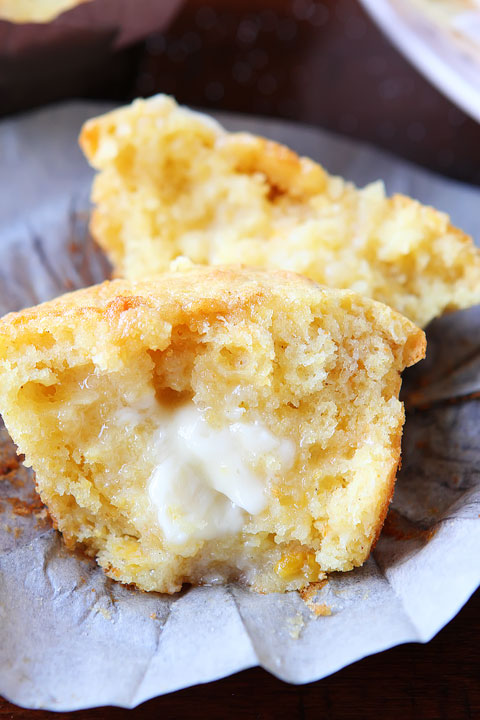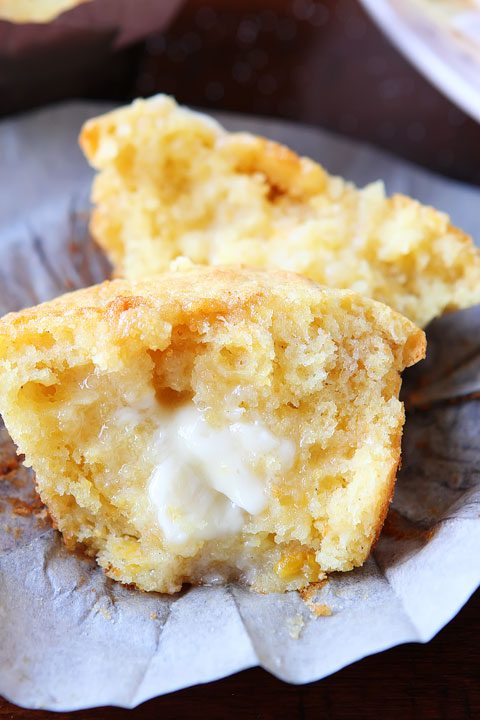 5. Sweet Honey & Jalapeno Cornbread Muffins
No southern BBQ is complete without cornbread. I like my cornbread in muffin form — they're easier for everyone to grab their own, and these muffins stay super moist. You will LOVE these sweet cornbread muffins!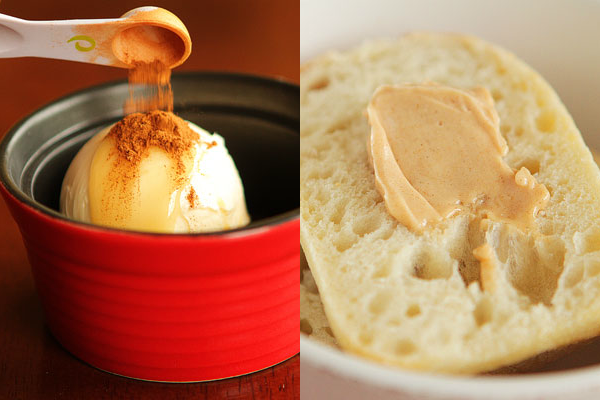 You might also want to consider making some of this restaurant-style Cinnamon Honey Butter to serve with the cornbread. It will be a HUGE hit! You can make this days ahead of time and keep in the fridge until the party.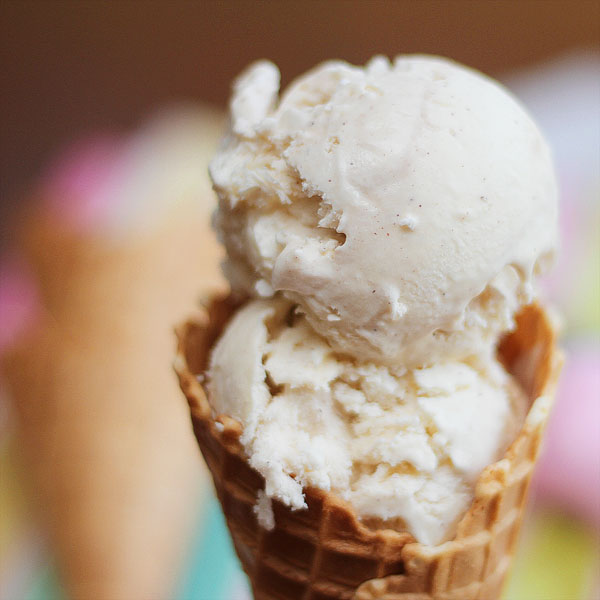 It's just not the Fourth of July without Homemade Ice Cream! This recipe is perfect because you don't even need a machine. That's right, you can make decadently creamy ice cream with no ice cream maker required. Plus you can add any flavors and toppings you want to create your own ultimate homemade ice cream flavor.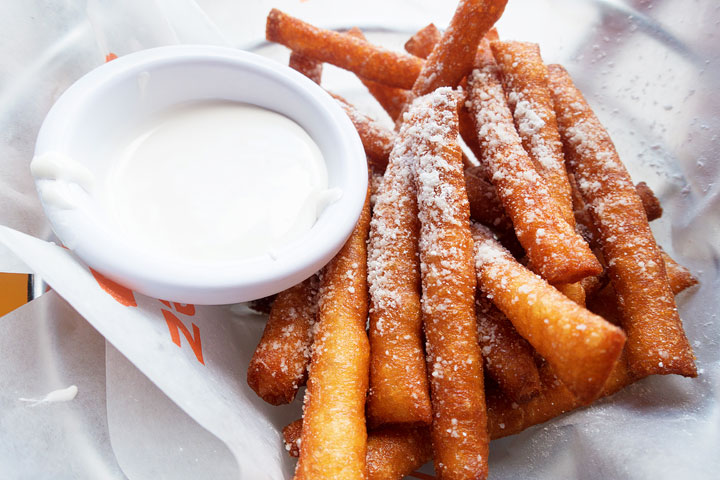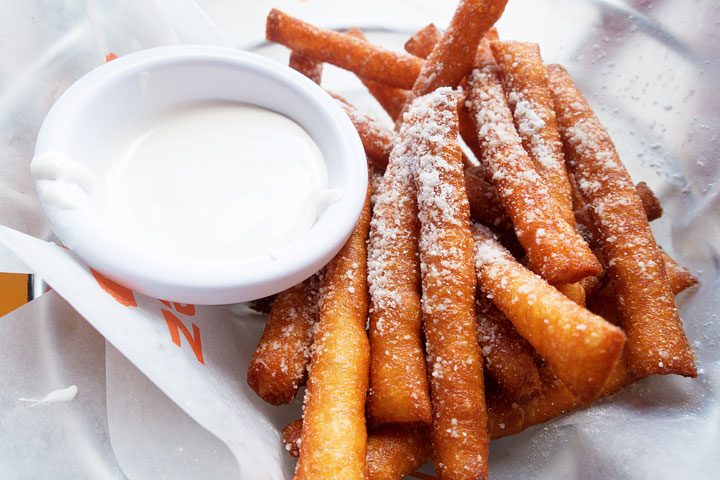 Classic Funnel Cake just screams summer and Fourth of July. Try this fun twist on funnel cake with marshmallow fluff dipping sauce for your Fourth of July party. It's easier for everyone to just grab and munch on fries, and it's less messy that trying to wield a massive funnel cake. These little fries are so much fun!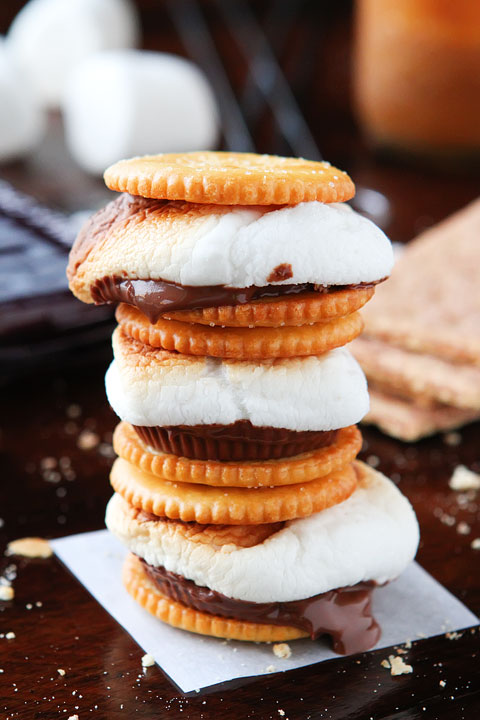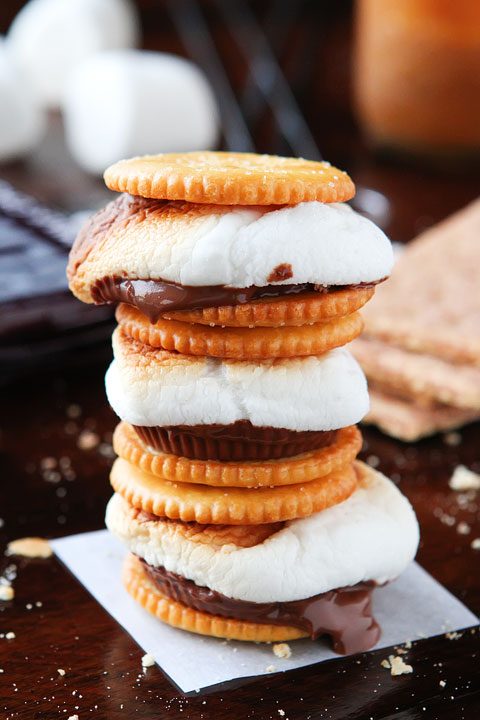 Summer nights are BEGGING for s'mores to be made. What's more perfect than toasting marshmallows under the summer sky while watching an amazing fireworks show?? Throw the s'mores party that everyone will be talking about for years to come. This post will give you ideas for all the most fun, must-have toppings and accessories for an unforgettable gourmet s'mores party.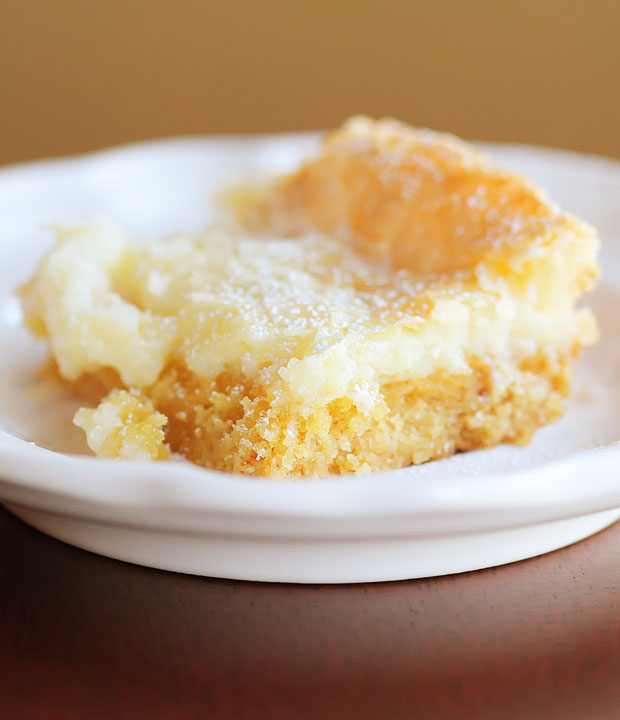 10. Chess Squares
For a little something sweet, you can't go wrong with these classic southern Chess Squares. This recipe is a Pinterest legend. It's been pinned over a million times! These bars have been favorite of mine for years. They are a definite crowd-pleaser and will no doubt be a hit at any gathering you take them to.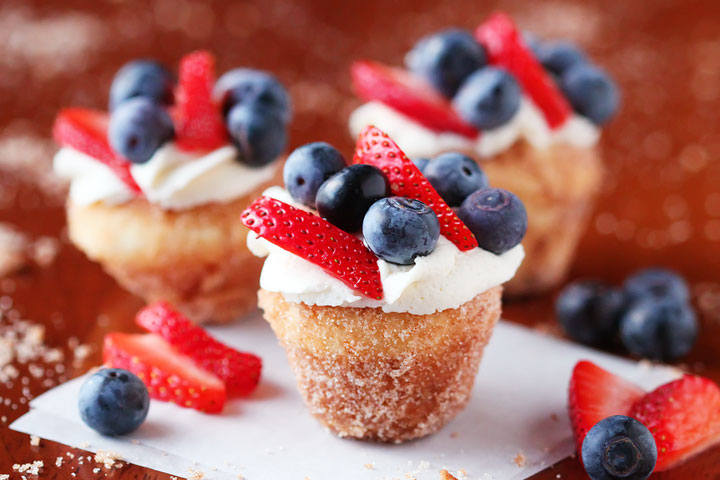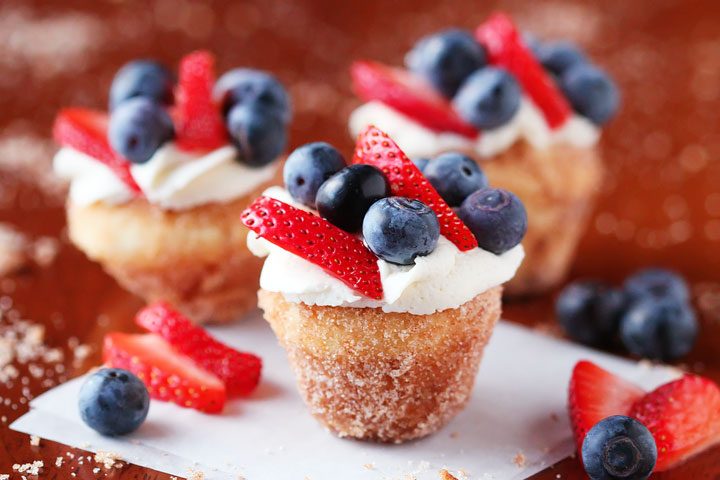 11. Strawberry Shortcake Doughnut Muffins
For a traditional red, white, and blue dessert, these Strawberry Shortcake Doughnut Muffins are a total show-stopper. I made these one year for our neighbors Fourth of July party and now I have to make them every year because they get SO many requests!! No one will be able to stop talking about these over-the-top doughnut muffins! :)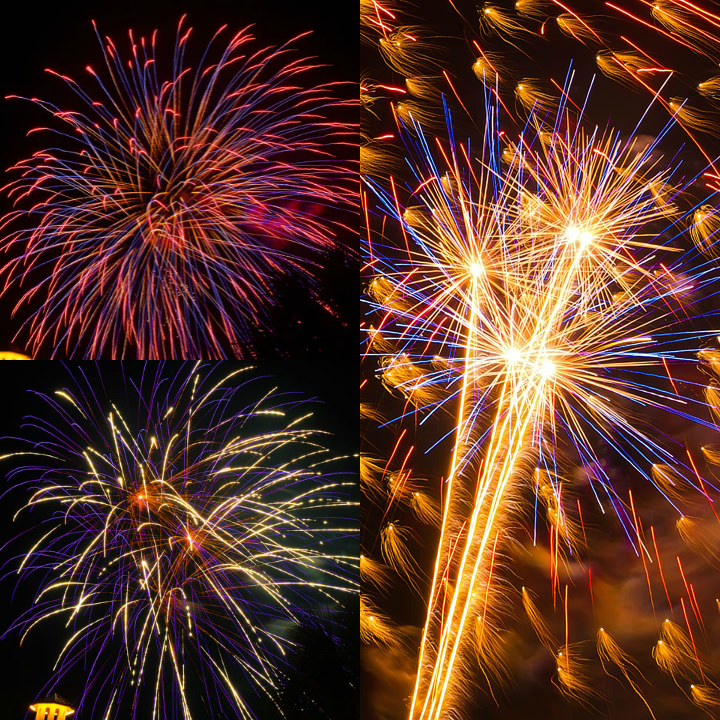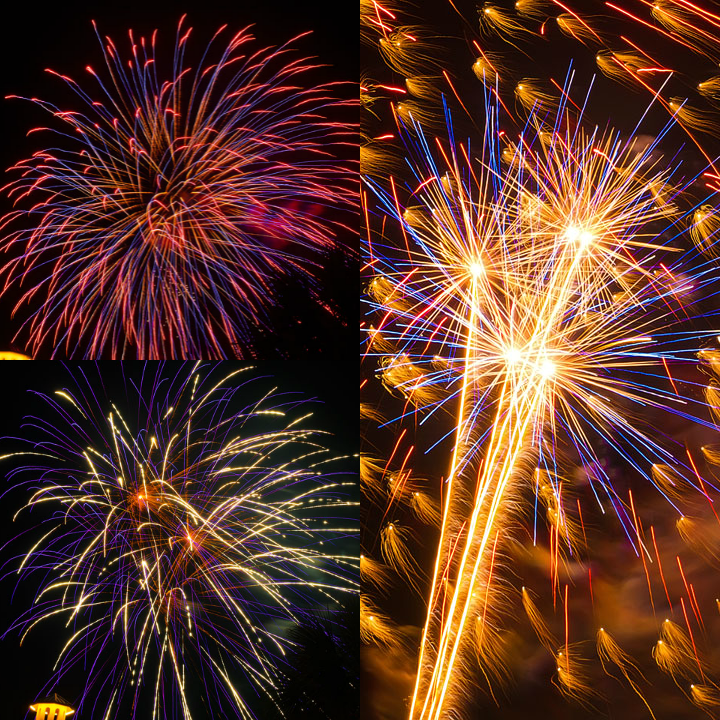 And last but not least, make sure you're prepared to take jaw-dropping fireworks photos this weekend with my How to Take Fireworks Photos tutorial.
What are you making this weekend? :) Have a happy and safe Fourth of July!! xoxo