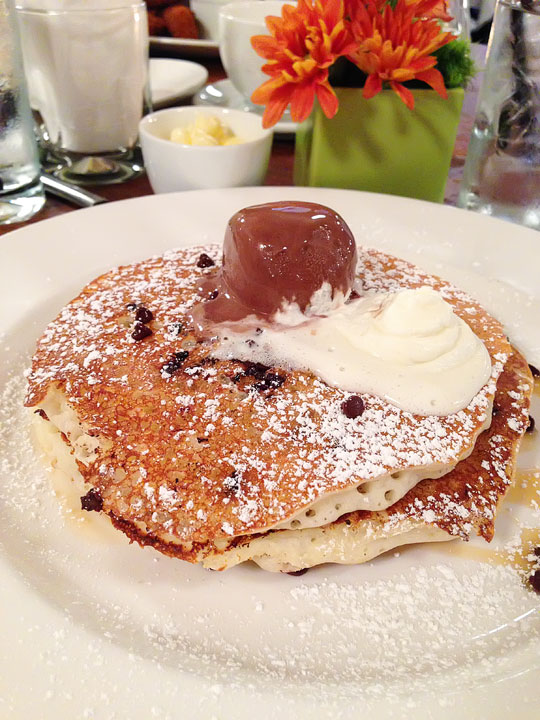 After Kevin headed back home, I still had a few more days to myself in NYC before the Hellmann's 100th Birthday Party. My sweet blogging buds Shelly and Shaina joined me, and at the last minute we found out our other friend Jessica was going to be in NYC too! :) We met up for a fun and sweet day running all over the city, and we started with these Chocolate Chip Pancakes from Lavo. I nearly died when they came out topped with a giant scoop of chocolate gelato, lol!
Shelly had the PB&J Pancakes with Reese's Pieces and they were ridiculously good. Jessica had the Banana Pancake Layer Cake and Kevin was very jealous he was not there, lol! :)
I have been to Lavo for dinner before, and the food was delicious, but it was SO LOUD. Definitely had a nightclub feel, and that is just not my scene. Brunch was much more laid back! :)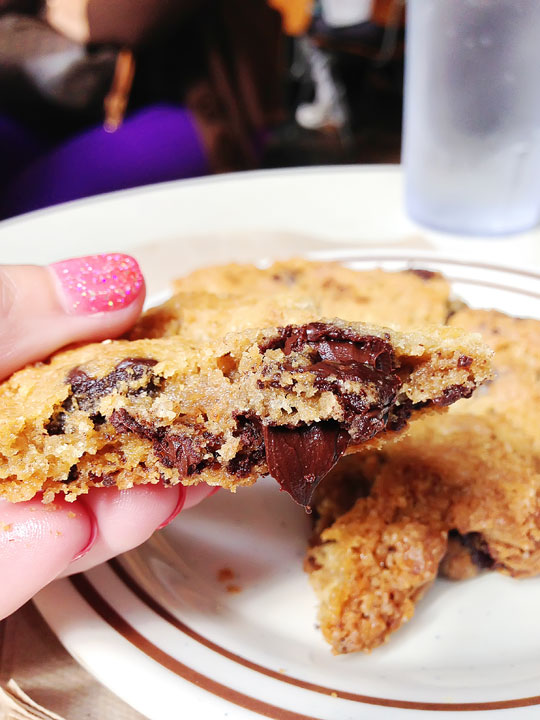 Next we popped down to City Bakery for a pretzel croissant and one of my favorite chocolate chip cookies in the city. Love the unique texture of this cookie!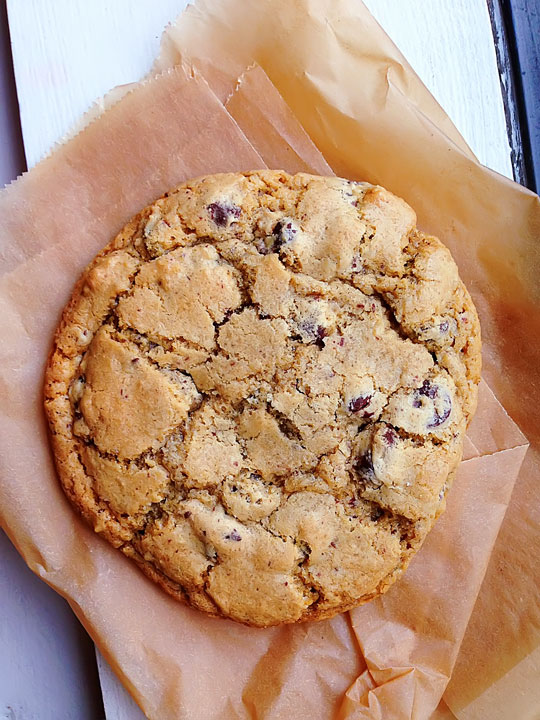 Then Shaina surprised us with her homemade chocolate chip cookies!! I love traveling with food bloggers!! :) xoxoxo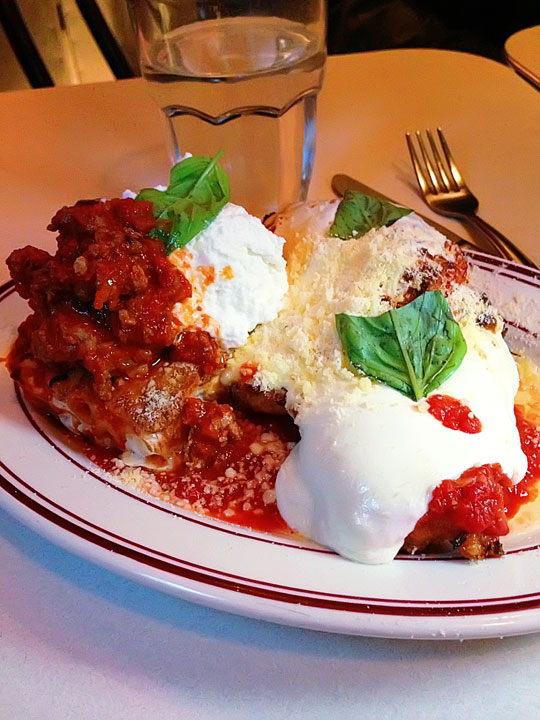 We had dinner that night at Parm in Little Italy. Oh my gosh, you guys. If you are planning a trip to NYC, put this on your MUST EAT HERE restaurant list!! :) I am dying at how good it was!! I had SUCH a hard time picking just one thing to get. The entire menu looked amazing!! I finally decided on the classic chicken parm. Knocked my socks off. You can get it as a sandwich or with a side of ziti, which is what I did — and highly recommend!! Shelly got the meatball parm and it was amazing. Shaina had the special, a homemade penne pasta in a creamy bolognese sauce. Life changing. I will be coming back here again for sure!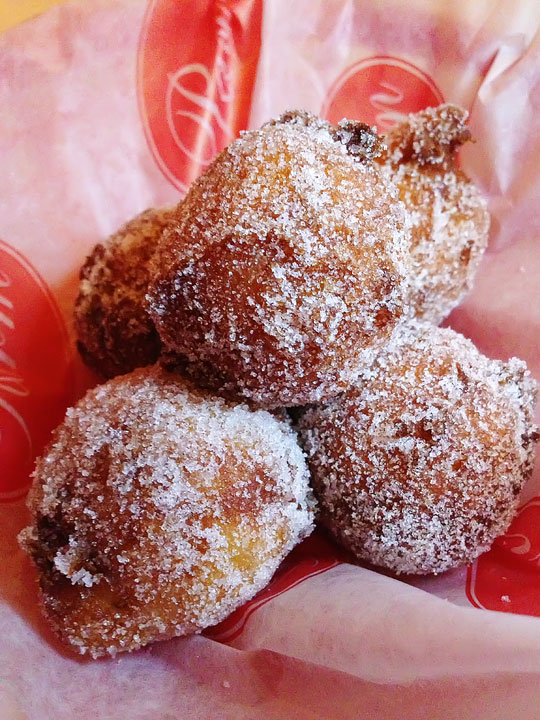 And don't miss out on their Zeppole!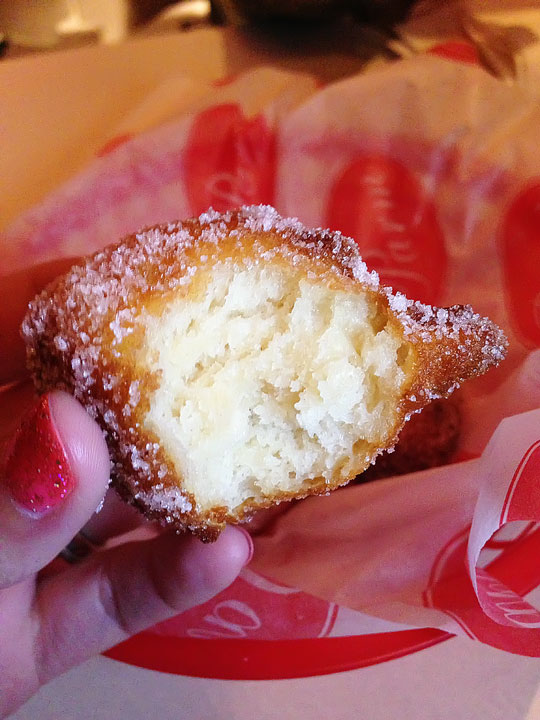 It's sugared, deep fried, and the softest cake ever.
They also had a very impressive-looking ice cream cake that I will be checking out next time. ;)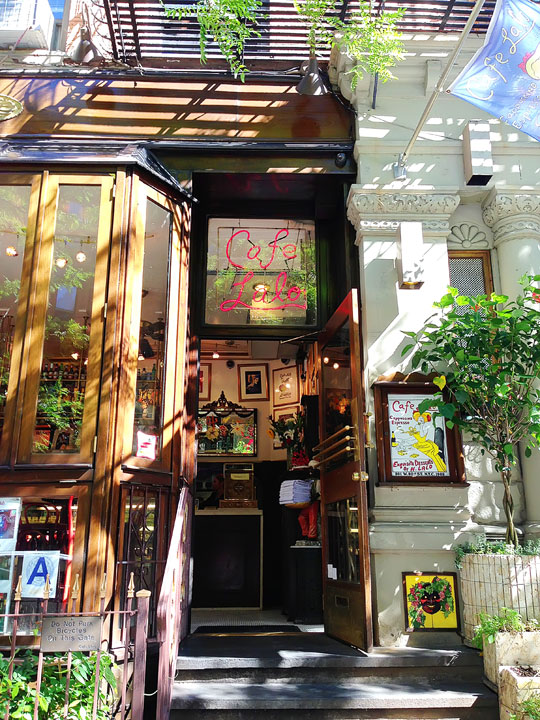 The next day we were up on the Upper West Side and passed by Cafe Lalo. How fun is this? This is where Meg Ryan is waiting for Tom Hanks with a copy of Pride and Prejudice and a rose in You've Got Mail. This is where he stands outside and says "She had to be. She had. to. be!!" :)
Love that movie! :)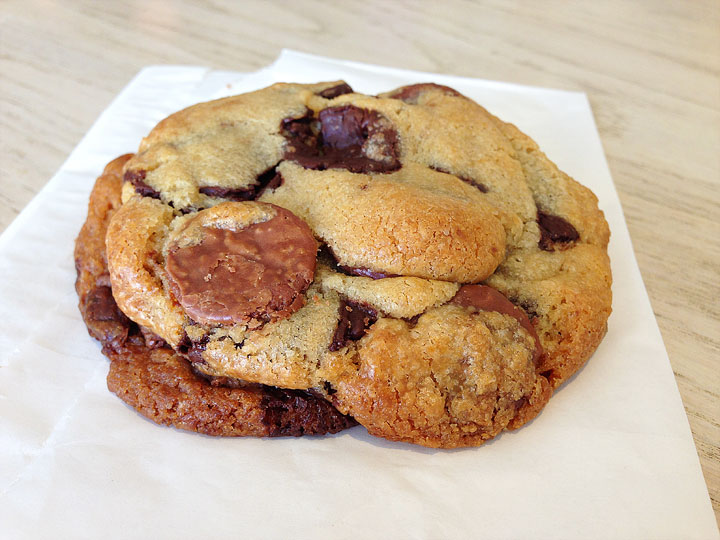 Next we made our way over to Sugar and Plumm. Oh my gosh you guys! This was the cutest bakery ever! So fun!! I did not realize that they also do breakfast and brunch, but I will definitely be coming back here for that next time. Their menu looked AMAZING!! Plus they have some seriously decadent-sounding gourmet milkshakes! :)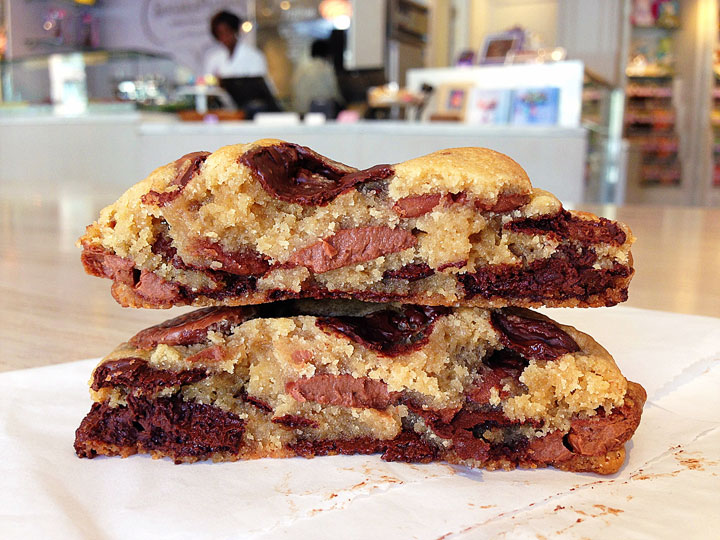 How incredible is their chocolate chunk cookie??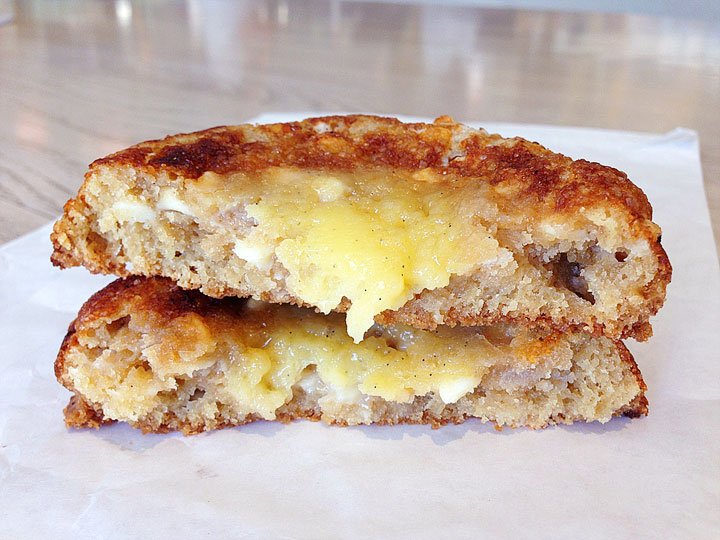 I also had to try their famous creme brulee cookie! So fun! :)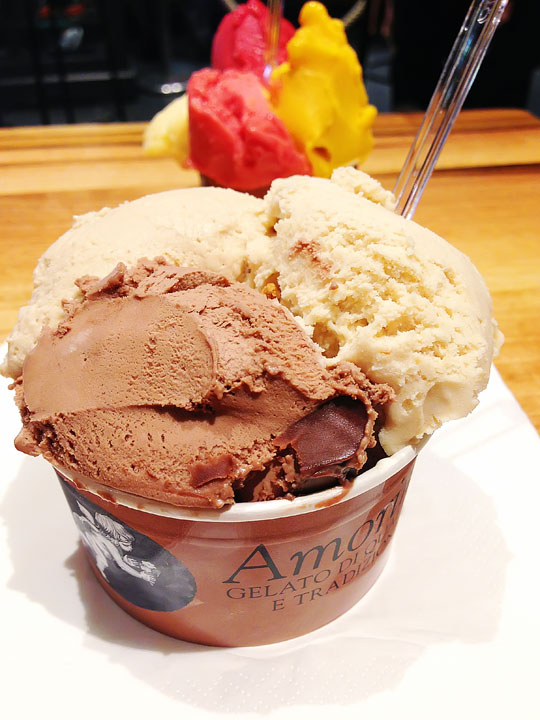 We ended the day with one of my very favorite gelato shops in NYC, Amorino. In the front is my Nutella, Speculoos, and Hazelnut gelato. LOVE IT!! These are my three favs!! :) In the back you can see Shaina's Mango and Raspberry, seriously amazing. If you are going to NYC, I recommend having gelato here at least twice a day. ;)
If you're planning a trip to NYC, here are a few more posts you might find helpful:
NYC – What to Do, Where to Eat and Where to Stay
My Guide to NYC Sweets
Sunset Boat Tour of NYC
Thanks so much for looking! Have a great day!! :) xoxo