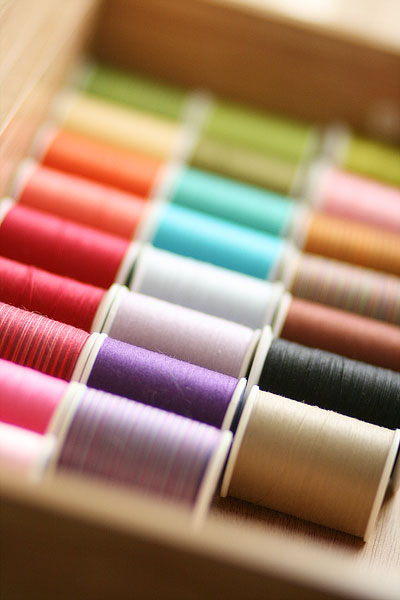 …colorful thread…
I love this drawer. It sits innocently next to me by the computer as I edit pictures and posts. I keep measuring tape in there and for some reason I can't explain, I use measuring tape 62 times a day. Rows of rainbow thread give me a sweet surprise when I open it.
But I don't like to sew. I'm not sure what this means.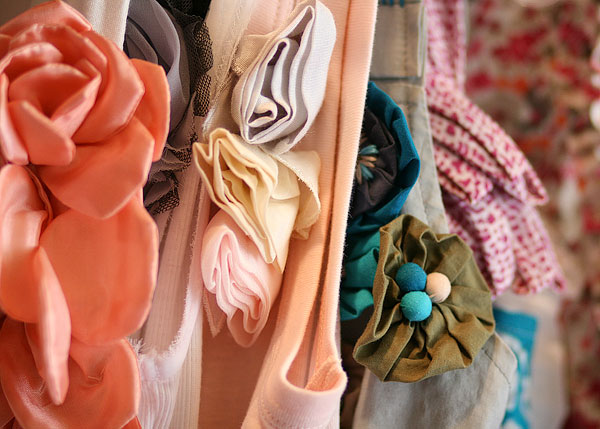 …floral tanks…
I cleaned out my closet this weekend. I took out everything that didn't fit or was just so so, and only put back in pieces that I absolutely love.
I can't resist these summery, floral tanks… :)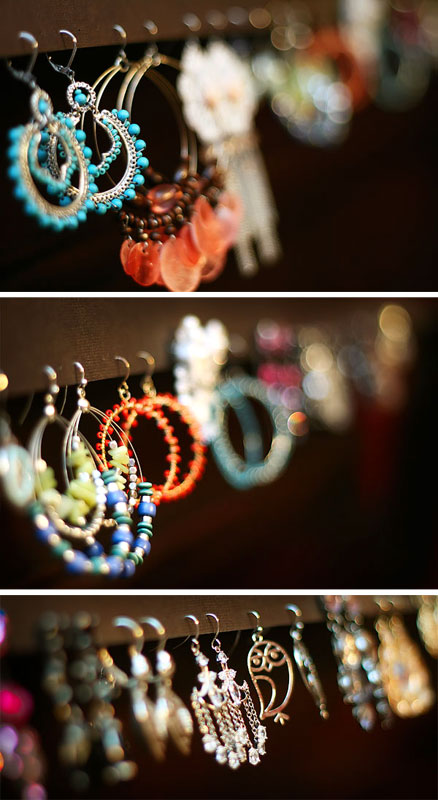 …dangly earrings…
Natural high: Peeking in a drawer of dangly earrings… :)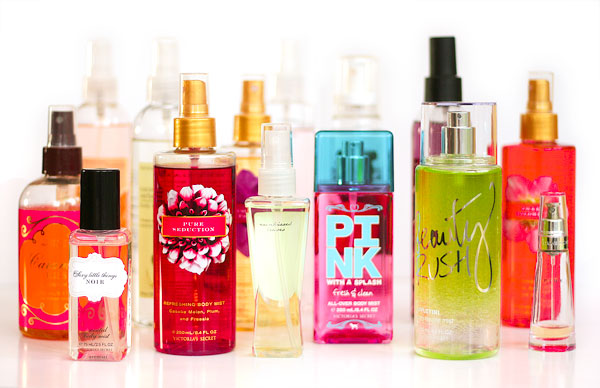 …body mists…
I have a slight obsession with body mists. I love glancing at this colorful counter-top collection while getting ready.
Choosing one is almost as hard as deciding what to wear!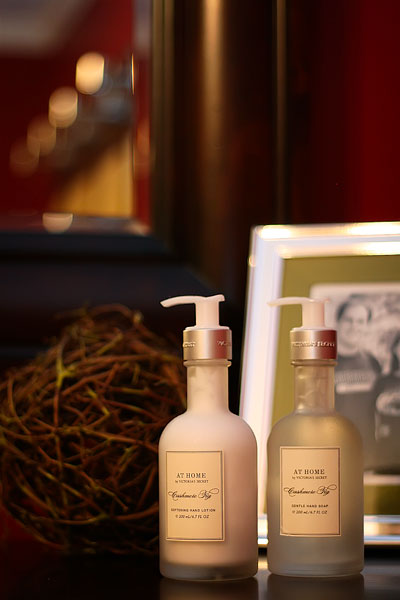 …cashmere fig…
Two years ago at Christmas my mom gave me Cashmere Fig hand soap from Victoria's Secret. I loved it so much I immediately asked her if we could run out to Victoria's Secret right then and get  more. Of course it was already all gone, everything they had in that scent, and we never saw it in stores again. I keep it in the guest bath and everyone who uses it comments on how wonderful it smells. Last year for Christmas Kevin surprised me with more- he searched eBay and found a bottle of Cashmere Fig soap and matching lotion.
Soap. Makin' me smile.
♥