East Alabama Living Magazine Feature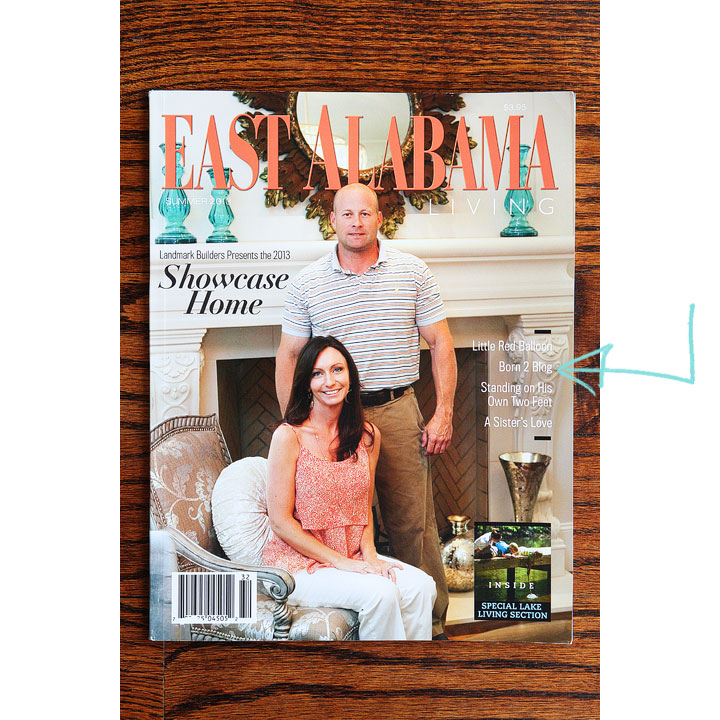 Hi guys! I hope you'll let me share this fun news today :) A few months ago I was interviewed for East Alabama Living magazine, a local magazine from my hometown in Auburn, Alabama. It showed up in my mailbox on Friday, and it was definitely a "scrap-worthy" moment for me. :) Since I don't do much actual scrapbooking these days, and I like to think of my blog as my online digital scrapbook, I definitely wanted to document it here to remember. :)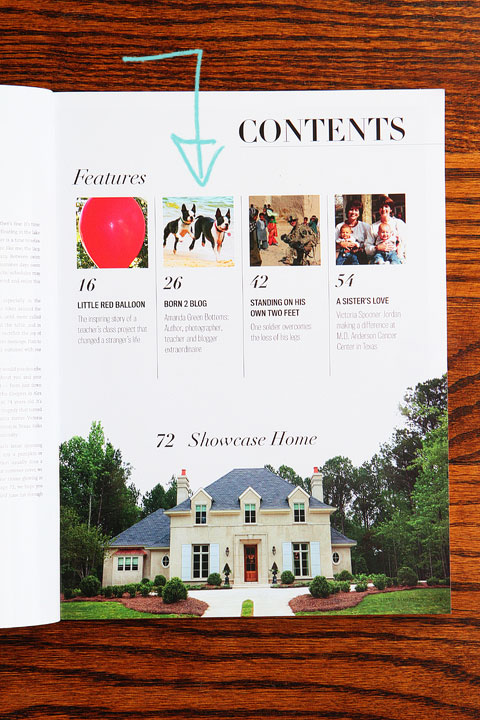 Miley and Howie made the contents page! :)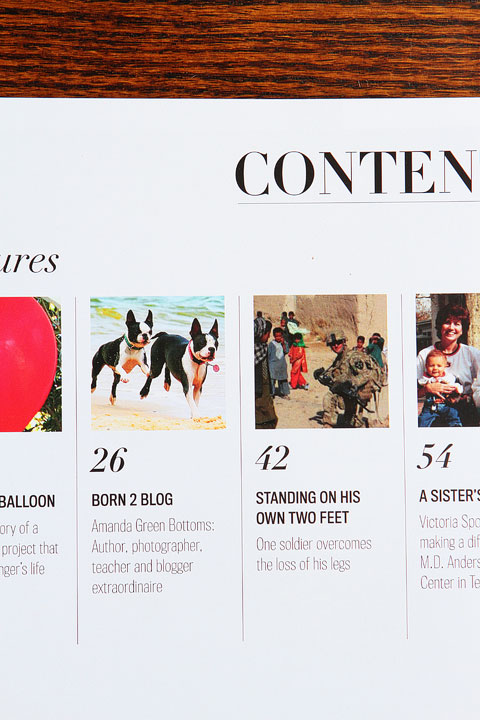 Little stinkers.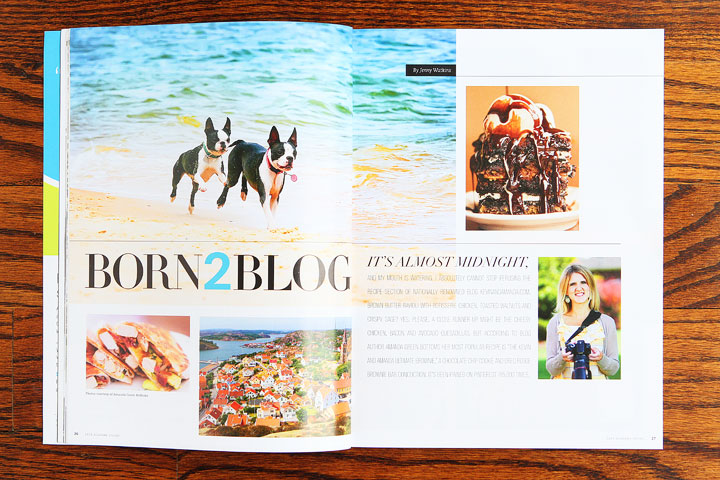 Look at that giant photo! Miley and Howie always steal the spotlight. ;) Remember that time when Miley and Howie got recognized…. and we didn't? Hah.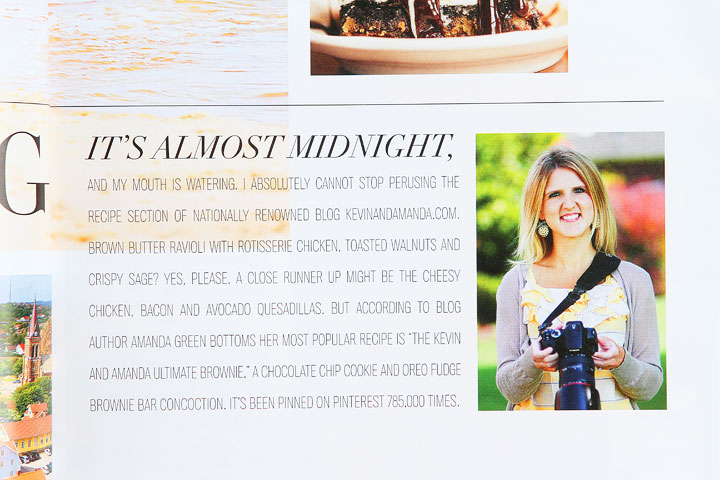 Here's where the article starts. It mentions The Kevin & Amanda Ultimate Brownie (picture above) as our most "pinned" recipe, but actually since the article was written this Chess Squares post has skyrocketed on Pinterest! It now has almost one million pins! Love that this unique little treat is getting the attention it deserves, lol! They are totally one of my favorites too.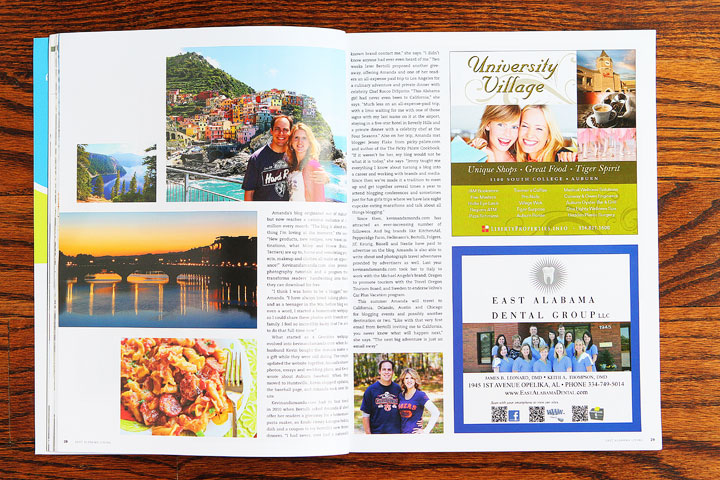 The second page of the article features photos from Crater Lake, Cinque Terre, Florence, and our Spicy Sausage Pasta recipe, which is hands down our favorite dinner ever. If you haven't made it yet, it is an absolute must!! :) It is a legend on Pinterest. We love it!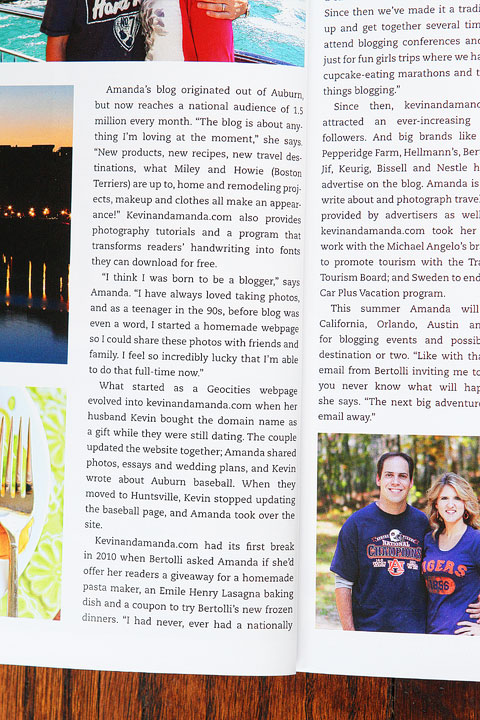 Here's a close up of the article, if you want to read. :)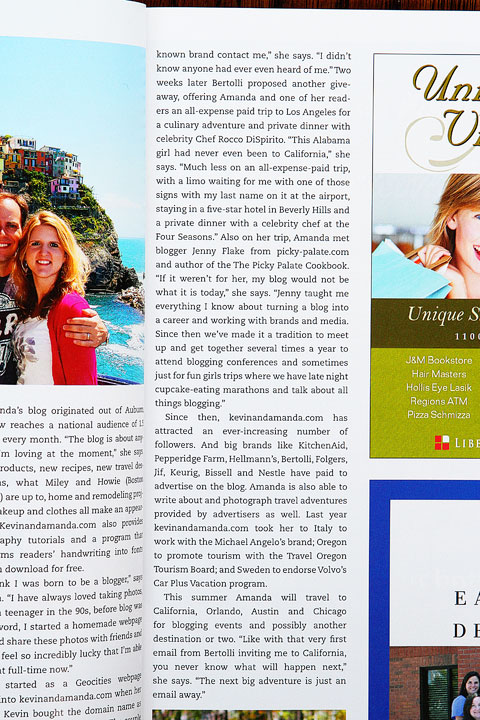 Thanks so much to my fabulous interviewer and article author Jenny Watkins and East Alabama Living for sharing this fun article. If you are in or around the Auburn area, here's where you can find a copy of the magazine, if you're into that sort of thing. :)
And a huge thank YOU to my awesome readers who make this blog possible. :) You guys are the best. :)
Thanks so much for reading. Have a great day!! xoxo