Our pups broke in our new pool the right way – with belly flops and treading water! Check out the adventure of our two Boston Terriers enjoying their first swim in our new pool!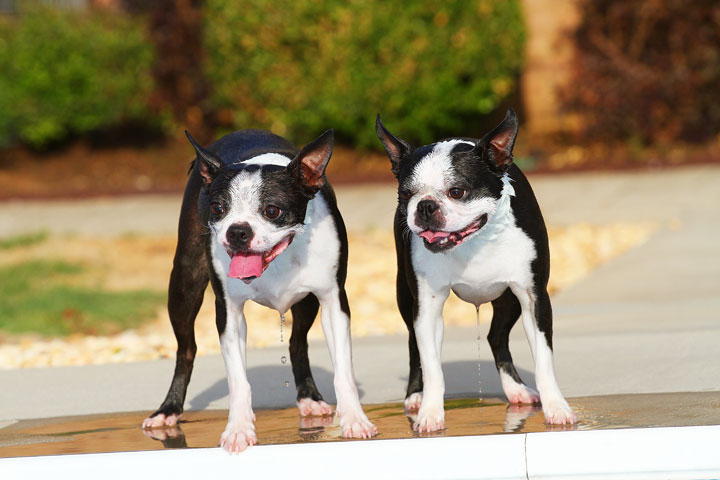 Our Dogs Swimming in Our New Pool
Who wants to get in the pool….????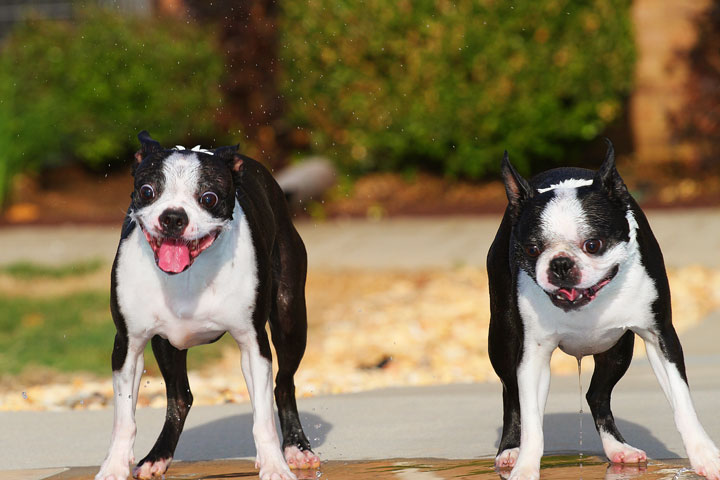 THESE GUYS do!!!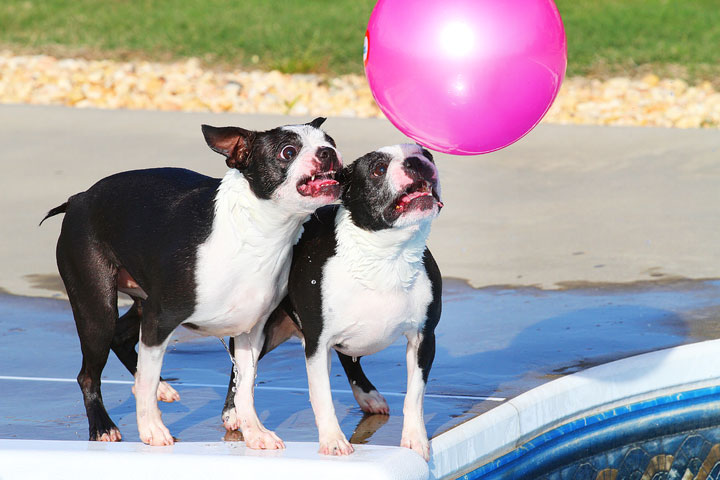 After waiting months and months after moving into the new house last fall, cruelly, after swimming season was already over, a few weeks ago it was finally warm enough to go for our very first swim in the new pool!!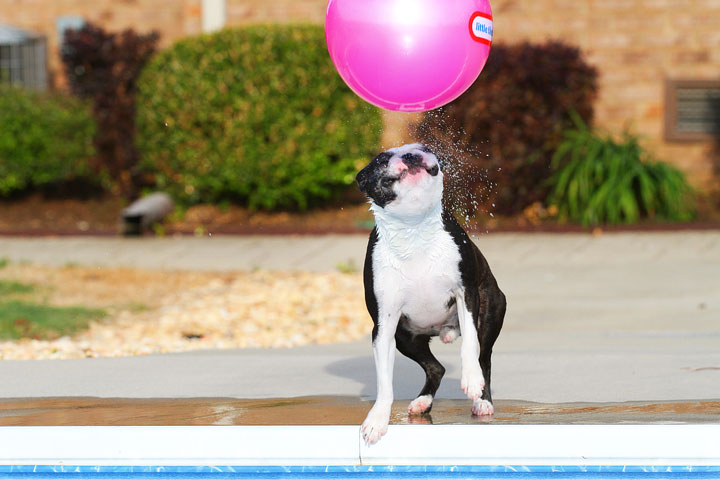 Howie was thrilled!!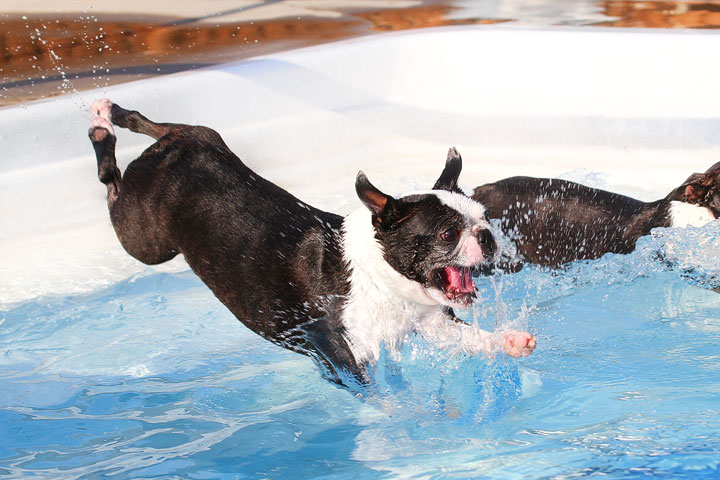 He dove in head first :)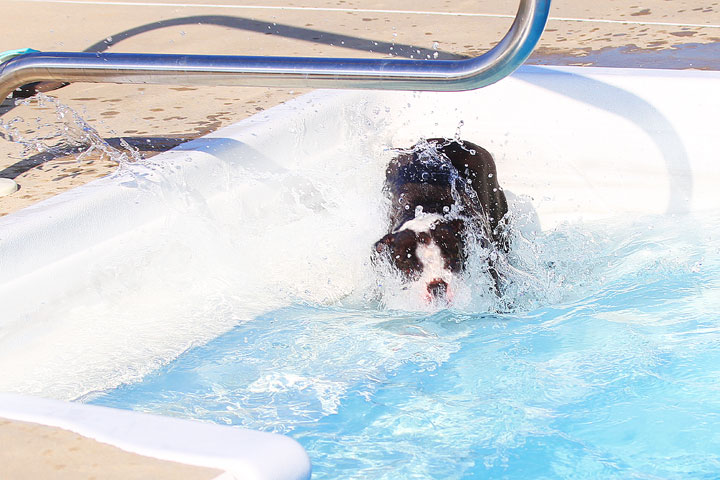 Miley's first entrance into the pool was not quite as graceful.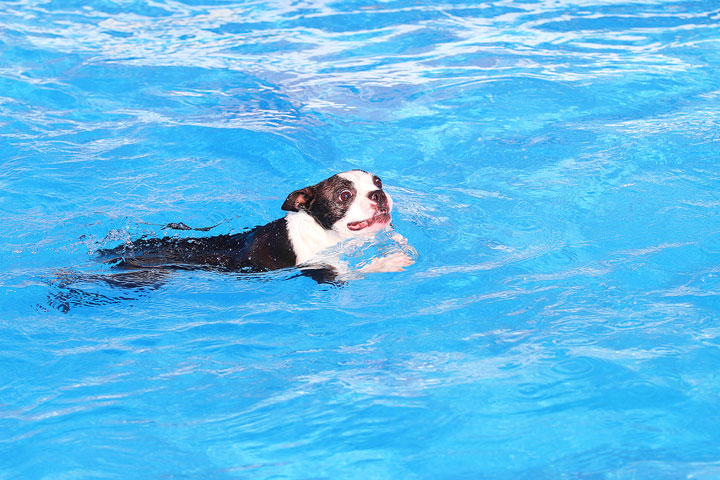 But once she got in, she loved it!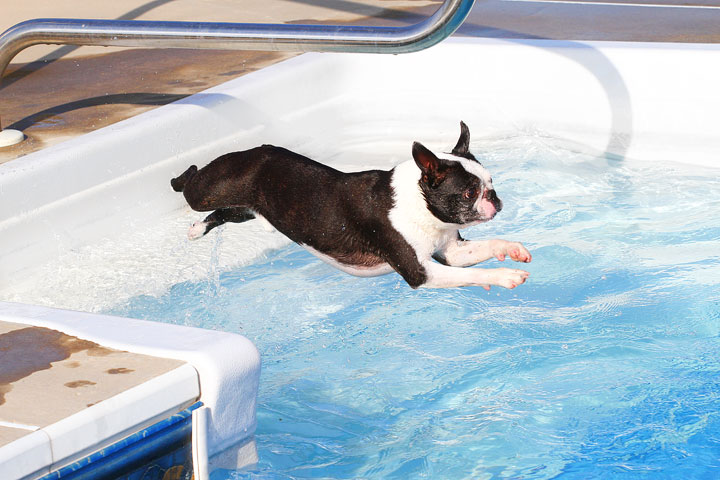 Howie has an impressive leap into the pool.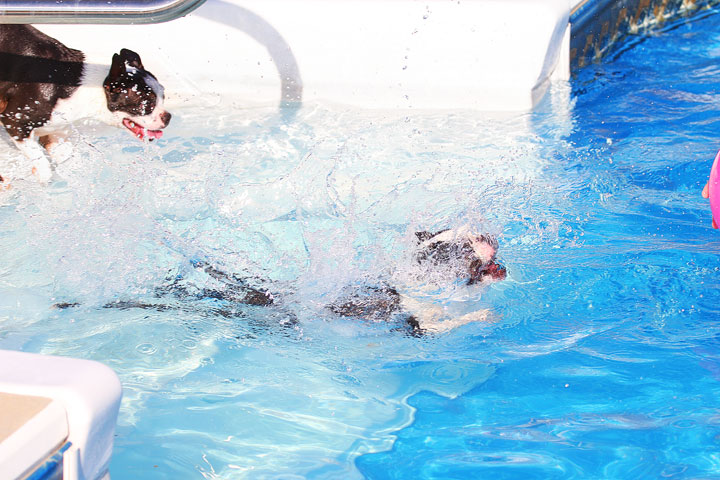 He is the king of belly flops!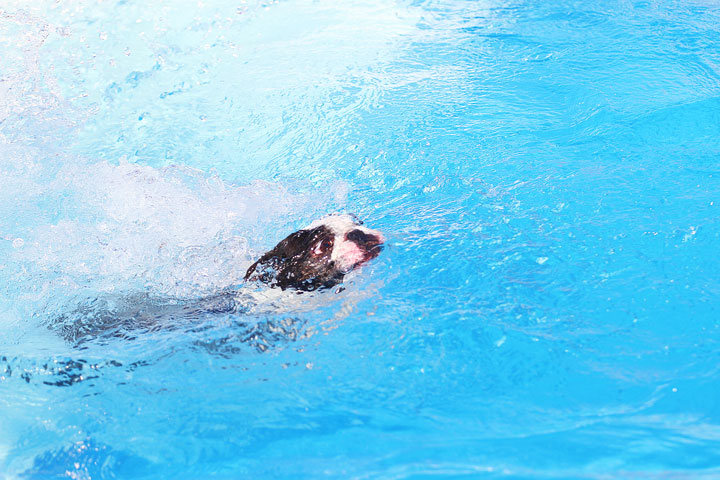 His stocky little bottom makes a huge cannon ball splash!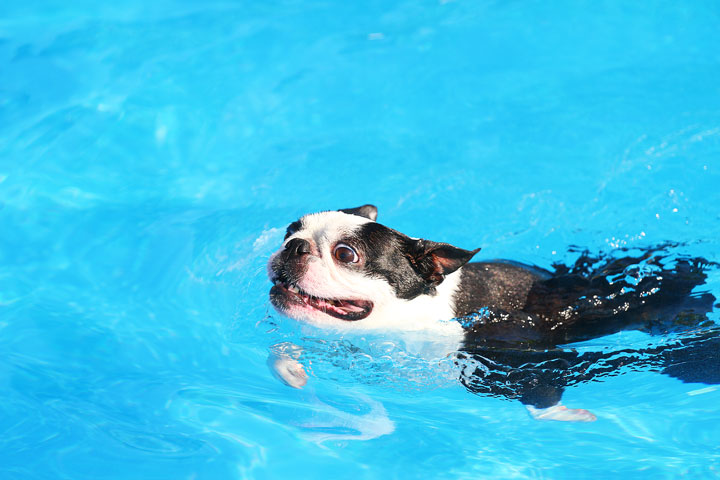 He's such a strong little swimmer!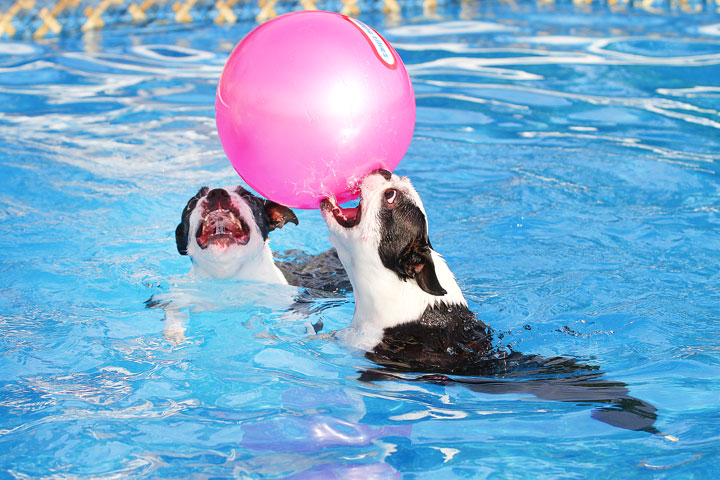 They love chasing big bouncy balls all over the pool.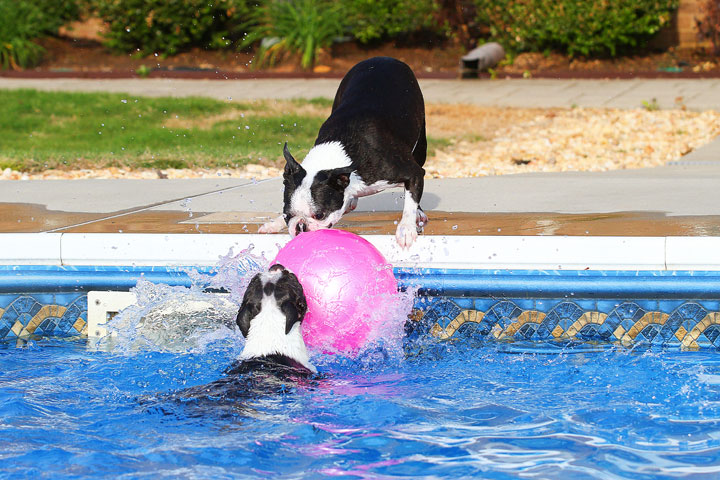 They'll even bounce them back and forth like little seals!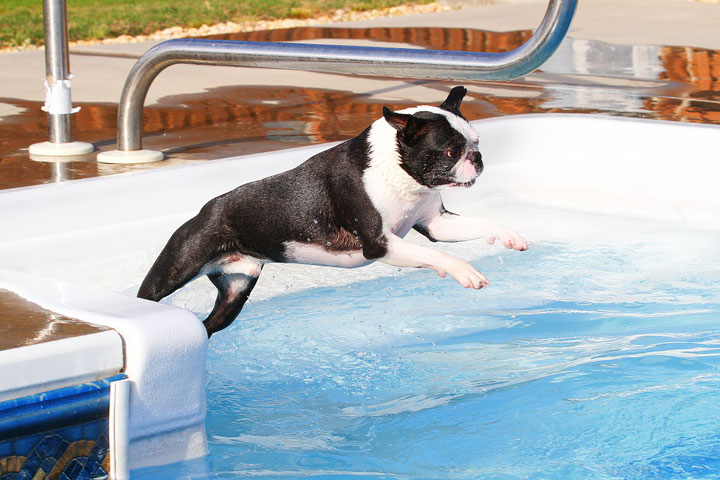 Uh oh, this doesn't look good for Howie!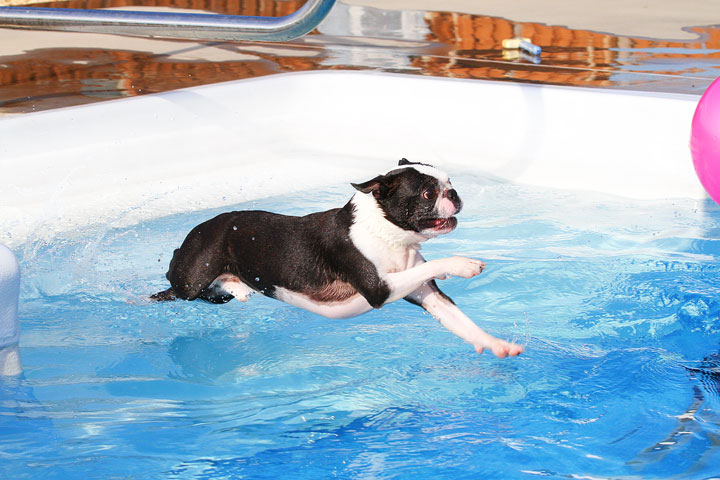 Here comes another belly flop!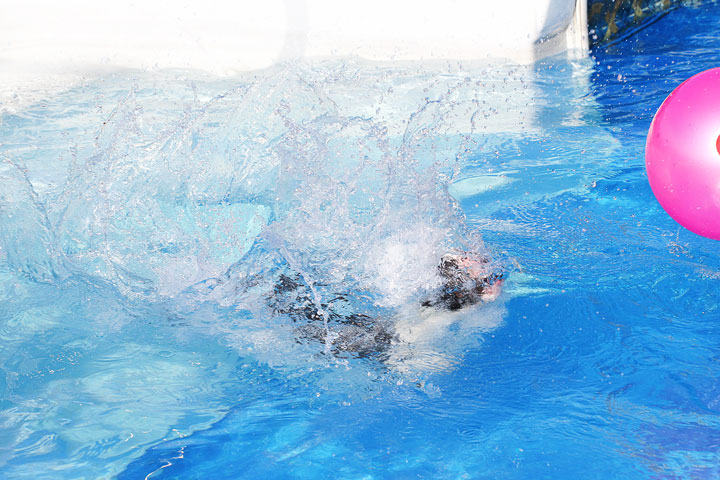 Splash!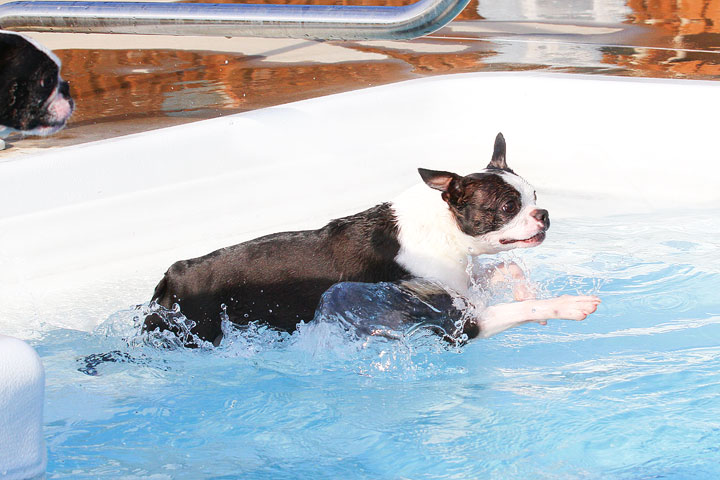 Miley, as you can see, glides into the pool gracefully, usually.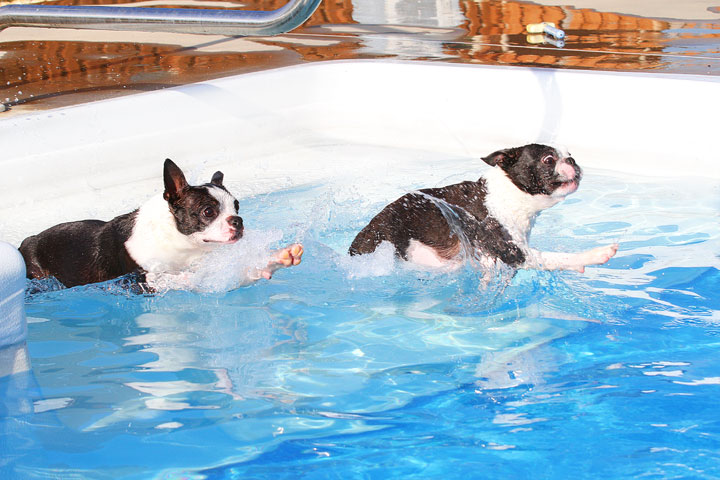 A comparison: Miley, on the left, glides smoothly into the water. Howie is the crazed lunatic wildly flailing about on the right.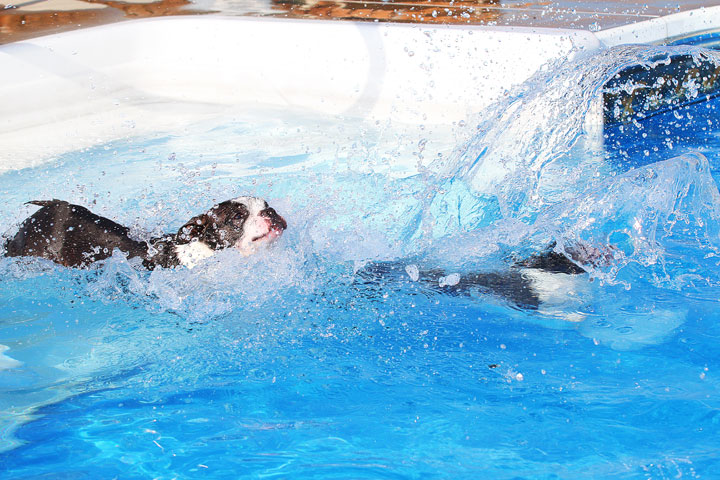 Miley always keeps her head above water.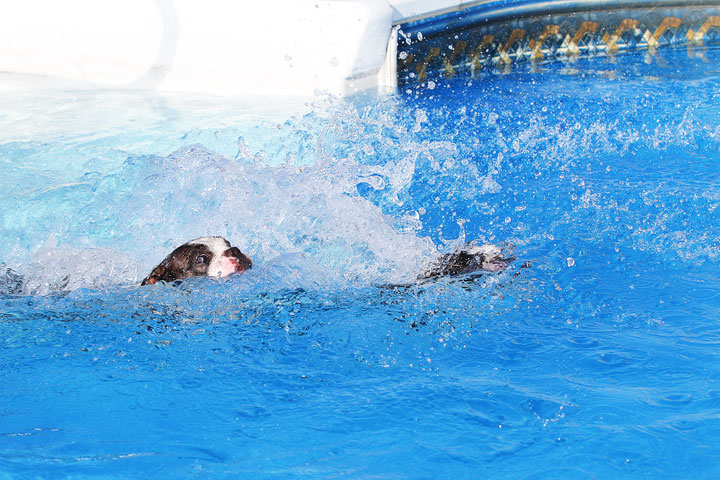 Howie dives nearly all the way to the bottom and kicks his way to the top.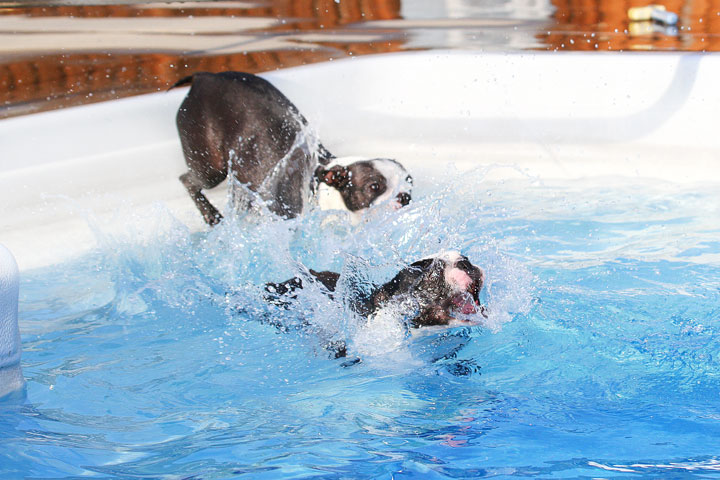 MADE IT!!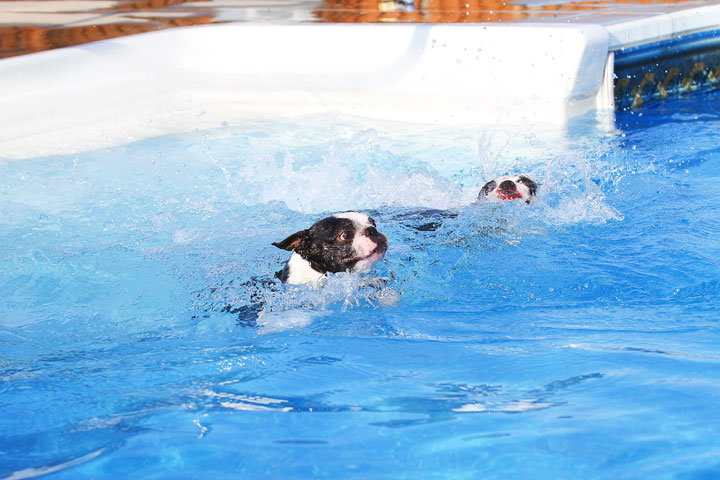 Miley is not too pleased when Howie splashes her with his belly flop.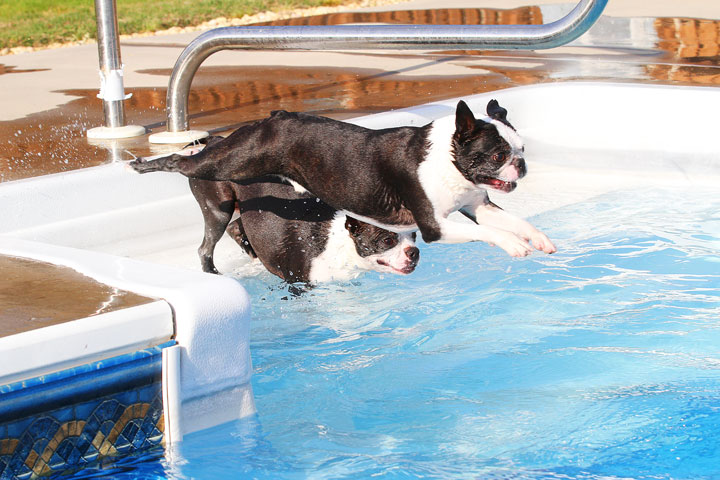 Howie finally learns to dive!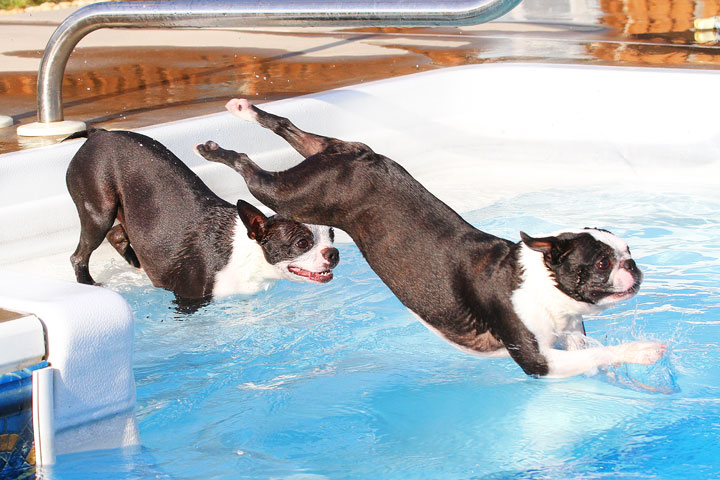 Look at this form!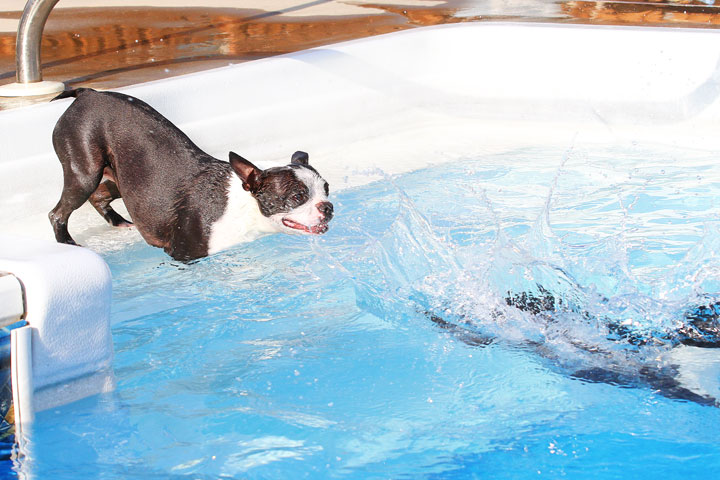 And a, err, mostly smooth entry. Miley approves.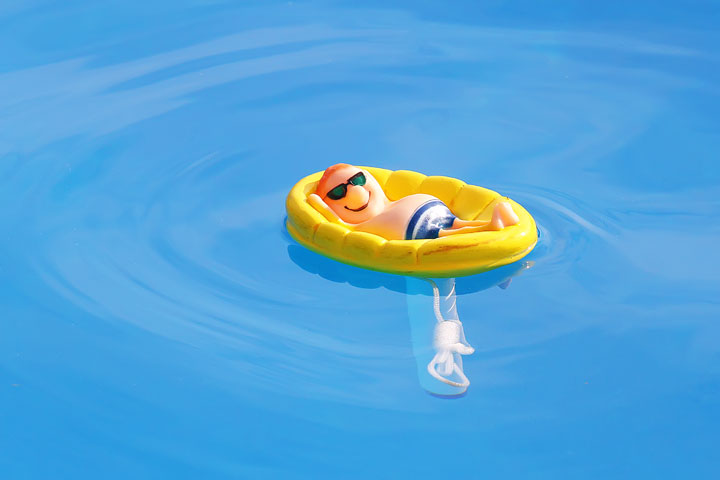 See you 'round the pool! :)
xoxo,
Miley and Howie