Crock-Pot Orange Sweet Rolls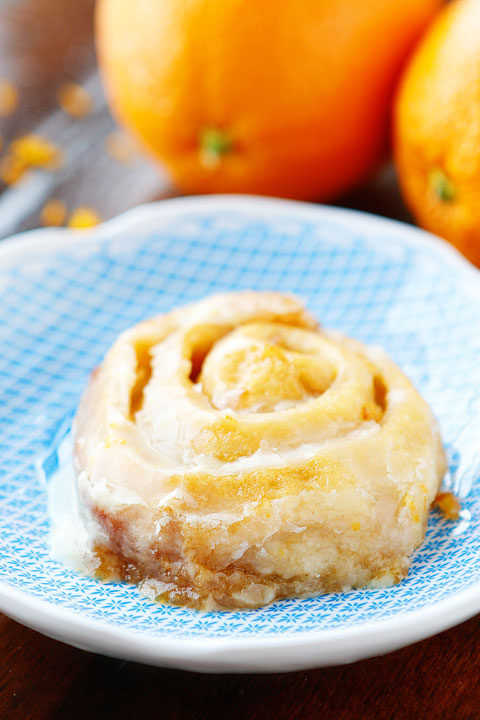 These melt-in-your-mouth Orange Sweet Rolls are made in a Crock-Pot for an ULTRA soft and gooey bun!! Unlike a traditional oven, these cook from the bottom, so the crust gets all gooey and caramely, while the top stays light and fluffy. It's like the perfect center of a sweet, gooey bun in every single bite! Plus you can keep them warm in the Crock-Pot so they always taste fresh out of the oven.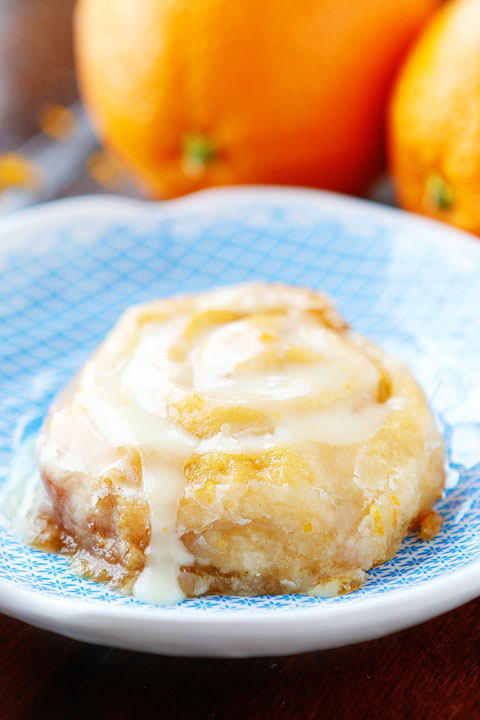 And if that wasn't enough, these decadently soft buns are promptly topped with a fresh sweet orange glaze for ultimate sweet roll heaven. Find an excuse to make these fabulous Orange Sweet Rolls ASAP!! :)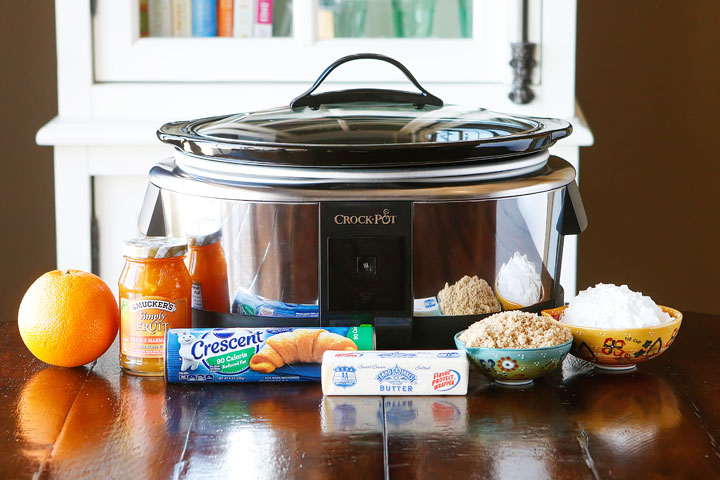 Here's all you need. This fancy new WeMo enabled Crock-Pot can be controlled with your phone! If you're out of the house (or just on the couch and don't want to get up) and need to make any time or temperature adjustments, you can do it right from your phone. You can set a timer to alert you and adjust the temperature from Low to Keep Warm all from your phone, and you don't even need to be home to do it. Great for having dinner ready right when you get home!!
Want one of your own? Scroll down to the giveaway at the bottom of this post!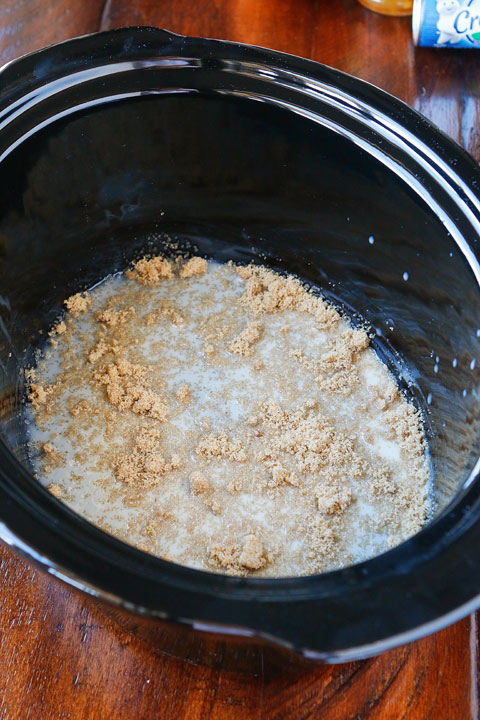 Since these buns cook from the bottom instead of the top like in a traditional oven, I start by putting a little melted butter and brown sugar in the bottom of the Crock-Pot. This gives the buns a sinfully gooey and caramely crust.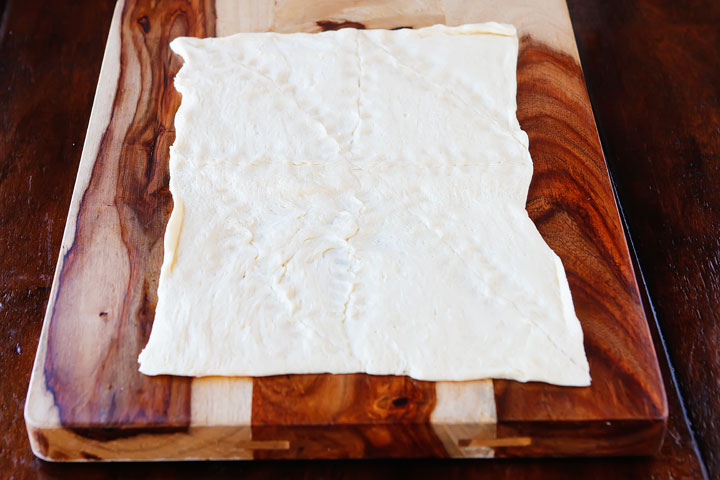 Roll out the crescent roll dough and pinch the seams together. If you can find the Pillsbury Crescent Recipe Creations Seamless Dough Sheets you can definitely use that! Unfortunately I can't find them anywhere around here, though.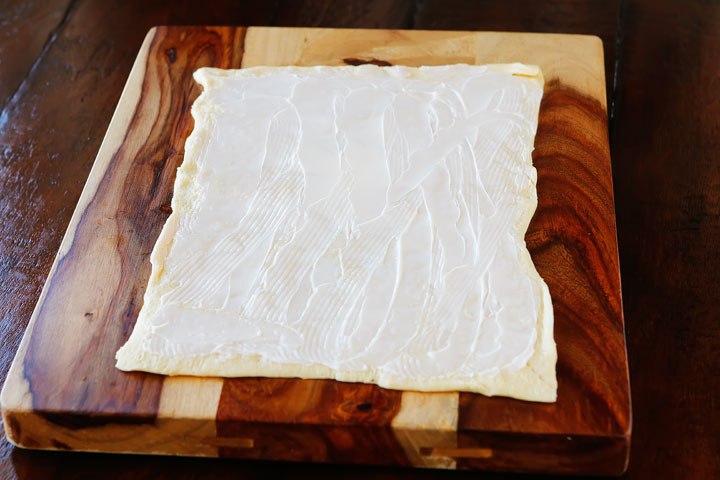 Spread with softened butter…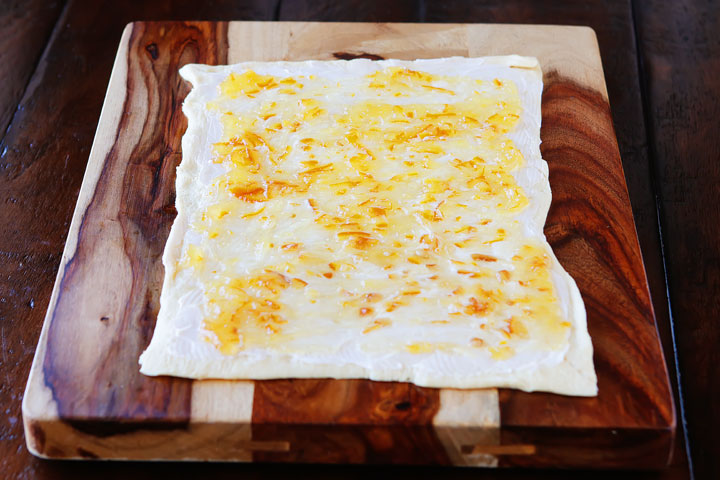 Then orange marmalade…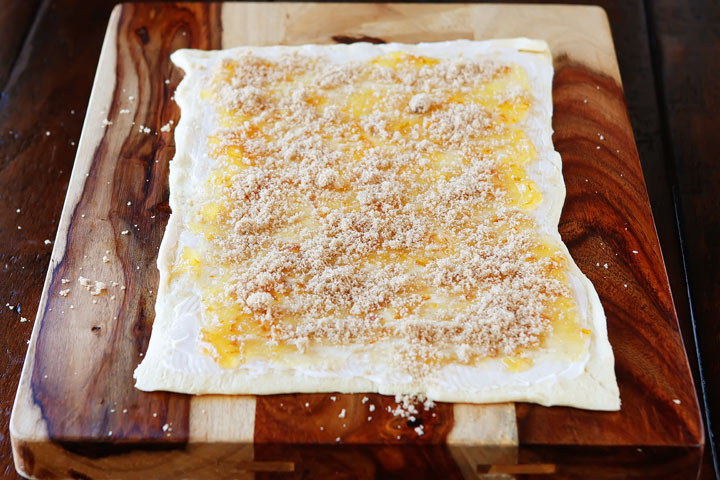 And top with brown sugar.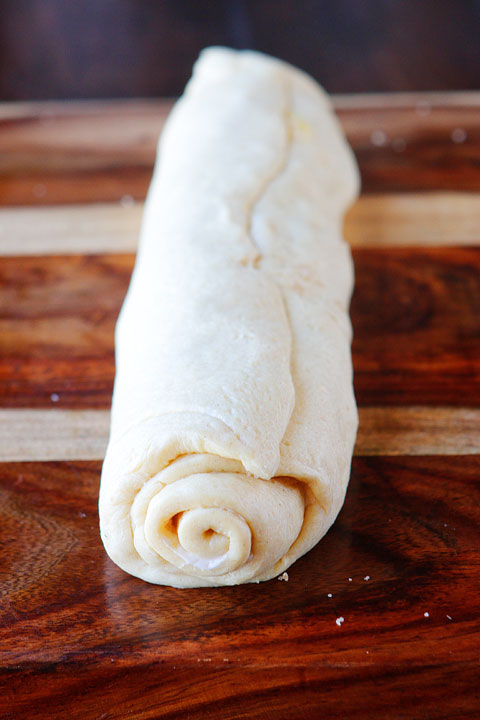 Then tightly roll into a log.
Cut into 8 equal pieces…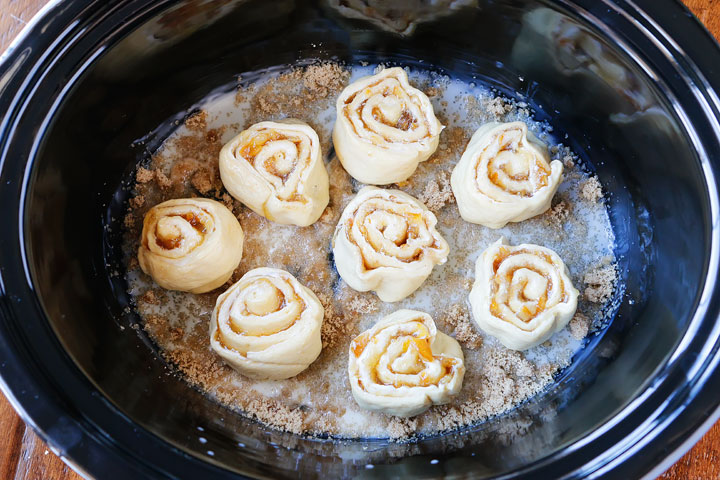 And place in the bottom of the Crock-Pot. Cook on High for 1-2 hours, until the bottom of the buns are golden brown.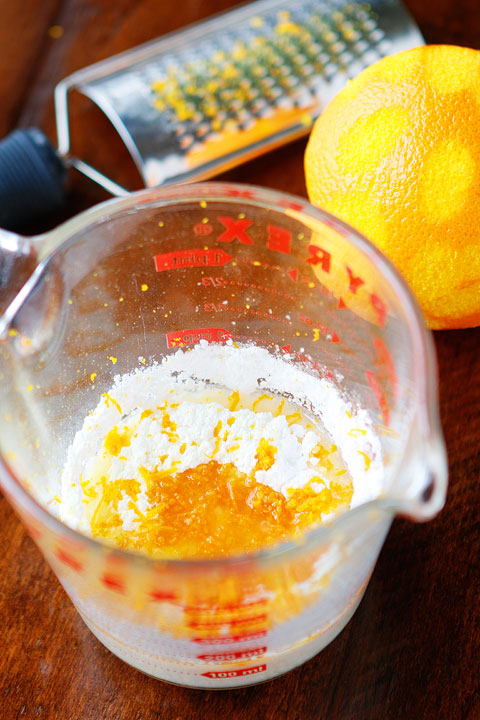 Meanwhile, whip up the heavenly orange glaze.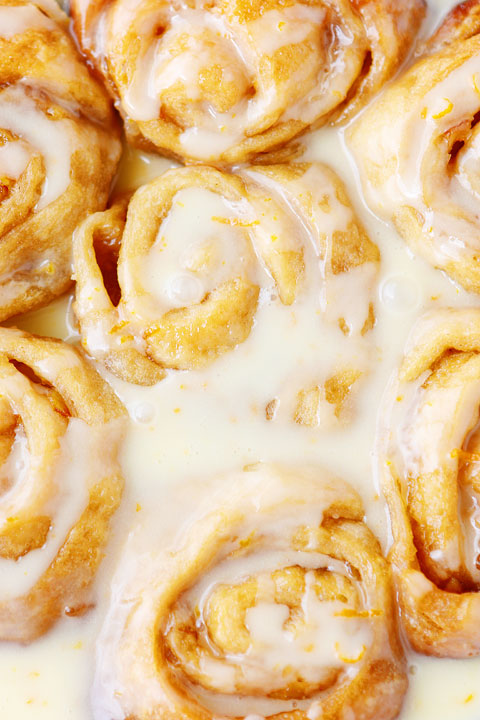 When the buns are done, drizzle generously with the glaze. The great thing about these buns is that they can keep warm in the Crock-Pot until you are ready to eat them, so they always taste fresh out of the oven. They're perfect to have ready for guests if you're not sure exactly what time they're coming by.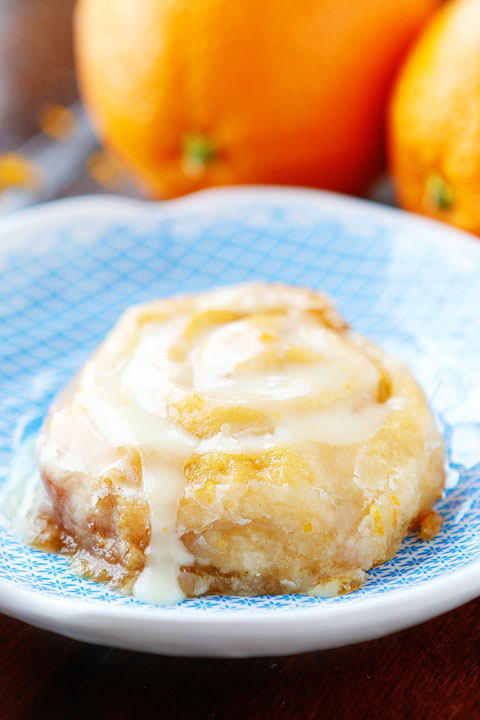 Sweet orange heaven!!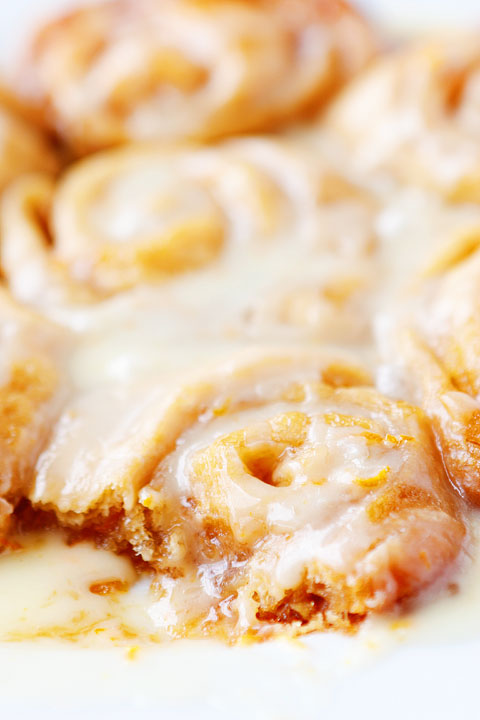 I cannot get over how ultra soft, gooey, and sweet these buns are!! And guess what! You can also make my Cinnamon Buns in the Crock-Pot like this!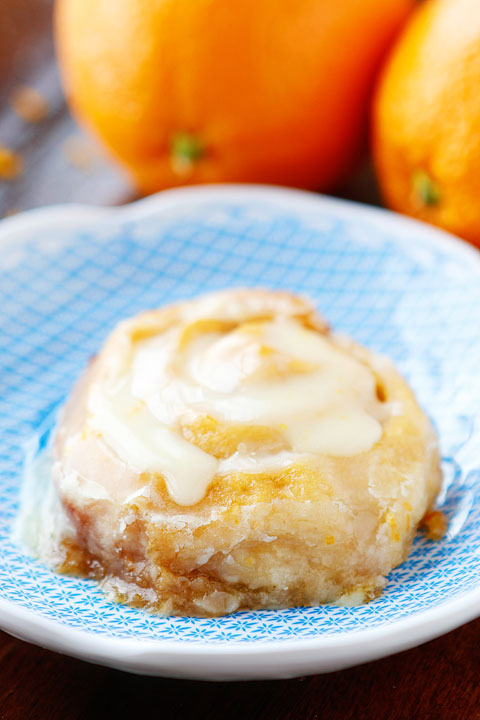 Hope you enjoy this little bite of heaven!
The Giveaway
Use the PromoSimple widget below to enter for a chance to win your own Crock-Pot Slow Cooker with WeMo Technology!
Good luck!!! :)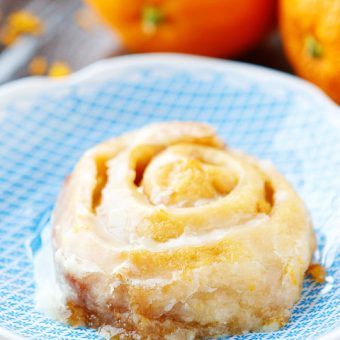 Crock-Pot Orange Sweet Rolls
Ingredients:
7 tablespoons salted butter
1/2 cup brown sugar
1 (8oz) can Pillsbury Crescent Rolls
1/3 cup orange marmalade
Orange Glaze
1 tablespoon salted butter, melted
1 cup powdered sugar
Zest and juice of 1 orange
Directions:
Stir 3 tablespoons melted butter and 1/4 cup brown sugar into the bottom of the Crock-Pot.
Unroll the crescent dough and pinch seams together. Spread evenly with 5 tablespoons of softened butter. Spread the orange marmalade on top of the butter, then sprinkle brown sugar on top. Roll the dough tightly into a log, and cut into 8 equal pieces (about 1-inch wide). Place the buns in the Crock-Pot and cook on HIGH for 1-2 hours until the bottoms of the buns are golden brown.
Top with glaze and serve warm.
Orange Glaze
In a cup or jar, add the powdered sugar, melted butter, and orange zest. Cut the orange in half and squeeze in just enough juice to make a glaze. Stir with a fork until smooth and combined. If the glaze is too thin you can add more powdered sugar. Pour over the top of the buns.
Alternatively, these buns may be cooked in a baking dish in the oven at 350 degrees F for 20 minutes.