For this week's edition of friday fun, I have a great grilled cheese and tomato soup pasta recipe, an easy map-making tutorial and much more! Check out these cool items, DIY projects and recipes!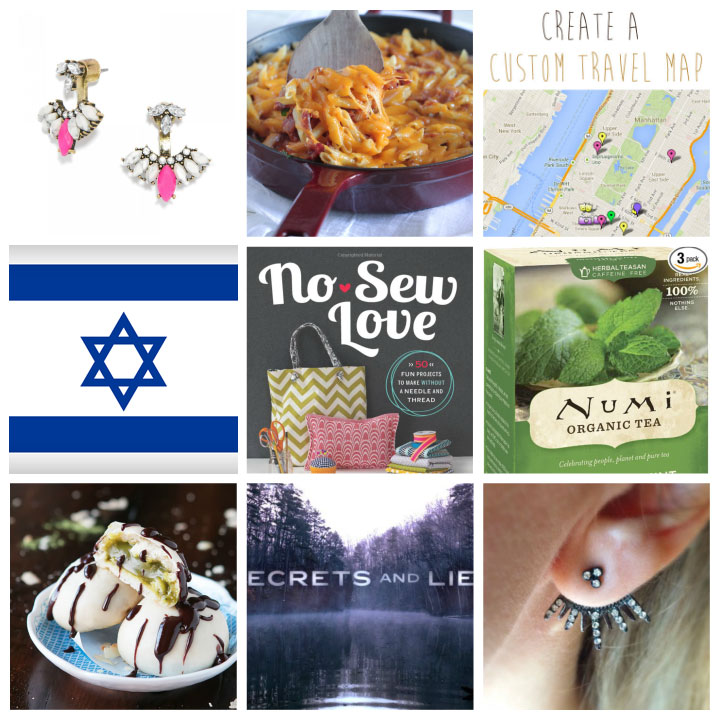 Recent Favorite Recipes, Shows and More
1. YOU GUYS. We need to talk about Secrets and Lies!! Who watched last Sunday's episode??! Craziness!!! WHO DO YOU THINK DID IT??! Kevin has had his guess since the first episode, and he's not wavering. I, on the other hand, allow myself to be emotionally manipulated and change my guess with every single episode. Usually multiple times per episode. Ack! I seriously have no idea now!! I have at least 3 different suspects in mind. AND I'm going to be out of the country with the finale airs and won't be able to watch it for a few days until I get back. Aaauuuggghhh!!!
2. On a lighter note, is anyone watching Forever on ABC? It is so cute. I love it. It reminds me a lot of Castle, which I love. I hope it comes back for a second season next year, but they haven't renewed it yet.
3. How fun are these cute earrings?? Have you seen ear jacket earrings before? Here's what they look like on. I had to take a picture of mine because I never think they look right on the models. But I think they are are so fun and different! Here's a link to the earrings I'm wearing.
4. If you've got a trip coming up, or just like to plan dream vacations, this post will show you how to create a custom travel map with the all new Google Maps! This is a must if you like to stay organized on trips and make the most out of your vacations! :)
5. Love this new book from my friend and fellow blogger at Make It and Love It! I have been following Ashley's blog for YEARS. She has so many fun crafts and projects that I've tried. Everything I've ever made from her site has been so easy (I don't like sewing!) and has turned out so cute. Here's a t-shirt scarf I made many many years ago!
6. I NEED this Grilled Cheese and Tomato Soup Pasta!! With Bacon!!
7. Check out these Green Tea Custard Steamed Buns I made for the KitchenAid blog this week!
8. Speaking of tea, when I was on our cruise, Shaina got me hooked on drinking mint tea at night. It's literally just hot water and mint leaves, so it's caffeine free and doesn't break my rule of drinking only water. And mint tea supposedly has a lot of great benefits, like anti-bloating, clearer skin, helps you sleep, etc. I love this Organic Moroccan Mint Tea from Numi.
9. If you're following me on Instagram, you probably know this but… I am in ISRAEL right now!! :) We're going to Jerusalem, the Mount of Olives, exploring the City of David, we get to walk the Via Dolorosa and swim in the Dead Sea. Be sure to follow me on Twitter and Instagram for all the photos!


10. And finally, have you seen the Tillamookies??! :)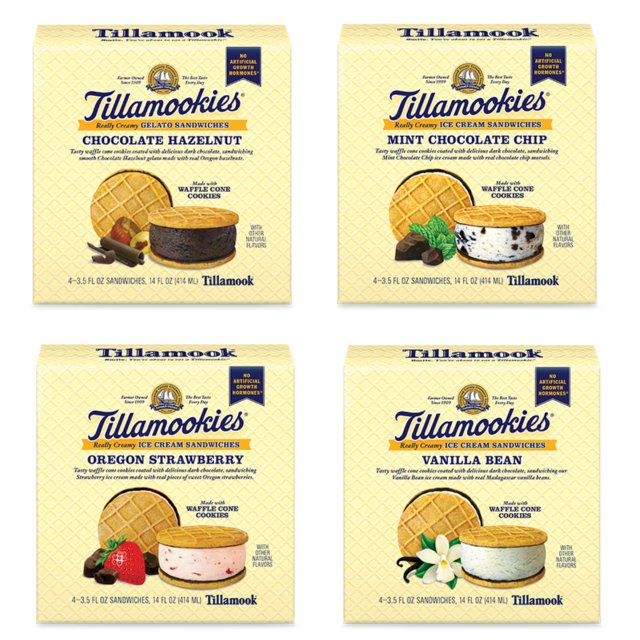 You've probably seen Tillamook's gourmet cheeses in grocery stores all over. But we fell in love with their ice cream when we went to Oregon a few years ago!! I am so insanely jealous that we can't get it in Alabama. Tillamookies are their new Ice Cream Sandwiches!!
See if Tillamookies are available in your area by searching with Tillamook's Where to Buy Tool. If you're like me, and can't get them in your area, you may still be in luck. Today, I'm giving away a four-pack of Tillamookies — one in each flavor — to one lucky Kevin & Amanda reader.
Use the PromoSimple Widget below to enter!! :)
Good luck!! Have a fabulous weekend!! :) xoxo